Good morning! Coming to you live from Starbucks because our Internet is down. Funny how when we choose to disconnect, life is grand. But when we are unable to connect it feels awfully foreign. Wrapping up our weekend and what we've been up to lately with the installment of our Monday Morning Wrap-Up.
CRAZY FRIDAY NIGHT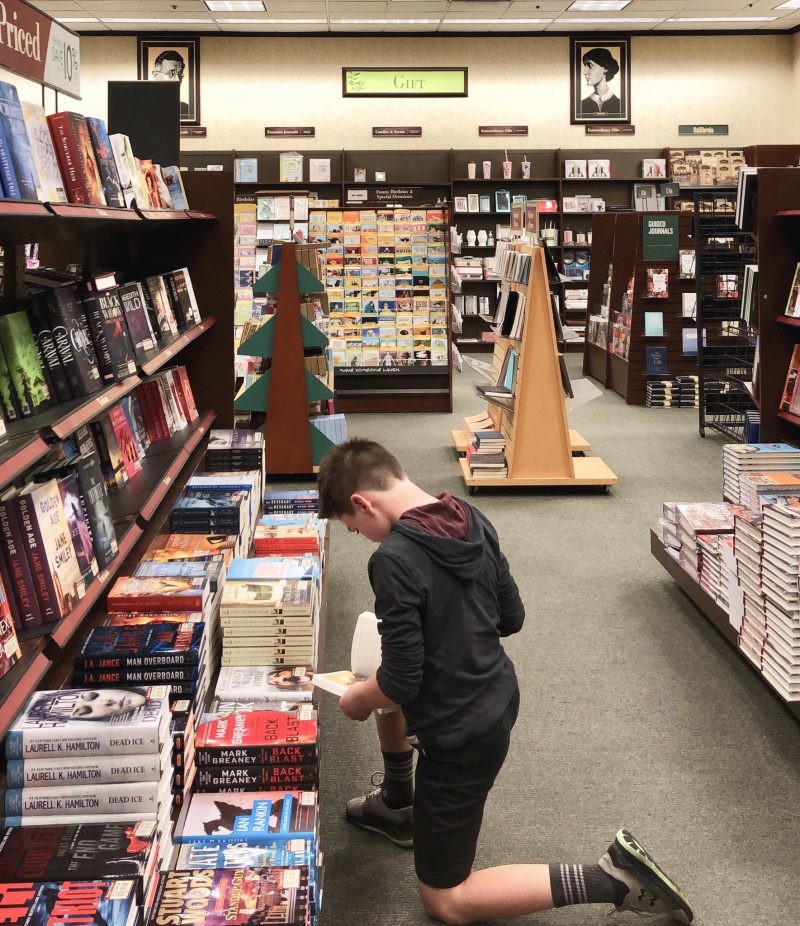 Friday night found our daughter at a birthday party so the three of us headed out to dinner. We hit up a restaurant that is near and dear to our hearts. Before we had children, my husband and I would meet my parents every Friday night for dinner at Peppino's. In fact, it's the same restaurant where we announced we were pregnant. So we took our son so he could see. It's just a little hole in the wall Italian spot but we love it. After that we had some time to kill before picking up our daughter so we browsed the bookstore. Wild and crazy, I know. This kid has loved books since he was a baby and it's always fun to see him excited about a new read.
I asked for recommendations on Instagram Stories lately and you all came through with flying colors. This is one of the books you all raved about. I am putting together a list of what you all like so I can share with everyone. You can only see a peek of my peacoat, but I have grabbed it almost every night this month. Love this coat and the $37 price point. FYI it runs small.
ICE TIME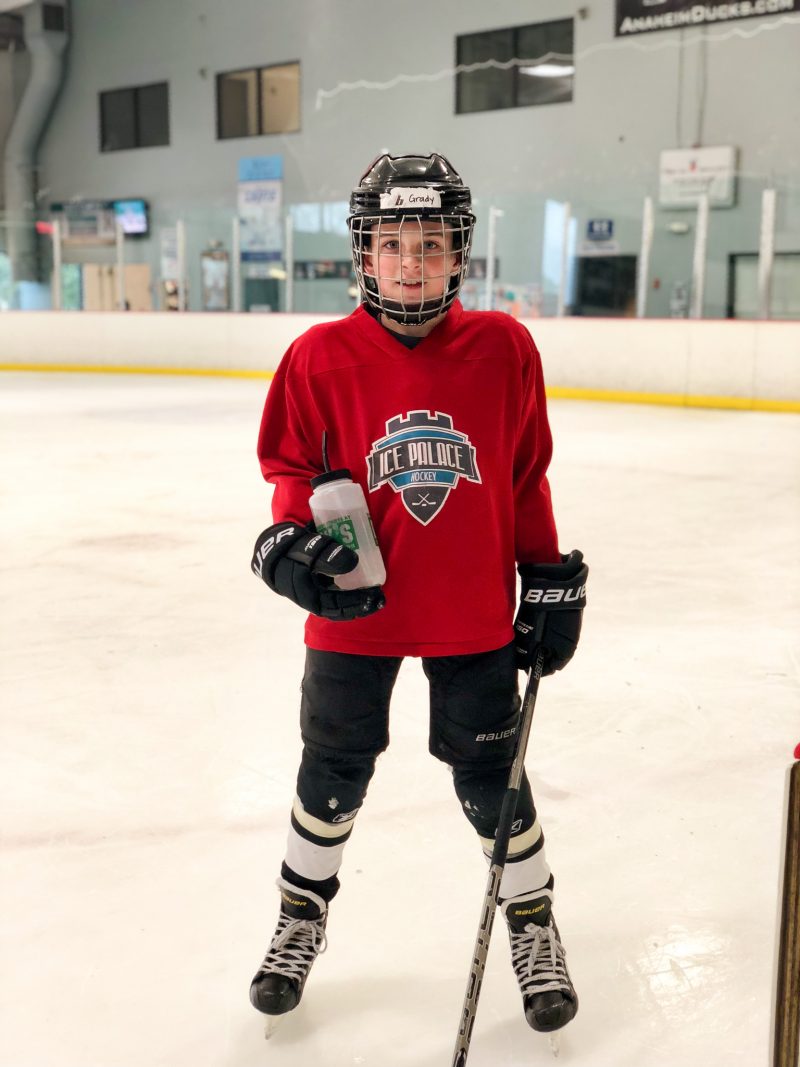 This weekend we had two hockey games for this sweet boy. His passion is alive and well. It's such a joy to watch him do what he loves. You know it's a good time when you wish the games weren't over. This young man is driven in all that he does and he inspires me daily.
GIRLS' DAY OUT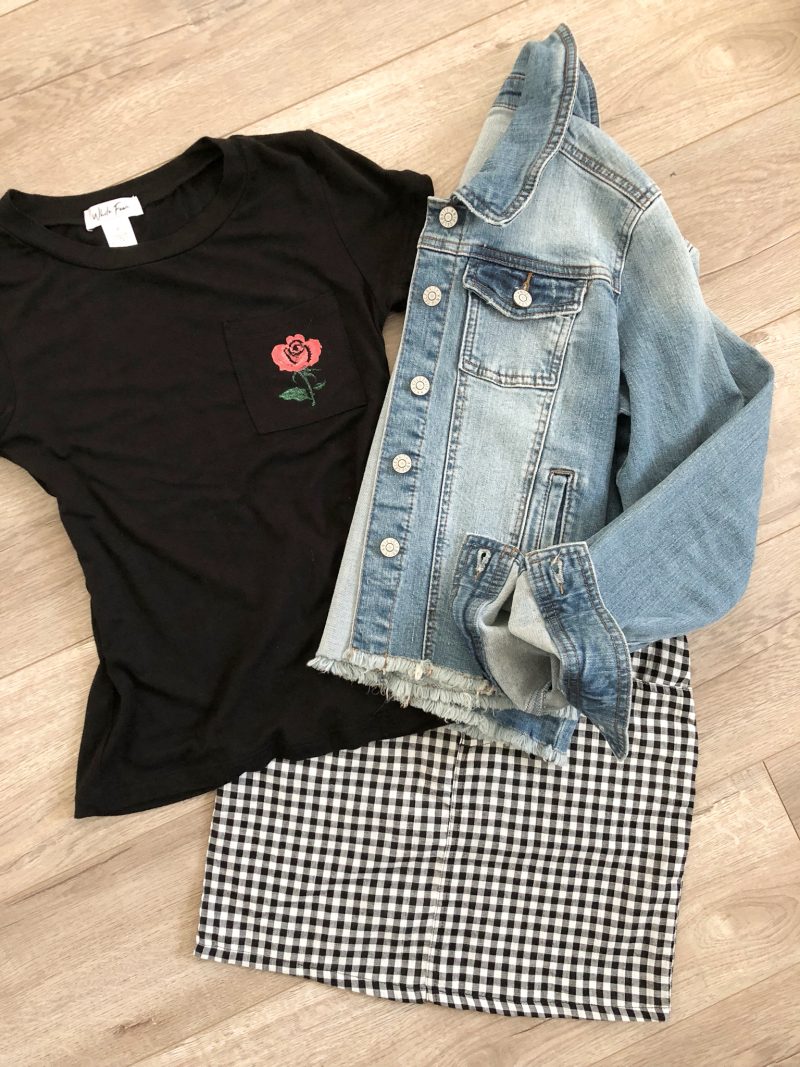 While we didn't have an entire day to ourselves, my daughter and I were able to sneak in a little bit of shopping in between hockey games. She is outgrowing most of her wardrobe but has a hard time finding things she loves. So I thought I would share in case you are in the same boat. Such cute finds and the jean jacket is on sale. For reference, my daughter is a size 12 and we bought her the XL in the jacket. It runs a bit small.
GETTING ORGANIZED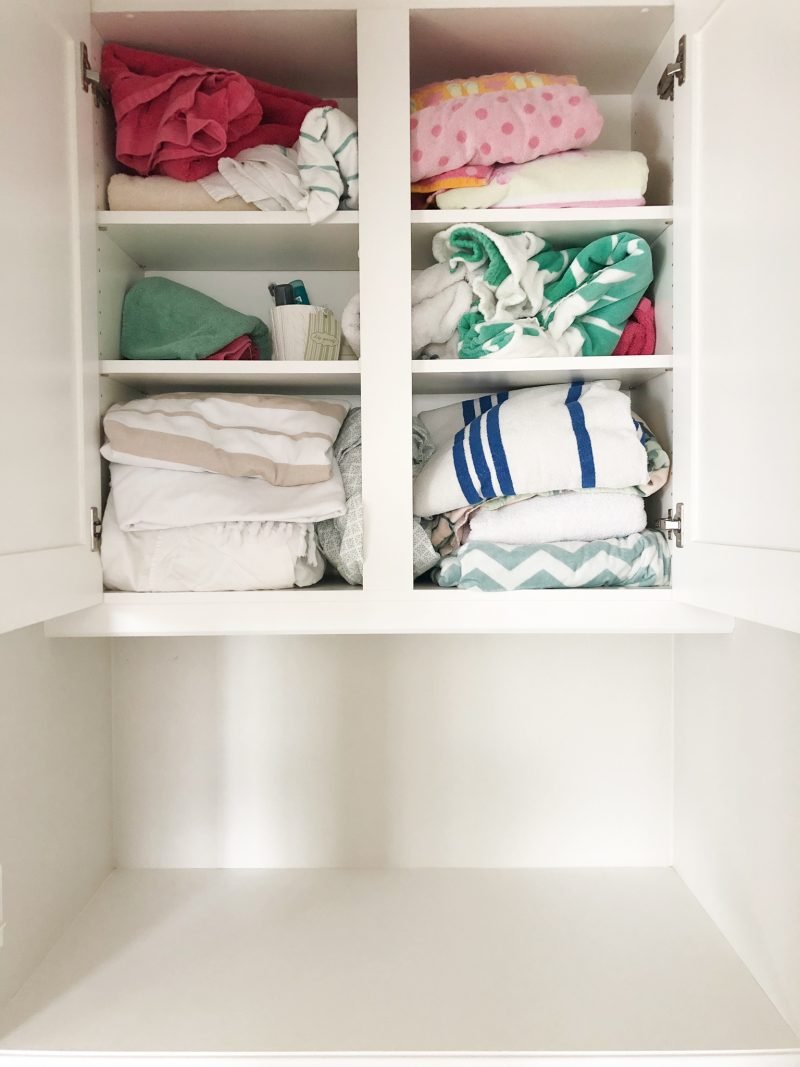 This space is coming to the blog tomorrow. This is only half of the mess. While it really just needs to be folded and organized, I discovered a new item for our linen closet that has been life-changing. So much better! Check back in tomorrow for the after of this cabinet. You can see our newly organized gift wrap station here.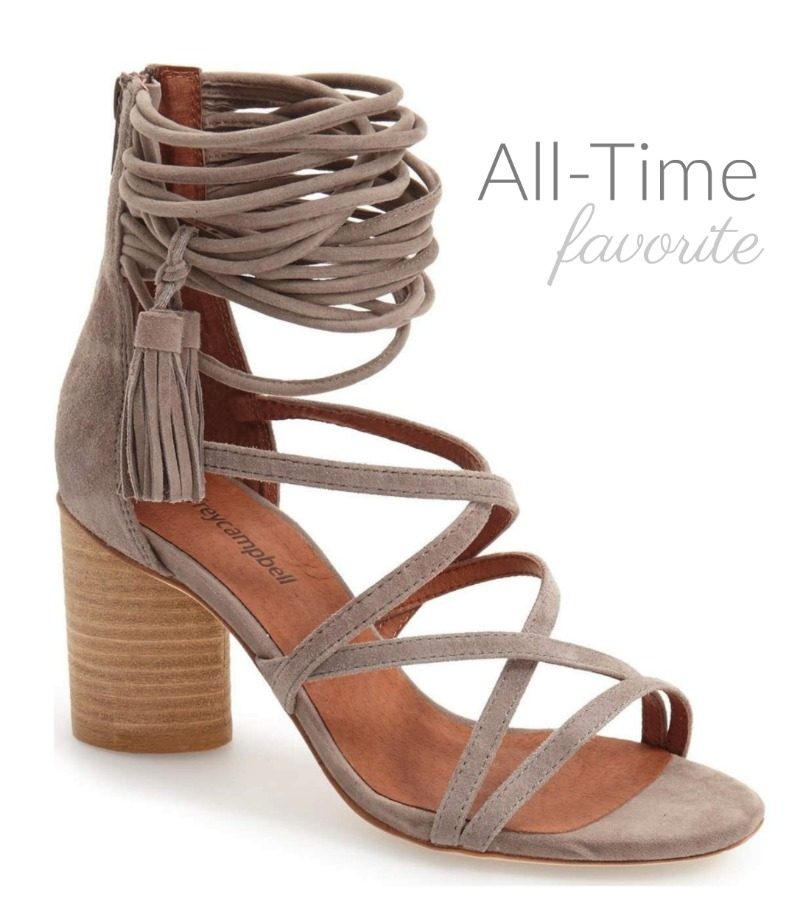 Just FYI, I forgot to link these in Saturday Shopping. So sorry! And because our internet was down, I wasn't able to hop online and fix it. So here they are, my friends.  They are one of my top five favorite shoes ever.
SPRING FEVER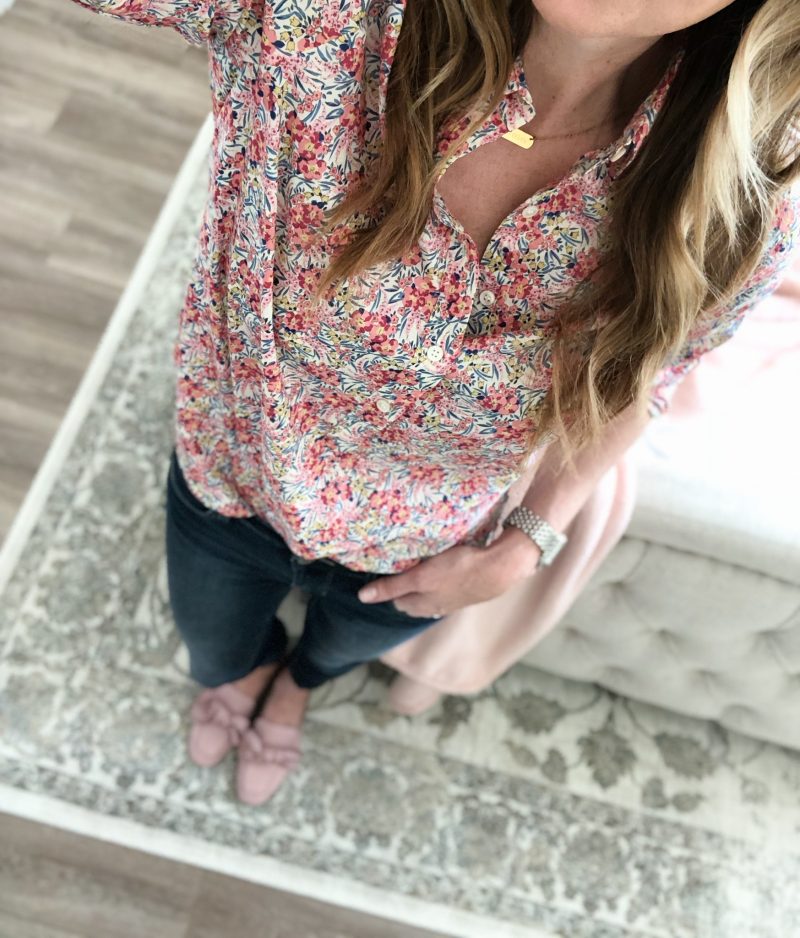 I've been incorporating more and more Spring looks into my wardrobe and this blouse is a favorite. I just love the colors and print so much. It's one that makes you feel happy when you wear it. Paired with the bow mules, it's a complete look.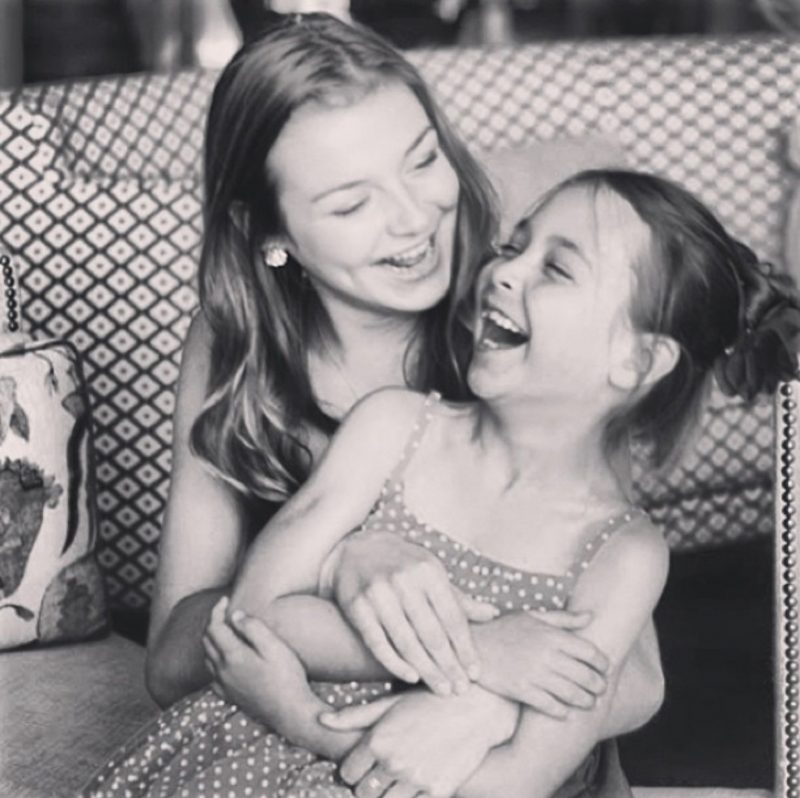 And lastly, a very Happy Birthday to this beautiful niece of mine. She has loved my babies endlessly, attained every goal she has set and done it all with an infectious and gorgeous smile. We love you, K.
Here's to a great Monday, friends. And here's to fixing our Internet. As someone who works from home, it's actually been nice to be out and about and amongst the living! Starbucks sure is buzzing. Wishing you all a great day. Don't forget to pop back in tomorrow for our organized linen closet.