Good morning. How is your week going? Ours has flown by and I can hardly believe it's Friday. I thought it would be fun to share 10 ideas for screen-free gifts. It certainly isn't easy these days but there are so many wonderful ideas out there that keep kids and teens engaged with one another. Anytime we can promote that in our house we all for it. Today I teamed up with Walmart to share some ideas. And later in the post I rounded up darling jammies and winter coats for the family.
SCREEN-FREE GIFT IDEAS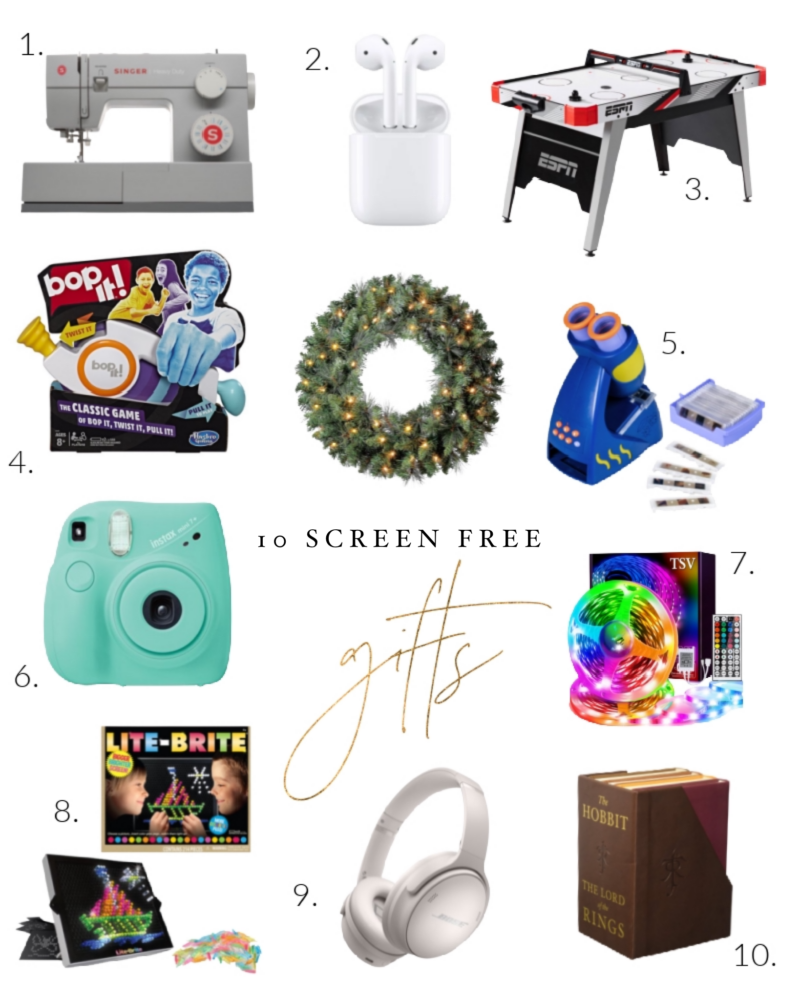 We love anything that promotes conversation, curiosity and creativity. Hope these ideas help.
ONE: The gift that keeps on giving. I absolutely want to teach my daughter to sew. Love this as a gift.
TWO: Awesome for listening to music or podcasts. And not staring at a screen!
THREE: I know someone who would love this. Big fan of things friends can do together.
FOUR: Not sure why this is so fun, but I promise it is. Hours of memories from Bop It.
FIVE: Huge fan of all things STEM related and anything that sparks curiosity.
SIX: Still one of our favorites. And friends can have so much fun with these (think scavenger hunt, too).
SEVEN: Both kids have these and love them. I think every pre-teen and teen wants their room lit up.
EIGHT: Such fond memories of laying on the floor doing this while my parents listened to music. LOVE.
NINE: Huge splurge but incredible. I am all about music be a big part of our children's lives.
TEN: Books, books, and more books. Great set.
Did you know that Walmart has a Gift Finder page set up? I have to say it's pretty darn useful and efficient. You can type in what age you are buying for and their interests. It automatically sorts products and makes age appropriate suggestions. Working smarter, not harder!
JAMMIE TIME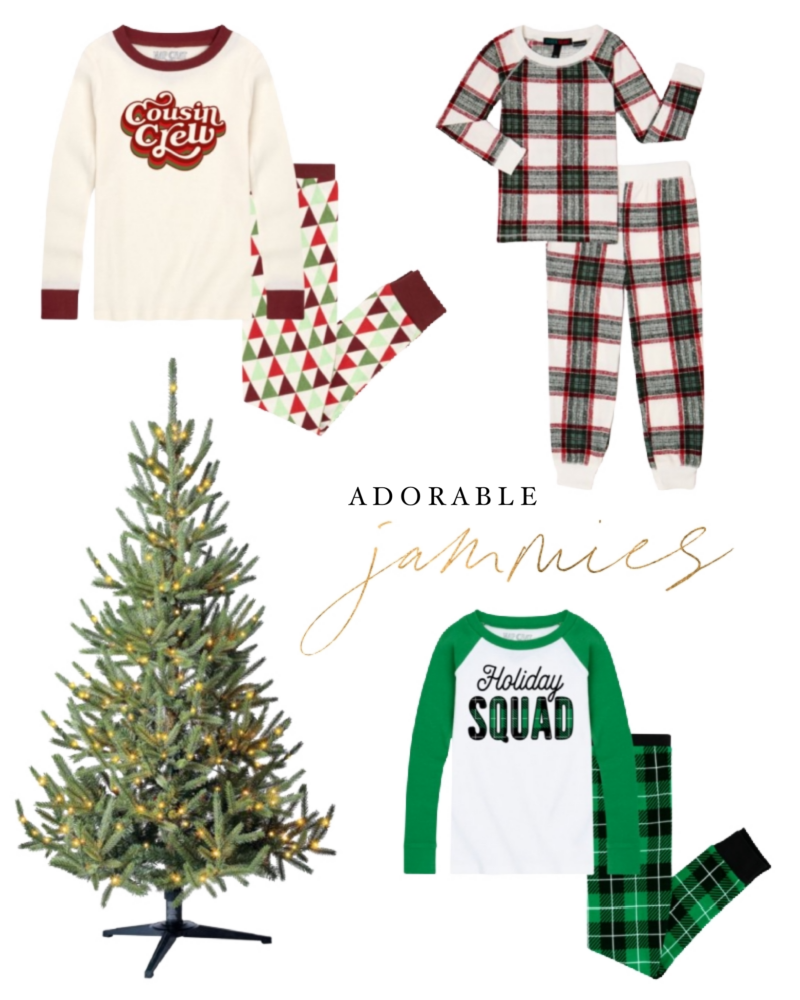 Walmart has DARLING jammies right now. You can grab matching ones for the whole family here. I thought the Cousin Crew set was so dear and perfect for gathering together with family this year. All of the sizes (including adults) are available. The plaid ones can be found here and holiday squad here (faux tree $70).
BRING ON THE COZY COATS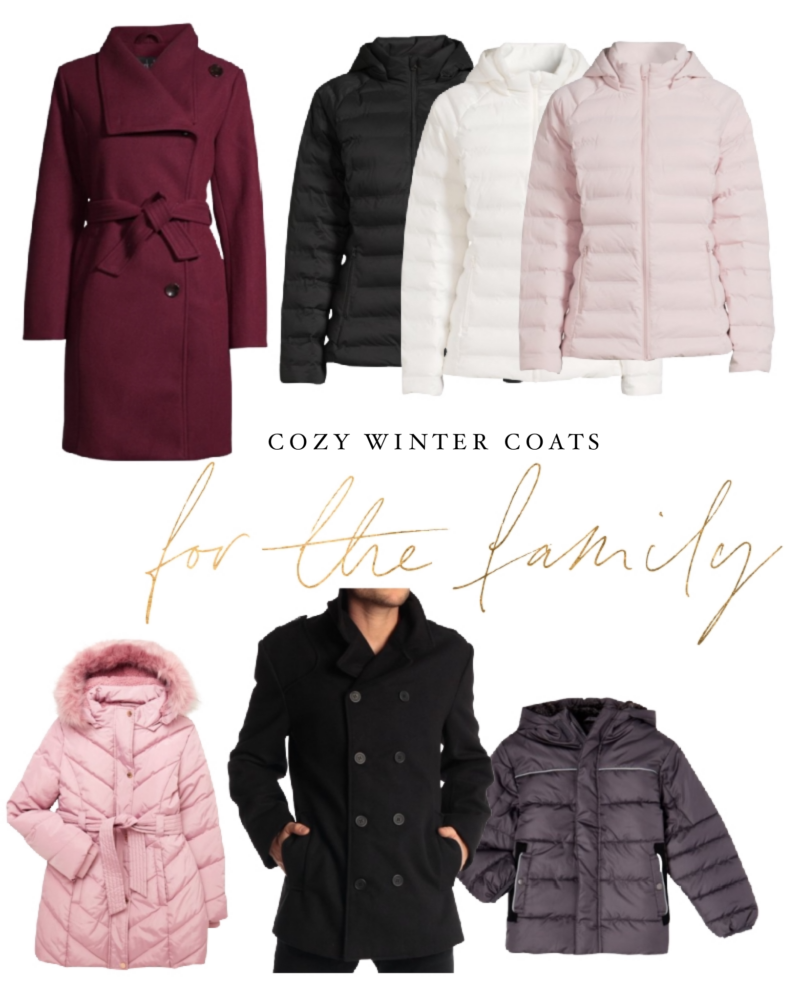 long coat ($40) | ladies' puffer ($25) | pink coat ($50) | peacoat($40) | gray puffer($20)
It's officially cold in Tennessee which is why I have coats on my mind. We have been waking up to temps in the low thirties and my coat closet is about to get an entire overhaul. Thought these were all such great classic choices for chilly days. The prices on these are all fantastic. I was just talking with a girlfriend of mine about wanting a long coat with a belt. This one is $40.
Off to tackle a fun painting project I can't wait to share. Wishing you all a wonderful start to your weekend. If you missed the teen guide my daughter and I put together, you can catch that here.
Shop the Post