Good morning! We are in full birthday mode over here as we celebrate our son's big day. Where did my baby go? In style news, I am excited to team up with Nordstrom today to share 20 darling shoes for Summer. This is my favorite time of year to dress and love all of the cute finds right now.
It's safe to say this summer trench coat had me at stripes. I like everything about it. And it's adorable over a simple dress. The wedges dress is it up so you can wear it to work, a luncheon, or out with friends.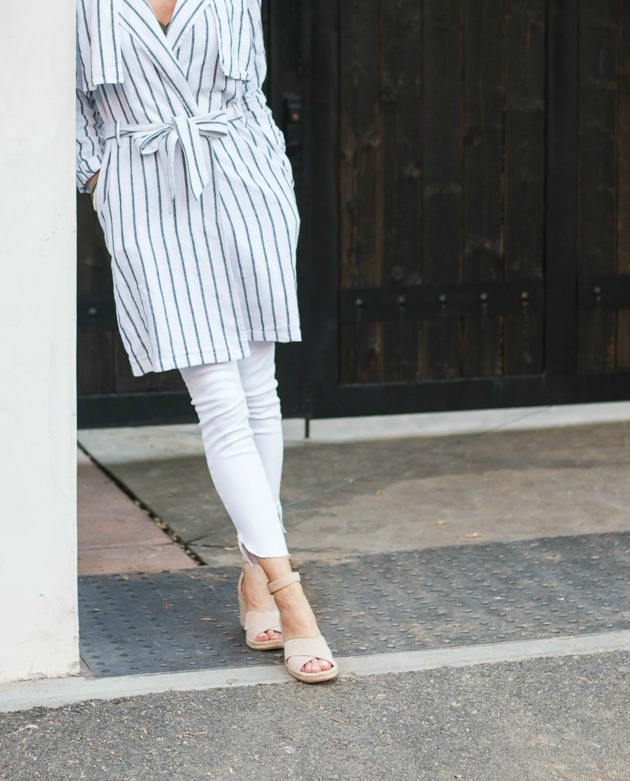 These wedges are incredibly comfortable and the blush color goes with everything. They are available in eight other colors.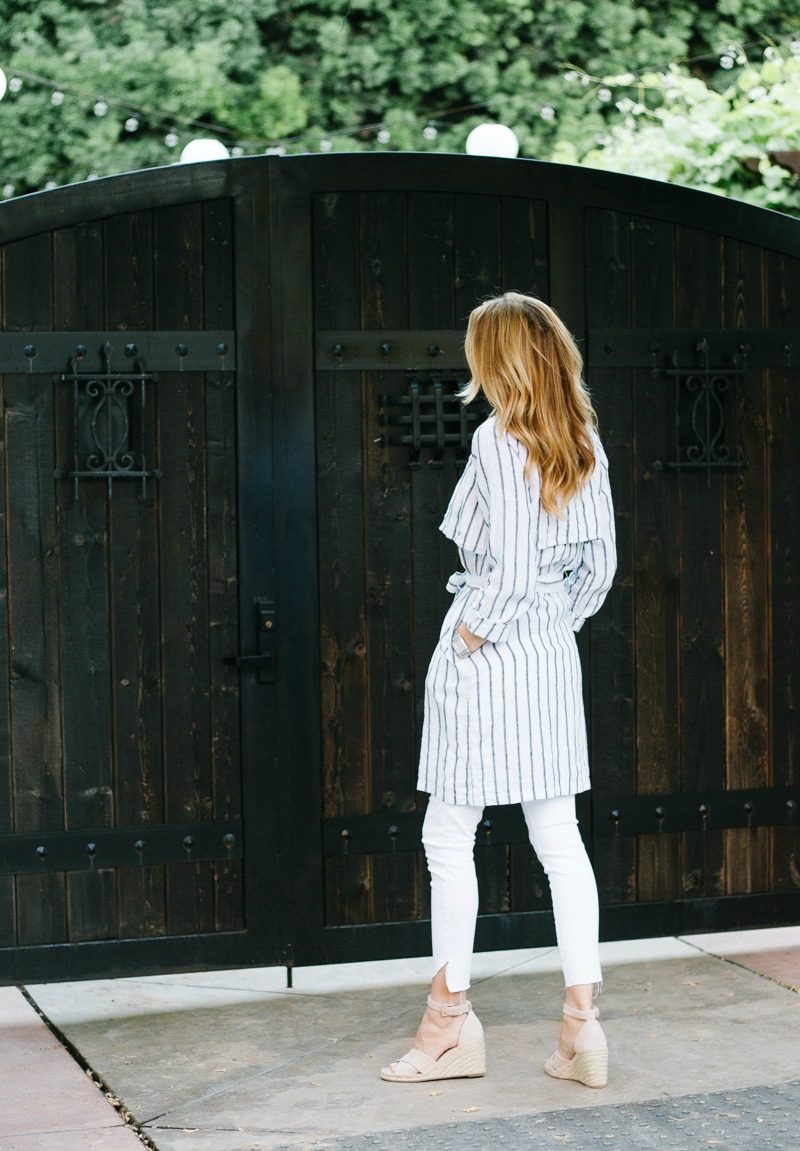 striped coat | jeans | tank | earrings | wedges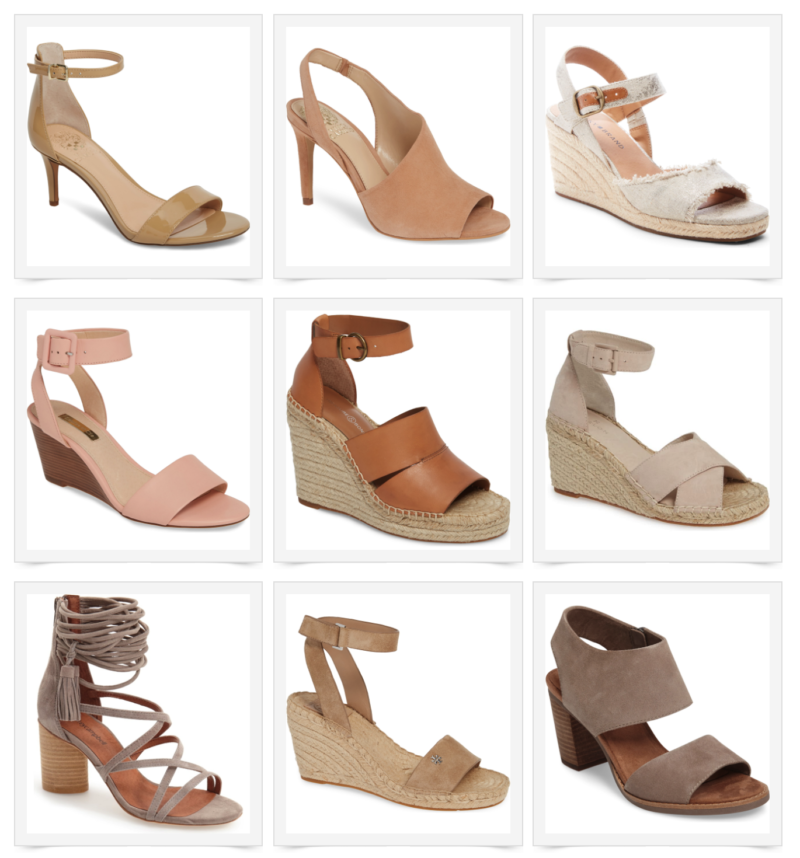 Shop Summer Heels

Nordstrom has a great selection of wedges right now. Plus my favorite go-to heel is always a great option. I wear this heel with EVERYTHING.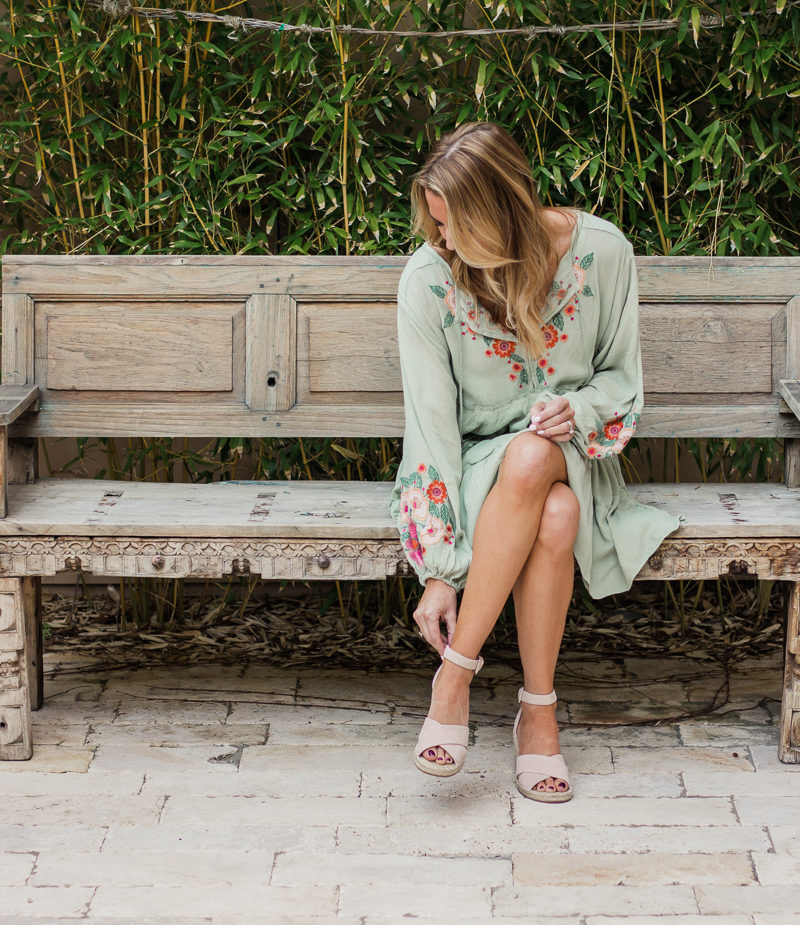 These sandals look great with dresses, too. They are so lightweight and comfy and go with pretty much every Spring look.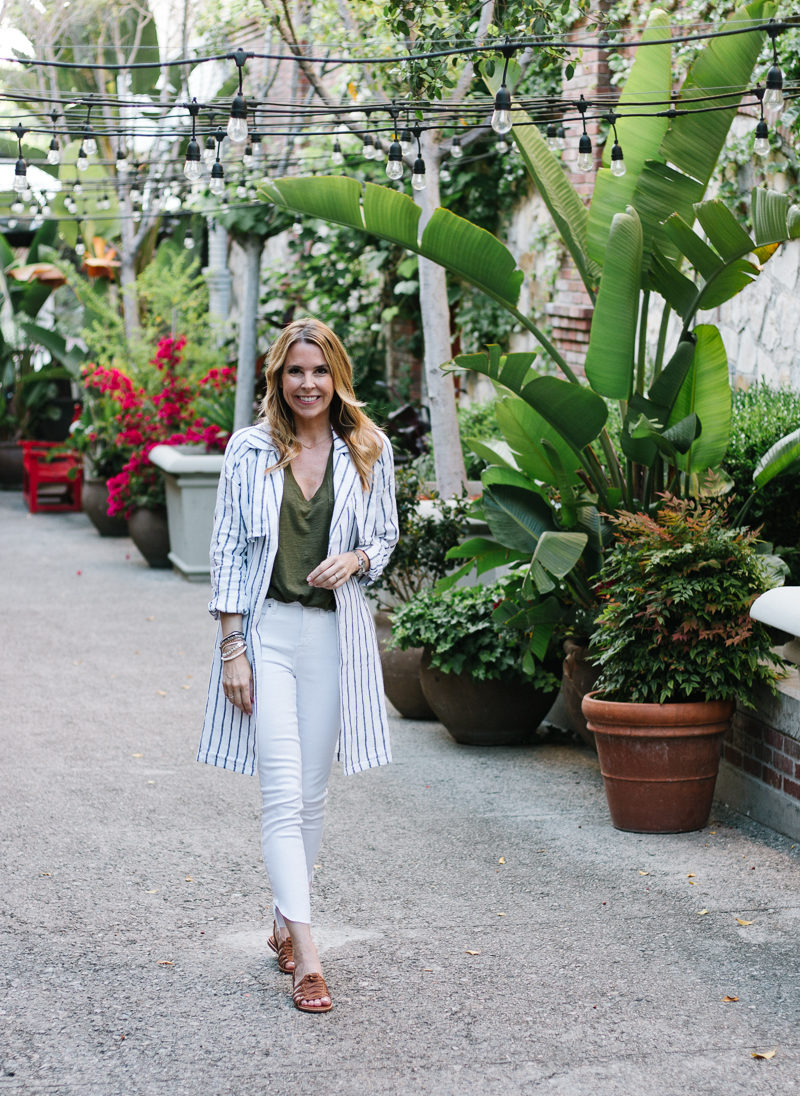 striped coat | jeans | tank | earrings | sandals
I love how a pair of shoes can change your entire look. Untying the coat and swapping out heels for these summer sandals created a whole new outfit. These shoes immediately caught my eye when I was shopping in Nordstrom. I used to live in my Huarache sandals. They have a throwback feel that I love and go with everything. They are super cute with denim cutoffs.
The cute tank is under $20 and comes in a ton of colors. Great for summer!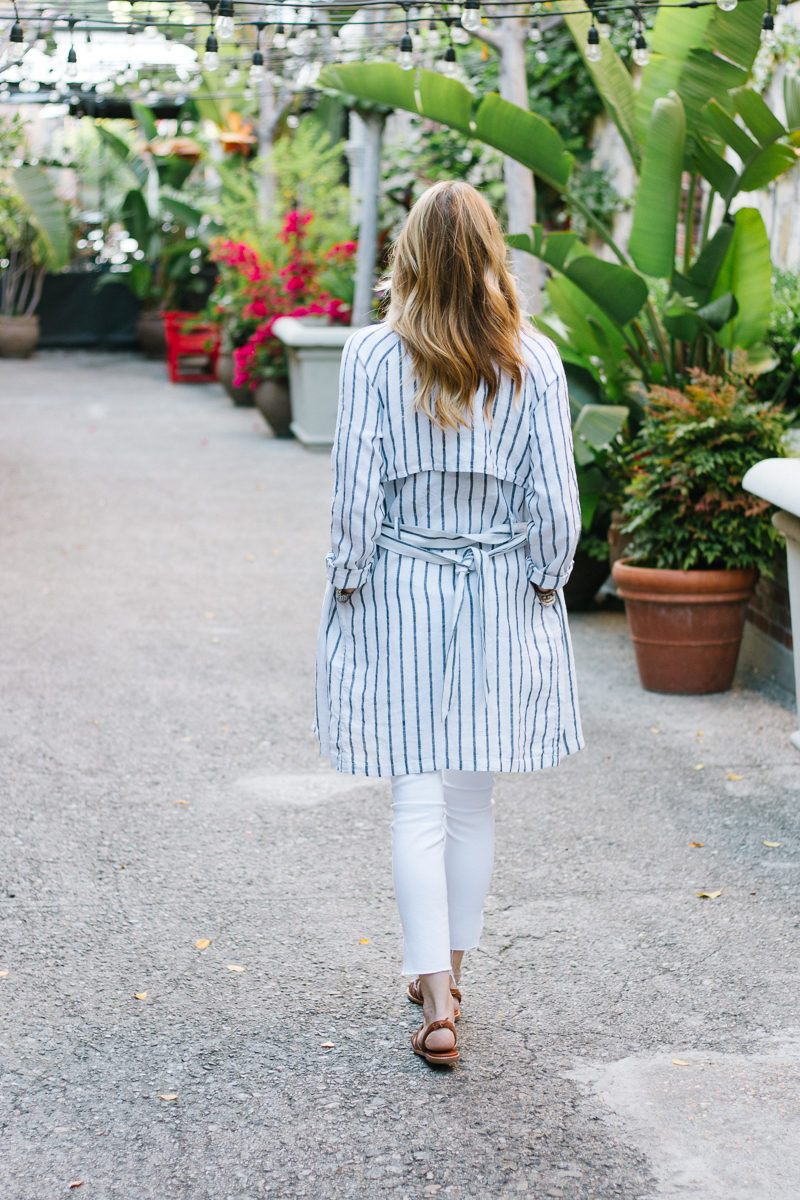 This striped coat is unlike anything I already have. I love that it can be worn tied in the front or back.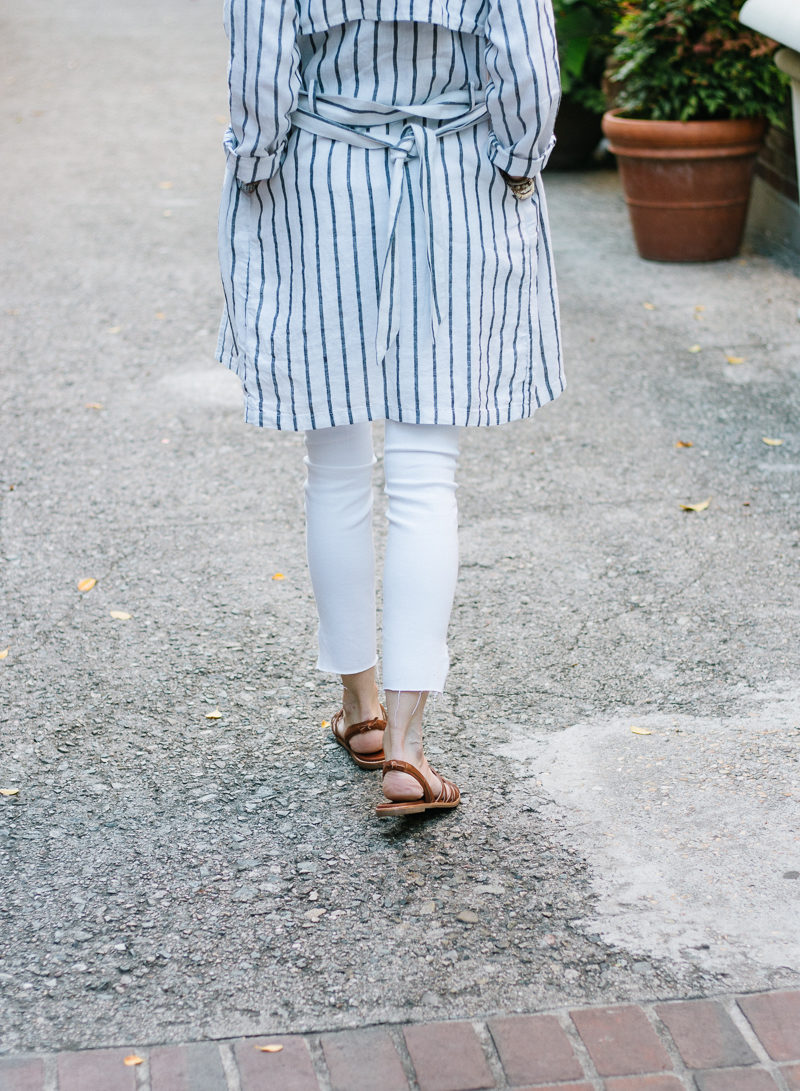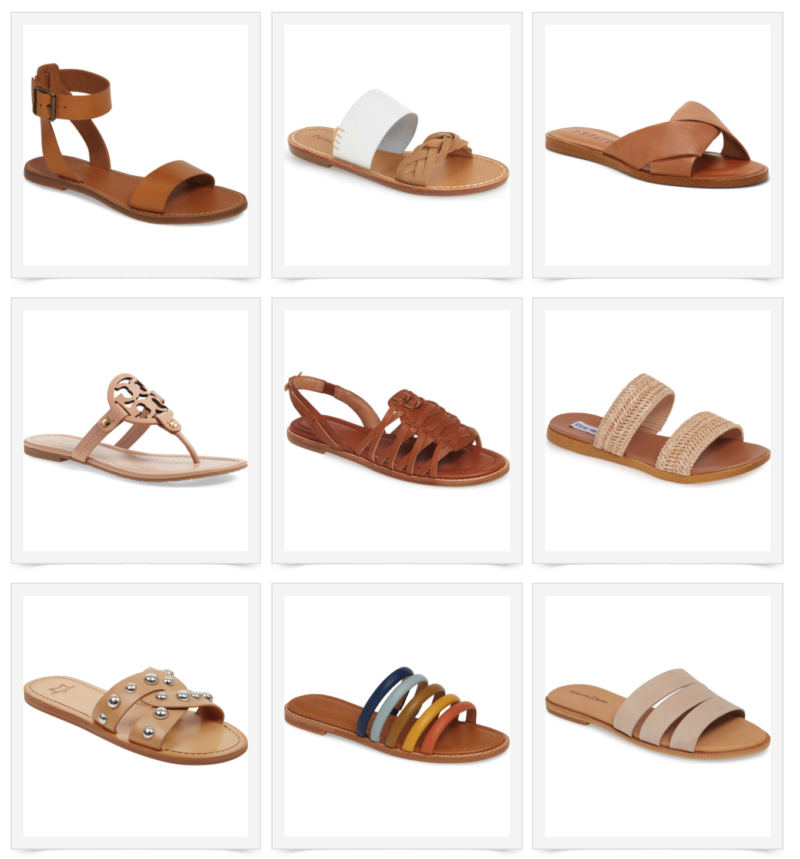 Summer Sandals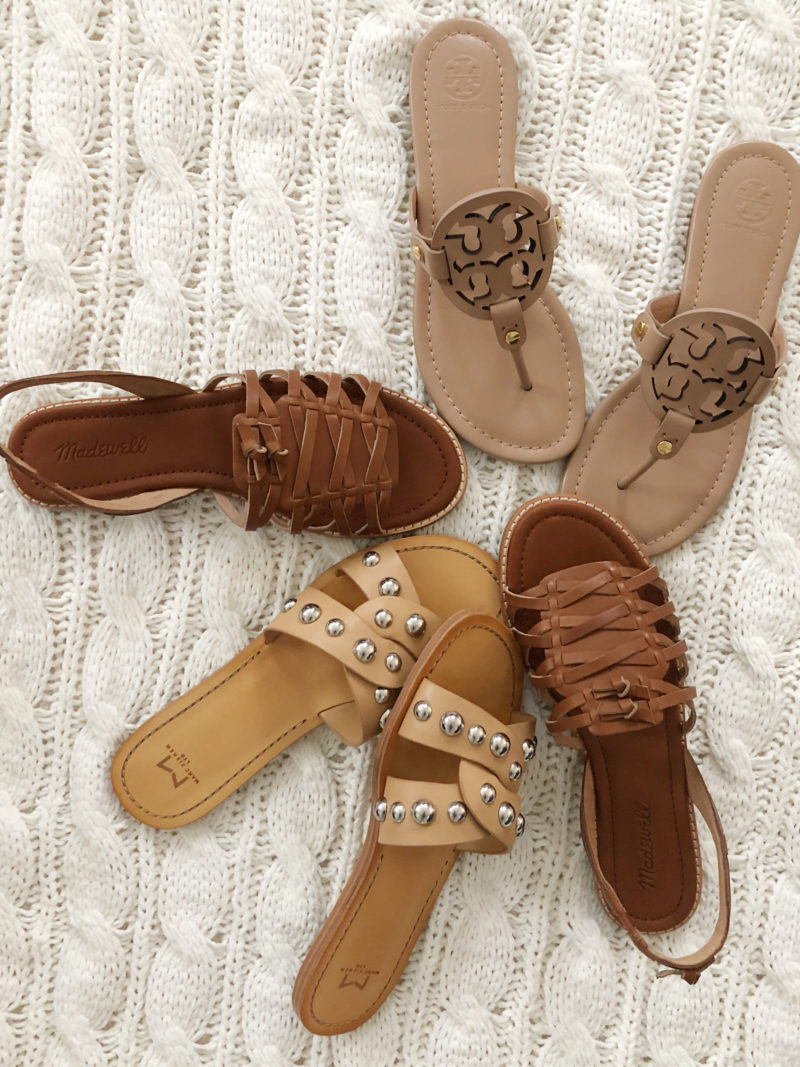 tory burch | huarache sandals | studded slides
The gang's all here. Summer sandal love! I've been wearing these sandals for two seasons and always get asked about them. They are a great price and extremely comfortable. They are a go-to when I travel this time of year.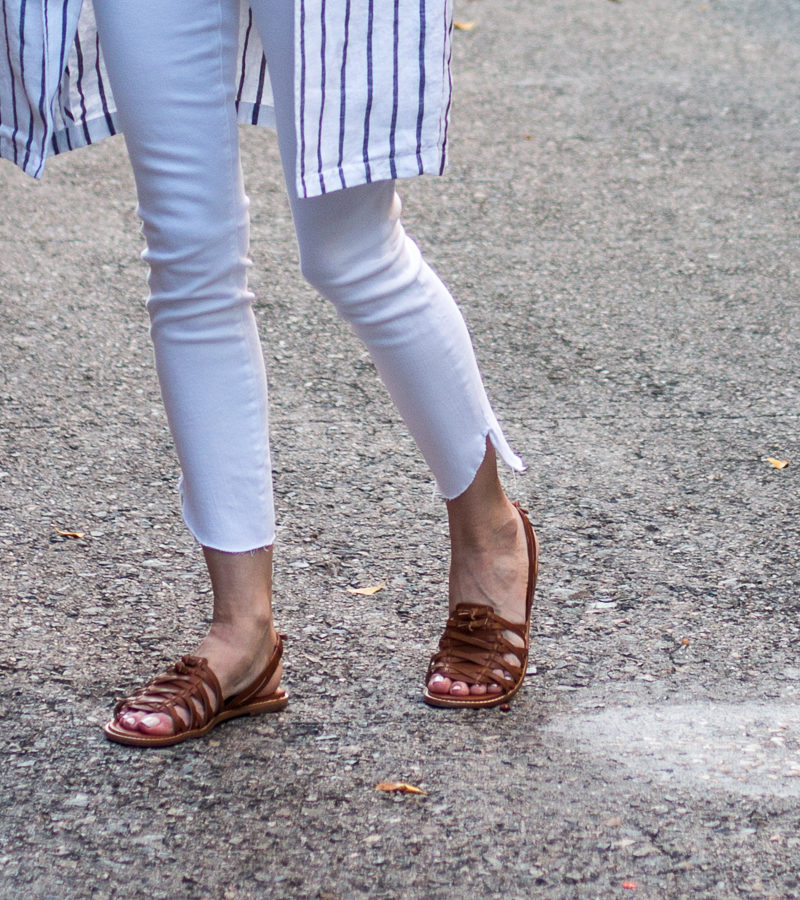 And we can't forget the sneakers. Goodness knows I live in mine. I gravitate towards all the light colors. I just think they look so cute with shorts and sundresses.
Now I'm off to make my son's birthday cake. He requested our favorite Chinese restaurant for dinner so I'm off the hook on that one! Eleven years have flown by in the blink of an eye. So very grateful to be his mom. Enjoy your day, friends.
*Proud to partner with Nordstrom on the post. Affiliate links used.