Good morning. Mother's Day just over two weeks away. These days and weeks are all beginning to blend together. It's time to celebrate moms in a major way. Most have taken on many more hats these days and are working overtime to make sure their families are healthy and well. I've never doubted the strength of mothers. Mine was the strongest person I knew. Here's to moms across the world. May they feel honored and appreciated.
MOTHER'S DAY GIFT GUIDE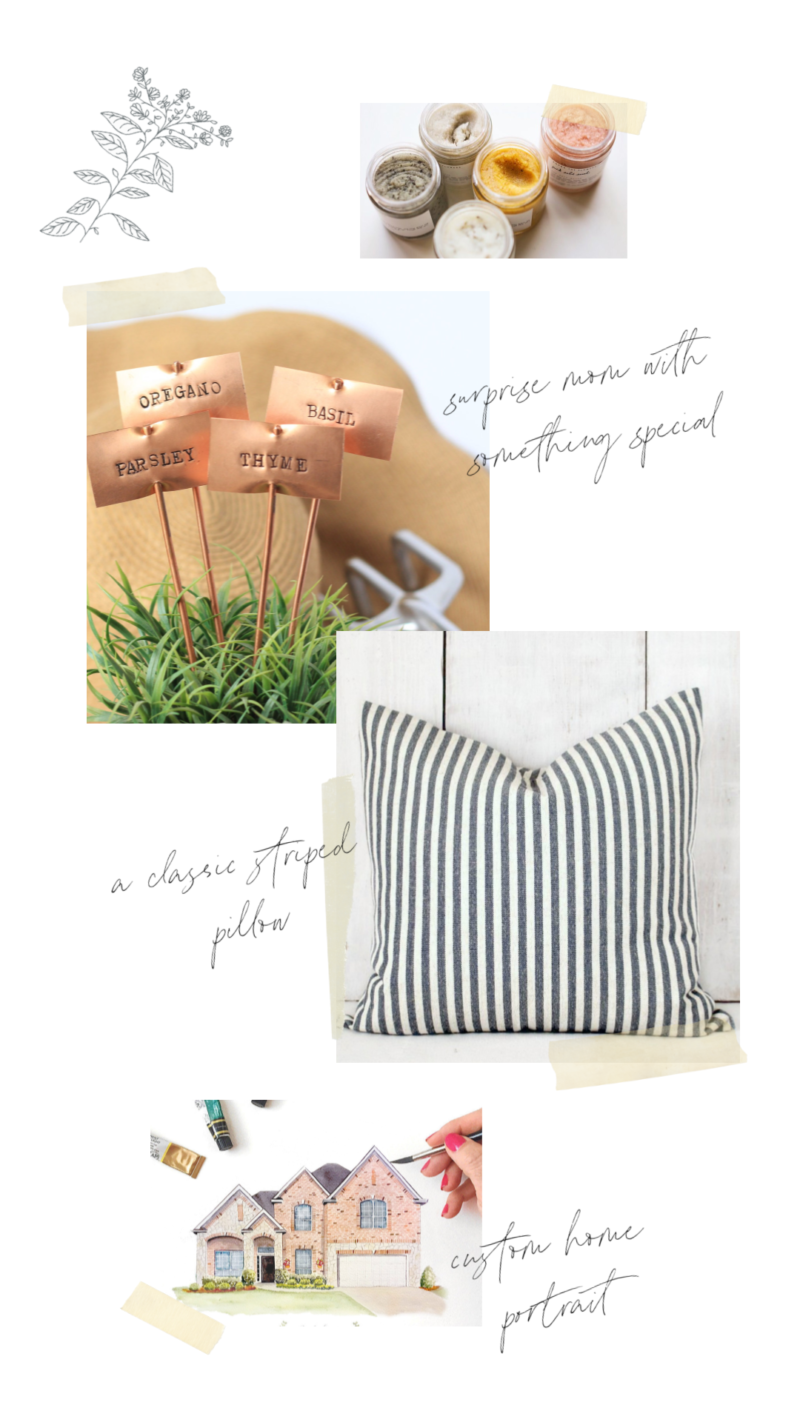 Small businesses could use our help right now. In fact many of them are run by moms who are following their passions to provide for their own families. I've rounded up ten beautiful and unique ideas. Each one is made with love and care.
ONE | WHIPPED SALT SCRUB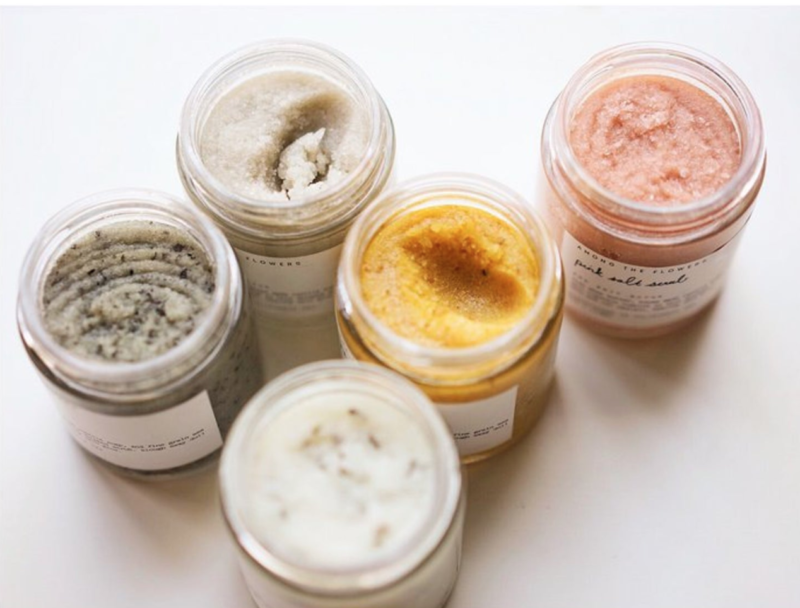 Made with whipped salt and coconut oil, these scrubs will leave your skin feeling luminous and soft. The packaging is beautiful, too. This would be great for allowing mom to enjoy a spa day at home.
2| LONG DISTANCE LOVE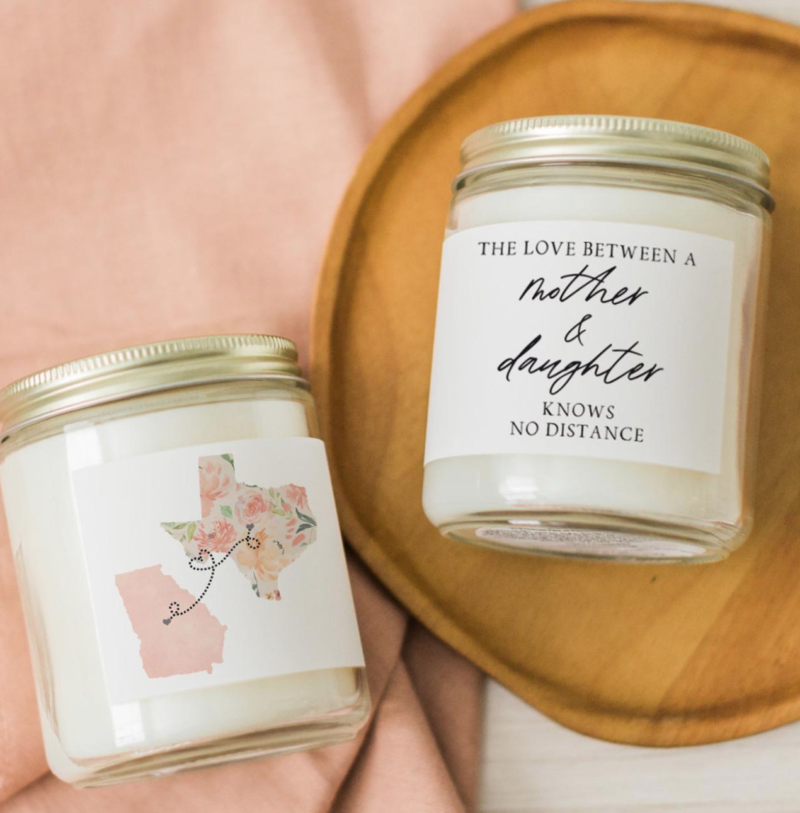 I absolutely adore this idea. While they were originally made for people who are moving, they are beyond touching for the times we are in. What a lovely idea. And so true. . . the love between a mother and daughter knows no distance. You can choose any scent, size and of course, states. So many mothers and daughters can't be together for this Mother's day but this is a beautiful reminder of how that love is always there. I like the idea of both mom and daughter having one and lighting them during a phone call.
3 | Hand Stamped Garden Stakes
These hand stamped garden stakes are gorgeous. More and more people have picked up gardening, including myself, and these are just so pretty. A nice way to add a special touch and set your garden apart.
4 | WEEKLY PLANNER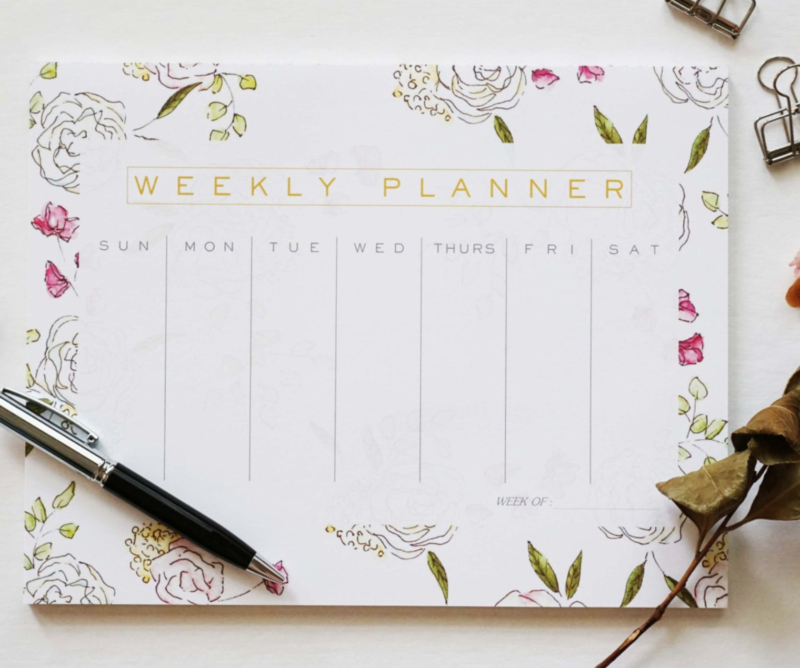 More often than not, it is mom who juggles the calendar and the endless activities. These planners are gorgeous. I love the design and natural elements. Really pretty.
5 | CUSTOM HOUSE PORTRAIT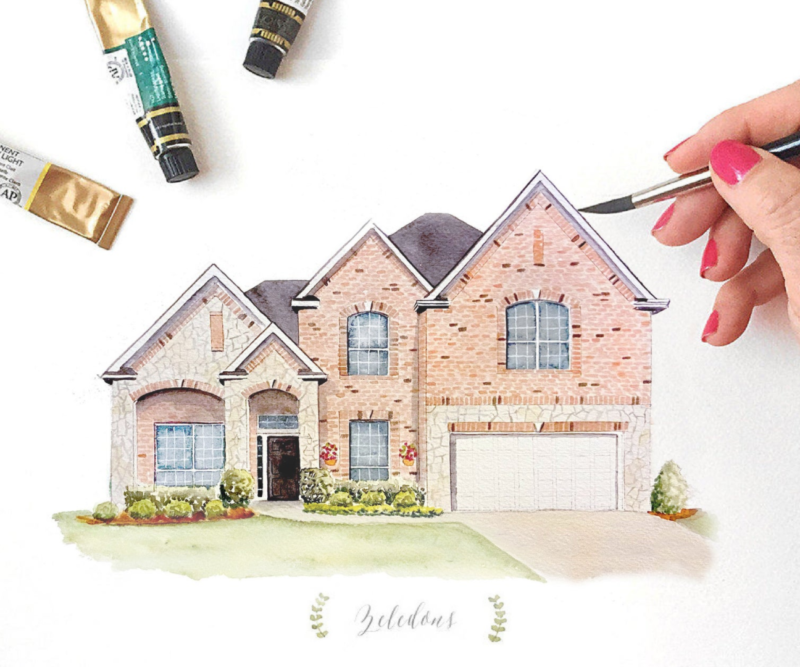 This gift idea struck a cord with me. My dad hand drew a couple of our homes and started the tradition of creating a sketch of each home they lived in. It really is such a special keepsake. They have remained really important to all of us. This artist will create a portrait of your home so that you have it forever. Maybe it's your mom's current home or one from childhood. No matter what you choose, it will be a gift that lasts a lifetime.
6 | LYNWOOD SOY CANDLE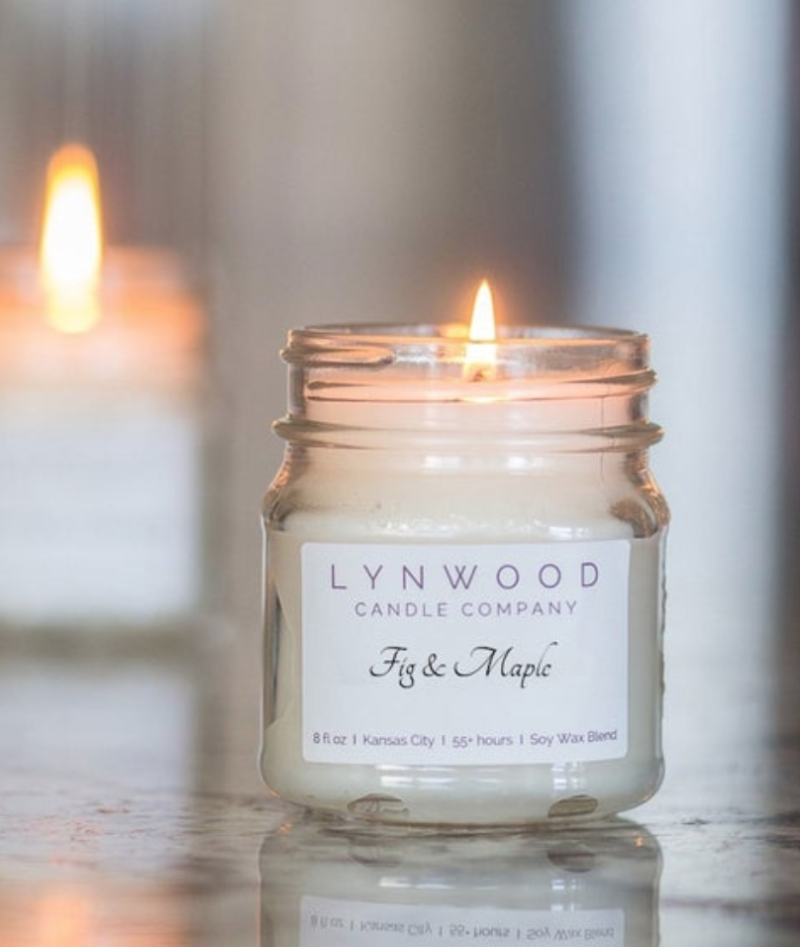 This fig and maple soy candle receives perfect reviews. Made with essential oils, it will provide mom with a relaxing environment. Nothing better than drawing a bath and lighting beautiful candles.
7| CLASSIC STRIPED PILLOW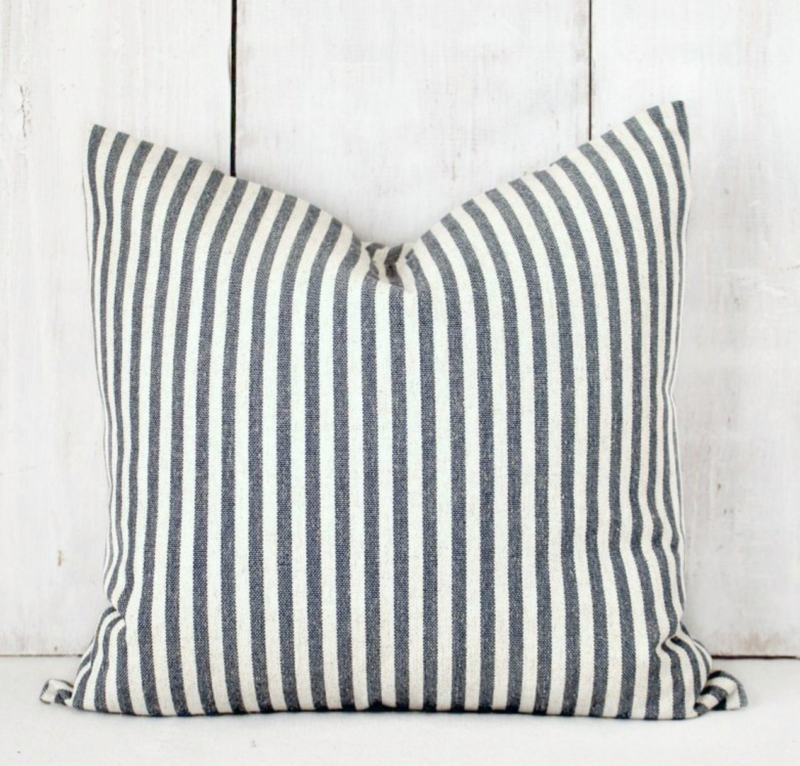 For the mom who loves to decorate, these striped pillows are a classic choice. Sometimes a bit of a decorating refresh goes a very long way. Stripes will never go out of style.
8 | SOFTENED LINEN SCARF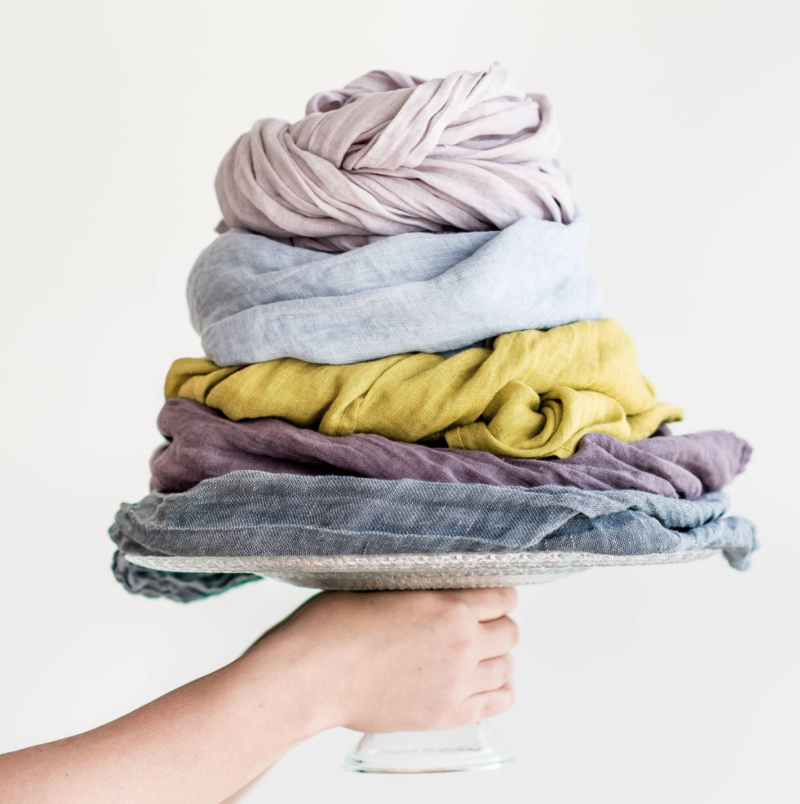 There is something so comforting about softened linen. These scarfs are a luxury and at a great price. You can choose from ten different colors. A pretty way to add a bit of color for Spring.
9 | PERSONALIZED PHOTO RING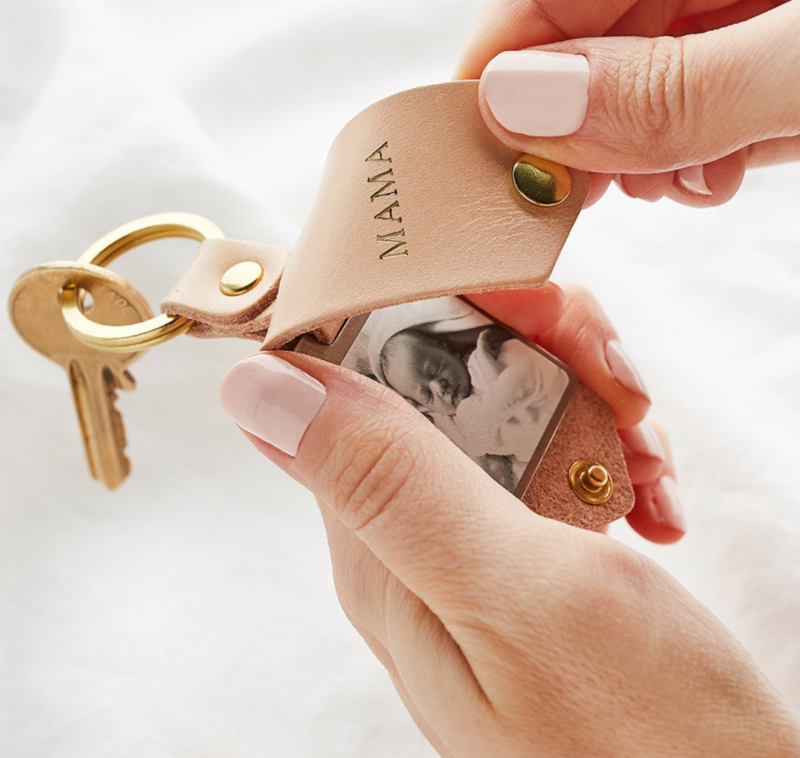 What a thoughtful way to hold your babies near. I love this idea so much. I appreciate the smaller size and the beauty with which this was designed. Truly gorgeous. This photo ring comes in three different color options. The mint is so lovely.
10 | VEGAN WATCH BAND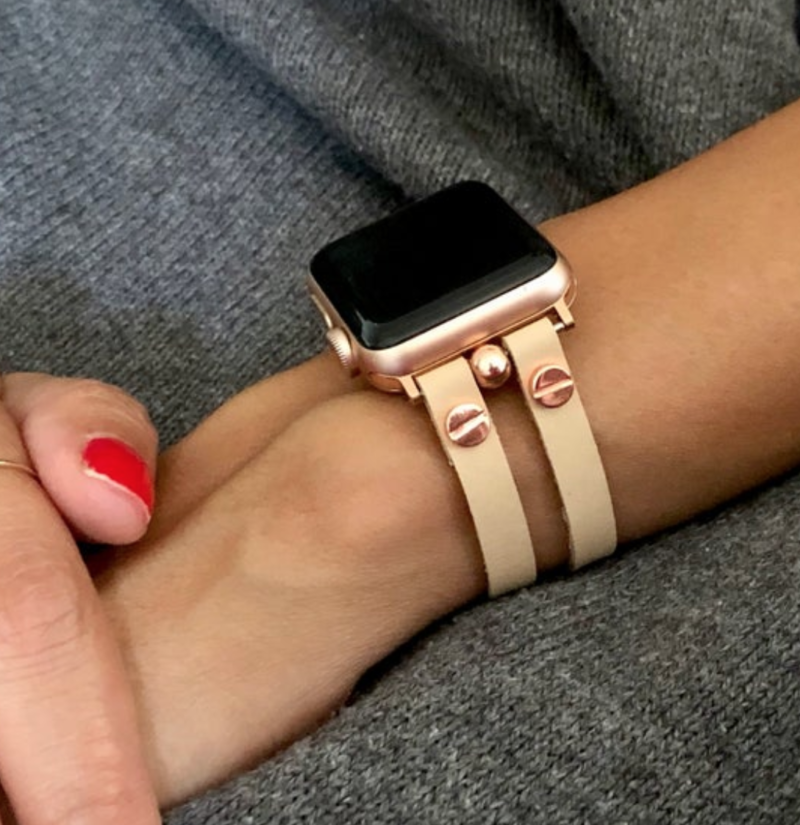 This caught my eye. This vegan watch band really is so different and unique. I love how it dresses up the Apple watch and makes it a bit more of a jewelry piece. Rave reviews on this fun gift.

MORE GIFT IDEAS FOR MOM
There are a few things that I adore and I have them listed here. Quality gifts that stand the test of time.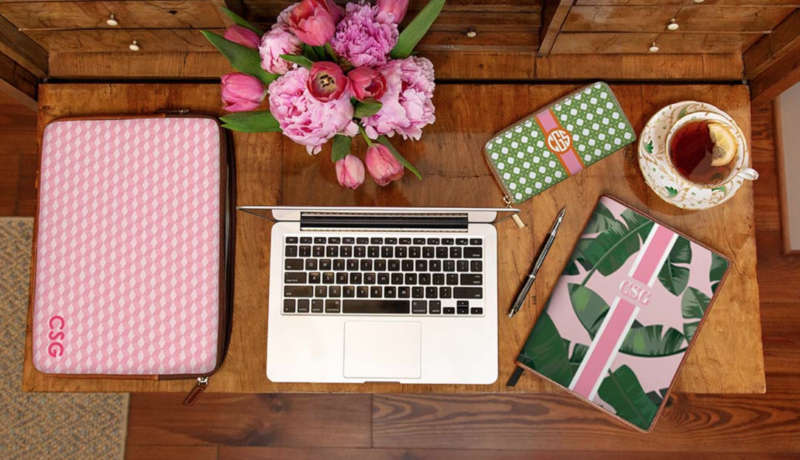 I hope this is helpful. So many unique ideas that I think any mom would love. No matter what, send the card, pick up the phone, see her on Zoom. These days are fleeting and won't always be here. Love to all of the moms who tirelessly care for their families.