Happy Friday! I am really really excited to share the first installment of a "Be Brave" series I will be running from time to time. I have so much to say on the topic of being brave that I'm not even sure where to begin. I have, in my own life, experienced quite a few life defining moments that have really taught me the importance of going after your dreams. One of my all time favorite quotes is written on our kitchen chalkboard and reads, "Go confidently in the direction of your dreams. Live the life you have imagined." These words by Henry David Thoreau are a theme in our household. But living out those exact words with intention is not always easy. I love nothing more than finding women who are taking those words to heart and who are being brave in the true sense of it's meaning. My hope is to share stories of women taking chances. Women going for it. Today I am kicking of this series with the beautiful and talented Shana of Society Sweets. Grab a cup of coffee, get comfy and enjoy. This is Shana's story.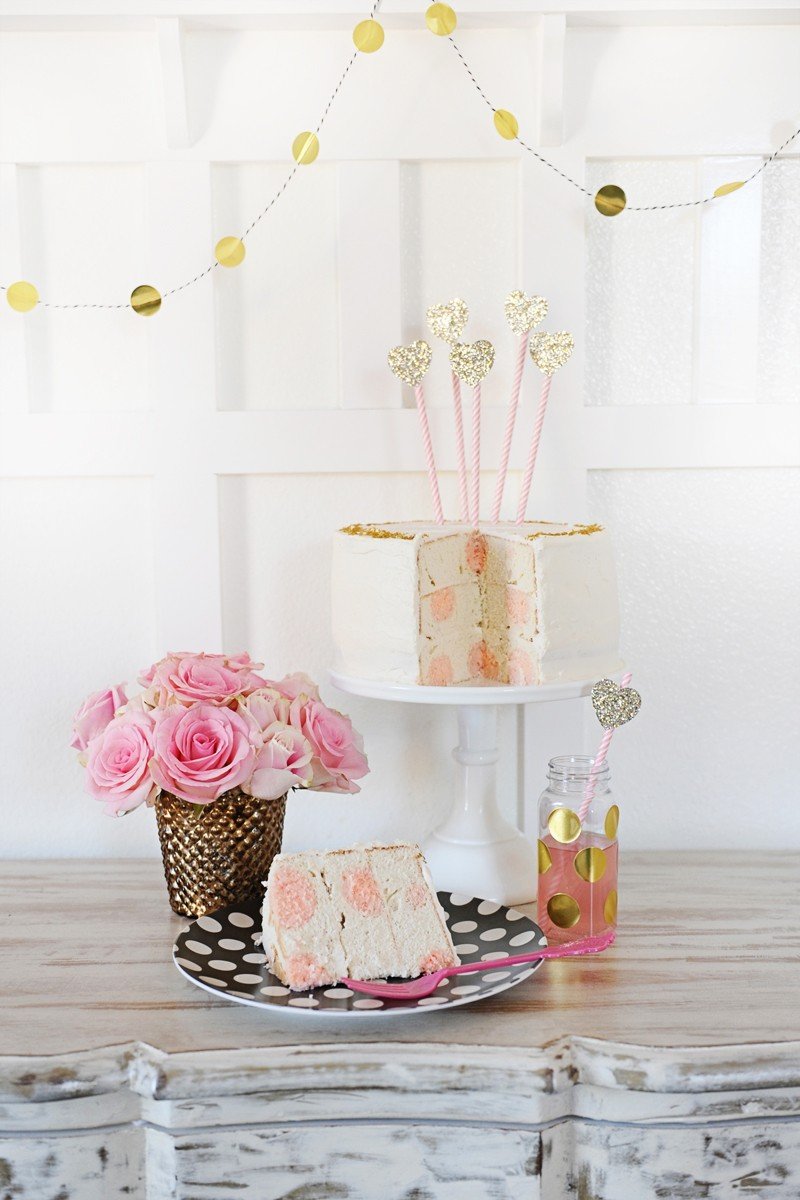 Polka dots on the inside cake for Shutterfly shoot with Tammy Mitchel
Tell us about your small business
I began baking professionally about a year ago. I have always wanted to start my own business, but honestly I wasn't quite sure what my passion was. It took me until I was 40 to finally realize I could take my love for baking delicious things and meld it with my interest in marketing those treats to people through social media. I've built my small business solely through social media and occasional neighborhood bake sales.
How did you get started?
Baking (and eating) sweets has always been something that I love. My grandmother Jane taught me when I was little to bake cookies and how to freeze dough to share with friends and neighbors and she always let me snitch butterscotch chips from the tin. Because of her, baking became a comfort to me. As an adult I realized that it makes me happy to feed people yummy, pretty things!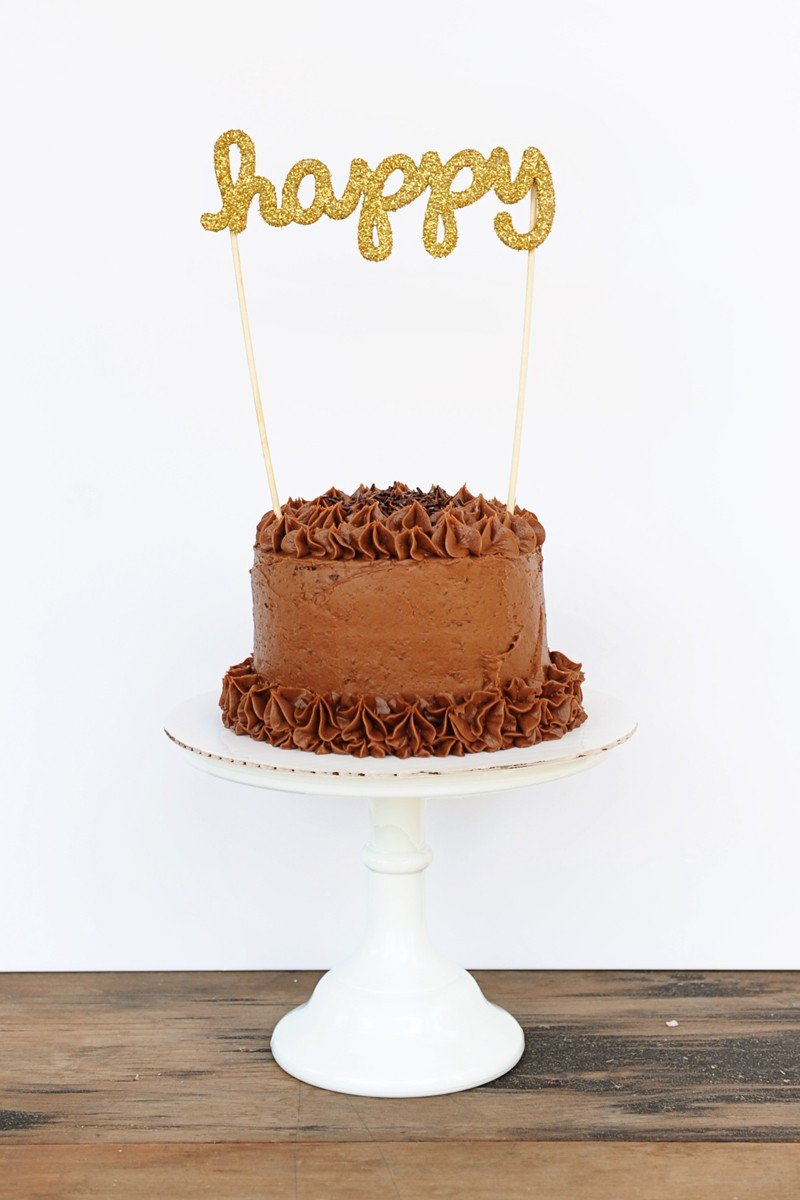 Double chocolate birthday cake for Tammy's birthday
Did you face any obstacles? If so, how did you overcome them?
My biggest obstacle to overcome was my own fear. Before starting my business I worried for months if I would be good enough, if my desserts would taste right, if people would be willing to pay for them, if I could make them look good on social media, etc.; on and on and on went my list of reasons why I shouldn't try. The way I overcame them was I decided to just lay all of those fears out there to my college-aged daughters. I distinctly remember laying out my plan to post my first dessert photo a week from then. One of my daughters said, "Just do it right now. Don't wait anymore." It resonated in me. What was I waiting for? I got off the phone, posted my first picture, announced my first bake sale and never looked back.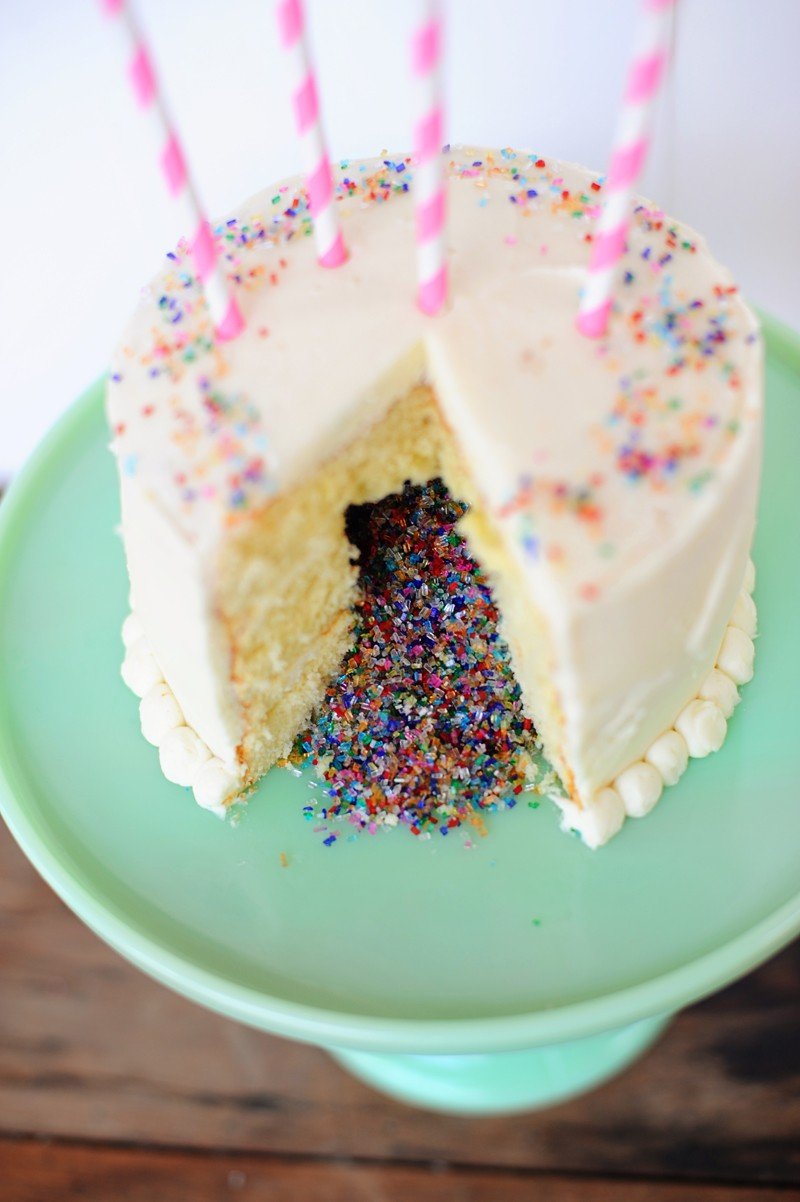 New Year's Cake 2015
What does being brave mean to you?
Years ago, when I was going through something really difficult, my sister sent me a two word text that changed my life. It said, "Be brave." To me, being brave means giving yourself permission to not be held back anymore. Being brave means choosing to believe that you can accomplish what you set out to do, or even just accomplish the trying part. I don't limit myself anymore. If I want to do something now I just go for it.
What advice would you give to other women who might want to start their own business?
I would tell them to do what they're passionate about and to be authentic to their vision. In my baking business I try to concentrate on doing what I love and what I'm good at. If people want a fancy fondant wedding cake, I'm not your girl. I have a certain style and voice and I am happiest and most successful when I stay true to that. My style is more perfectly imperfect than anything else.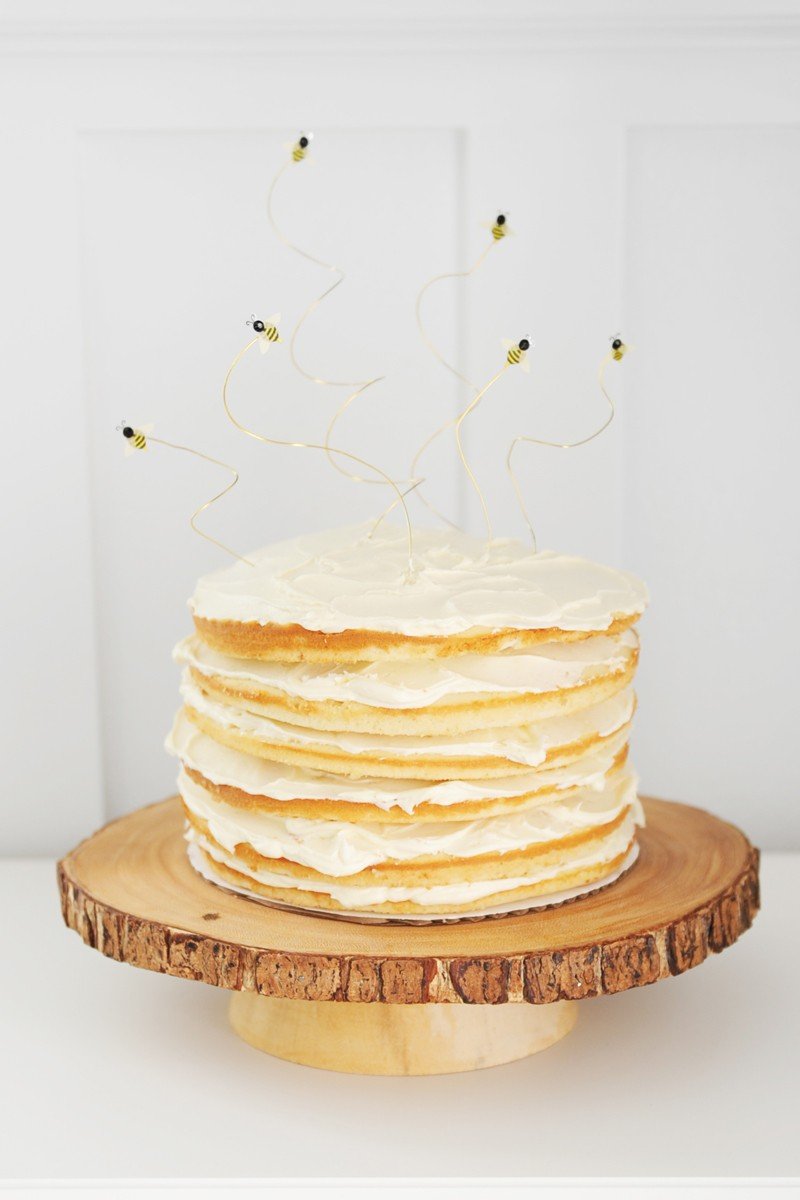 honey bee cake for teddy bear themed first birthday party
I would also recommend collaborating with like minded business people. I've found other creative people in related businesses that I not only work with, but who actually inspire me. They suggest a theme for an event or shoot and they trust me to create desserts that will enhance what they do in the planning, floral, photography aspect of that event. It's a wonderful thing to surround yourself with other passionate vendors.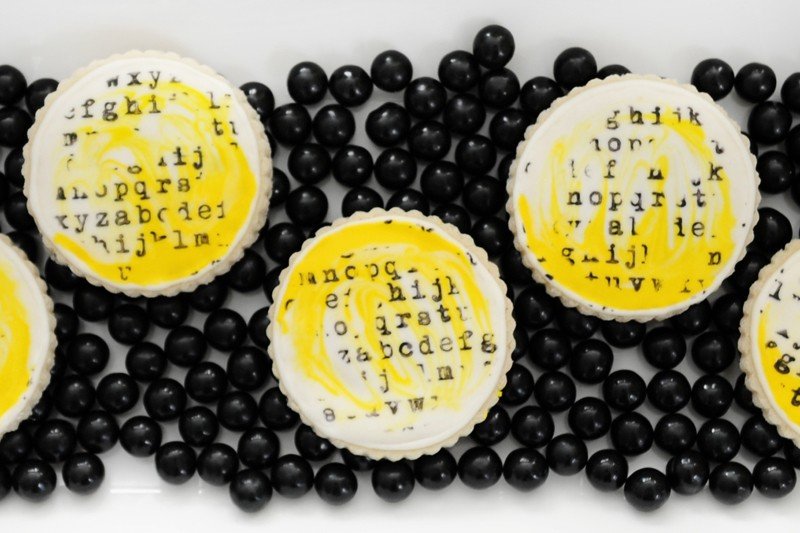 Mystery sugar cookies for Nancy Drew/detective themed party
What does your dream day entail?
My dream day would be spending time with the people I love. We would eat, nap in the sun in Laguna, eat some more and then I'd end the day with a warm bath and a good night's sleep. These are the things I love to do the most.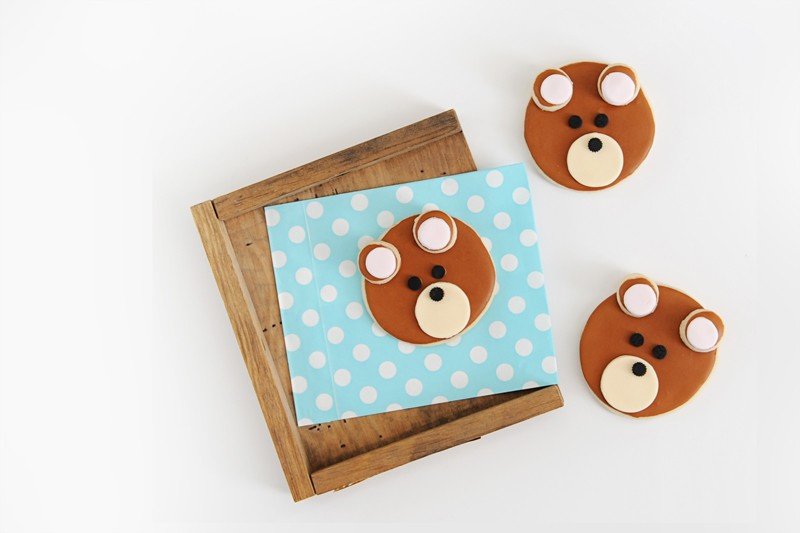 Teddy bear cookies for teddy bear themed first birthday party
Tell us three things people would be surprised to learn about you:
First, I'm not professionally trained. I bake from the heart, and one of the best parts of my job is when a client gives me the freedom to do what I think best suits the event. Second, I bake out of a very small kitchen. It has it's challenges, but my husband is an incredible dishwasher so we somehow make it work together! Third, I spent most of my adult life up to about year or two ago thinking I somehow didn't have passion and talents. I've realized we all have those gifts. We just need to be willing to figure out what those are for us individually, move past our own limitations and get to work.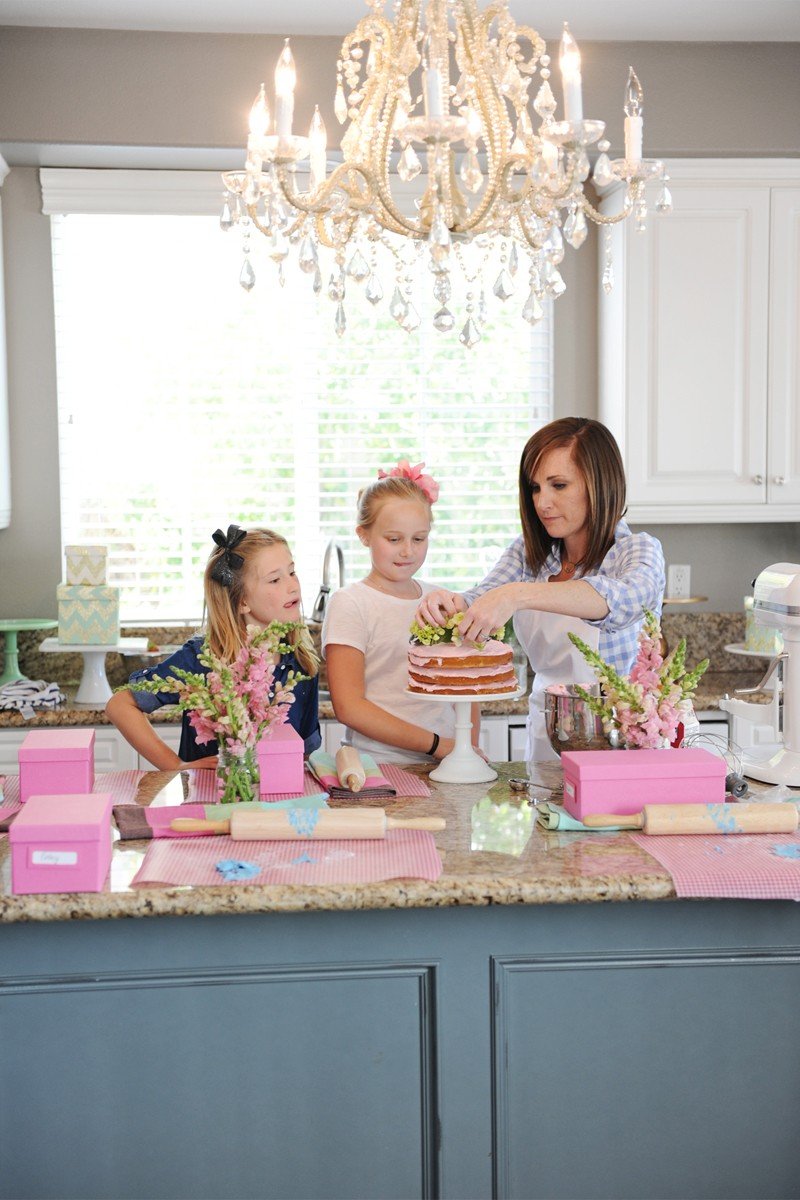 Shana at a french patisserie themed birthday, teaching girls to bake
photos via Pink Peppermint Prints
Shana, I just love your story and am so impressed and inspired with the beautiful business you have created. I know you will continue to do amazing things.
Shana's website: Society Sweets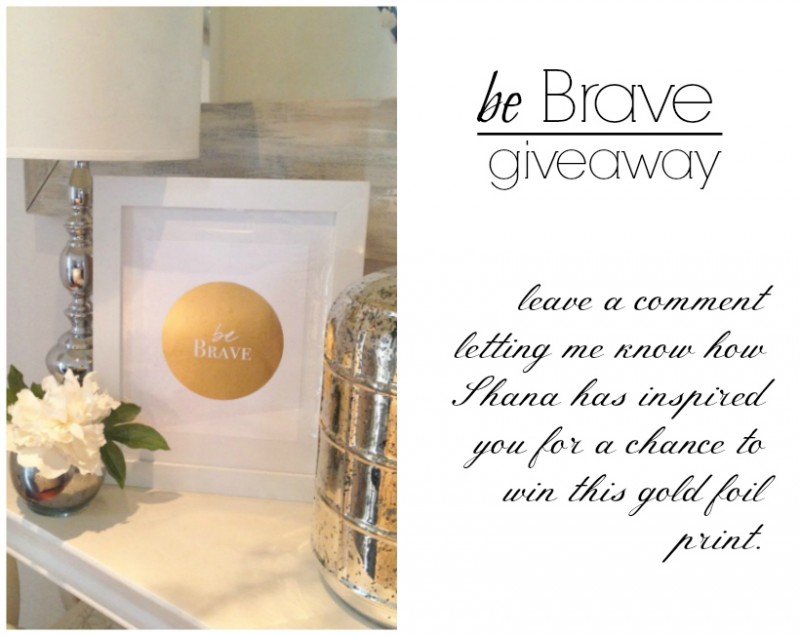 Do you know any brave women who should tell their story? If so, shoot me an email with "be brave" in the subject line. And to kick off this series Shana is giving one lucky reader this beautiful "Be Brave" gold foil print. Just leave a comment sharing how Shana has inspired you. A winner will be announced next Friday. This beautiful print is from Lindsay over at Always Lou!
And if you're interested in submitting your space for the Just Four Things makeover, make sure you do so by tomorrow!!!