I've been looking forward to this week for months now. It's the week of The Bloom Workshop here in San Clemente, California and I love nothing more than being around women bosses who are doing creative and amazing things in their field. It inspires me to take a look at my own blog and business and see where I can better myself and my talents. My hat is off to Michaela and Ashley who have an extraordinary eye for detail and a passion for encouraging other women to succeed. I will do a full wrap up of the event soon and share what I learn.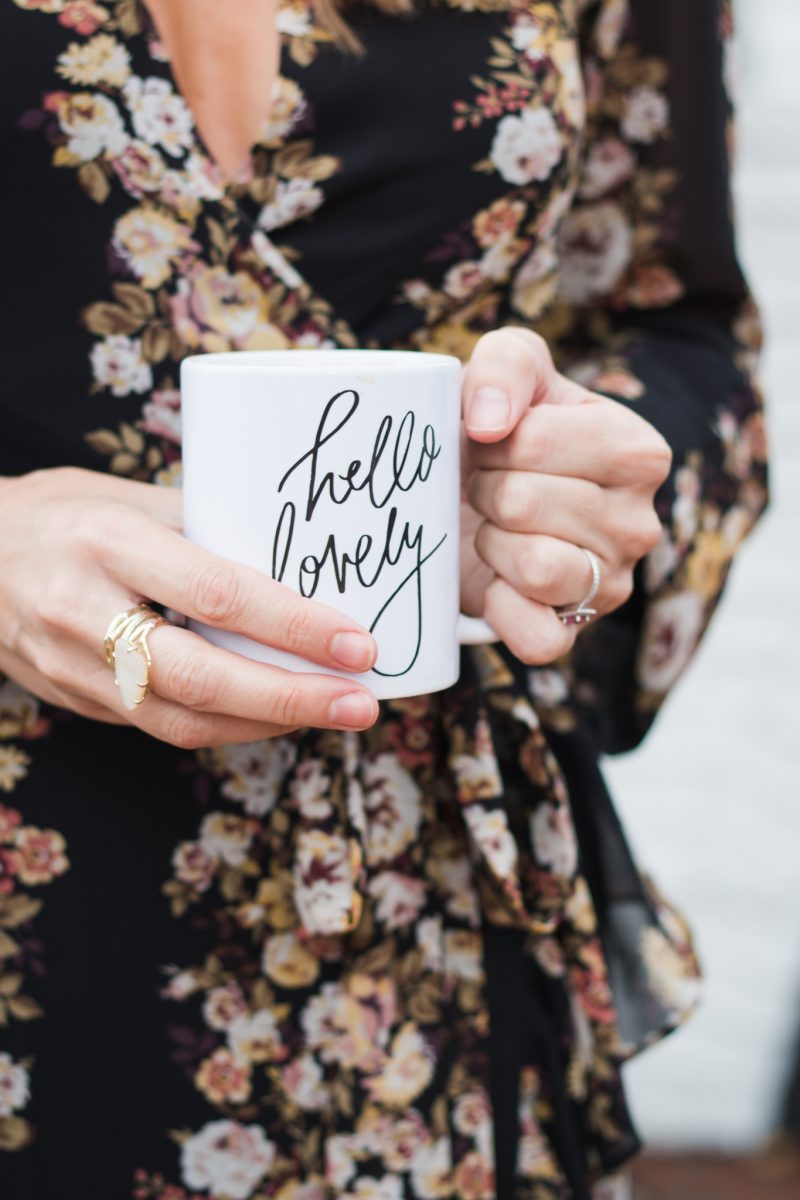 Hello, LOVELY
Isn't this mug darling? It is from Paris Chic Boutique and I love it's simplicity. Not a bad way to start out the morning. Hot coffee and inspiring women. I also am really loving this wrap dress for Fall. I have never in my life liked how wrap dresses looked on me until this one. It's very flattering and the colors are so pretty for this time of year.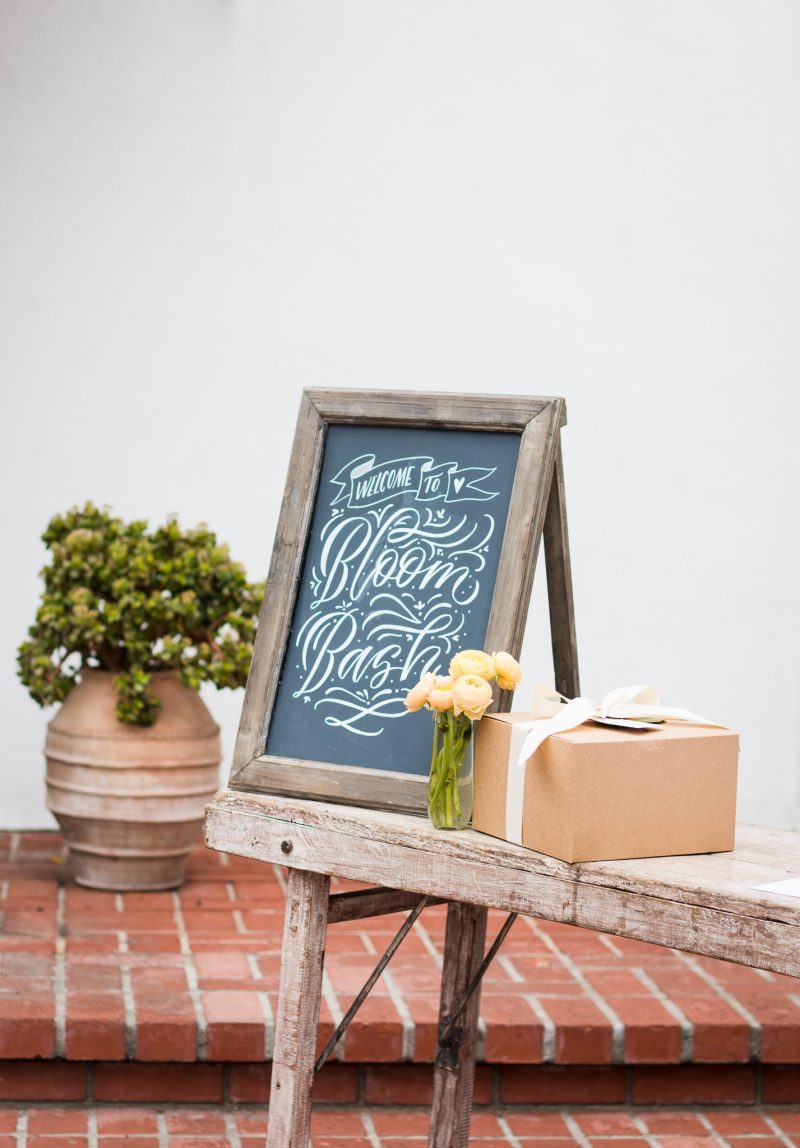 While our weather wasn't ideal, the day ended with sunshine and a magic sunset. Great way to kick off Bloom Bash! More on this cute box of goodies in an upcoming post!
FALL FLORALS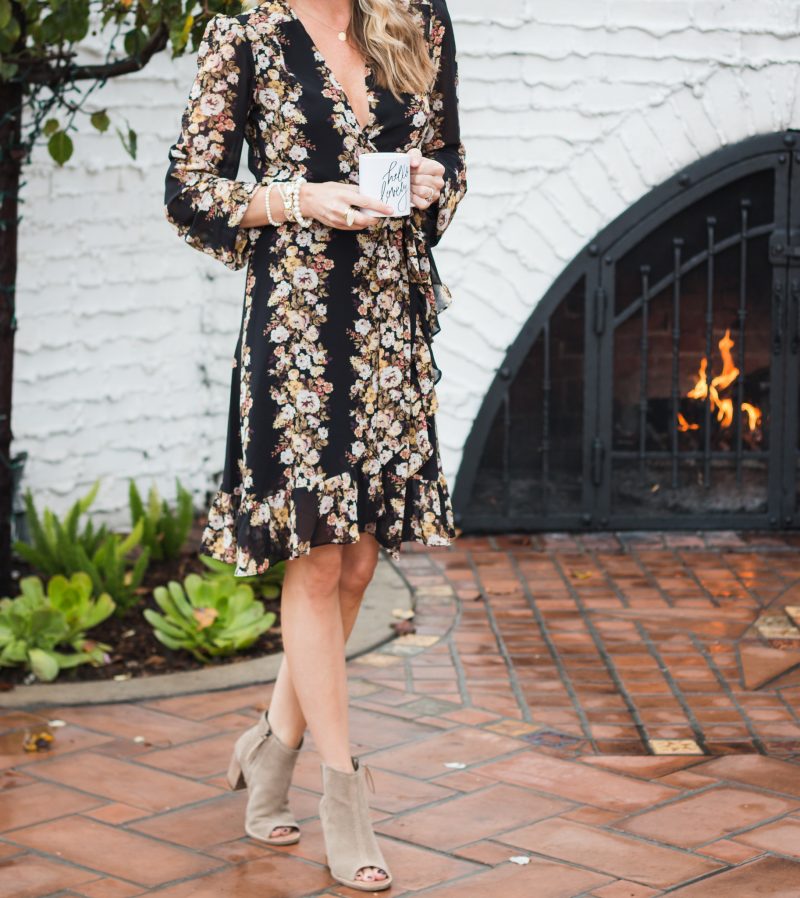 dress | booties | necklace | ring | mug 
I paired this dress with my favorite booties and a stack of bracelets. I also wore my favorite ring (on sale) and carried this handbag.  The dress I am wearing with the ruffle can be found here and here. A shorter, less expensive version, can be found here.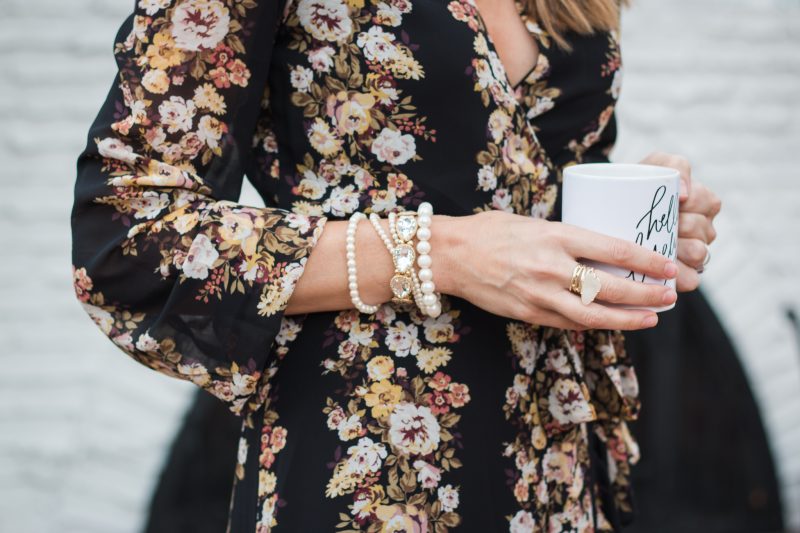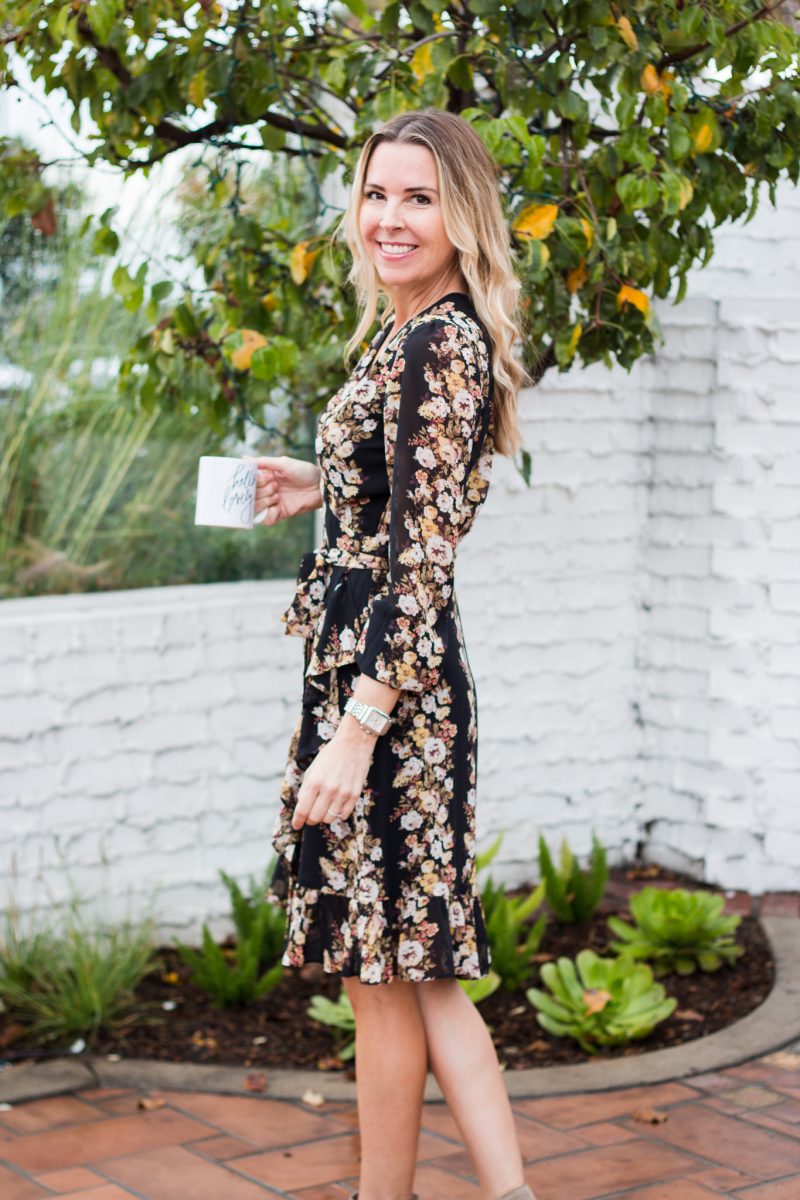 Shop This Look

I am really excited for today's styled shoot. I'll be sure to share any tips I gather as well as the photos I snap. Thank you to Michaela and Ashley for such a great start to the week.
On an unrelated note, I want to personally thank some of my kind readers who have reached out or commented for the first time. It means the world to me and I appreciate your taking the time to do so. Have a great day, my friends.