I've already had a couple of friends tell me they have their holiday cards ready. That stopped me in my tracks because I hadn't even thought about mine yet. If you have been reading A Thoughtful Place for a while, you know that I am a Minted girl. I think what appeals to me most is that the designs are clean, beautiful and so chic. Each and every one. While Minted makes it quite easy to find a gorgeous card, many people struggle with the family photo part. I had a sweet reader write in and ask about putting together outfits for family photos so I thought I would share a few of my tips. And happy to share some of the Minted designs that caught my eye for this holiday season. And they are on sale right now.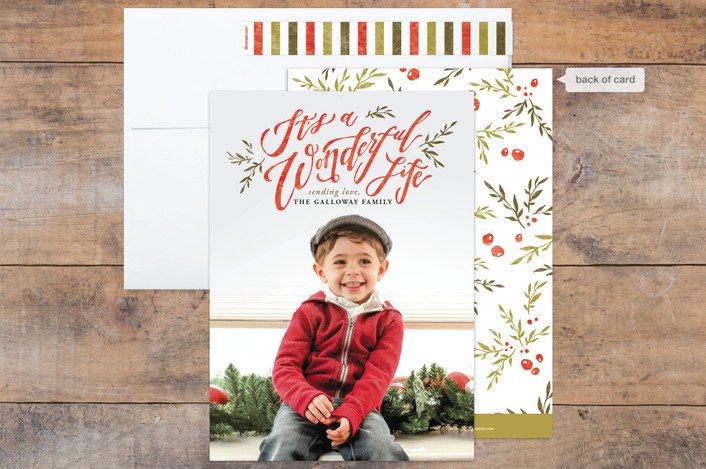 I love how Minted offers darling options for the back of each card as well as lined envelopes. And this year I am going to have them address my envelopes. I have never done that and my friends and sister rave about that option. Have you done that before? I will still write a little hand written note on each one, but the  I will take the addressing each one off of my plate. Excited!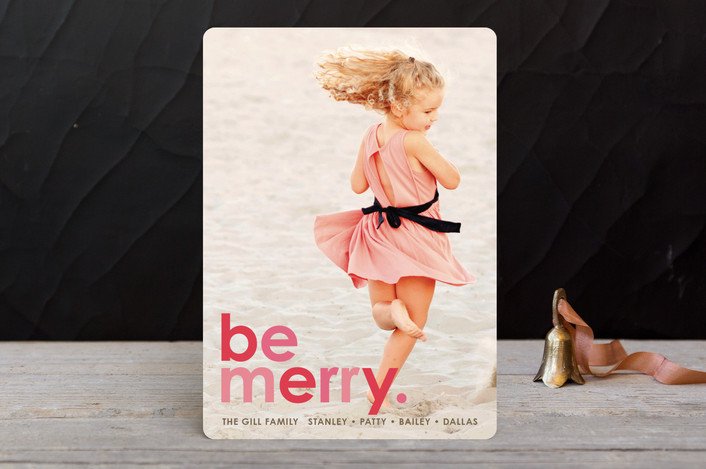 Tip #1: Take the Pressure Off
So now let's start talking about tips for making this whole process less painful. First and foremost, your friends and family just love seeing an updated photo. Don't put so much pressure on yourself. And whether you are taking them or a photographer, take a zillion. All you need is one. And see the one below? It's not perfect of the kids and yet that makes it darling.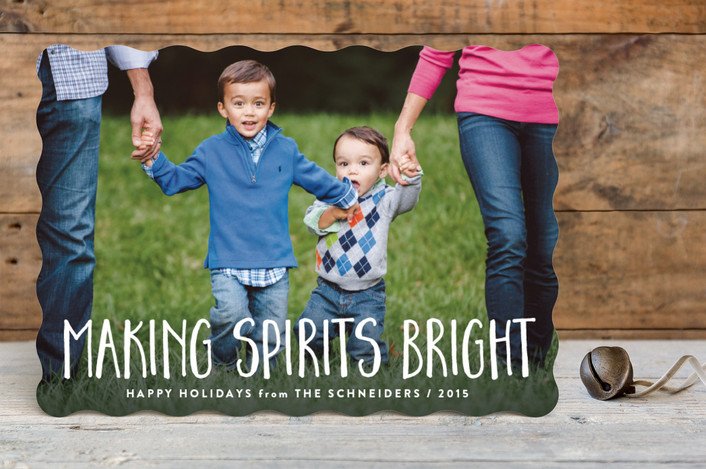 Tip #2:  Choose Your Card First!
This may come as a surprise to many, but I always pick out my card first. Then I think about our photo and an appropriate location. I fall in love with a design on a card and then look at what would work with that card. So below. Such a pretty card. If you imagine that card with a bright green Christmas tree farm background it is entirely different. And that is fine, too. You just have to think about the look you are going for. So for this, they pale background and muted clothing colors create a really soft, timeless look. If you like that, head to a beach or a plain wall or even a barren field. Also, if you choose your card first, you can tell your photographer to take landscape versus portrait. Or whether you need a close up or a far away shot. Makes the shoot soooooo much quicker! And with children that is key. Last year I knew exactly what we needed and I think it took ten minutes.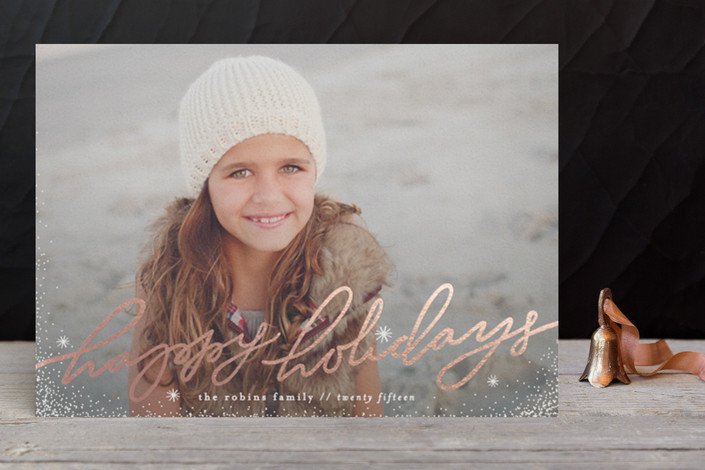 Tip #3: Lay Out Your Outfits
This can be the tough part but it doesn't have to be. Luckily we have moved on from the era where everyone wore khaki pants with white shirts. Guilty as charged. Fairly certain our engagement photos rocked the khaki/white button down twin look. Makes me cringe. I digress. My biggest tip is begin with your own outfit. Let's face it, it seems to be the mom who is most affected by what she is wearing. We want to look and feel good. So whether you are pulling from your closet or shopping, just choose something you love. And because you chose your card first (hopefully) you may have a good idea of what colors you want to go with. I always focus on two main colors. In the card below we went with hot pink and navy. Lay everything out on your bed or the floor. You'll see what you need and what doesn't work.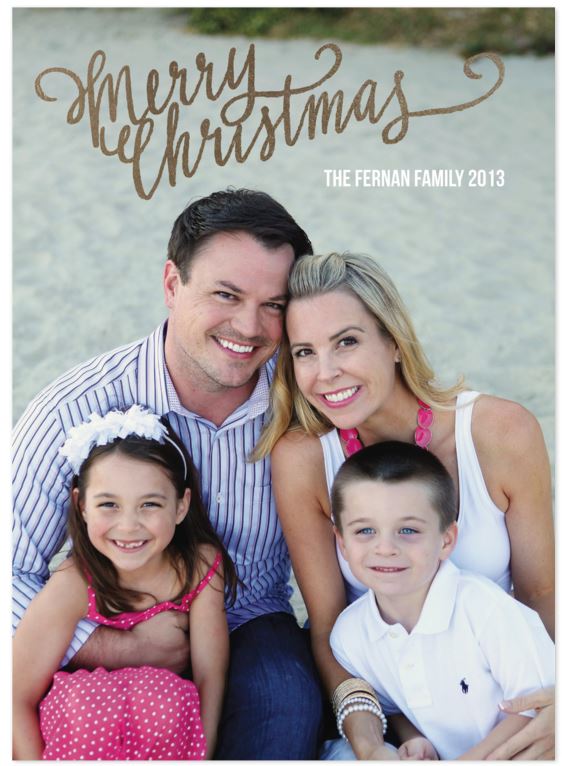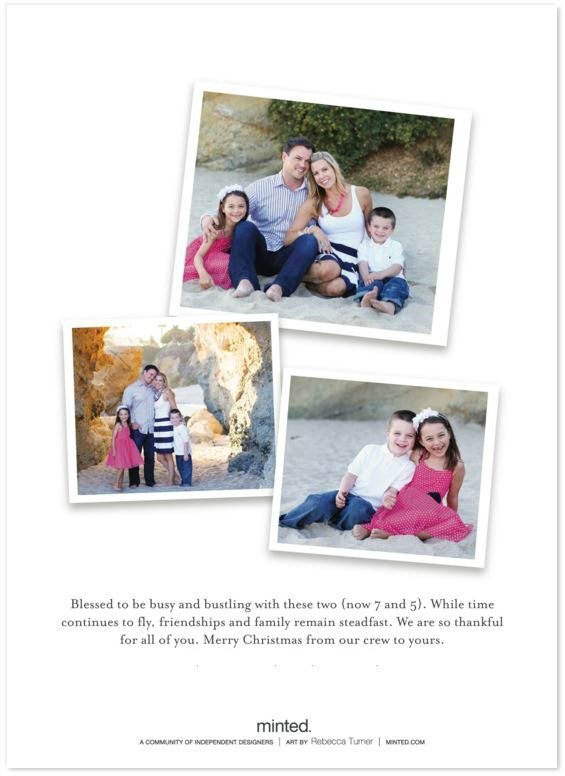 So for this card (two years ago) I shopped my closet for the striped skirt. Happened to find that cute hot pink dress with a navy flower for my daughter (with subtle polka dots) and then shopped my husband's closet for a striped shirt to coordinate. It's great to mix prints. Just remember it is like picking out pillows for your sofa. You want a large, medium and small scale print for it to work. Above we have my wide striped skirt, my husbands medium striped shirt and my daughter's small polka dot pattern.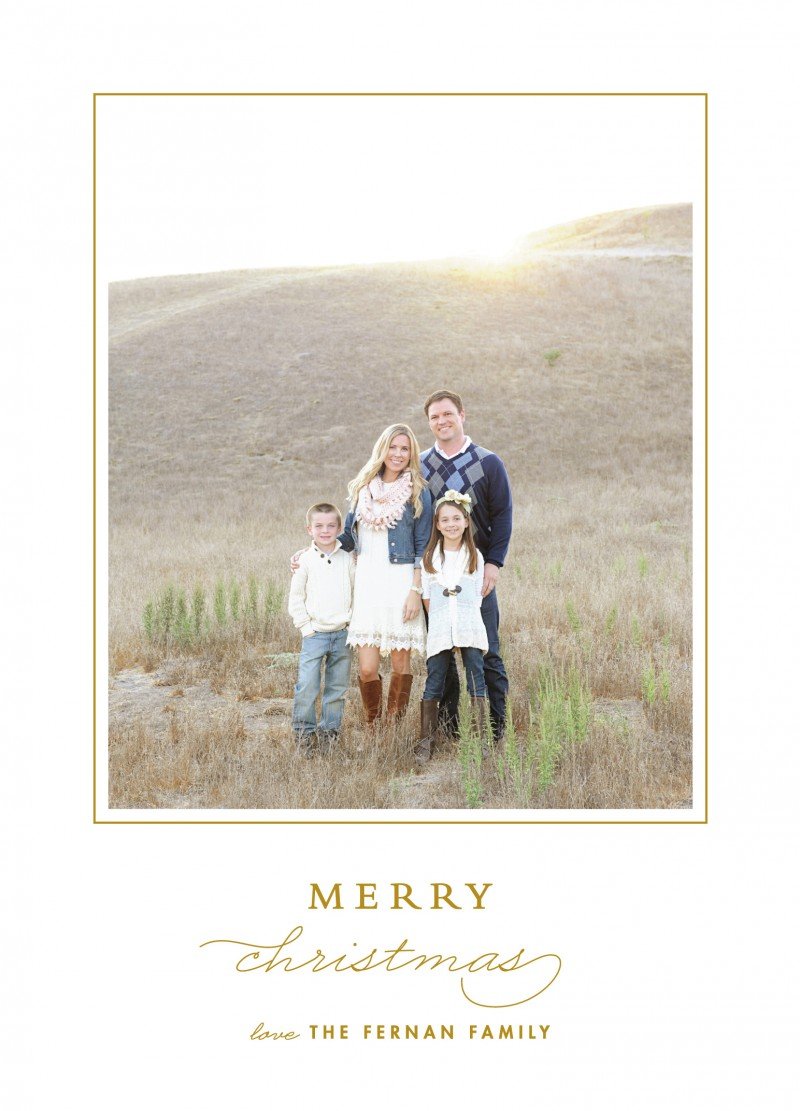 Tip #4:  Accessories are Your Best Friend
It's hard to tell above, but my daughter's sweater had a pale pink stripe in it so I threw on a pale pink scarf. And in the card above that, I chose a hot pink necklace to tie in her dress. It's an easy and inexpensive way to tie your outfits together.
Tip #5: Shop in One Spot
If you are not pulling outfits from your closet, then consider shopping in one spot if you struggle putting patterns and colors together. More often than not, the stores put out a color scheme and that makes it so much easier. You'll find that even the boy and girl clothes coordinate (looks better in the store) and that makes all the difference. Here is an example of ideas pulled from one store: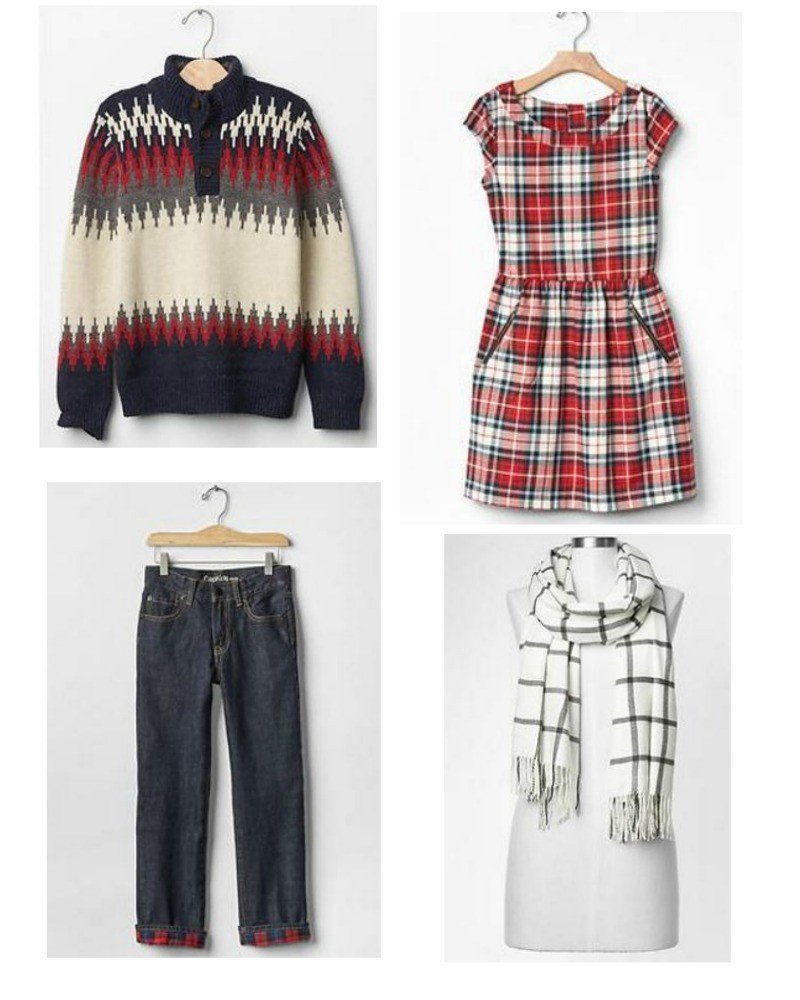 sweater | dress  | jeans | scarf
With mom in a cute sweater dress and dad in a gingham button down you would be good to go! So just keep in mind that shopping in one spot can help.
Tip #6: Keep a Sense of Humor
The camera doesn't lie. Keep a sense of humor and have fun while taking photos. Sometimes the best shots are the ones taken with a tripod right after you think the shoot is over. . . when everyone relaxes and takes a breath. And make sure everyone has a full tummy. #aintnobodygottimeforcranky. It's true. And M & M bribes never hurt anyone.
You can see the darling selection of Minted cards as well as the options they offer for coordinating backs and envelopes all right here.
*proud to partner with Minted and can't wait to send out our card this year. Favorite time of year! Affiliate links used.