Excited to share today's post as it's been quite some time since I've found a little black dress that I really love. There are a million out there but I am always trying to find something unique. I think I found it! This little dress is sophisticated while still being sexy and fun. It's under $100 and extremely comfortable to wear.
UNIQUE LBD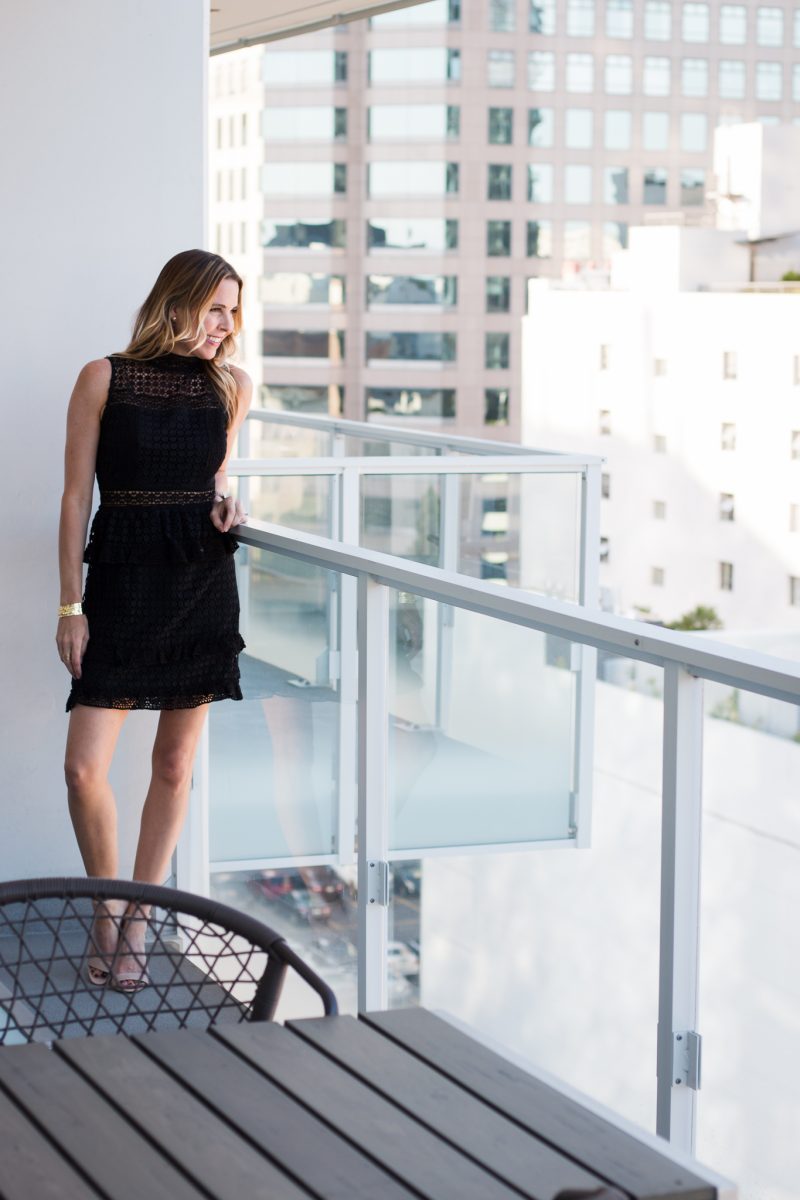 The lace detail and pretty cutouts give this dress something special. I love the subtle ruffles and the cut. The gold bracelets are a simple way to accessorize without overwhelming the overall look.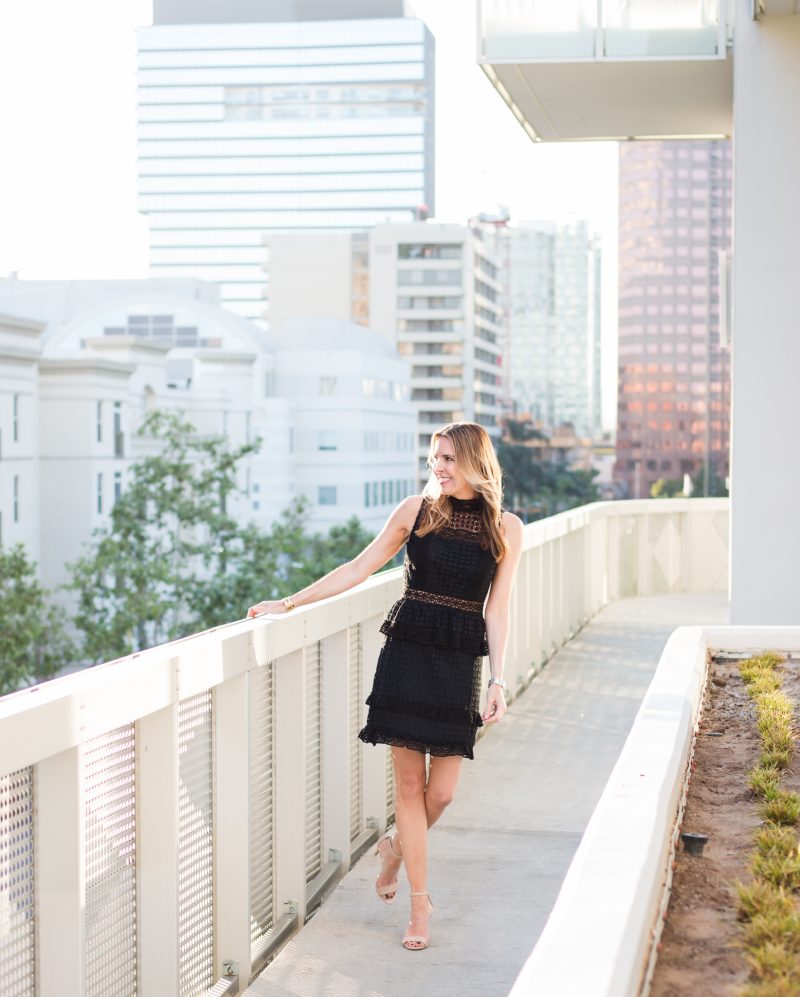 dress | heels | bracelets | lip pencil
In warmer months I like to keep the LBD looking a little lighter with nude heels. In winter I would pair it with a great pair of black heels.
THE BACK!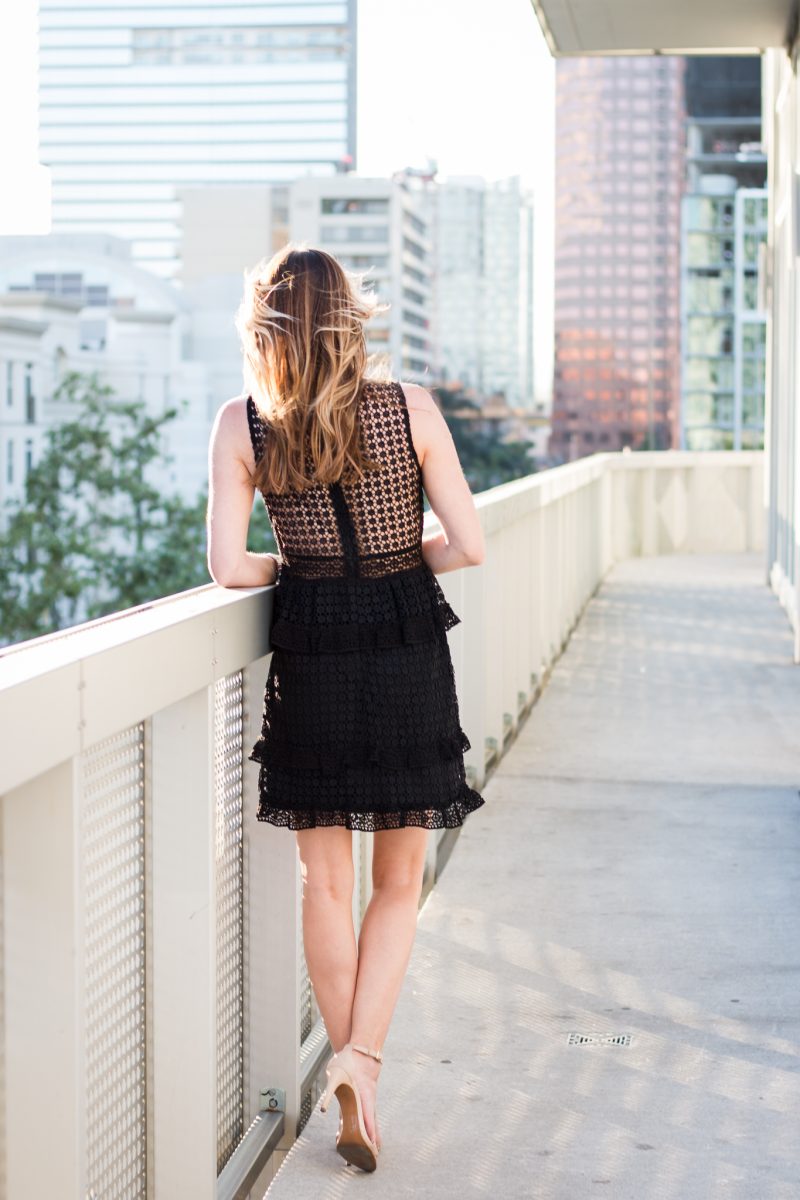 The back! Can we talk about the back of this dress. I LOVE it. So pretty and unexpected. I prefer to go without a bra with this dress but if you are especially blessed and that is not an option I would consider a pretty black bra and allowing it to show in the back. This one would be perfect because the t shape would be hidden by the zipper on the dress. If you like something a little bit more conservative, this one is absolutely beautiful. Love the scallops. This dress has received rave reviews and has a very classic look.
Little Black Dresses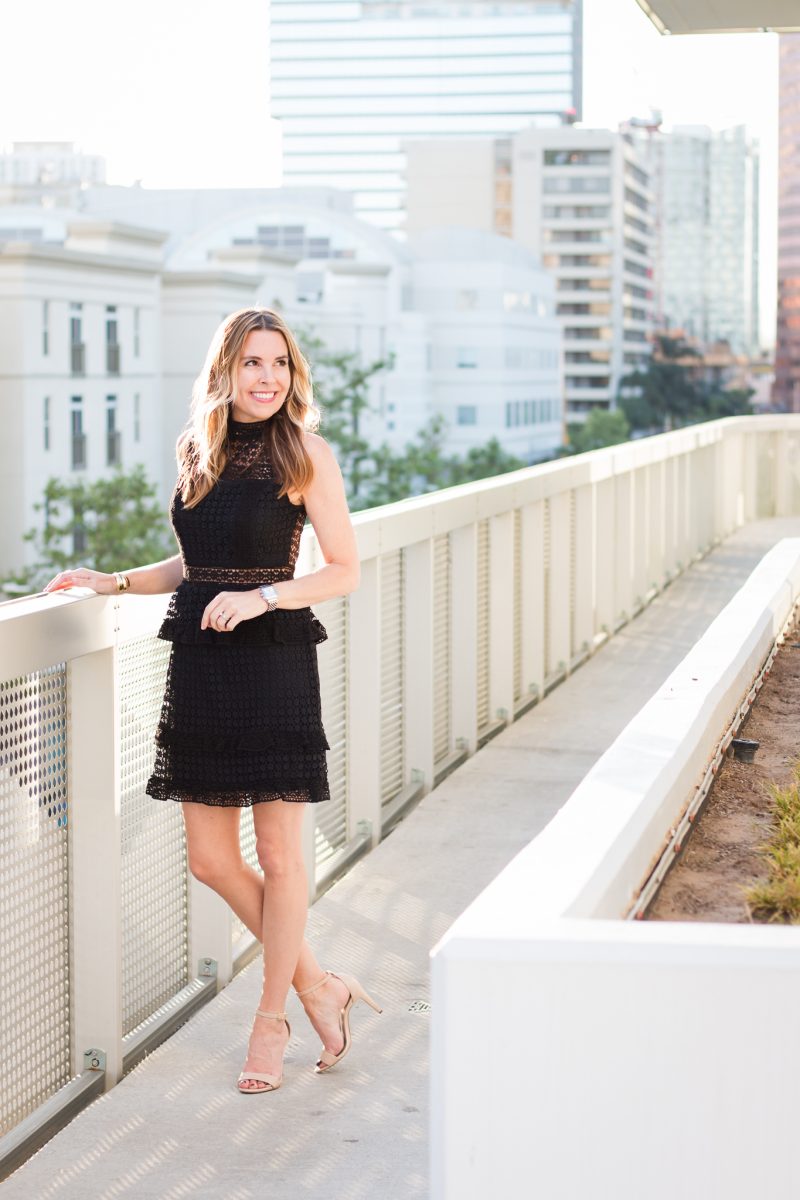 Hope this helps if you are on the hunt for a little black dress with a lot of personality. I just love how unique and fun this dress is.
Now excuse me as I pull myself together. My daughter left for Science camp today and I can not believe she is old enough for that. My heart hurts but I am also so excited for the lasting memories she is about to create. I remember going away to camp like it was yesterday and I had the time of my life. Praying it's the same for her. Now to keep myself very busy!!!!
*affiliate links used