It's been some time since I've sat down to chat with all of you. I am not quite sure how to repay you or thank you for all of the love you have showered upon my family. Each and every response to this post was read, re-read, and held in my heart. I am not exaggerating. My husband read every single comment as well. What my family has gone through in the last two weeks is still beyond my grasp. But I can say that I have fallen even more in love with this community we have built here. There really aren't words that can express how much I appreciate and feel your support. Today I want to share a bit of what we have been up to. While I am not ready to go into great detail, I have missed this space and am so happy to share our Monday Morning Wrap-up.
MY LOVE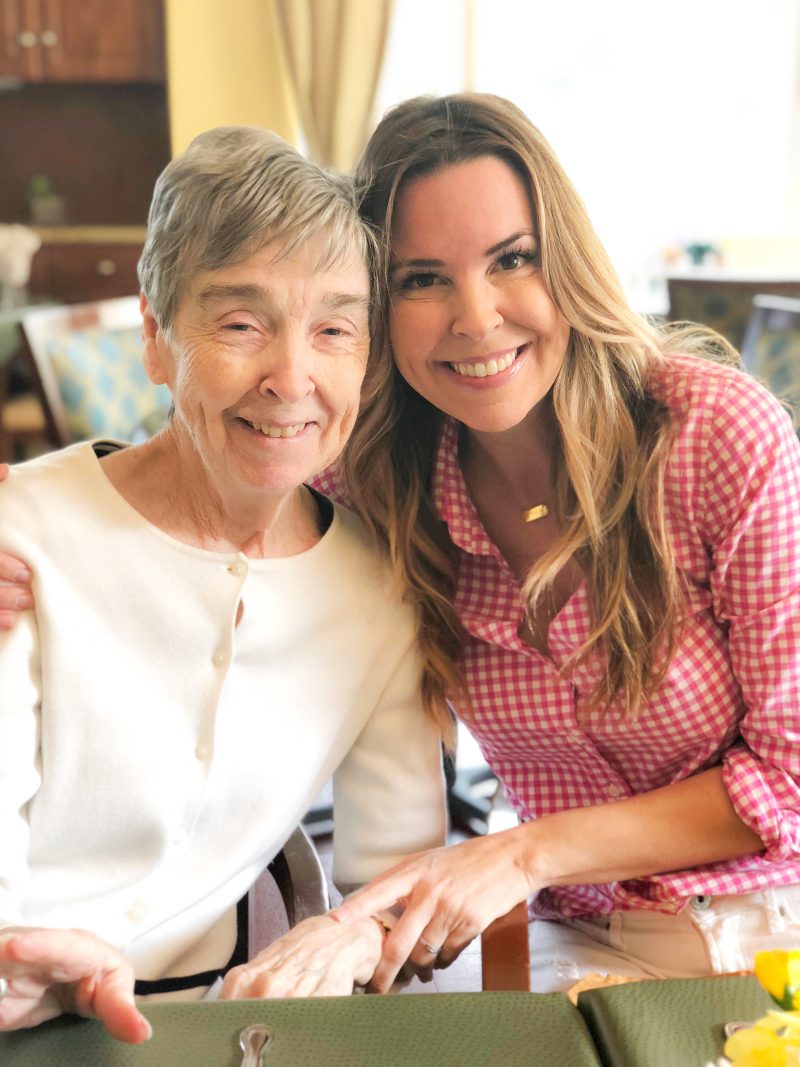 This beautiful woman is everything I could hope to be as a mom. Alzheimer's is a horrendous disease. There is no way around that. Our journey is still in progress and without my dad we are learning to navigate the ship. I promise to share more about how this is all unfolding. I think it's so important to share more about Alzheimer's and how it affects families across the world.
If this disease touches your family, you know all to well that the grieving process begins once the diagnosis is given. What we have been going through lately reminds me so much of this song.
FOR PAPA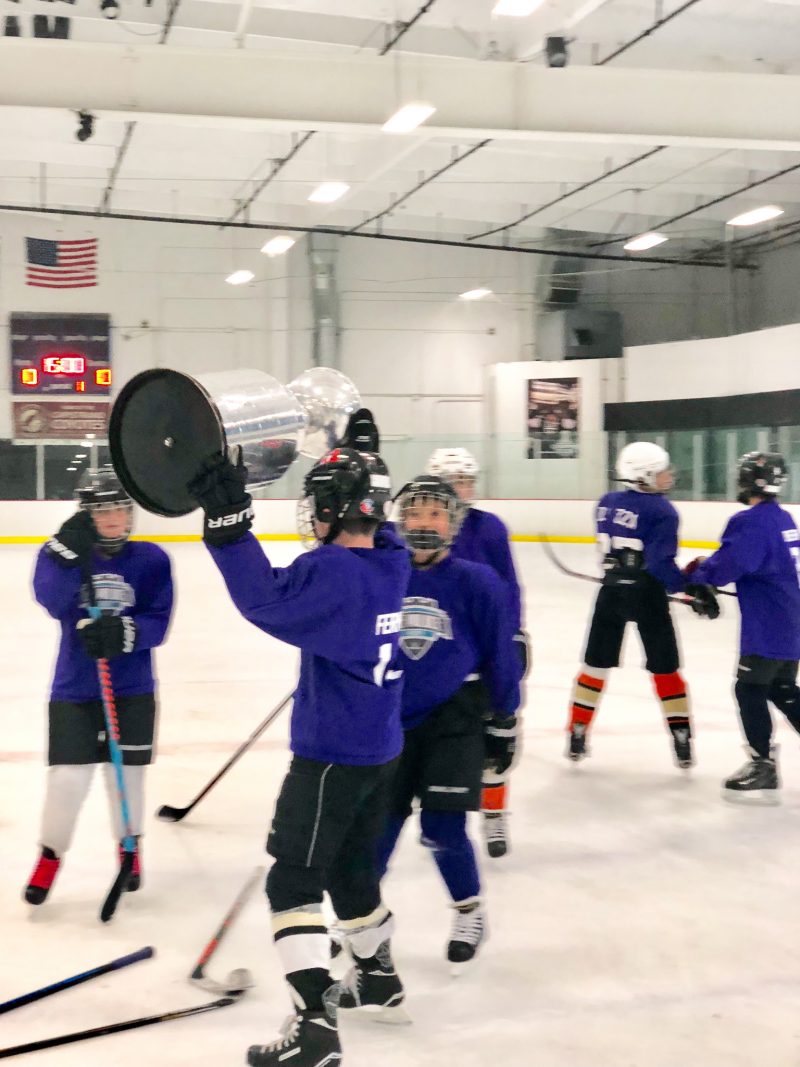 Shortly after my dad passed away, this sweet boy was able to hoist the cup. Papa always wished he could watch more of his games and now he has a front row seat.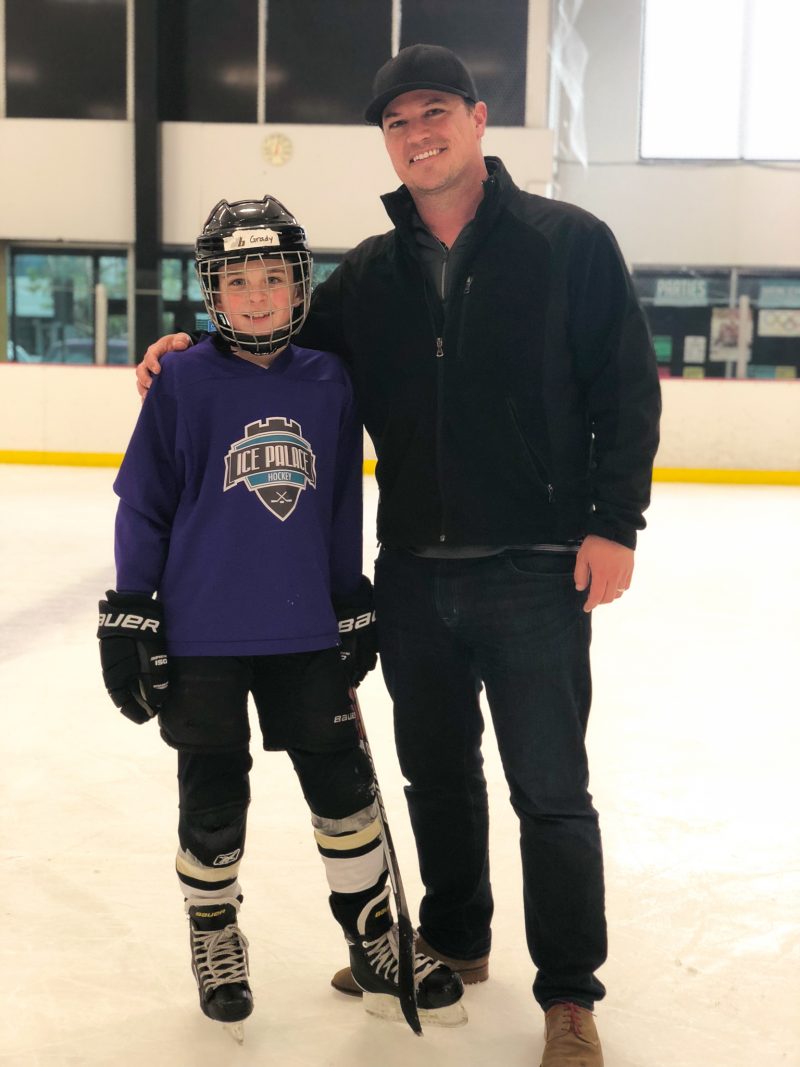 Not sure where my little boy went! But watching this young man follow his passion gives us all such joy. And a shout out to my husband who has been my rock. My safety net.
DANA POINT HARBOR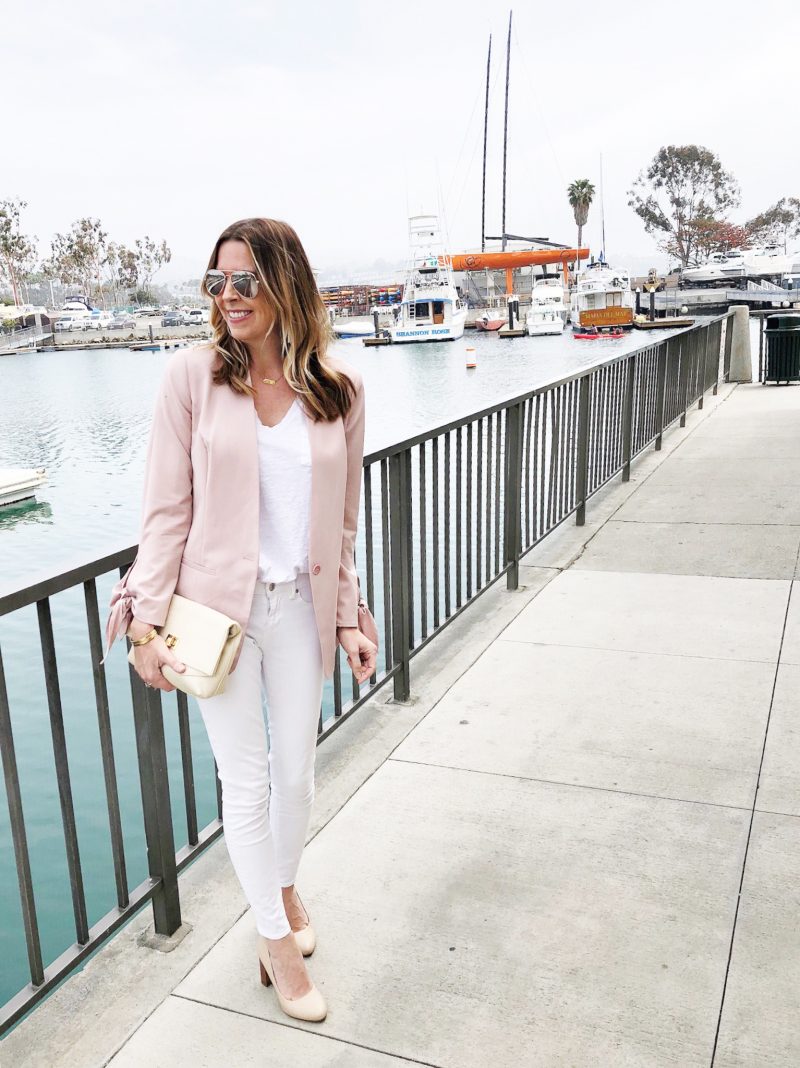 pants | blazer | t-shirt | handbag | heels | necklace
Getting out of pajamas and sweats felt pretty good. But let's keep it real, I was back in my sweats the second we got home!
TRADITION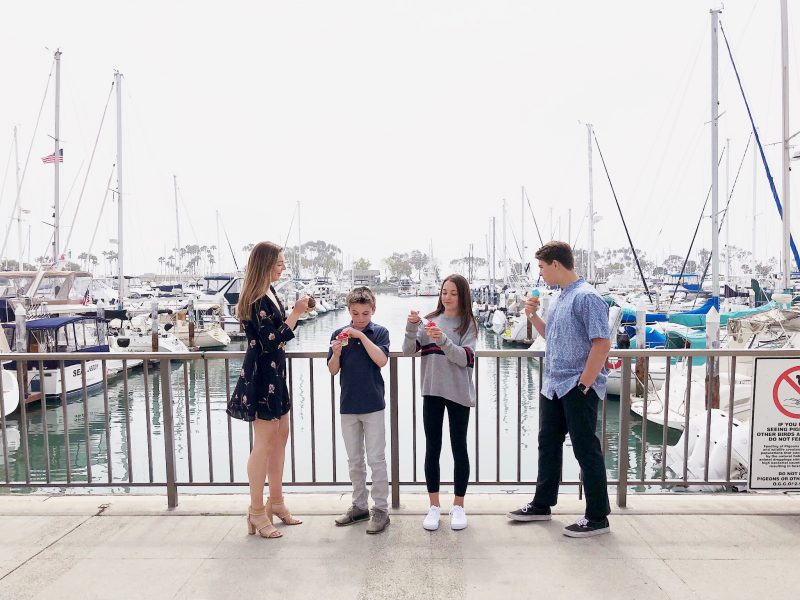 This past weekend, we gathered our two families so the cousins could see one another and enjoy family time. While this Easter was certainly different from any other in my last 42 years, it was beautiful in its own way. And what could be better than ice cream by the boats. Growing up, my dad always took us to the Scoop Deck in Dana point. He then continued the tradition taking the grand children. It only seemed fitting to order ice cream at the very same spot to honor Papa.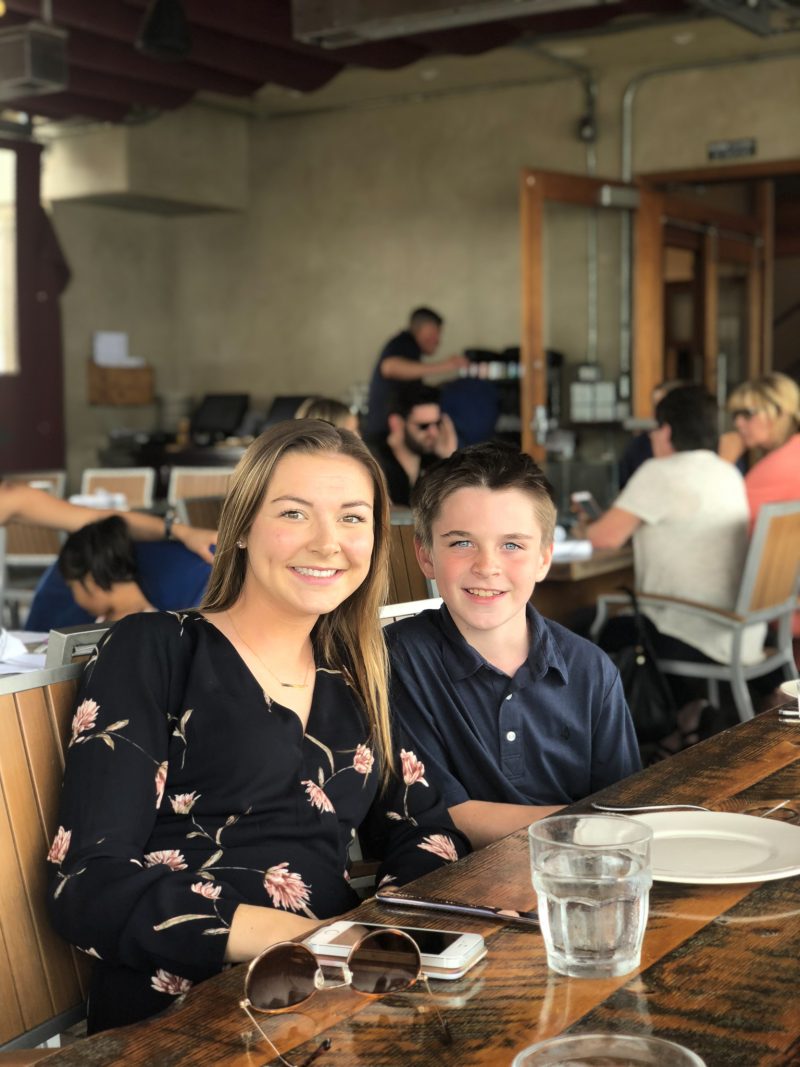 This sweet girl was in town for the weekend and it was so good for all of us. My niece is always a breath of fresh air and my two have worshipped her since they were born. We hit up Waterman's for a very special lunch. If you are local, the food is fantastic.
EASTER SUNDAY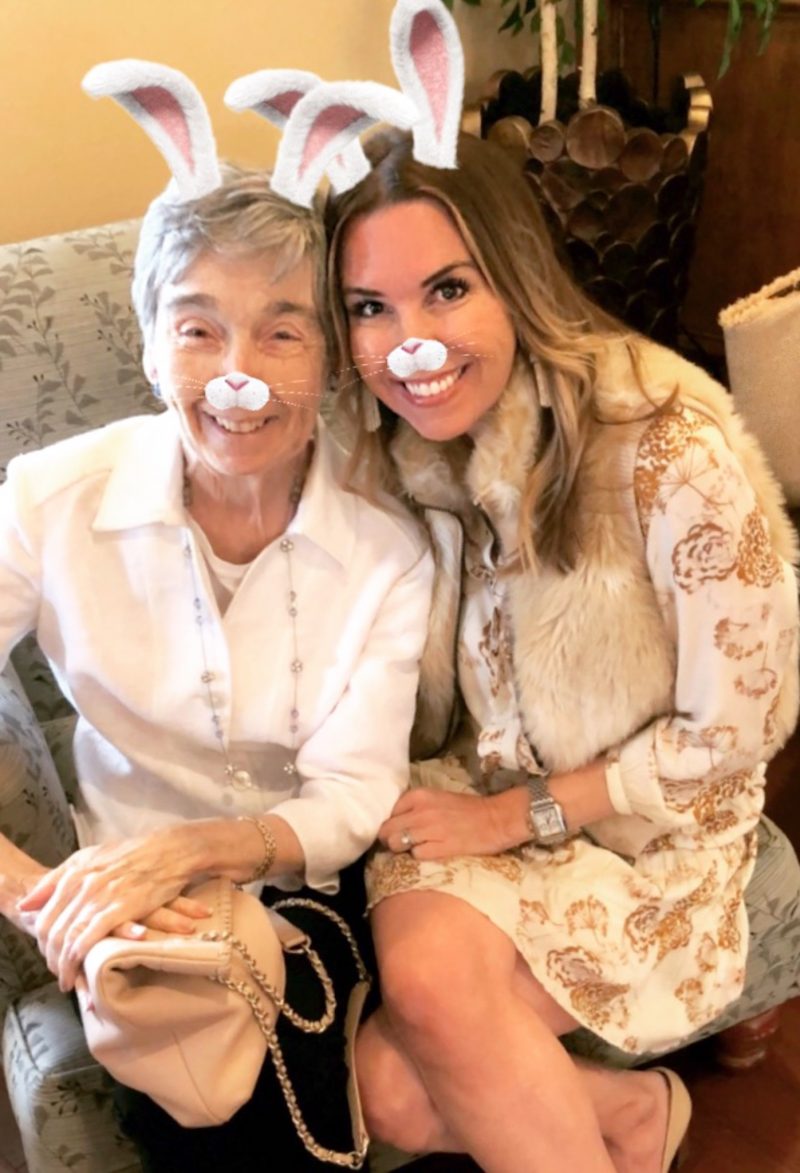 After church, we spent time with mama. Nothing makes her laugh more than seeing these crazy filters. And if you know my mom, seeing her laugh and smile is what we live for.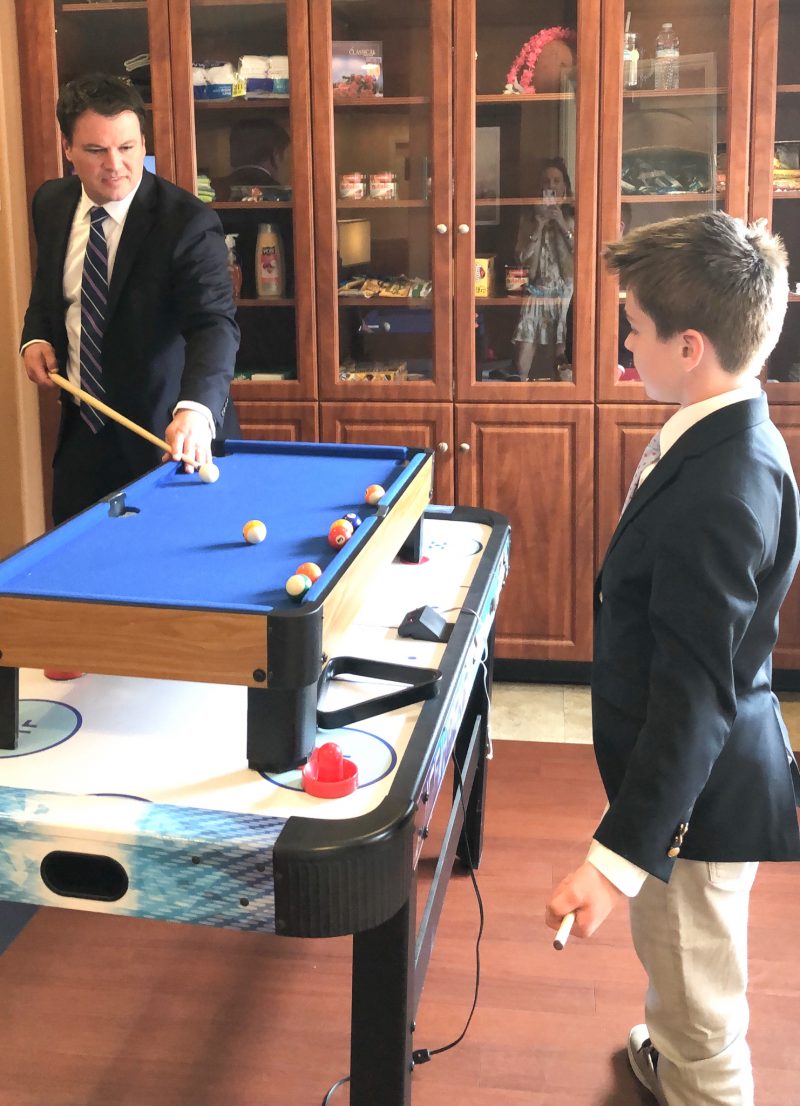 The boys enjoyed a game of mini pool. I just love how these boys look all dressed up. While I know my mom loves me, these boys rank pretty high up there with her! She adores them both.
JUST IN TIME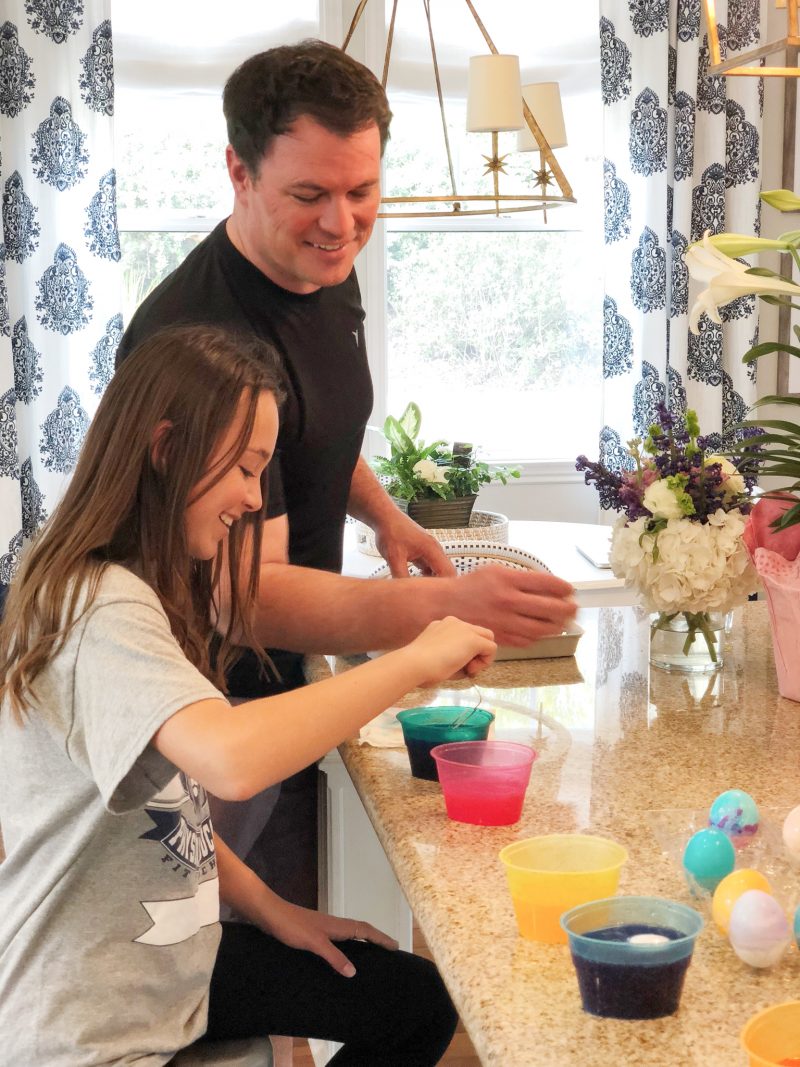 Better late than never, right?! At 4:00 PM on Easter Sunday we finally got around to dying eggs. It was the perfect activity to keep us busy while dinner was cooking. Sweat pants, together time and a yummy dinner. That was all we needed.
A NEW EASTER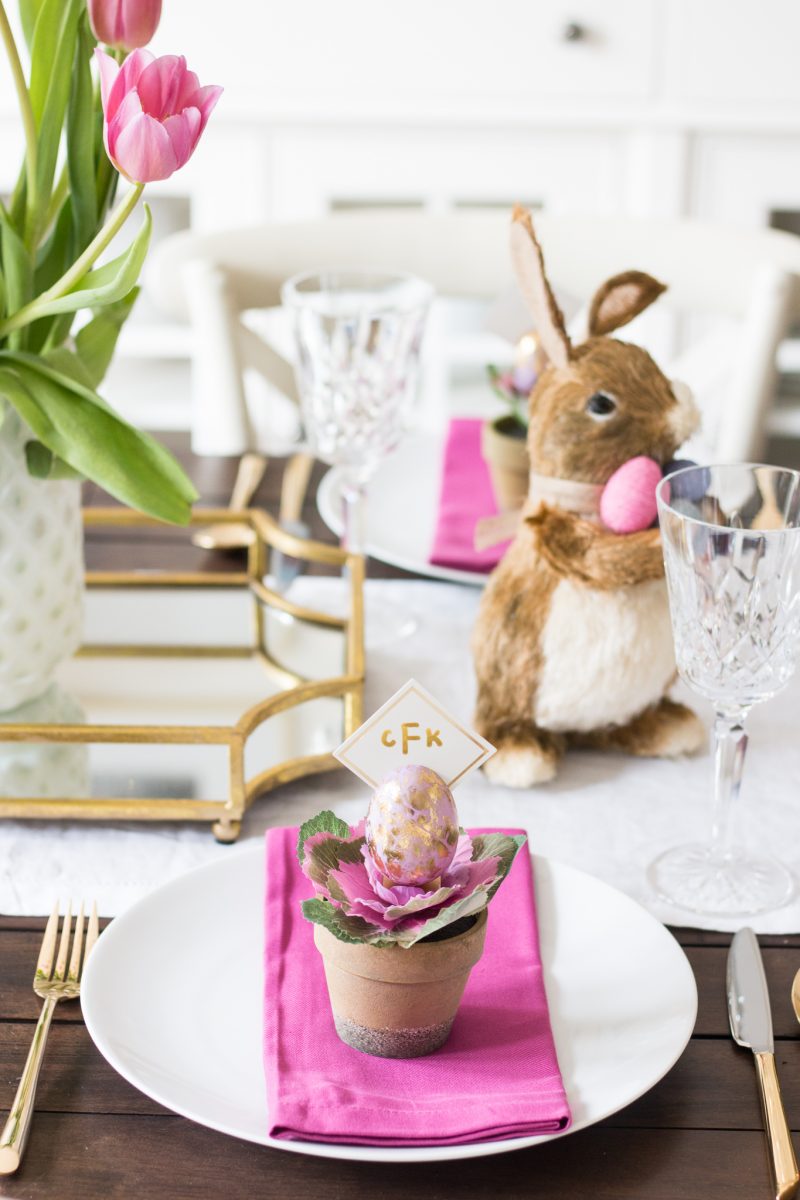 It was just the four of us, but I set the table using much of what I used last year when our entire family was together. We were grateful for a quiet and relaxed evening. My husband made a prime rib and I made our favorite potatoes (they are seriously so good). Not the usual chaos we are used to but if it's one thing we are learning in life is how to adapt. That's where the learning, appreciation and growth happen.
SPRING BREAK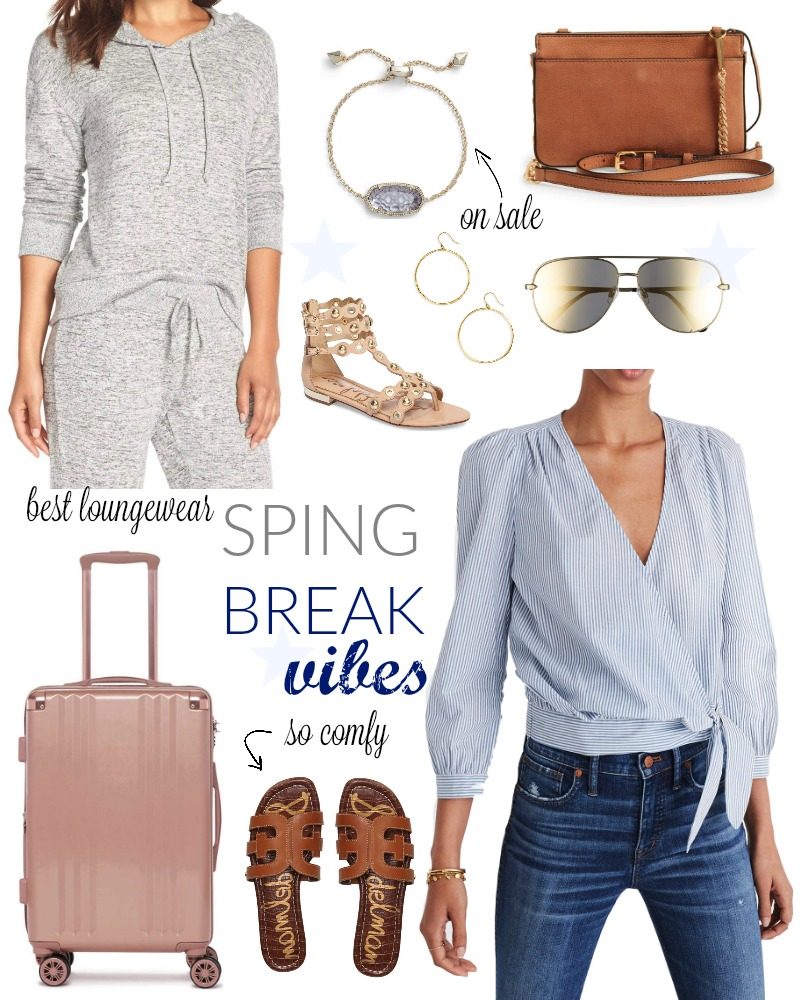 jammies | bracelet | crossbody | earrings | sandals | sunnies | suitcase | slides | top | jeans
Spring break is upon us. It actually comes at such a great time. Throwing the school routine out the window and ditching the long hours of homework for my daughter are a welcome change. These are all tried and true favorites of mine. Especially that suitcase. I just may have to pack it and get the heck out-of-town. Anyone else needing a break from the norm?!
Thank you for being patient with me and for all of your understanding. It has meant the world to me. I am so grateful to each and every one of you. I hope you have a wonderful week. I'll check back in soon. xo