Good morning! Monday sure came quickly. I am so very grateful for the Spring weather we experienced the past few days. There is no question the sunny skies and mild temps were good for the soul. It was much-needed. Here's a bit of what we have been doing with our Monday Morning Wrap-Up.
McGEE & CO.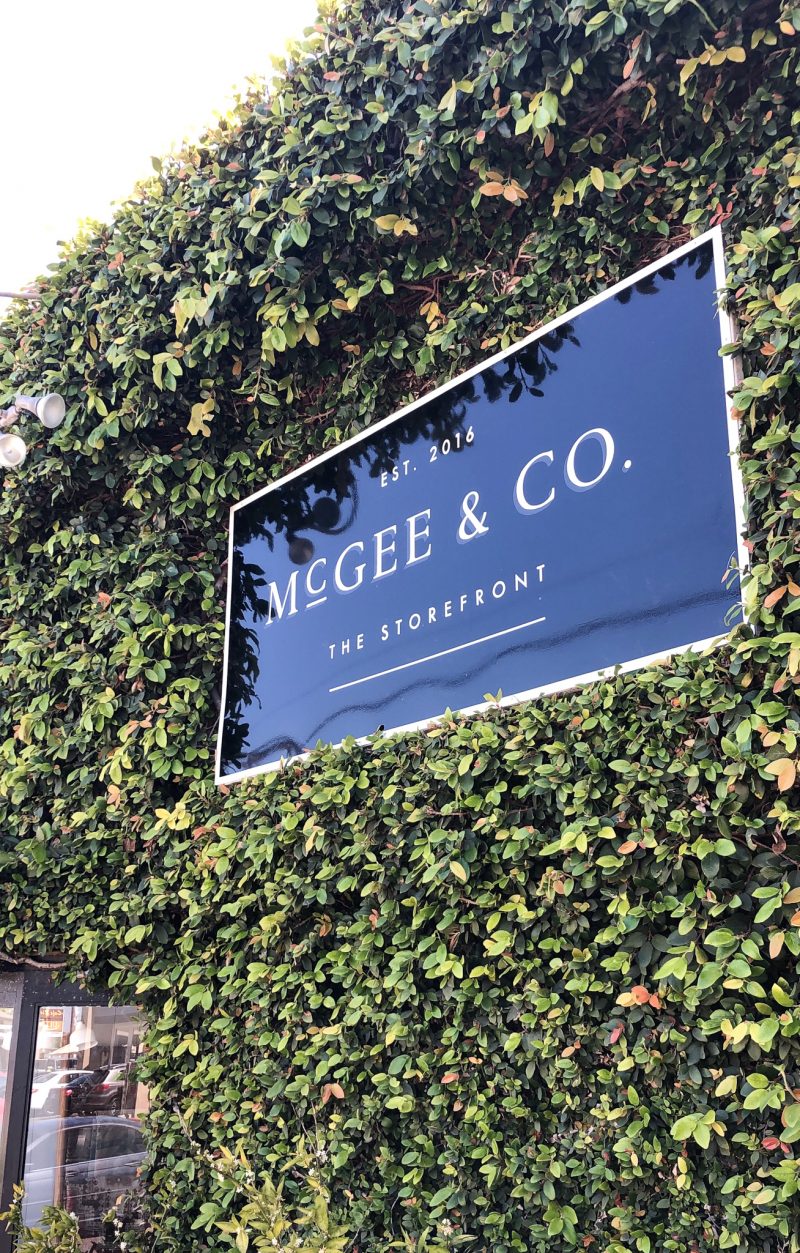 I can't wait to show you more of McGee & Co. If you didn't know, Shea and Syd opened a beautiful store in Costa Mesa, California. I could have spent hours in there. We recently made over our family room with many items from their store. My morning at McGee & Co. hits the blog this week.
SWEET TREAT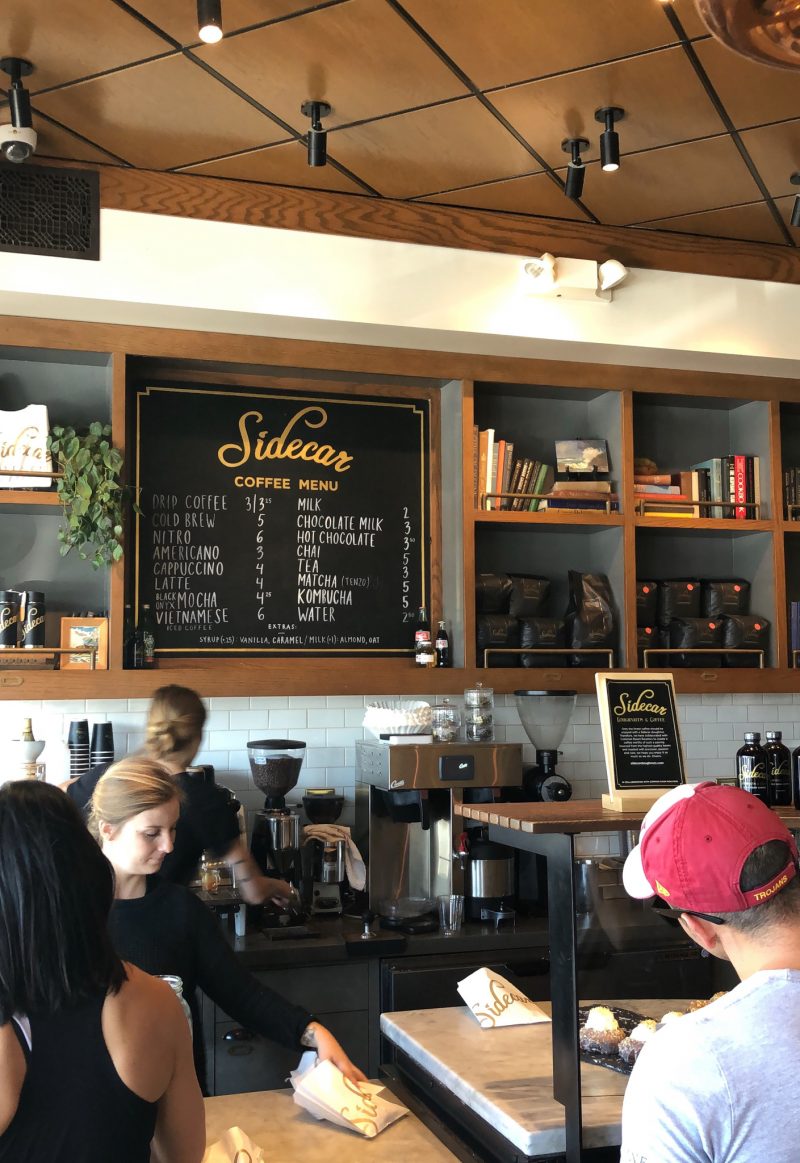 The nice thing is that the store is directly across from Sidecar Doughnuts & Coffee. Such a treat. They are known for the freshest doughnuts in all the land and boast flavors such as Maple Bacon, Choc a Lot, Butter & Salt, and Huckleberry. More like a cake, each one is rich and delicious.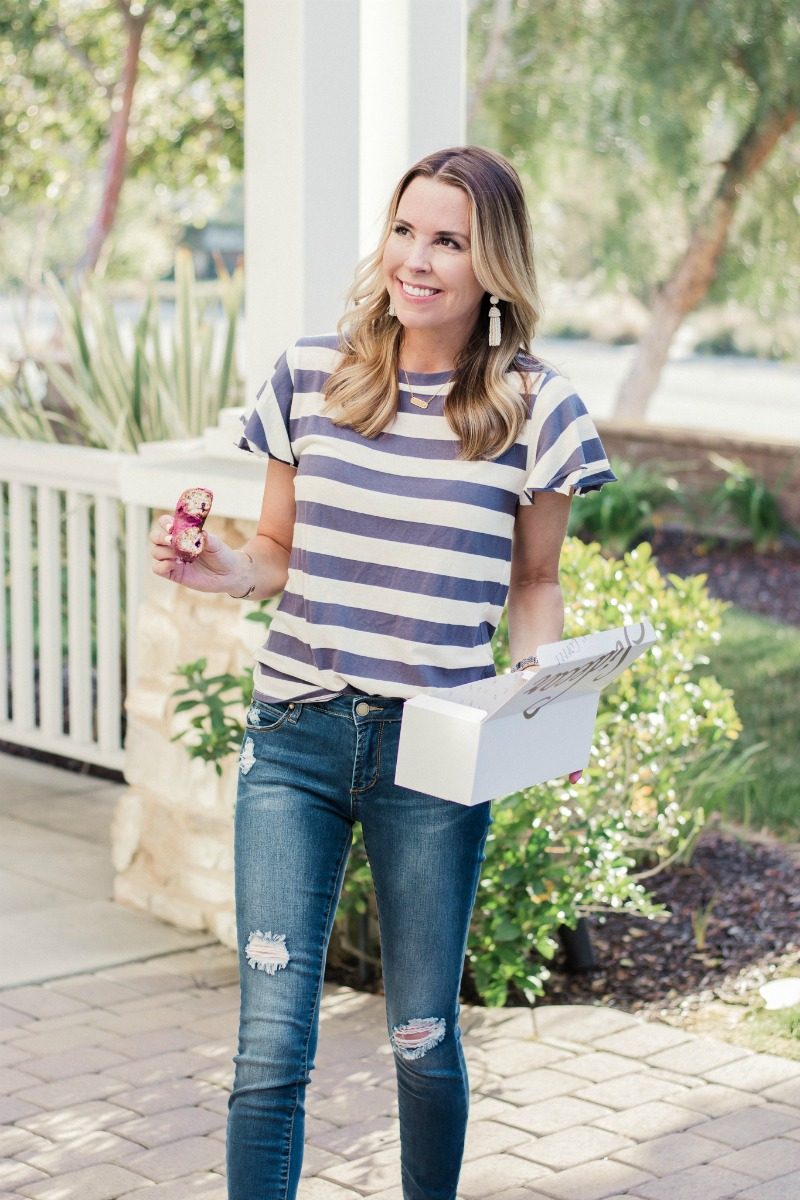 jeans | top | earrings | necklace
I did surprise the kids and brought home some of the best flavors. No better way to spend an evening! LOL. Staying in and eating doughnuts. Party animals over here!
PANTRY PROGRESS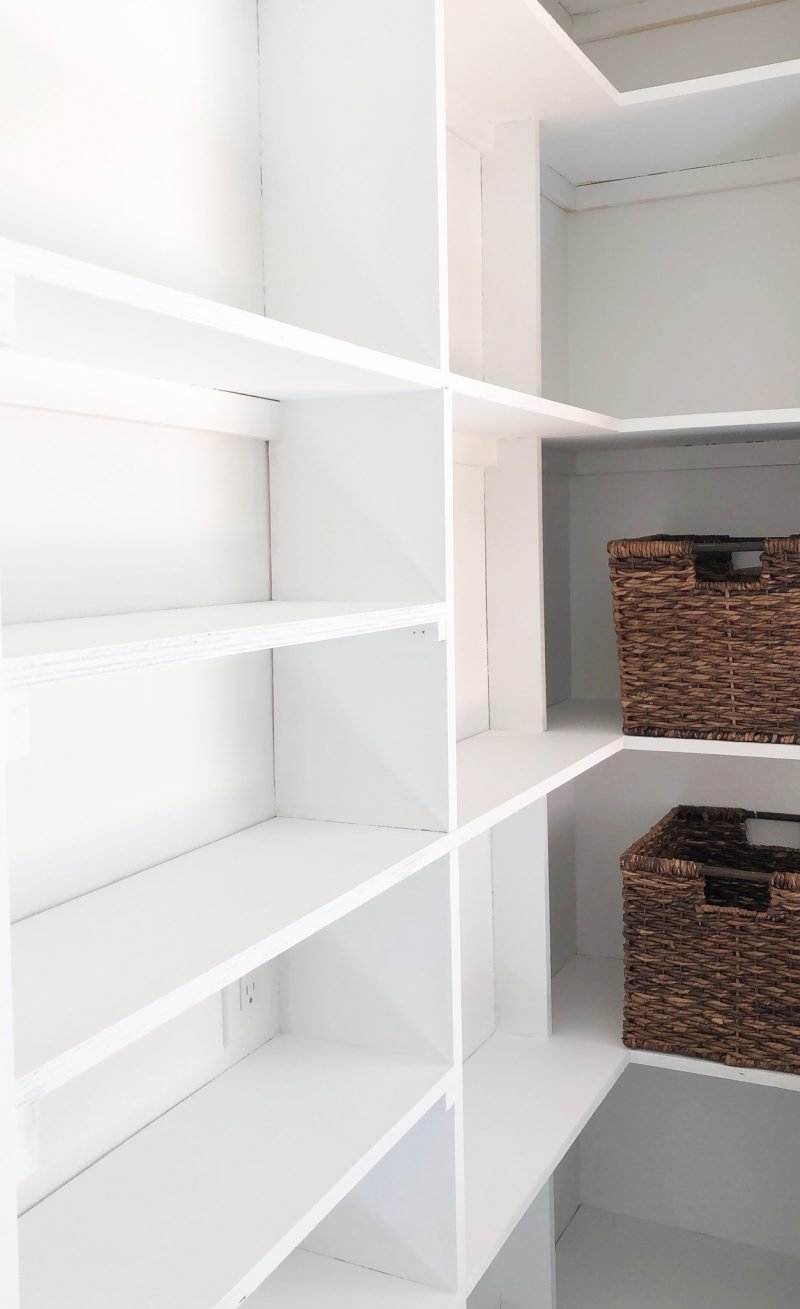 Some of you may have seen that I was painting shelves in our pantry this weekend! I am so excited to report that I finished most of it and just need touch-up work. Now the trim will be attached to the front of all of these shelves. We are getting there! If you haven't seen the rest of this space, you read about our garage turned butler's pantry here.   The baskets you see on the shelves can be purchased here. 
I used Benjamin Moore's Chantilly Lace which is pretty and true bright white. The walls are painted the same color.
ONE-ON-ONE
Saturday was a very productive day. While I was painting, my husband was refinishing our outdoor table. We then headed to Riptide. Our daughter was at a birthday party so we were able to sneak in some one-on-one time with this sweet boy.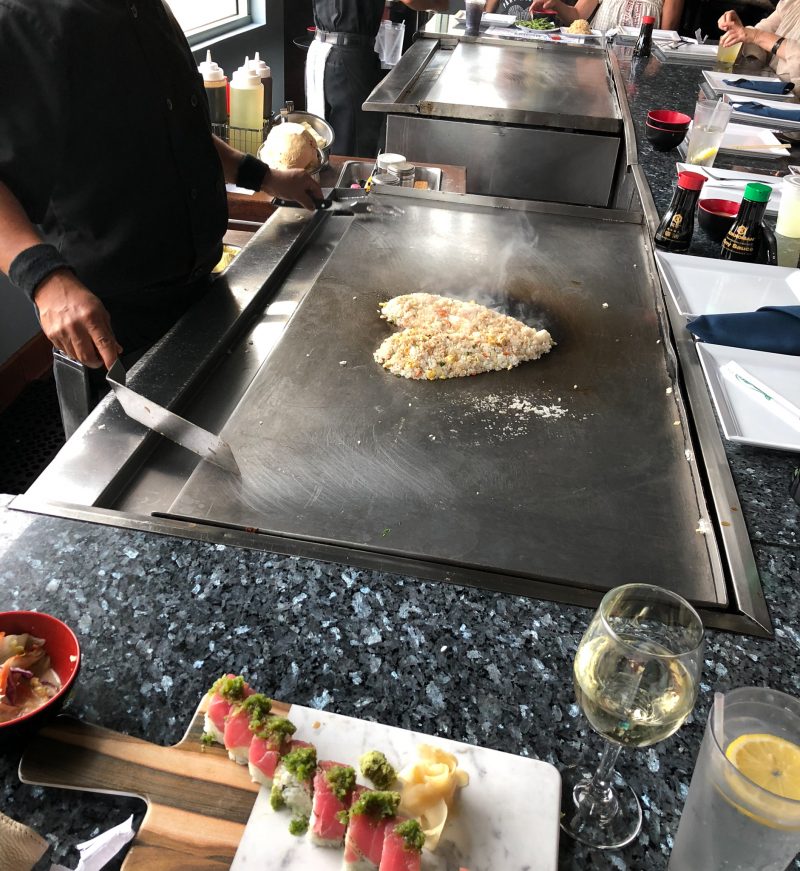 We hadn't experienced the Teppanyaki bar in forever. Always so fun to see them cook in front of you. My son appreciated every second of it.
BEAUTY IN THE SKY
Later that night we took in the most glorious sunset. Such a masterpiece in the sky. Hard not to marvel at the beauty of it all.
ICE TIME
Sunday brought two hockey games for this determined boy. Their team is really coming alive this season. It's so much fun to see the boys grown and learn to work as a team. I LOVE watching the games. You know it's fun when they end too soon.
FIDDLE LEAF FIG TRICK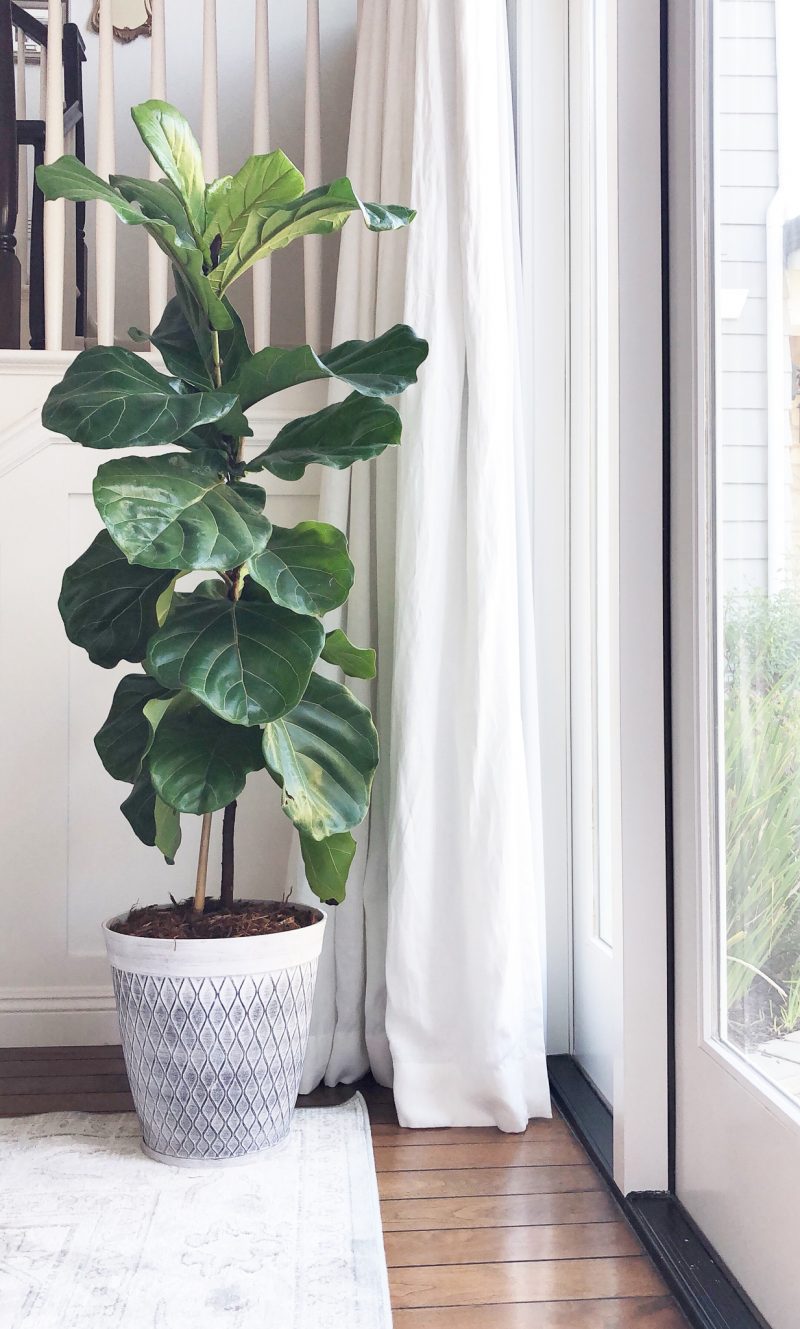 Lastly, who knew the Fiddle Leaf fig tip would be the hit of the year! I shared this on Instastories and have never received so many direct messages. We originally bought this from Costco and all of the top leaves are new growth. It has sprouted up over a foot. My sister has a gorgeous fig and I've used her watering technique. Once a week we place 3 cups of ice cubes on the soil. That's it. It receives indirect sunlight for most of the day in this spot. So far so good.
How are you feeling this Monday? I am hitting the ground running. I've been working out consistently and attacking a to-do list each day. My sister and I are busy planning my dad's service this week so we are trying to keep our strength up. I am channeling my dad's work ethic.
Let's do this, Monday!!!!