Deep inhale and exhale. It seems impossible to me that our break is over. On the other hand, it seemed much longer than two weeks. But in a good way. While I will love being able to get things done around the house, I sure will miss the dedicated family time. It's more the return to the endless homework and sports schedule that seems daunting. And each child is only in one sport. But here we go! I am thrilled to be tackling some organizational projects around here and hope you'll be along for the ride. So as we wrap up this winter break and send the kiddos back to school, here is our Monday Morning Wrap-Up.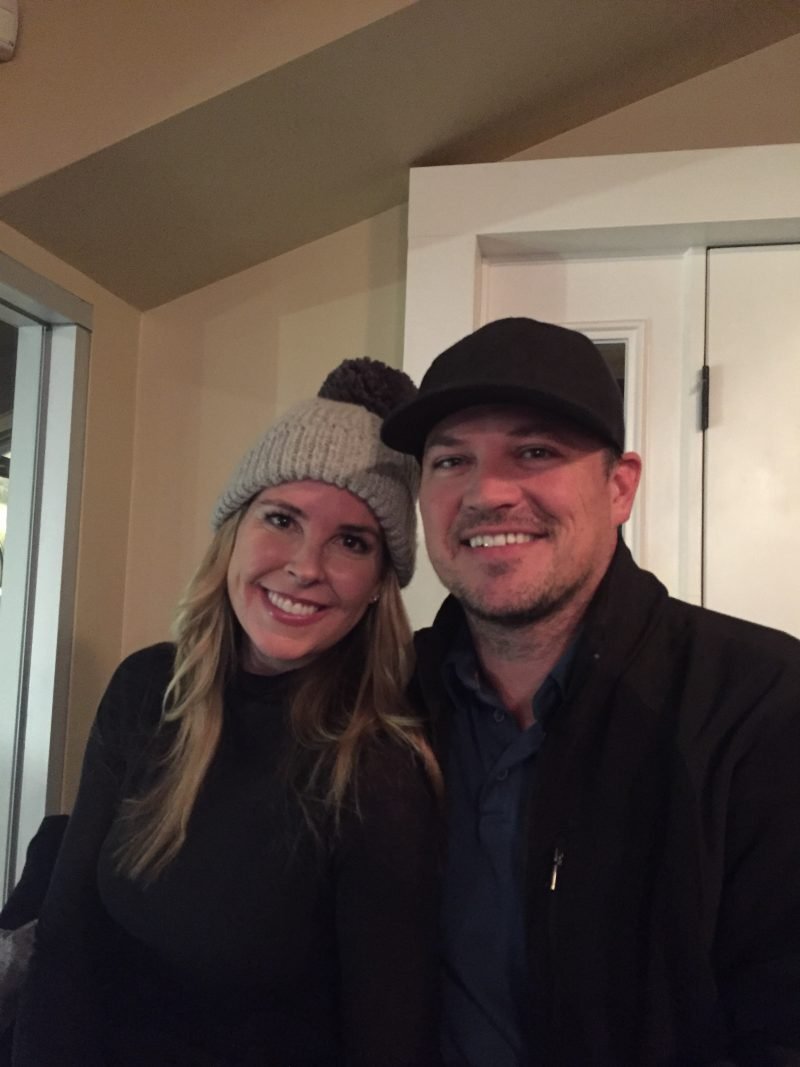 This past week we took a very last minute trip to Big Bear. We definitely aren't afraid to be spontaneous which keeps things fun and interesting. We just needed a change of scenery and were hoping to get the kids on the ski slopes before school was to resume.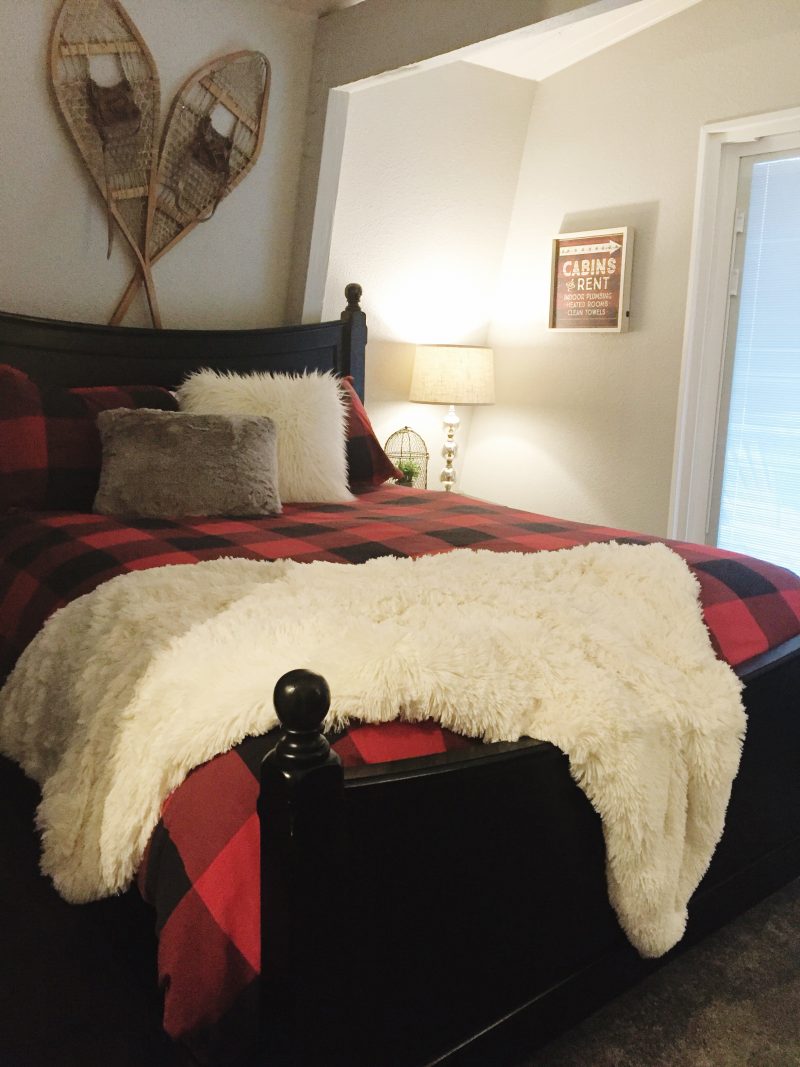 At fist we were talking about heading to Mammoth but no one was up for the longer drive so we stayed local. This spot is only two hours away from us which is really convenient. I found the cutest bungalow EVER on VBRO. While very very small, it had everything we needed and was so cozy and comfortable.
The owner of the bungalow is so sweet and obviously has an awesome design eye. It's taking everything in me not to scoop up this duvet for my son. It was so incredibly soft! Seriously every detail of this room had me swooning.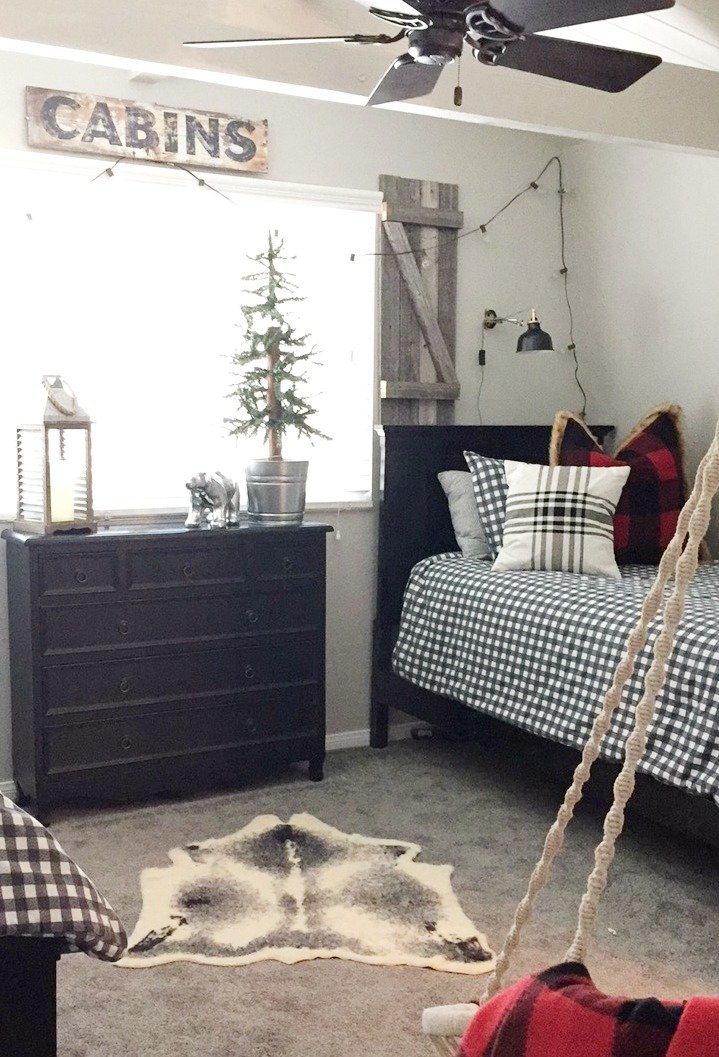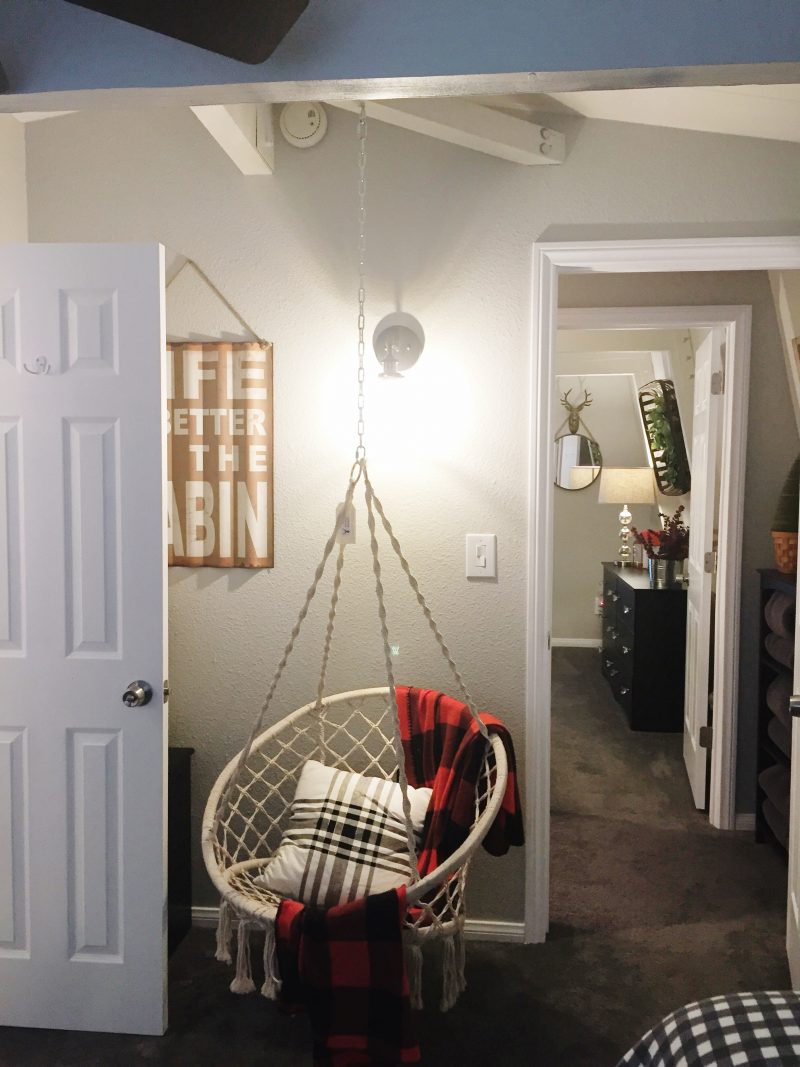 And yes, my children want a swing now. So do I. Just trying to convince daddy.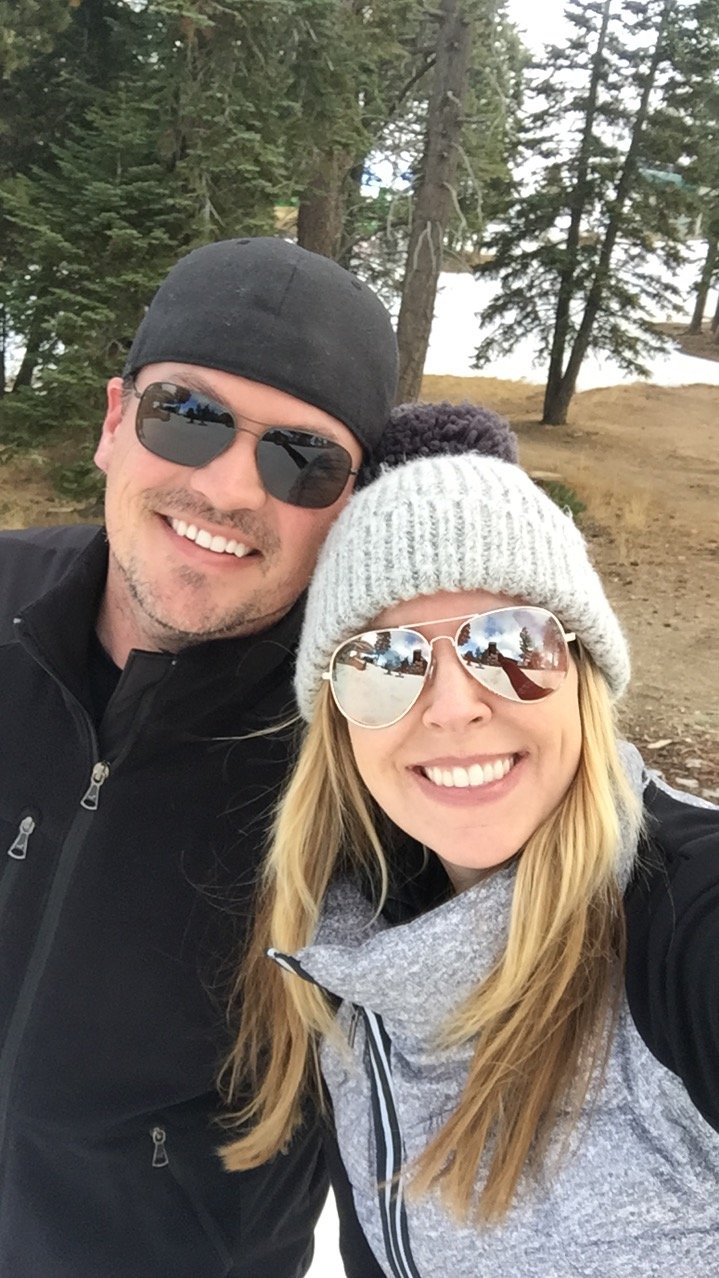 The few days away were just what we needed. I love any time I can ski with this guy. While it was only man-made snow, it was actually great and the lift lines were incredibly short.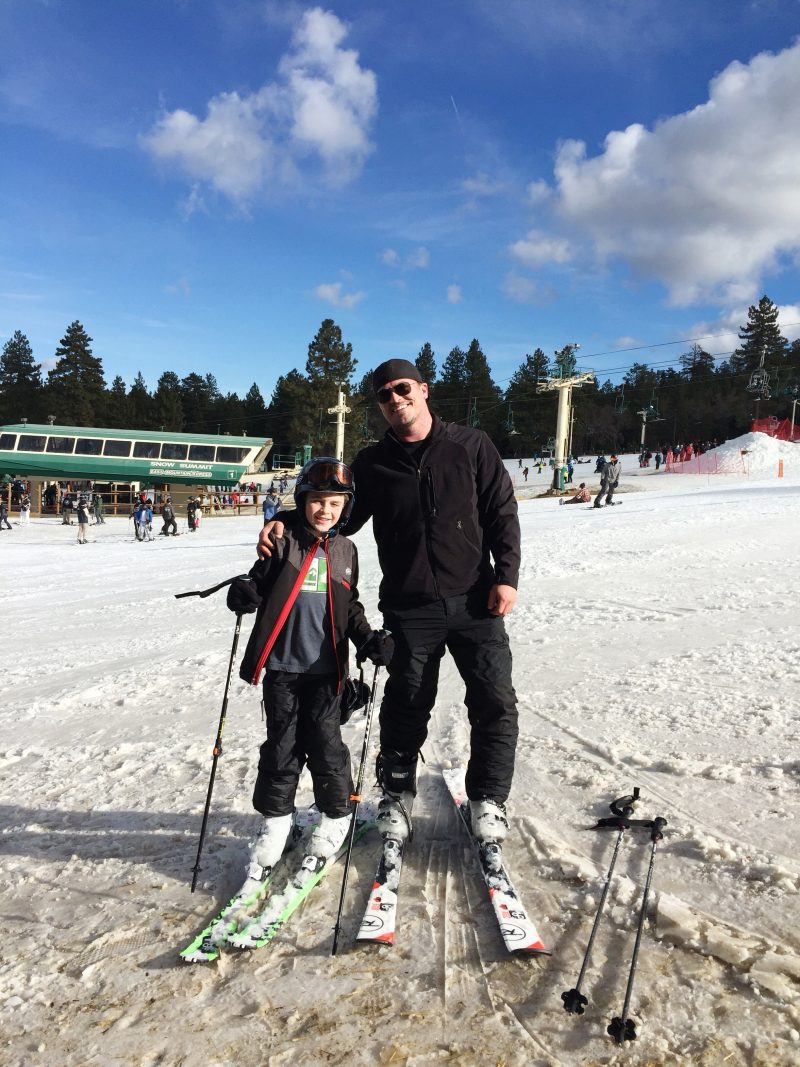 This boy is following in his daddy's footsteps and conquered his first black diamond run. He was on cloud 9!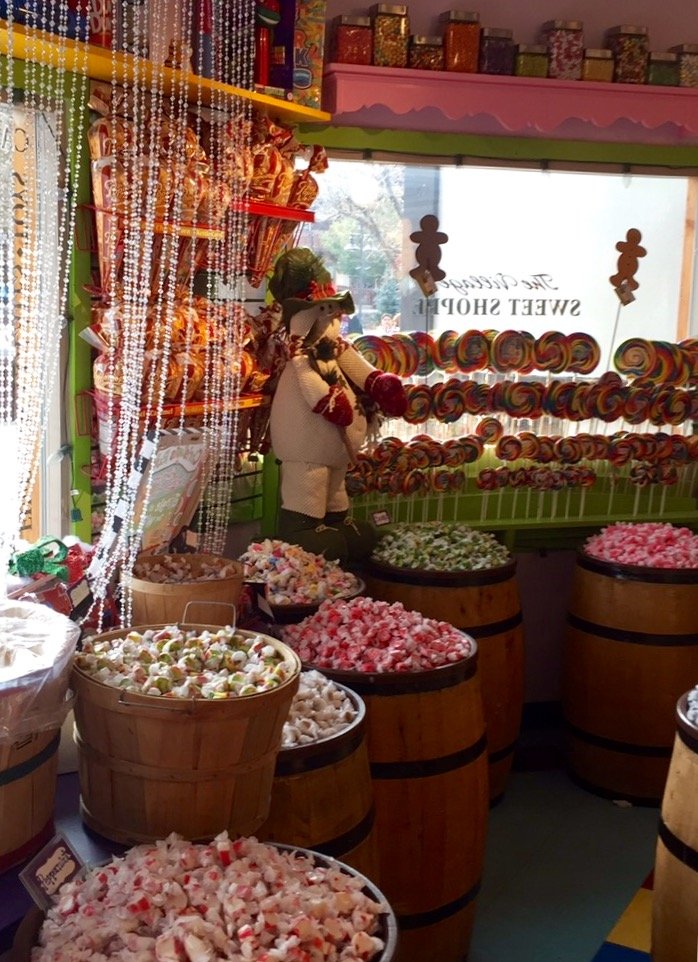 And of course no trip to Big Bear is compete without walking around the village and hitting up the candy store!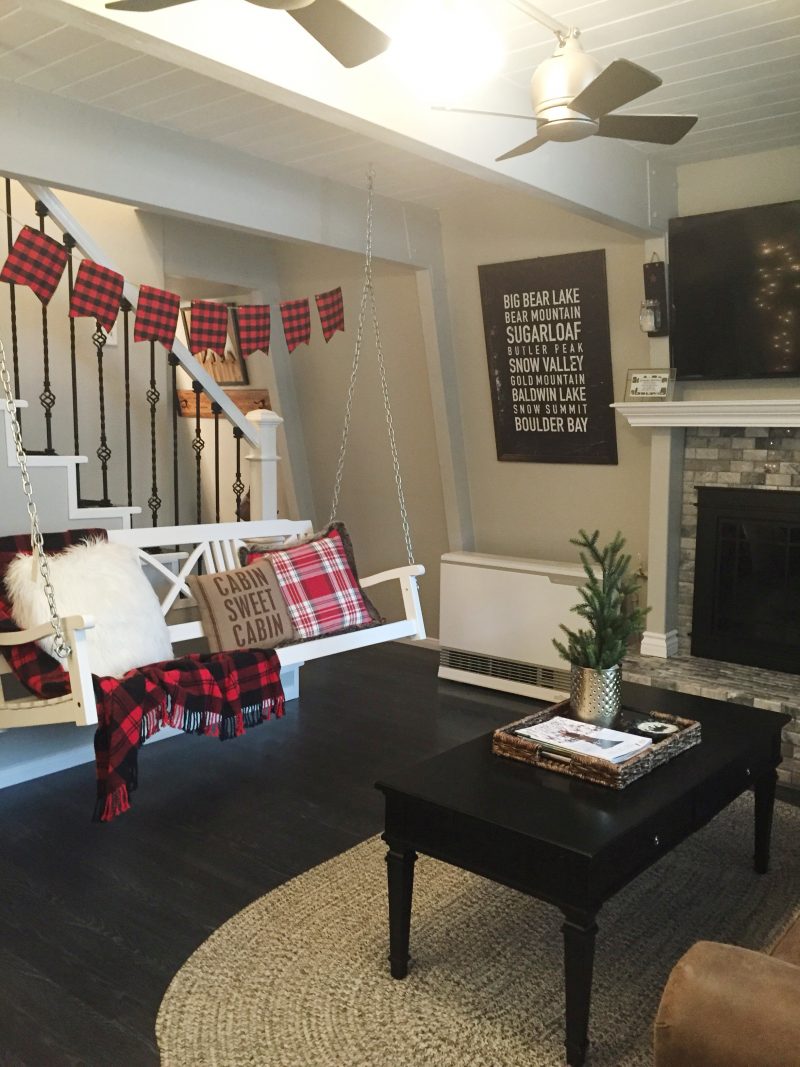 It was really nice to just unplug, simmer down, play games, read by the fire and enjoy that exhausted feeling you have after a long day of skiing.
Shop This Style

While at the bungalow, I couldn't stop looking around at all of the cute details so I thought you might feel the same way. I rounded up some of the items that really give that warm and cozy cabin feel.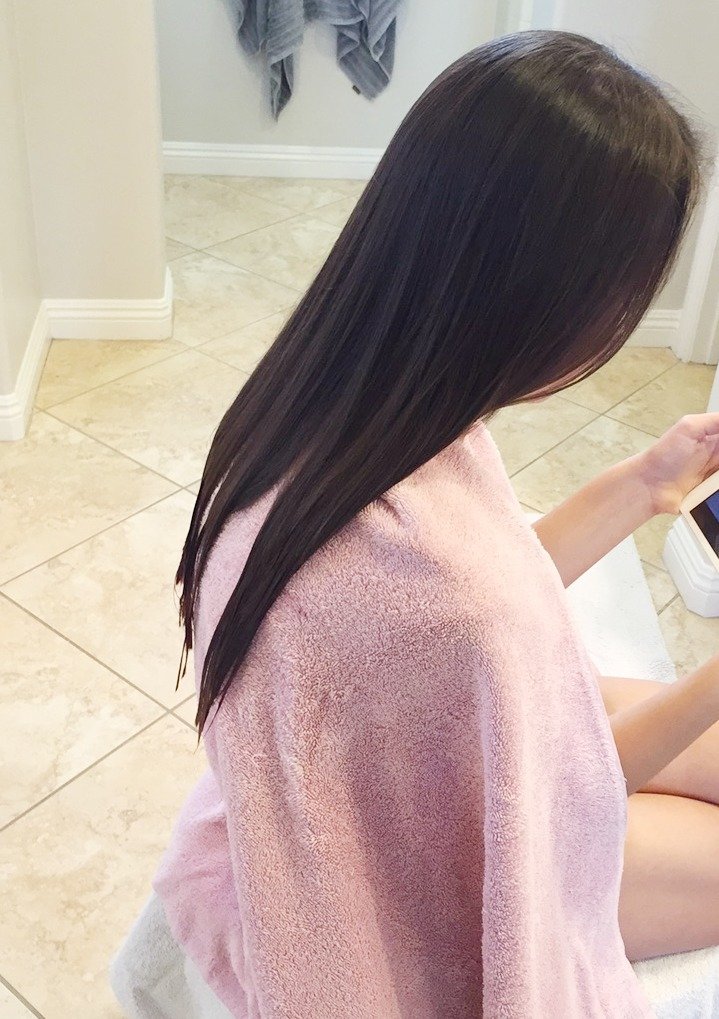 Occasionally the "Fun Mom" in me comes out and I acquiesce to things like coloring hair! LOL. My daughter was begging to have her ends magenta. Why not? It washes out and let's be honest. . . her hair is so dark that to really see it you have to be in the right light. But it was so much fun to do together. Love this little lady.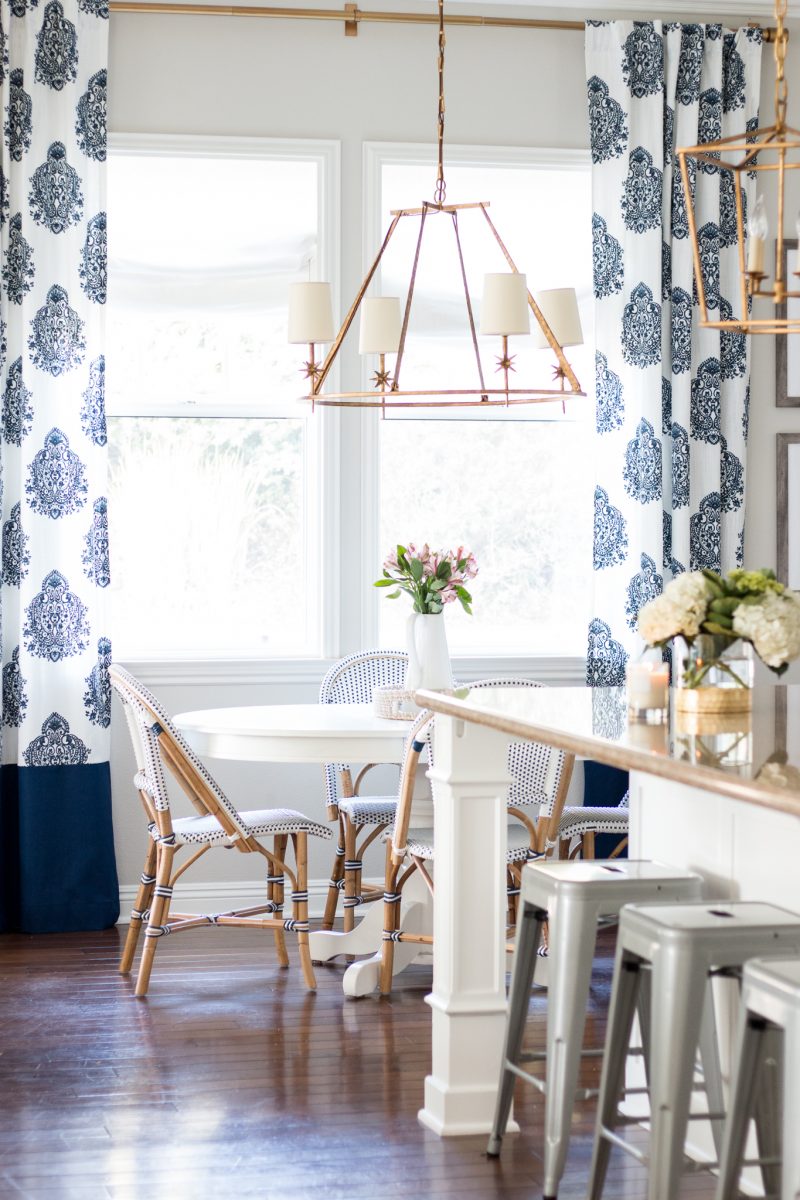 Shop this Space

So now that we are back I have my mind set on getting organized. I have so many ideas swirling around in my head. Now that we have lived here over a year, I realize what is and isn't working.  So it's time to get things accomplished. I'll be blogging about the process . . . and projects big and small. Are you feeling the need to get organized, too?
WHAT I PLAN TO TACKLE
Kids' closets
Linen Closet
Craft Closet (just bought this to help!)
Junk Drawer (it gives new meaning to junk)
Garage
Master Closet
Loft Toy Storage
Refrigerator
LOOKING TO GET ORGANIZED?
Not gonna lie, the alarm came very early today. And with the rain falling, it is even harder to get going!!! The kids are off to school. God bless the teachers today because something tells me every classroom will be filled with very sleepy students. At least crowd control won't be an issue today! I remember the day after break when I was a teacher. The most well-behaved set of students. Because they were half asleep. xo
Let's do this, Monday. Time to get moving! Oh, and time for more coffee.
*To find out more about The Sugarloaf Bunglaow go here!