Welcome to Monday. How was your St. Patrick's Day? Are you hitting the ground running? We sure are. We have a lot on our plate today and hoping it all gets accomplished. The weekend was a bit of a blur because it was so busy. An emotional one for us as well.
DATE DAY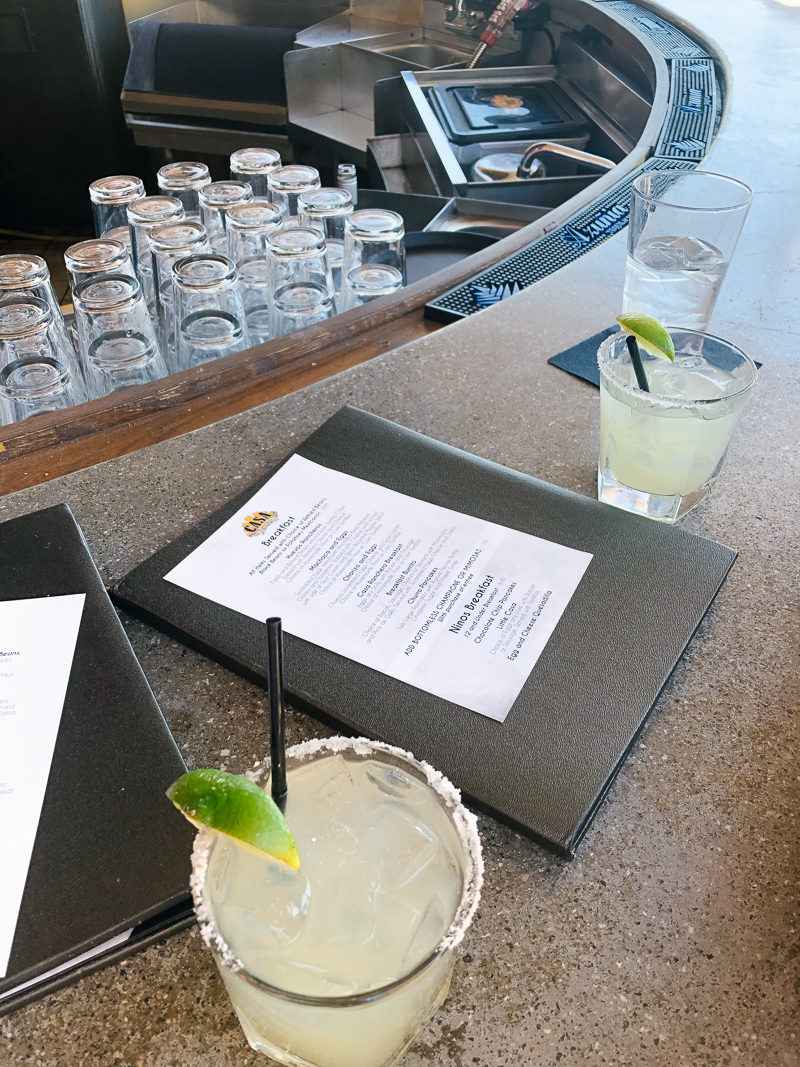 My husband traveled last week so we did an afternoon date day at one of our local spots. I am not usually a margarita girl but with the sun shining and clear skies, it just seemed to be the right call. We only snuck away for an hour while kids were at their sports practices but it was so nice to reconnect.
QUICK BREAKFAST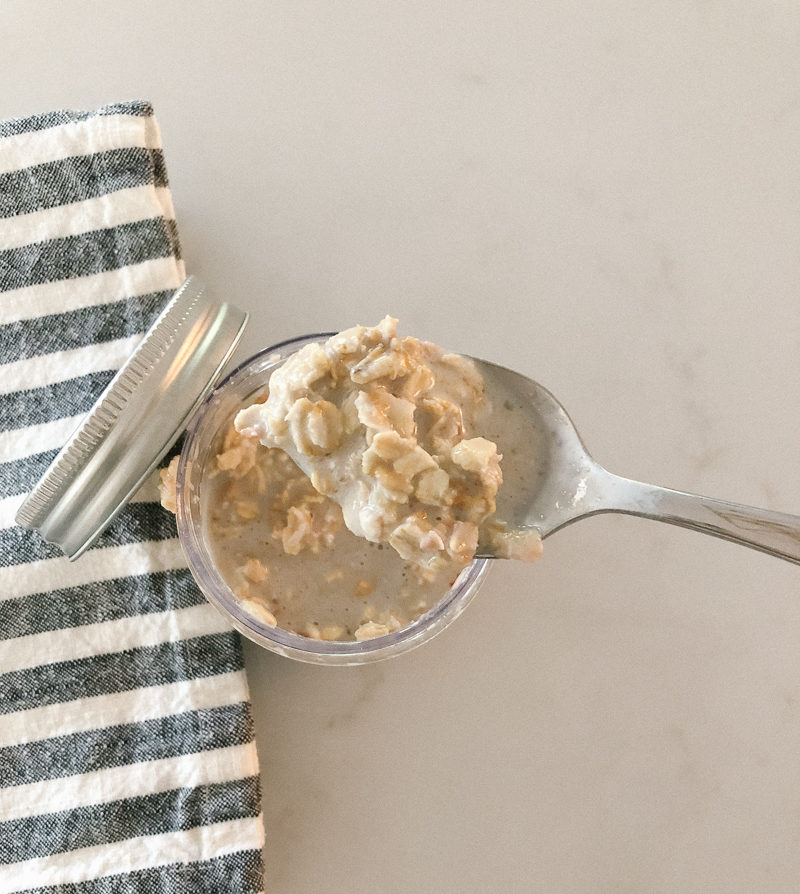 Oatmeal! Do you like it? Do your children. I recently discovered how easy it is to soak oats over night and amazing flavors. I taught my daughter how to make these and it was perfect to grab on her way to the volleyball tournament at 6:00 am. We picked up these little jars at Michaels. The recipe is super simple and we plan to experiment with more flavors.
1/2 cup oats
enough almond milk to cover oats
1/2 Tbsp almond or peanut butter
1/2 Tbsp of raspberry jam ( or any flavor you like)
mix as much as you can and refrigerate over night
stir in the morning and enjoy
TOURNAMENT TIME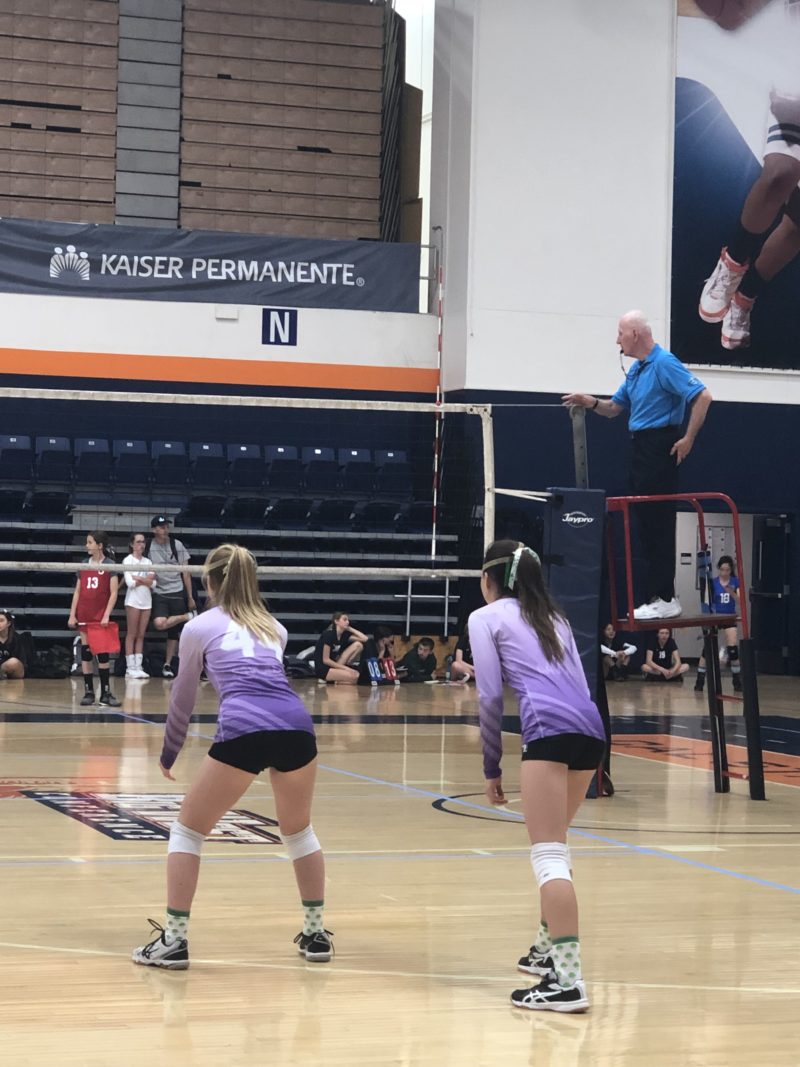 Just love watching the girl play her sport. She is working really hard and it brings me great joy just to see her involved in a great team sport. These girls rocked it yesterday.
UNDER PRESSURE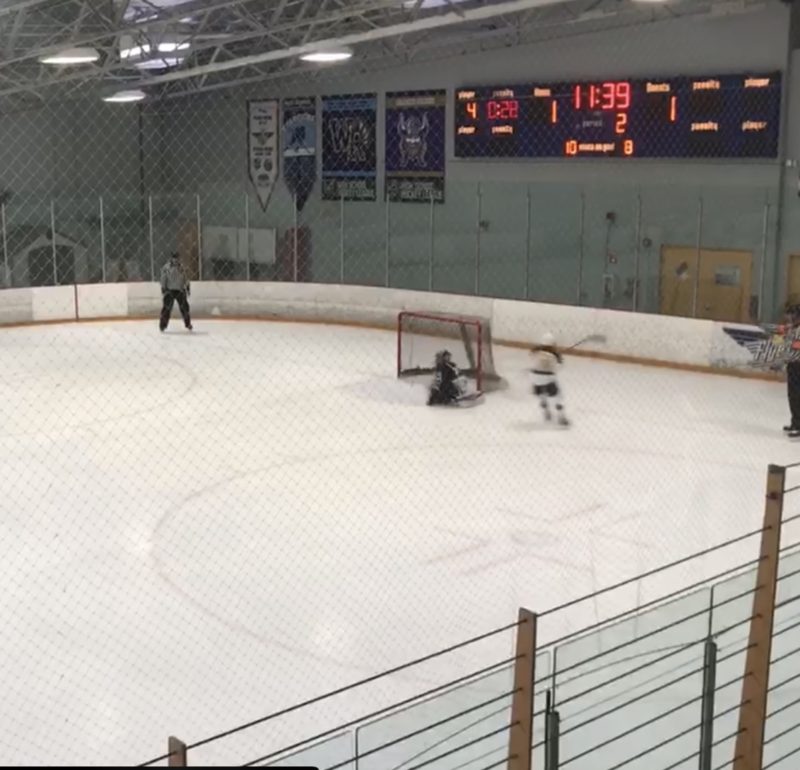 While the girls were at volleyball, the boys were in Valencia for a playoff game. This boy took a penalty shot and made it. Let's just say it was a really nice moment for this boy because yesterday was an emotional one for all of us. It marked the one year since we lost Papa. Our St. Patrick's Day events now include celebrating my dad and all that he meant to us. Both of these children had hockey and volleyball on the very same day last year so they both had to dig deep. Dad was certainly with them.
HONORING DAD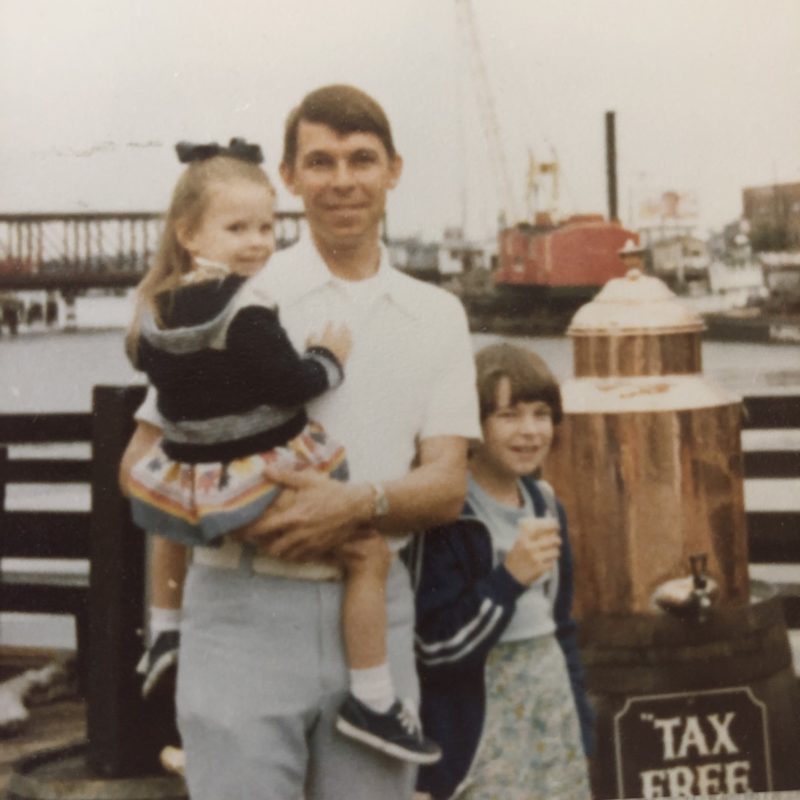 This man meant the world to us. We know he is still with us but boy do we miss his physical presence.
One of my friends commented about how warm and welcoming my dad was. Boy that was the truth. When he spoke to you he was truly interested in what you had to say and how your life was going. A true gentleman.
*If you are new to my blog, you can read the story of Our Superhero here.
CHEERS TO PAPA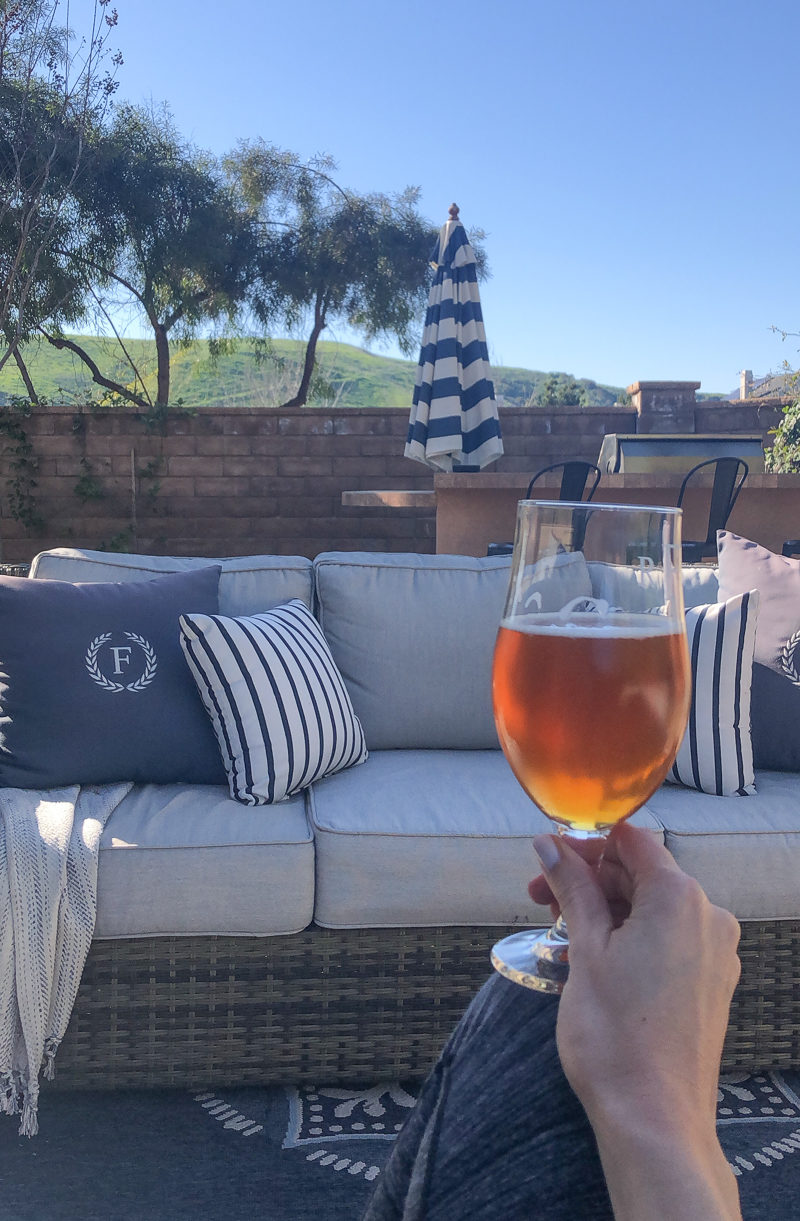 After a very long day of sports we finally retreated to our backyard and raised a toast to my dad. An Irish dinner and family snuggling made for a really nice way to wrap up the day. Oh and a competitive game of corn hole.
SO COMFY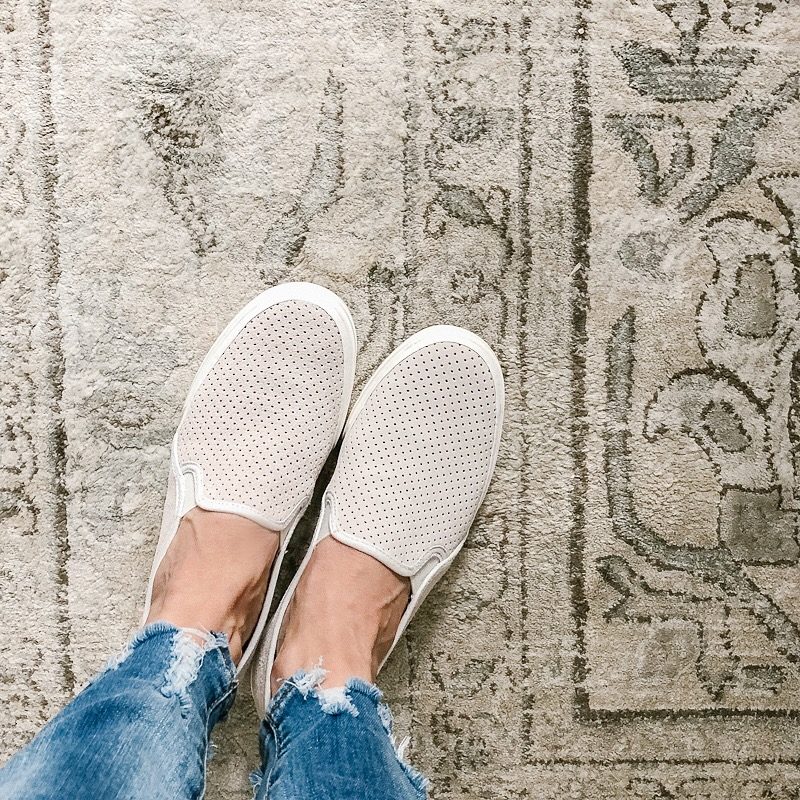 Still loving these comfy sneakers I showed you in this week's Saturday Shopping. In case you missed it, there are so many great sales.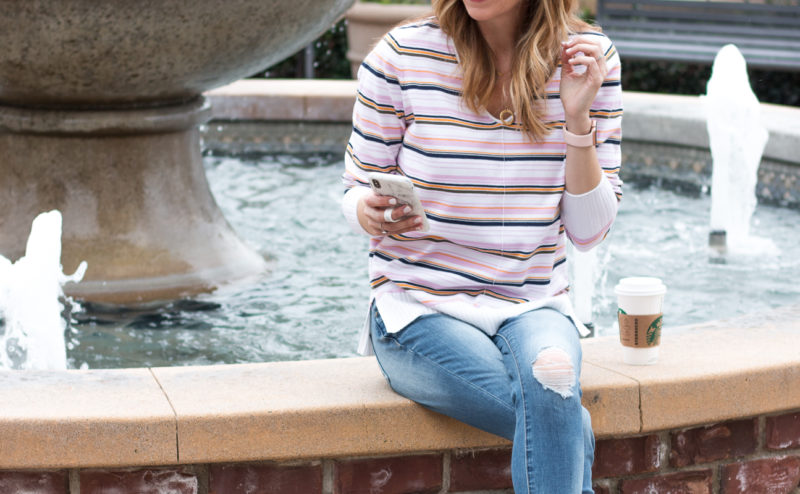 This top was your favorite piece from this past weekend. It's a good one for sure.
SUMMER IS COMING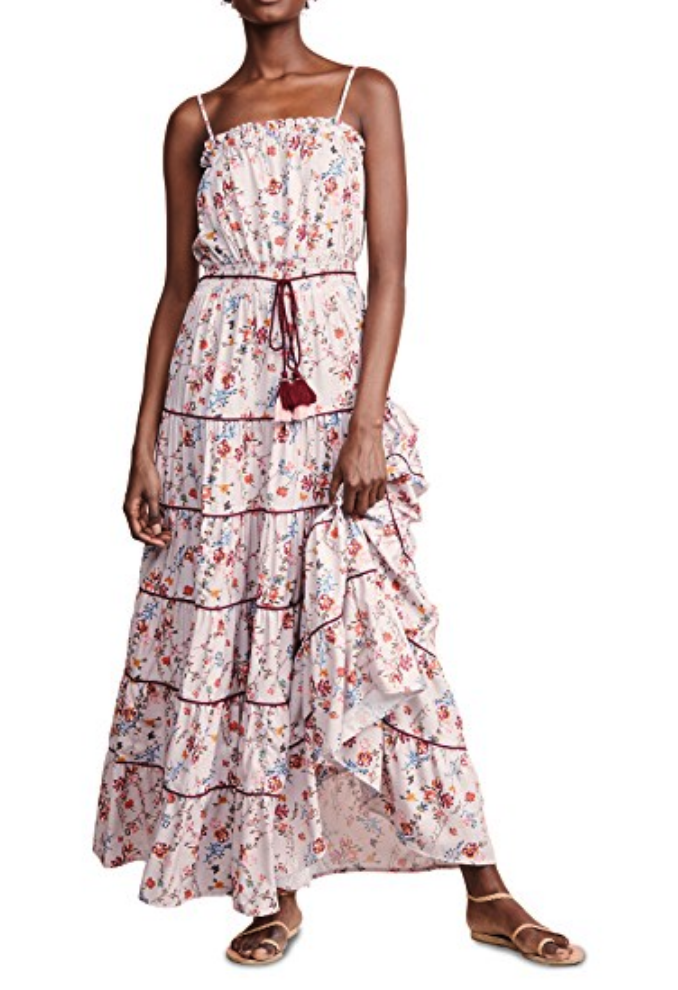 I've treated myself to this maxi dress for summer. I love how feminine it is with the floral print and sweet cut. Maxi dresses are so easy to throw on and you instantly feel pulled together. You could easily dress it up with these wedges, too.
We are off to visit mama. Hoping we find her in good spirits and that we can bring her joy. Let's give it all we got this week, ladies.