We made it to volume 10 of Pay This, Not That. If you are new to this series, you can get caught up on all of the installments at the end of this post. I have always been about mixing high and low and this series is designed to give you beautiful options as you work to decorate your own spaces.
I love nothing more than finding a great dupe for a more expensive item. While you may notice a difference in quality when you choose not to go high-end, sometimes it doesn't matter at all. Nor would anyone know the difference. And more money left in the bank is always a good thing.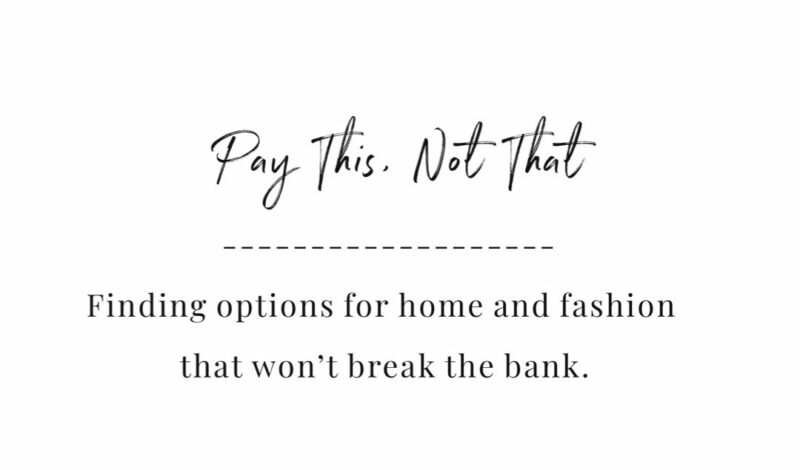 Volume 10 covers pieces where you will save hundreds down to little items that can help you spend less. Let's jump right in.
CAMERA BAG TREND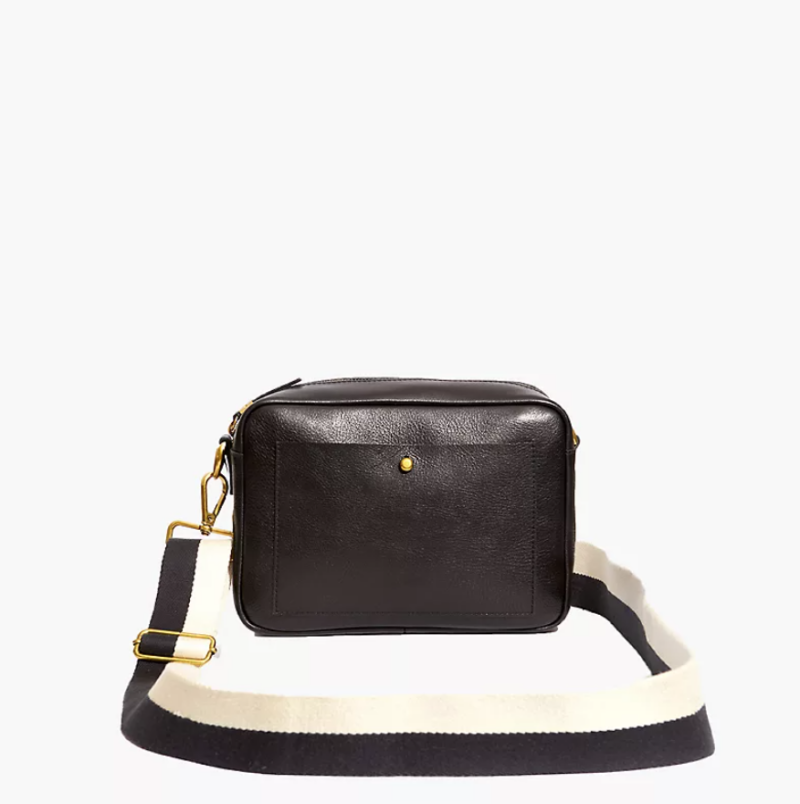 This has become one of my very favorite handbags. It's just large enough to fit my full sized wallet, phone, reading glasses, and sunnies. It's been worth the money but I will say you can recreate this look for so much less. Do you have a purse that is similar? Does the strap come off? If so, this cutie pie strap is under $15. I am going to order a new color for my bag. Or you could buy this one and swap out the strap. A nice way to hop on a trend that surely won't last forever.
BEAUTIFUL BARSTOOLS
These are both gorgeous. You can't go wrong with either. I am alway impressed by the quality of Serena and Lily. The barstool on the left will set you back $800. The barstool on the right comes in a set of two and each one amounts to $175. While I can't speak to the quality, I can tell you I'd be up for giving them a try. Such a pretty look.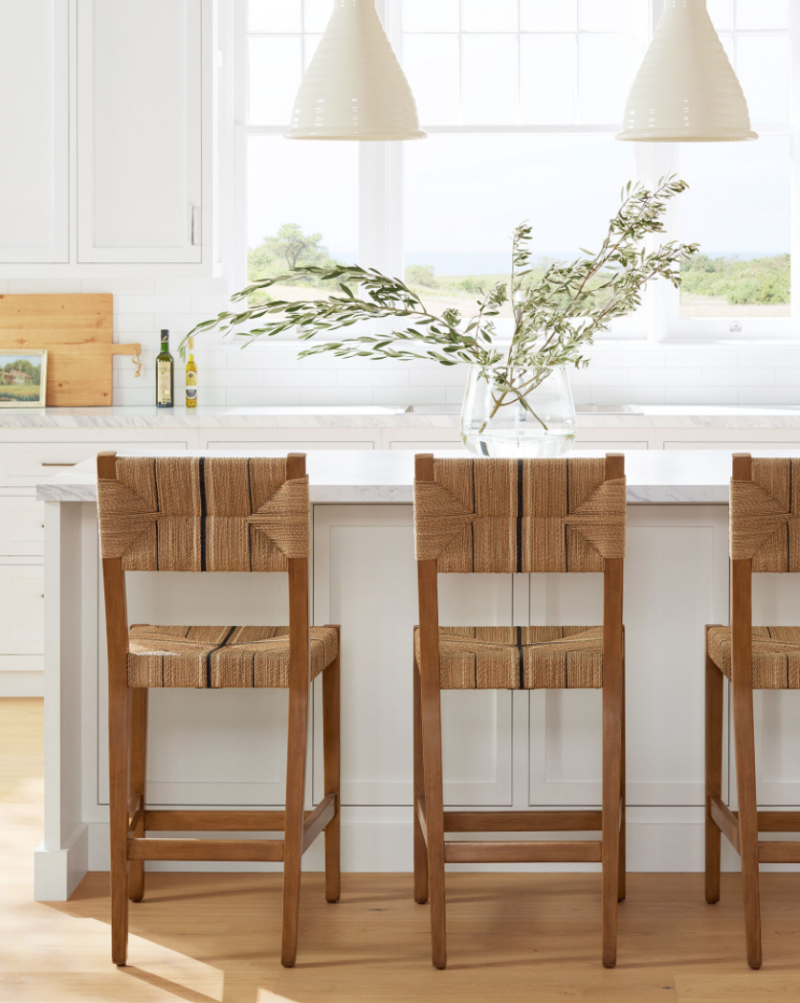 I love the casual but pulled together look of these barstools. A beautiful addition to any home. Which one would you choose?
DECORATIVE BEADS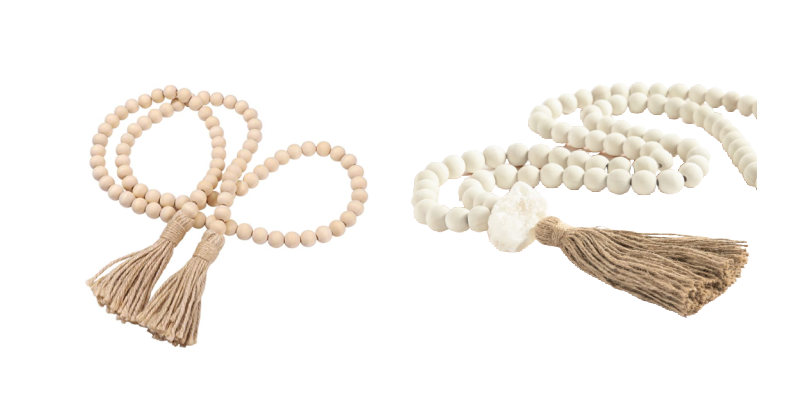 It's in the details and when you are styling a space it works to layer in accessories with great texture and interest. You can often find these little gems at places like HomeGoods or Target. I found my set of beads on Amazon for $12 and they look very similar to the more expensive version ($99).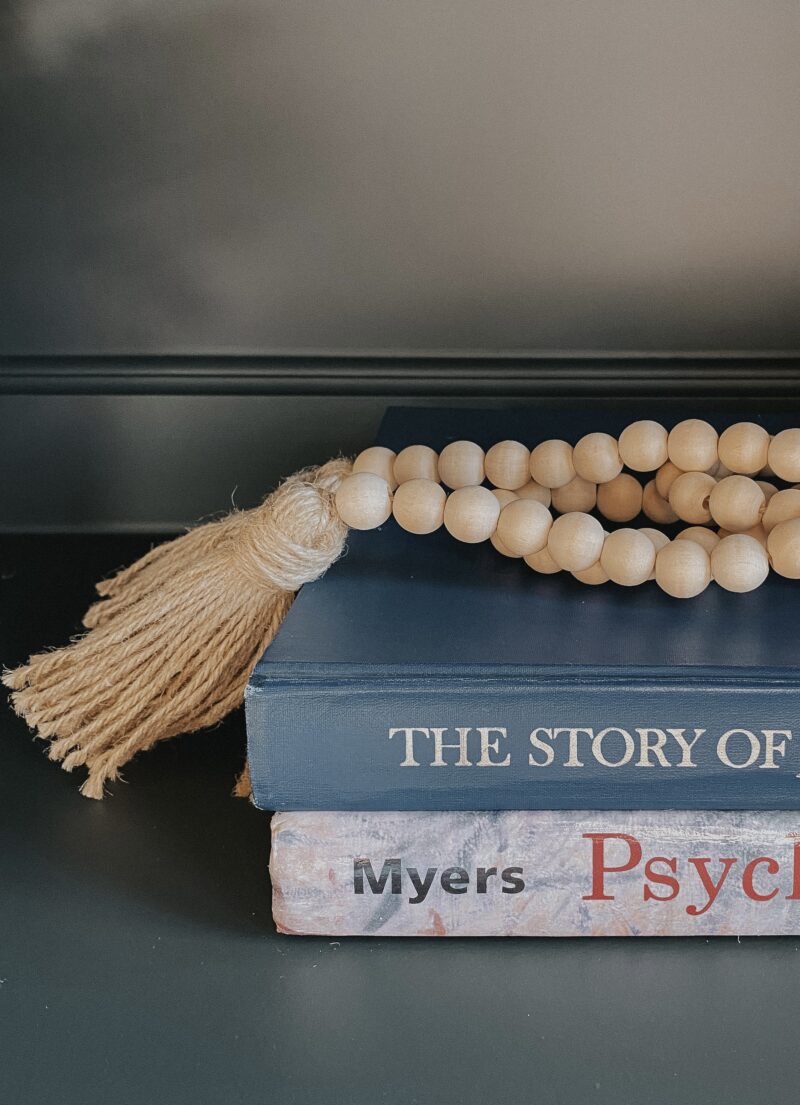 Here is a peek at my beads in our library. More of my Amazon home finds can be found here.
PRETTY LAMPS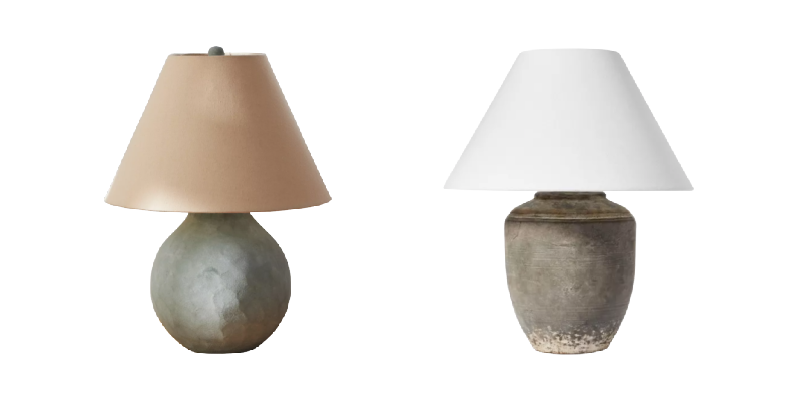 My daughter was looking at pieces for her room and sent me the lamp on the left. While there is no doubt it's gorgeous and she has a great eye, I'm not loving the $248 price tag. I do, however, love the one on the right ($95). In fact, I think I may like it even more. It's a bit hard to track down but I will keep checking back for it.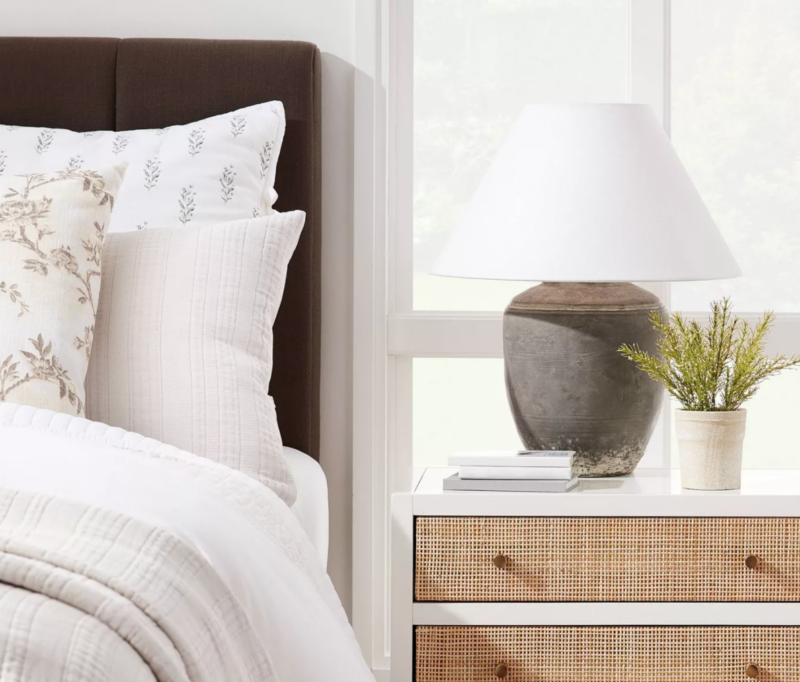 Such a beautiful way to style a nightstand. I love the mix of greenery, books and the lamp.
KITCHEN FINDS
We recently swapped out our sponges for these bruhses. These come in a set of three making them around $4 each. The higher end version will cost you $18 for one. If you need something pretty to set them on, I use this marble tray.
I hope these ideas are helpful. Always fun to keep more money in the bank and yet still get that high-end look. Have a great day.
PAY THIS, NOT THAT