This Saturday has me very excited because we are off to the Walk to End Alzheimer's. While it can be such a moving and emotional day, nothing makes me happier than people gathered for one purpose . . to raise money to find a cure. So near and dear to our hearts. On a lighter note, I've had fun putting together this week's post. So many great deals. Enjoy.
FAVORITE CARDIGAN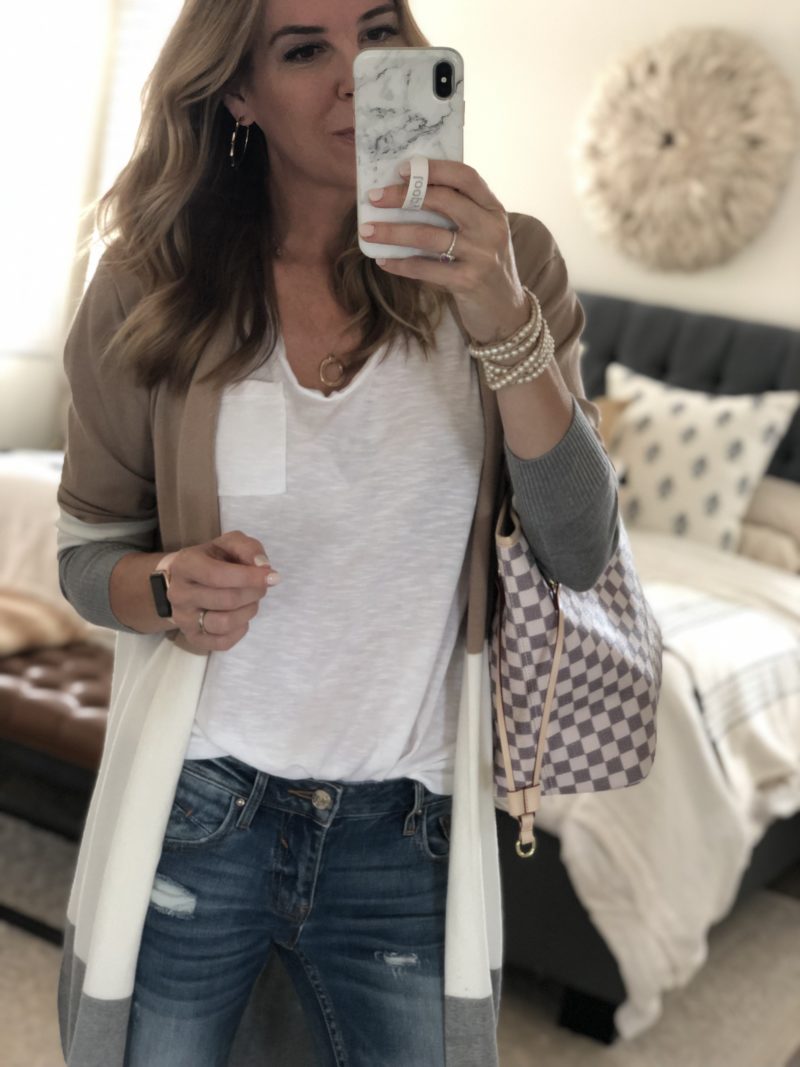 Ok, ladies! Remember this cardigan that I raved about. Well, my love for it has grown. I liked it so much I ordered it in another color and it arrived so quickly. This is the original khaki and I adore it. We flirted with Fall this week so I was actually able to wear it. The perfect lightweight cardigan for adding just a bit of warmth. It's incredibly soft. Plus is looks super cute with the knock off tote bag.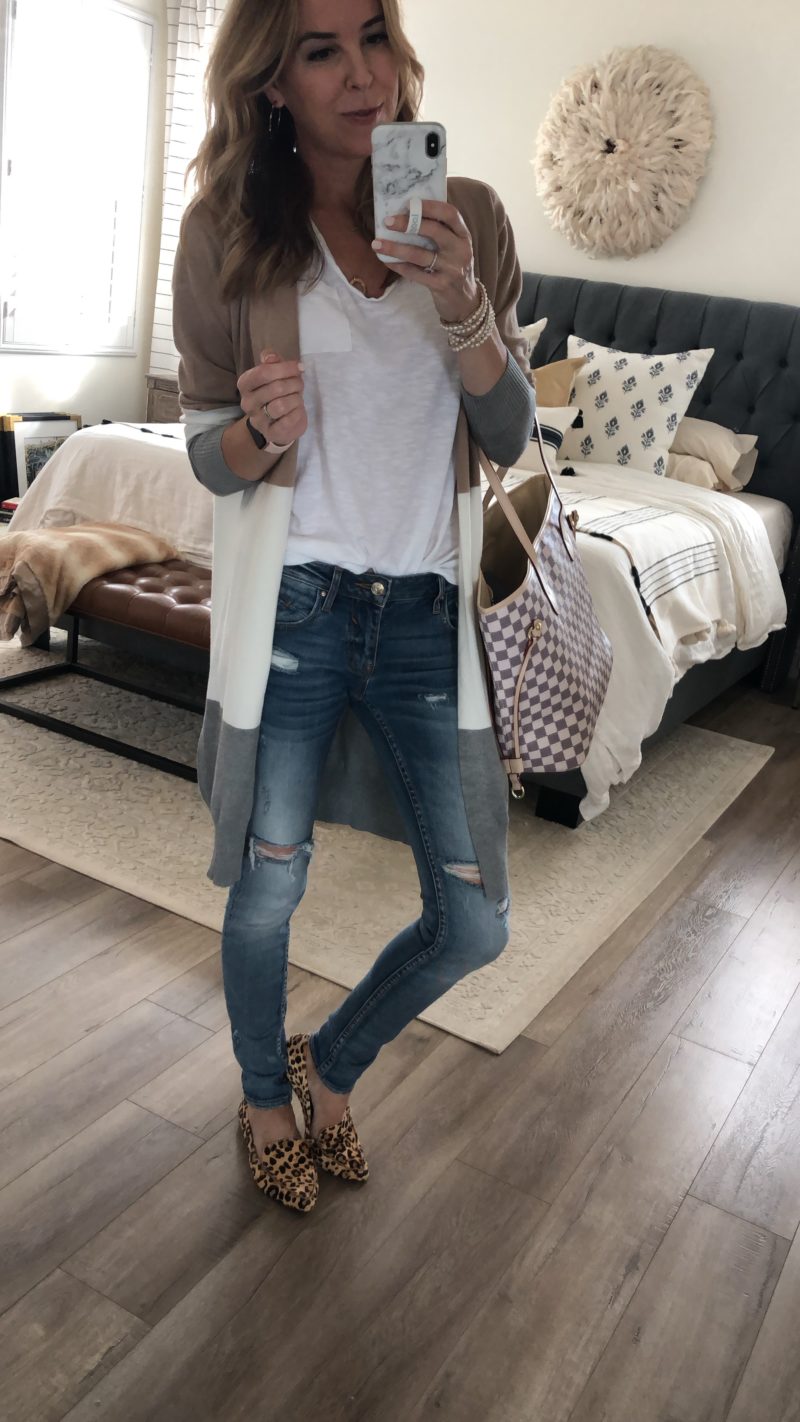 jeans | flats | cardigan | t-shirt | tote bag | bracelet
This will definitely be a go-to Fall outfit of mine. This Amazon sweater sure beats the price of this Madewell one. Although I do love me a good Madewell sweater.
MORE STRIPES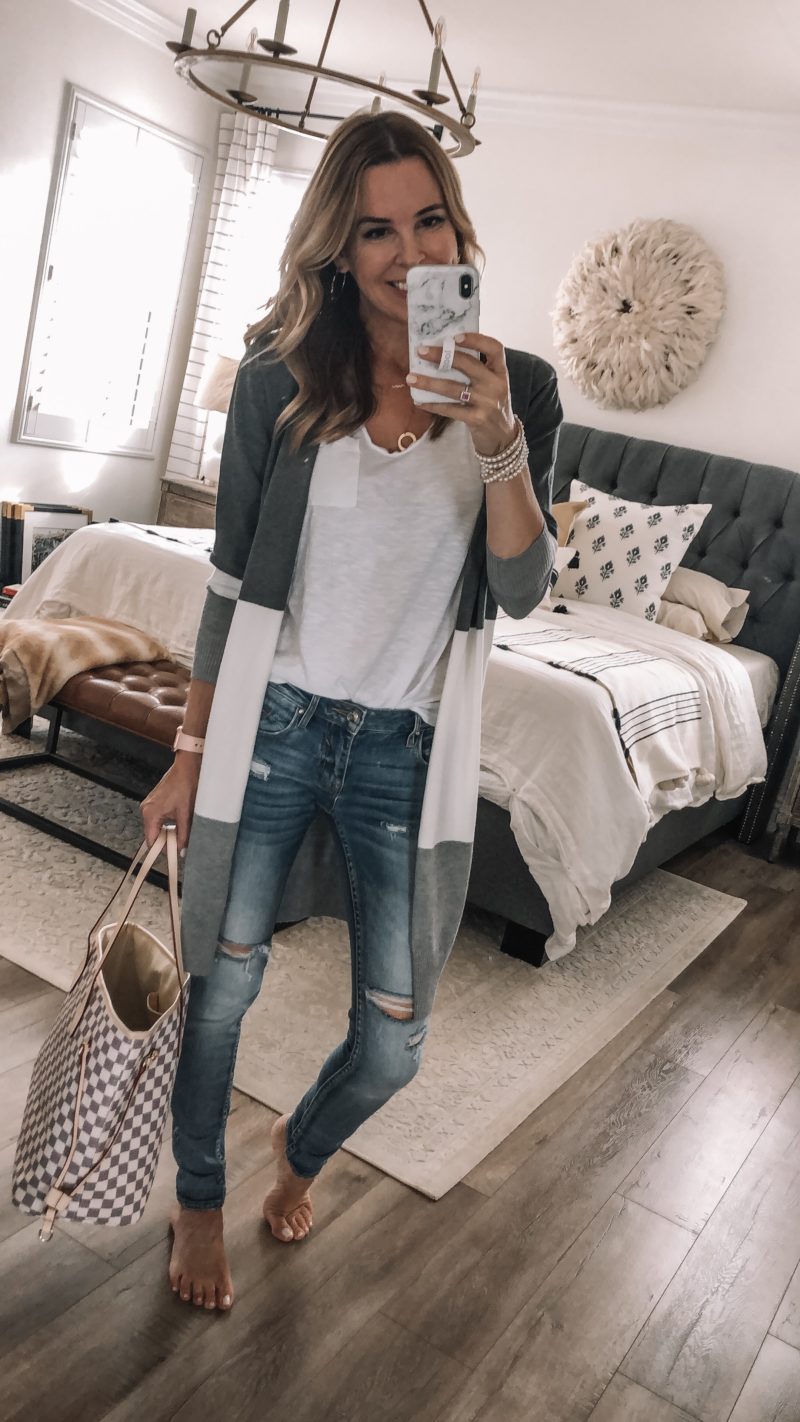 jeans | tote | cardigan | t-shirt
I am all smiles because of the gray! It's so good. I can't decide which one I like better. But when they are this soft and this price, I am ok with owning both.
The scoop: Could not love this cardigan more. True to size. Wearing a small. Incredibly soft. If you have Prime, it arrives very quickly.
DENIM DEAL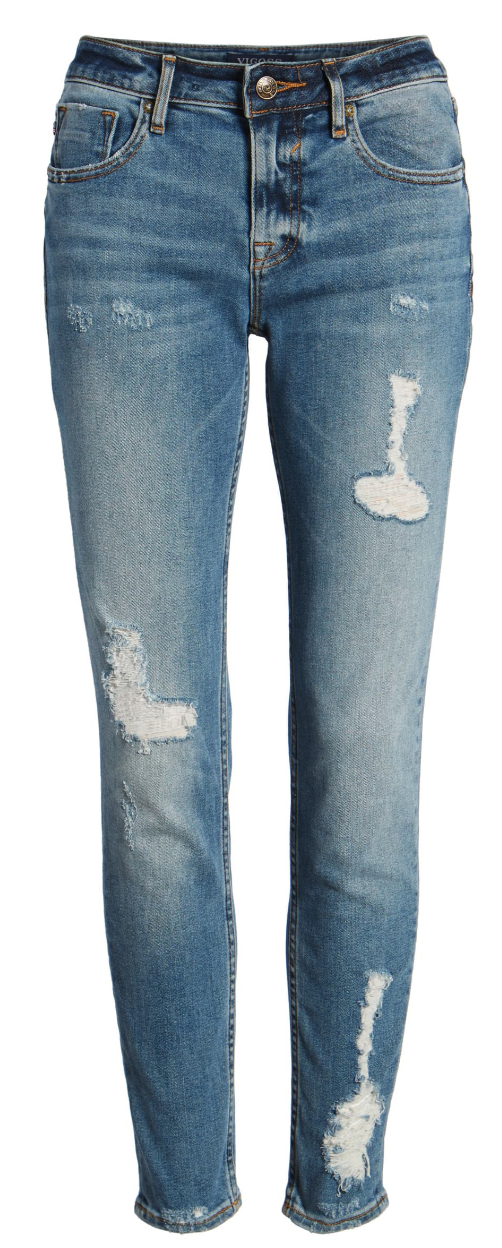 A heads up that these Vigoss jeans are a bargain right now. Only $40!!!! I have had mine for over three years and this is the latest version. Such a good wash and the prefect amount of distressing. Unless of course you are anti-distressed jeans. In that case, this is way too much. LOL.
DRESS IT UP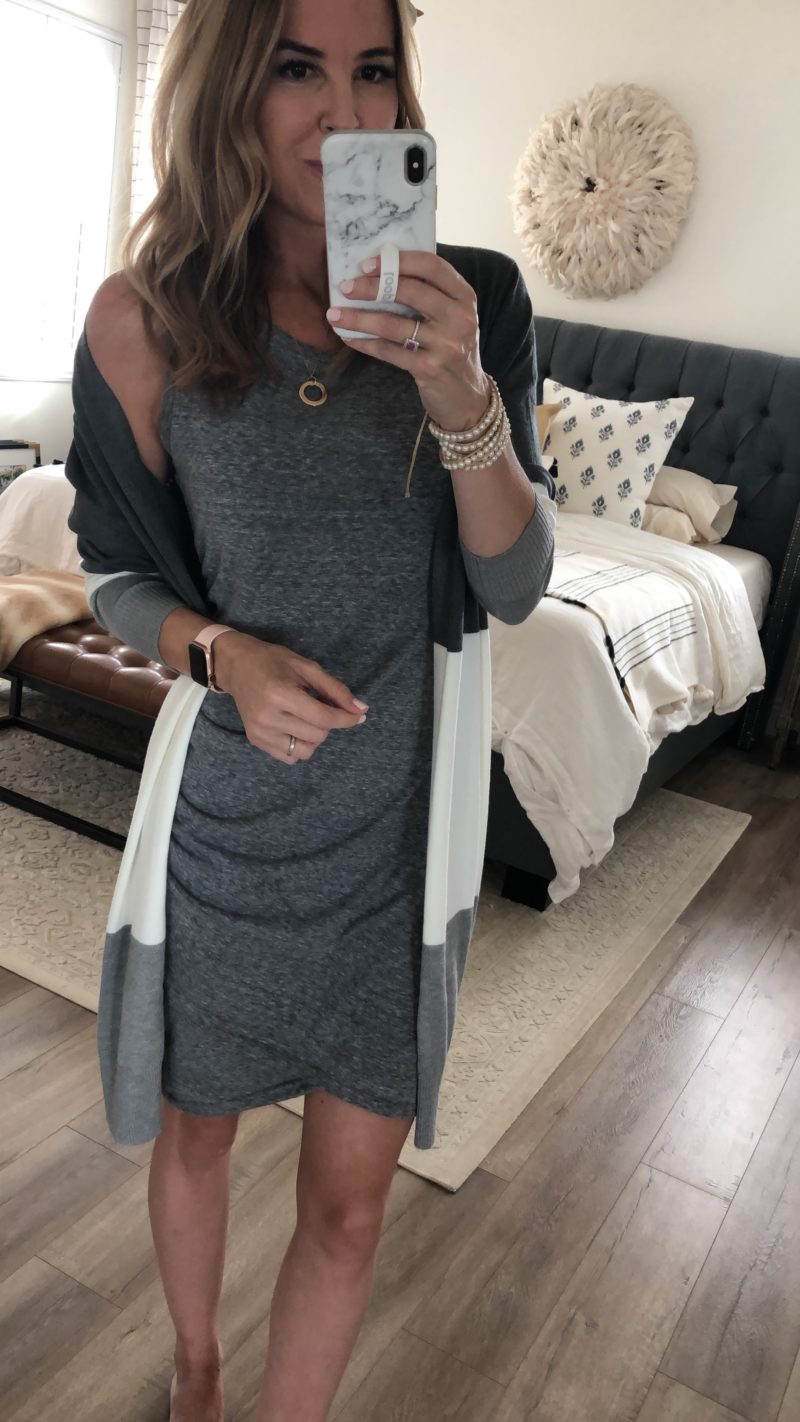 These cardigans are so pretty over dresses because they aren't too thick. Do you remember this dress? It's an oldie but goodie. It's under $50 and a wardrobe staple if you ask me. I wear it so often. It's really cute with this denim jacket, too.
MUST HAVE JACKET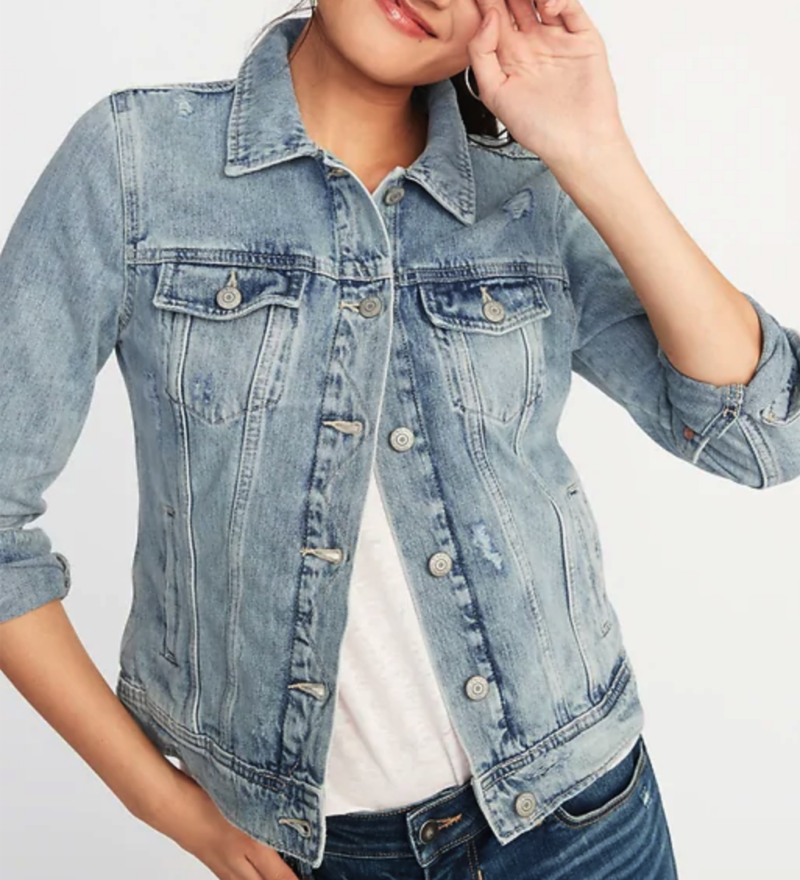 This really is my favorite denim jacket I've ever owned. My daughter has one, too. It's such a nice fit and the perfect color. A really nice Christmas gift if you can think that far ahead right now.
LOFT FINDS
With the 40% off discount this weekend, this beautiful sweater is starting to look like an Amazon find. So lovely. It gets great reviews, too.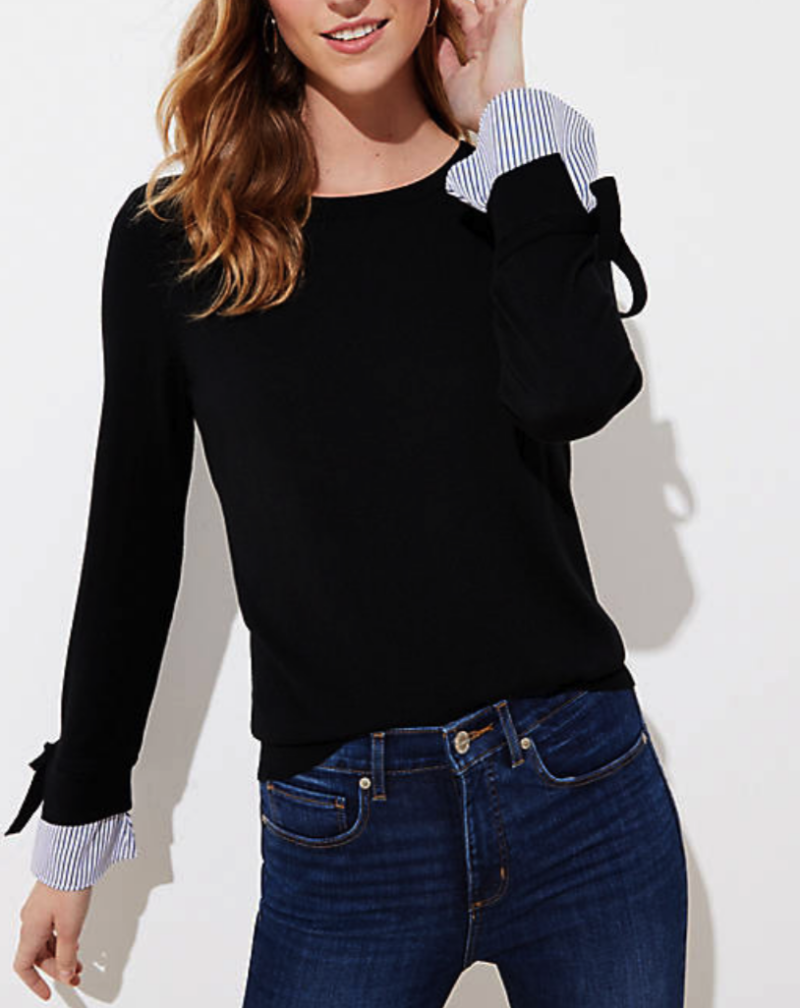 I just added this to my cart. This is ADORABLE. Look at those sleeves. Yes, please. I actually think this would look gorgeous with a pair of white jeans. So pretty.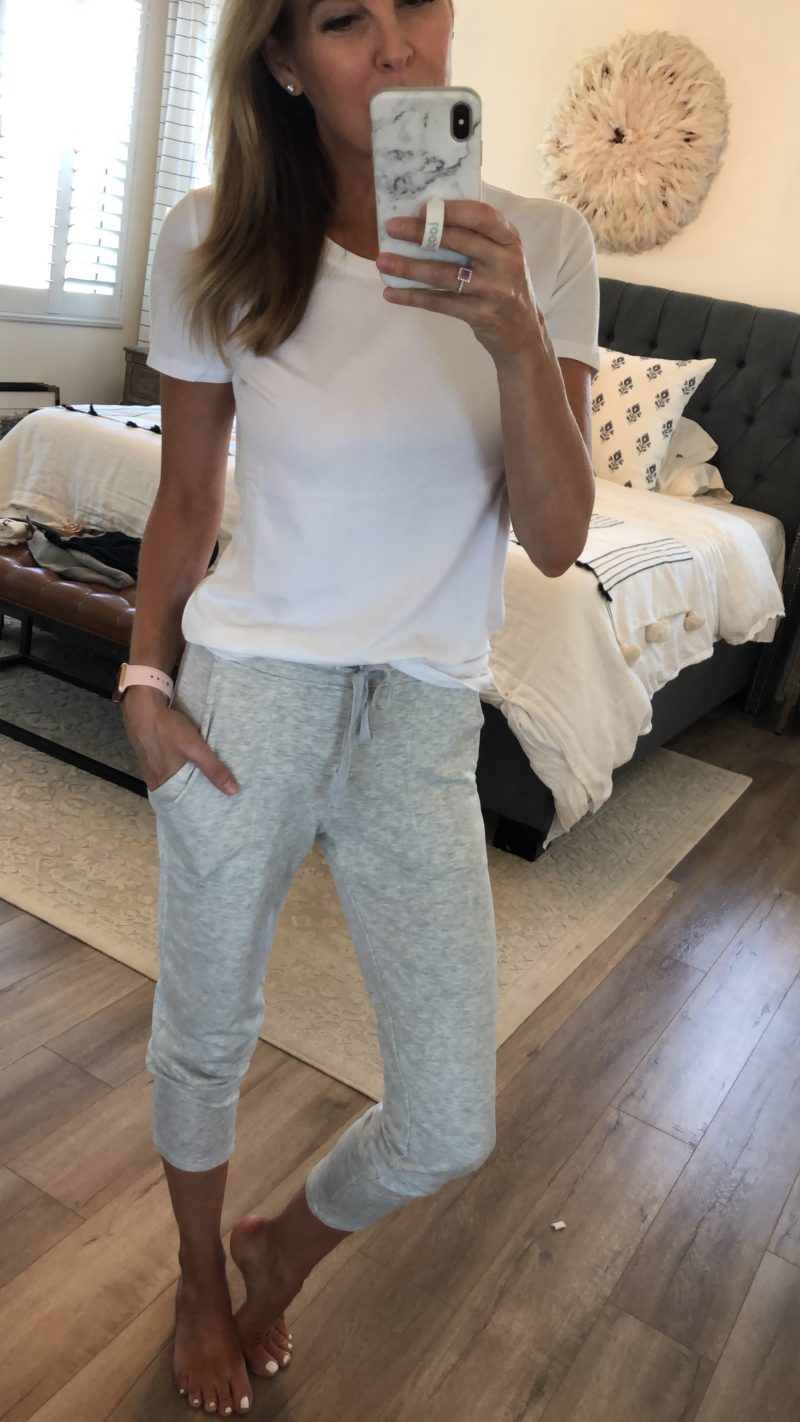 Girls!!!! These are THE BEST EVER. You will never wear a softer pair of lounge pants. They are currently 50% and free ship with code: OMG
ANTRHO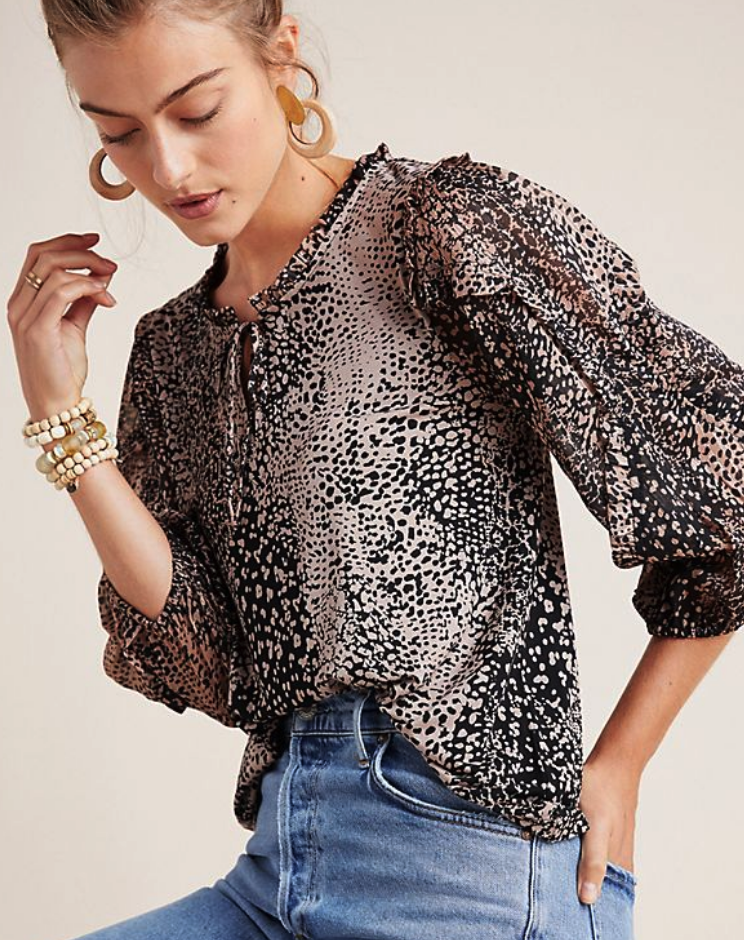 This peasant top is gorgeous and comes in three colors. It receives rave reviews and is now under $40.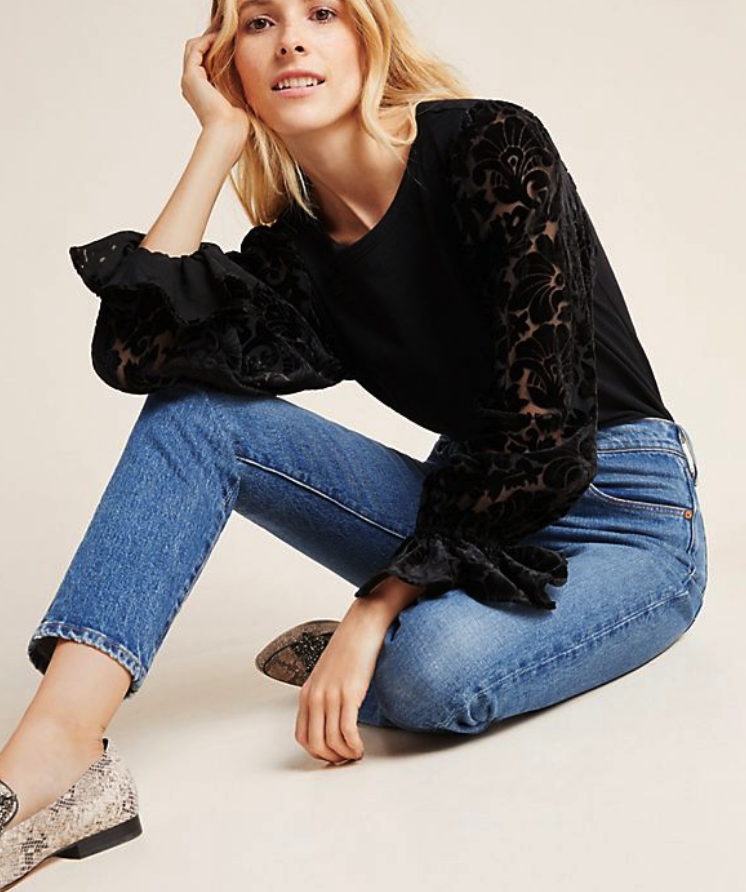 I think this top could be really striking for the holiday season. So unique and pretty.
COMFY CROPPED JOGGERS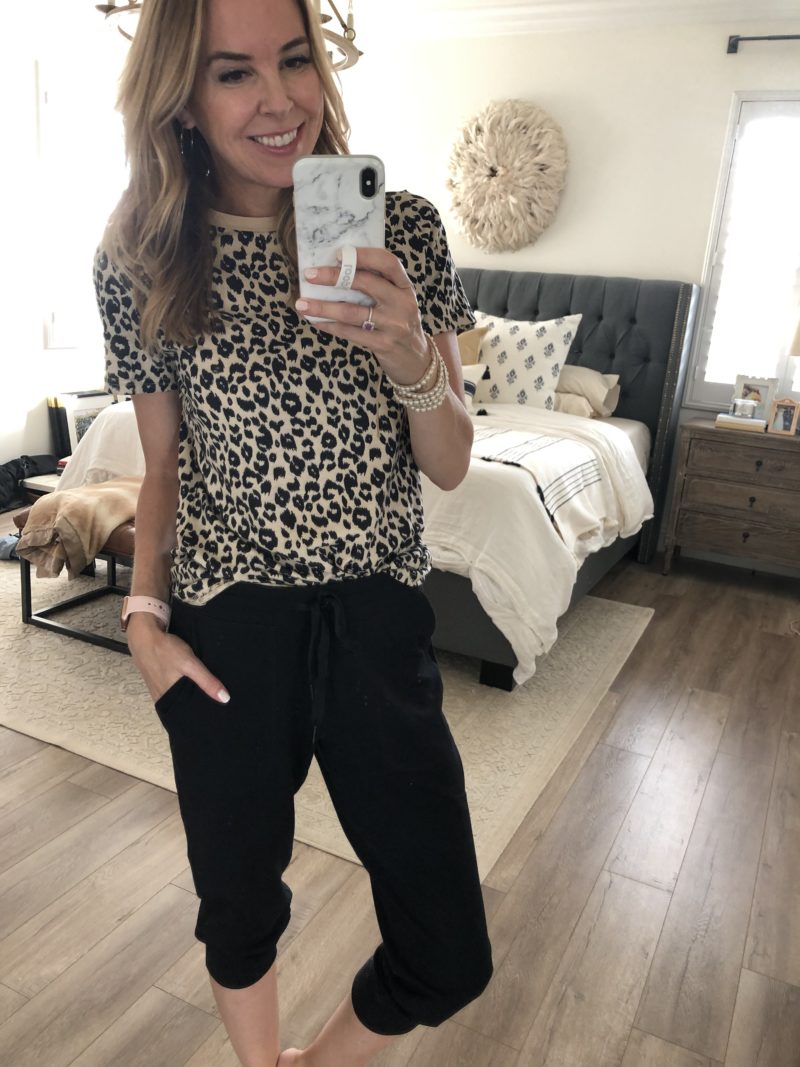 Finally a cropped pair of joggers. I always like to raise mine up but these actually come cropped. So cute and sooooo soft. Perfect for running errands or for lounging at home. And the leopard tee is on repeat quite a bit over here. I always get compliments on it.
The scoop: Comfy, cute and a great price. Wearing XS.
YOUR AMAZON FAVES
Here are the top five picks from last month: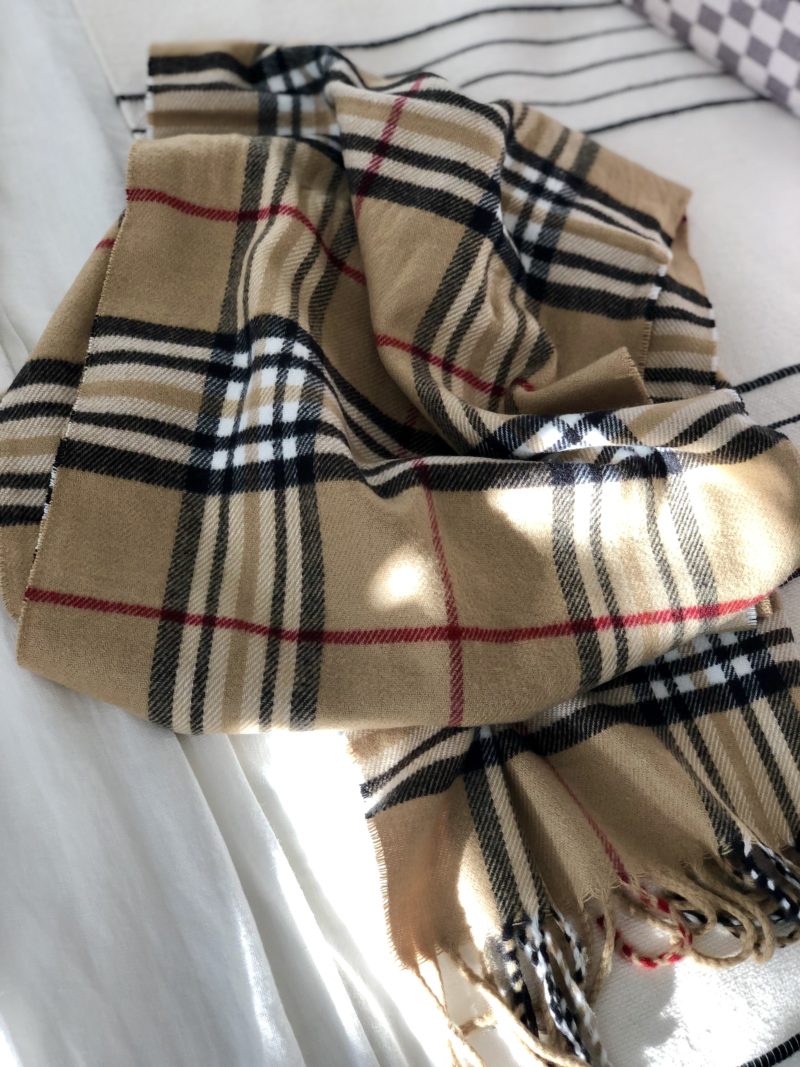 I spoke to a dear family friend over the weekend who shared that she sent this to her daughter-in-law. She LOVED it and that made my day. Love hearing when you all connect with something I recommend. This scarf is honestly beyond soft. A MAJOR BARGAIN.
FOR THE BOYS (MEN)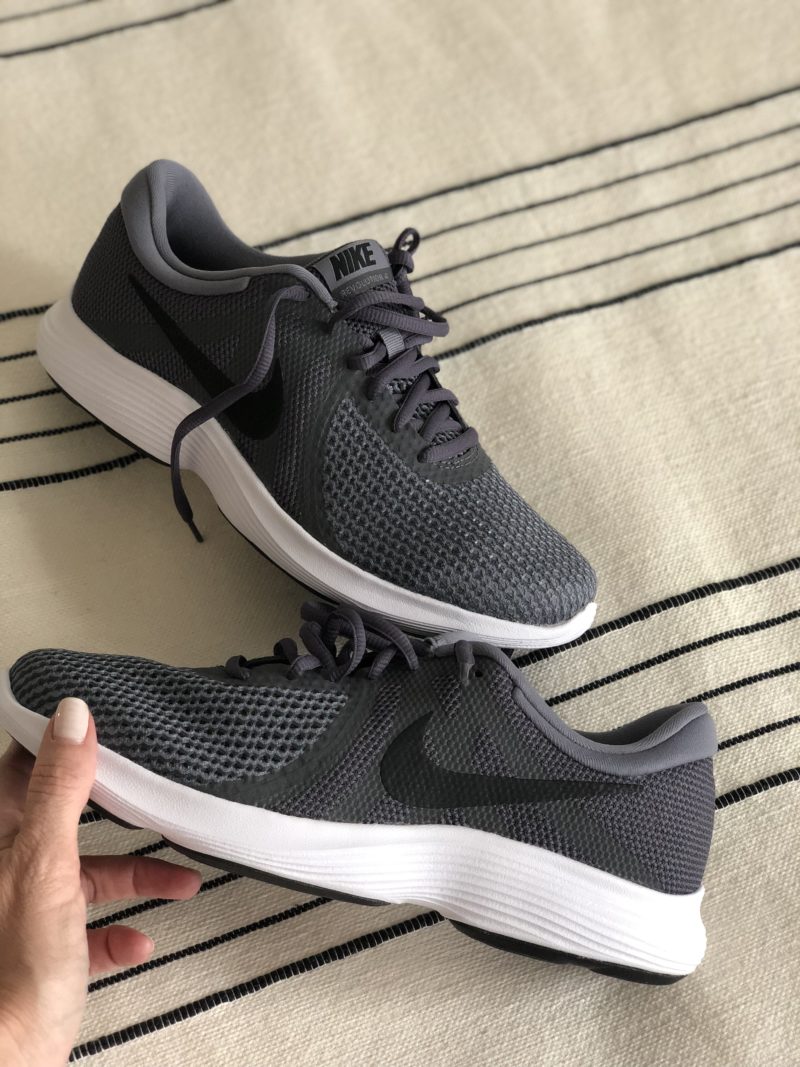 Boy moms listen up! Or if your hubby needs new kicks. My son is beyond picky when it comes to athletic shoes but these passed the test. You better believe I bought two pairs. One for his dryland practices for hockey and one for his PE locket at school. Great price and they comes in a ton of color choices. The fact that he likes these and will retire the ones with holes is HUGE.
The scoop: Kid approved and that's a miracle. True to size for us.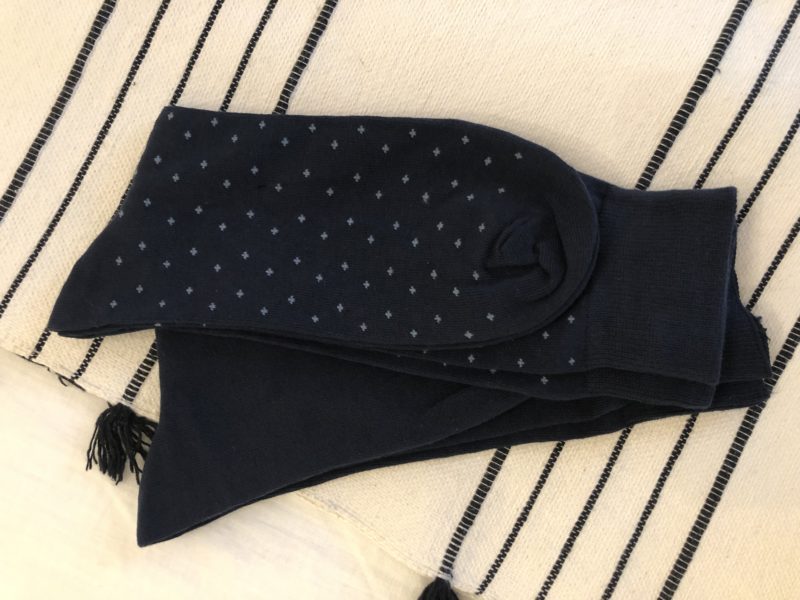 This is actually cracking me up. I went to take a photo of the socks I ordered for my husband and this is all that is in the pack. He has already worn the other three! I guess that is a testament to how much he needed them and how much he likes them.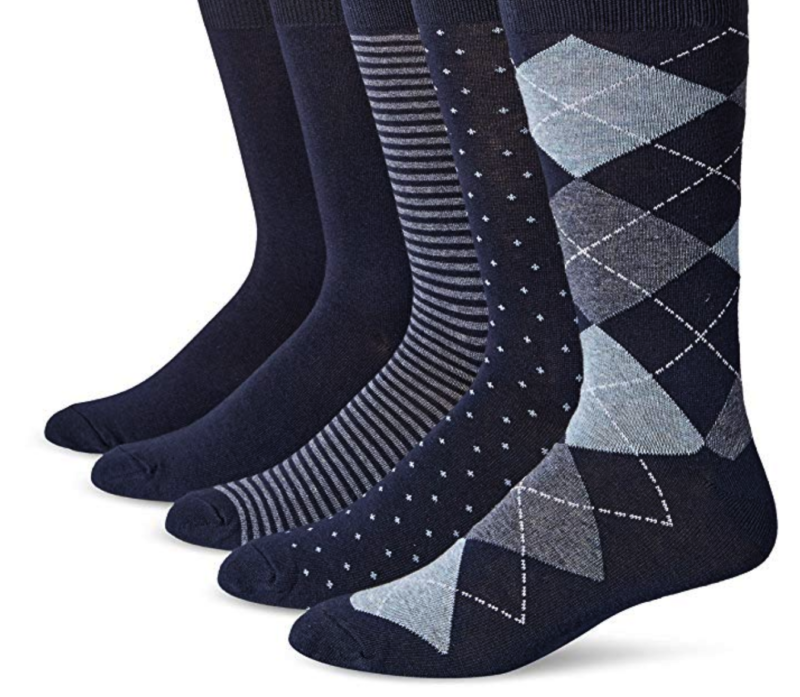 These receive perfect reviews and they are such a good deal. In fact, I am ordering another set.
The scoop: Excellent deal and husband approved! Great buy.
SOFT & CUDDLY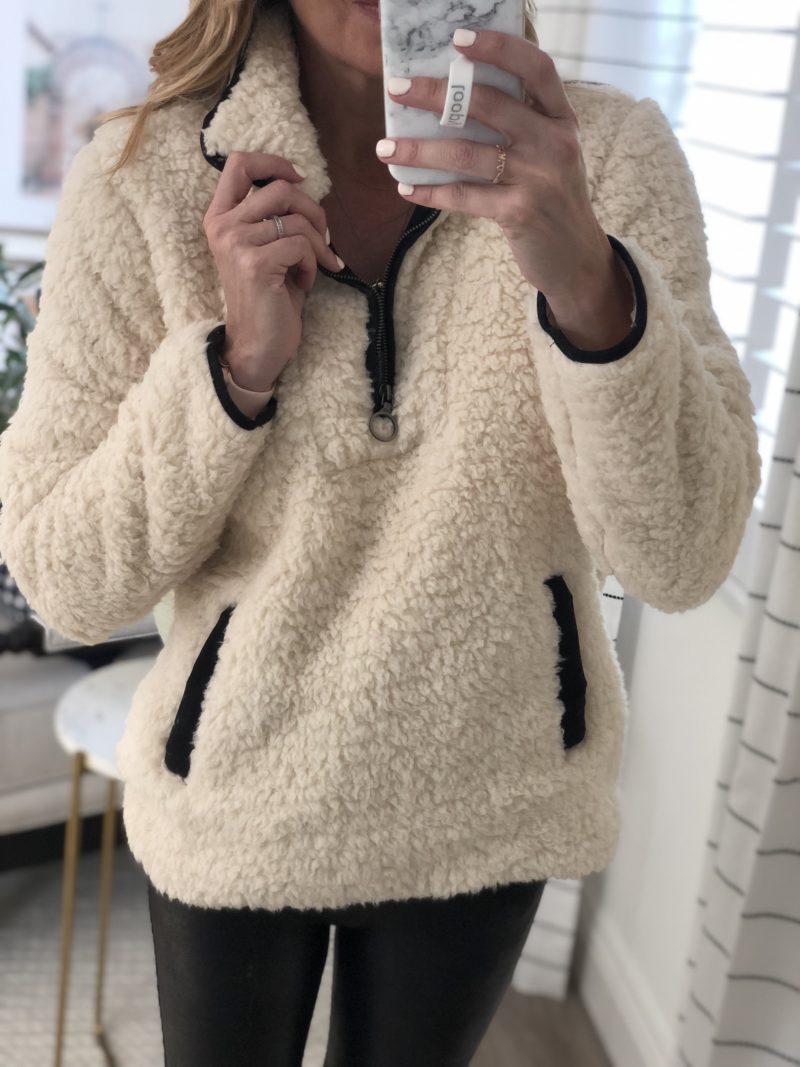 Wanted to let you know this soft pullover is back in stock in all sizes and on sale. I LOVE THIS PULLOVER. It's already seen the hockey rink a few times because it's so warm and cozy. Highly recommend.
WALMART STYLE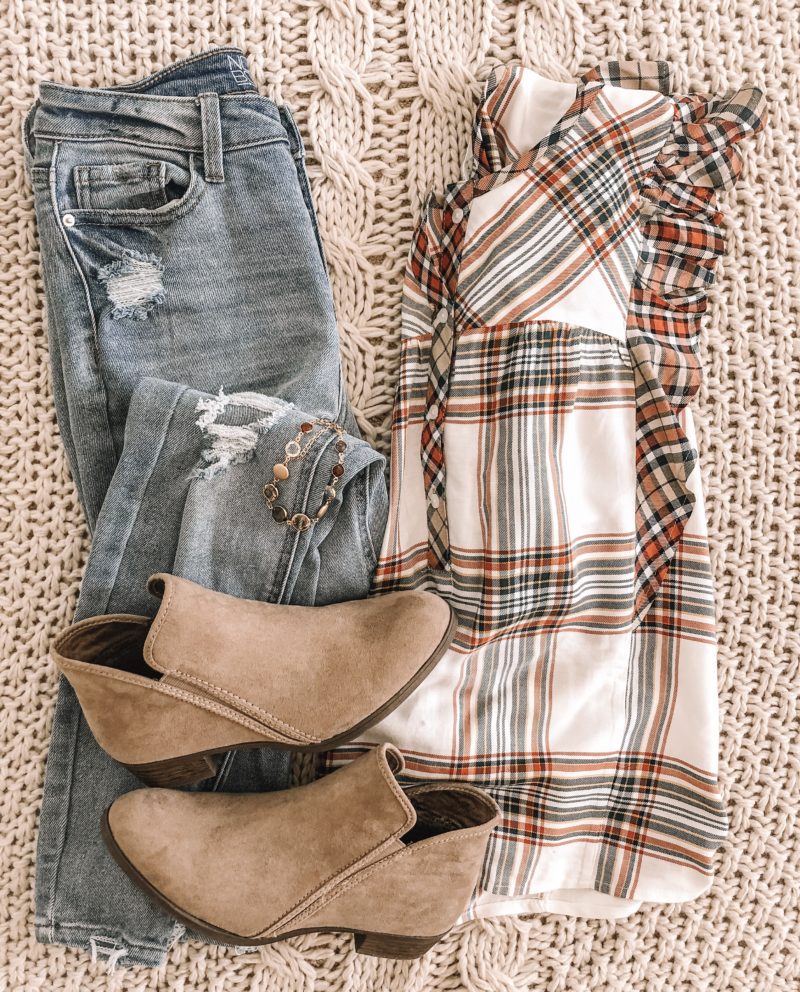 These were a huge hit with all of you. How can you pass up $15 booties that are comfy and cute. I found a few more goodies below.

Thought these were pretty darn cute and under $20! They get great reviews.
SKINCARE SALE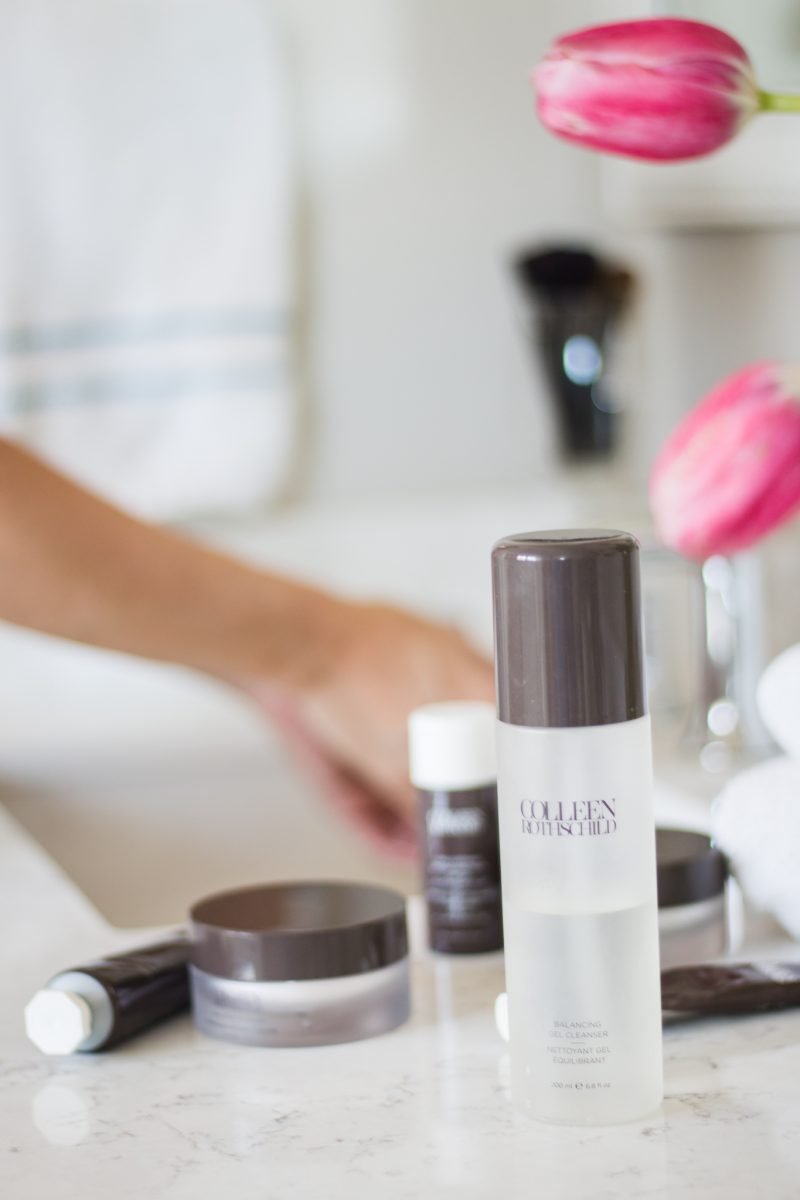 Don't forget Colleen Rothschild is celebrating a birthday and passing along savings to us. It's a great time to stock up on your favorites or try a new product. Below are some of my top picks.

NEUTRAL RUG ALERT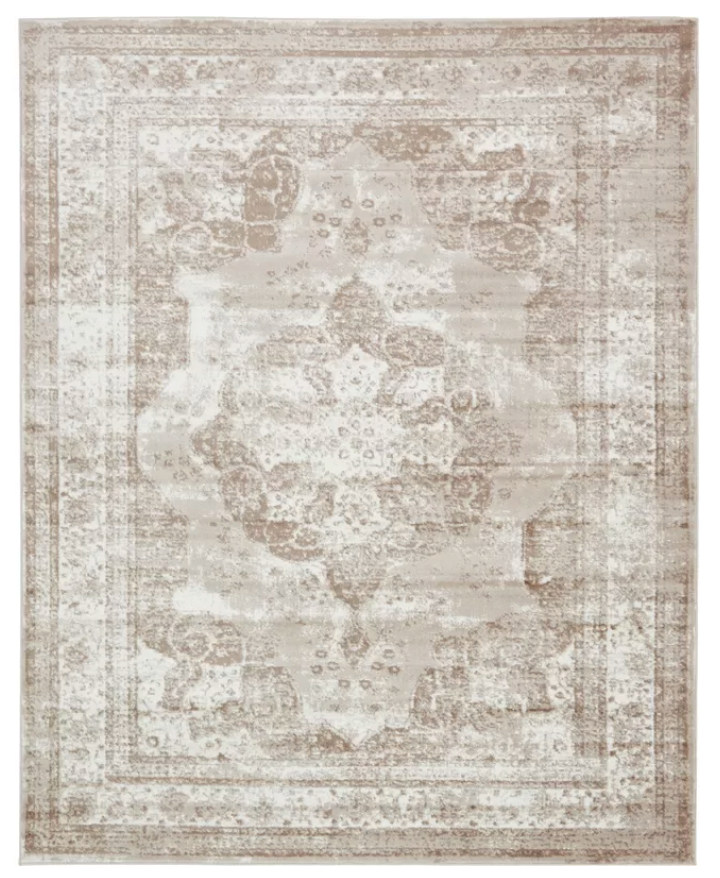 Major heads up!!! I am asked all the time about a good neutral rug. This rug is amazing and the price is bananas. If you are in the market, definitely check this out .
FARMHOUSE TOUCH
This adorable bench is back in stock. We have this on our front porch and have been thrilled with it. But it would look daring in an entryway as well. Great buy! I love the super smooth surface. So easy to dust which is key when you have a dark piece of furniture. You can see our front porch here.

I rounded up some darling farmhouse finds above. All great deals. This pair is a great buy.
Like I said, we are off to the Walk to End Alzheimer's. Dressed all in purple and holding a purple flower for the fist time. Just can't believe it. If you know someone that needs resources or support you can always direct them to my Alzheimer's page.
Enjoy the weekend, sweet friends.