Good morning. I can't believe Christmas is exactly one week away. I wish this time would slow down. I'm sure you can relate with the kids being so happy to have wrapped up the semester. I just love this time with them and could use more than a week, that's for sure. I stumbled upon some cute finds and am anxious to share them with you. Let's jump right into a little Saturday Shopping.
BACK IN STOCK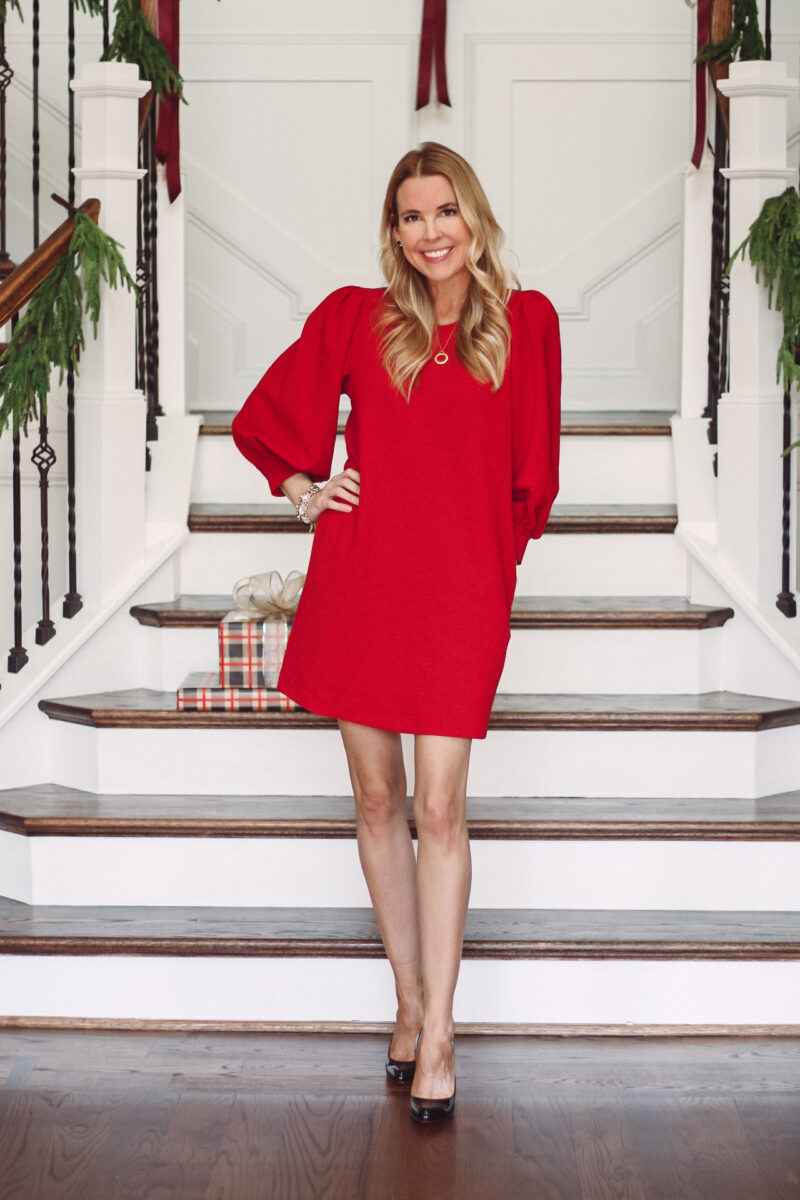 Finally! This $32 dress is back in stock. Girls, it's soooooo good. In fact I love it so much I bought it in black, too. It looks for more expensive and I love the pockets. It will sell out quickly again.
DARLING DRESS ALERT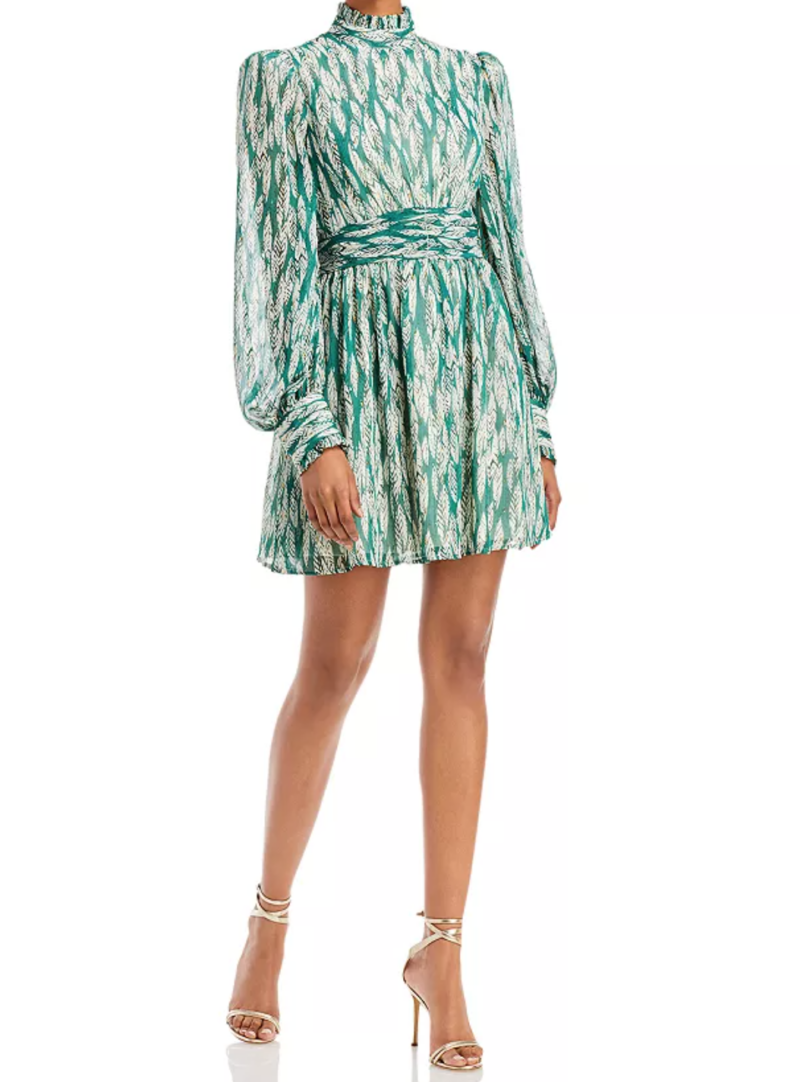 I can't wait for this dress to arrive. My friends and I have been lamenting about how hard it is to find cute things right now. But this dress is gorgeous and on sale. The reviews are great, too.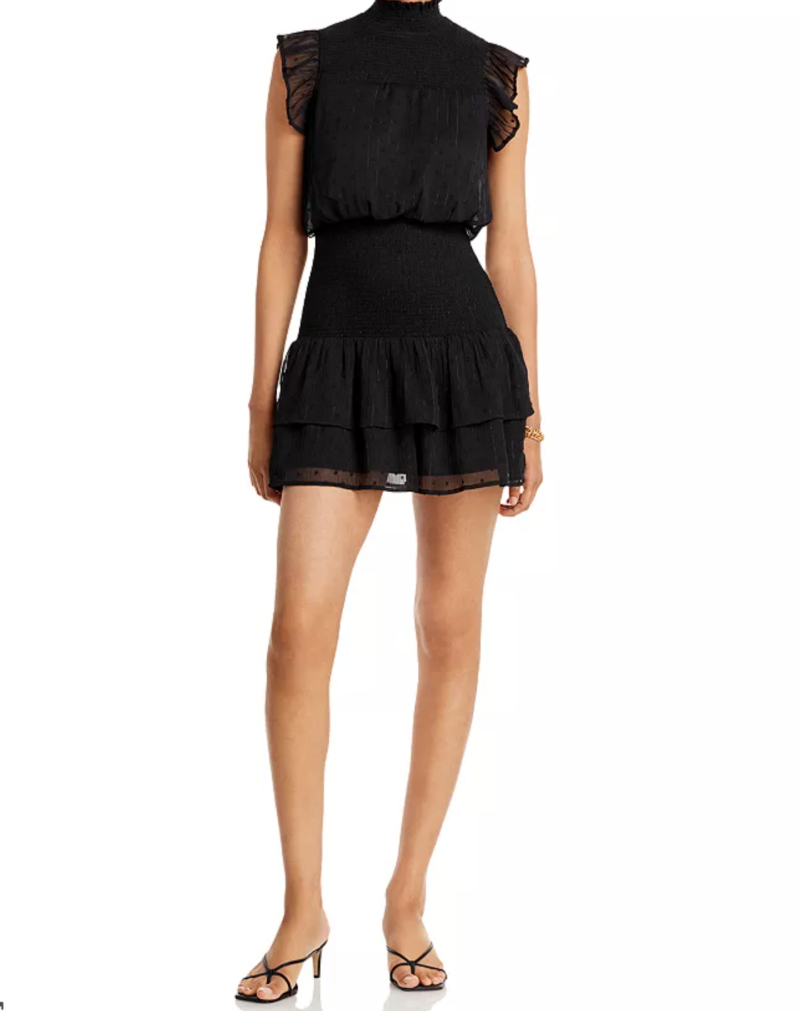 This black one caught my eye as well. Love the cut on this.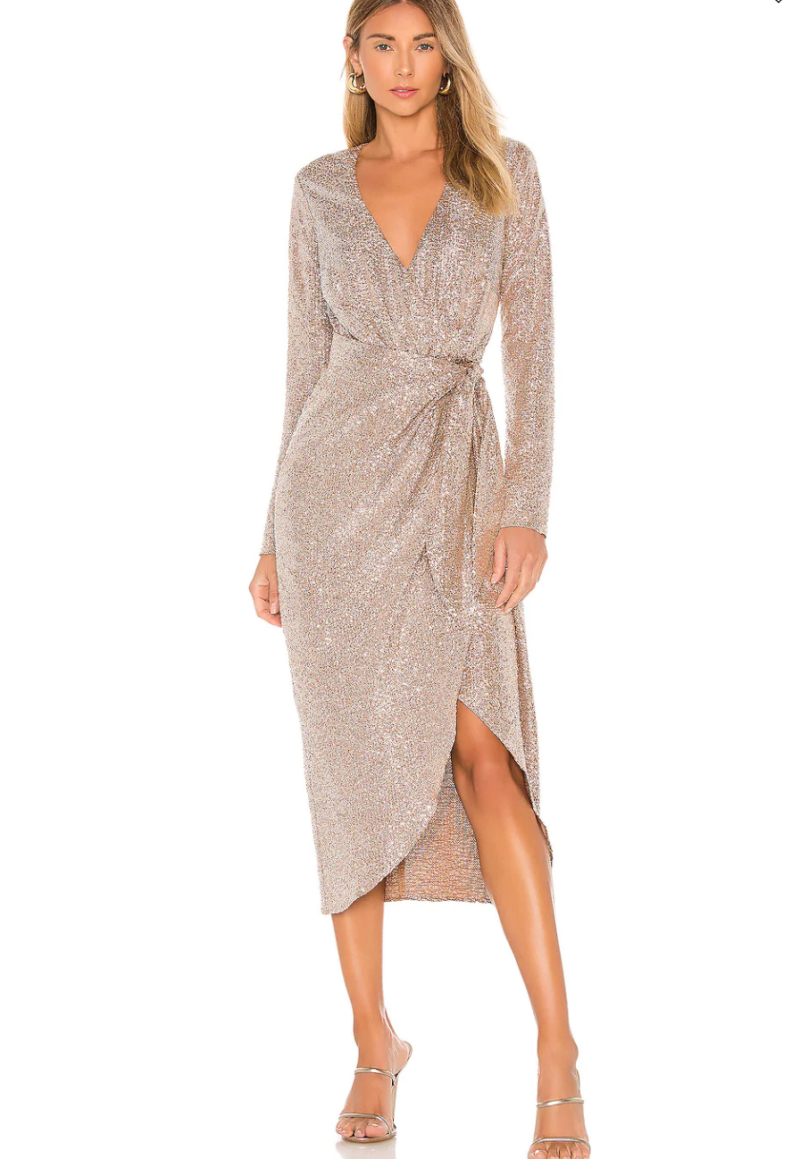 In my head I lead a much more glamorous life and would love to wear this dress on New Year's! So pretty.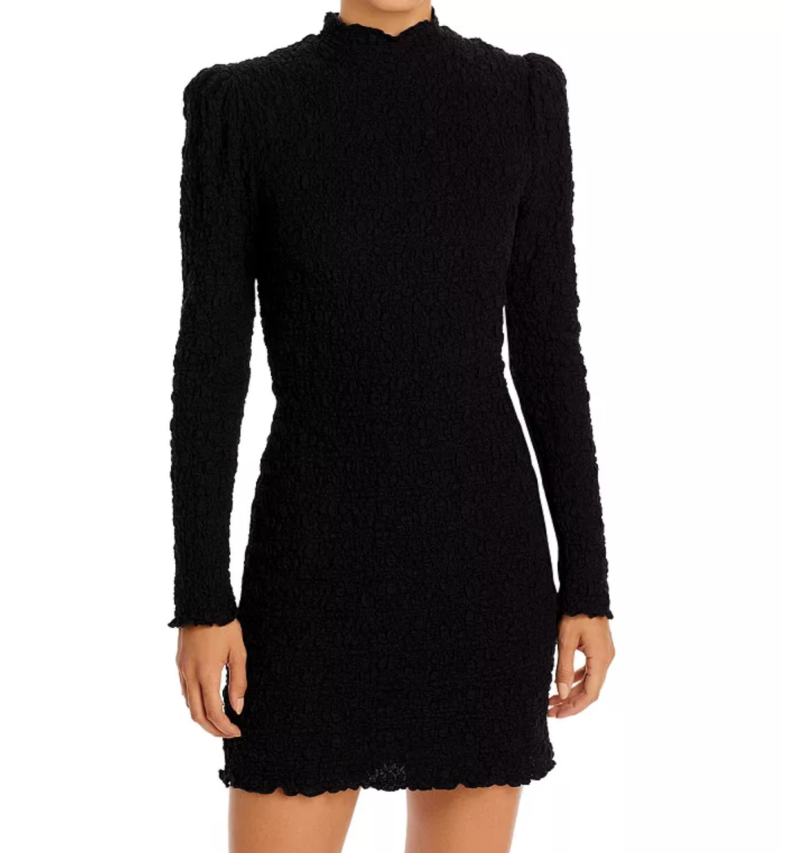 This body-con dress would be fun as well. Or you roll with a cute pair of jammies and stay in! Most likely for me.
AMAZON FINDS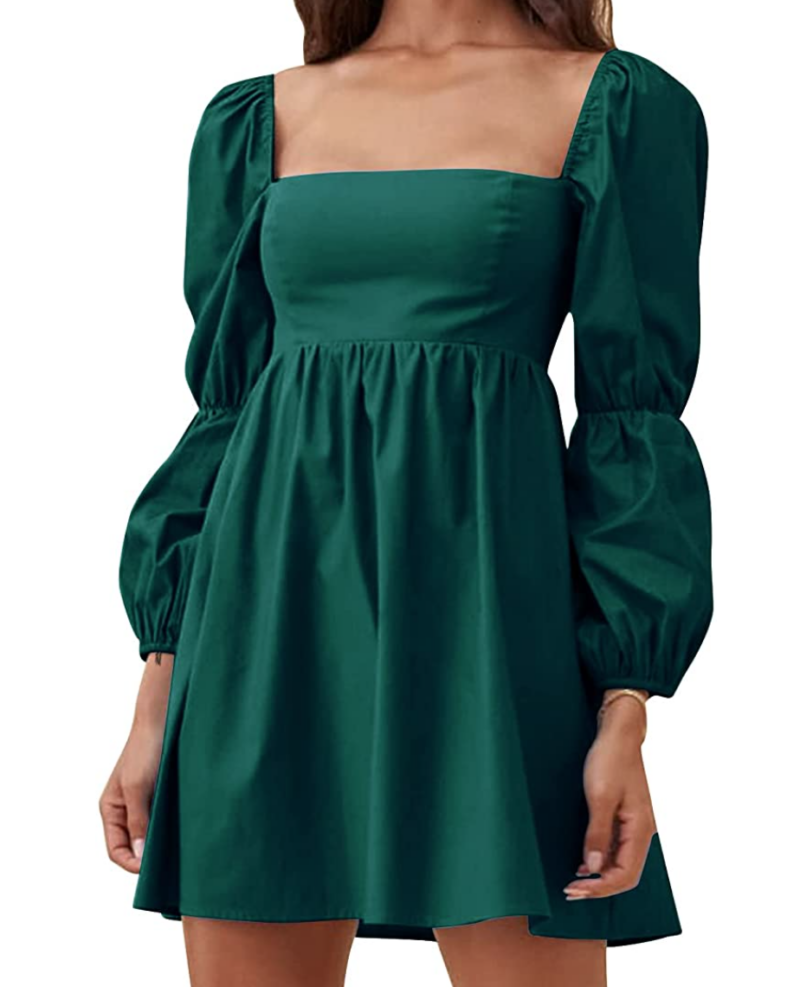 My daughter ordered this dress and it's so cute on her. The color is gorgeous and the cut very sweet.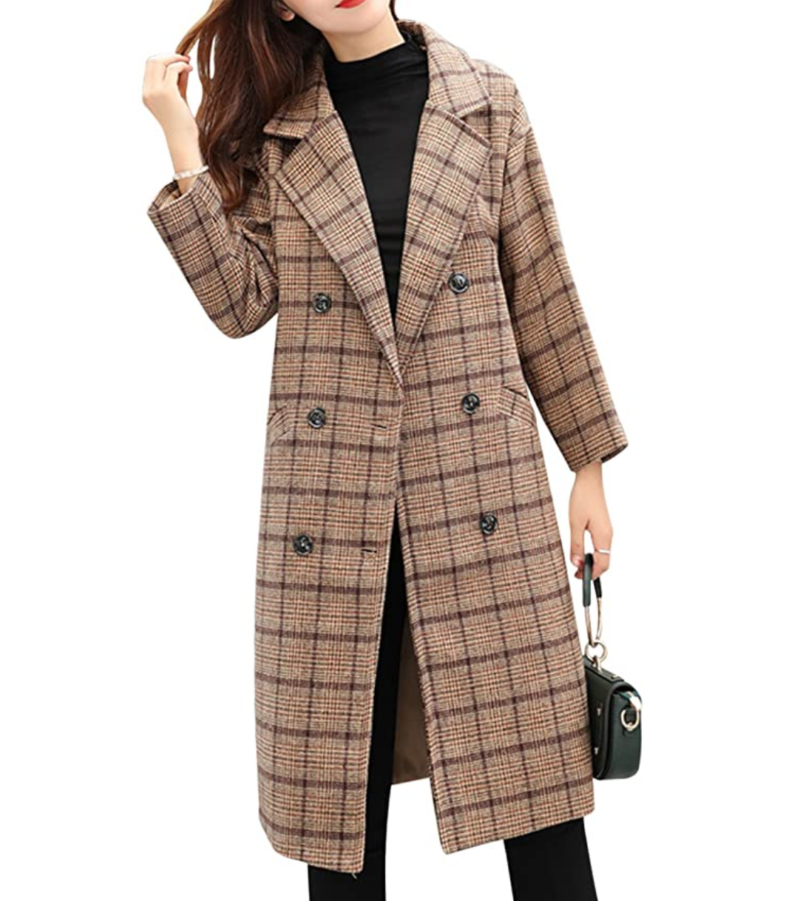 I have a very similar coat in gray that I have been wearing non-stop so when I spotted this khaki one I knew it would be a great addition to my wardrobe. Most of my clothes are very neutral so it's easy to throw a plaid coat on top and give the outfit a bit more style. Just be prepared as the sleeves are shorter on this. Will be cute to even roll them up a bit.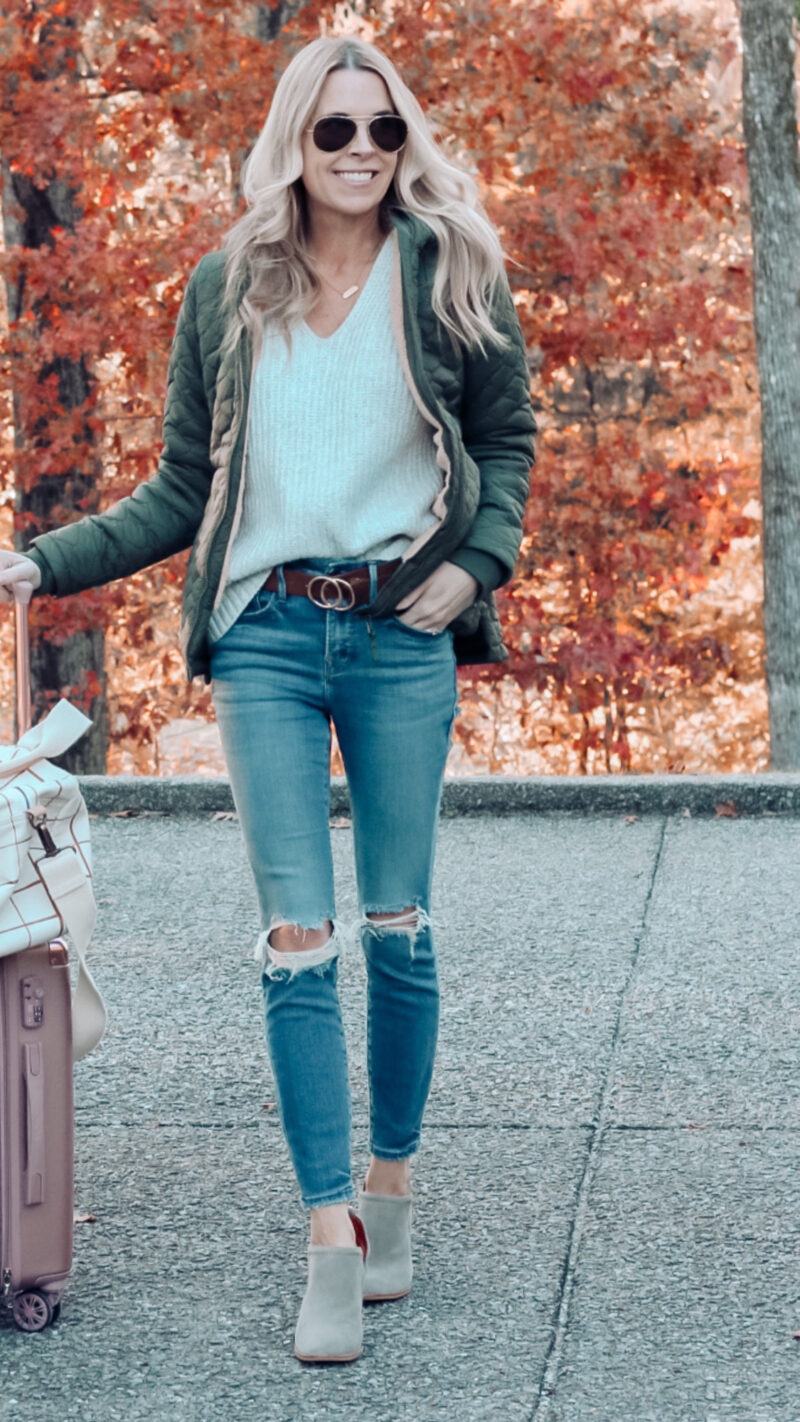 You can't go wrong with this one, either. Every time I share it I get questions about the fit. I am wearing the small. It's not fitted, but it's also not too boxy which I appreciate. I can still layer a sweater under it. I bought this in black, too. In fact I keep the black version in my car in case I get caught somewhere needing a jacket. (The weather here is crazy unpredictable).
ANOTHER GREAT OPTION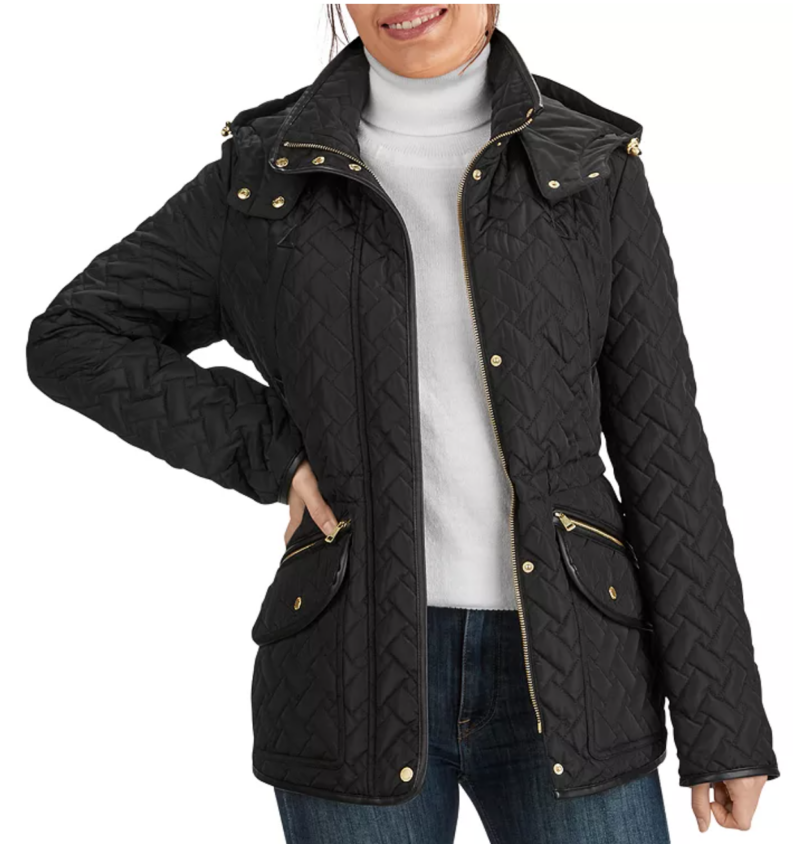 This darling coat is on sale. Great cut and I love the hardware detail on it.
MADEWELL SALE – 40% OFF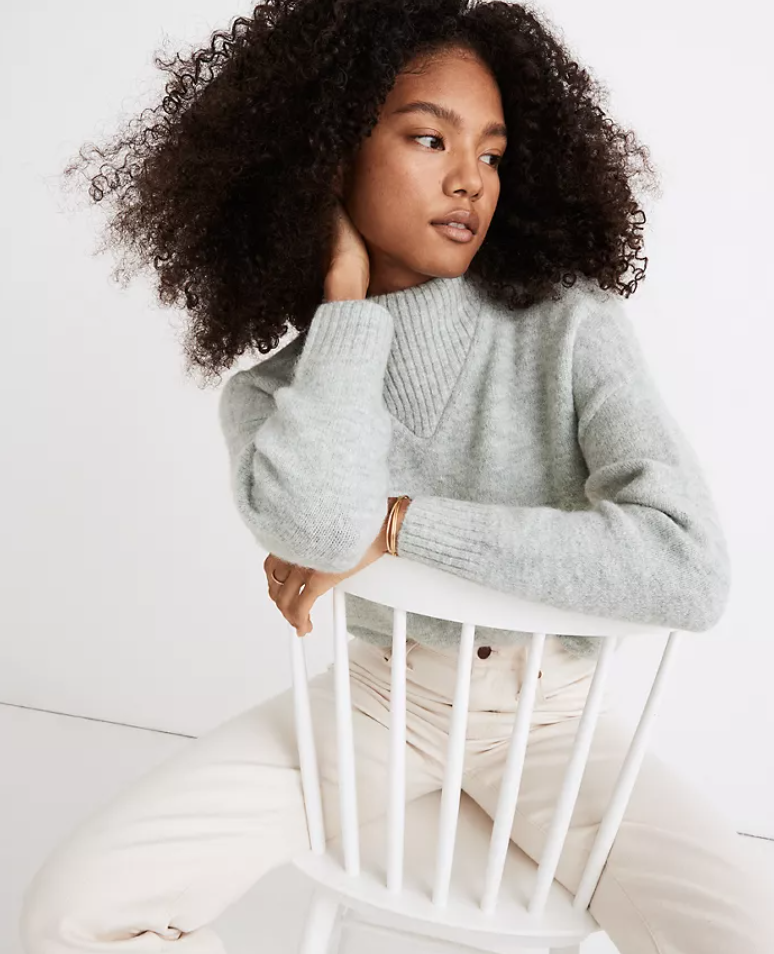 Madewell is having a fantastic sale. So many pieces are 40% off. Love this sweater.
SAVE $20 ON MŌDERE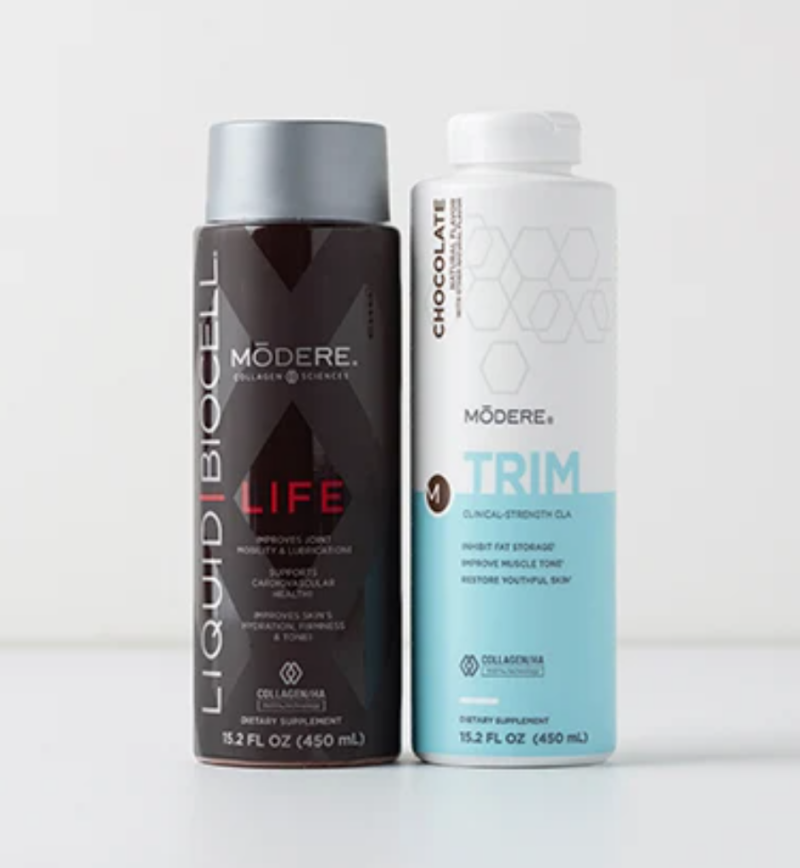 A few of you have mentioned how much thicker my hair looks (thank you!) and there is no question it's the Mōdere products I take. t's the only thing I've changed over the last six months. My hair is so much thicker and grows so quickly. Taking the trim has had a really big affect on my muscle tone. Trim packages are currently on sale.
We stop making collagen in our 20s and I sure did notice that with my skin. Wishing I had started years ago but happy to be supplementing now. The liquid has a 90% absorption rate compared to 20% with a powder (in case you're wondering why I switched from powder). Trim bundles are currently $10 off and you can stack my code (COURTNEY) for an extra $10 off if you are ordering for the first time.
COOKWARE SET SALE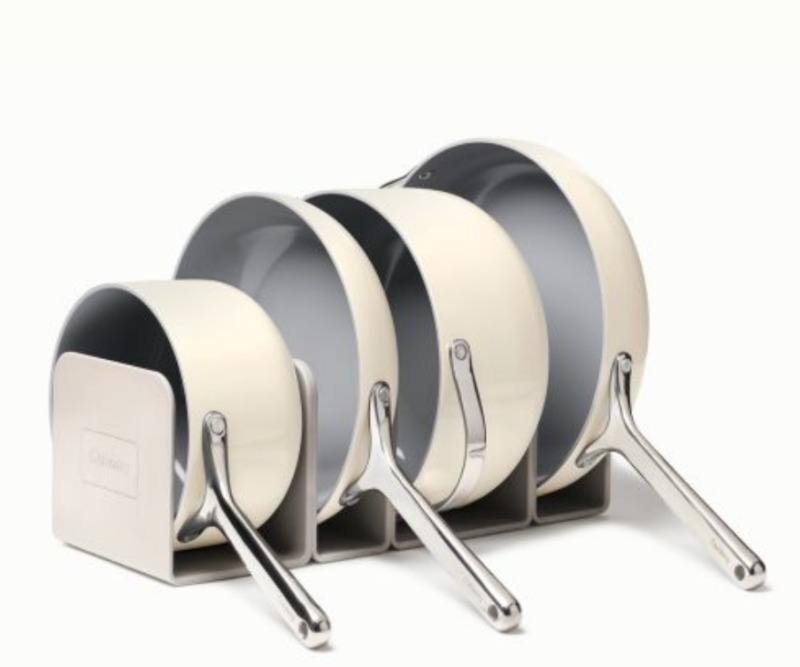 One of my dear friends has this set and raves about it. The lids can even hang on your cabinet door. They are coated in ceramic so safe to use. The sets come in many different colors and are currently $100 off.
TOXIN FREE BAKE SET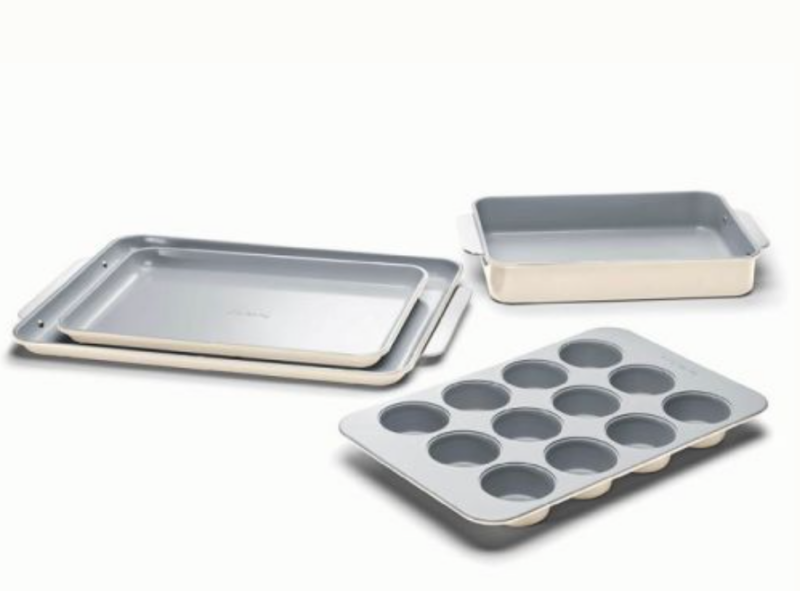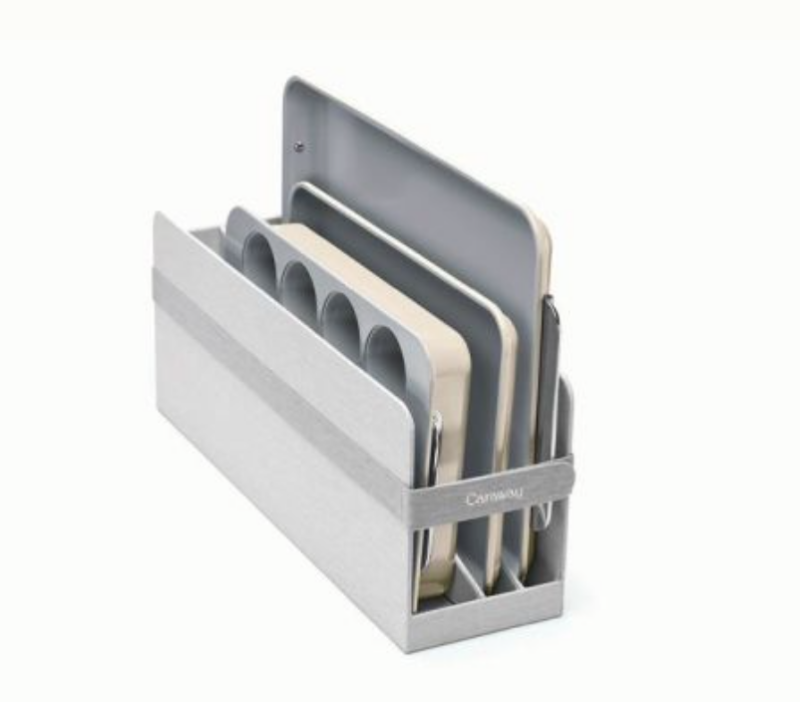 I have my eye on this chemical free bake set. I LOVE the storage container it comes with.
HUGE HOLIDAY SALE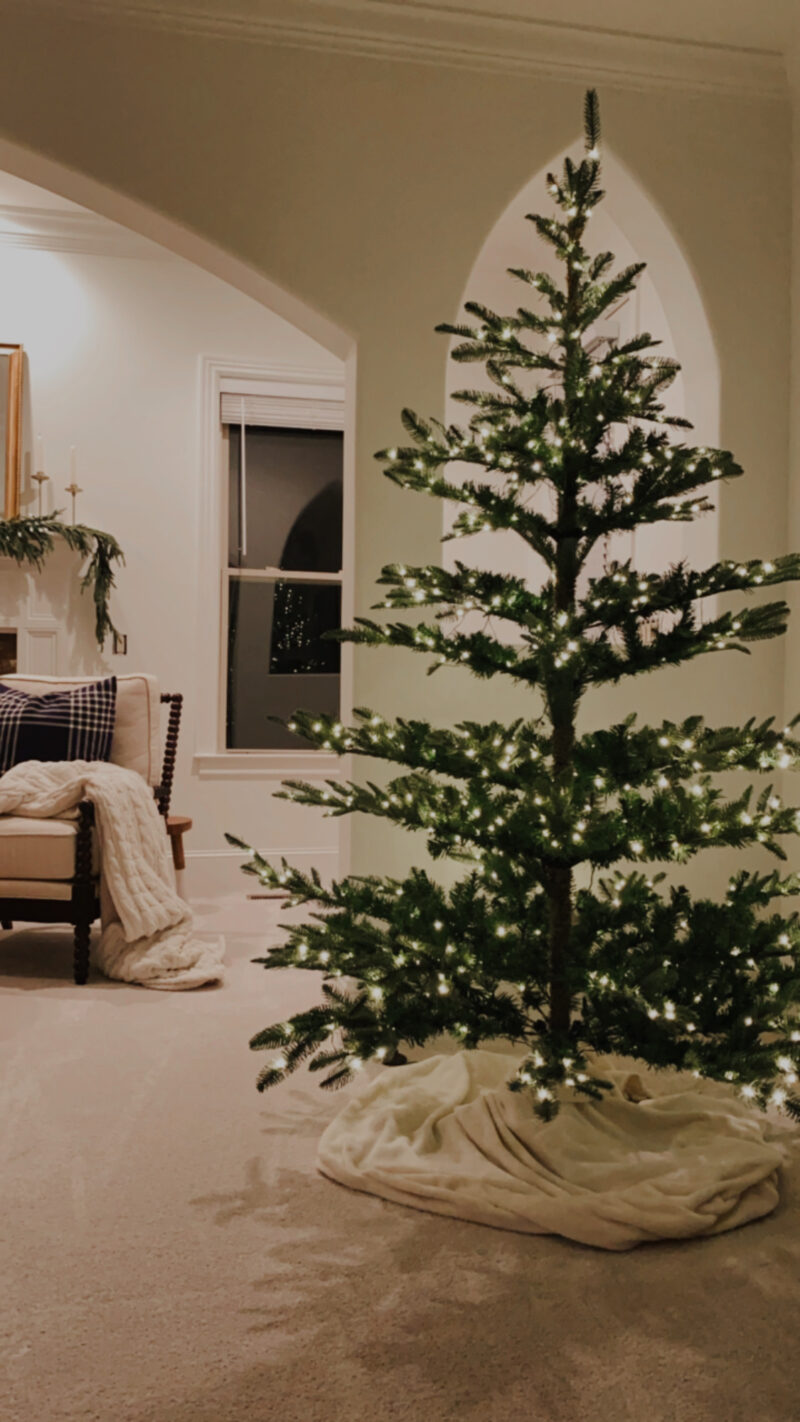 Did you all see this tree is an extra 25% off the sale price. It far exceeded my expectations. We put it up in our bedroom and I am in love. In person, my husband said it looked like you went and cut it down from the forest. It's a great one, girls. Plus it has the little micro lights and so many of them. Truly beautiful.
We also ordered these candles and they are brilliant. You no longer have to worry about candles dripping or the safety factor. They really are so lovely. I have wanted my tapers lit but never felt I could leave the room when they were real flames.
BOLL & BRANCH
The softest, most luxurious sheets ever! You can have expedited shipping to arrive by Christmas (for free) right now. We have these in the guest room and I am envious of our guests. Wanting some for our bedroom. Santa, are you reading this?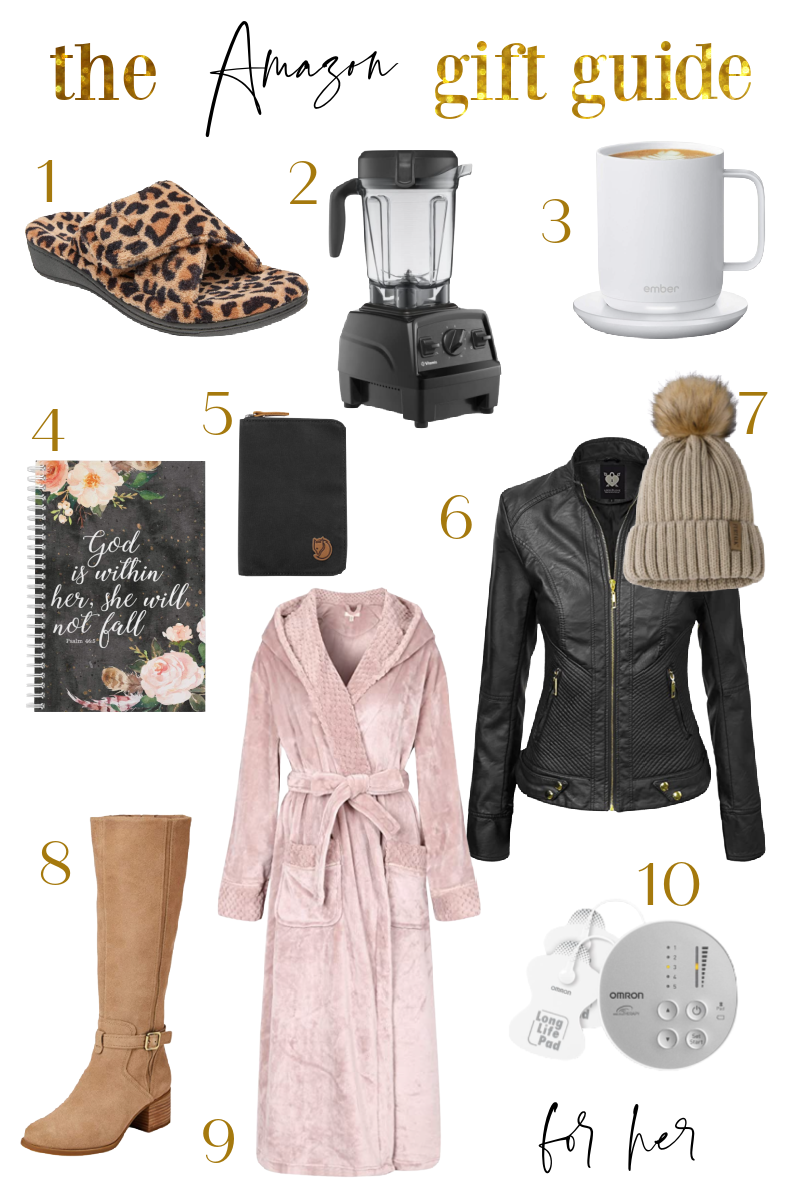 Still looking for Christmas ideas that will arrive quickly? This gift guide may help. And if you are in the mood to bake, these cookies are scrumptious.
Wishing you all a really wonderful weekend. I hope you have some time to enjoy the spirit of the season and enjoy time with your family. Time is something we can't ever get back. Use it wisely. Thanks for stopping by.