We are kicking off the weekend on the right foot. I spent the majority of yesterday cleaning the house and had the kids clean their room as well. It feels good to greet Saturday with a tidy home. We are normally not that on top of it! Looking forward to spending some time with my aunt today as well as watching our son play baseball. The days are warming up around here, but we sure do have chilly evenings. Here are a few cute layering pieces in this installment of Saturday Shopping.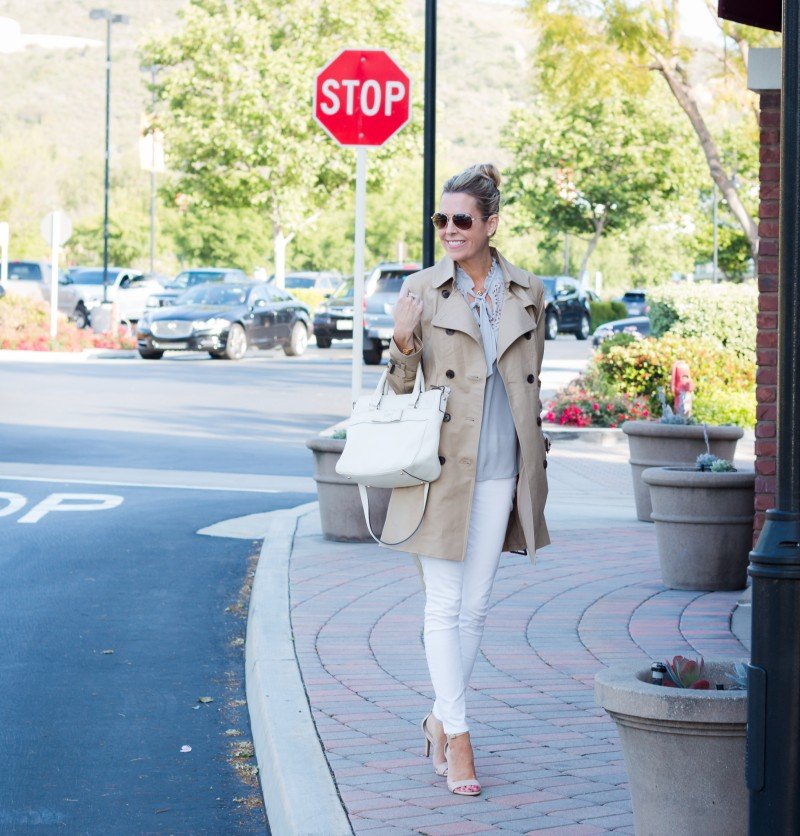 When I was in Dallas, I was able to meet with some of the faces of Joe Fresh. They are the ones who introduced me to this darling trench coat. I didn't realize what I was missing. I really like having a lightweight coat that can be dressed up or dressed down. For this date night out with my family, I paired it with my favorite white jeans and cut-out tank. I think the trench coat gives the look a dressed up feel without being "fancy!" I am wearing a small in the coat. It's also 100% classic and will never go out of style.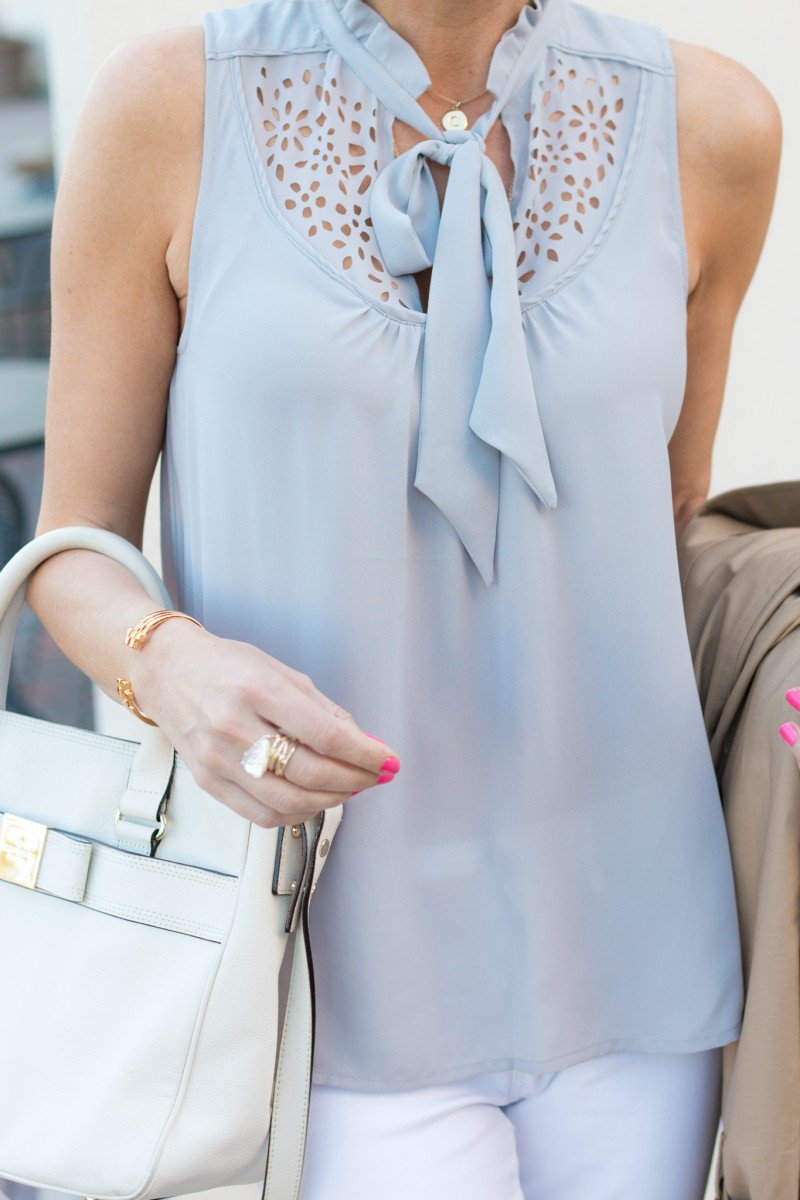 I have gotten compliments on this ring each time I've worn it. It's so different and unique. It also comes in four different colors. It would make a beautiful mother's day gift if you want to hint to the husband!! And this tank!!!! I LOVE it. It's even prettier in person and falls really nicely. It also comes in four different colors. It looks cute tied or untied. Anthro always has the best sale section. I found this there and it's on sale for even more now! Sizes are going quickly.  I have also paired it with my distressed jeans below. This dress is also super cute and an extra 40% off the already marked down price.  I just ordered the navy one in a size 4.
tank | sandals (so comfy) | similar jeans | handbag (sale) | pendant | watch
You'll be seeing a lot of these sandals. Very very comfy and so cute with everything. They run true to size. I even traveled in them walking up and down airports and they were fantastic. My color is called, "Jute leather" but I would have named them gold!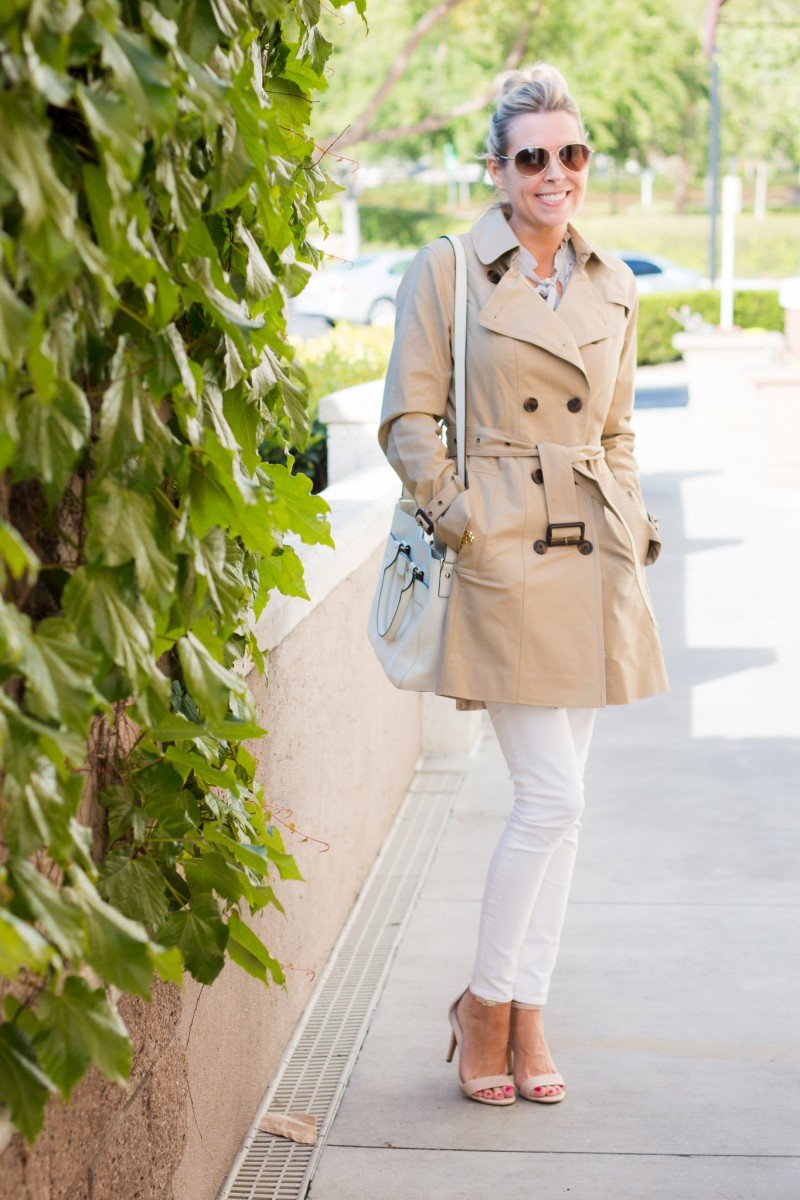 Shop This Look

Ankle strap heels are everywhere and almost every shoe designer makes them. I have tried them all on. I don't know if it's because I have a high arch or if I am just picking, but most hurt my ankle or just aren't comfortable. I can't say enough about these Aldo heels. I had them in black and ordered these because I love them so much. They are a fantastic price and ship for free. Highly recommend. They are the heels that I don't mind wearing on date nights or for an evening out because they feel great on my foot. And still wearing my $12 sunglasses. No stress if I lose them and of course I never will because they were only $12. I have only lost expensive ones in the past. Live and learn.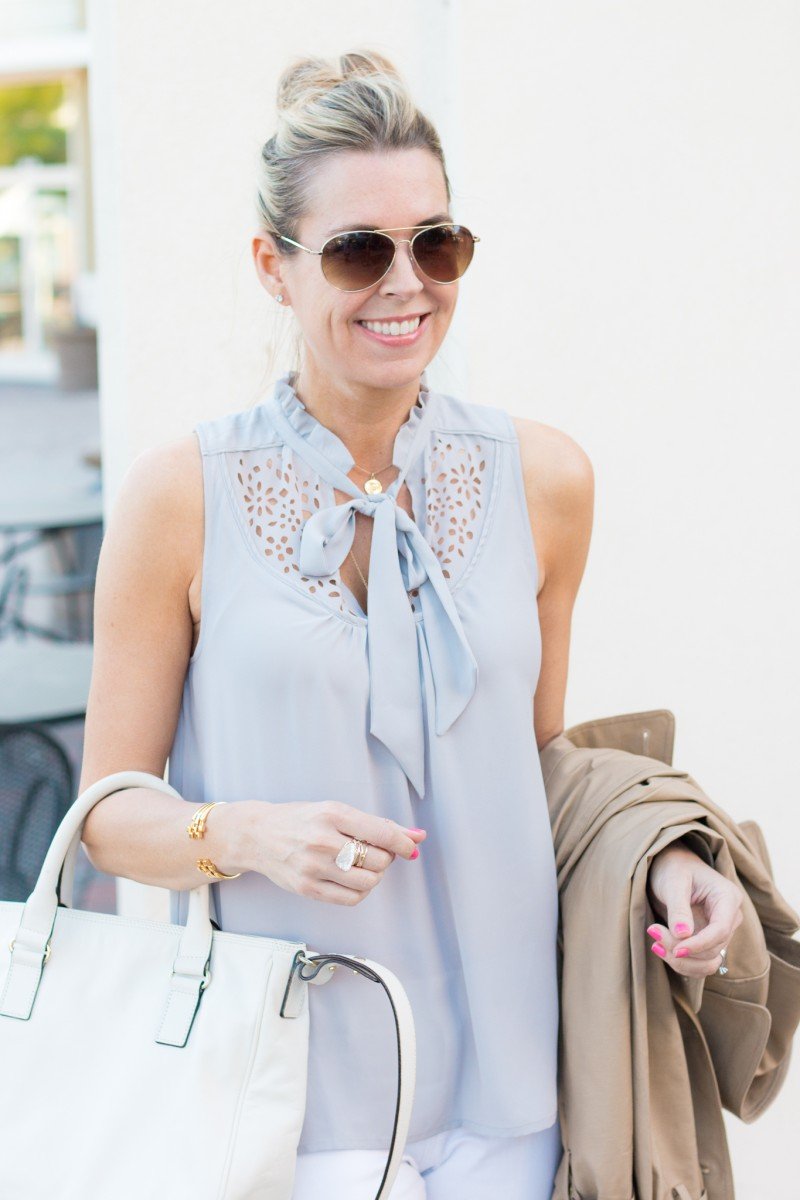 You know I am a white handbag girl. I have had this one for years. This is a similar Kate Spade bag. This Rebecca Minkoff one is 40% off right now. That's a huge discount. But if you don't want to splurge on a handbag, this one is a cute style and a steal. I don't know about the quality so it may not last for years, but it sure is darling. And I'm still wearing the pendant my husband gave me on a daily basis.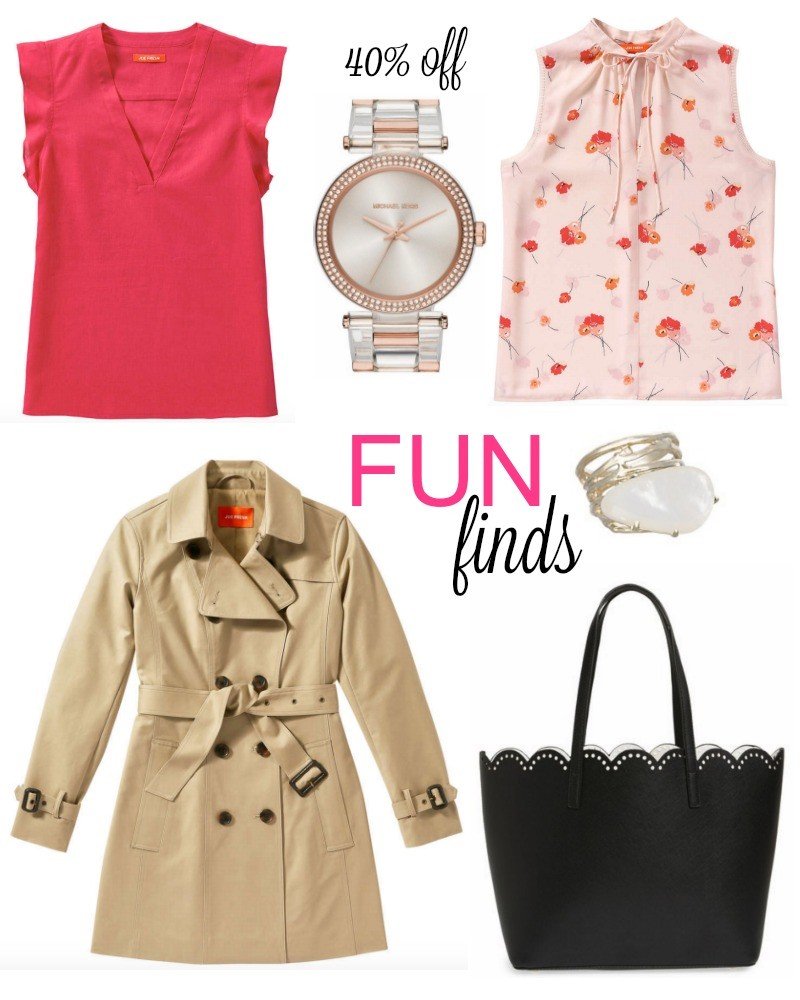 pink top | floral top | watch (40% off) | trench | ring | scallop tote
Thought this tote was so cute. It reminds me of the more expensive Kate Spade scalloped totes. . .but for far less. I have a Michael Kors watch that I wear daily. And I have for years. This one is beautiful and 40% off!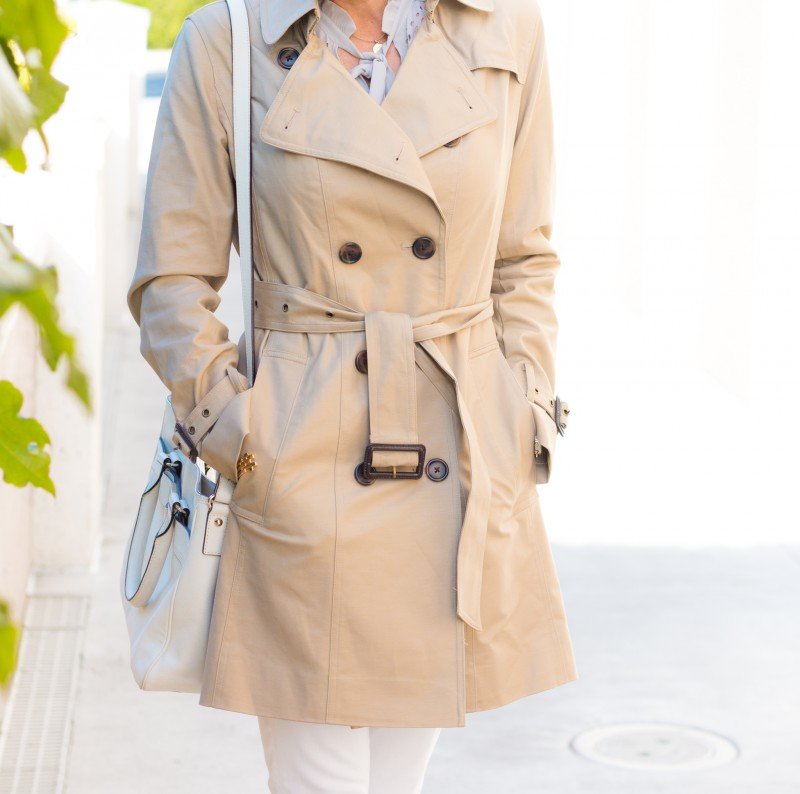 I like how the trench really can pull the entire look together. And so easy, right?! Do you have one? Here is another one I found that is a bit longer but for about the same price.
I spotted some really cute finds for the little ones, too. The prices are all really great and so is the color palette.
for the young man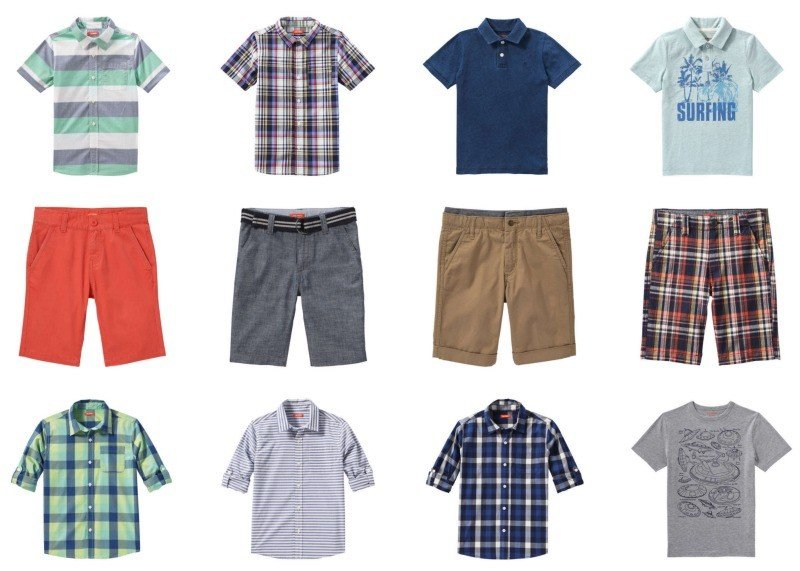 Well, hello cute styles for the boys! I LOVE the plaid shirts and those shorts. And none of these pieces are over $19.  You can shop the tops here and the bottoms here!
for the young lady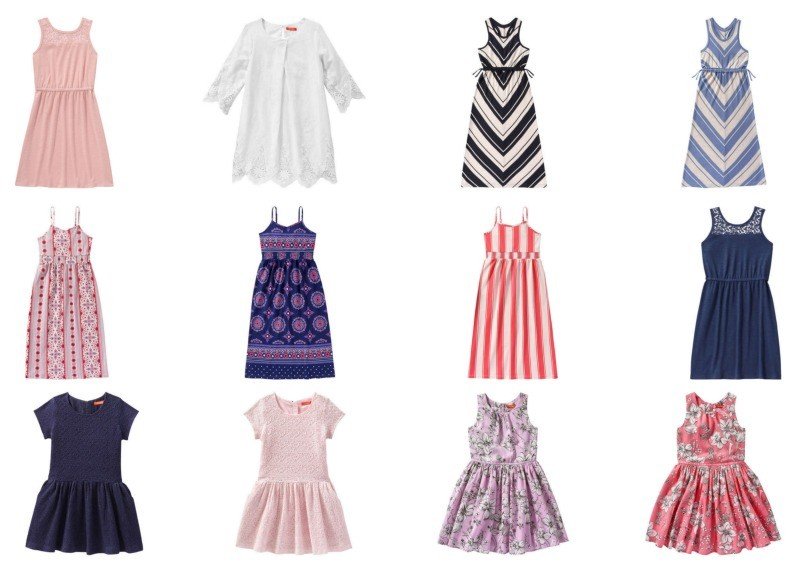 Excuse me, but can we get these in my size, too?! The maxis are dresses my daughter will actually wear so that's a win in my book. The dresses are all a great price point and they have darling tops, too. These tanks are now $7.94 so I ordered two for my daughter's upcoming birthday.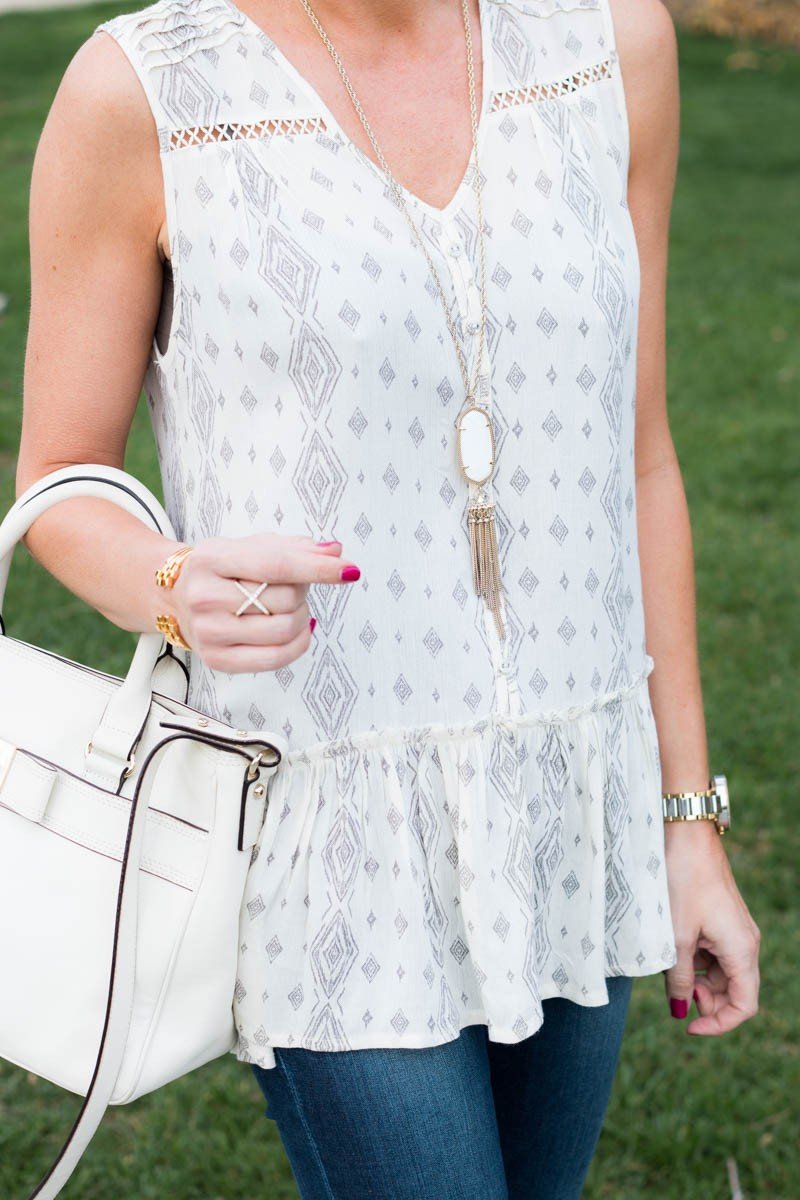 This tank is now $20 and comes in blue, too. | jeans | necklace 
And lastly, it's always fun to share some great sale pieces I found this week. This tank is now only $13! Dang! And if you are looking for a gingham button down, this is on sale now, too. And my favorite Honeydew striped robe is marked down 40% to $25. This robe is sooooo soft. Would make a lovely gift, too.
Great Sale Prices

Don't forget you can take an extra 40% off of the already marked down prices at Anthro. That includes some really cute home decor as well.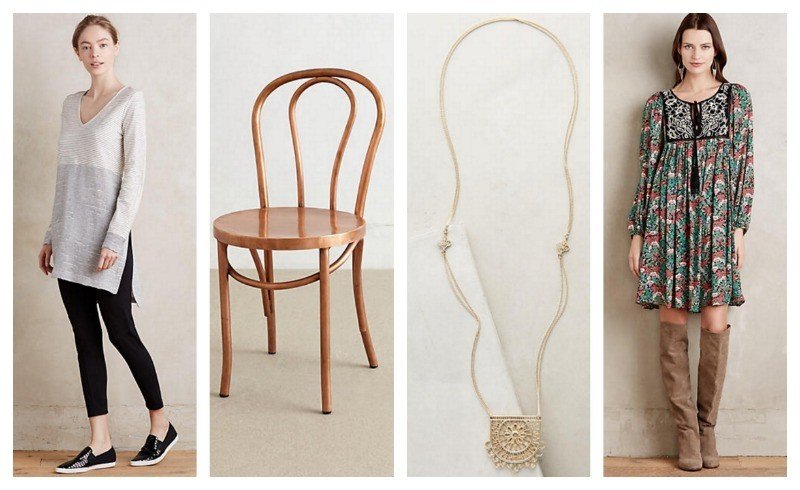 tunic  ($24) $78 | bistro chairs ($72) $148 | necklace ($18) $45 | dress ($60) $168
Other Sales Around Town:
Anthropologie: Extra 40% off sale prices
Loft: 30% off of everything
Gigi of New York:  Special Mother's Day tote offer
Pottery Barn: Friends and Family event 20% off of everything
Enjoy your weekend, friends.
*affiliate links used
Shop the Post

[show_shopthepost_widget id="1553168"]