Good morning!!! What are your plans this weekend? We are jam-packed with birthday parties, opening day of baseball, and some other fun happenings. It's one of those weekends where you feel like your head is spinning but it's all good so we can't complain. I thought it would be fun to take a look at Spring. I know we are still technically in winter but it just makes me feel better looking towards warmer weather. I rounded up 30 Spring Pieces that would be not only darling additions to a wardrobe, but they are all neutral and versatile, too.
CLASSIC & CUTE TOPS
one | two | three | four | five | six | seven | eight | nine | ten
Wouldn't it be nice if these all just showed up in our closets for Spring? So clearly the ruffle trend is here to stay for a bit. I have always loved the ruffles and when you wear them with jeans it's just so feminine and cute. There is something here for everyone. This one is so classic and will never go out of style. I love this and think it would be darling with my favorite white jeans. This one is on sale and a great buy. It looks darling under a cardigan. I also like the preppy vibe of this top. Hope this helps you jump-start ideas for Spring.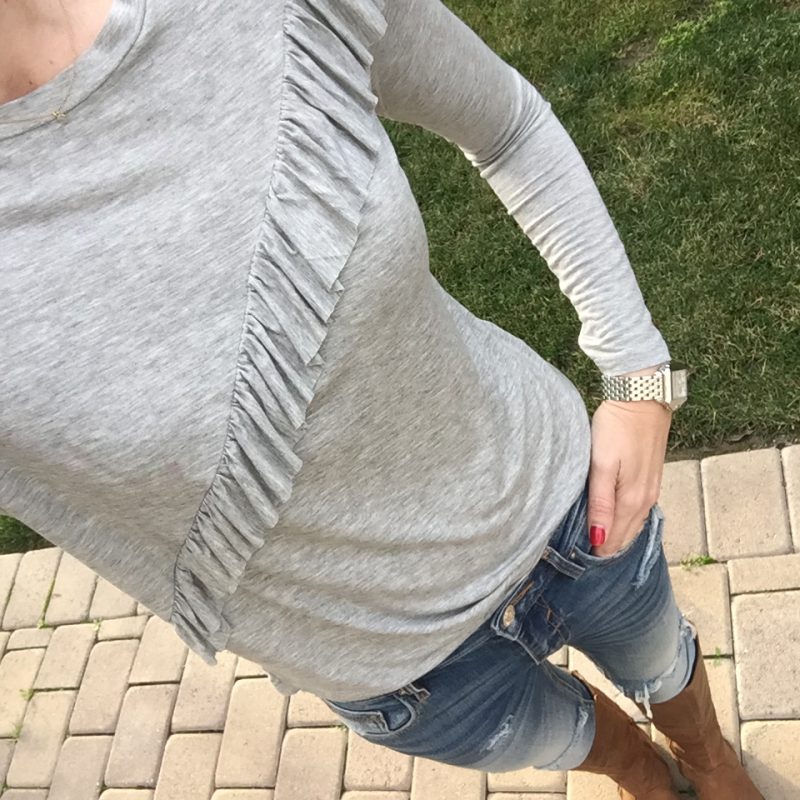 This one is like the short sleeve version of my long sleeve t-shirt which is great for warmer weather.
ACCESSORY LOVE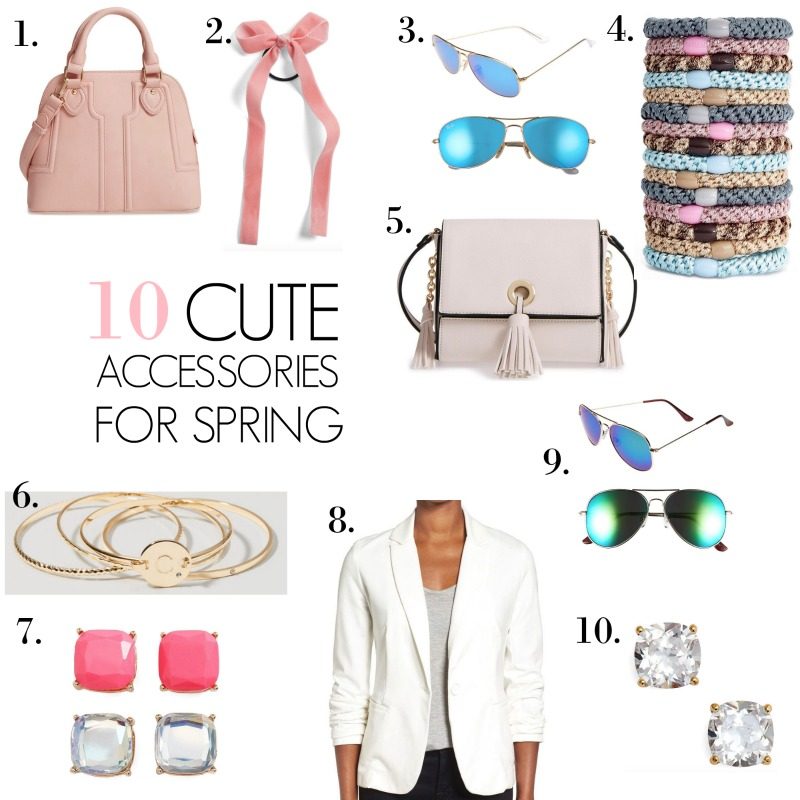 one | two | three | four | five | six | seven | eight | nine | ten
Where to begin?  You can choose two sets of earrings and right now they are on sale for $10 .  I have always been drawn to studs and who doesn't love a little shimmer. Ray Bans are currently 50% off or you can roll with my favorite pair under $15. Have you seen these hair ties? They have received awesome reviews and I think I may surprise my daughter with a set. She normally rocks a pony tail for school.  This handbag is absolutely adorable.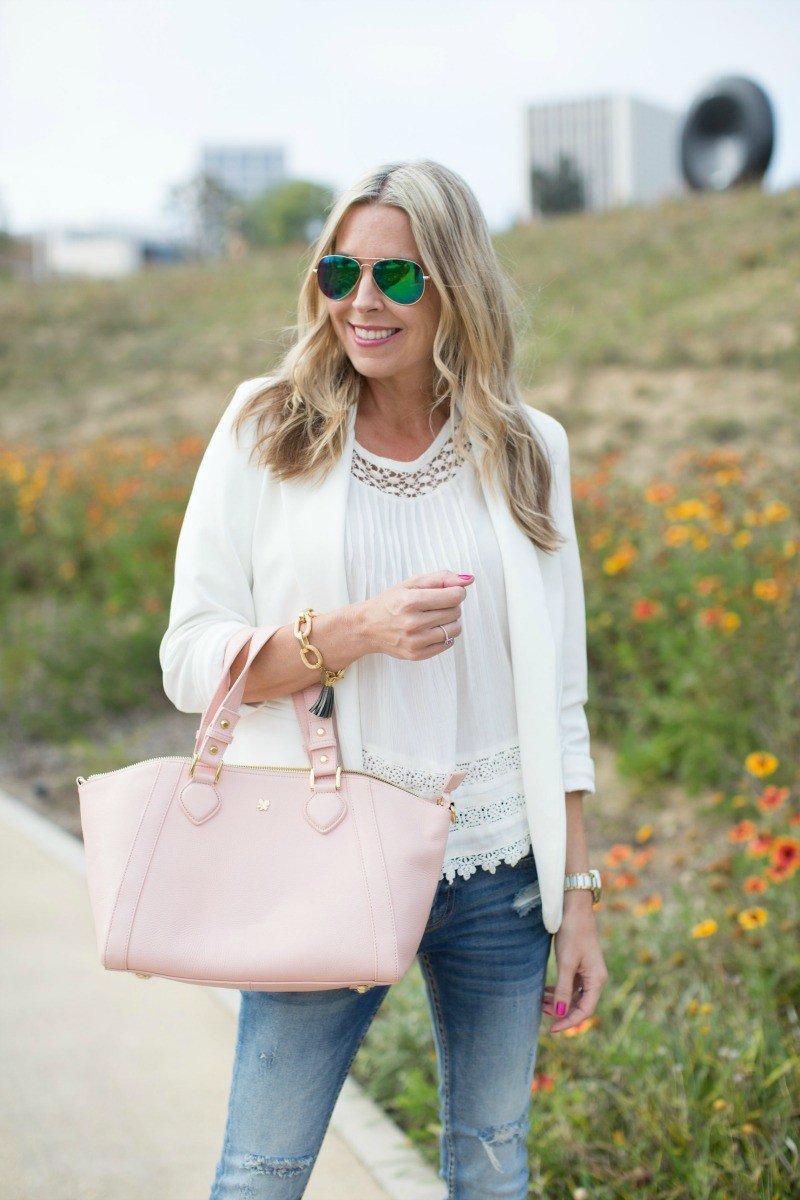 similar:  denim |  blazer  |  handbag  |  top  |  sunglasses  $12  |  bracelet
I do consider a white blazer an accessory. It's like adding a piece of jewelry to an outfit. It just works and takes an outfit from super casual to pretty darn chic with very little effort. It also lets you transition from carpool mom (jeans and t uniform is what I am normally in) to a pulled together going out with the girls or husband attire. I also think any time you can pair a lace top with distressed denim it's a fun look. This scalloped top would also work well with this look.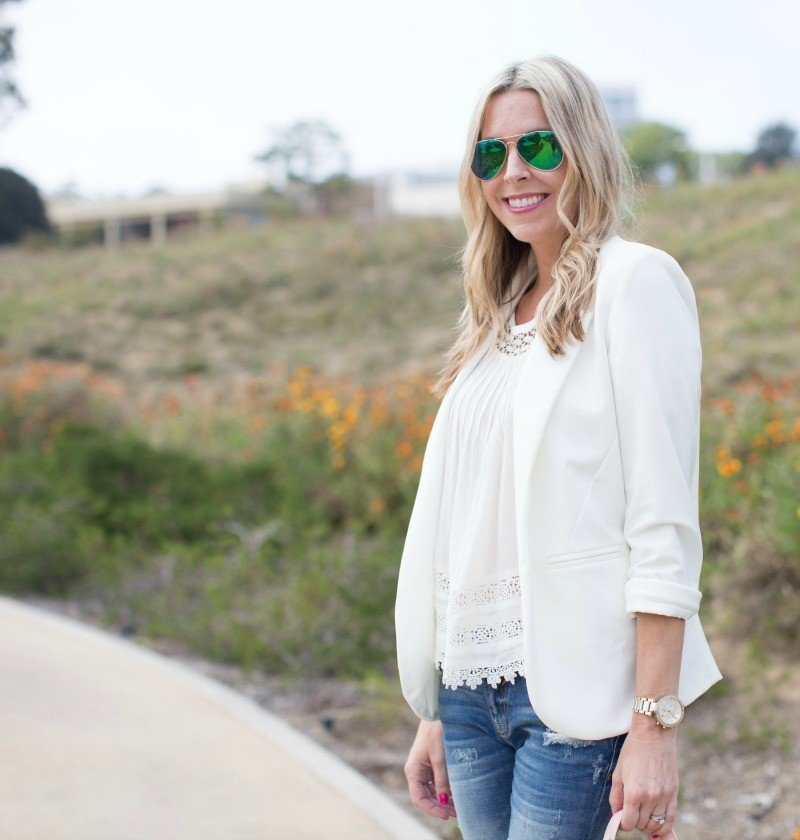 LET'S TALK SHOES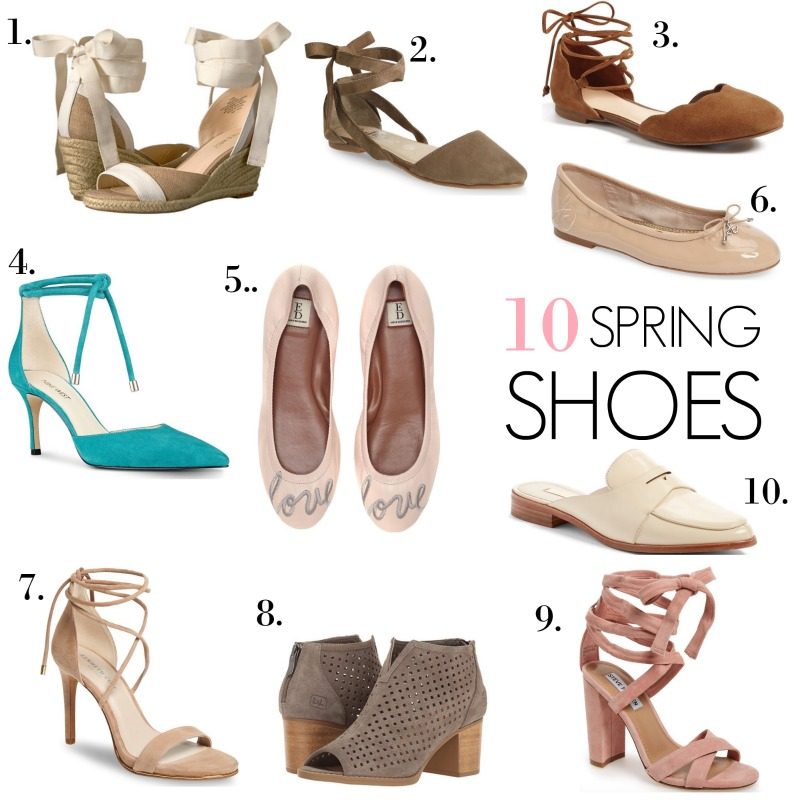 one | two | three | four | five | six | seven | eight | nine | ten
Spring is in the air when you start seeing cute shoes like these. The booties are right up my alley and I adore the wood heel. While I haven't had any tie up flats yet but this may be the year I take the plunge. Definitely a big proponent of mules and have so enjoyed wearing mine. They go with everything and always receive compliments.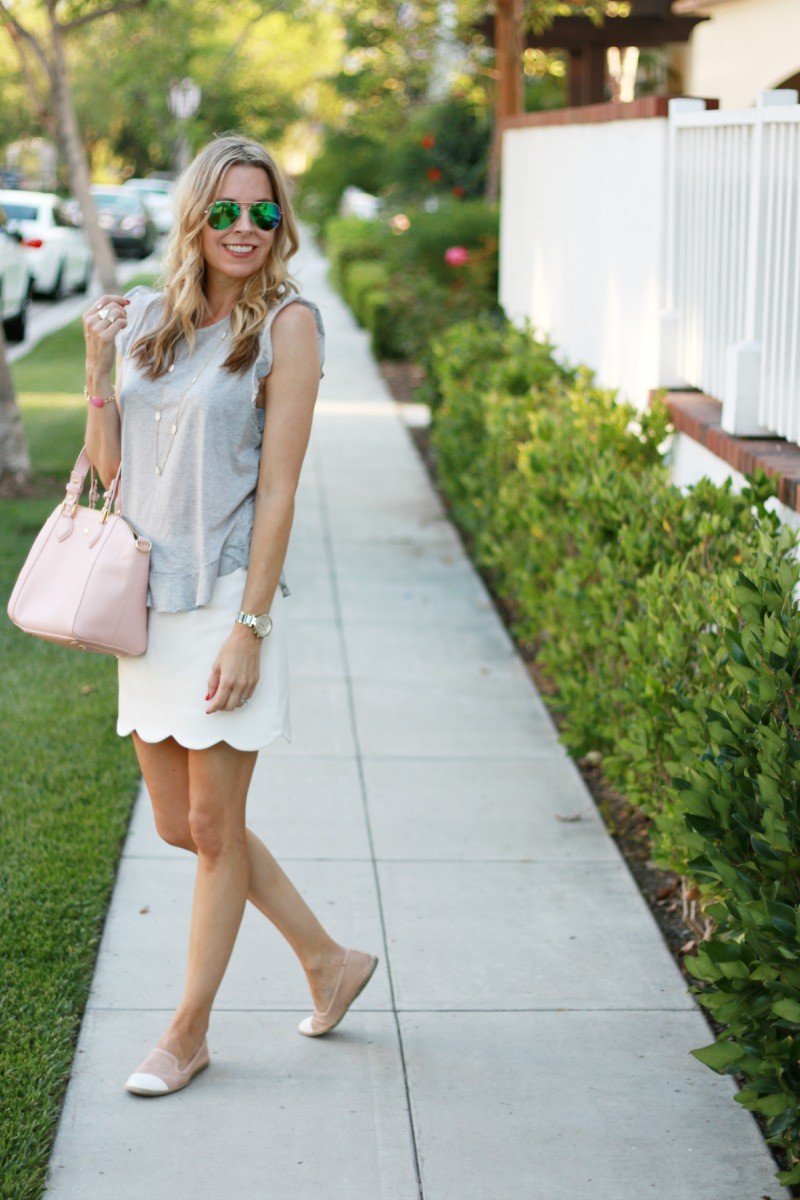 similar:  handbag |  skirt  |  top  |  shoes |  sunglasses
This is one of my favorite spring looks. I found a similar skirt for this coming spring. A mini and flats works for so many occasions. And I love that Sole Society has a ballet pink bag this year. I get so much use out of mine. Pair it with all of your neutrals and it's a really pretty look. This top caught my eye and would be beautiful with a short skirt or pair a pencil pant. My sunglasses are fully stocked in all colors and only $12. Great buy and you don't worry about losing them.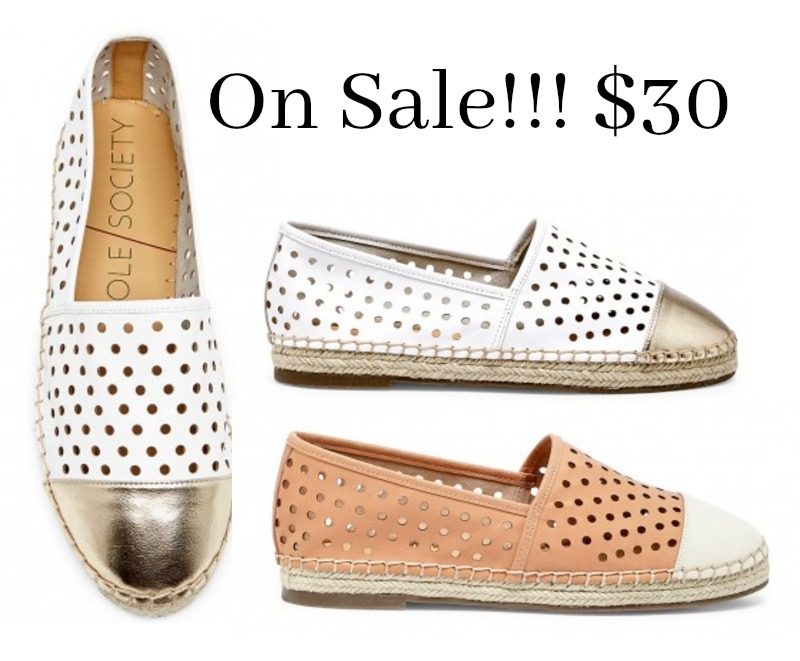 Sizes are going so fast in these but they really are a great shoe. My pair is similar and they are probably my most worn shoe during Spring and Summer. This is a more expensive pair but gorgeous. This pair also has a similar feel and a nice price point.
SALES AROUND TOWN
J. Crew | Up to 70% off sale prices
Anthropologie |Always great sale pieces. This top!!!!!
West Elm | 30% off. A friend just bought this. So gorgeous.
Ann Taylor | 40% off sweaters
Loft |30% off tops and sweaters | 50% off sale
Serena & Lily | 20% off upholstered pieces
Pottery Barn | up to 40% off bedding
Enjoy the weekend! See you back here on Monday, my friends.
*affiliate links used