Good morning! What a week it was. For so many reasons. In fact it was such a whirlwind of a week that I actually slept until 8:00 am which never happens. I guess I needed it. Promised myself I would sneak in a workout so that is what is on the books for the morning and then we have a lengthy to-do list. I honestly can't believe how quickly the weeks are flying by. It' crazy. Wanted to share a few thing that might help with holiday prep.
COZY FOR THE KIDS

Holiday pajamas are big in our house. To be honest, my children have been wearing the same striped pair for two years now. My kids also wear them year round. These cute pajamas caught my eye (especially the Oh, Deer set). They are on sale and you also get an extra 40% off your order (with free shipping). (Otherwise they are too pricey). That's a great deal if your children have grown out of their holiday pajamas like mine have.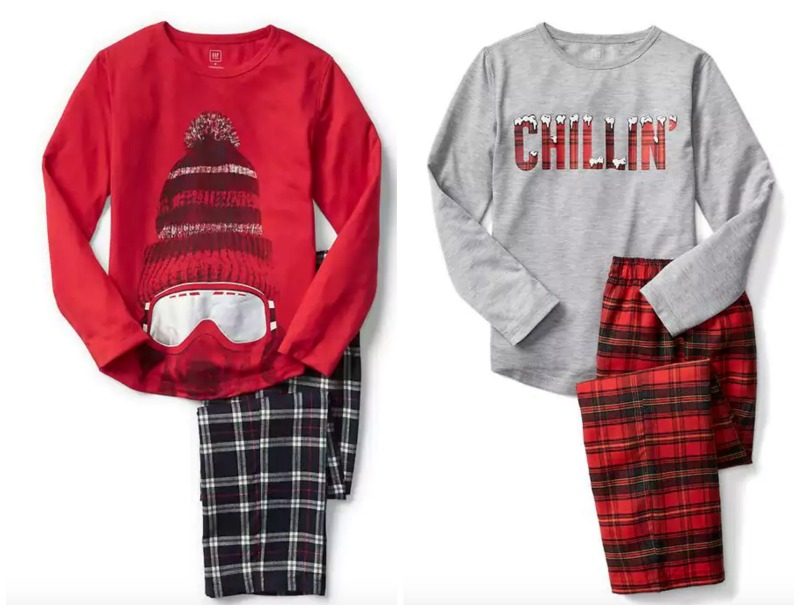 Not as many of them caught my eye for the boys, but these two stood out. Very very cute. These are also very cute.
FOR MOM & DAD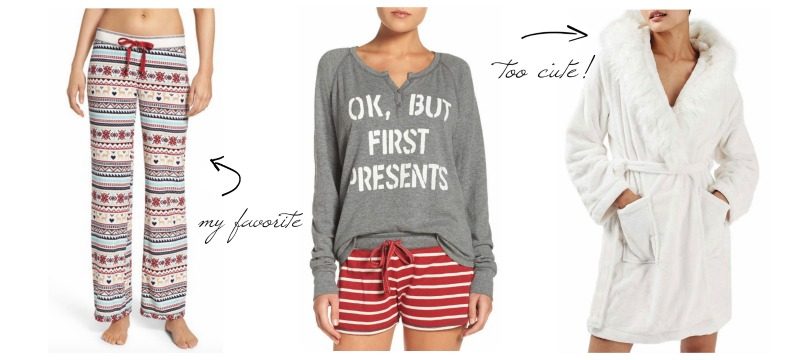 Can't leave out mom and dad! Here are my top picks for the season.  The pajama pants are my favorite. I have the ones with caribou on them and have worn them pretty much all year. There is just something about their softness and the comfortable waistband. I can't wait to put them on at the end of the day. That robe looks pretty dreamy, too.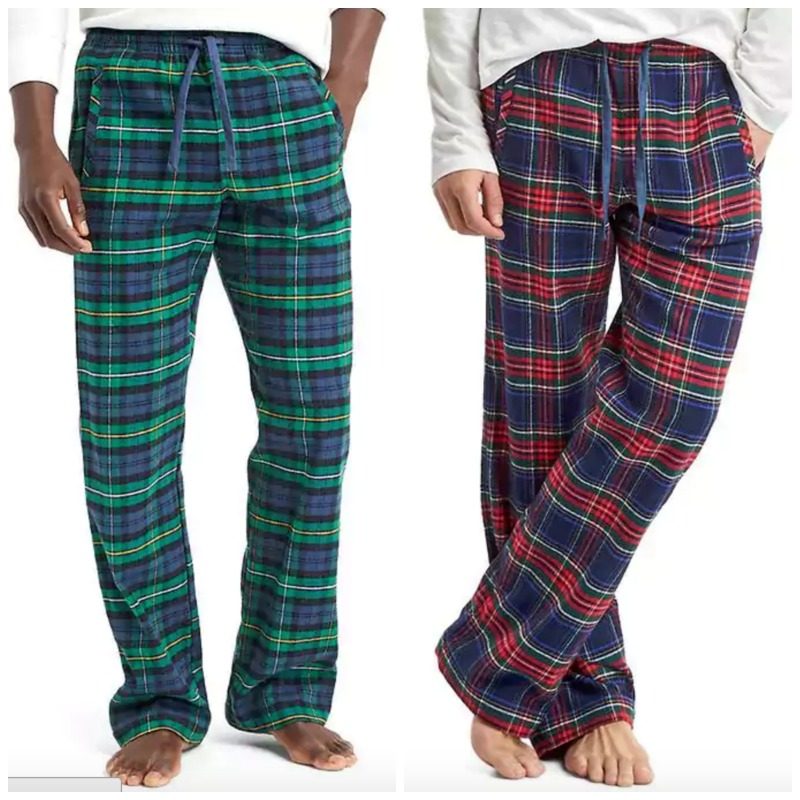 I am a sucker for my guy in traditional plaid pajamas pants around the holidays. LOVE. These are an extra 40% off with free shipping right now. So cute.
HOLIDAY PARTY READY

Also know that my friends are asking about cute holiday dresses. Here are four that are all under $100. The first navy one is calling my name. There is something so feminine and beautiful about it. Do you get dressed up during the holidays?
MAJOR SALE PRICES
A heads up that this cute sleeveless sweater is 40% off. I always receive compliments. Definitely size up on this one. It's a pretty one to wear around the holidays with pants or a pencil skirt. A similar long sleeved version is also on sale for 40% off! You can shop the Fall Nordstrom sale here. 
BACK IN STOCK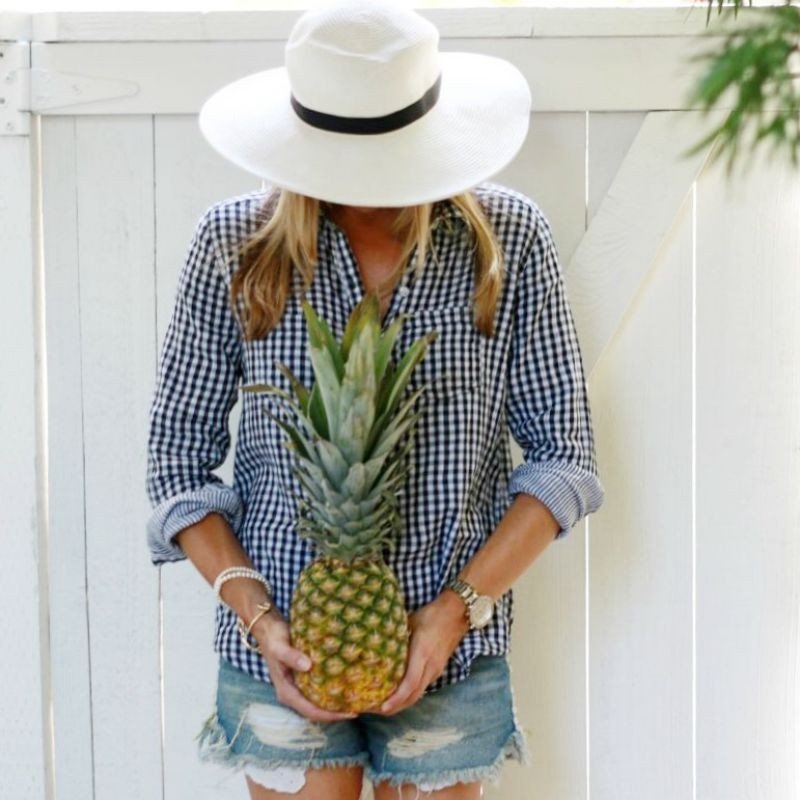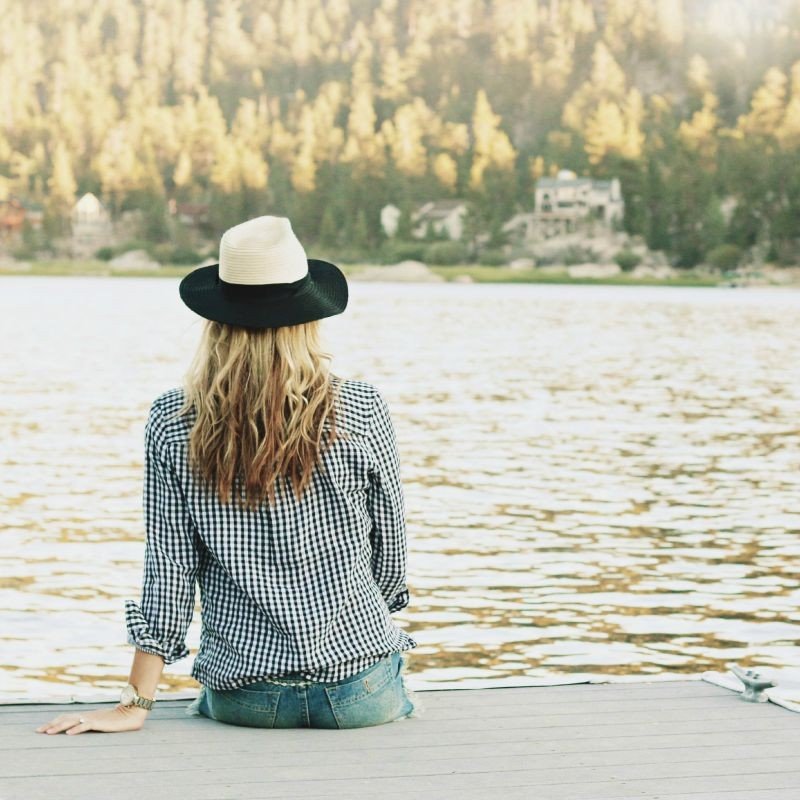 My favorite gingham shirt is back and it will go quickly. I bought a medium and LOVE this button down. Great gift idea for your friends and family that love clothes.
TIME TO ENTERTAIN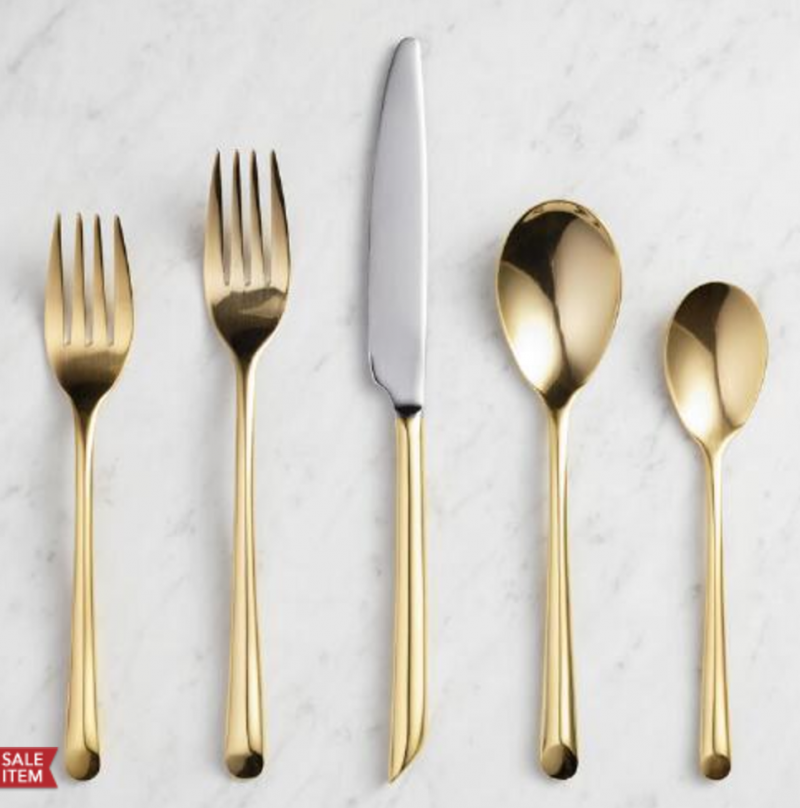 I have a fun holiday post coming up so my head is spinning with ideas. Just a heads up that this gold flatware is on sale. So beautiful if you are hosting during the holidays. Really gorgeous for anytime of year.
AROUND THE HOUSE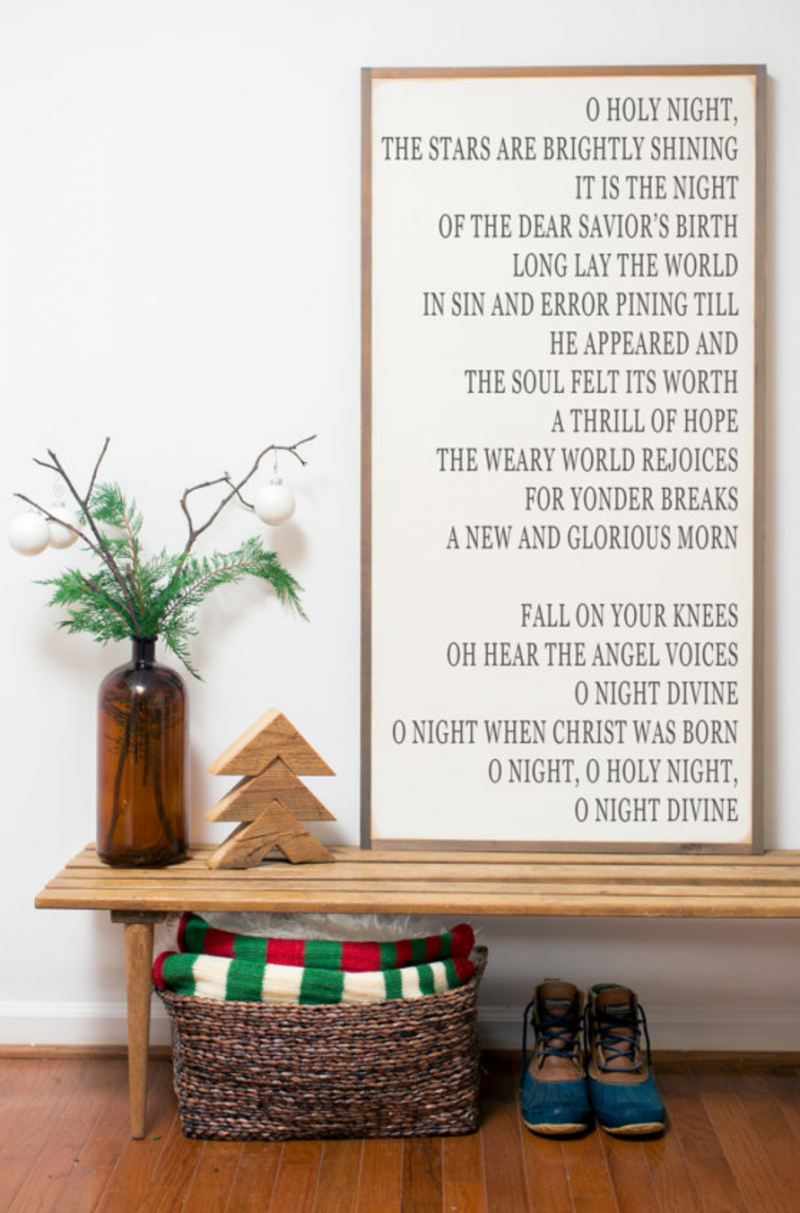 I am so excited about this sign. My friend, Megan, shared it with me and I knew I had to have it. I can't wait to hang it in our home for the holidays. Such a special addition as this song is very dear to us.
Other Sales Around Town:
GAP: extra 40% off and free shipping!!!!Beautiful top. 
Banana Republic:  40% off!!! Plus free shipping.
Loft: 40% off of everything
Pottery Barn: 20% off of robes, slippers, pillows, and throws. Plus more.
World Market: 20% off entertaining pieces.