Good morning! I am just popping in quickly to share a few random finds because I know we are all busy and focused on family right now. Christmas prep is almost done.  Although we are hosting so I need to nail down the menu. Below you'll find some fun discoveries as well as some great sale prices. Some of the stores linked below are having the biggest sale of the year. We are getting close to the cut off date for ordering anything to arrive by Christmas so I am planning to wrap up my loose ends today. Enjoy Saturday Shopping and time with people you love today.
CUTE FINDS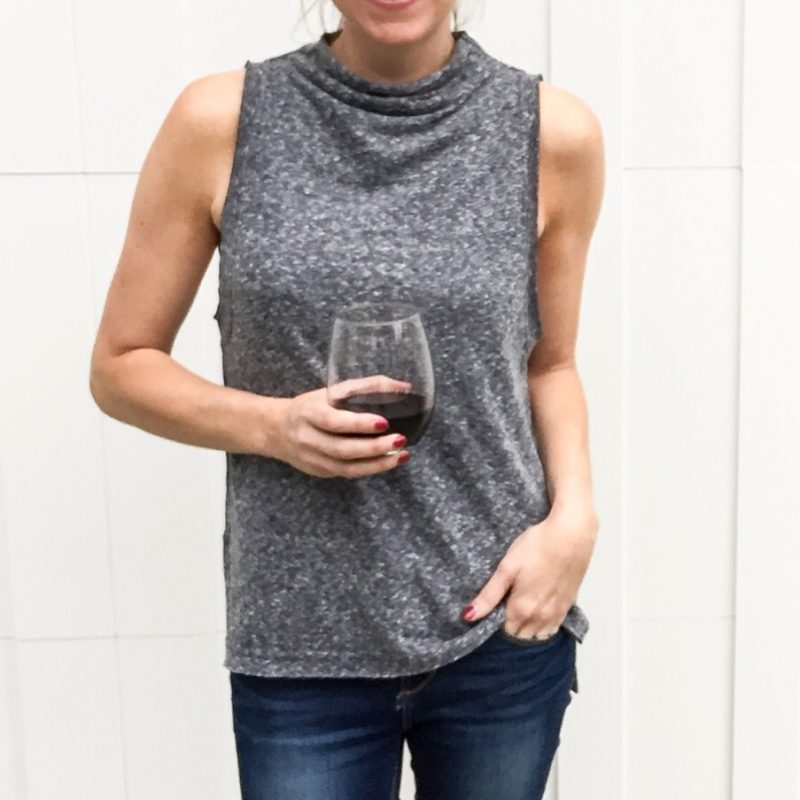 Wanted to show you this cute top that is on sale. I should have shown it to you from the side because it's the cut that is so cute. It's super soft and the neckline is very flattering. I wear this bra underneath as it shows on the sides.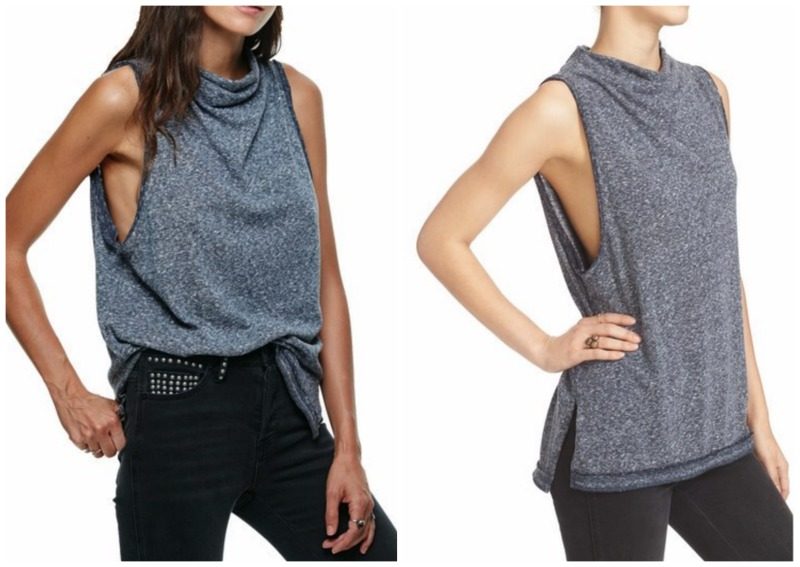 See! Cute from the side. Just be sure you have a bralette underneath! Very soft and comfy.
I picked up this purse this season and highly recommend. It would make a beautiful gift for a wife, sister, friend or daughter. I love that it is wide enough to hold a purse, keys and lipstick. The color is more of a champagne/gold so it's not too flashy. I have received so many compliments on this bag. You can take the chain off (I love a chain for an evening bag) to carry as a clutch. Really a nice find if you are looking for a dressy handbag. It will go with everything in your closet.
BOOTS ON SALE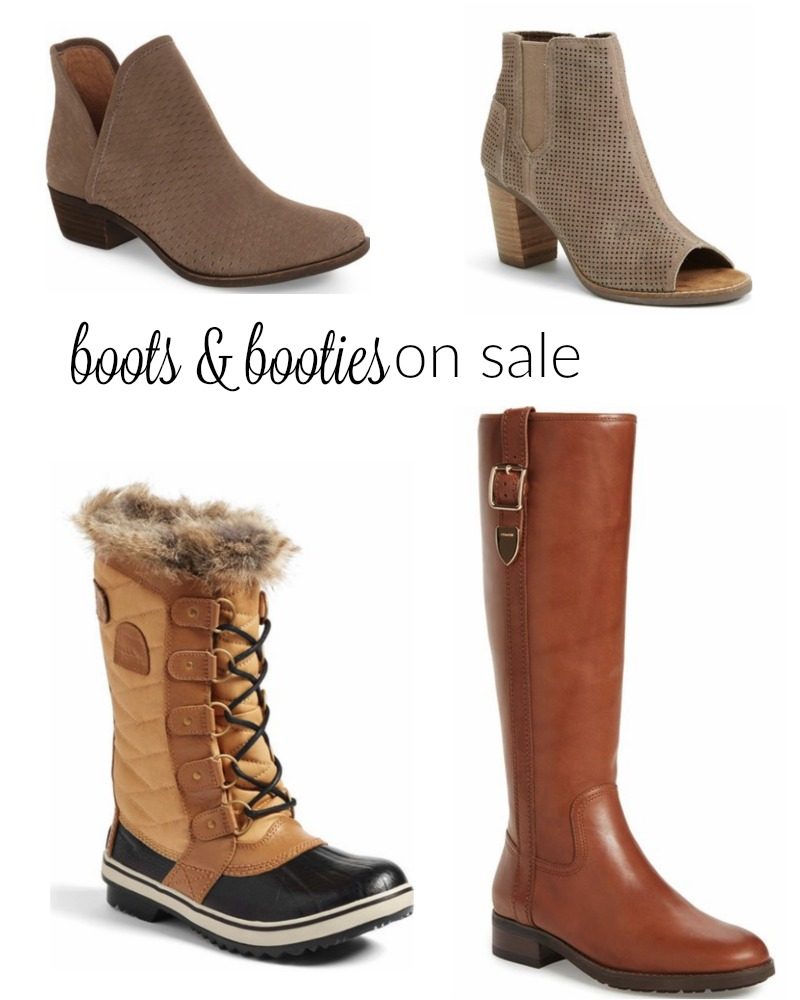 If I lived anywhere in the snow, those lace up boots would be on my wish list. I have loved those for years. Can't justify them in California. Shoot, I can barely justify my Hunter boots. But man are those cute. The Coach boots are timeless and very pretty. The open toe booties are my favorite, as you know. The other booties have received great reviews and many of my friends have them. These are all on sale right now.
LAST MINUTE STEALS
I was thinking the tunic sweater would be so cute with tights and boots. It's looking a little short without something under it. The black and white tie is perfect for tying a bow on a handbag or tote. I have done that for years and it always kicks up the outfit a notch. So easy and these thin scarves are impossible to find. This striped one is a keeper and it's on sale for $10!
Cute Sale Finds

The handbag is a favorite of mine ( I have the black one) and this blush version is on sale for $29. I also came across this set of nail polish that would make a great stocking stuffer at $7. This plaid top is also on sale right now and would be darling with black boots and jeans.
PARTY TIME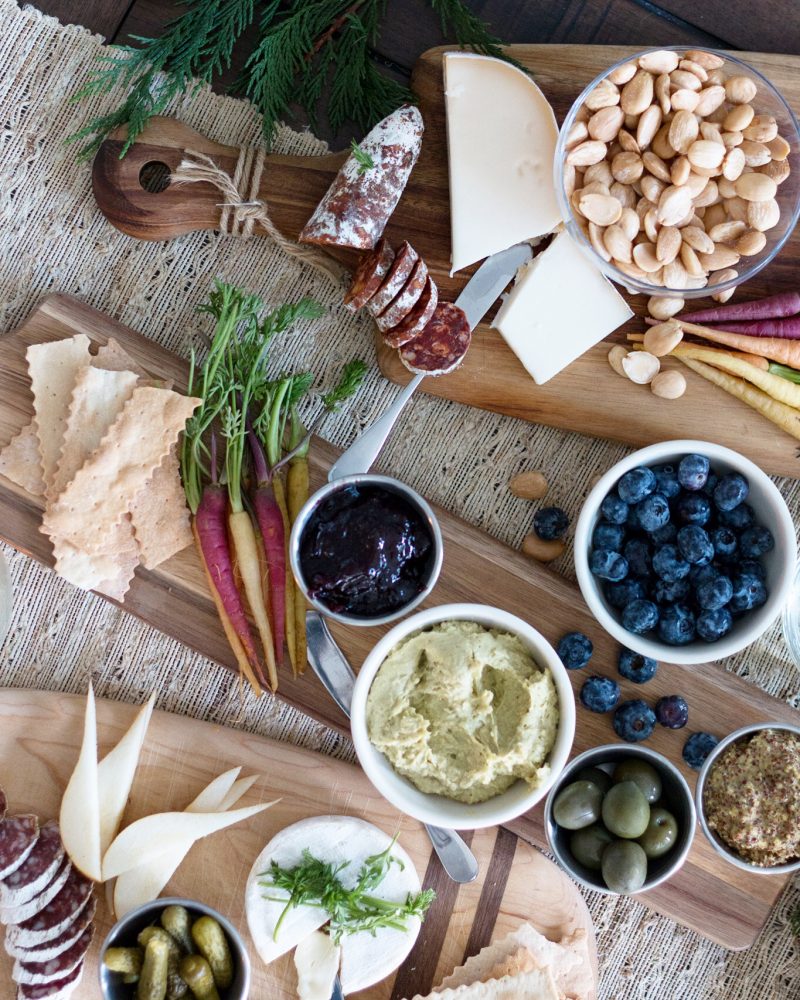 I am not sure if you have heard of Sun Basket but they are a company that sends fresh, organic meals ready to prepare to your door step. This is the Holiday Party Platter box and it arrived with everything I needed to put together appetizers for a party. It serves 8-10 people and I have to tell you that I was CRAZY impressed.
The quality of the food is top-notch and much more delicious than I would have put together. Everyone LOVED it. The house made spreads are fantastic.  My favorite was the warm lavish bread (that was the only thing I had to prep . . .toasting in the oven for five minutes) with brie and a scrumptious cherry bread. So if you have any entertaining you plan on doing over the next couple of weeks, this may be an option. You can order by 12/22. The nice thing is that you do not have to be a subscriber to order this holiday spread.
PLANNING AHEAD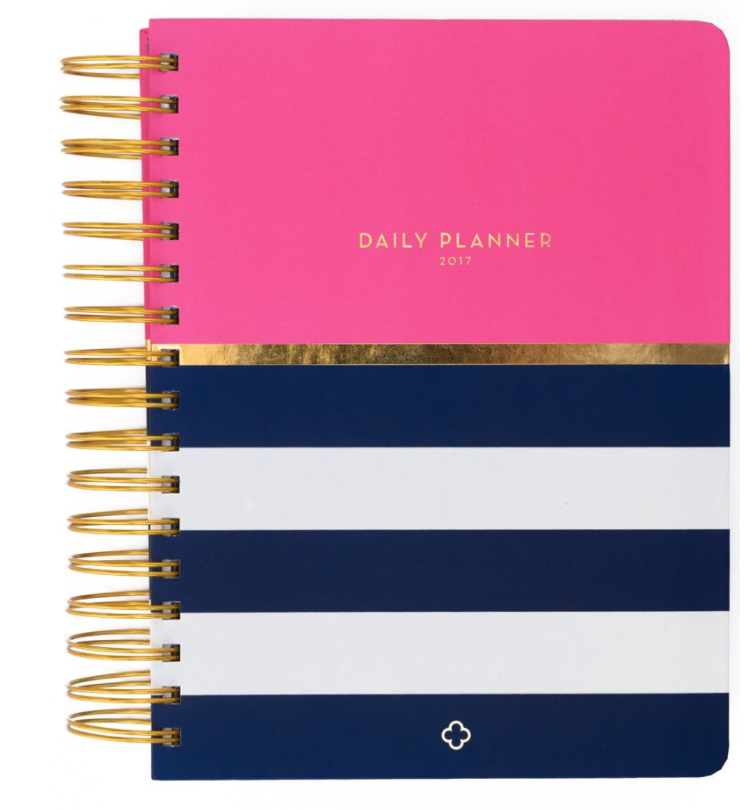 Another happy find is this planner given to me by a friend in our neighborhood to try. It's by the company Anchored Press and is a beautiful way to plan your day or week.  Go here to see how it appears on the inside. I have always struggled with using a planner and hoping this one helps. I love the you are encouraged to write down your goals at the onset of the planner. That is something my husband and I have always believed in.
COMFY & COZY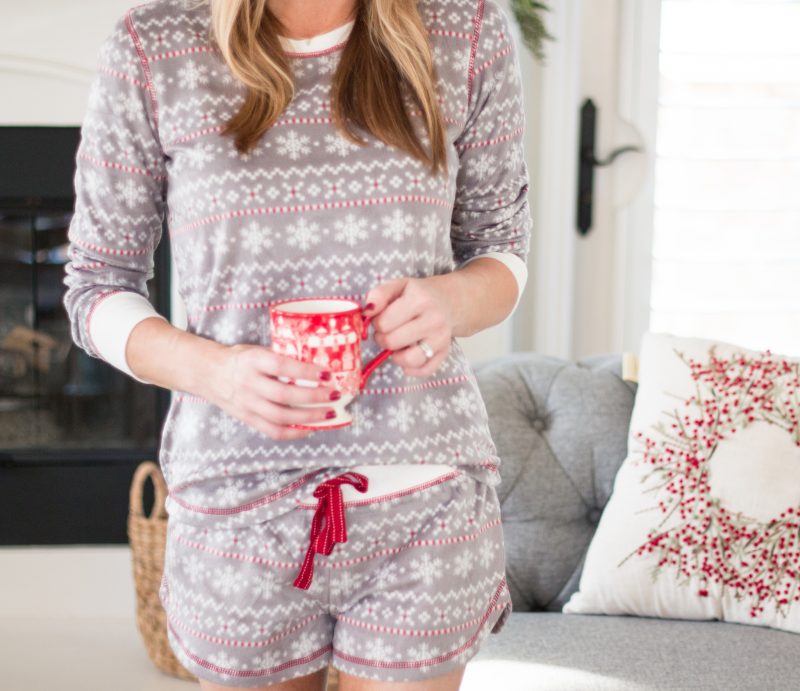 These pajama shorts and top were actually an early gift from my husband. The fabric is incredibly soft and comes in a few patterns. You won't believe how great they feel. If shorts aren't your thing, they also have pajama pants to match. I wear my winter patterned pajama year round. My deer pants are still on rotation, too. I guess it's my way of holding onto the holidays. I am in complete denial that it is only a week out from Christmas. I honestly can't understand how it snuck up so quickly.
RING IN THE NEW YEAR
The gold sequin leggings are back in stock. I LOVE these and will be wearing them on New Year's Eve this year.
KIDS WILL LOVE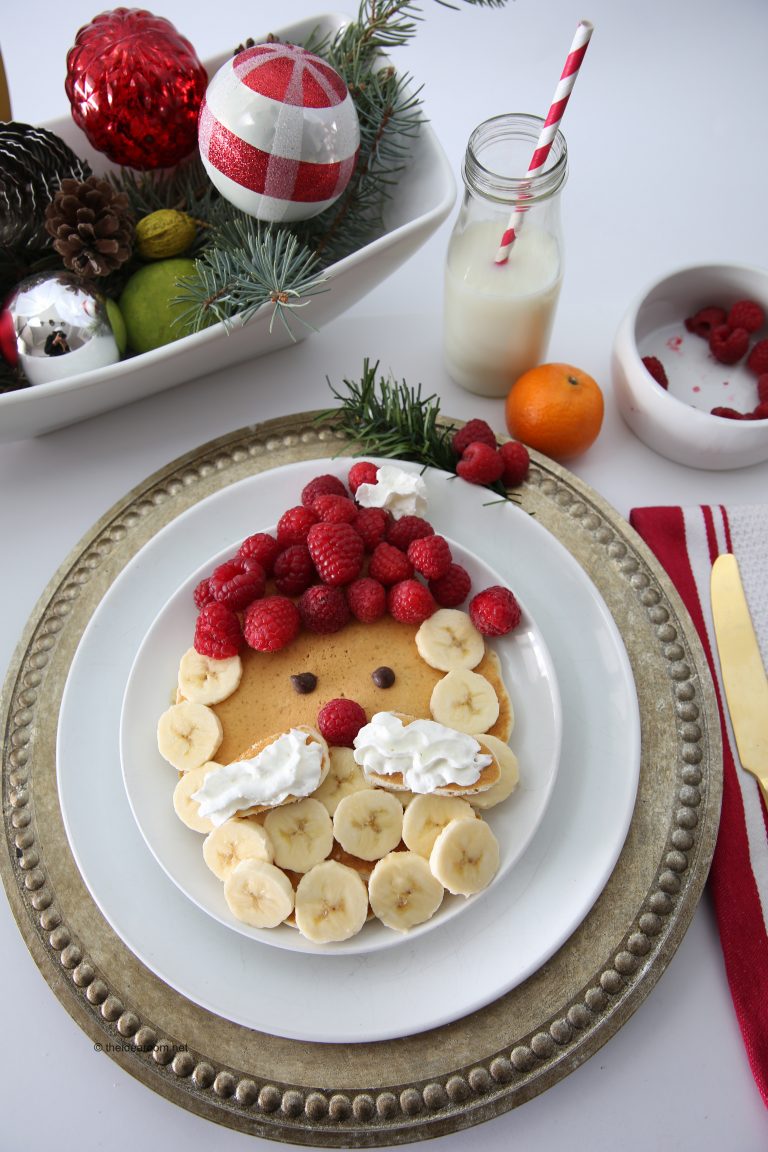 Turning back to food! How adorable are these? The Idea Room has been an inspiration to me for years and these are no exception. I will be making these for the children after church tomorrow morning. So cute!!!!
HELP!
In unrelated news, I am so so sad that my lipgloss (Love Nectar by MAC) has been discontinued. I am such a minimalist when it comes to make up and it's the only lip gloss I use (sometimes I get fancy and use a lip liner with it). HELP! What's your go-to. It was perfect because it was neutral and not too sticky. If you have any tips, please let me know. I have been wearing it for years and need a replacement.
OTHER SALES AROUND TOWN
(Most of these stores are offering free shipping for one more day. Time to stop procrastinating!)
Anthropologie:   30% off plus 20% off of home. I'm a sucker for a great lace top.
GAP: extra 45% off and free shipping for one more day!!! The girl clothes this year are so cute!
Banana Republic: Extra 50% off!!! Plus free shipping. HUGE SALE
Loft: 50% off of everything
Pottery Barn: 25% off plus free shipping
*affiliate links used