Three cheers for the weekend!!!!! Did you all have a decent week? We are juggling sports, birthday parties and home projects so these two days are sure to fly. But the sun is shining and the coffee is brewing so I can't complain! I'm excited to share our pantry progress with you. It's really coming together quickly. In other news, I am all about keeping it cozy these days. I can't get into jammies fast enough most days so I thought I would share some of my favorites that are on sale in today's Saturday Shopping.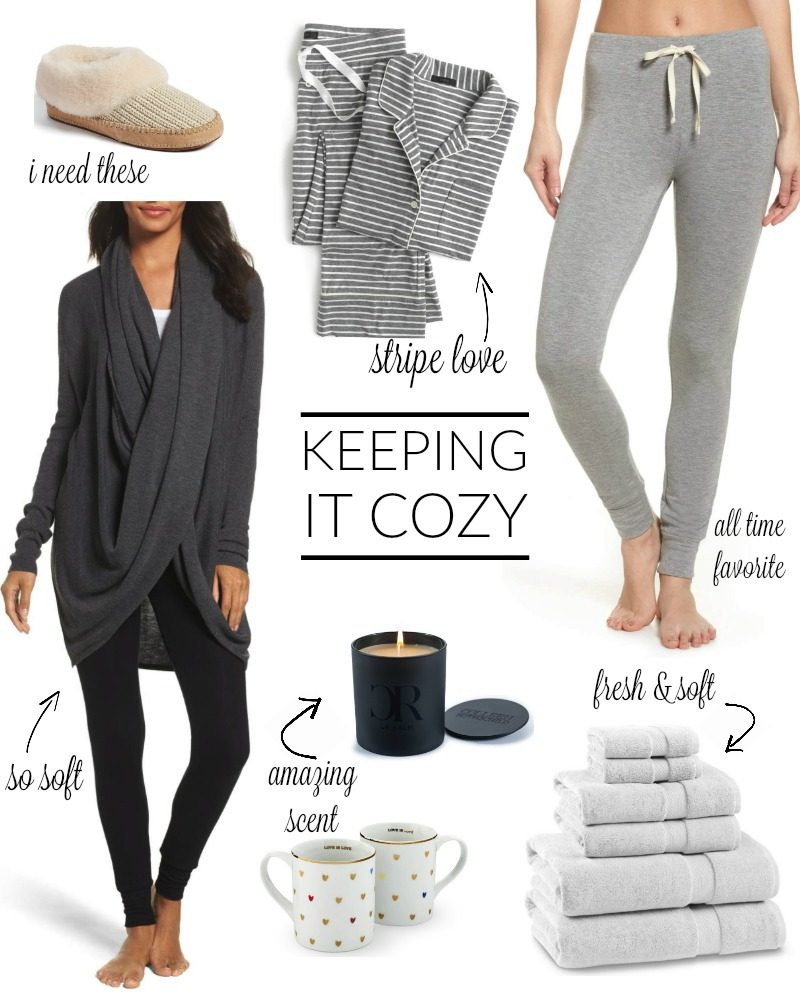 slippers | jammies | pants | cardigan | candle | mugs | towels
Seeing all of these things curated together makes me want to stay in tonight. Do they have the same effect you on? I love comfy clothes that don't make me feel frumpy. Chances are I will be needing to run carpool and I always have that fear that I'll need to get out of the car and these pants are a big step up from sloppy sweatpants. I do have a really funny story about unexpectedly having to get out of the car and walk across the entire school parking lot and into the office. I'll share that for another day. I am still trying to get over it! Let's just say I wish I had been wearing this!
I have yet to pull the trigger on a good pair of slippers. But my feet have been freezing lately. While our days are not too cold, the nights are and our floors are proof. So cold. Does anyone have these? Do they get too toasty? Please let me know!
These striped jammies are the softest! They have received amazing reviews and they had me at stripes. So darn cute.
You all know I live in these. But thought you should know they just came out in light gray. When you buy two they are only $38 each so maybe buy a pair with a friend or a sister. I have them in three colors and wear them every day. Not joking. They wash and dry beautifully. Such a great pair of lounge pants and you still feel sexy and good. Not frumpy at all.
The cardigan is selling out quickly. So cute!!! Toss it on with leggings and you look great running errands or driving carpool. Heck, I'd wear this on a date night. It's really cute!
This candle will instantly take you to the spa. I LOVE the scent and I am very picky about candles. It's currently on sale and would be a great gift for a girlfriend, too. Especially someone who needs a little pick me up.
A cute set of mugs brightens the day. I am a sucker for hearts but I also saw that this plain white set is on sale. Very similar to what we have.
Fresh white towels are always a good idea. And I only buy them when they are on sale. I especially love having a set on hand for guests. There is something about white towels that says spa day to me and I really like that.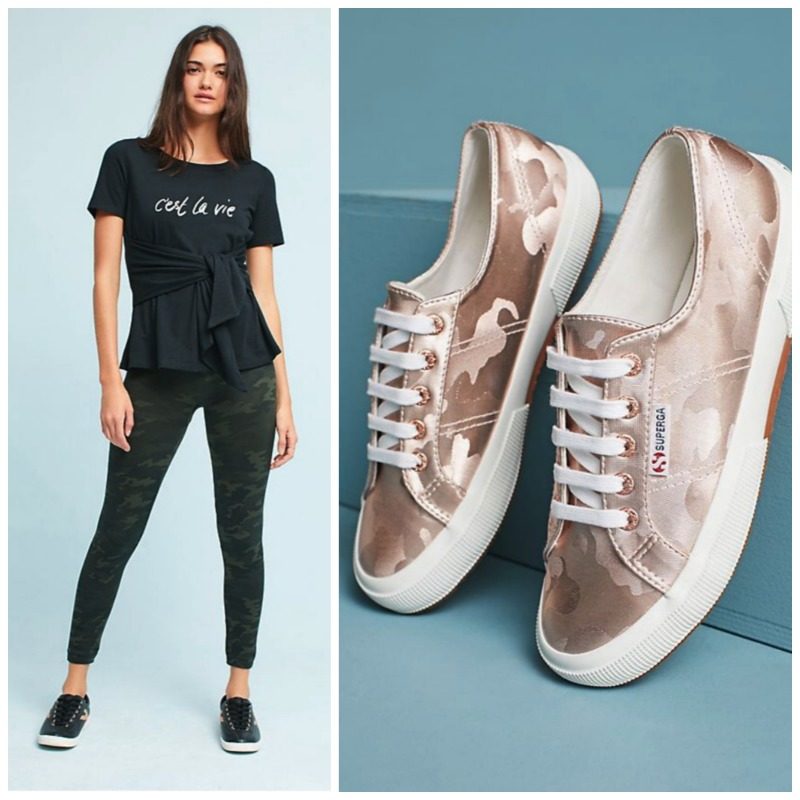 I received so many direct messages about the camo pants from this girls day out post. I am keeping my eye on them to let you know when they hit the store. But I found these camo leggings! Spanx and so cute. They receive awesome reviews. And copper camo sneakers?! Why didn't I know about these. They will be so cute in Spring with white pants or denim cutoffs. Also super cute with the gray lounge pants. Love these.
RECENTLY TRIED ON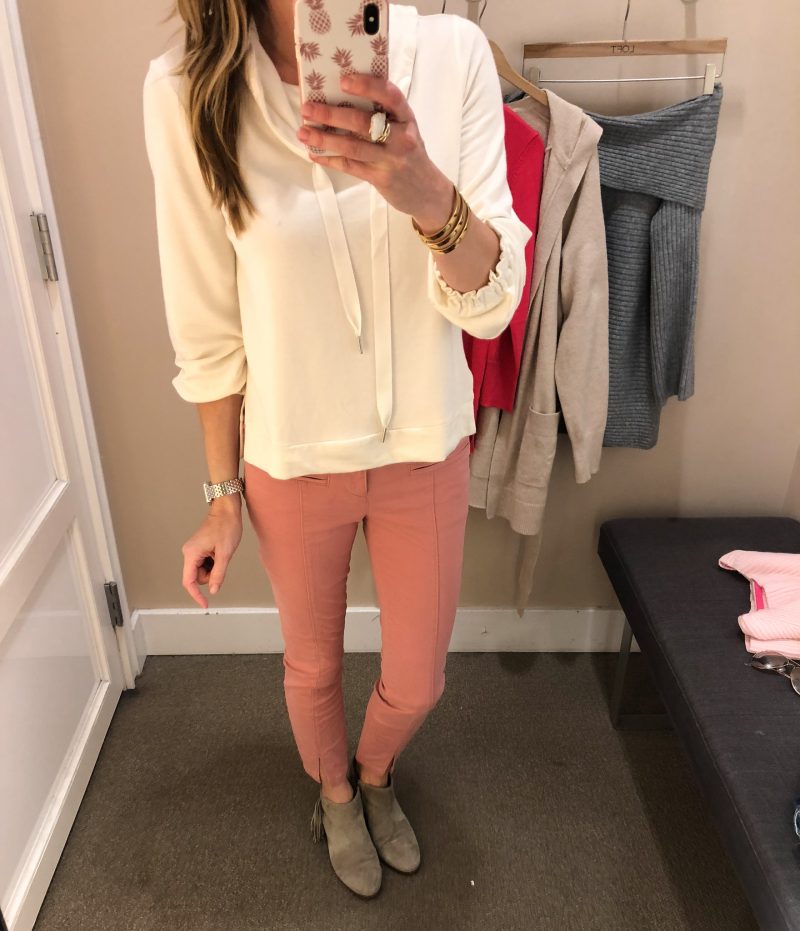 I really liked these pants I tried on. Great fit and soft. I am wearing a size zero. Only $69 but now 40% off. I am ordering a pair for sure. I am usually a 2/4 in most stores. Loft runs big for me. Just FYI. I am 5'7″. The top is still in stock and under $20. It's incredibly soft. I have been wearing it non-stop. I am wearing a small.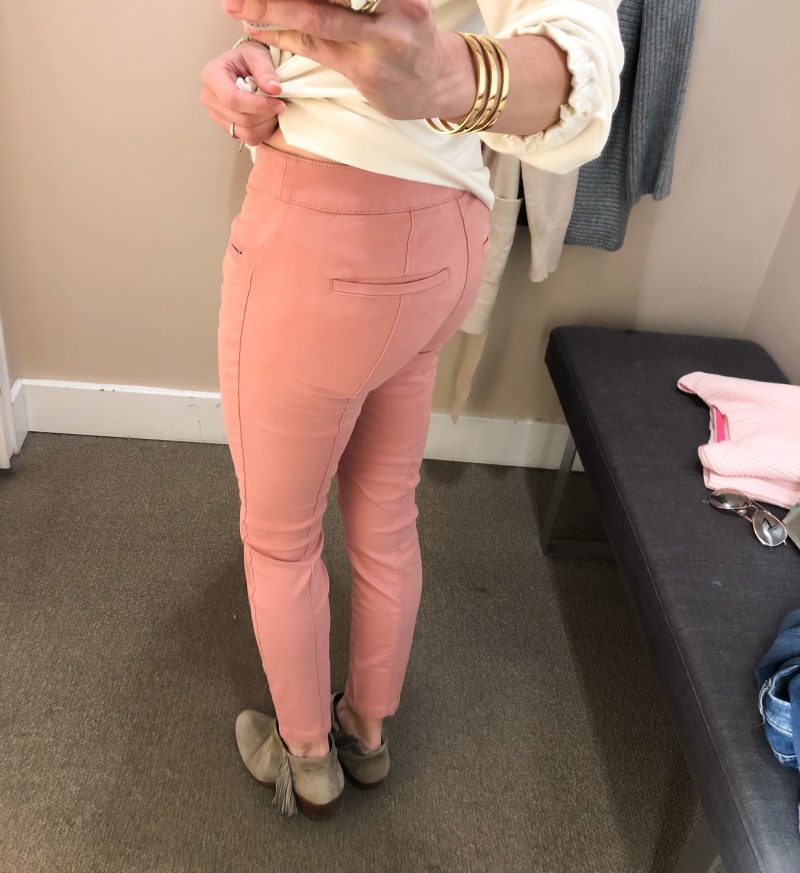 SHOE CRUSH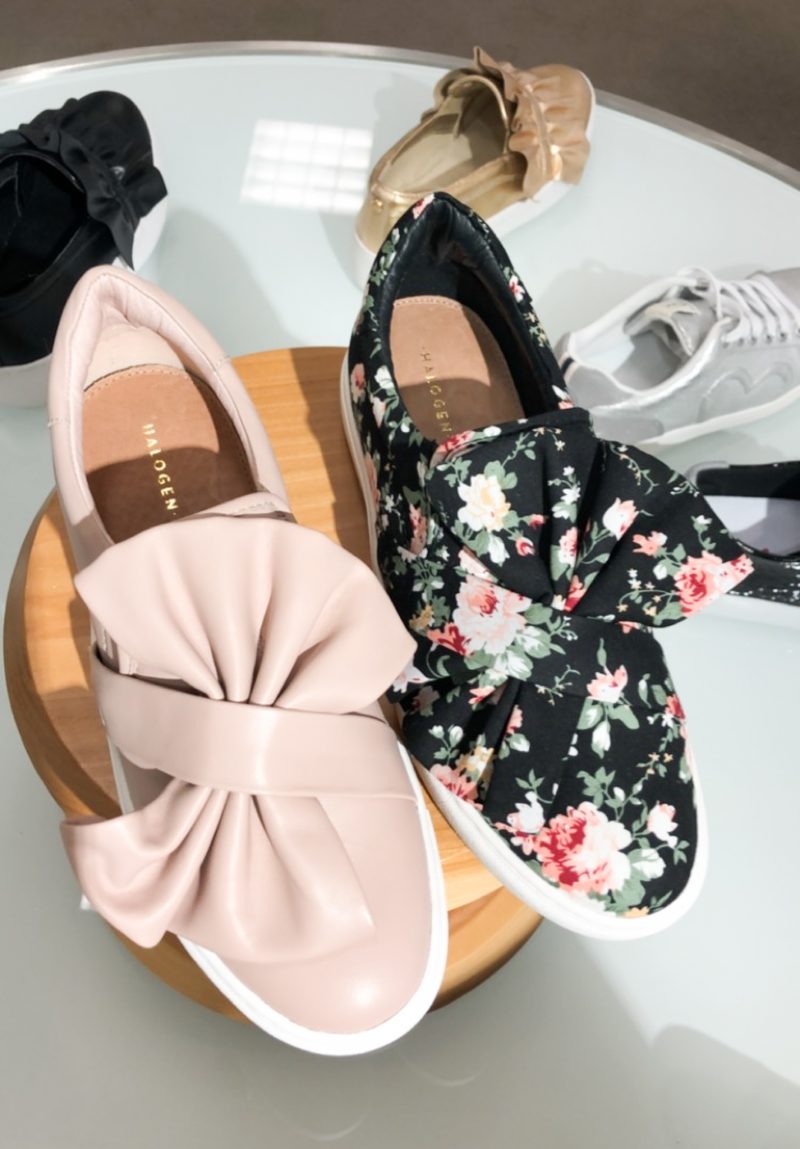 These are so cute! I love the detail and the blush color one! They also come in an awesome stripe online!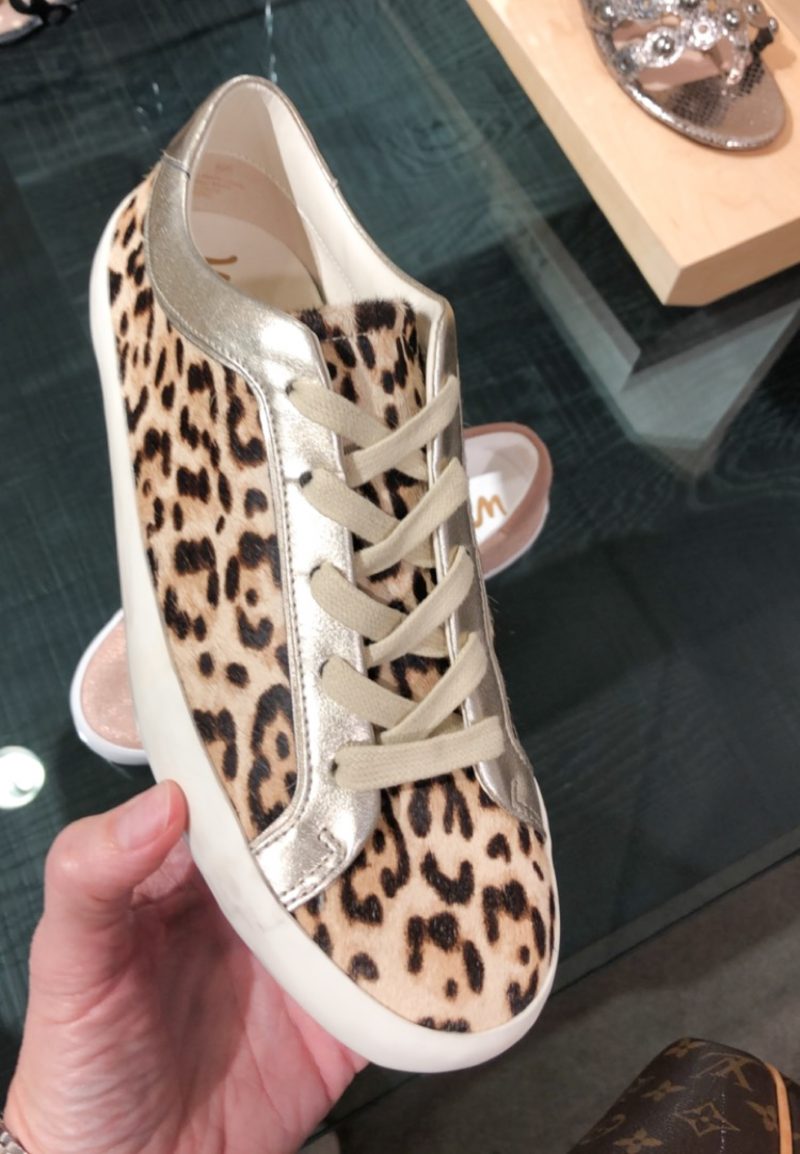 Can't go wrong with leopard and gold. I like that they are not too bulky.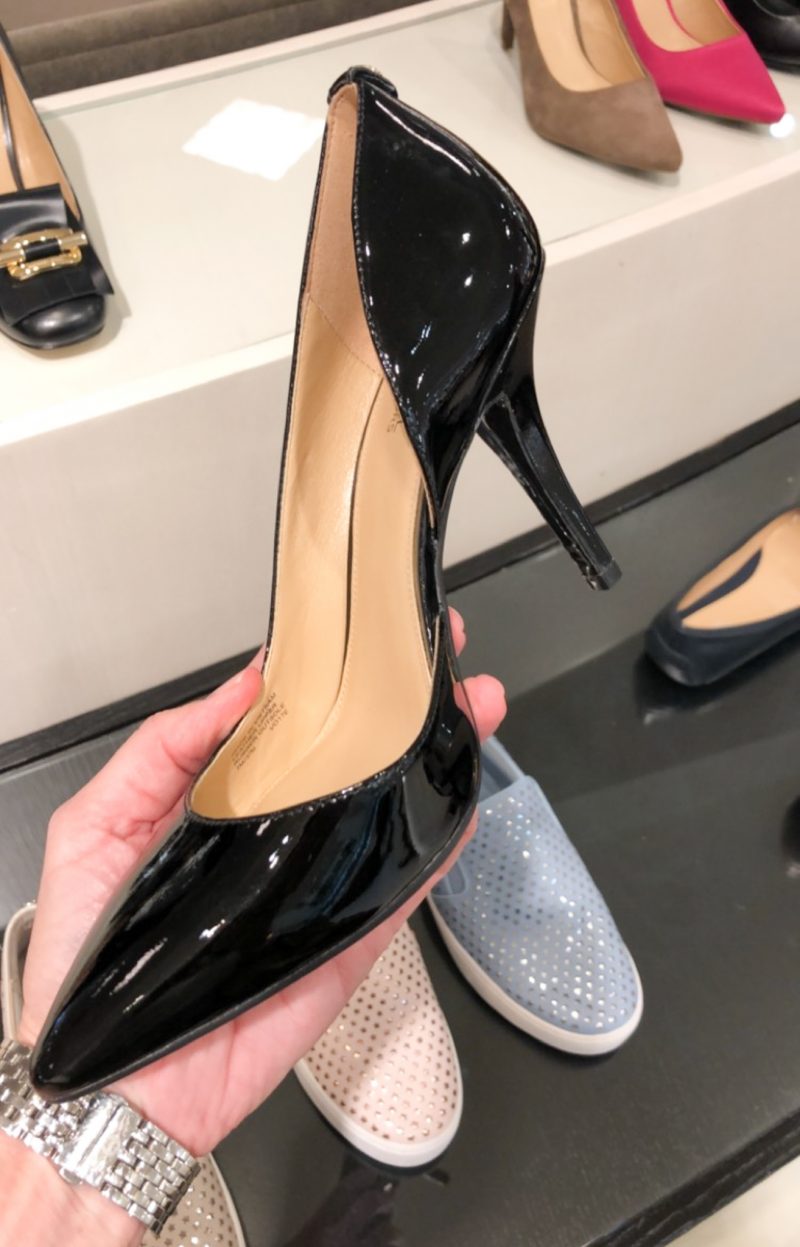 I LOVE Michael Kors flex pump heels. They are always extremely comfortable and so flattering on the foot. This is the type of heel you can wear to work or to a wedding and dance the night away.  I also spy darling sparkly shoes behind them!!!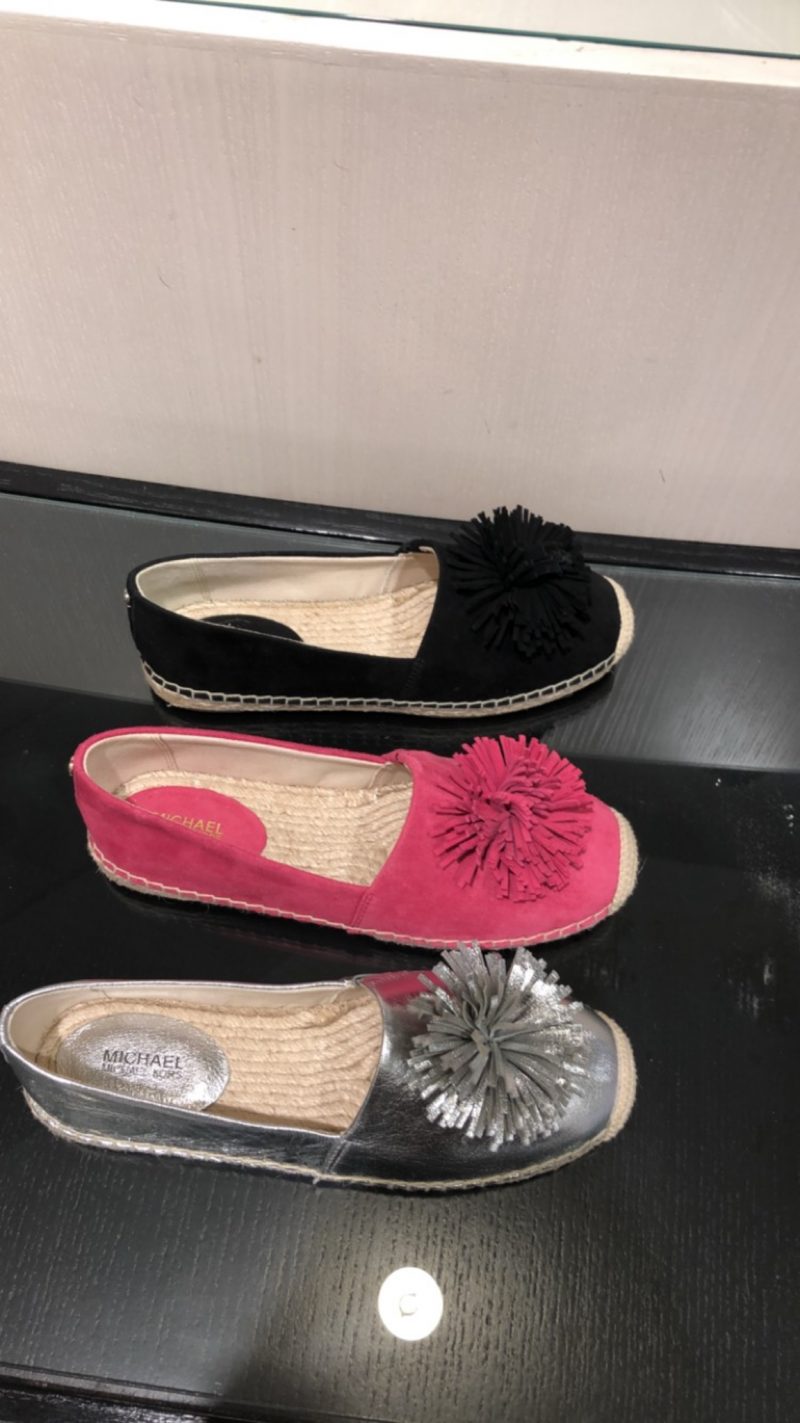 I thought these would be fun for Spring, too. Picture them with white shorts and a tank. So cute!
BEUATY NEWS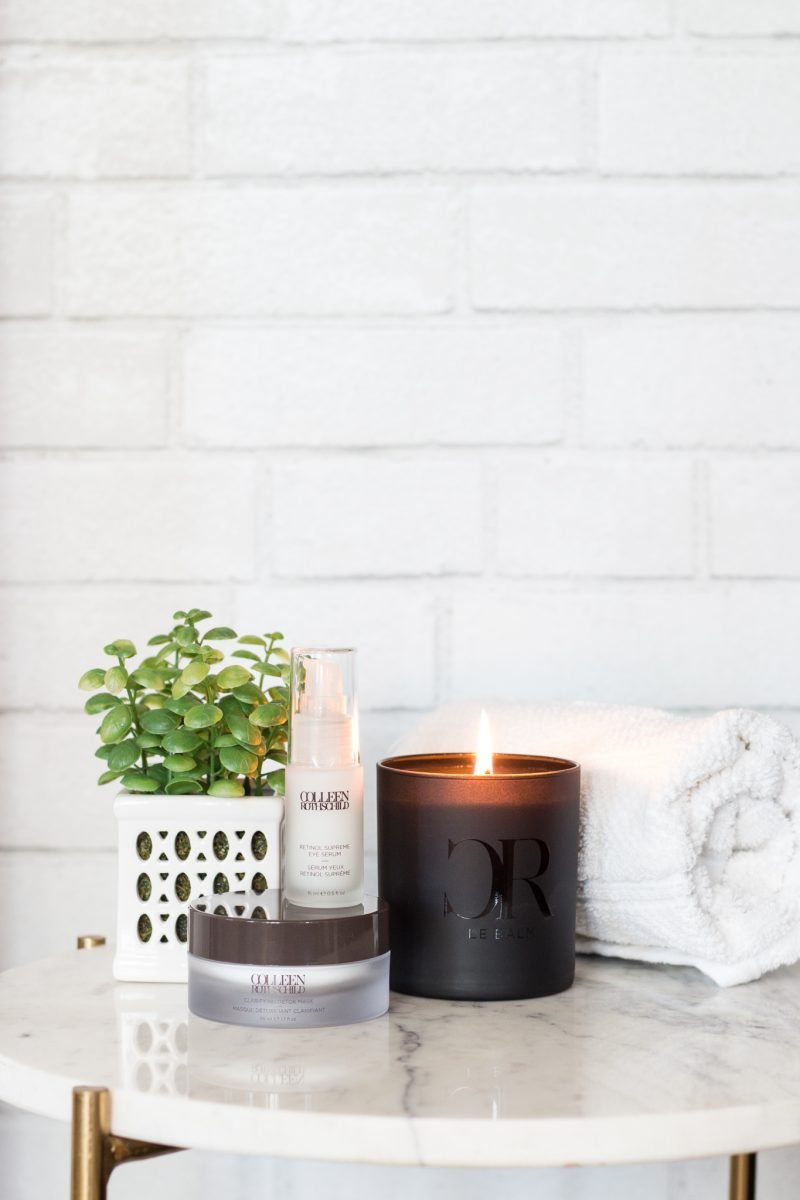 Don't forget that Colleen Rothschild is offering 20% off right now in honor of their 4th anniversary. Such a great time to restock or try something new.
MY FAVORITES

HOME FINDS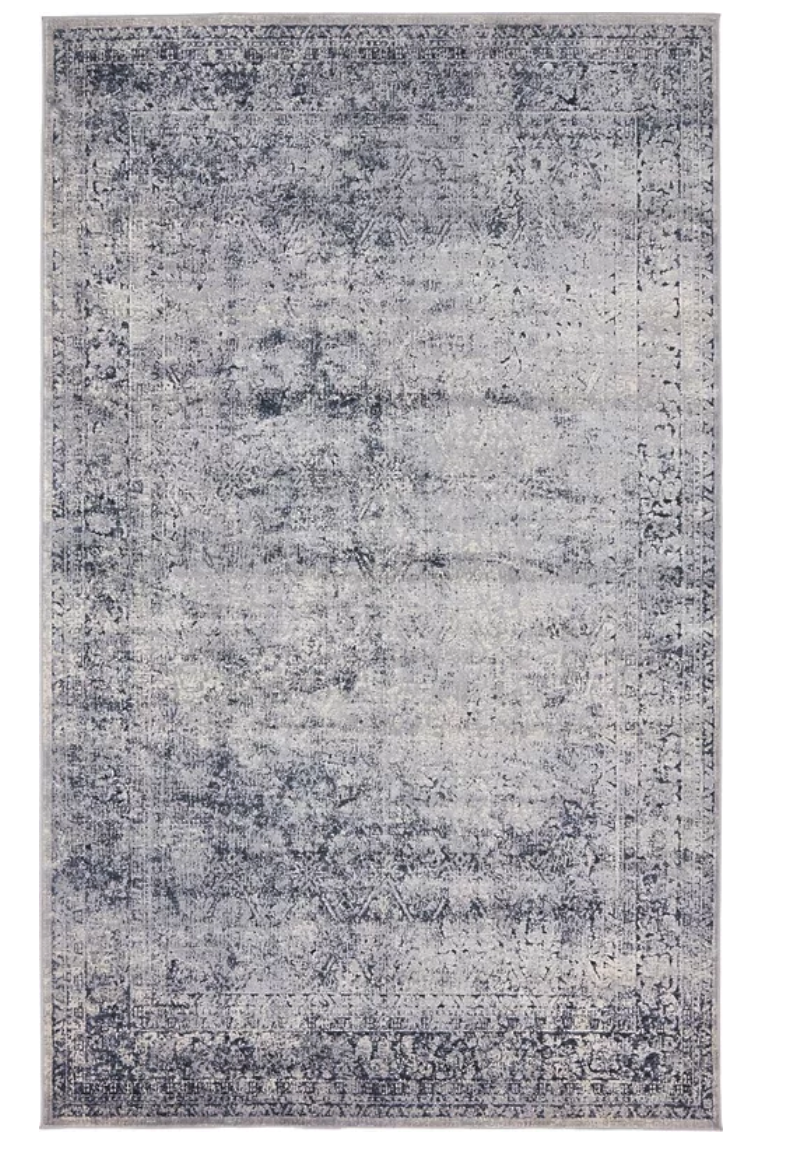 This rug is finally back in stock and 73% off!!! I have had my eye on it and the reviews are fantastic. If you are looking for a new area rug this is worth looking at!!!!
Ok, ladies. I am off and running. Second cup of coffee and to-do list in hand! I hope you have a wonderful weekend. Looking forward to seeing you back here on Monday!