Good morning. How was your week? Did it fly by like ours did? There are so many great Labor Day sales going on so let's get right to it in this edition of Saturday Shopping.
YOU NEED THESE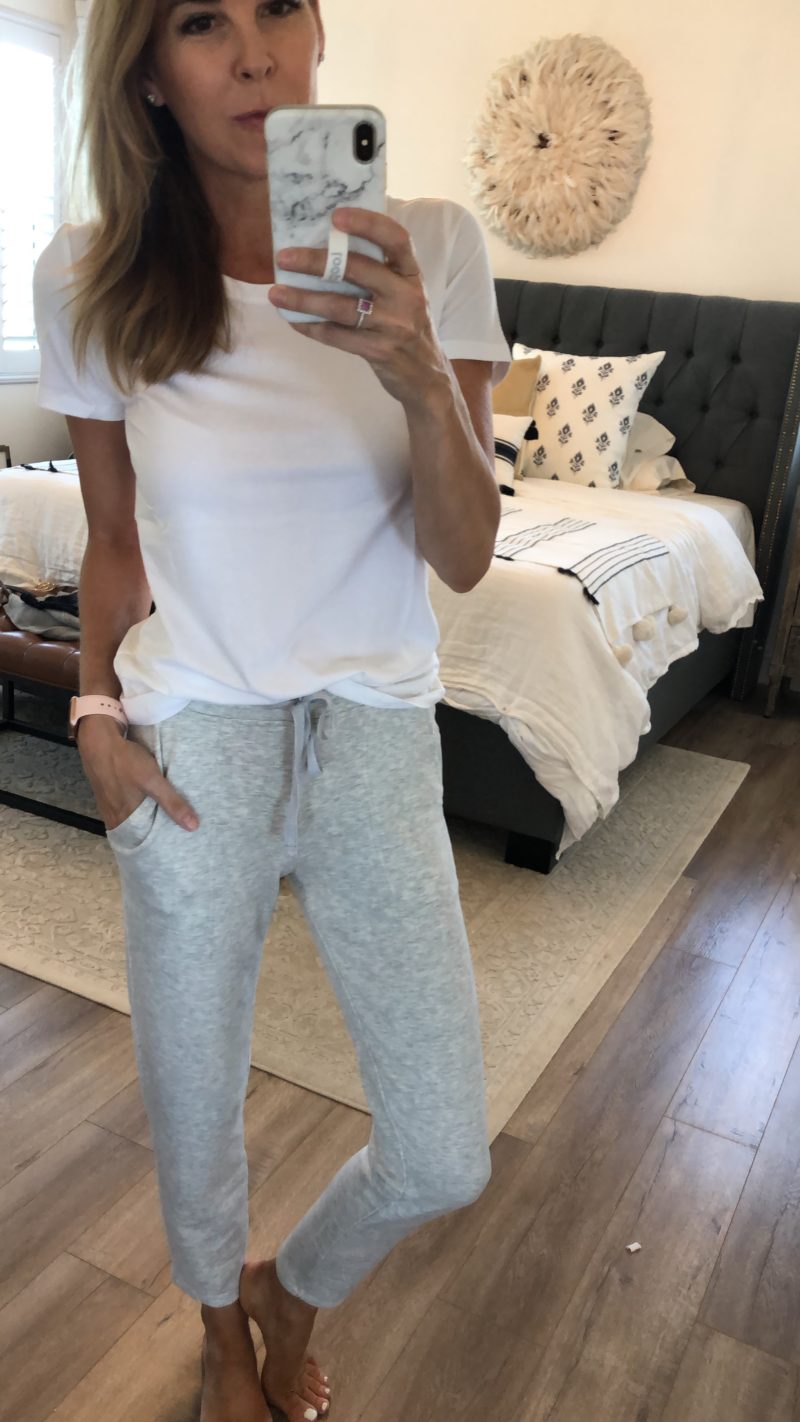 Ok, ladies. These! These lounge pants are AMAZING. Not just saying that. The kind of pants you want to put on and never take off. I usually change into loungewear late afternoon but something tells me I'll be wearing these way more often. They are INCREDIBLY SOFT. They come in black as well and I am definitely ordering them.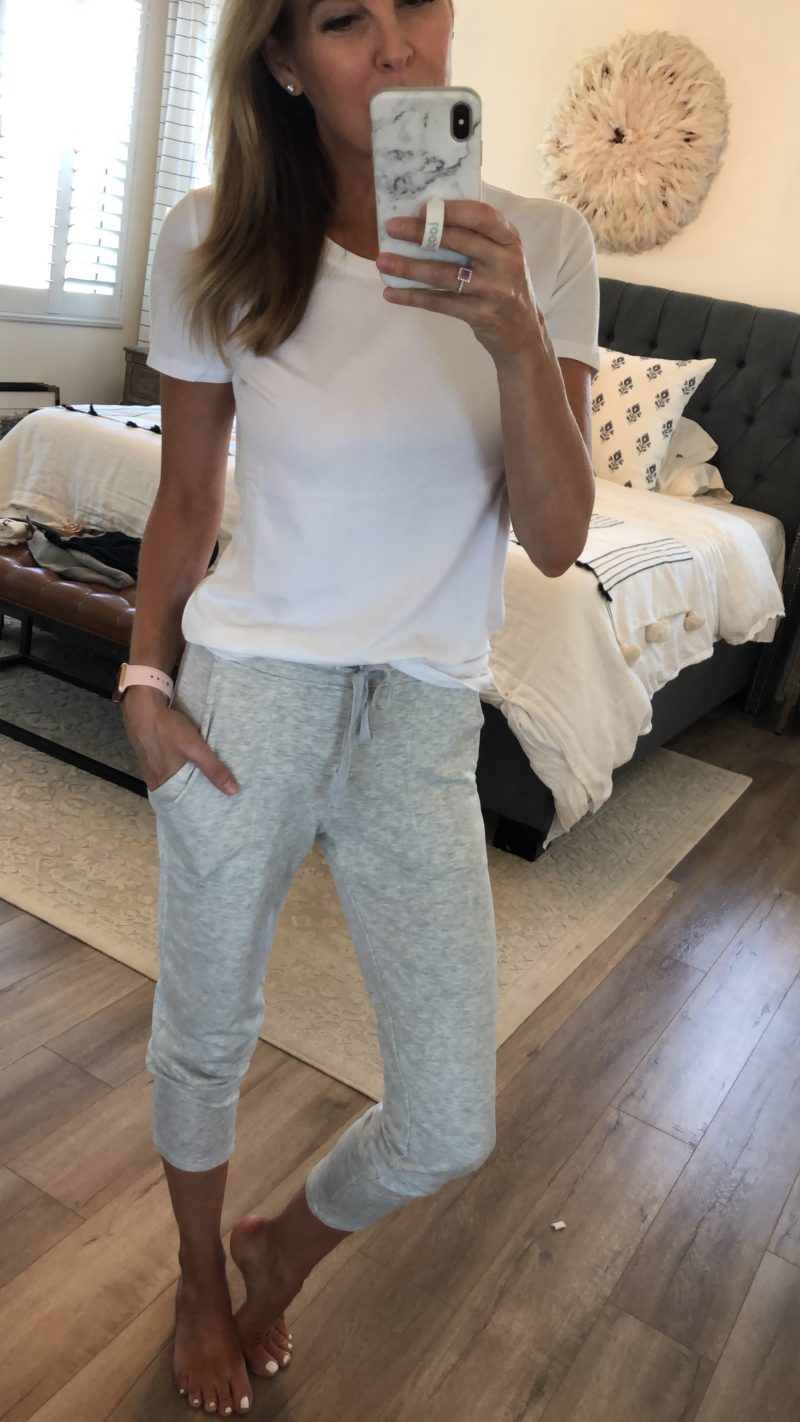 I am wearing an extra small. They have cute pockets in the back and fit so well. Softest thing I have felt in a long time. The best thing is that you feel comfy but not frumpy.
Speaking of soft, I ordered these t-shirts from Amazon and they get five stars from me. I have to be honest, I order quite a bit from Amazon but rarely love anything (which is why you don't see it on the blog). But these are fantastic. They come in a 2-pack and are so soft. I like the flattering fit as well. I am wearing a size small. And at $16 for two you can't go wrong.
T-SHIRT STEAL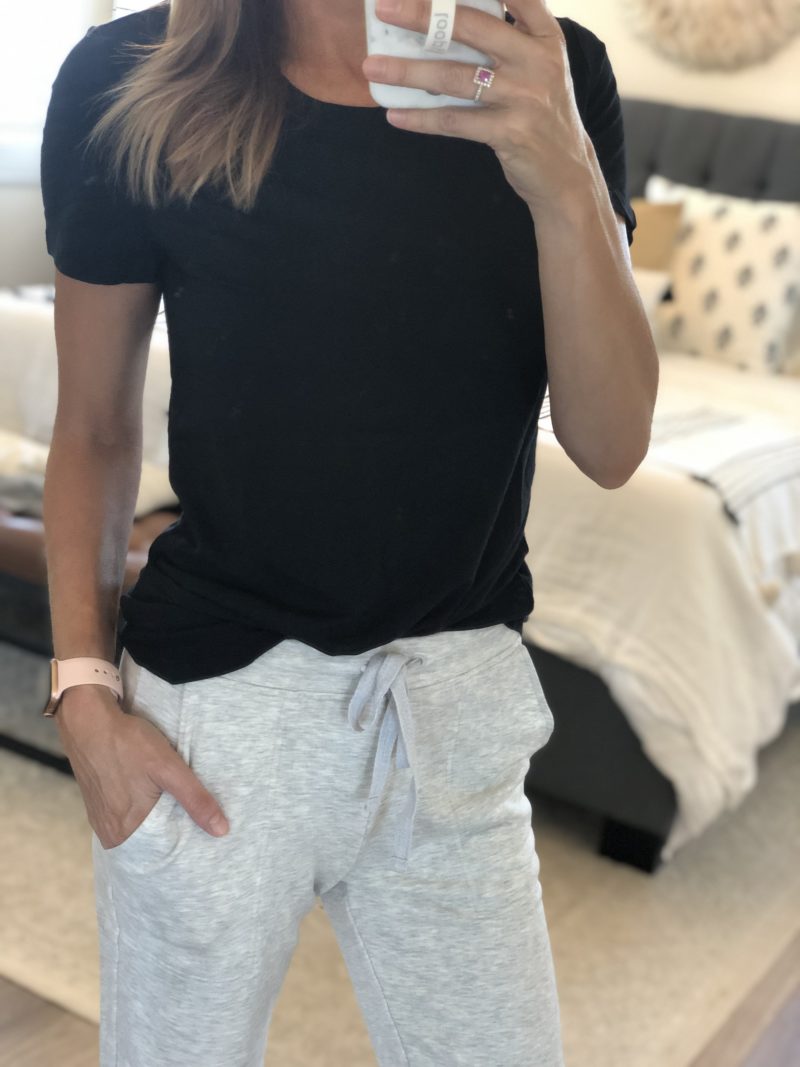 These t-shirts are really great basics to have in your closet. You can easily dress them up or down. They would look great under a blazer for work as well.
LOFT FINDS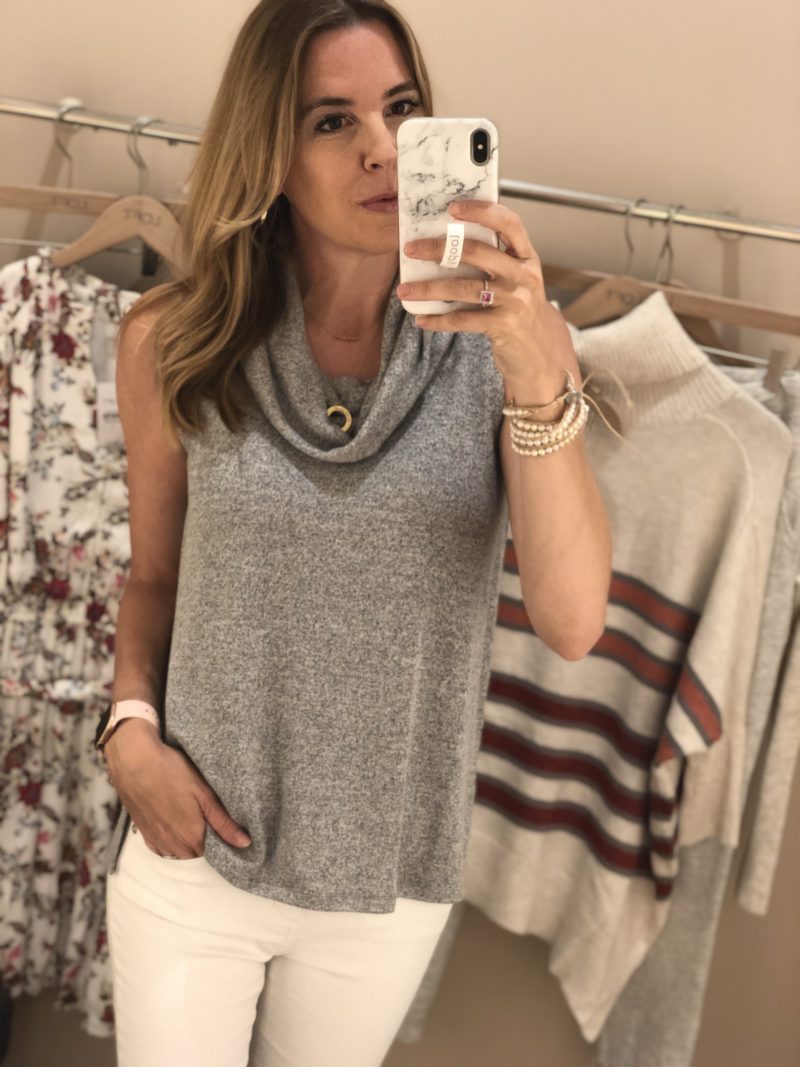 Here is another super soft top. I bought this for our trip and can't wait to wear it. I always appreciate the quality of Lou & Grey and how nicely things drape. You can wear this out but you don't feel like you are wearing a tent. Highly recommend. It's also a top you can dress up or keep really casual. 40% off makes it a great buy.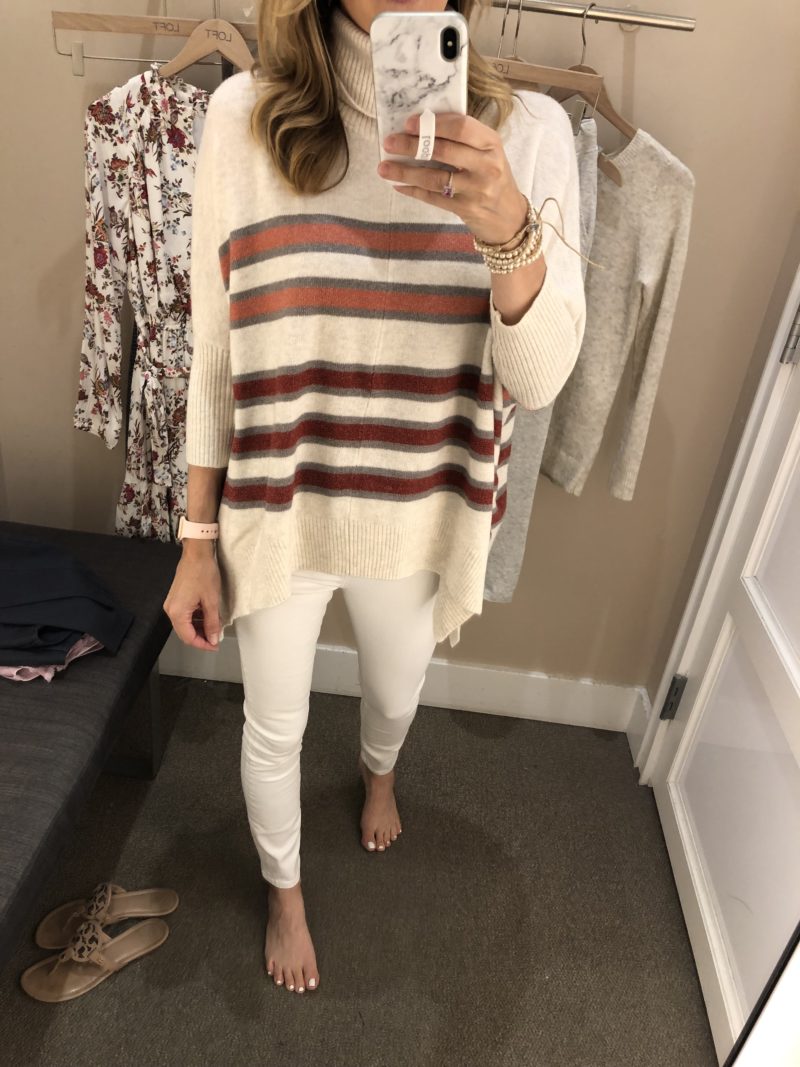 How fun is this sweater? Totally different than anything I usually wear. Great colors for Fall and a really fun, drape cut. The white jeans are also a fan favorite.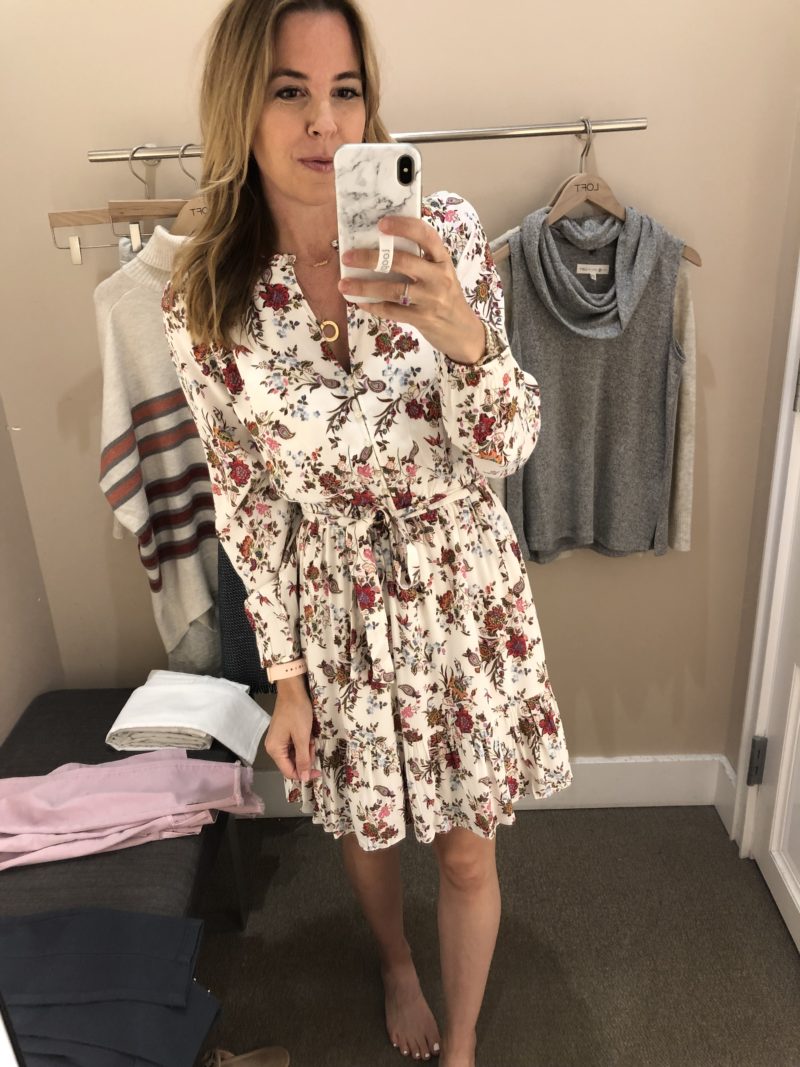 This is one of those dresses that is 100% cuter in person than in the dressing room photos. The floral print is beautiful and the style is very flattering. I am wearing a size small. A really pretty dress.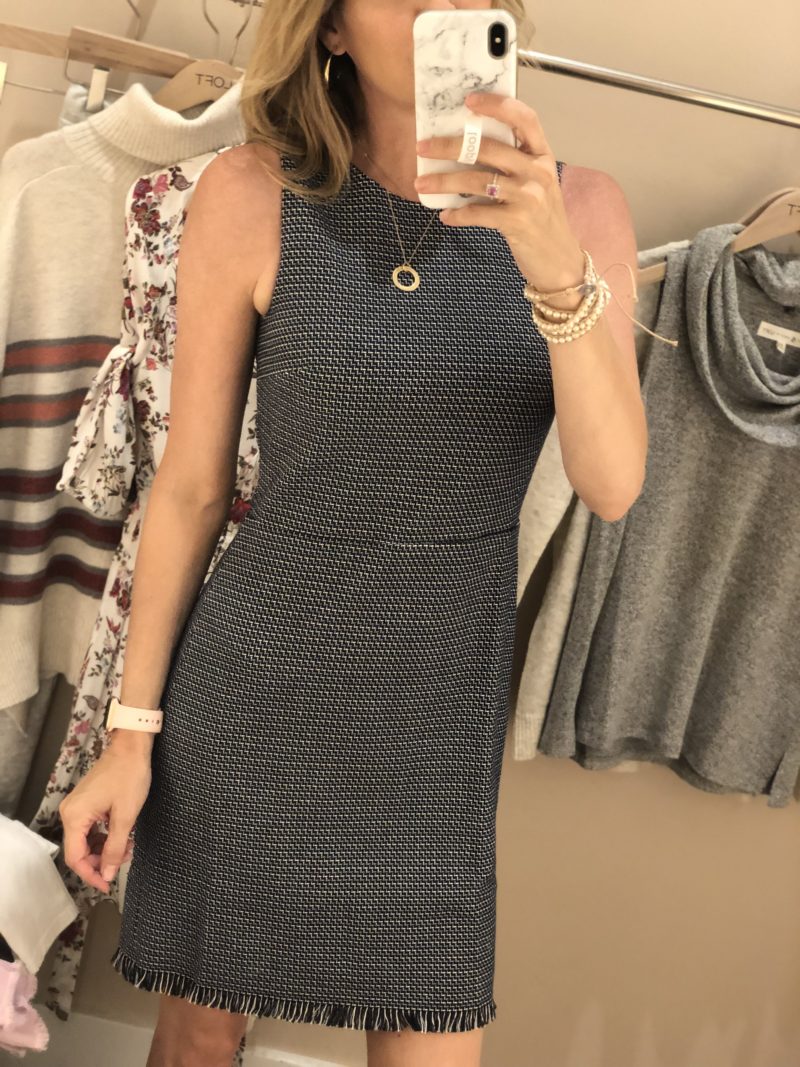 I immediately thought of my office girls when I saw this darling dress. Great alone or paired with a blazer or cardigan. Very flattering and love the colors. It's a navy/black combo and a nice slim fit. I am wearing a size 2.
MORE AMAZON FINDS
top | belt | shoes | handbag | jeans
Here is that white t-shirt again. So good. I really like it for Fall paired with denim and a touch of leopard. The belts are another Amazon find. You receive both the black and brown circle belts for only $15. An easy way to elevate your outfit without the designer price tag. The Paige denim were a splurge during the Nordstrom sale but these jeans give you the same look for less.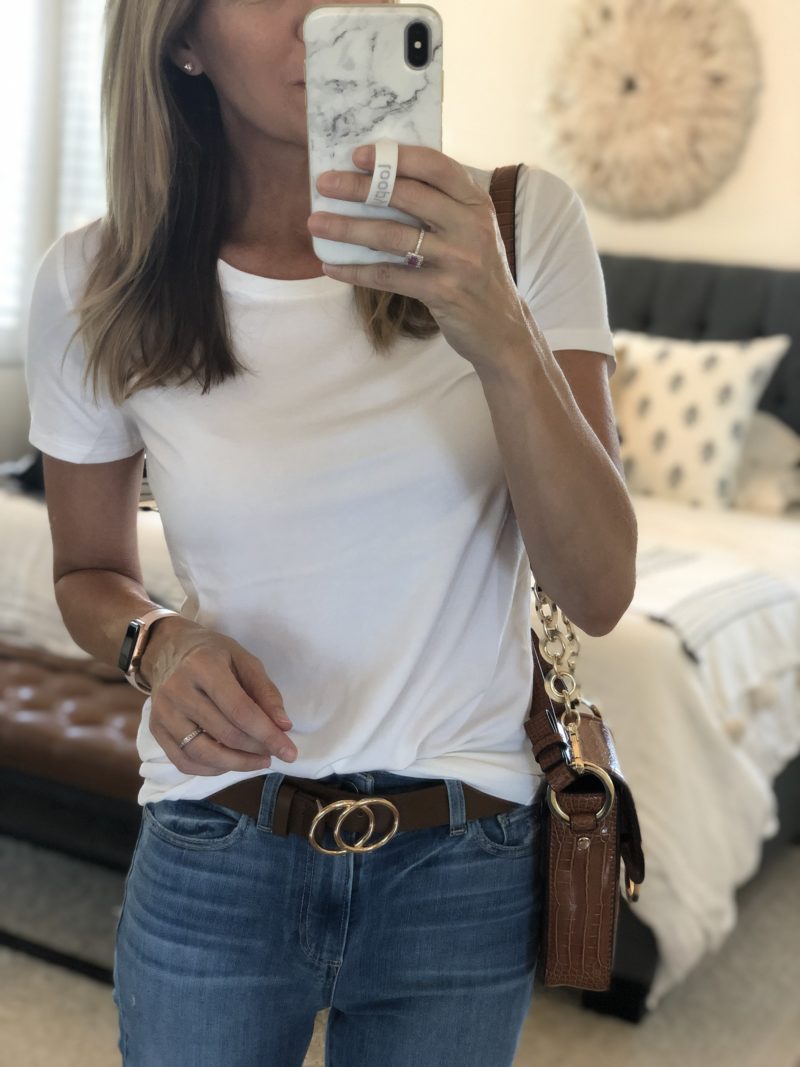 top | belt | shoes | handbag | jeans
UP UP AND AWAY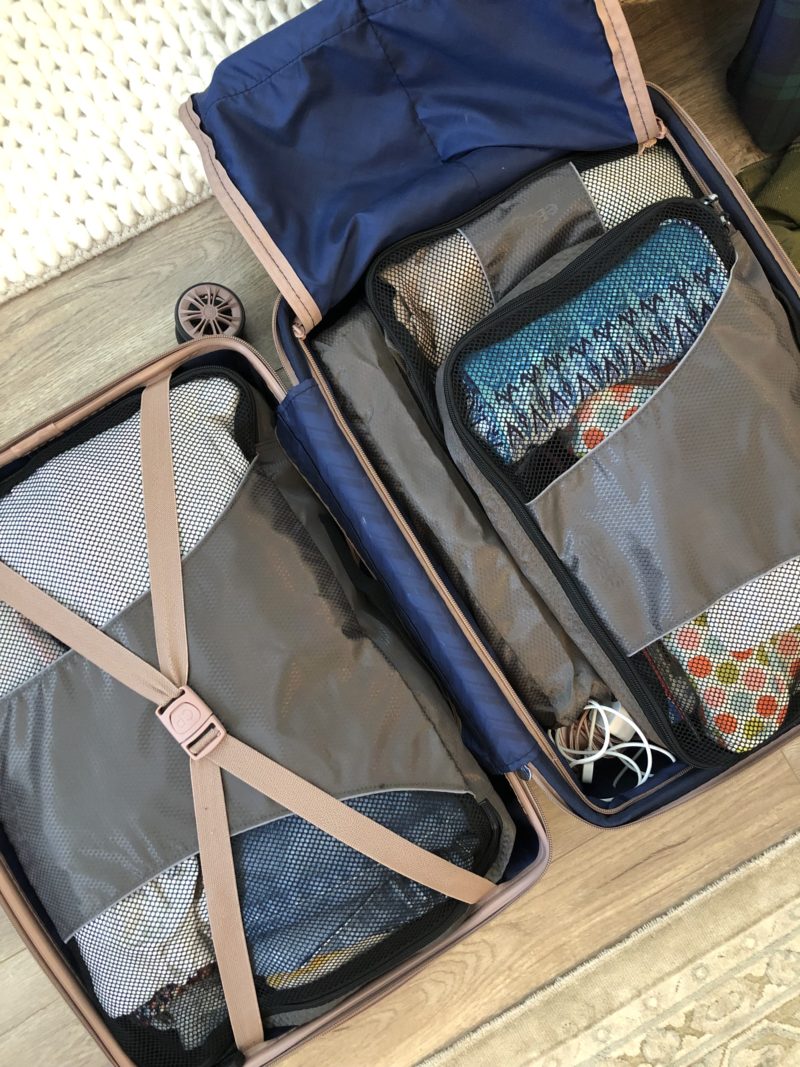 I finally caved and bought the packing cubes. After all they do receive pretty much perfect reviews. I had to see what the fuss was all about. Plus, I can't stand the upheaval in the hotel rooms when all of our bags are overflowing. This was my first time packing with them and I have to say I like them so far. They fit EVERYTHING I needed to take and are so organized. My favorite is being able to place the cubes in the drawers of the hotel and be done. Plus all of my toiletries fit in the one you see on the right and I can just place that in the bathroom. I am excited to test these bad boys out even more. So far so good over here.
COLLEEN ROTHSCHILD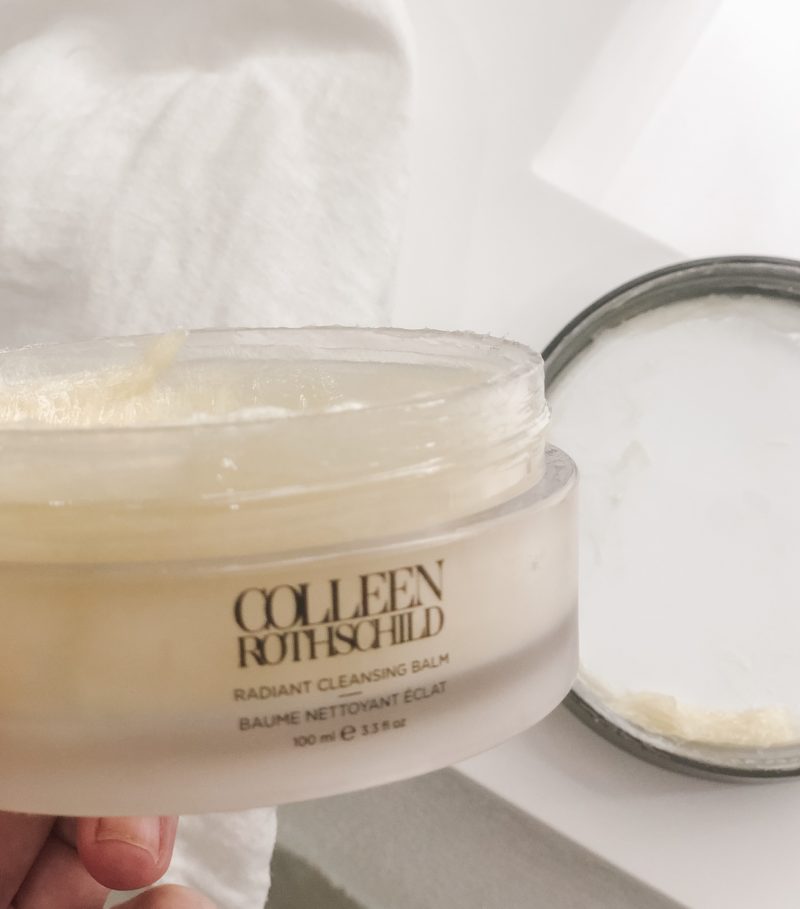 This weekend is a great time to scoop up some of my favorite skincare products. This radiant cleansing balm is always in my regimen and takes off make-up beautifully. I honestly don't know life without the linen cloths either. They are worth every penny, travel well, and protect our towels and wash cloths from make-up stains. I just ordered a set for our daughter. I also swear by this detox mask.

You can scroll through more of my favorites above. Use the code: WORK20 for 20% off your entire order.
JOSS & MAIN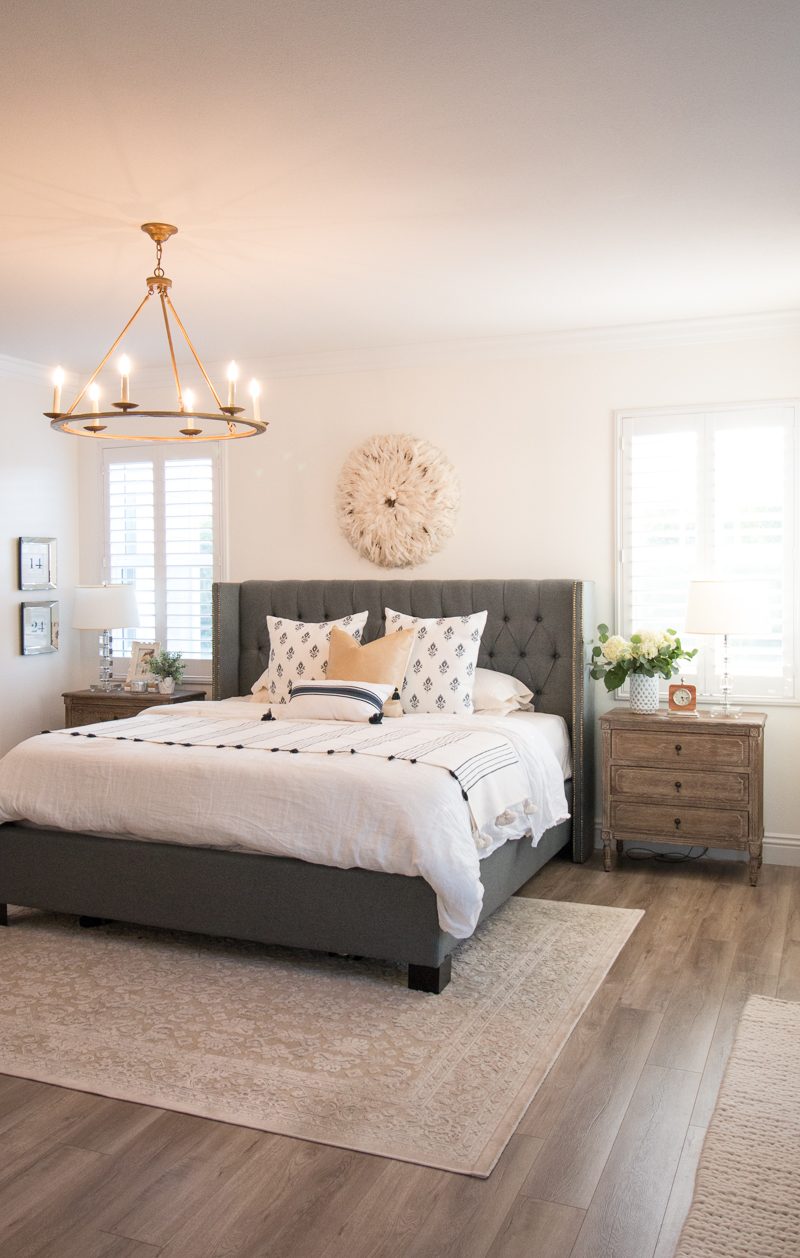 We love our chandelier so much and it was a steal. It's currently on sale. In fact Joss & Main is having a HGUE Labor Day sale and the lighting section is definitely worth checking out.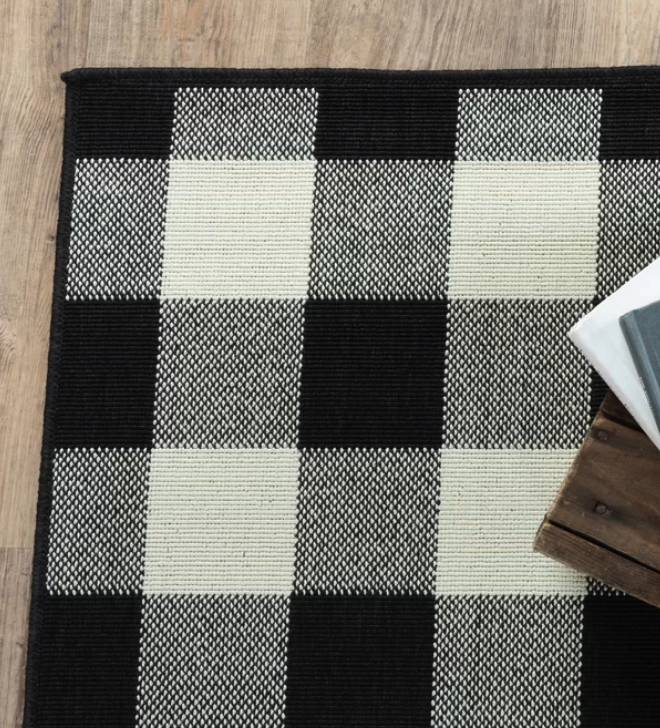 We get asked about this rug all the time. We have a similar one underneath our doormat. Love the layered look and you can grab one for $30 right now!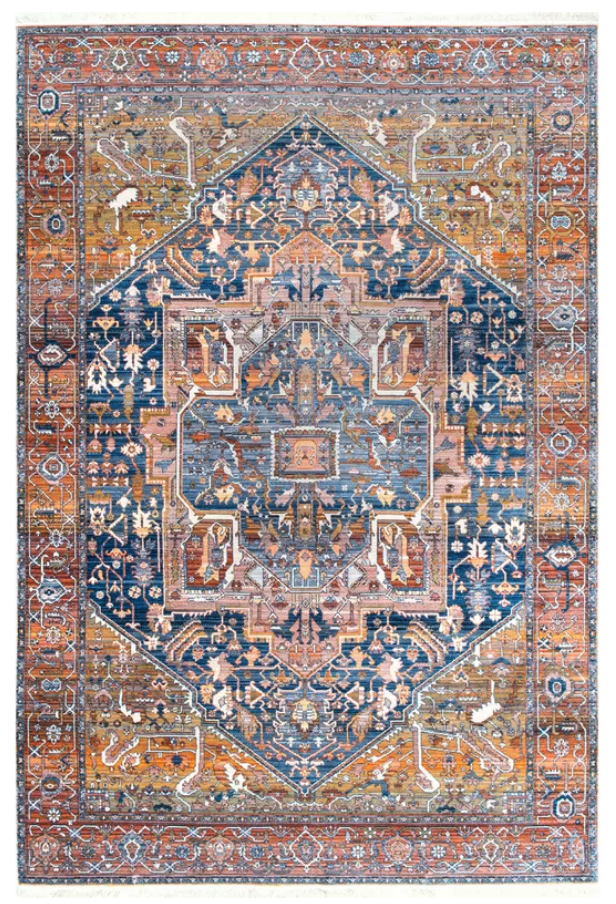 This is another gorgeous rug and it's currently 71% off. Awesome reviews and it comes in a few colors, too.
SERENA & LILY
Now is the time to amp up your kitchen or dining room space. Serena & Lily is offering up to 30% off of all dining pieces. We bought these during a 30% off sale and have loved them from day one.
WAYFAIR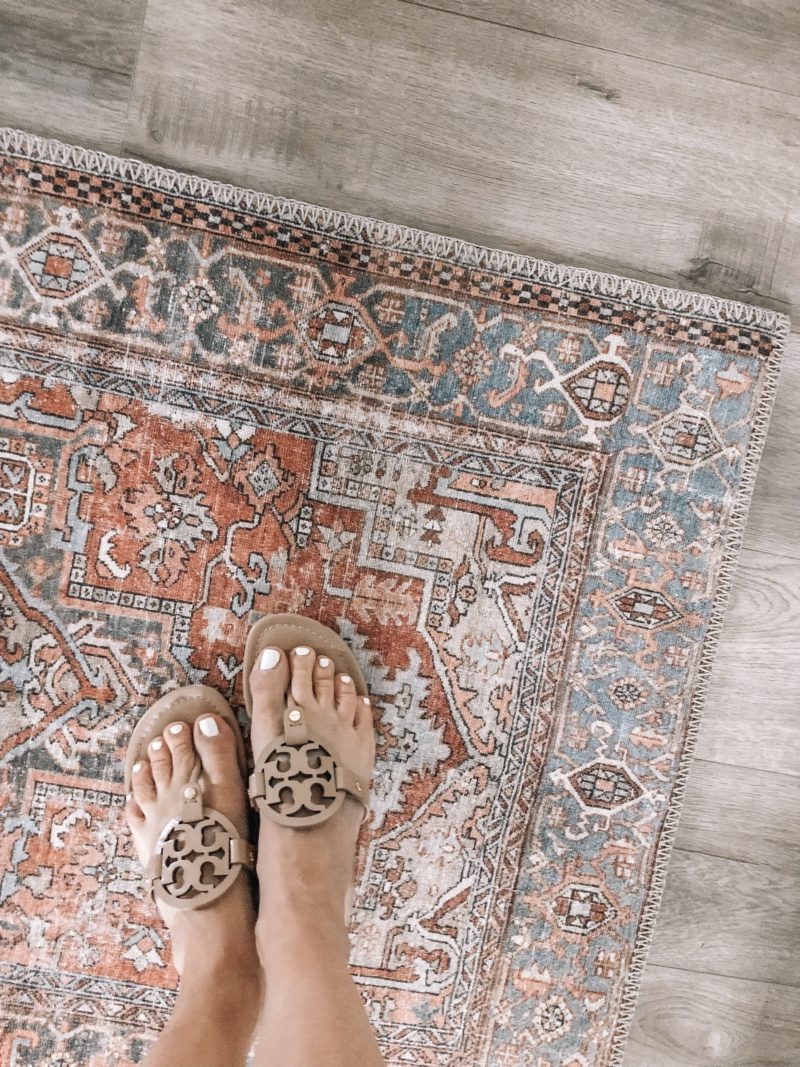 Run, don't walk. This gorgeous rug is back in stock is many sizes. It's soooooo good, girls. We LOVE ours.
WORLD MARKET

Such a great time to shop at World Market. 30% off and free shipping. I just bought a new table for our bonus room. Can't wait to show you soon.
POTTERY BARN
Pottery Barn is offering the more you spend the more you save! Great time to look around if you are in need of new furniture.
NORDSTROM SALE

Don't forget the 40% off sale is currently in full swing at Nordstrom. Some of the prices are even lower than the big sale from summer.
Happy shopping, my friends. We are off to go explore for the day and then watch our son play hockey. The perfect Saturday.