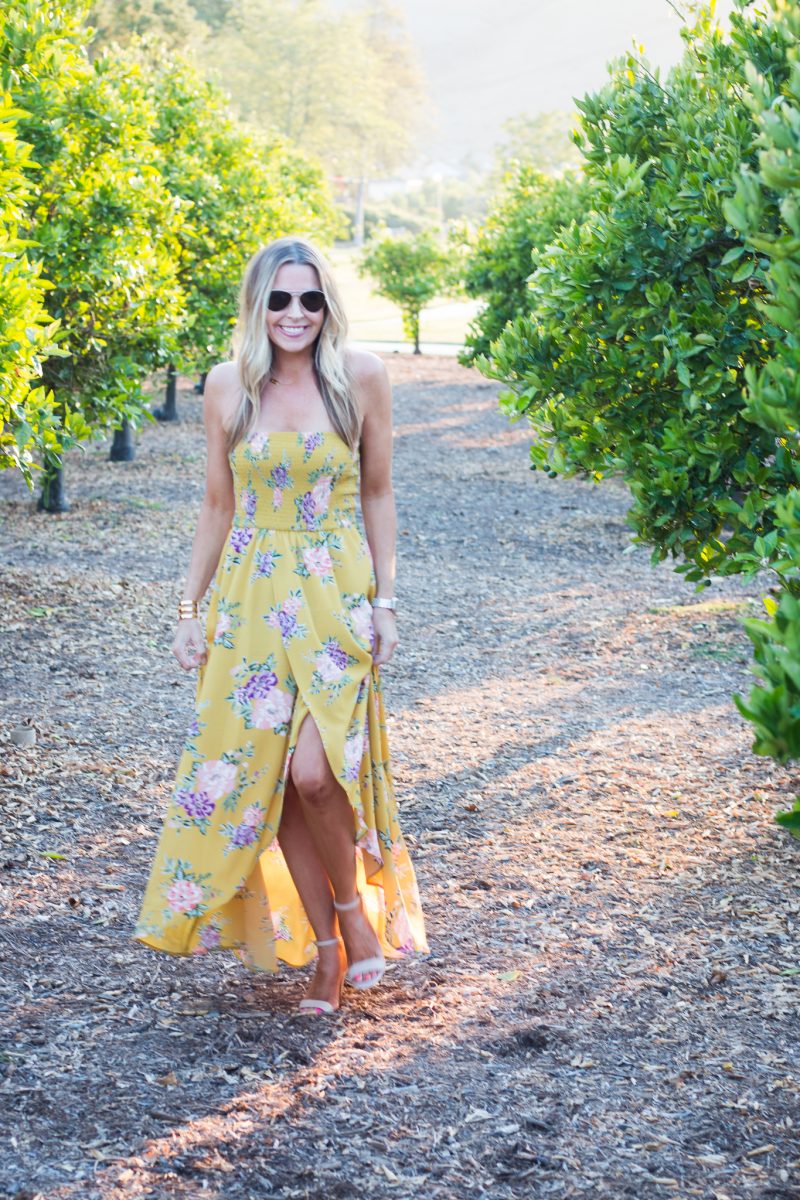 If you caught my Instagram post you may have already heard me gushing about this dress. I LOVE it. Girls! It's the best deal around. It's only $55 and just so darn cute. The way it flows when you walk plus the smocked top makes this one of my favorite dresses ever. And that is saying a lot. It's one that I don't want to take off once I have it on. So I guess that makes it super comfortable, too.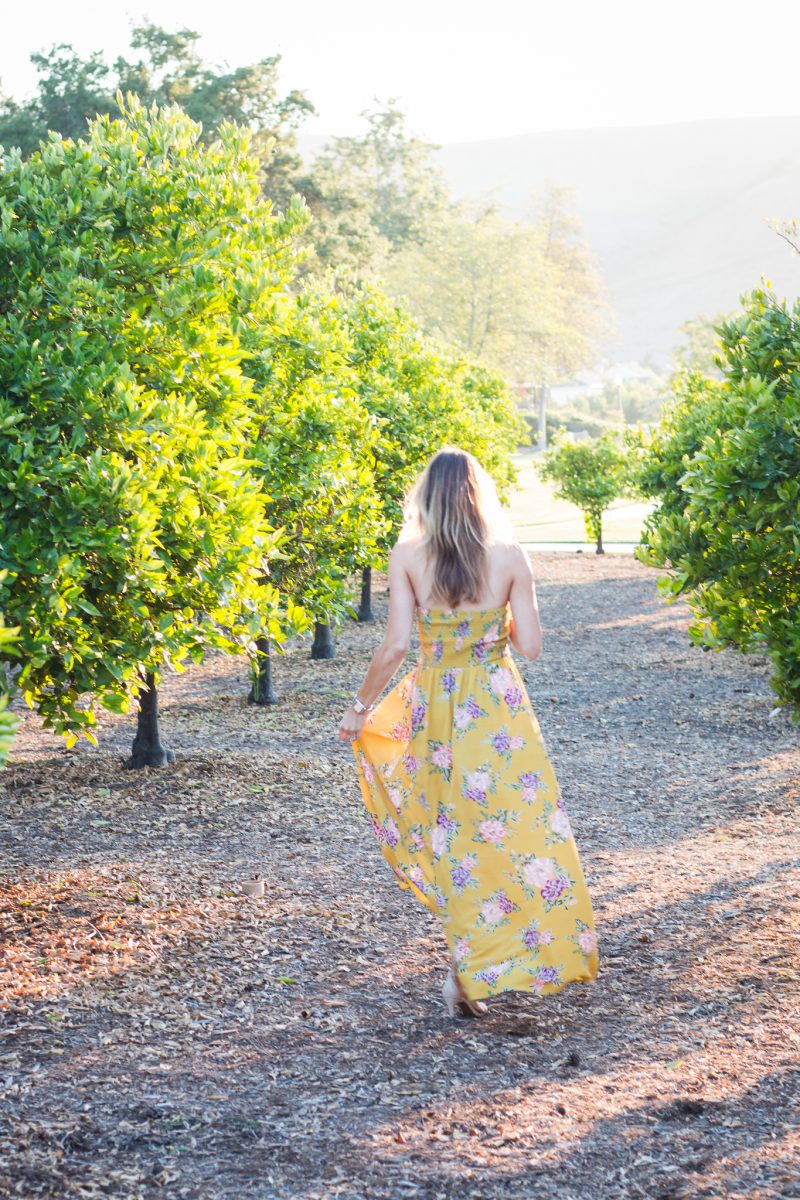 It's longer in the back and so very pretty. Such a feminine and pretty cut to this little dress.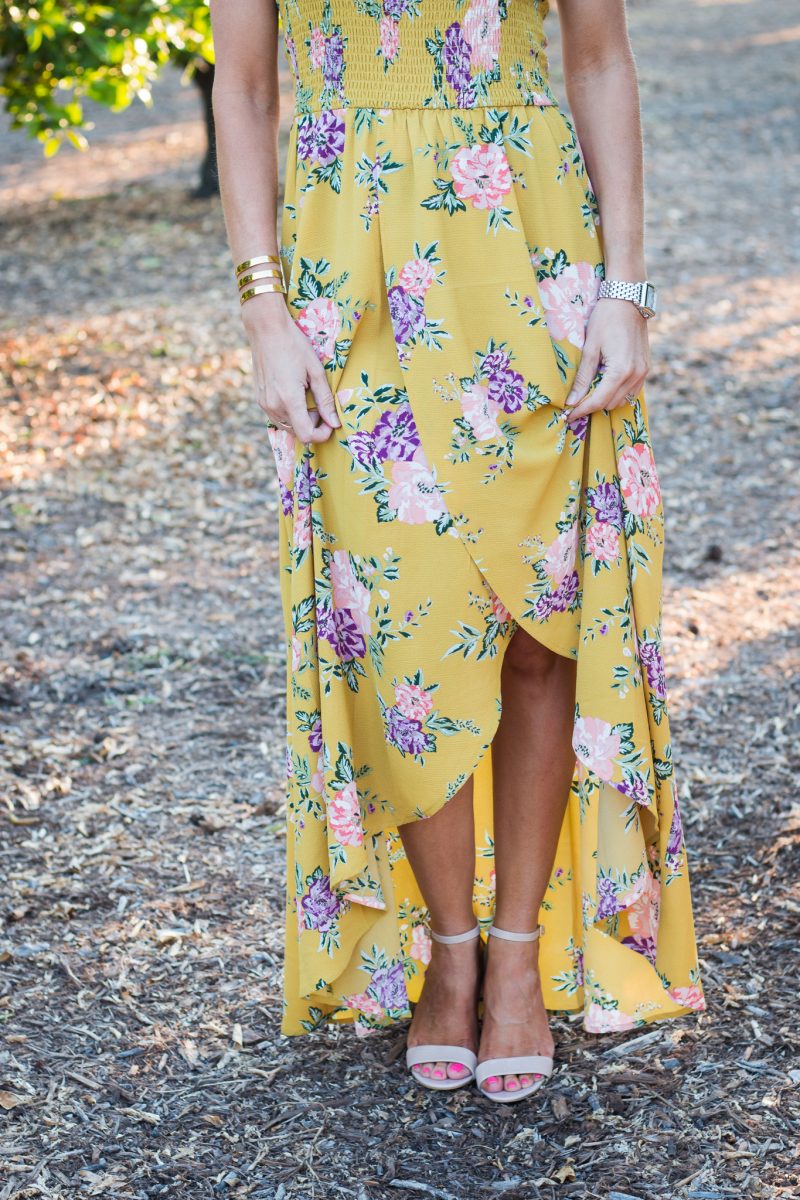 I am 5'7″ and the dress length works perfectly with heels. But with a dress at this price I would not hesitate to have it hemmed in the back if it's too long on you. If you want to wear it with sandals or flats you may also want to have the back hemmed. I have a spot near me that hems a dress for only $15 so it's money well spent. The color of the flowers is just so pretty against the mustard yellow background and something different from what you always see.
You already know these are my favorite nude heels. They are so comfortable and affordable. And guess what?! They are on sale for $42!!!! I almost want a second pair in case mine ever give out. They are the perfect nude heel.
Because of the smocked top I chose not to wear a bra. But you could easily pair this with a bandeau style bra or your favorite strapless one. I am wearing a size small in this dress. It also comes in black and white which I really want now. Crushing hard on this one.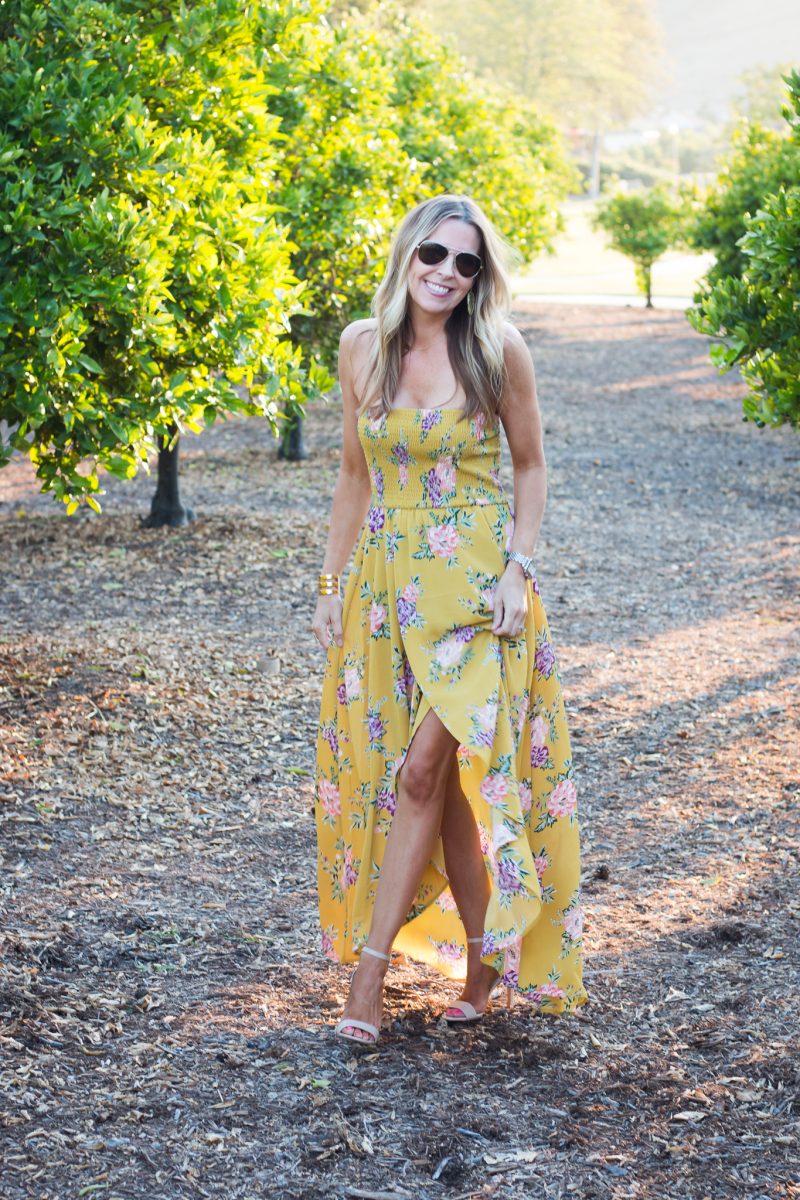 dress | heels | sunglasses | earrings | necklace | bracelet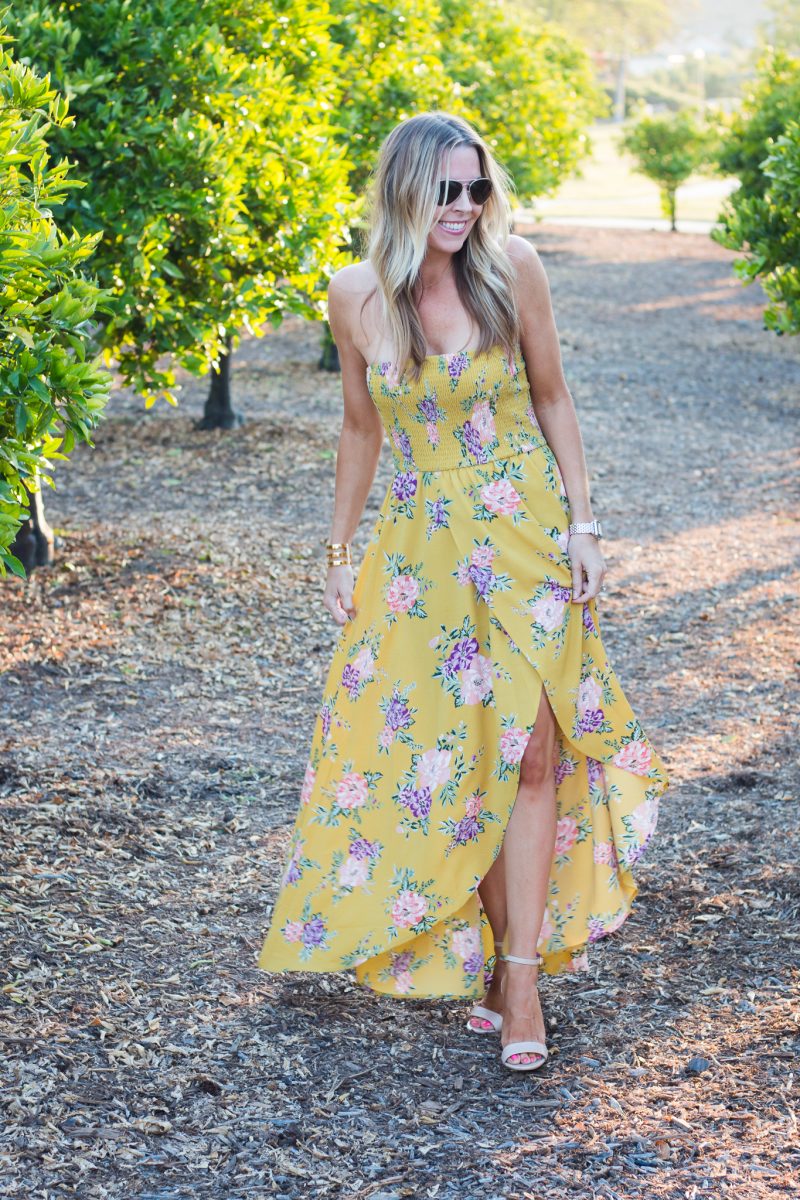 SHOP THIS OUTFIT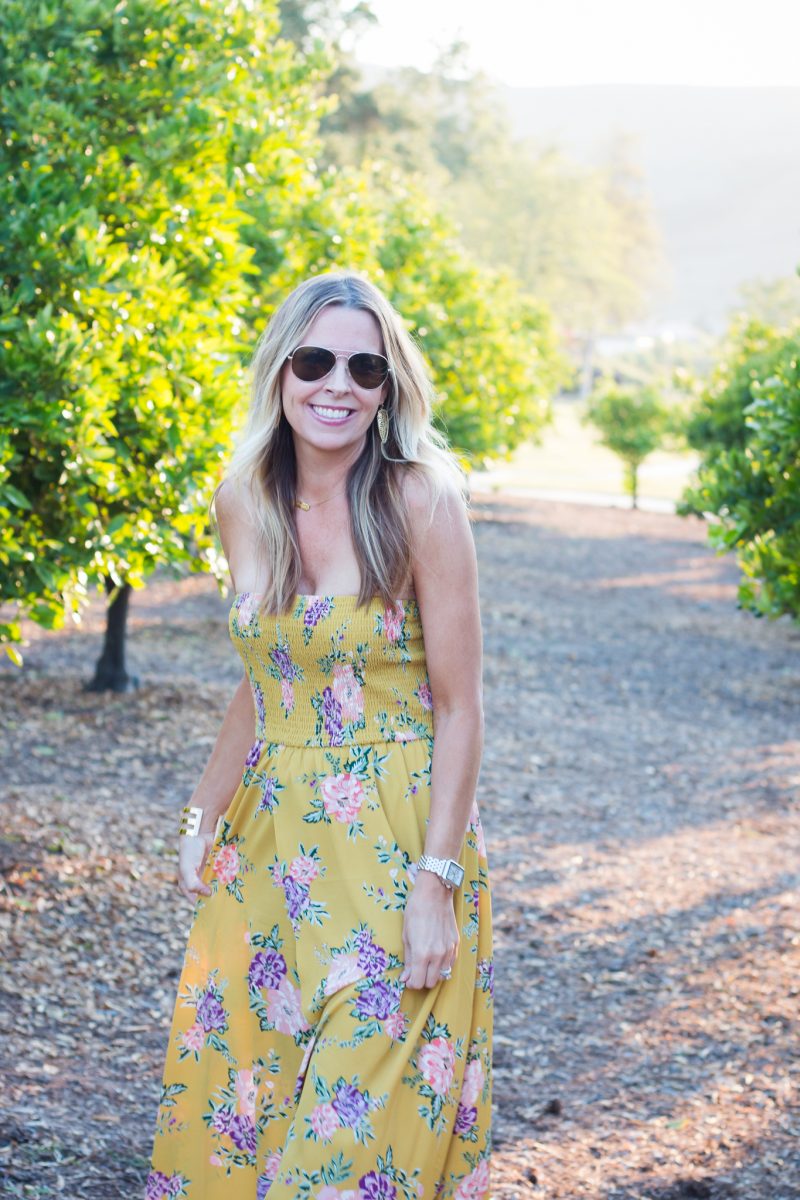 I'm already planning a date night so that I can wear this out with my love. We just celebrate 16 years together. In fact the necklace that I wear daily has the date 07-05-01 which marks the day we first met. Hard to believe it has been so long. Time truly flies.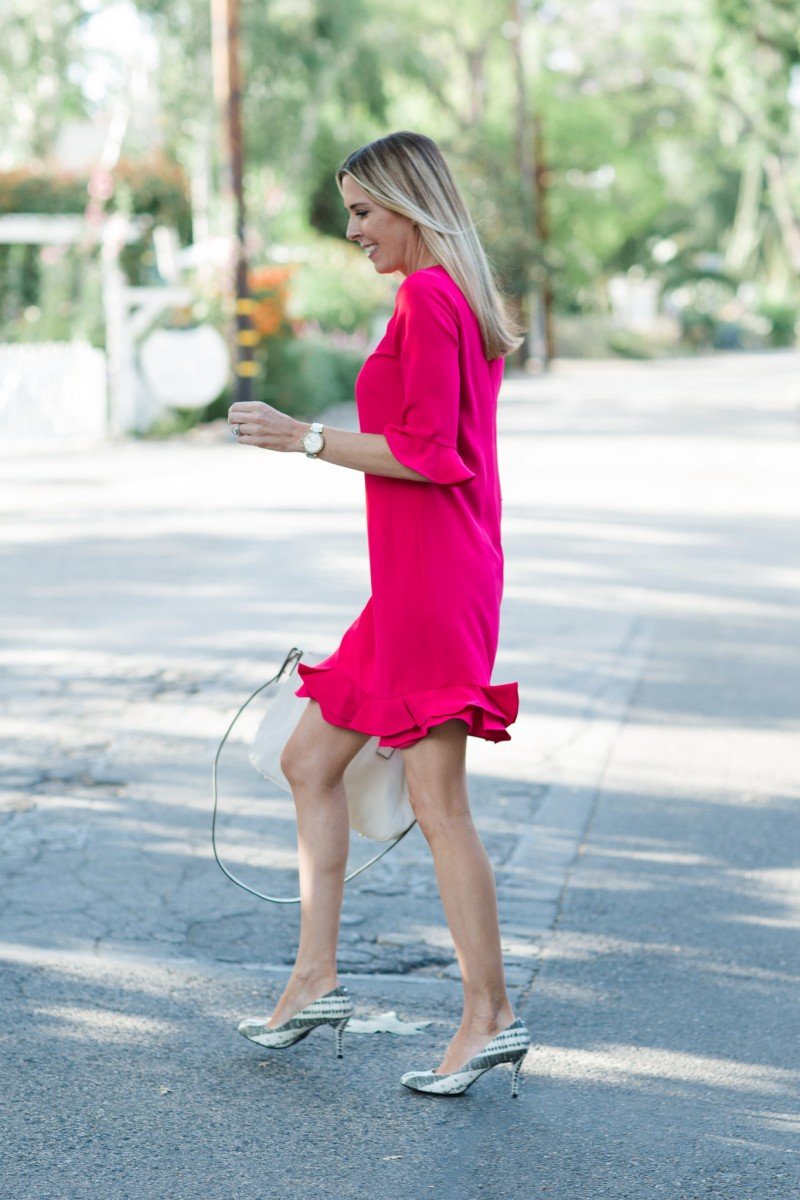 Do you all remember this dress? I LOVE this dress. I'll tell you why! It's classic and conservative enough for almost any event. But it still has a flirty, feminine vibe to keep it from being too boring. It's now 40% off in the charm pink which I actually prefer. My color is a bit bright. It was $138 and is now $82. It's well made and would be a very nice staple in a work wardrobe. This one is very similar in style and now only $53.
DRESSES UNDER $100

I rounded up more beautiful dresses that are all under $100. Each one is something that caught my eye and I would love to wear.
This striped plus size dress is gorgeous. You know I love me some stripes. Such a pretty cut and on sale for 40% off.
HANDBAGS ON SALE

So many great handbags have been marked down so wanted to share a few. Gigi of New York is also in the middle of their major summer sale.
I've had a couple of readers reach out and ask about the behind the scenes on these posts. Who is behind the camera. . . all of that good stuff so I am currently drafting a post to spill the beans on all of that.
What are you up to today? I just cleaned out my closet so I am in the middle stage where it's a hot mess but I see the light at the end of the tunnel. I also have a secret mission over at Nordstrom so keep an eye out on Instastories for that!
Have a great day, my friends. Thank you for being such a special part of this blog.
*affiliate links used
Shop the Post