HUGE COLLAGEN SALE
Ya'll this is a good deal. I have been taking liquid collagen for over a year. I have seen improvements with my skin, hair and joints. In fact, my husband credits taking collagen consistently for helping him get rid of his hip pain. Right now if you purchase two Pure or Pure + Trim, you'll not only get $10 off but a free package of Trim travel packets ($60 in free product). That is an awesome savings. We were so thankful to have our travel Trim when we were in California for two weeks.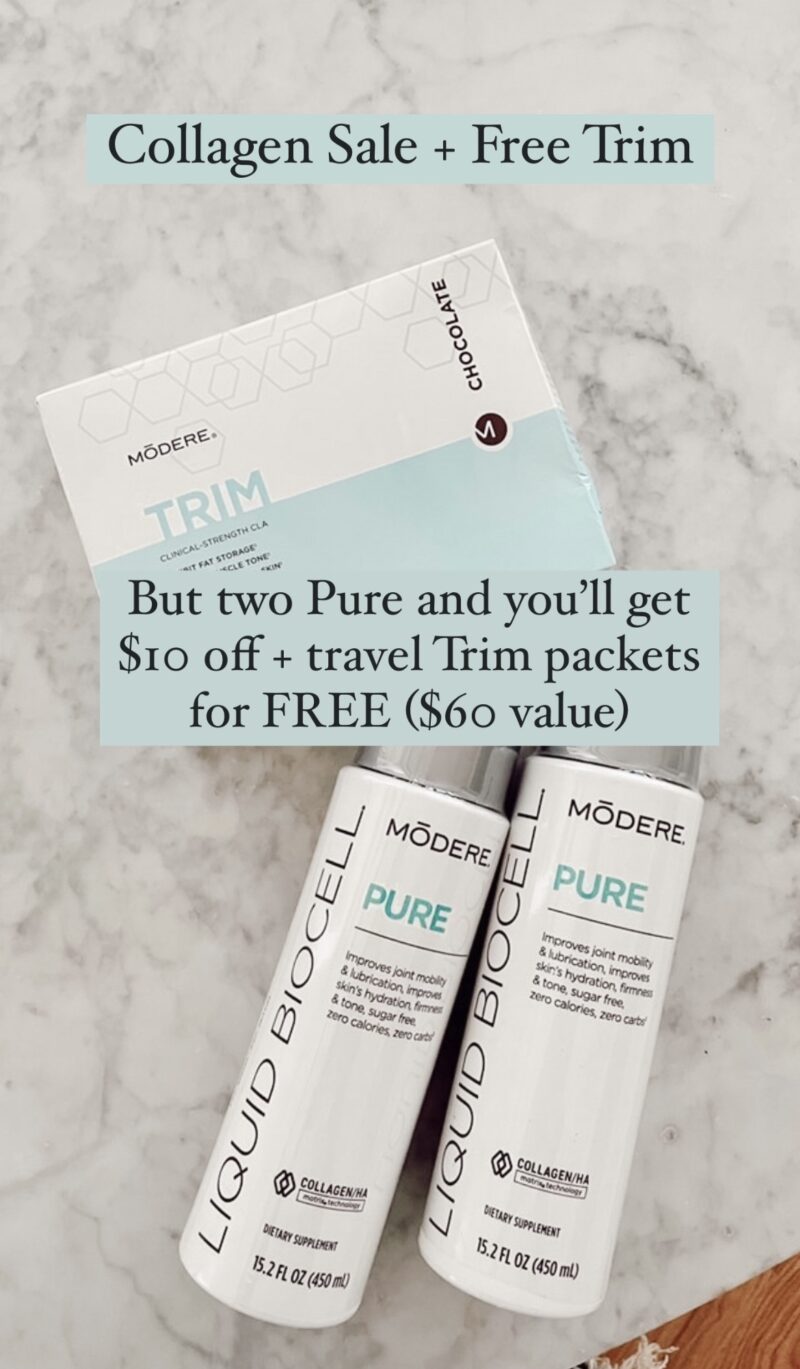 I usually take Life. Pure is just another version of the liquid collagen with zero calories and zero sugar. All of the same amazing benefits and a big fan if it's on sale for less! If you choose to buy a Pure and Trim I highly recommend the chocolate Trim. Our collagen production begins to slow in our 20s . . . so important to replenish what we lose.
If you have any questions, feel free to reach out via Instagram. Jump on this as it's only good through tomorrow. Oh, and the best part is that if you are a new customer you can save an extra $10. So you'll be saving $20 and getting $60 worth of Trim for free. Grab the deal here.