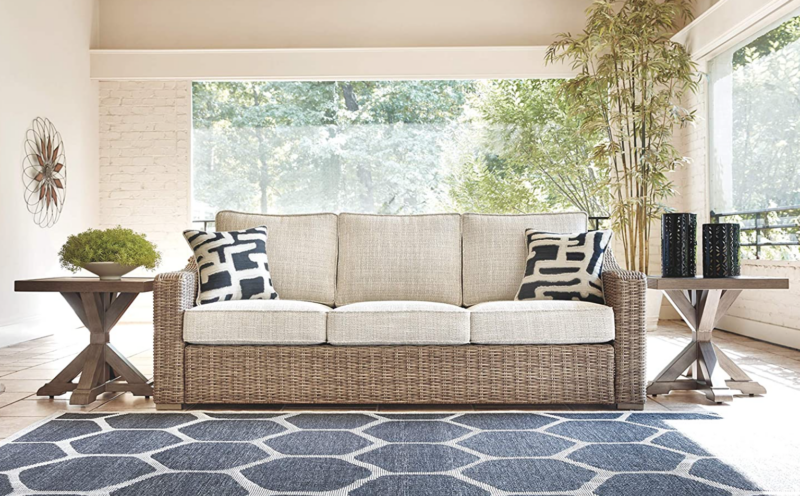 This sofa is so good!!! We get asked about our patio furniture all the time. We brought it with us and bought it in person at a CA store. But this is a fantastic option and the reviews are great. We have loved this style so much because it's truly comfortable to sit in and lounge on.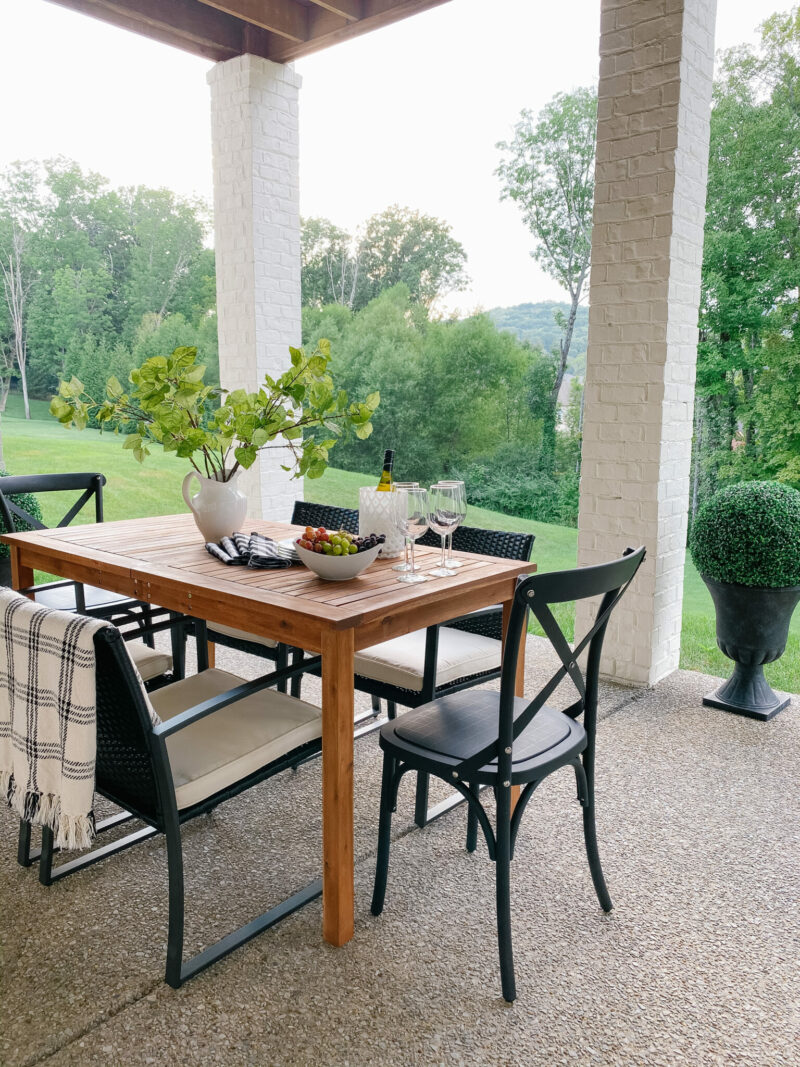 So thankful for the awesome Spring weather and determined to get our backyard looking good. This was shot last summer but we are still loving these pieces. We did this all on a small budget, but so far everything has held up beautifully.
We recently added this striped umbrella and umbrella stand. Both have survived major wind storms. I also think this wicker set is a great deal.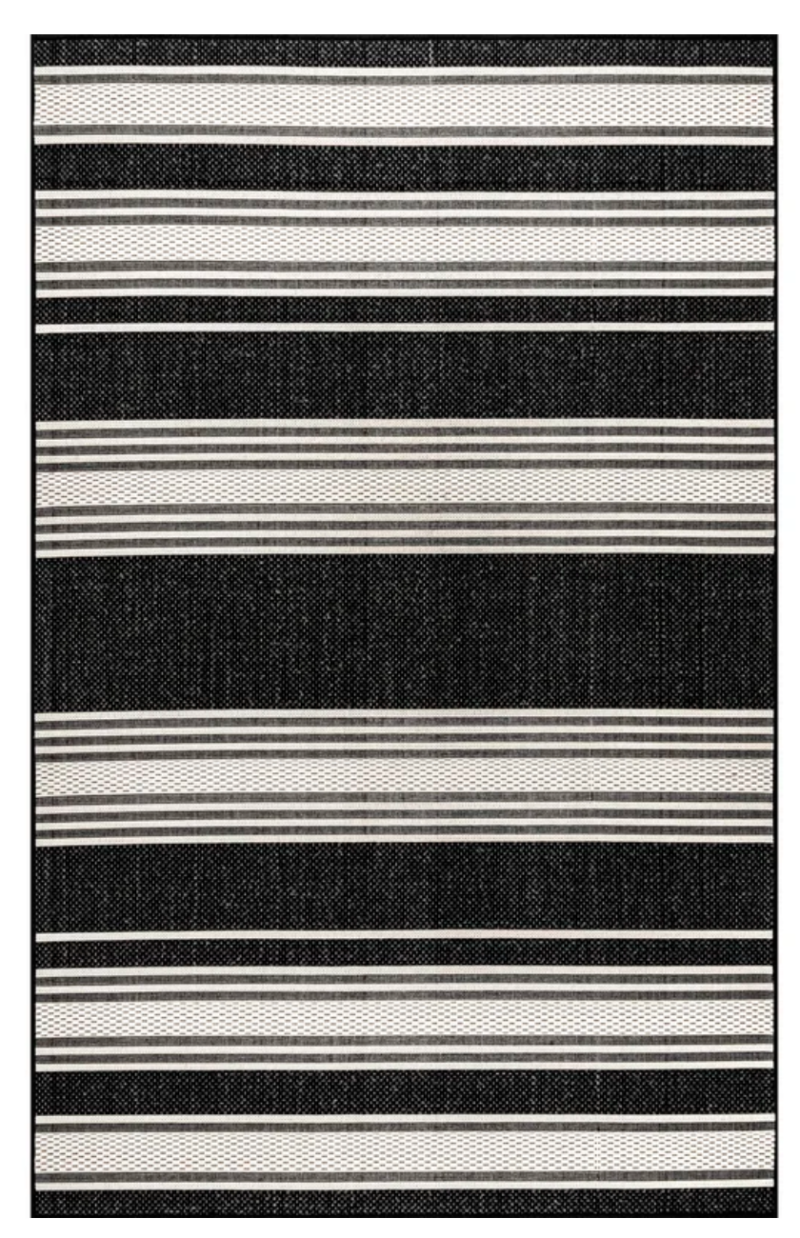 We LOVE this rug. It's been great for us and is finally back in stock. Grab it if you have your eye on it.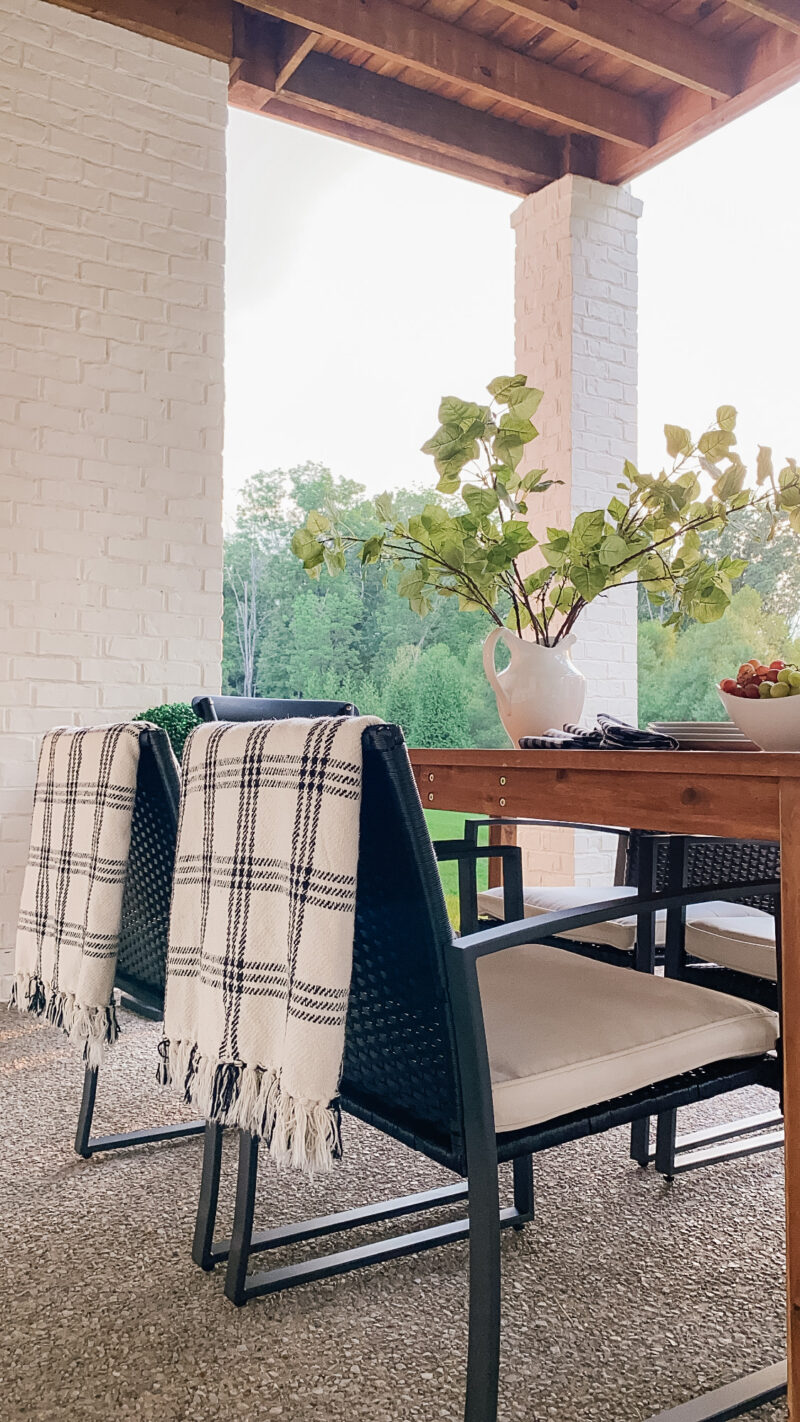 These blankets are a great buy. Under $20 and they wash and dry beautifully. So happy we bought these.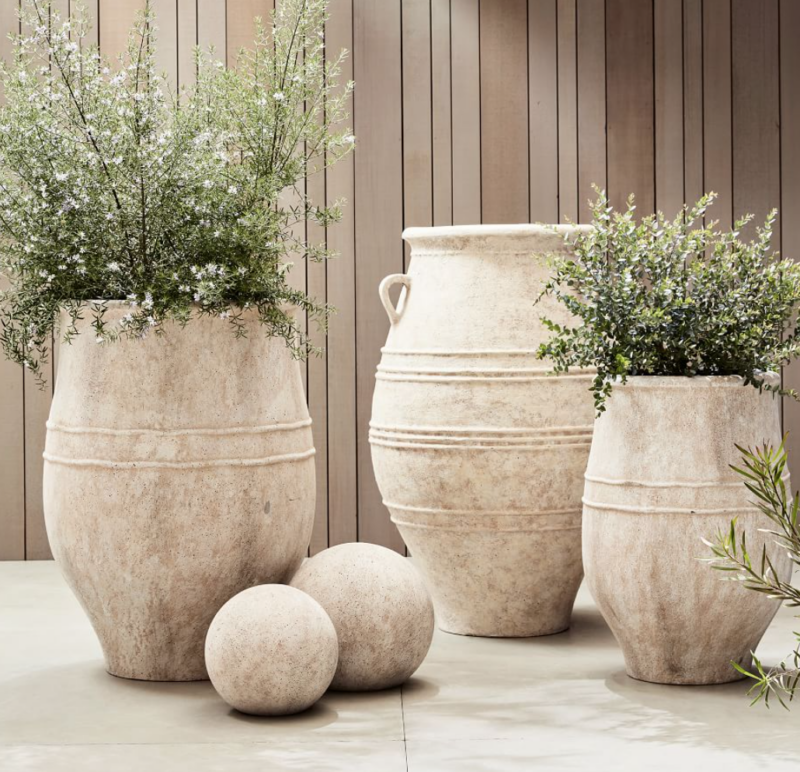 I have my eye on these planters to bring in some texture. Love love the weathered look.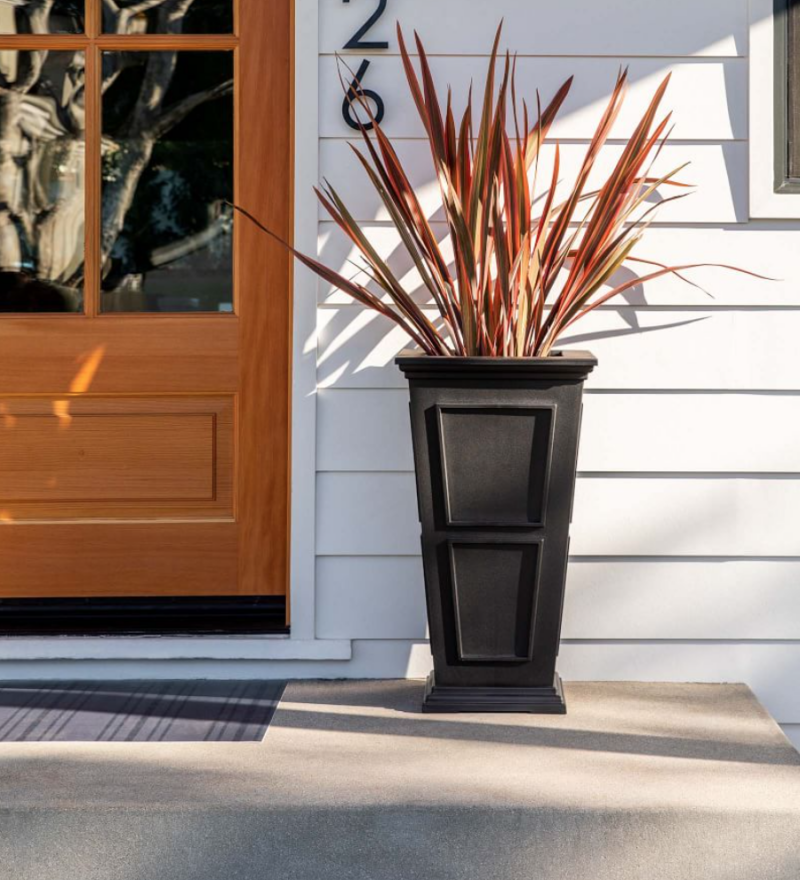 But then I saw these and these are also great. Such pretty lines the plant sits up on a higher deck inside which I appreciate.
Are you sprucing things up for Spring?
Saturday Shopping is live so you can hop over there for more deals.