This post is long overdue and one that has been requested time and time again. I am happy to bring you a complete list of the paint colors used in our home. Let's go room to room so I can share what colors we used and a bit of information about each one.
OUR HOME COLORS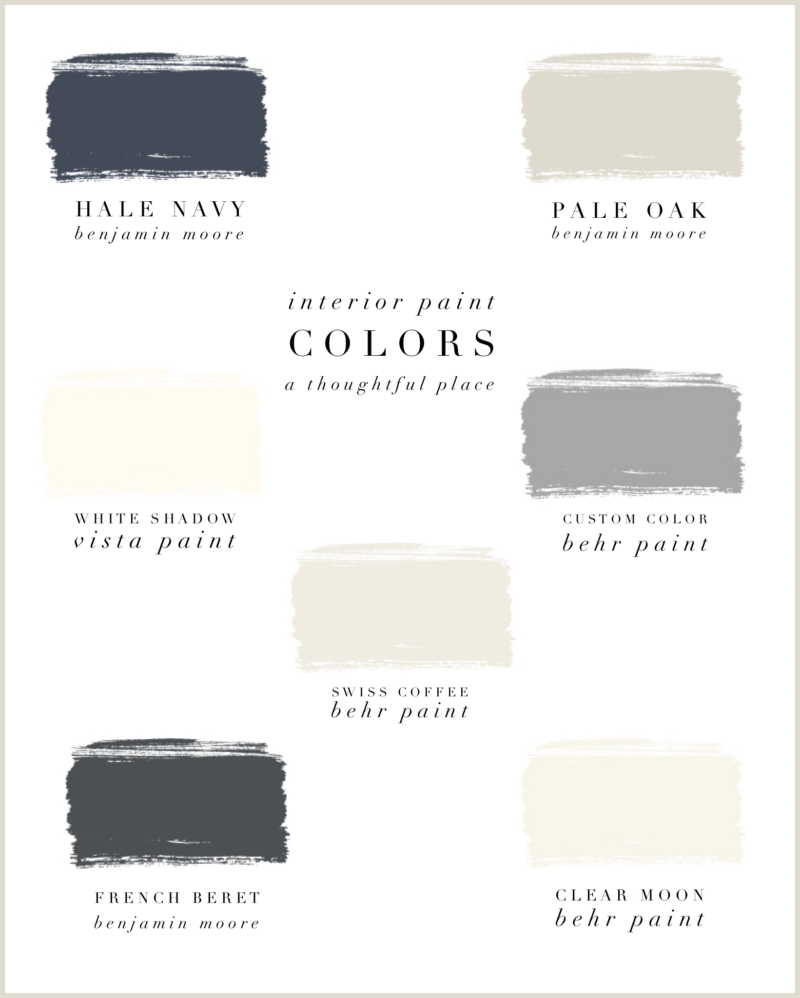 THE KITCHEN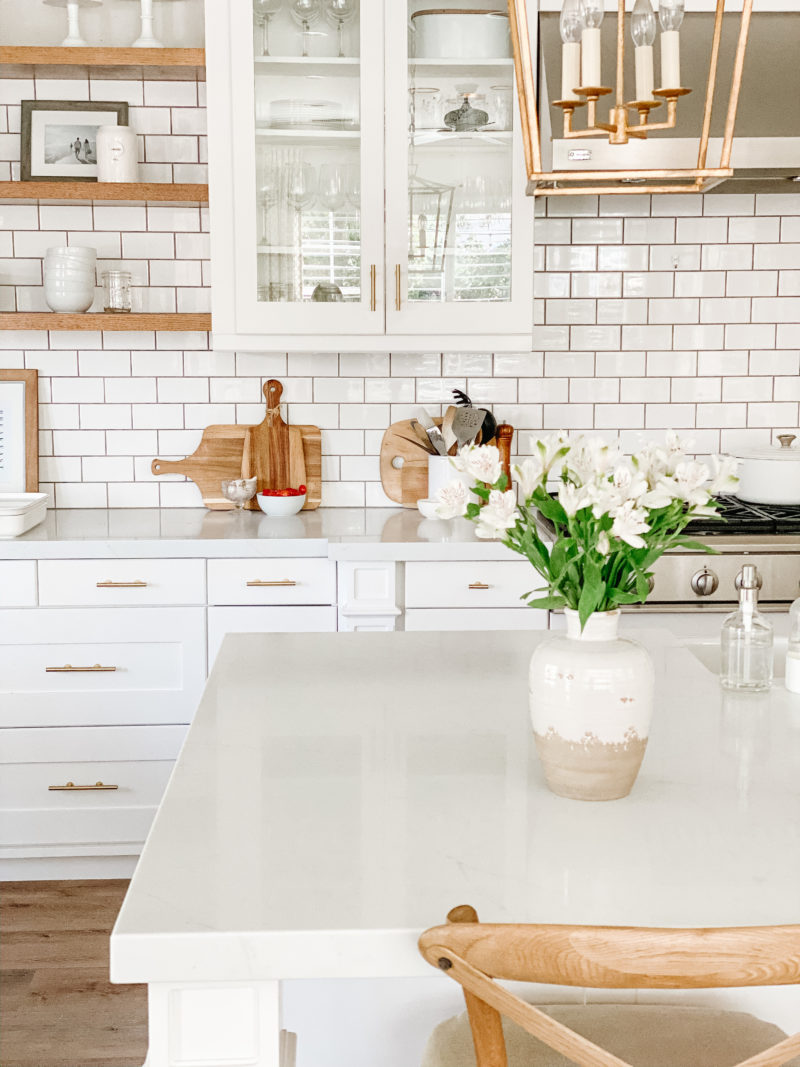 Our kitchen cabinets are white lacquer (no tint). While they look flawless, they are difficult to touch up if they chip and you can't change the color easily. If you're looking for something that is easy to repaint, use paint, not lacquer.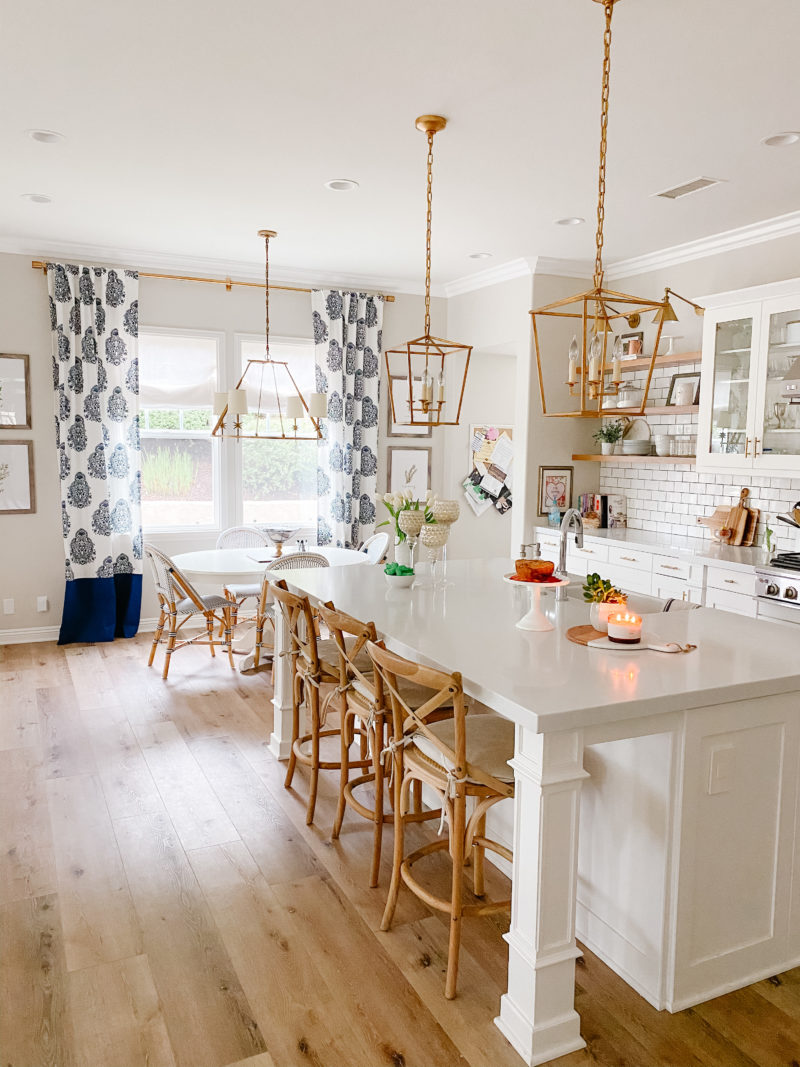 bar stools | table | chairs | pendants | chandelier | drapery rod
Our walls in the kitchen and great room are Pale Oak by Benjamin Moore.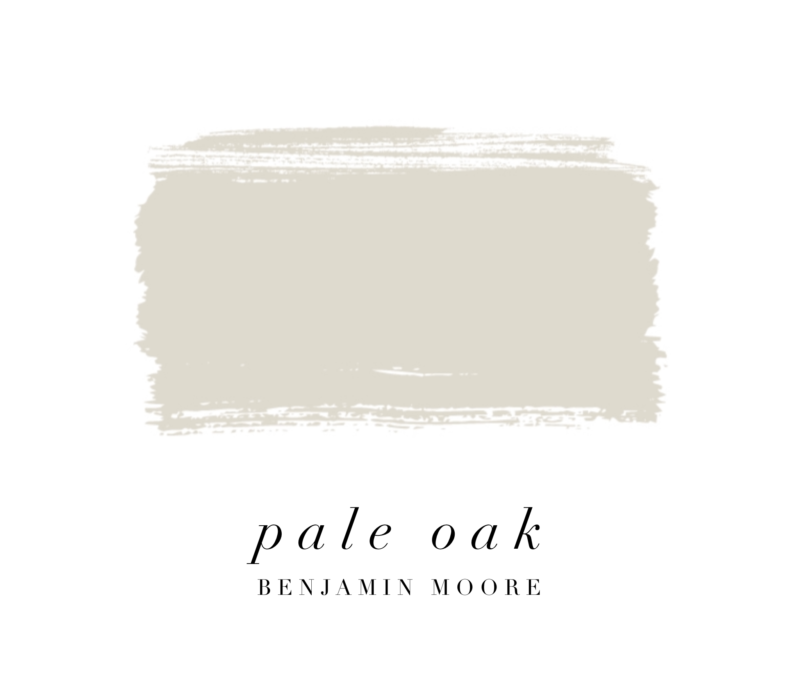 Most of our downstairs is painted Pale Oak by Benjamin Moore. We chose an eggshell finish so that we could easily wipe it down. It's been four years and we still love this color. While it is on the white color palette, it read a light gray/taupe in person. Definitely more gray than beige.
ENTRYWAY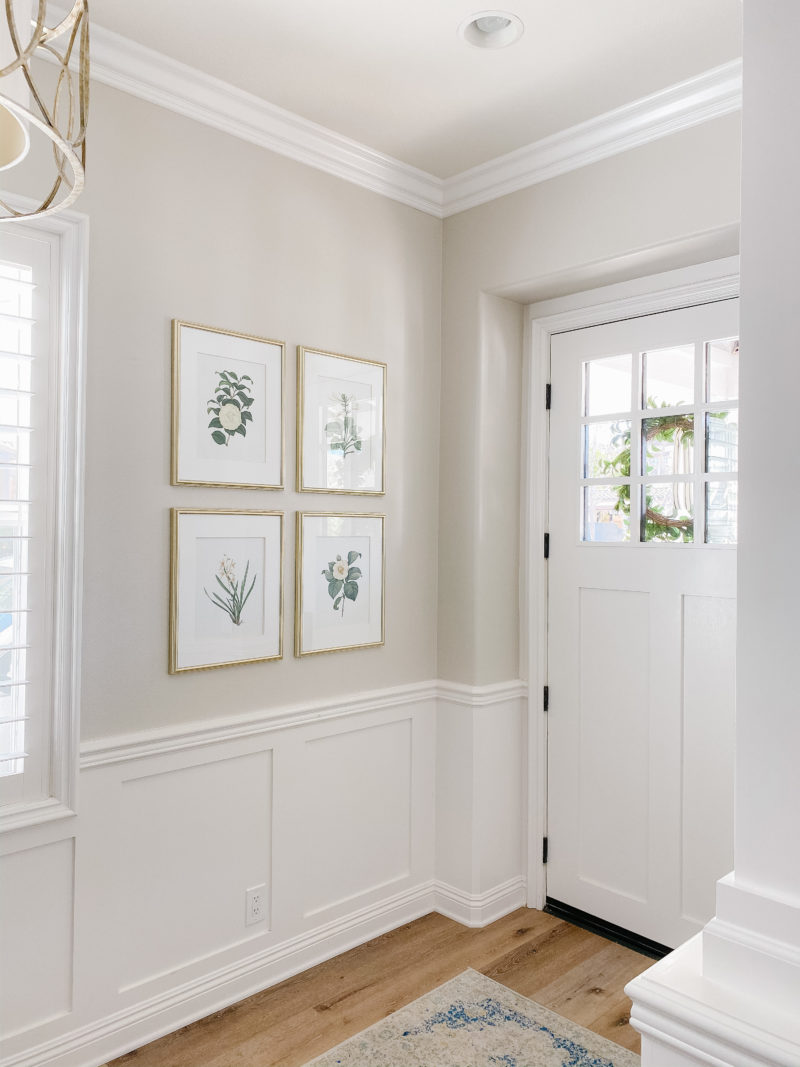 LIVING ROOM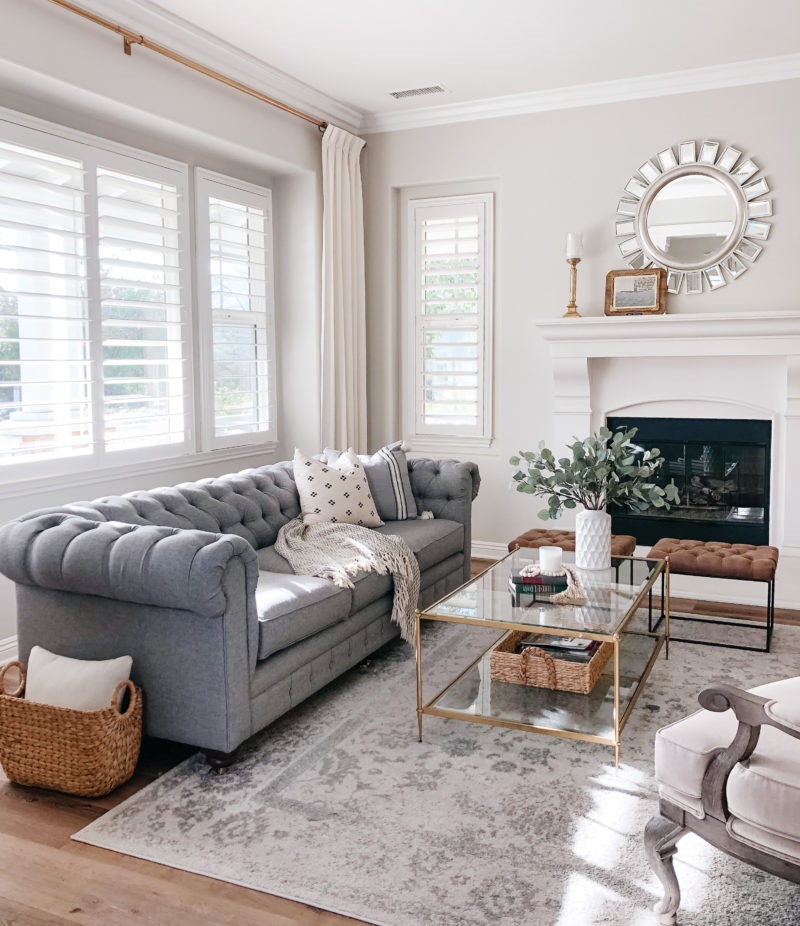 rug | mirror | similar sofa | leather stools | table
This home receives a great amount of natural light and that effects how it reads on our walls. We do not see any undertones in our home, but every home is different. If you want to try Pale Oak in your own home, I recommend a very large sample size on a wall. When the painters originally put a swatch on my walls I was not convinced (even though I had used it with clients and loved it). It wasn't until the full wall was painted that I fell in love.
GREATROOM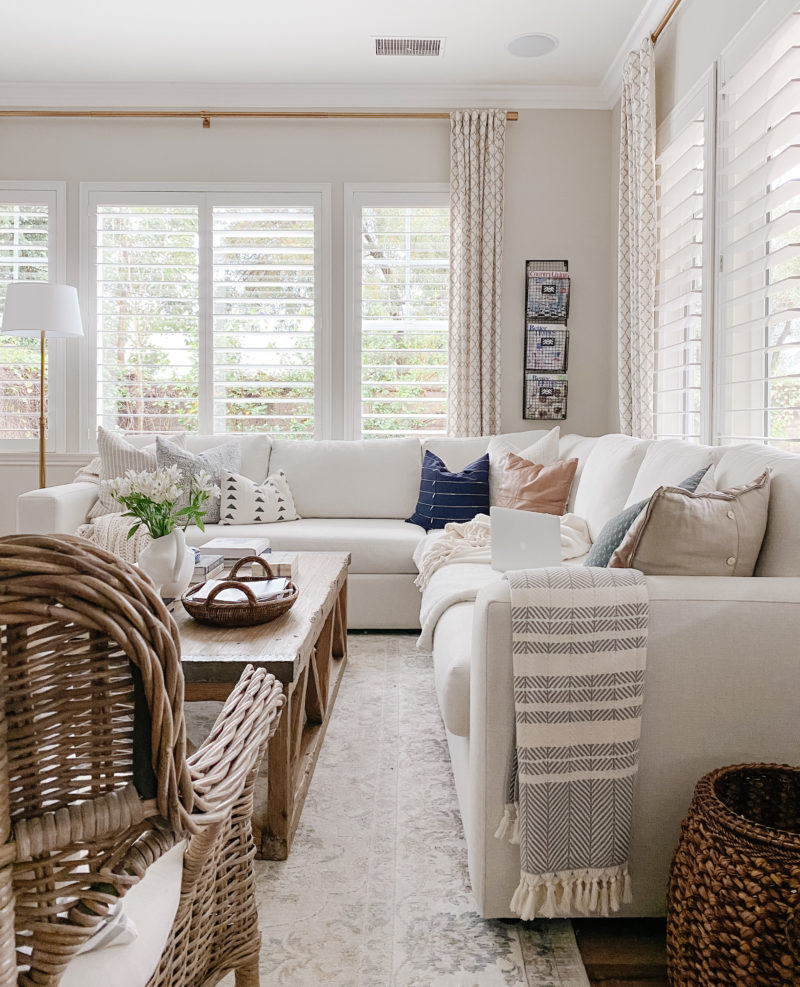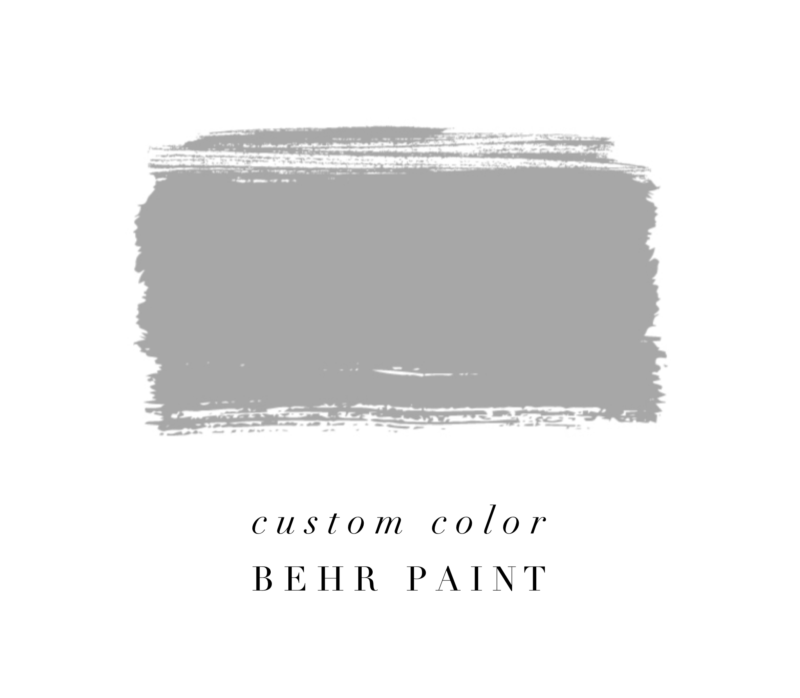 PANTRY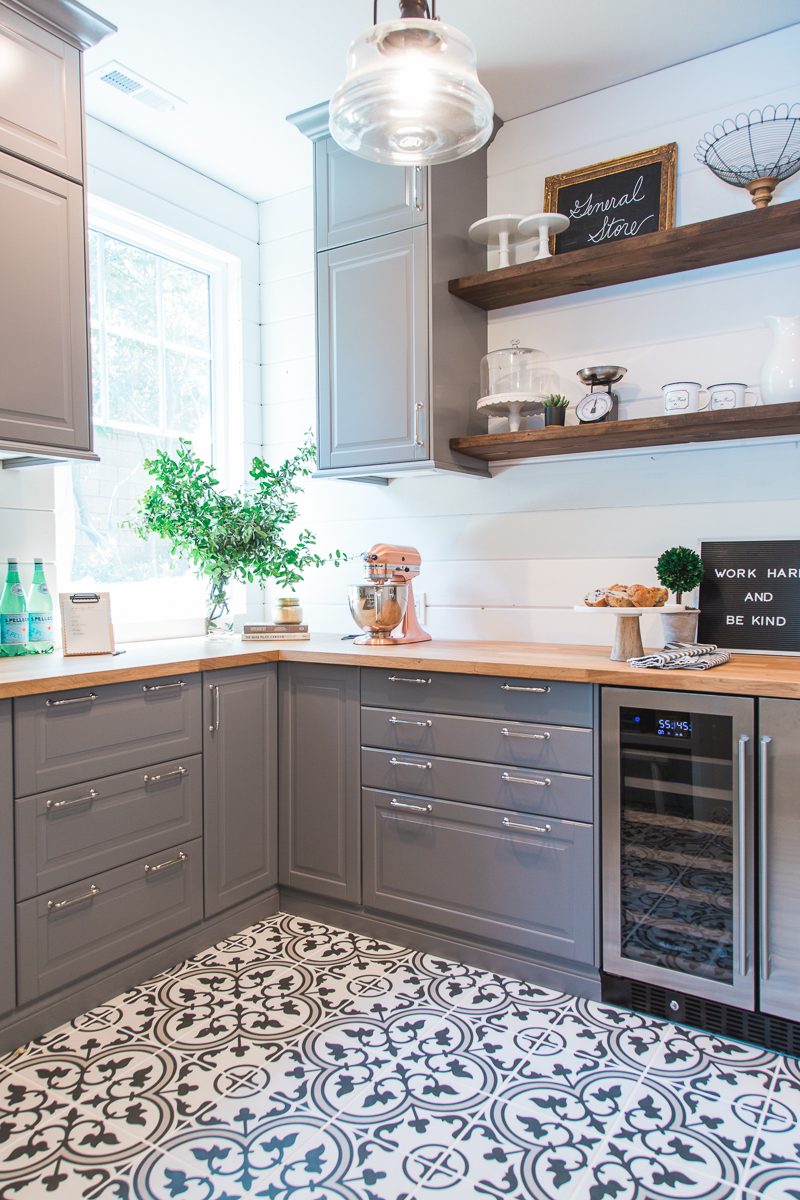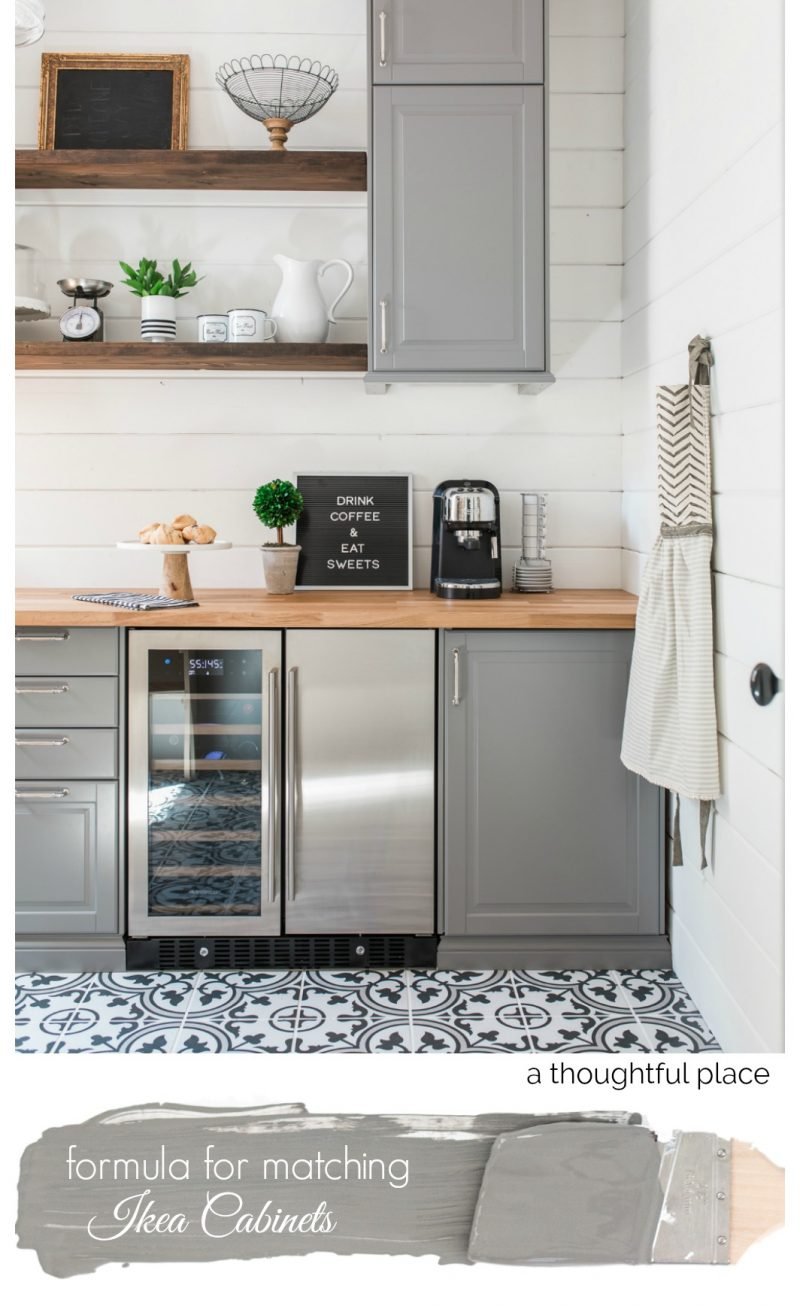 In this space we used the cabinets from Ikea. But we added baseboards to the bottom as well as trim where they meet the ceiling. We had these cabinets color matched so that it would be the correct color. If you are interested in that gray it can be created at Home Depot. More information and the formula are in this post.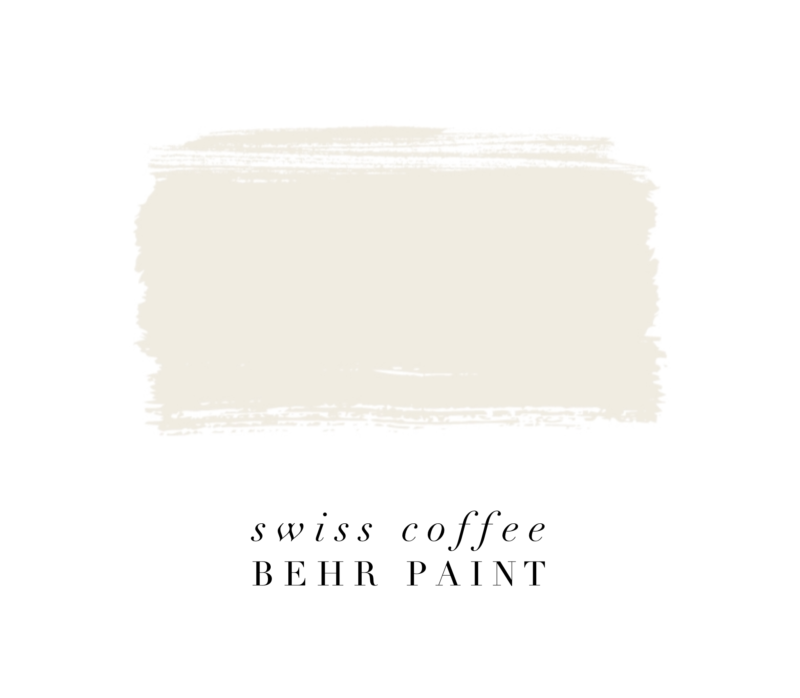 I always laugh at these swatches because they are always so far off. Swiss Coffee by Behr is straight up white. I would call it a warm white. We used it recently in our powder room (all the woodwork) and it's used throughout our home on the millwork.
DINING ROOM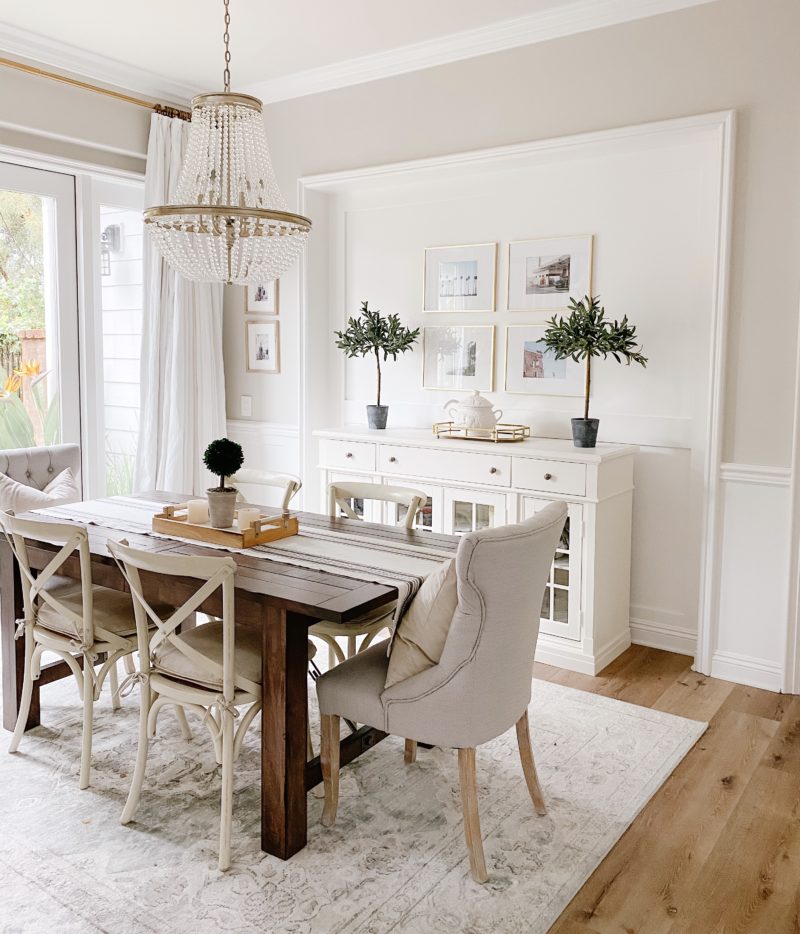 HALLWAY
vase | mirror | chandelier | rug
All of this trim work is Swiss Coffee by Behr. The built in is white lacquer (no tint).
POWDER ROOM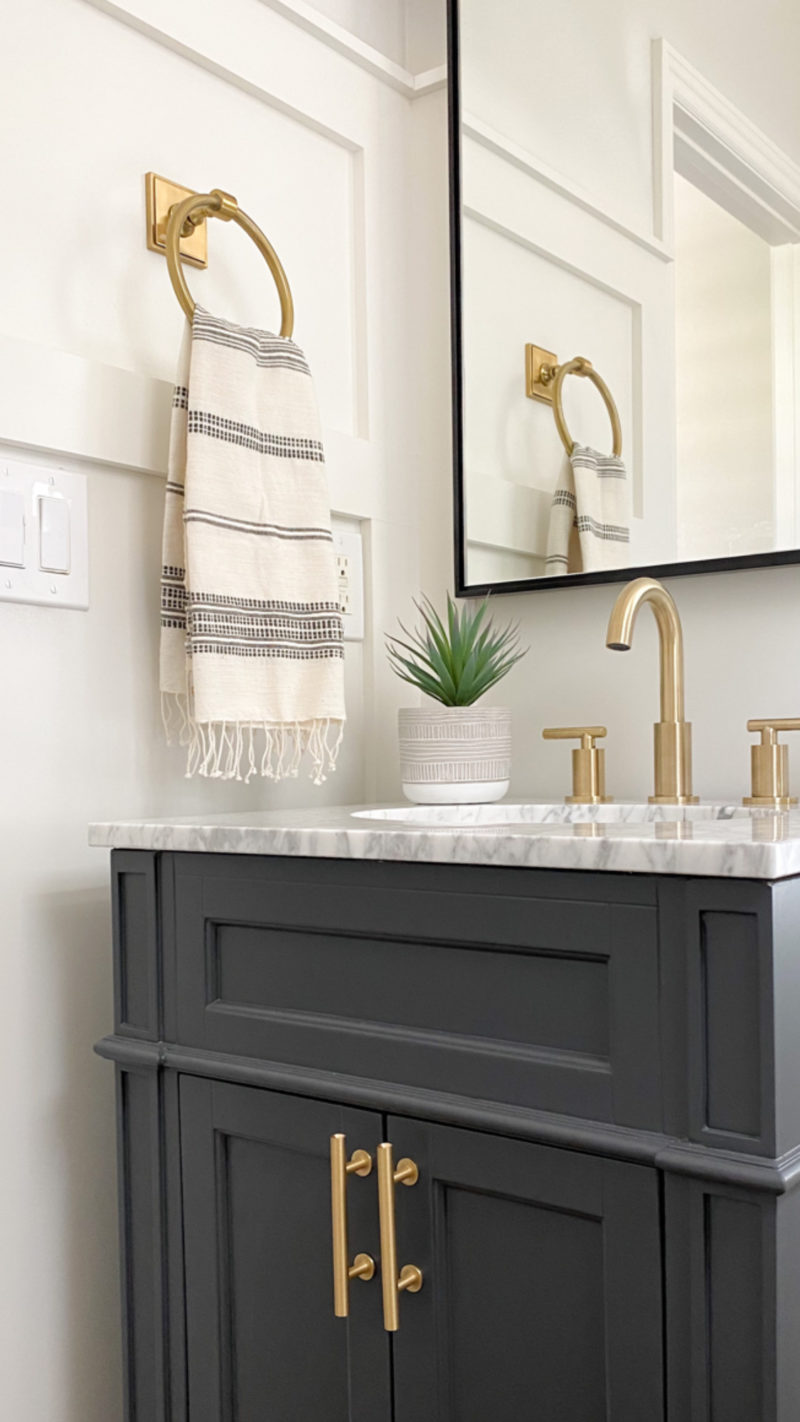 towel | vanity | towel ring | mirror | faucet
The new woodwork is Swiss Coffee semi-gloss. The vanity is French Beret.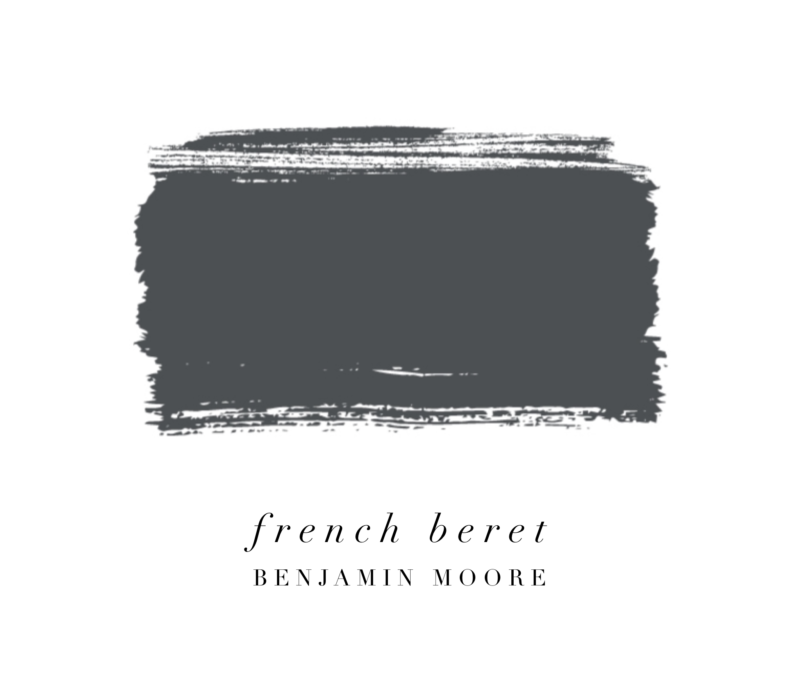 This may be one of my very favorite colors ever. I adore it. It's actually a rich charcoal gray. Having said that, it does read a bit navy at times. It's just a beautiful color.
TEEN SPACE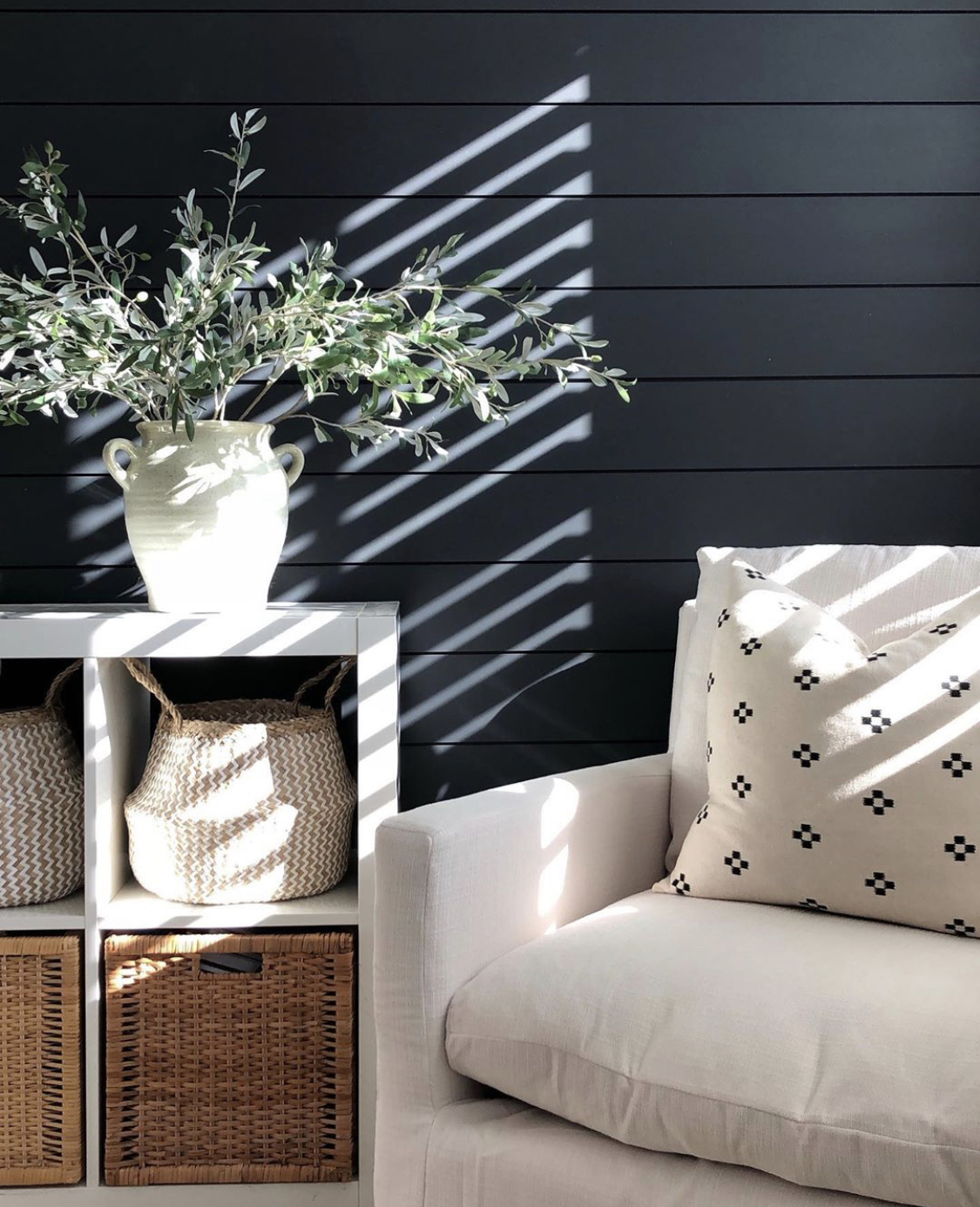 swivel chair | chevron basket | pillow
We painted the shiplap French Beret and used a flat sheen. The walls are White Shadow.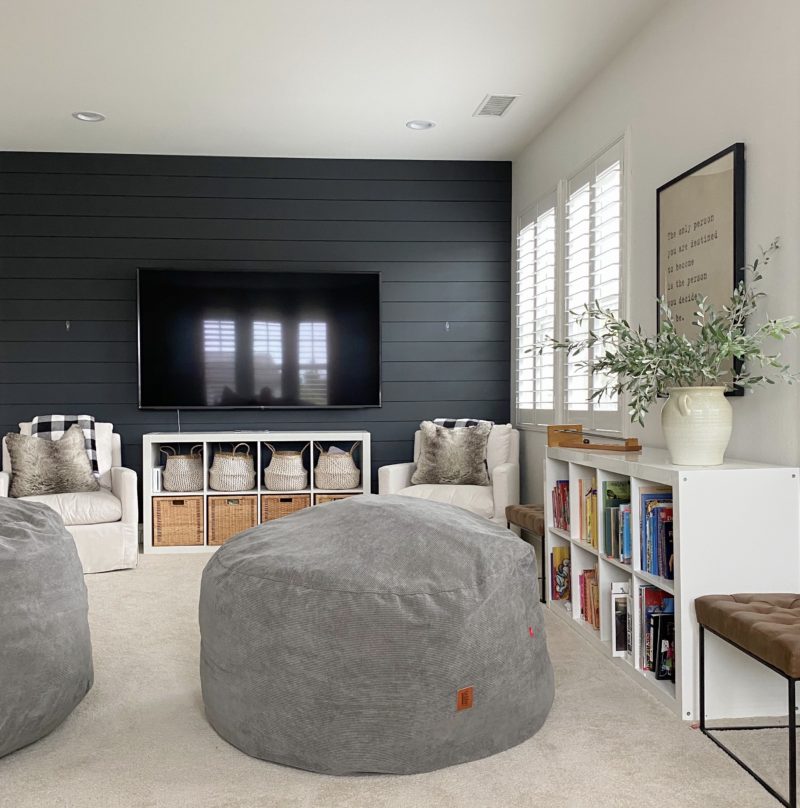 bean bag | leather stools | swivel chair | chevron basket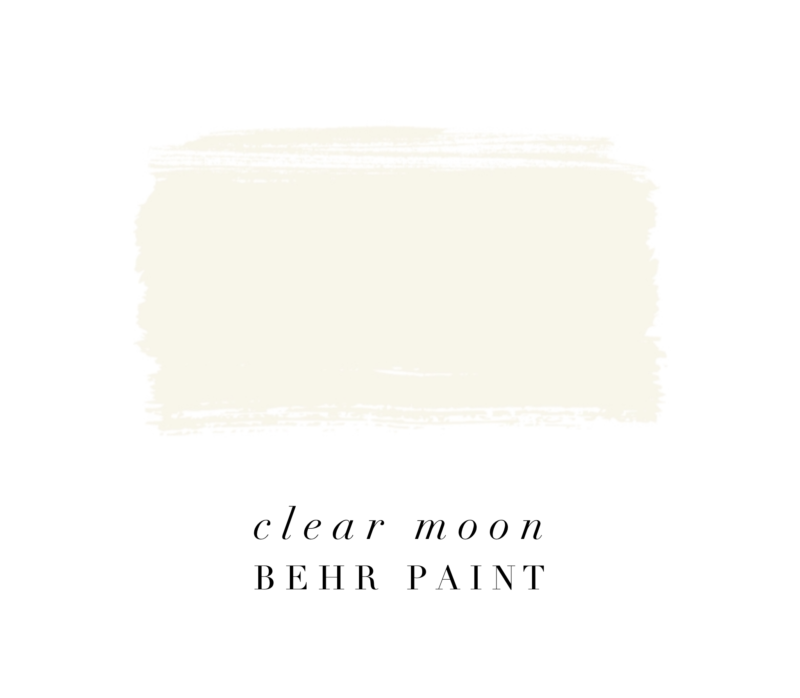 We used this in our previous home and I adore this color. It's not white, it's an off white. A pretty warm, vanilla color.
MASTER BEDROOM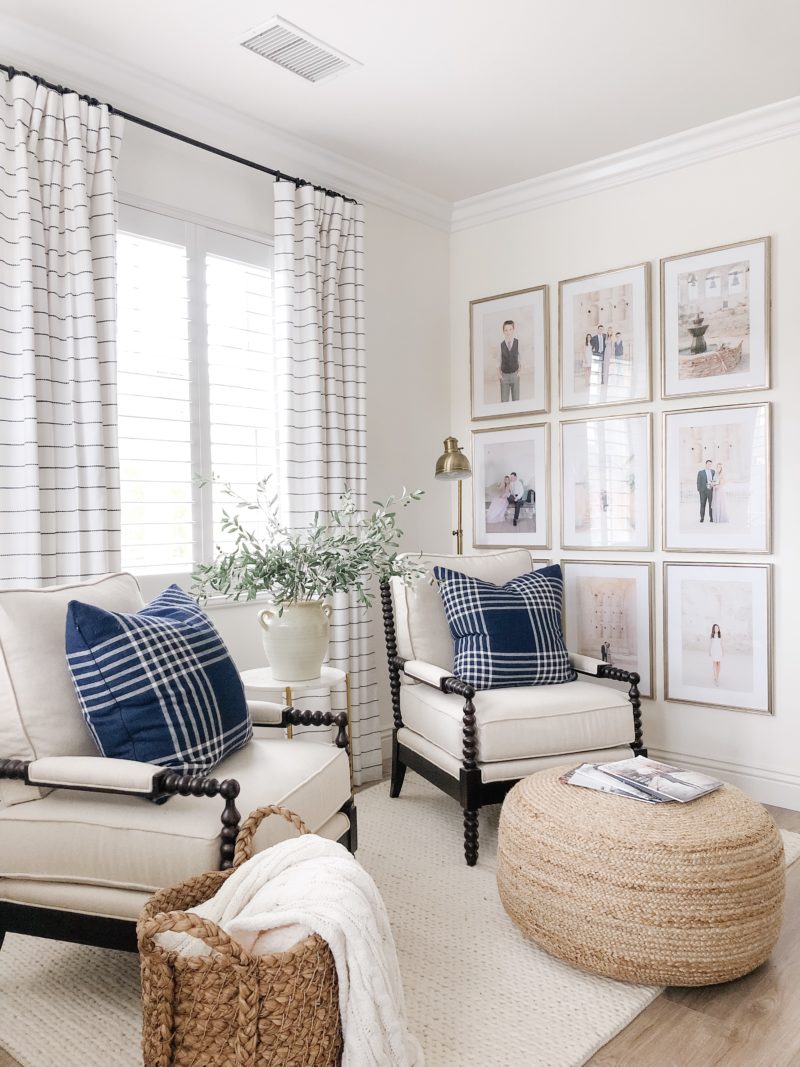 similar chair | pillow | rug | pouf
If you use Clear Moon, I really like it with Benjamin Moore Swiss Coffee. It's warmer. Look at our baseboards. It looks great with the paint. If you look at the crown (painted a bright white before we moved in) the Clear Moon reads a tad yellow. Keep your trim a warm white. One day I will repaint the crown. Not today.
This is a popular color to use. It is a classic blue. Hale Navy reads more of a medium, gorgeous blue. Not necessarily the almost black type of navy.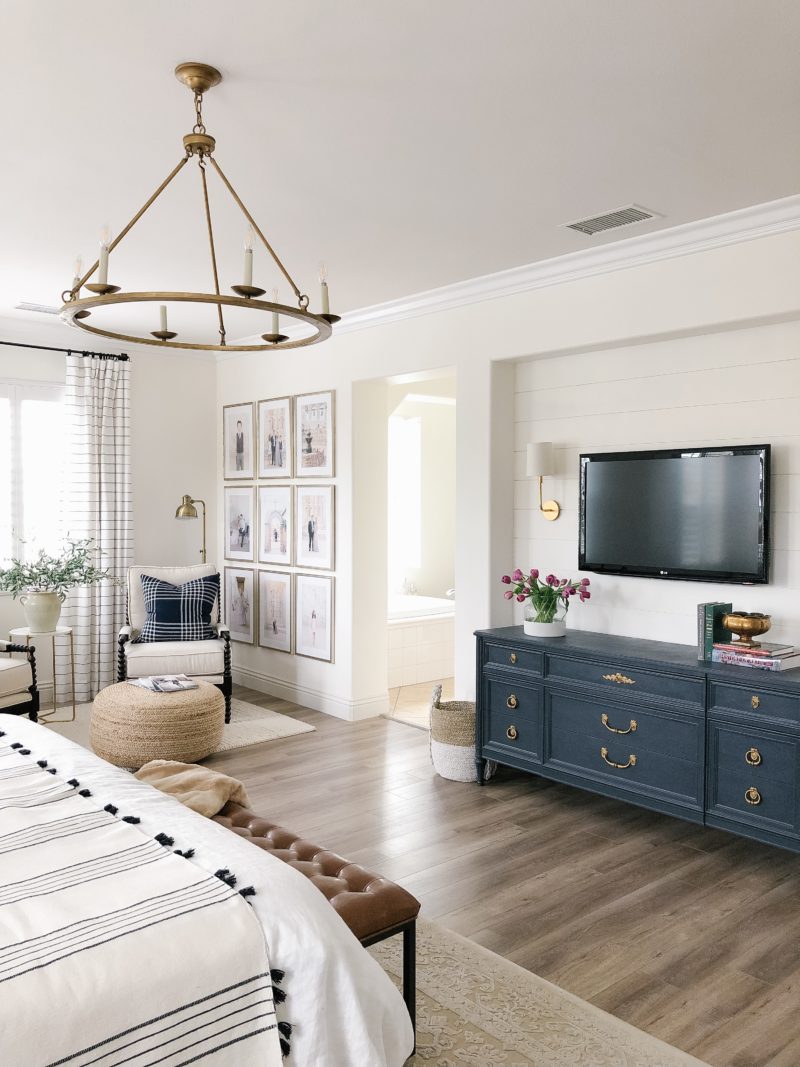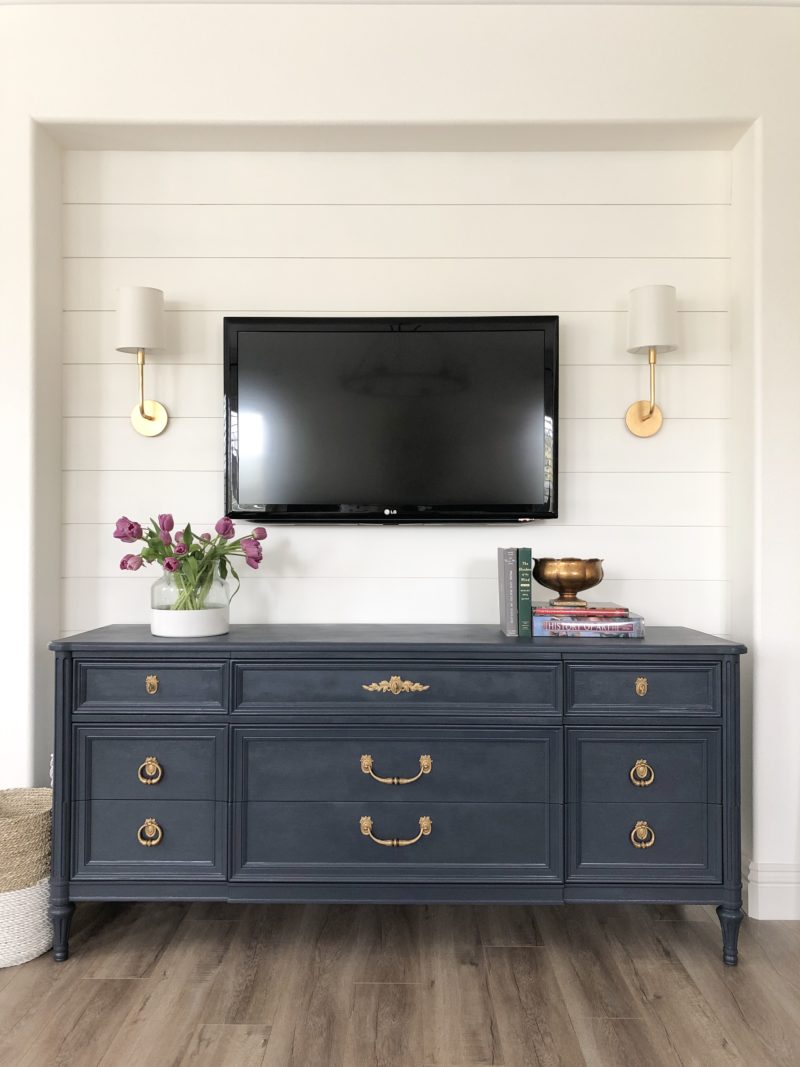 This is a very realistic photo of how this color reads in person. It's really lovely paired with gold.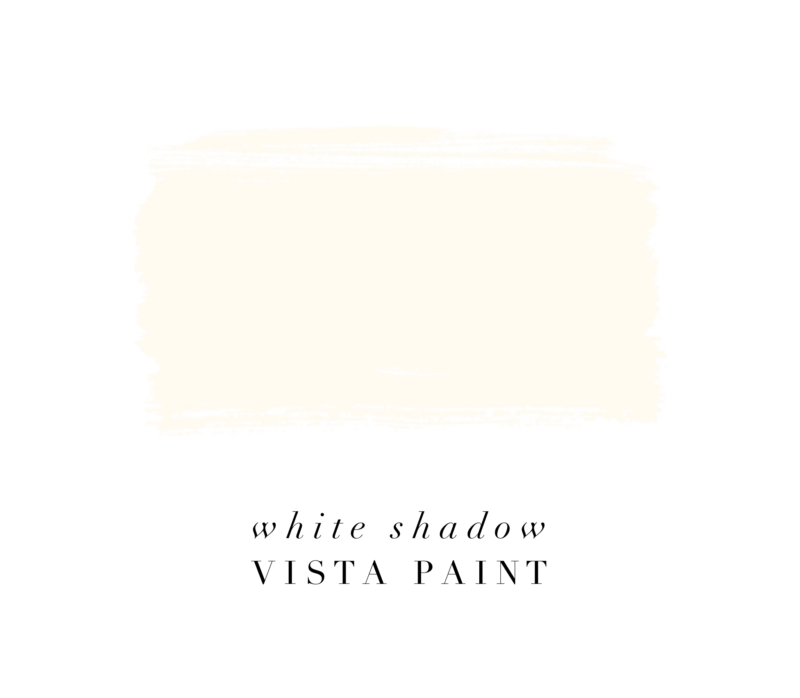 Absolutely love this color. Vista Paint is a west coast brand. This white is a pure, beautiful white. Absolutely no undertones. A very fresh, clean white.
UPSTAIRS HALLWAY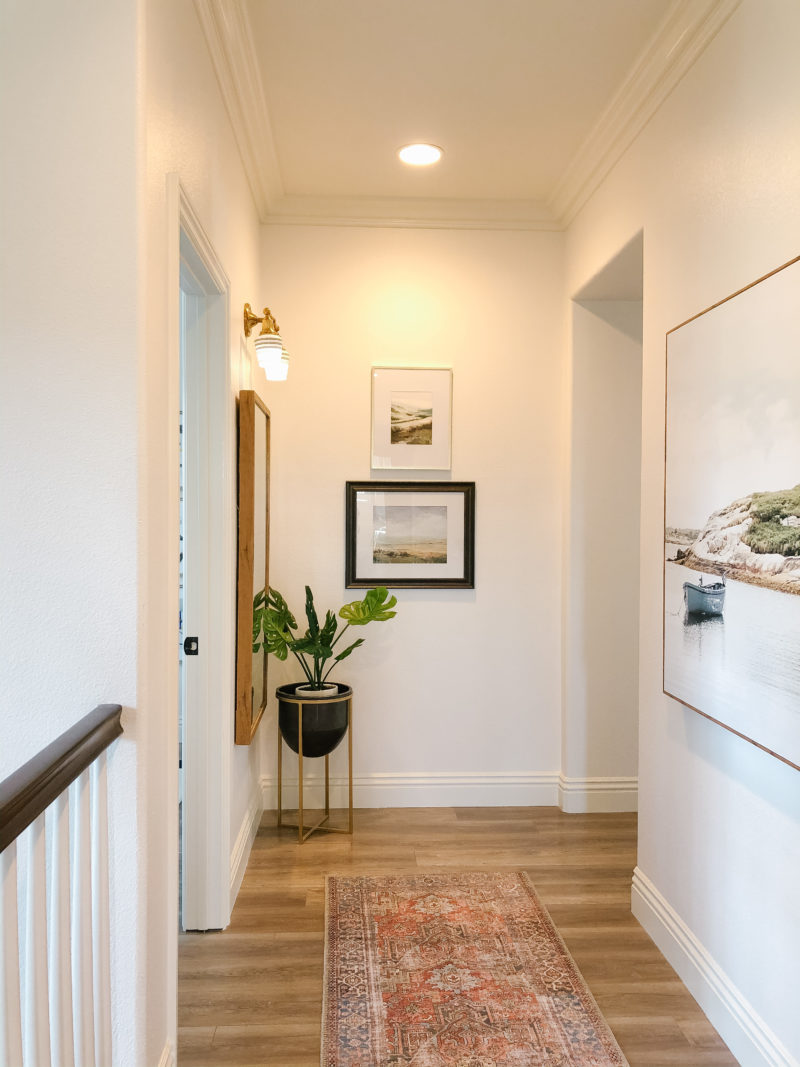 We've used this throughout our entire upstairs hallway, new bonus room and son's room.
OUR SON'S ROOM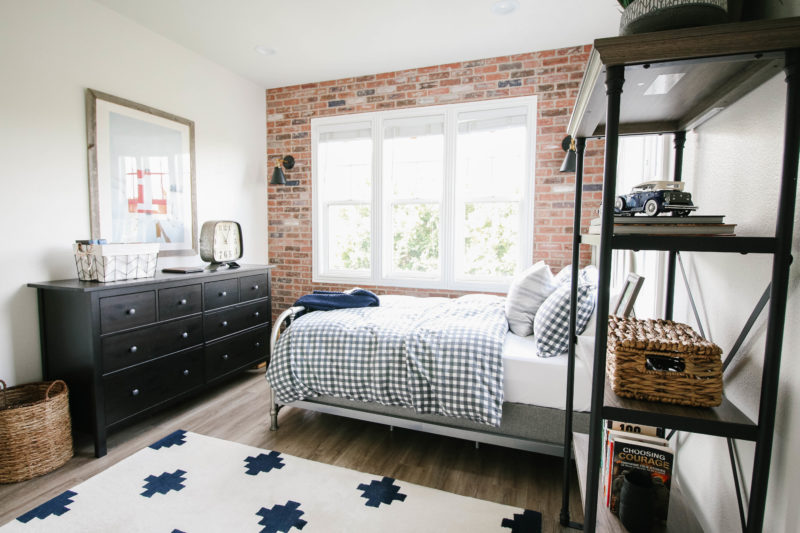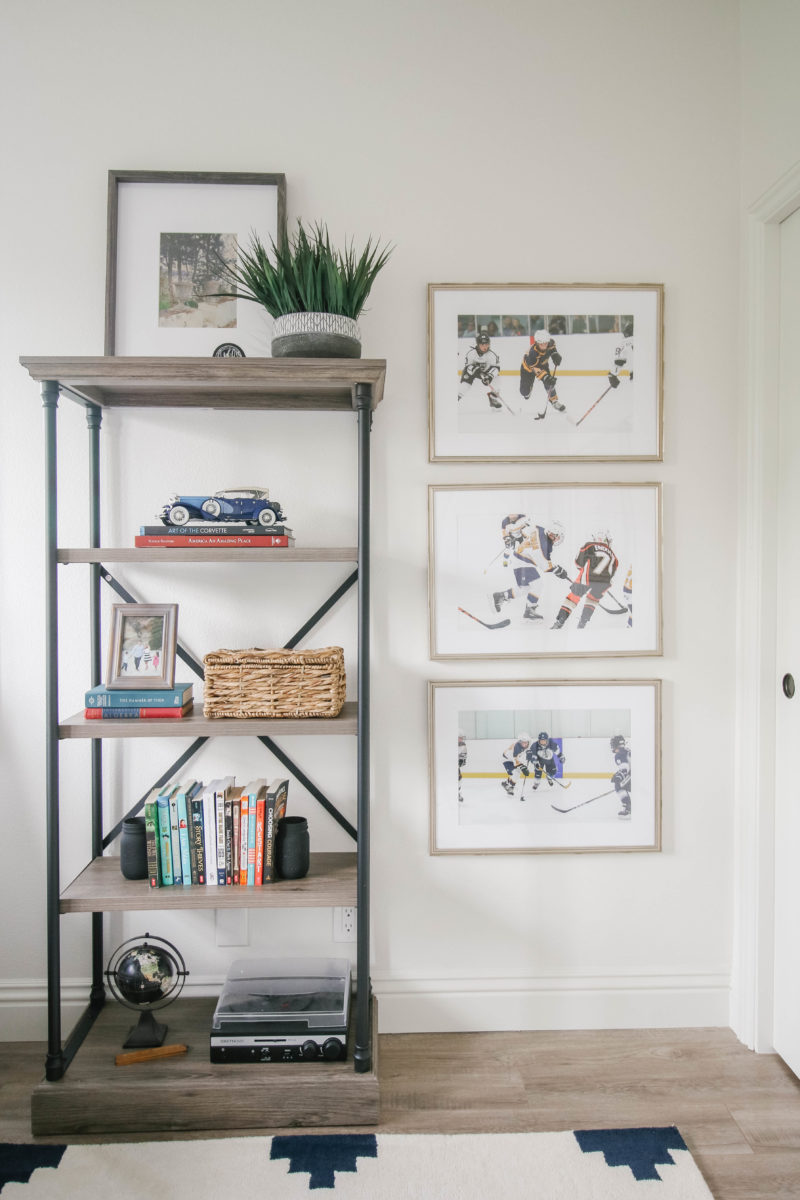 These walls are White Shadow.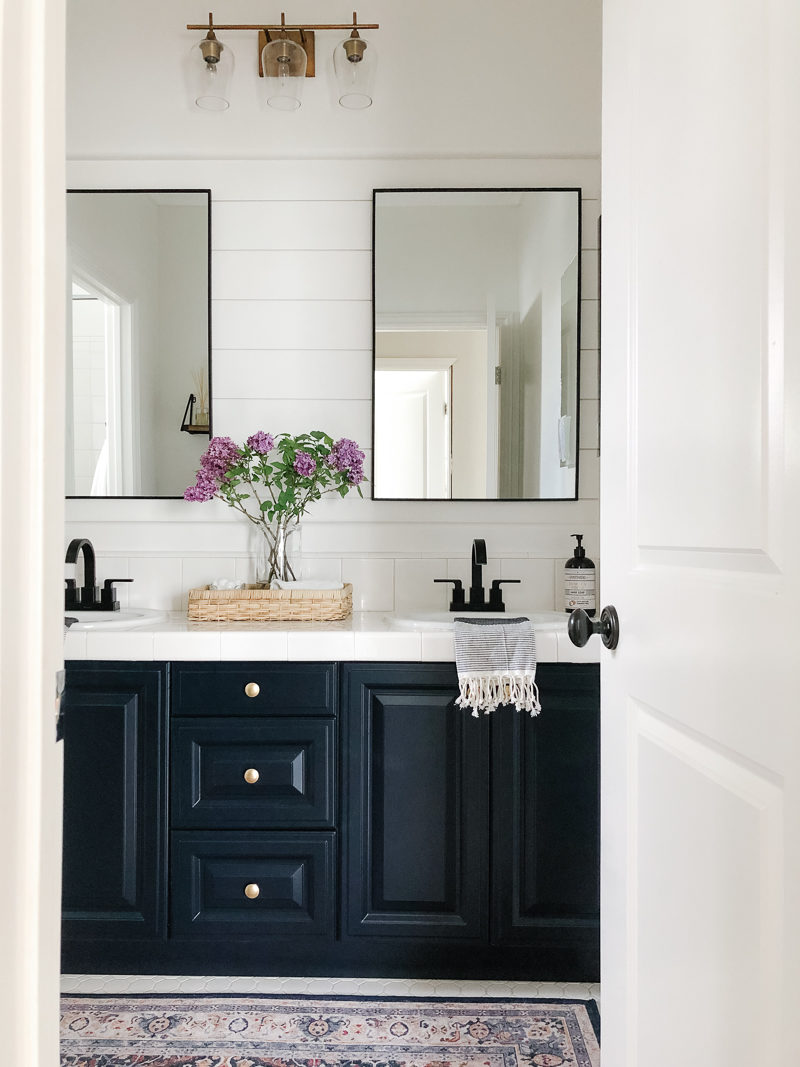 The shiplap and walls are White Shadow.
The navy color we used in this bathroom is discontinued and while you can still get the formula, it's a tricky color. It's gorgeous if you use three coats. If you don't, it reads aqua. Super odd. No wonder the discontinued it. I would use French Beret (Benjamin Moore) or Old Navy (Benjamin Moore) to achieve a similar look.
BUT WHAT SHEEN?
This is another question I get asked all the time. In general, our walls are almost always eggshell while the trim is semi-gloss. We also use semi-gloss in our bathrooms. Velvet is a great option for walls (we used upstairs) if the brand offers it. I hope this chart is helpful.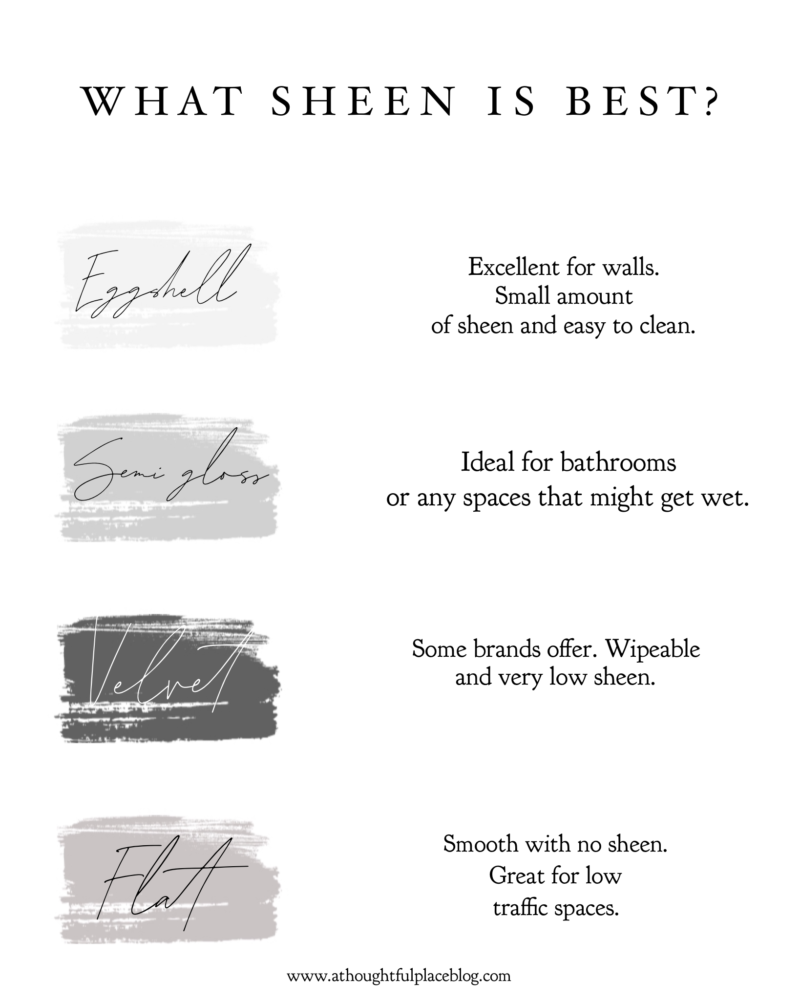 That's a wrap on our interior paint colors. We have yet to snap updated photos of my daughter's room but it's currently painted Pale Oak. Please let me know if you have any paint related questions in the comments below.
Stay safe and healthy, my friends.