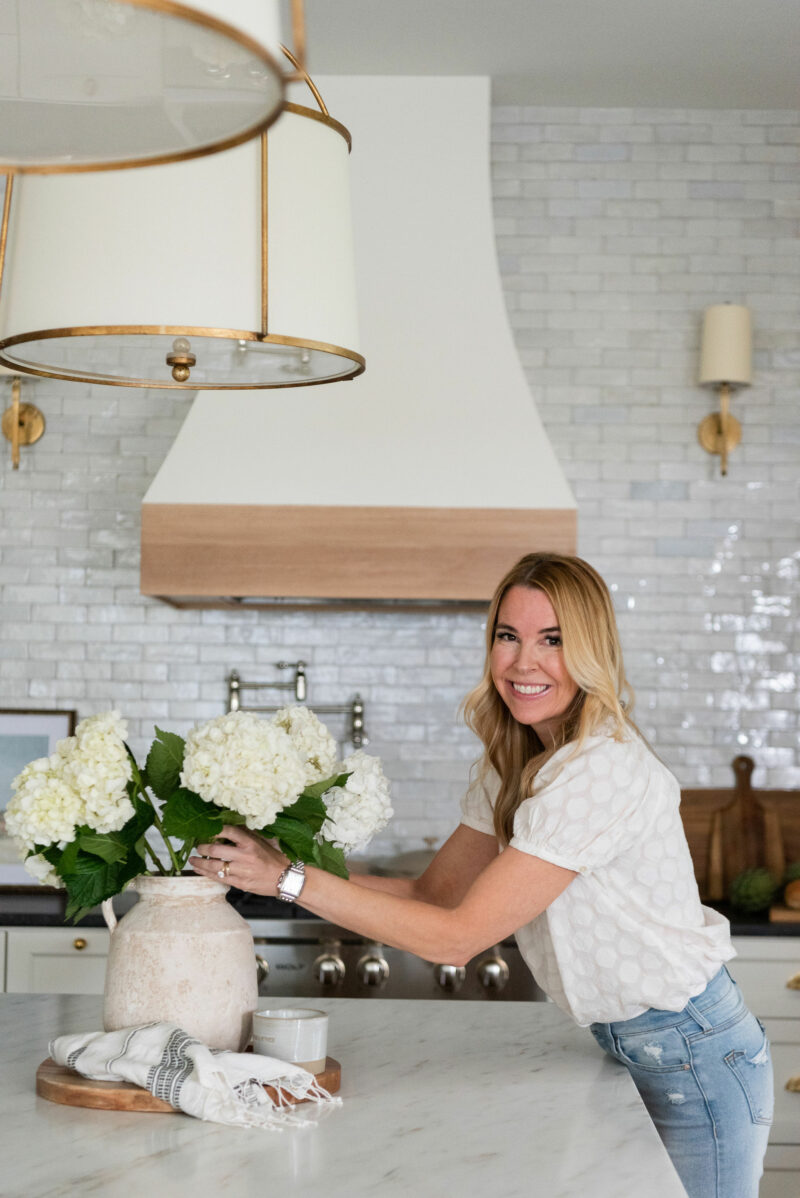 Welcome to our home. A Thoughtful Place started as as way to stay creative over 13 years ago. I loved being home with my two young children and sharing ideas on the blog was the prefect creative outlet. Fast forward a few years and A Thoughtful Place has become a place where I not only connect with so many of you, but also share the ins and outs of our home projects and how we work to make our house a home. We aren't afraid to jump into a DIY and learn as we go. I do think that our environment affects how we feel and while I love beautifully designed spaces, they should also feel lived in and inviting.
Nothing around here is perfect but we hope you'll be inspired to create special moments for your family in your own home. While I don't mind splurging on something very special, a fantastic bargain is something I love so you'll definitely see a mix of high and low in my designs. You will always find simple and accessible ideas for infusing style into all aspects of life. While an average day can often be hectic, I hope to encourage you to find beauty and style in each and every one.
While I have been a California girl most of my life, we recently made the move to Nashville, Tennessee. I am known or starting too many projects at once and thinking we can knock something out in a weekend. Old habits die hard, I suppose. Come along as we transform the house we bought into something that reflects who we are and our style. We are happy to have you.
Contact by email: athoughtfulplaceblog@gmail.com
Follow on Instagram: @athoughtfulplace