Sharing some of the things we absolutely love around here. Kicking things off with "the best deal on the planet!" That is what my husband calls it. Our pop-up pool makes an appearance each summer. One day we may tackle our backyard but for three seasons straight, this pool has kept our kids ridiculously happy.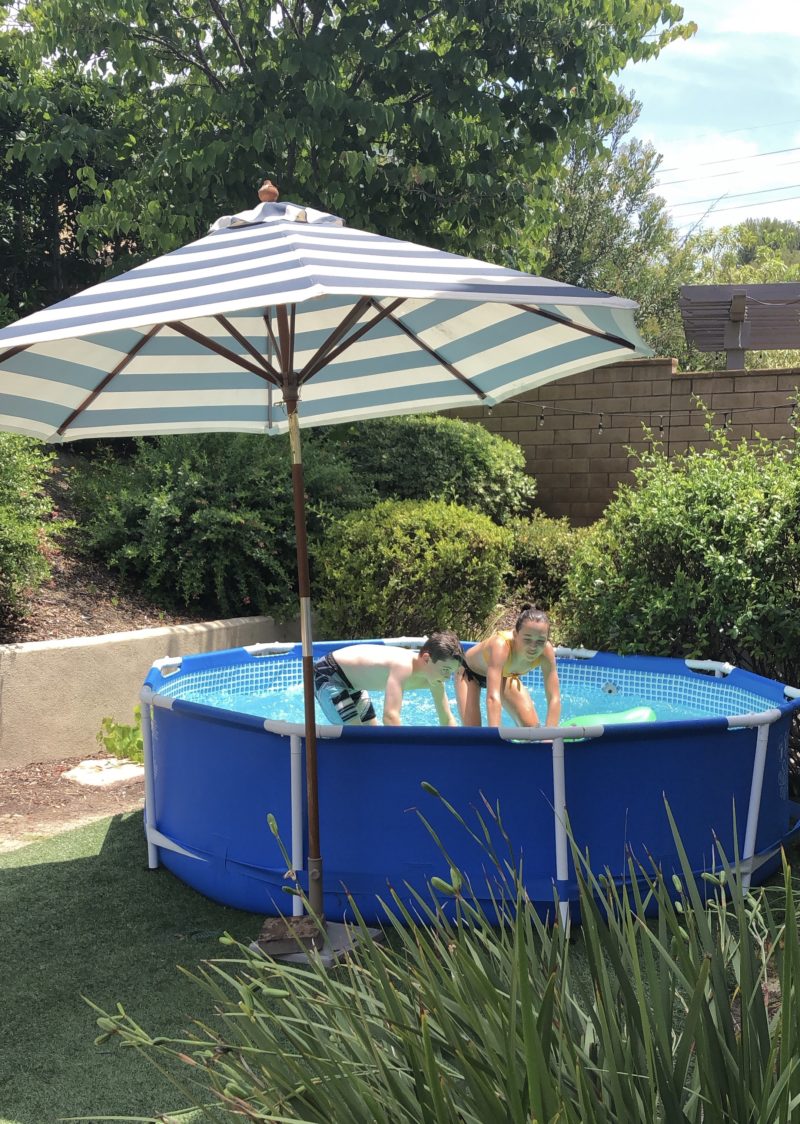 It's seriously so much fun. You can set it up in about an hour, fill with water and you are ready to go. We have artificial grass in the backyard which helps but I do know friends who have put this on real grass. Without question, my kids spend at least 3 hours in it each day. The play games, make challenges and just escape the heat. Highly recommend.
After summer we take it apart and put in it a large plastic bin we bought from Home Depot. Done and done!
FAVORITES AROUND HERE