Welcome. If you are here it's because you most likely know the Alzheimer's Journey. My beautiful mom lived with the disease (early onset) for ten years. My dad was her full-time care-giver until he suddenly passed away at the age of 79. My parents lived 15 months apart from one another until they were reunited once again. It was a journey that forever changed our lives. In honor of my mom, who always greeted us with love and open arms, I hope to provide a place of fellowship and understanding for those on their own journey. She would be the first one to welcome you and make you feel at home.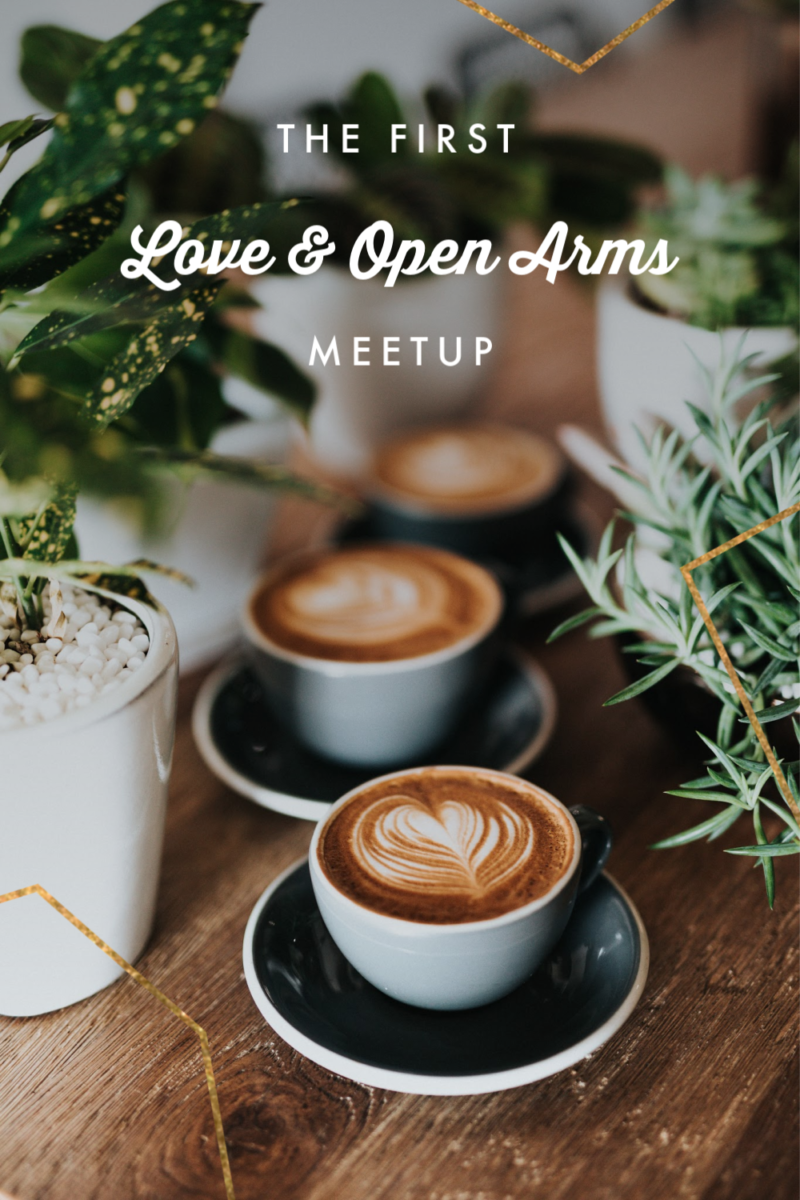 FIRST EVER MEET-UP
I live in Southern California and would like to extend an invitation to anyone who might find two hours of community and togetherness helpful. We are all stepping outside of our comfort zone to gather together on February 21. While the morning will be geared towards Alzheimer's we welcome any caretaker who may be needing a support group. Perhaps someone in your family has Parkinson's, a form of Dementia or maybe you care for a child with special needs. We welcome you. Come as you are.
The morning will be positive and uplifting. I promise.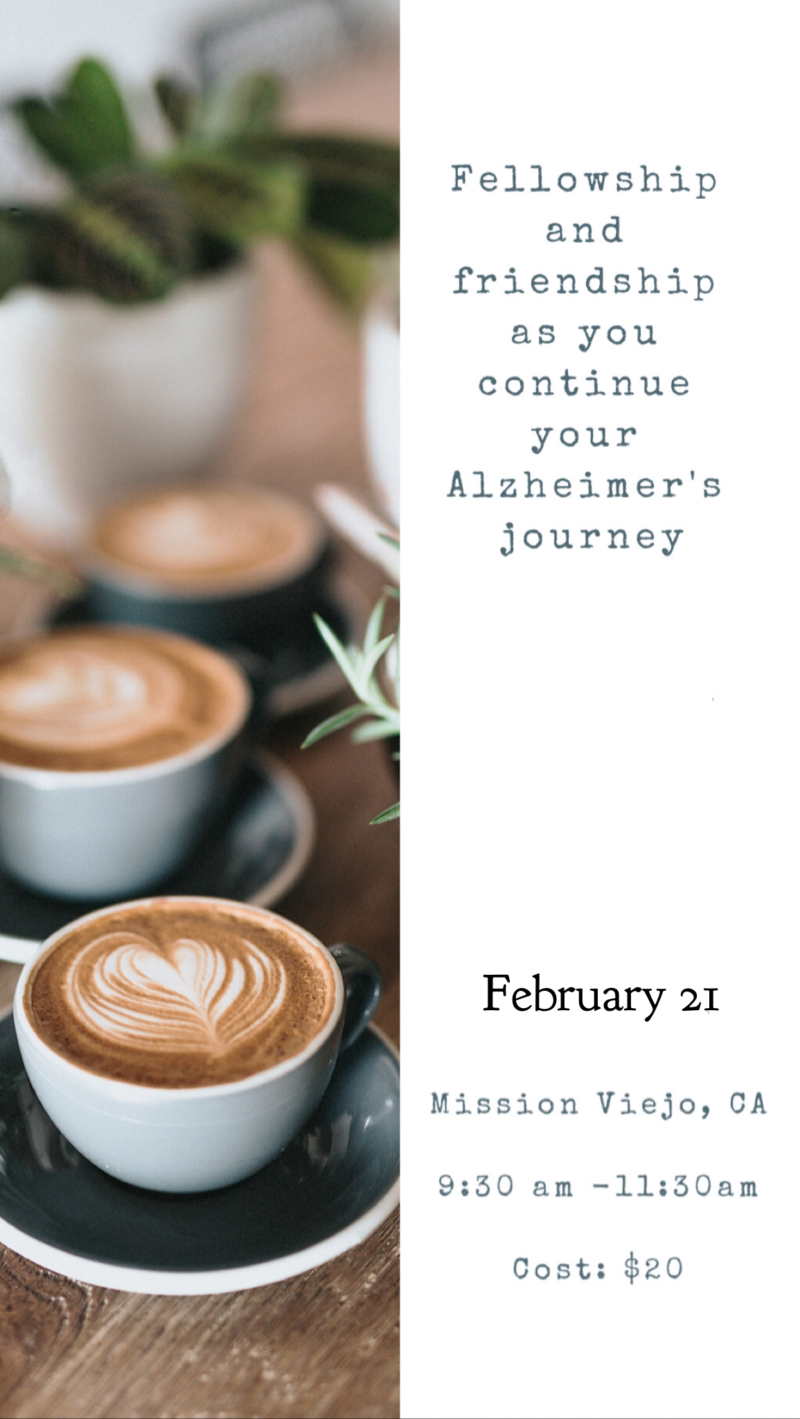 THE DETAILS
Once you purchase a ticket ( the $20 goes directly to off-setting the cost of the venue) you will receive and email with the address of our meet-up.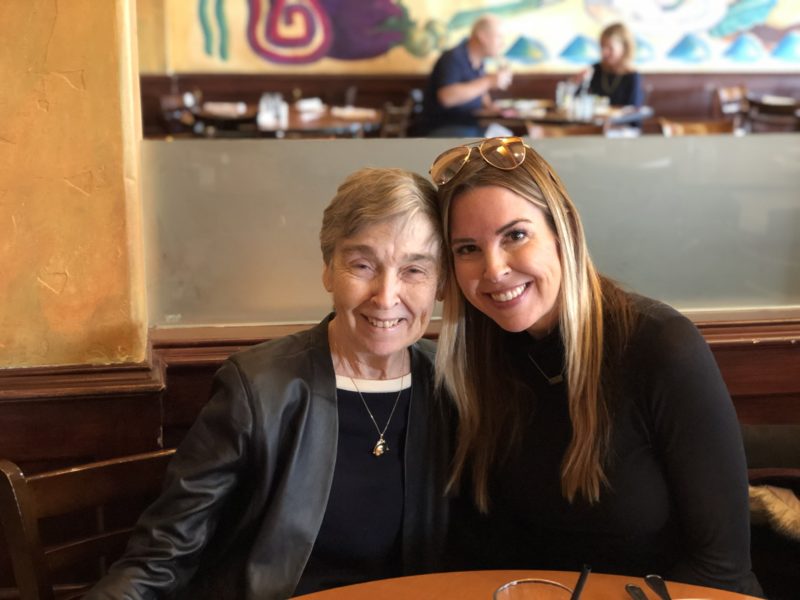 Tuesdays with Mom
How to Proceed
registration for this event is now closed
After you use the button above to register, please take a moment to fill out this brief questionnaire. I will use the information to help plan our morning.
QUESTIONNAIRE
Feel free to pass along to anyone who might benefit from attending.
*read more about our journey, resources, and frequently asked questions