This page is dedicated to my favorite Amazon finds. I am crazy picky when it comes to what I recommend from Amazon so know that these pieces are all things I wear and love. Such great deals to be had.
I also finally have an Amazon Store Front. Check it all out by clicking here.

You'll find everything we love categorized so it's easy to locate.
For reference I am 5'7″.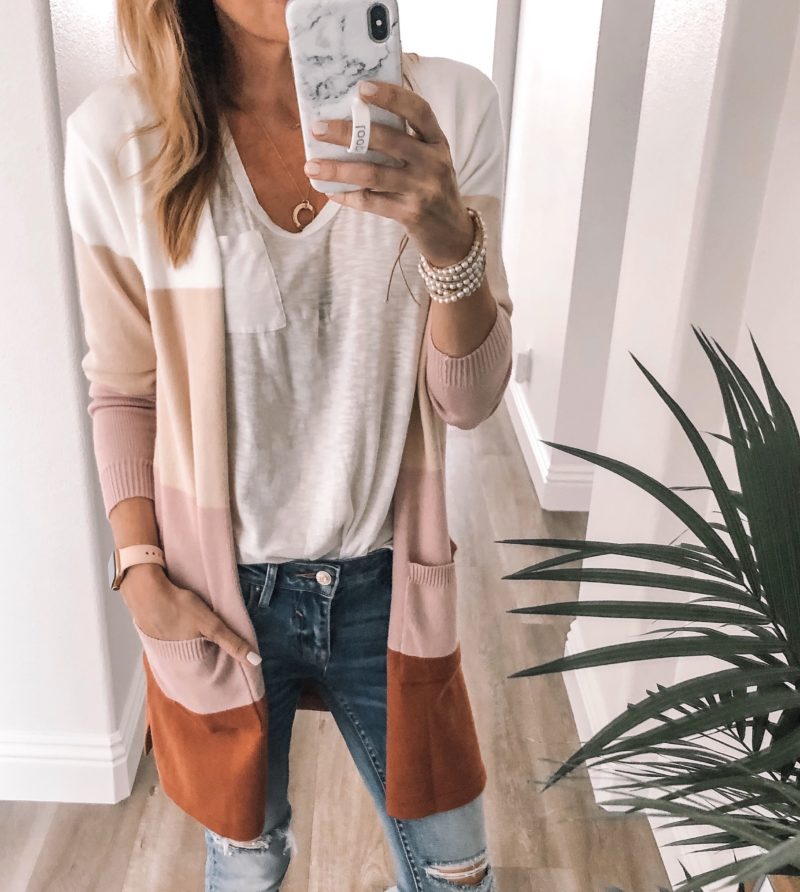 This cardigan is AWESOME. It is very similar to the Madewell one that I have (shown below) but much less expensive. It is remarkable soft. I am wearing a medium. I recommend sizing up one so the arms are not snug (unless you prefer that).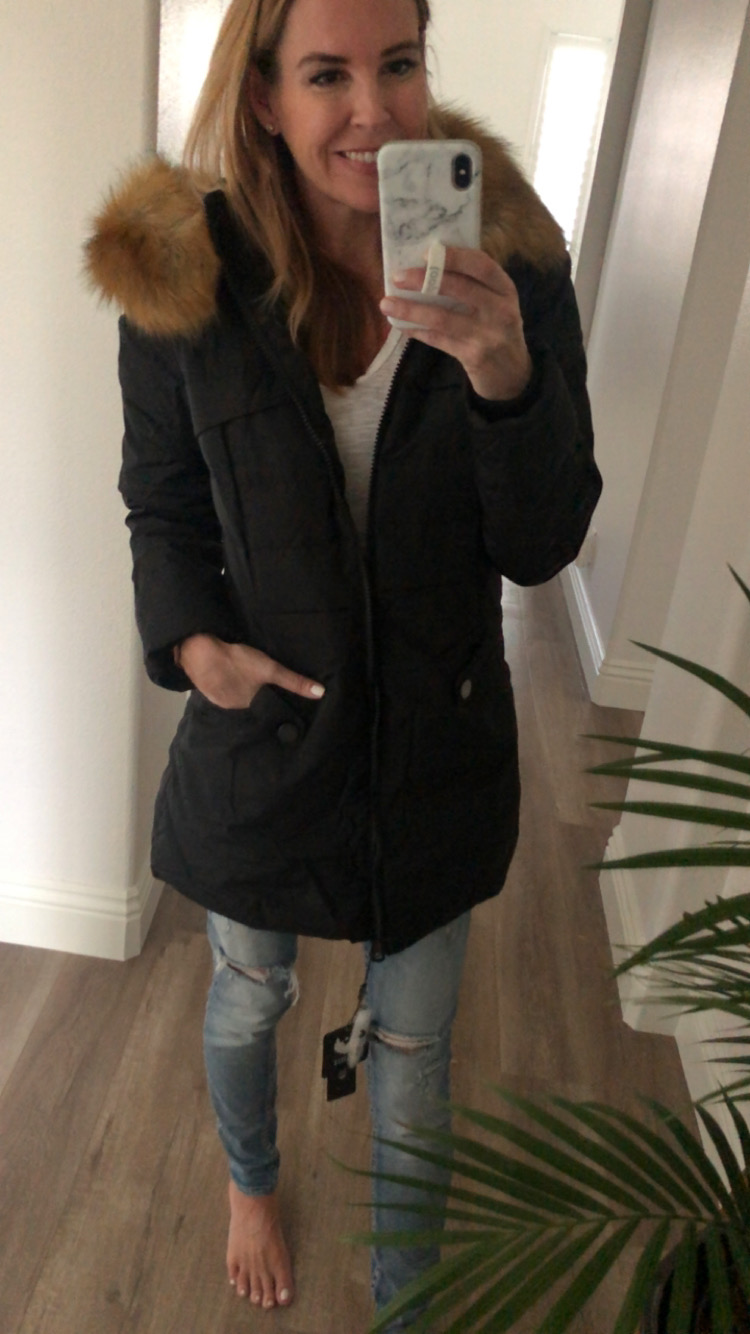 This coat gets fives stars from me. The first thing my daughter said when she saw me trying it on was, "Whoa. That looks expensive!" This is a great coat. It's down so it is super warm. But it isn't crazy puffy or bulky. It will absolutely do the trick in the ice rinks for me. The faux fur is removable. It comes in a few colors as well. I am wearing a size small. It is a best-seller and receives stellar reviews.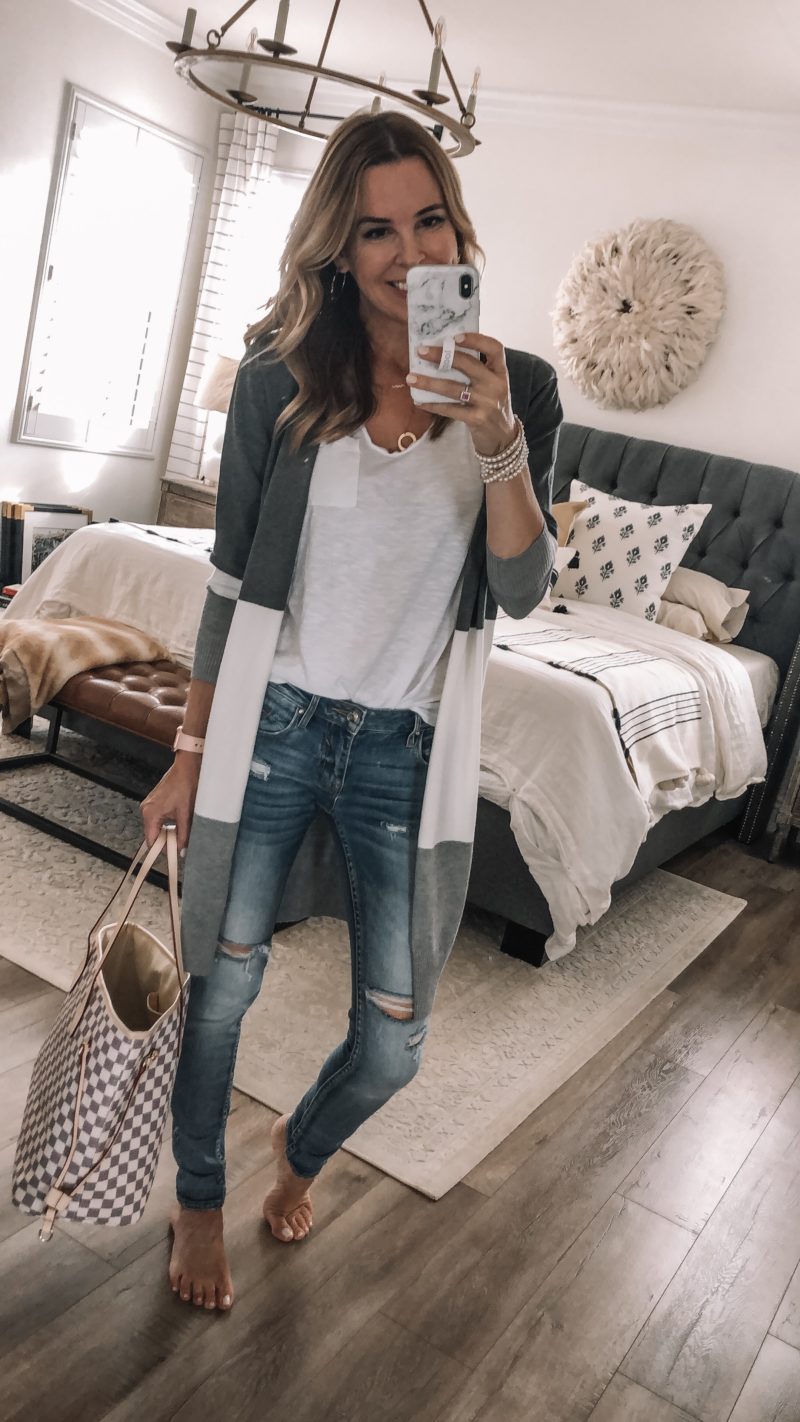 Love this cardigan. Wearing a size small. Always receive compliments. The tote is a darn good bag and price is amazing. The Fall version is available now.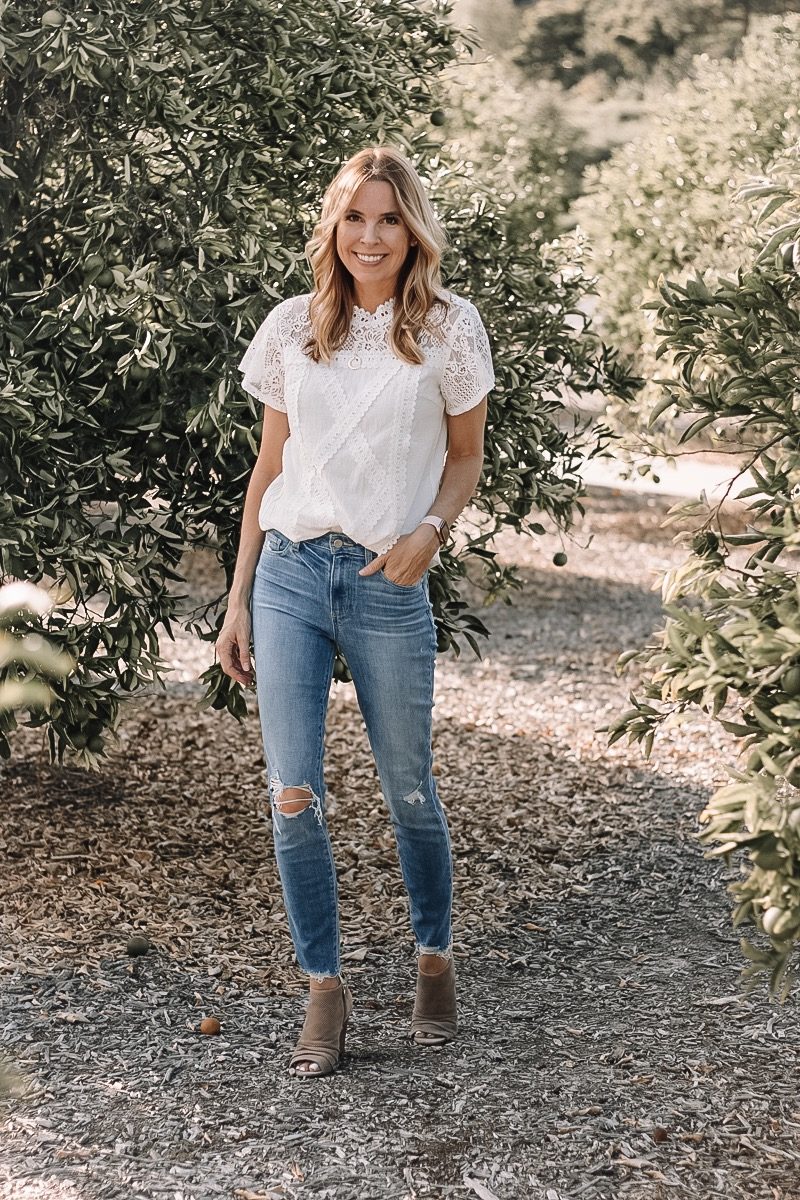 Just darn cute. And darling for the holidays. It comes in many different colors.
Two pack of t-shirts. Very soft and a flattering fit. Wearing size small.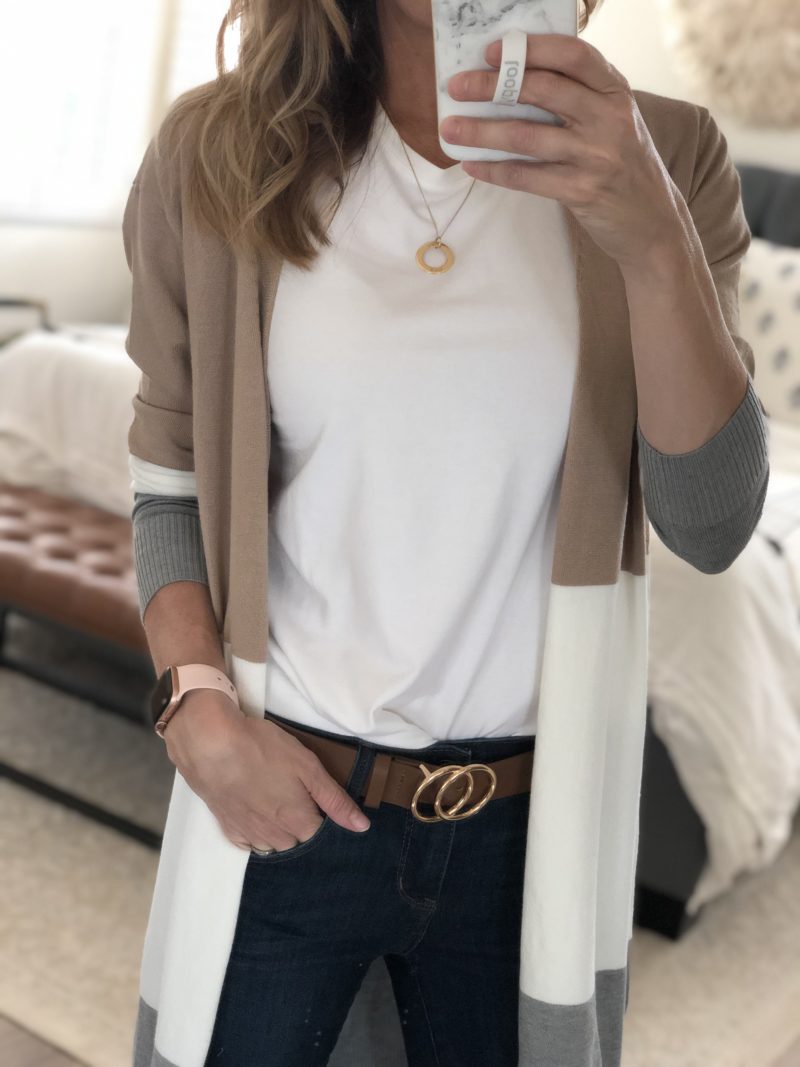 striped cardigan | belt | t-shirt
Darling cardigan. Great quality. Wearing a size small.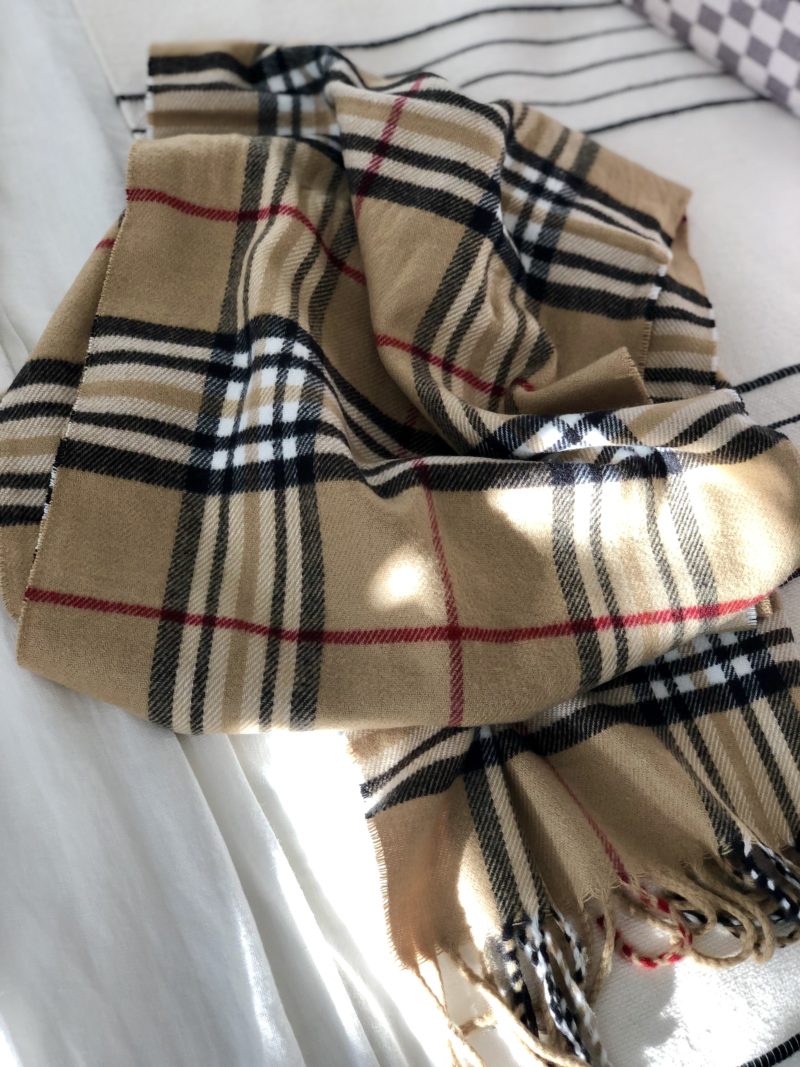 You won't believe the price on this scarf. It comes in a ton of colors but this one is my favorite. It is remarkably soft. GREAT GIFT IDEA.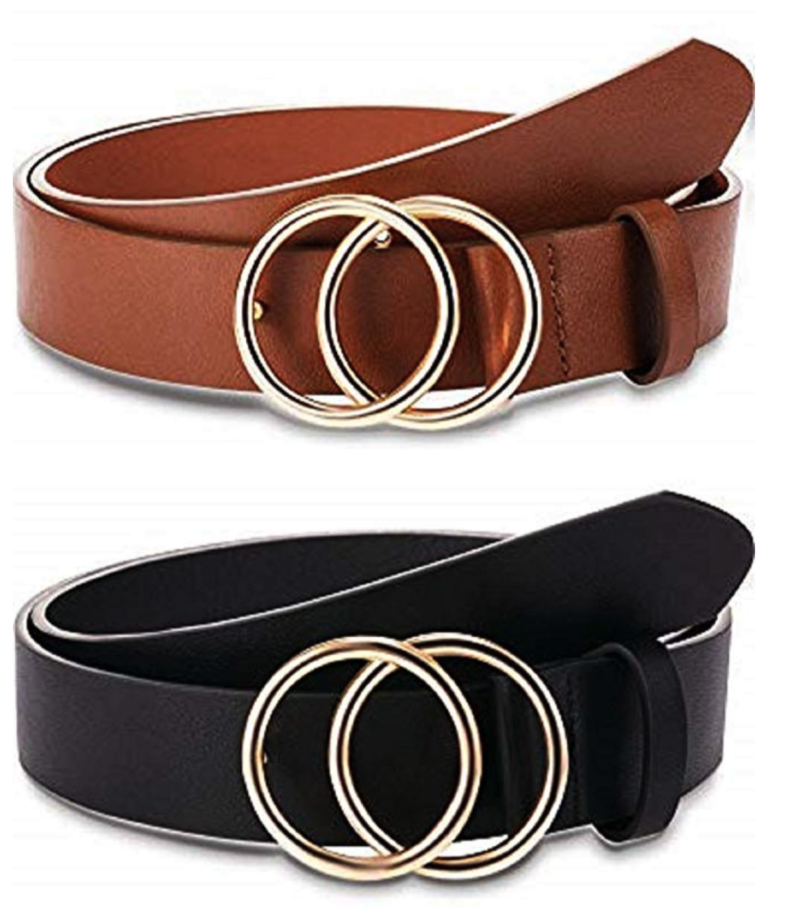 This is the best deal. I adore these belts and wear them all the time. You can't beat the price.
Comes with five. They are microwave, dishwasher, and freezer safe. They clean beautifully and have been awesome for meal prep. I swear by these.
Other Finds You'll Love