Summer is around the corner. Although I have to say Spring is my favorite time of year so I am not rushing it. We just need to get our rear in gear and get the yard in shape so we can enjoy being outside. Today I've rounded up 10 beautiful tops for the warmer months. Let's get to it.
COLOR STORY
At long last this top has been restocked in most sizes. I spotted this blouse in store and had to have it. I love the feminine ruffles on the wrists and the colors are different from the other tops in my closet.
SHORTS UNDER $40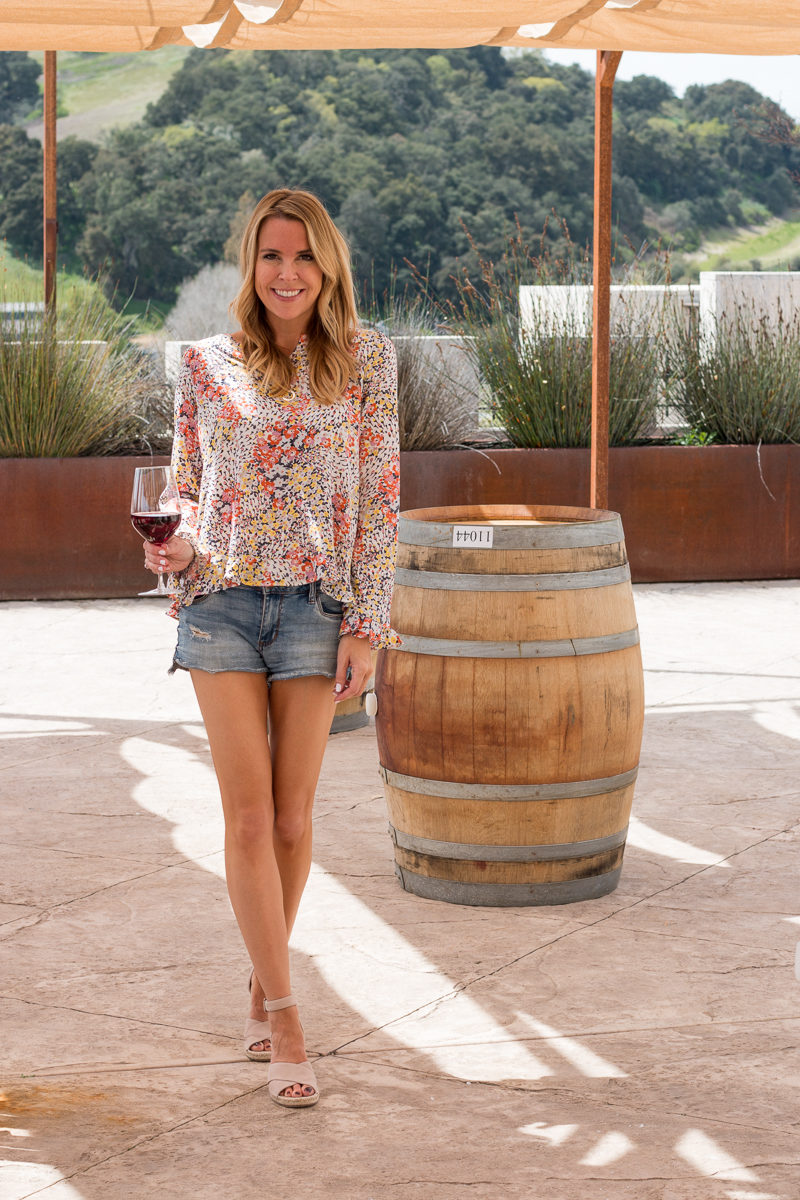 These were taken on our trip through Paso Robles. We were lucky to have really warm weather but this top also looks great with jeans and white denim. The shorts are under $40. You can't go wrong if you like a good pair of cut-offs.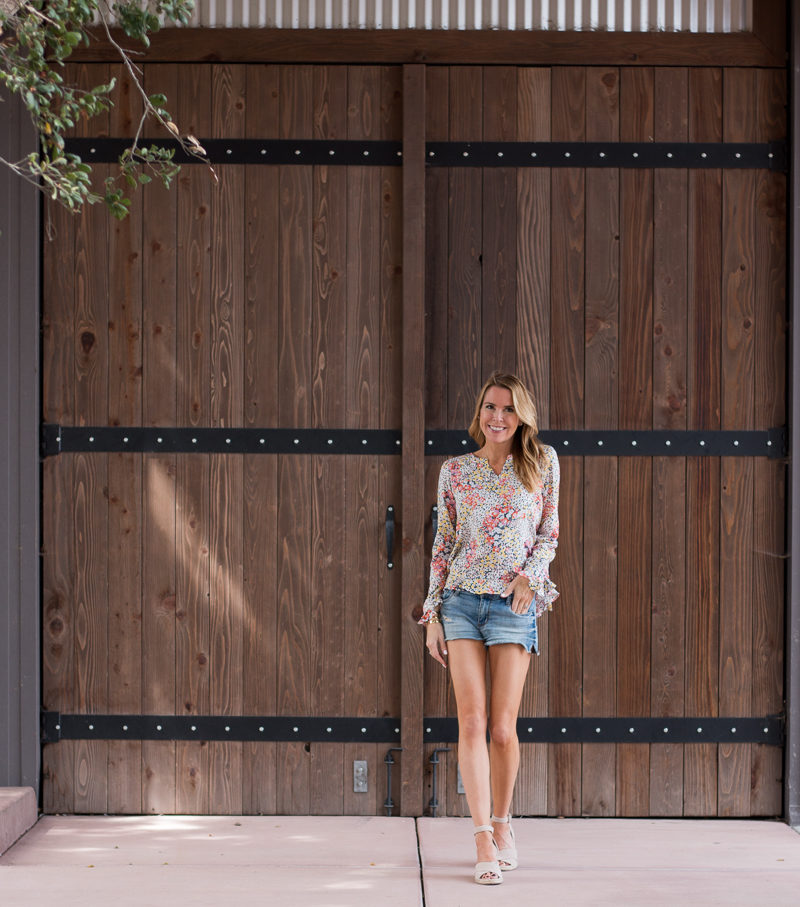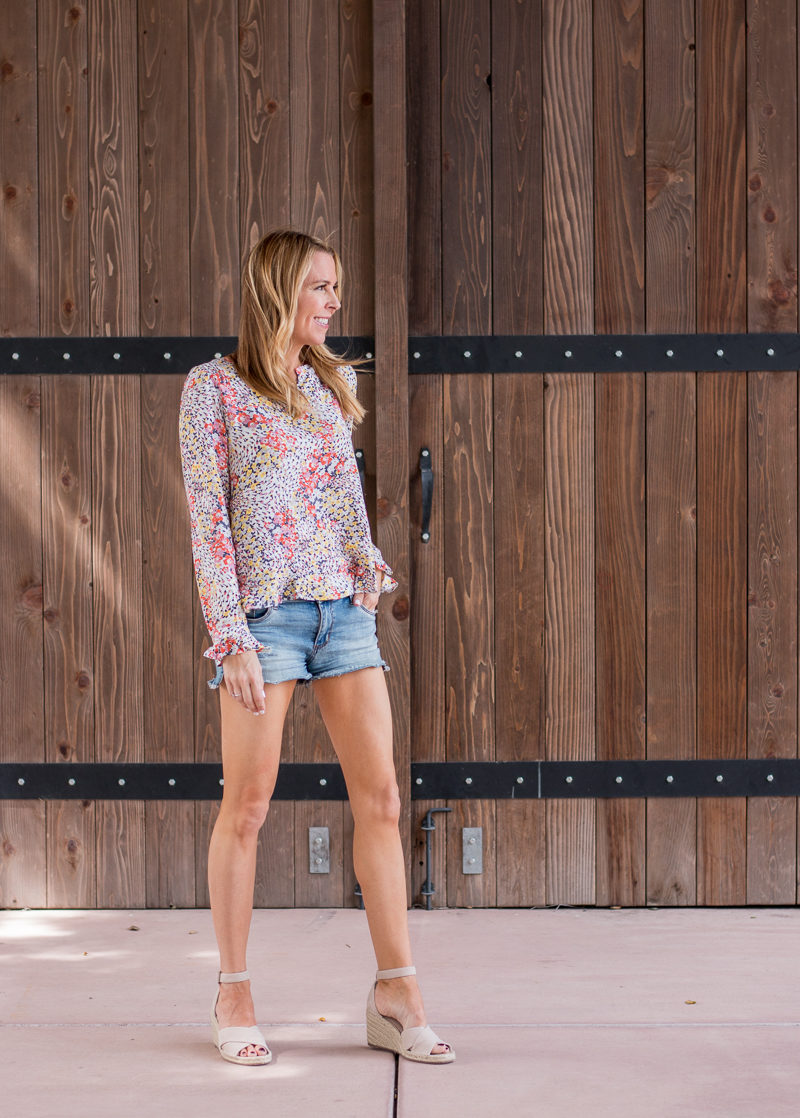 These wedges are very comfy and go with everything. Mine are called "blush suede" but they come in a few different colors. They are true to size.
CUTE SUMMER TOPS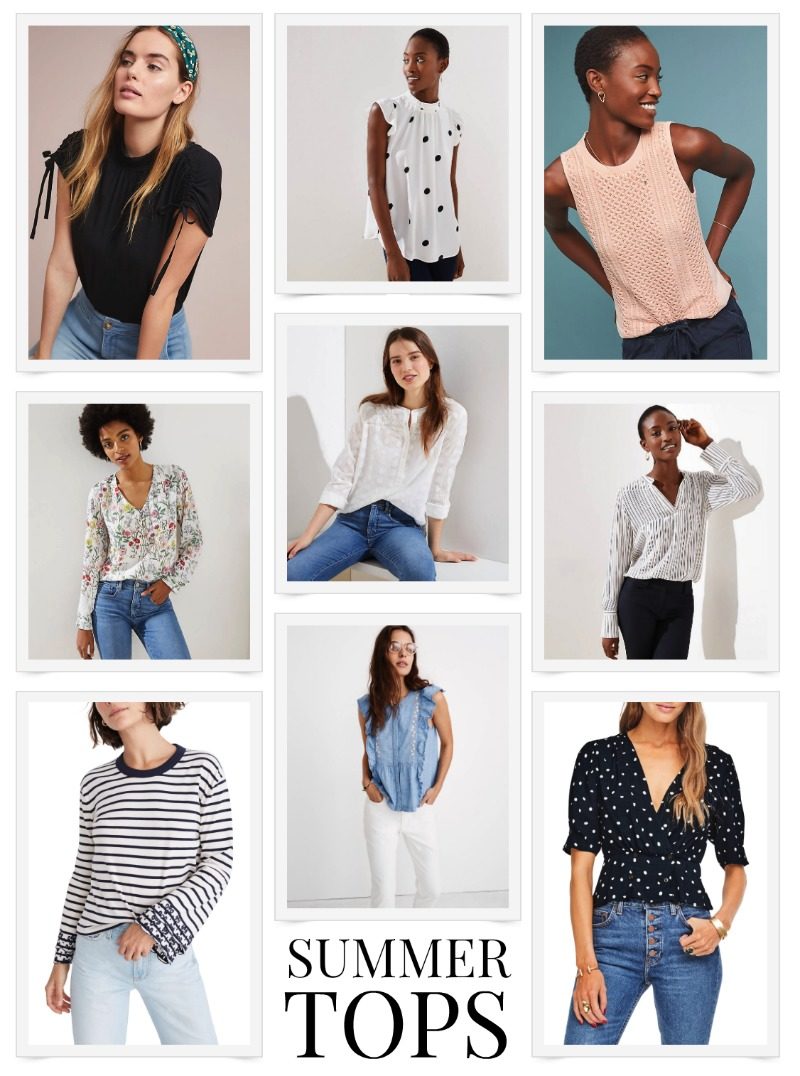 So many great tops right now. Feminine, pretty and timeless. The ruffles on this one continue onto the back. So darn cute. Adore the embroidery on this striped top.

What doe Tuesday hold for all of you? I need to knock out some housework and then I am off to see my sweet mom. You can catch my visit over on stories later today (@love_and_openarms).