Happy St. Patrick's Day, my friends. I though it would be fun to share some of the apps that simply my life. They may or may not be new to you, but I think they are all worth passing along. Let's jump right in.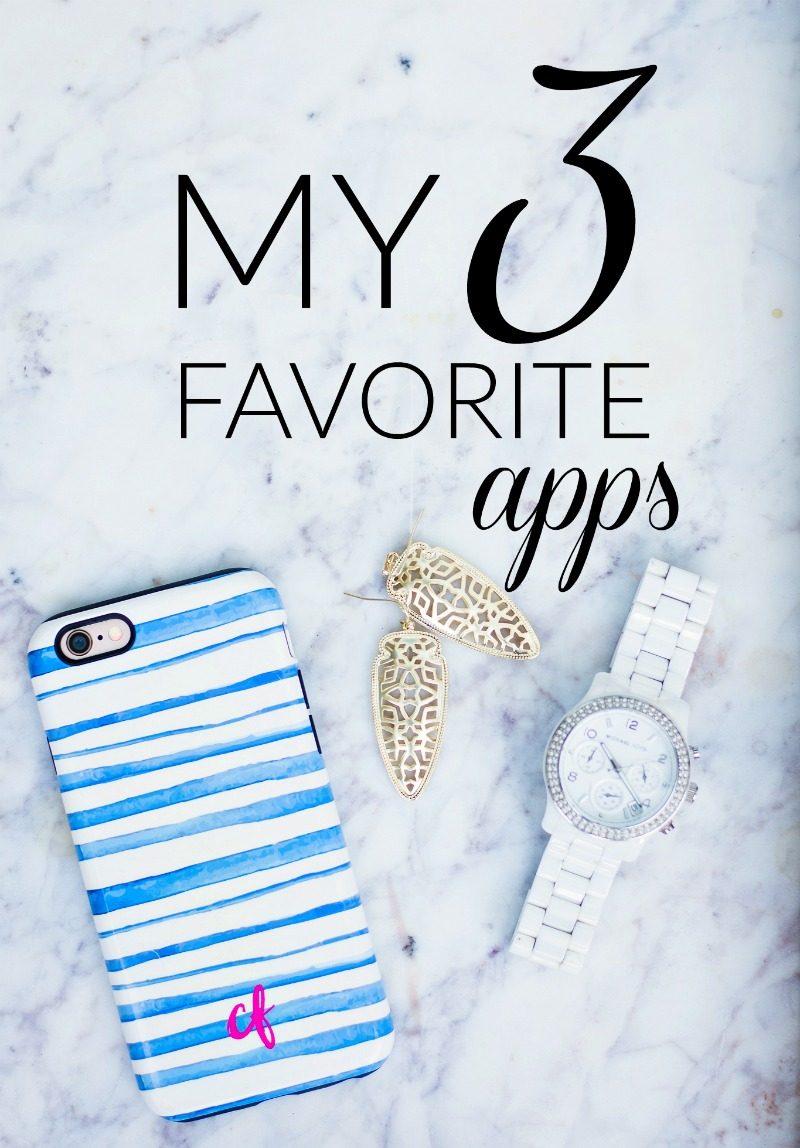 1: COMMON SENSE MEDIA
I have to credit my husband for discovering this amazing site. Since the children were young, my husband has been on top of reviewing every game, show, app, movie, etc. prior to sharing it with the children. Our kids are growing up in a digital age which means we need to be more on top of things than ever. I think the site says most clearly what their mission is:
"Common Sense Media helps families make smart media choices. We offer the largest, most trusted library of independent age-based and educational ratings and reviews for movies, games, apps, TV shows, websites, books, and music.  Our Parent Concerns and Parent Blog help families understand and navigate the problems and possibilities of raising children in the digital age."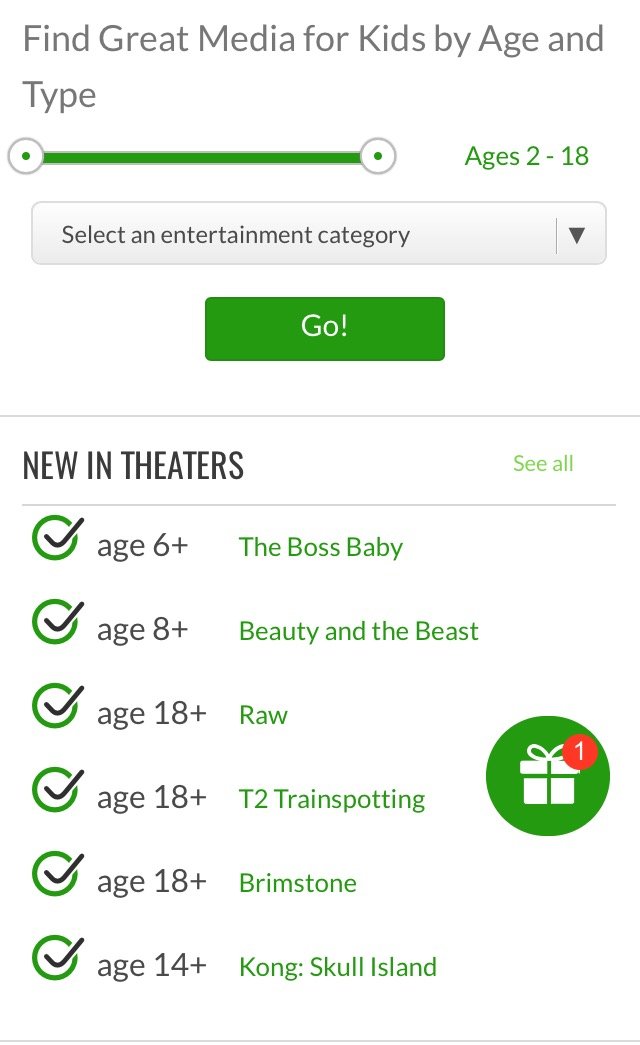 I absolutely adore this site. Any time we have a movie night, I hop on here, select our children's age range and check out the recommended movies. We also hop on here when the kids come home asking to see something or play a certain iPad game. When you first go to it, the newest movies are listed with appropriate ages next to them.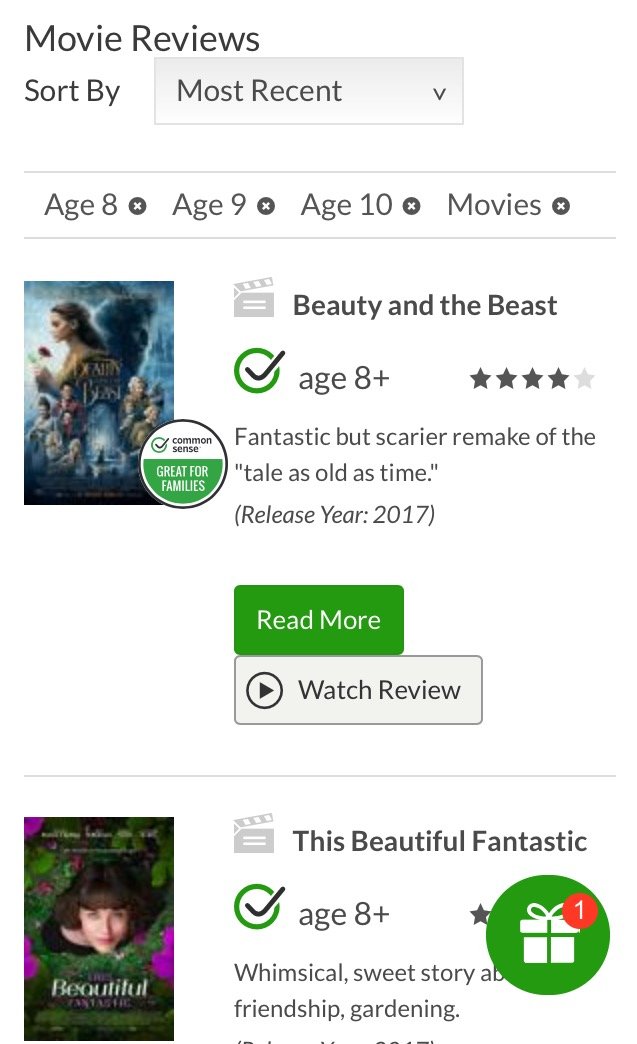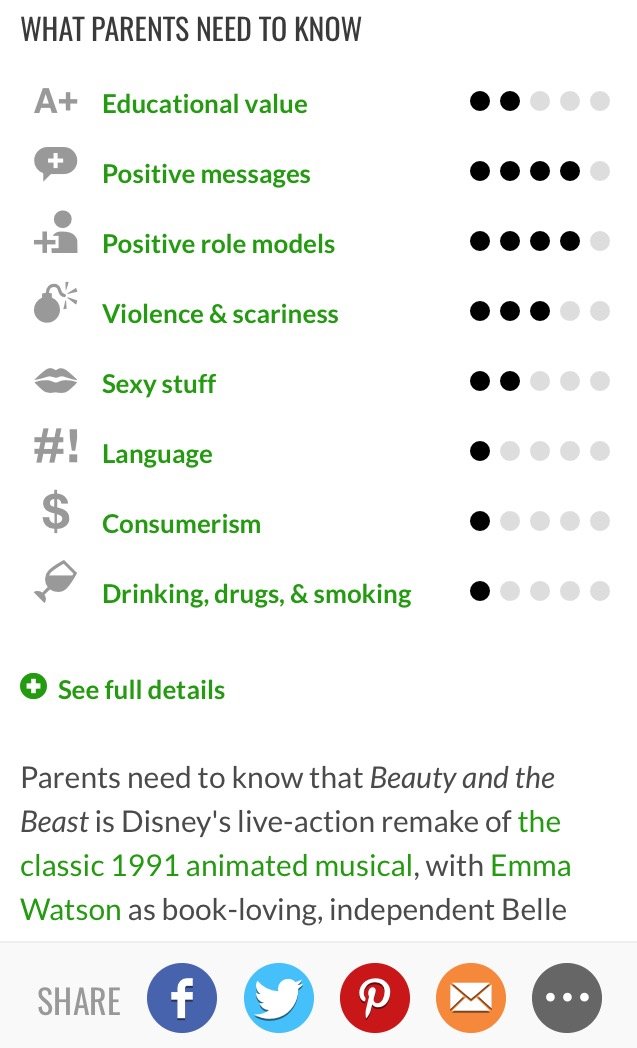 So here is an example of a review for Beauty and the Beast. But remember, they review all movies, games, tv shows, etc. It's not just new things. In any event, they break down media with the categories you see above. Then they have a section that begins with "Parents need to know . . . . " and they give a detailed account. The other night we watched Akeelah and the Bee (love this movie) but we knew exactly what to expect. We even knew which bad words the kids would hear in this film.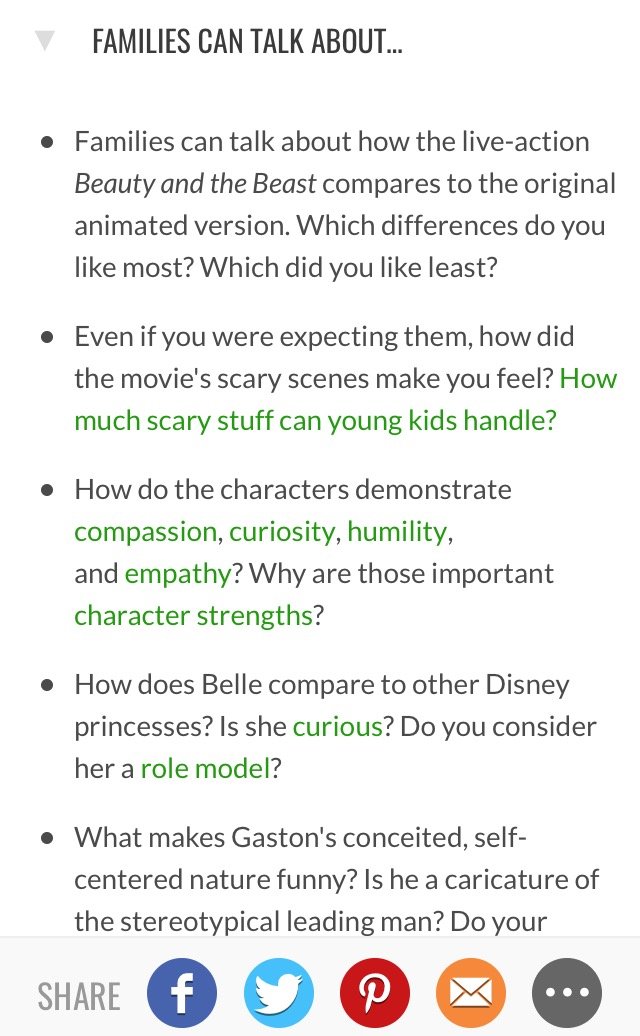 The site also offers things that families can talk about after watching something together. Just gives you a nice idea of what the children will encounter and ideas to keep the conversation going.
I really do think this site is FANTASTIC. Well done, Common Sense Media. Well done.
2: WAZE
I thought everyone knew about WAZE but when I was visiting my girl Megan in Houston she had never heard of it. Again, my hubby hooked me up with this and I am so thankful. Anyone who knows me is well aware that I lack a sense of direction. I truly do. Every time I hop on the freeway I have to really think hard about which direction I need to go. It's that bad. My husband can travel to a new state one time, perfectly navigate his way and then remember it for a lifetime. I get lost in our neighborhood. Enter, WAZE!
This app is so much easier to use than even the navigation in my car. I am so thankful to this app. So as soon as you load the app it allows you to type in a destination. Of course you can save destinations you have driven to as well. Once you choose the spot you are headed, it immediately calculates the fastest route and lets you know how long it will take. What I love is that it sees accidents and traffic issues (based on user feedback) and will divert you to avoid all of them. It also lets you know if there are hazards in the road in real-time.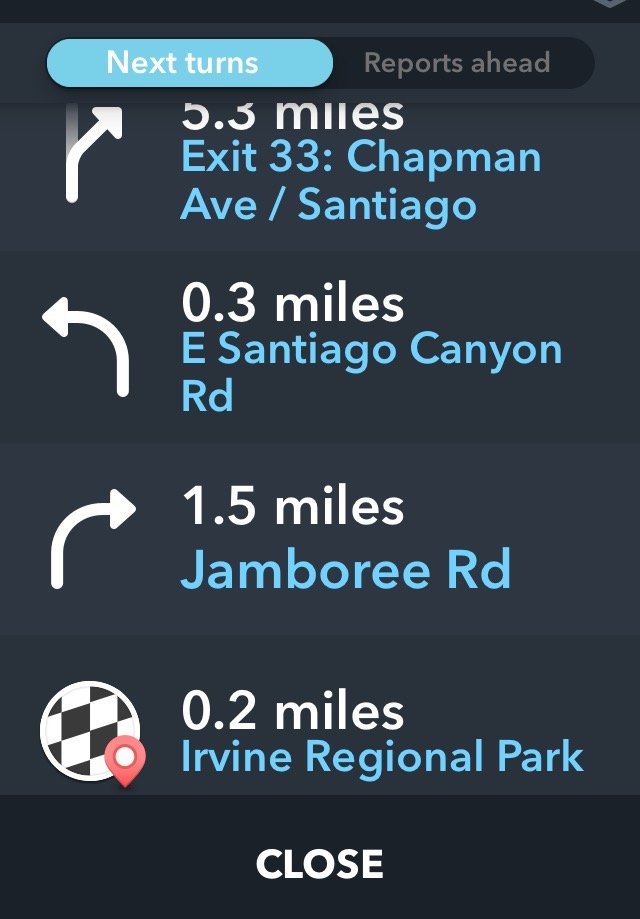 If you don't like seeing the map you can also easily click on an option that shows you turn by turn. I also love that you can add a restaurant or pit stop and it gets you there and then back on your route. For those of us who are not naturally gifted on the road, this app is life-changing. If you have not tried it, I promise you'll use it a couple of times and fall in love.
3: LIKETOKNOWIT APP
So once in a while something comes around that seriously blows my mind. This app is like a little bit of magic. Many of you follow the fashion picks of your favorite bloggers using Like To Know It. Now when you see those links on any image you literally just screenshot the photo on your phone and the shopping links get sent to you within seconds. What?! I didn't believe it until I tried it. Once you have the app, it works like this: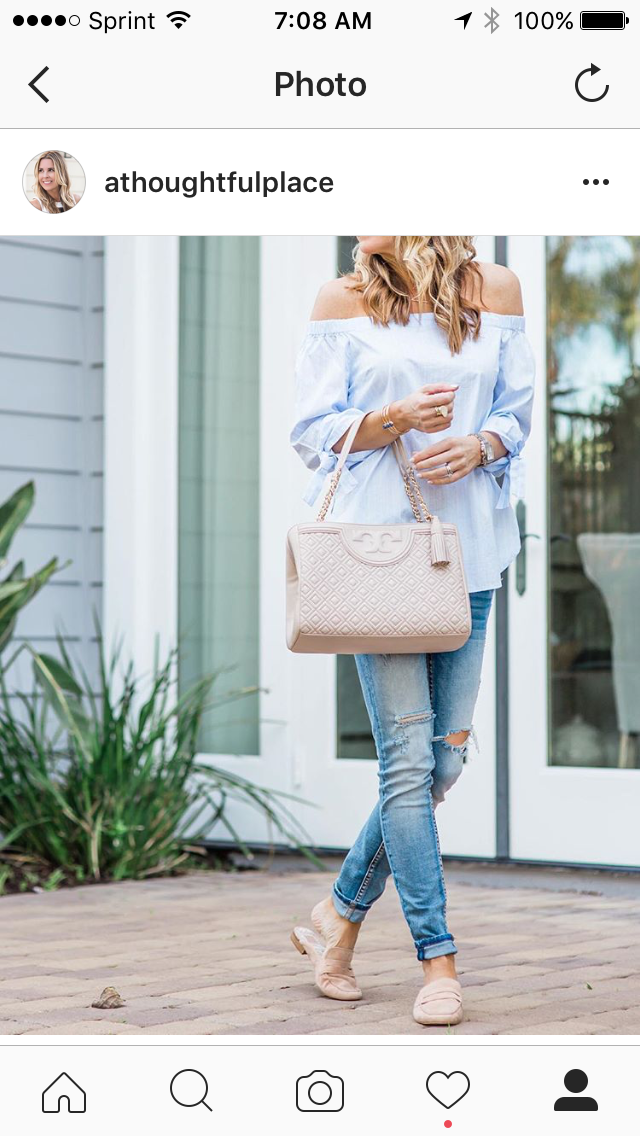 When you see a photo that you like (and it has the like to know it links) you just screenshot it.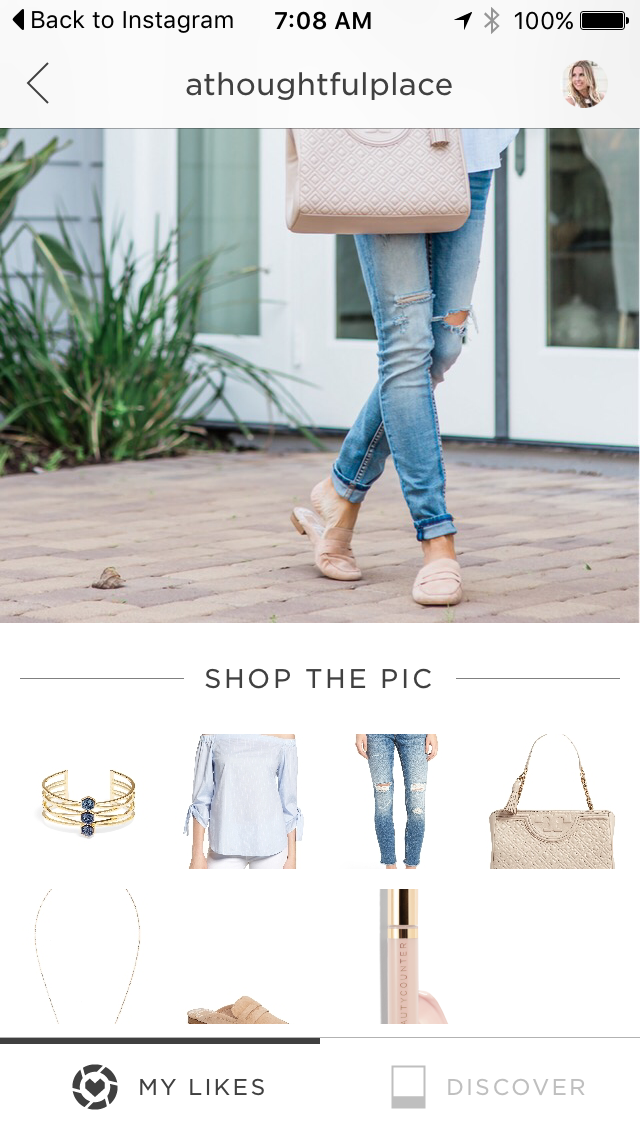 After you screenshot the photo, a notification pops up on your phone within seconds and sends you this. It's the image with the shopable links below it. It's so easy. And get this. It works on Pinterest, Facebook, Instagram and Snapchat. Talk about genius technology. So there you have it. Screenshot magic.
Hope one of these was new to you! Let's keep the app love going. If you have one that you use on a daily basis, feel free to leave it in the comment section. I am always up for learning how to make my life easier.
HAPPY ST. PATRICK'S DAY
I am back from a really quick trip to Arizona where I toured the HGTV Smart Home. I will share a full home tour soon! Enjoy your Friday and Happy St. Patrick's Day. The leprechaun visited our home and got into some mischief. Did he visit your house?