Welcome back from the weekend. I hope it was a great one. Can you believe we are less than one week away from Halloween? It's hard to believe (especially because I was decorating my #DreamTreeChallenge Christmas tree all day today for Michaels). But in the real world, Halloween comes first and my dear friend, Stephanie, and I are planning a fun little party at school on Friday for the second graders. It got me thinking that you may be trying to plan something for a school party, church event or just to enjoy with your own children or grandchildren so here are 4 easy Halloween activities.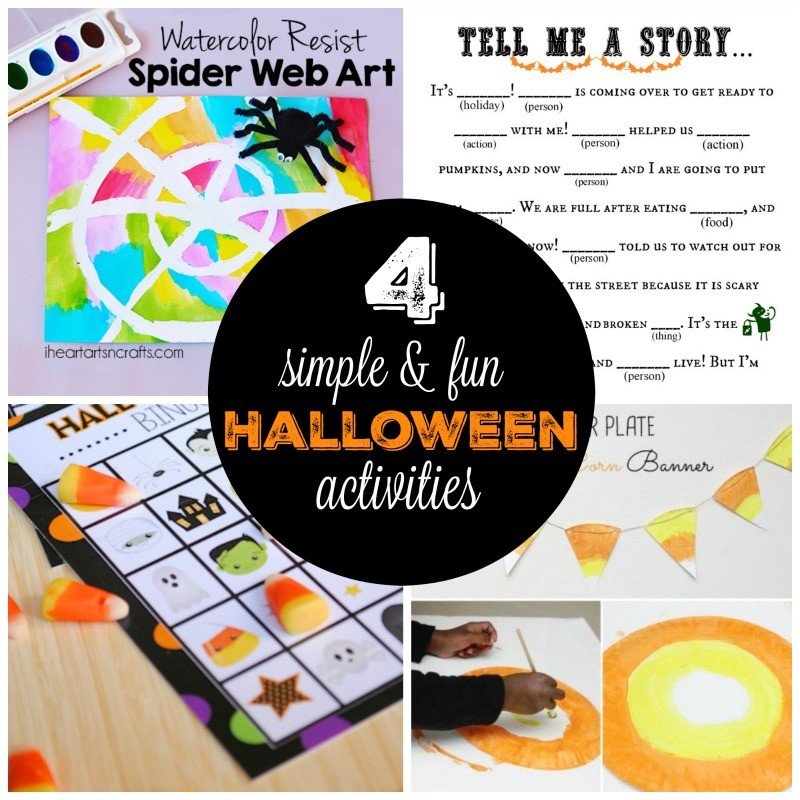 It took us quite a bit of time to scour the internet for four activities that would not only be easy for the children to do in class, but unique and fun as well. I wanted to share these four with you to save you massive amount of time in your own search. We were so impressed with these fun ideas. We will be doing four rotations with about 7-8 children in each group. These four activities will make for a great Halloween party.

This idea and printable from Amber over at Crazy Little Projects is so darling. I love the design of the cards and will have them printed at my local print shop this week. I plan to place enough candy corn for each child in a little snack sized plastic bag. I think the kids will love playing. Well done, Amber! You will LOVE her blog, by the way.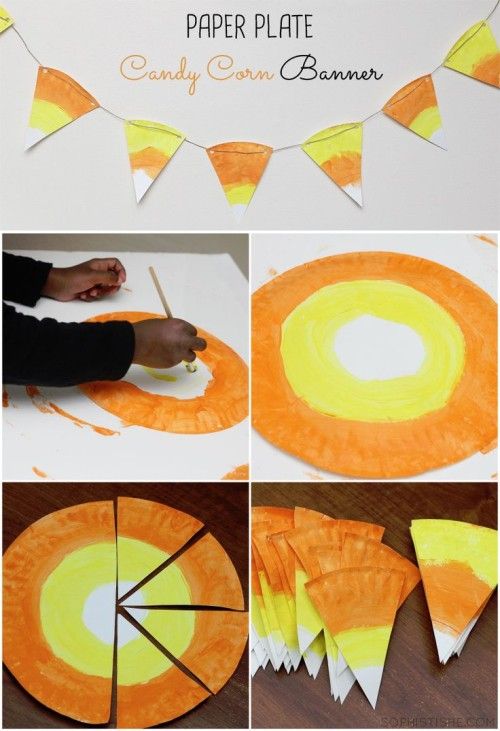 How cute is this? I can't believe I have never done this with my children before. Because we will be doing these activities during 15 minute rotations, we may have the students use markers so that they can complete the entire banner before rotating to the next station. I do know that my fourth grader is already asking to make one of these at home.
This watercolor resist spider web had me at hello. I LOVE the idea. We will have the children use water color on this one as it will have time to dry before the end of the day. We will most likely use little fuzzy spider stickers or my spider punch to create the spider. So darn cute. And I love that they will all look unique. Hop on over to I Heart Arts N Crafts to see just how Jackie made this. Clever!!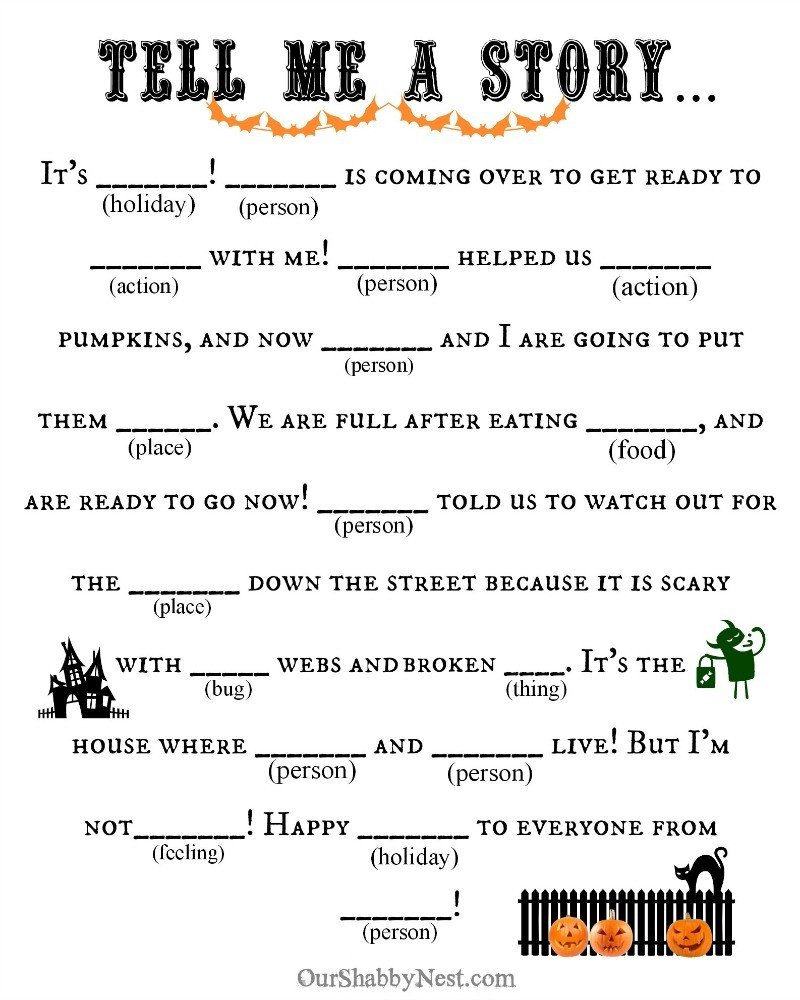 I love this idea! Remember Mad Libs? Very similar. So the children can work with a parent in their small group to create a group story. Of course the ex-teacher in me loves that it's an opportunity to talk about parts of speech! After working on a story together,  we will have each child complete their own with a partner. Just so fun.
I hope this round-up gives you some fun ideas if you are planing for this coming week! And always good to tuck away. Some of these can be adapted to use long after Halloween. Thank you to the talented minds behind these creative ideas.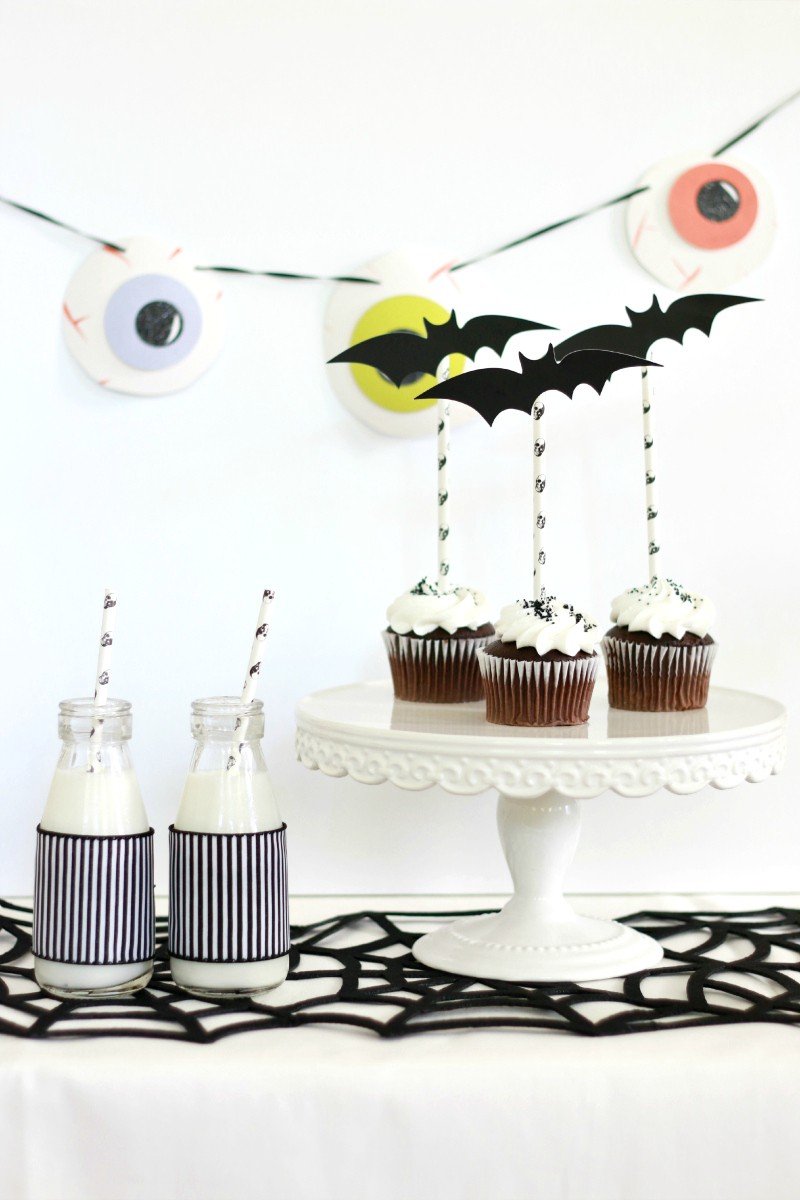 black and white halloween party
And in case you are prepping for some yummy treats, here is something I created for the #12MonthsofMartha partnerhsip. You can see all of my Martha Stewart projects by clicking here.