The older I get the more I look back over the years and can't believe how quickly the days, weeks, and months have gone.  I often get lost in thought about how I can't remember what my daughter was wearing for her first day of preschool. Or I become teary eyed because I can barely think back to when my son was on my chest as I rocked him to sleep at night. Really poignant and remarkable moments start to fade over time. Yes, they are woven deep into the fabric of who we are, but the little details somehow start to get lost.  Today I am sharing five reasons why you need to pull your photos off of your camera and do something beautiful with them.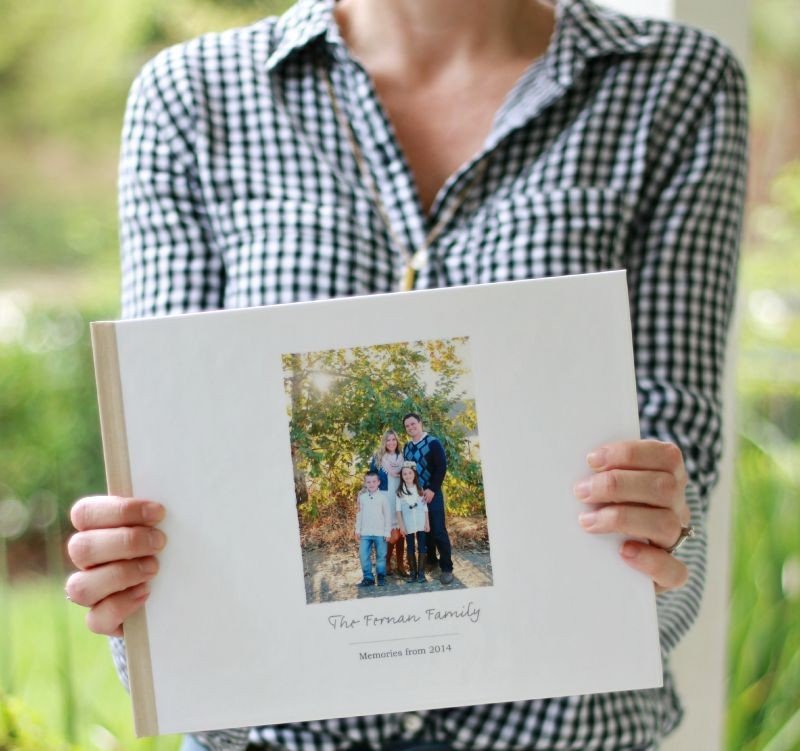 We are entrenched in a digital age, aren't we? We snap away, whether on our iPhones or cameras. We document. We pose, we snap, we create still moments in time. And I am all for that. I love that the phone cameras have made it easier for us to get a quick shot of an important moment. What I don't love is how we can easily store thousands of photos in these little rectangular devices we have attached to our hands at all times. I am guilty as charged. Or maybe you're famous for seeing this message, "Card Full" on your DSLR camera. I see it every. single. day. No joke. Of course choosing to blog, I snap one million photos. And sometimes I think, gosh, is it too much? Am I documenting too much? And time and time again I am reminded that no, it isn't too much. It is a beautiful thing and I plan on sharing five reasons why I think so.
Now, to be perfectly fair, I am not a proponent of missing the moment because you are behind the camera. I still think that being truly present trumps all. Having said that, I am a champion of photographs. I am excited to share five things with you  that have become crystal clear as of late. And they all point to pulling those photos off of our phones and camera cards in order to create something really lasting and precious.

1. Old-Fashioned Entertainment
Photos are entertaining in ways that other forms of media are not.  I can't tell you the countless hours my children have spent on the sofa curled up with a blanket pouring over our albums. They savor each page and point new things out each time. It's like they instantly jump right back into the moment the photo was taken and can go on and on about what they were thinking and doing. That is priceless entertainment in my book. They are reliving their own story and our family's story. Each year we take a trip to Big Bear with two other families. We have done it for five consecutive summers now and when we return, one of us makes an album for that year. We all upload our photos and then from there an album is created. We print three copies (one for each family) and these are cherished around here. It is the most fun to get out the previous years albums just before heading back up to the lake. The children giggle and laugh . . .and they recall really special memories. Old-fashioned entertainment at its best.
2. Photos Leave Behind a Legacy 
Each year I gather all of the photos (taken from the phone and camera) and create a Shutterfly album. I fell very behind a few years ago and just recently did our 2014 album. I have to confess that I am missing 2012-2013 and I am super bummed about it. We suffered some tragedy in our family and it made it difficult to create those albums. But I got caught up with last year and I will make the time to create the missing years. These albums have become too important not to. I often think about how when Riley and Grady are grown and have families of their own, they will be able to pull out these annual albums and share their childhood. The photos will spark conversations about family members that went before. Who are they? What were they like? Tell me their story. There is great value in that. There is a strong sense of family and roots when the legacy is passed down.

3. Memories Fade
Well isn't that the truth. I sometimes can't remember what I did yesterday. Let's be honest. In those adrenaline pumping moments where we reach for the camera we think, "Oh, this is amazing. I'll never forget this! This is such a moment!" And yet I am so thankful that in those moments we do reach for the camera. I will never remember all of those special times but when I see a photo of something it brings it all back. And it may not be of the exact event. . . but I will see a photo of when my daughter had her hair in a bob and suddenly I recall the way she walked with confidence into her preschool class each day with her tote slung over her shoulder and arms swinging. That's magical. I know that we will all forget and new events take the place of old, but boy is it wonderful to look back and suddenly be reminded.

everyday moments: the monitor, bedtime stories, bedhead . . . the good stuff
4. Photos Beget Photos
Did any of you read the book, Healthy  Sleep Habits, Happy Child? There was a line in that book that deeply resonated with me. It read, "Sleep begets sleep." The more a child sleeps, the more they will want and need to sleep. The same goes for snapping photos. The more I see the value in albums we create, the more I am motivated to document our lives. And I don't just mean the big stuff! I like to snap photos of the mundane. You might think because I have a blog I am more inclined to snap away at the pretty birthday party or under the decorated Christmas tree. In fact, I am the opposite. I like to take photos of the moments that make our life pretty darn ordinary. I take pictures of the kids in their dentists chairs with giant sunglasses on. I take pictures of my son tying his shoe because it's still a hot mess but one day he will get it! I take pictures of both children sleeping at night. Not because I am weird but because I so love their sweet faces when they look so snugly and peaceful. If you don't already, try taking photos throughout the day of the mundane. Take a photo of that sippy cup or of the broccoli left on the plate. And when you see the photos in an album that you can hold in your hands you will be so happy you did that. Promise.
5. Photos are Powerful
I am actually brought to tears when I think of this last reason. Photos are powerful. They are. I have seen it. We have a family member who is losing her memory. It is painful and it is life changing. When I show her photo albums, I see an entirely different person. She lights up. She enjoys. She may not remember the moment in the photo, but there is sheer happiness in seeing those photos and those sweet faces. Photos are powerful. Don't under-estimate them.
Where to Begin
 There are one million ways to make your albums. My sister prints her photos and slips them into old school albums. I love that. The photo you can hold in your hand is an ancient artifact and for that I am sad. I love that she does that. There are many online companies that make creating albums easy. I use Shutterfly. Who knows? Maybe I am missing out on something greater but for me it works well. I can upload my photos and now there are so many advancements that they can arrange them in a layout for you. It's really not that time-consuming. I then go through and add embellishments and text. I usually spend about 2-3 days on a yearly album (a couple of hours each of those days). It's a very small investment of time for a huge return. And there is nothing like getting the album in the mail. I think it ranks right up there with Christmas morning around here.
Creativity is Not Required 
You honestly do not have to have a creative bone in your body to make online albums. They are so advanced with the amount of scripts, fonts, stickers, etc. they offer. There are even themes. I created our "Celebrate Everyday Life" album with a theme. I was able to take advantage of the creative and brilliant mind that created the template. So easy. So fun.
I have just seen such great things from creating these albums and I wanted to share. I hope it inspires you to get those photos off of your phone and into your hands. And if you have a great album making site that you wish to share with all of us, please do so in the comment section. I am always up for learning about something new.