With September in full swing I thought it would be a good time to share 5 fall sweater dresses all under $50. I love each one of these and am happy to have them added to my wardrobe. I've paired each of them with boots but they would look great with heels or booties, too.
1 | SIDE SLIT SWEATER DRESS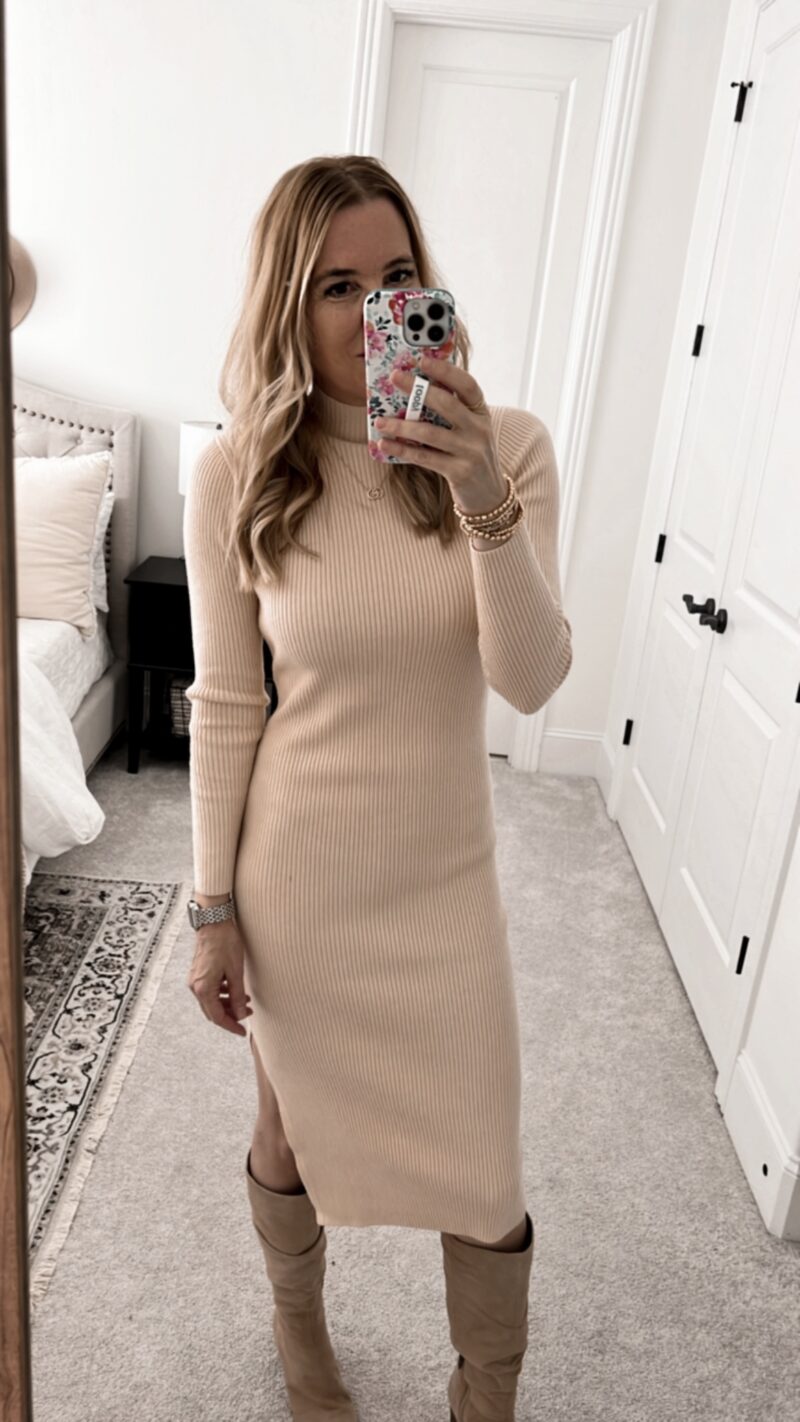 Fist up is this darling ribbed side slit dress. I am wearing a small. It's definitely form fitting (but not tight) so go up one if you prefer a looser fit. I think this would be great with a wide belt around it, too. The dress is very comfy and I'm looking forward to wearing it once the temps allow.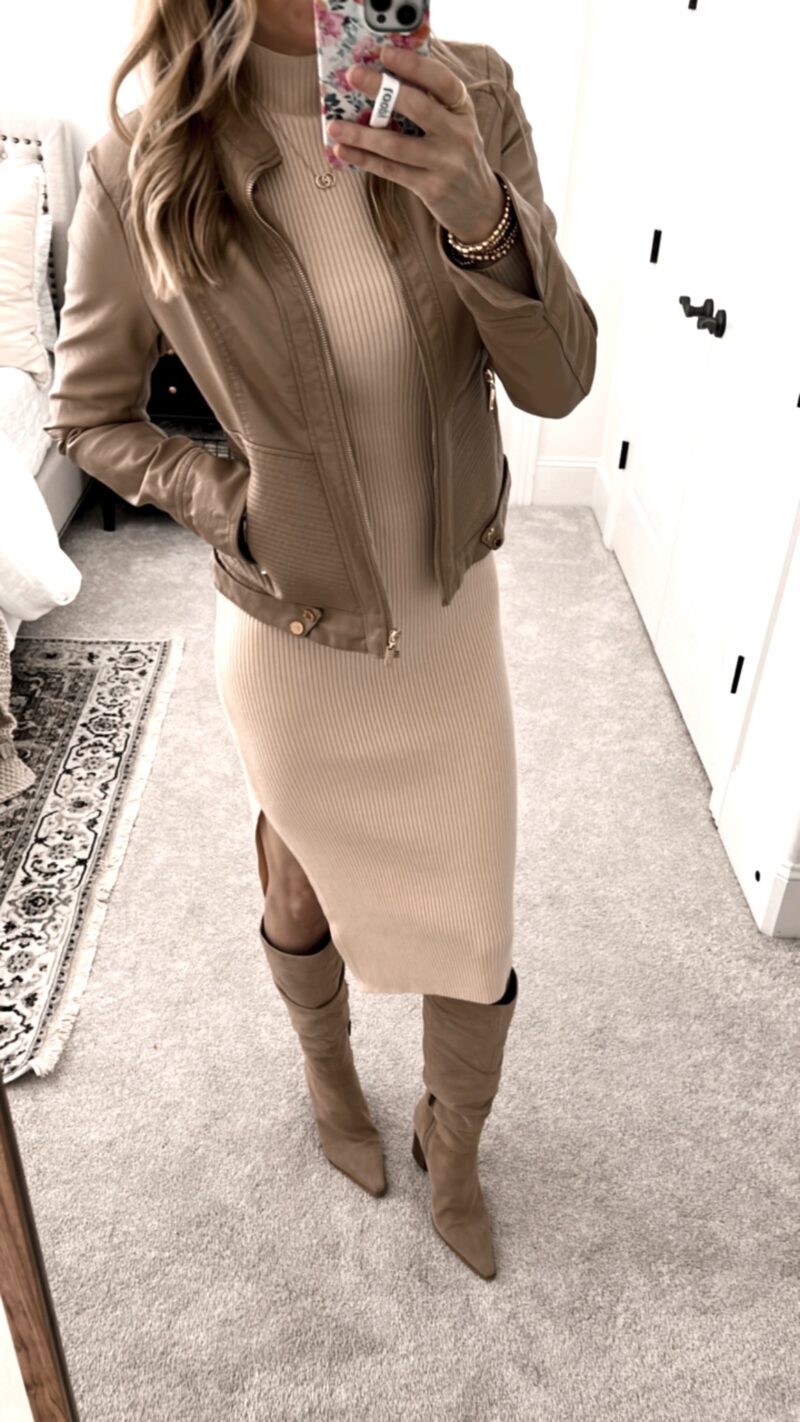 This is a jacket (size small) I've had for quite some time now. This is the khaki color which should be linked. I also have it in black. These are great jackets! Highly recommend if you are looking to spend less (real leather is so pricey).
My boots are no longer sold (Vince Camuto). Just goes to show you I really do hang onto things.
2 | CHOCOLATE BROWN DRESS
Ok, so technically this is the same dress but the brown is so good. And the darn iPhone on it's own changes the color. I tried every setting I could. It's definitely more of a chocolate brown in person (less red tone). So fun with a hat and boots.
3 | THE RIBBED DRESS WITH BOW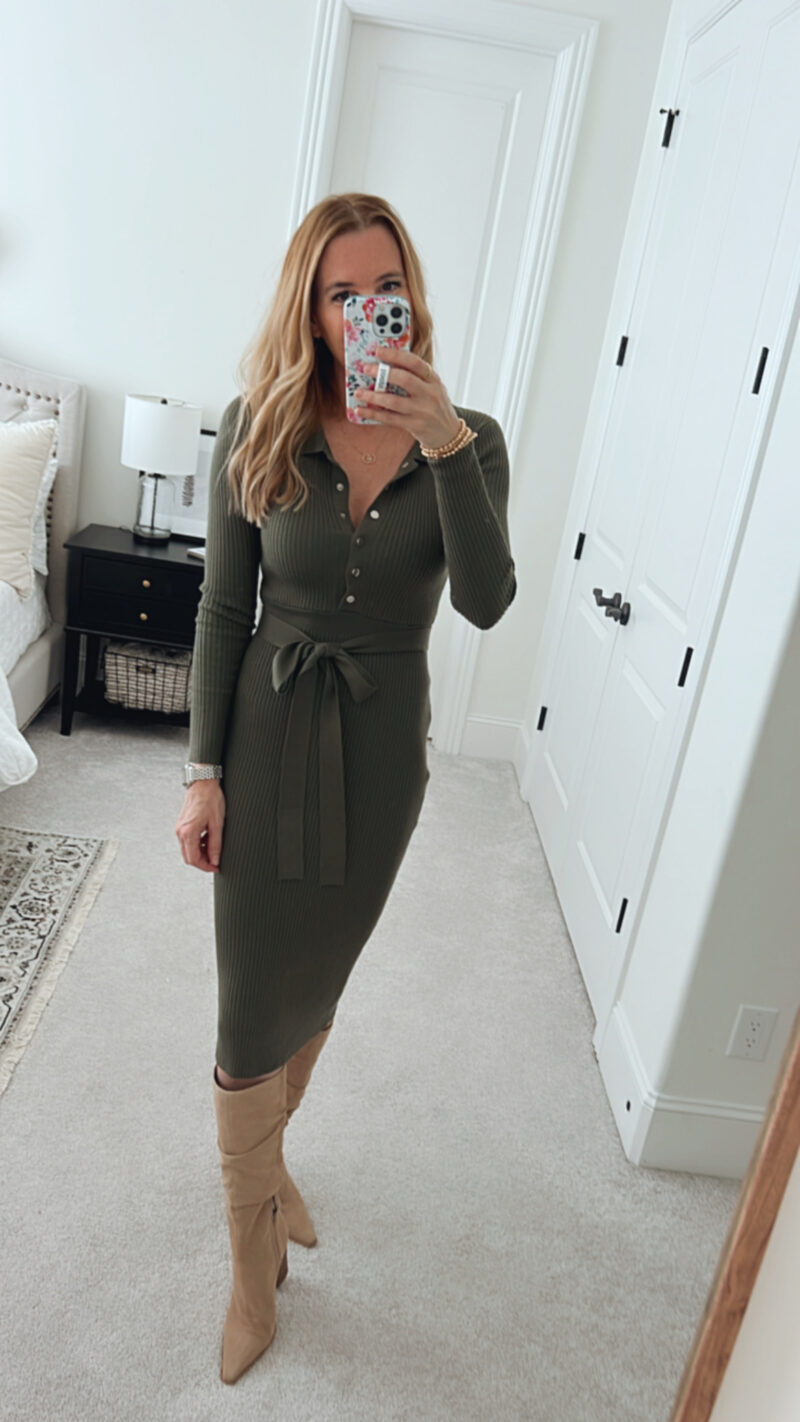 No question, this is my number one pick. I absolutely adore this dress. I don't own anything like it and really like the flattering cut and bow. It comes in more colors but this is the solid army green (size small).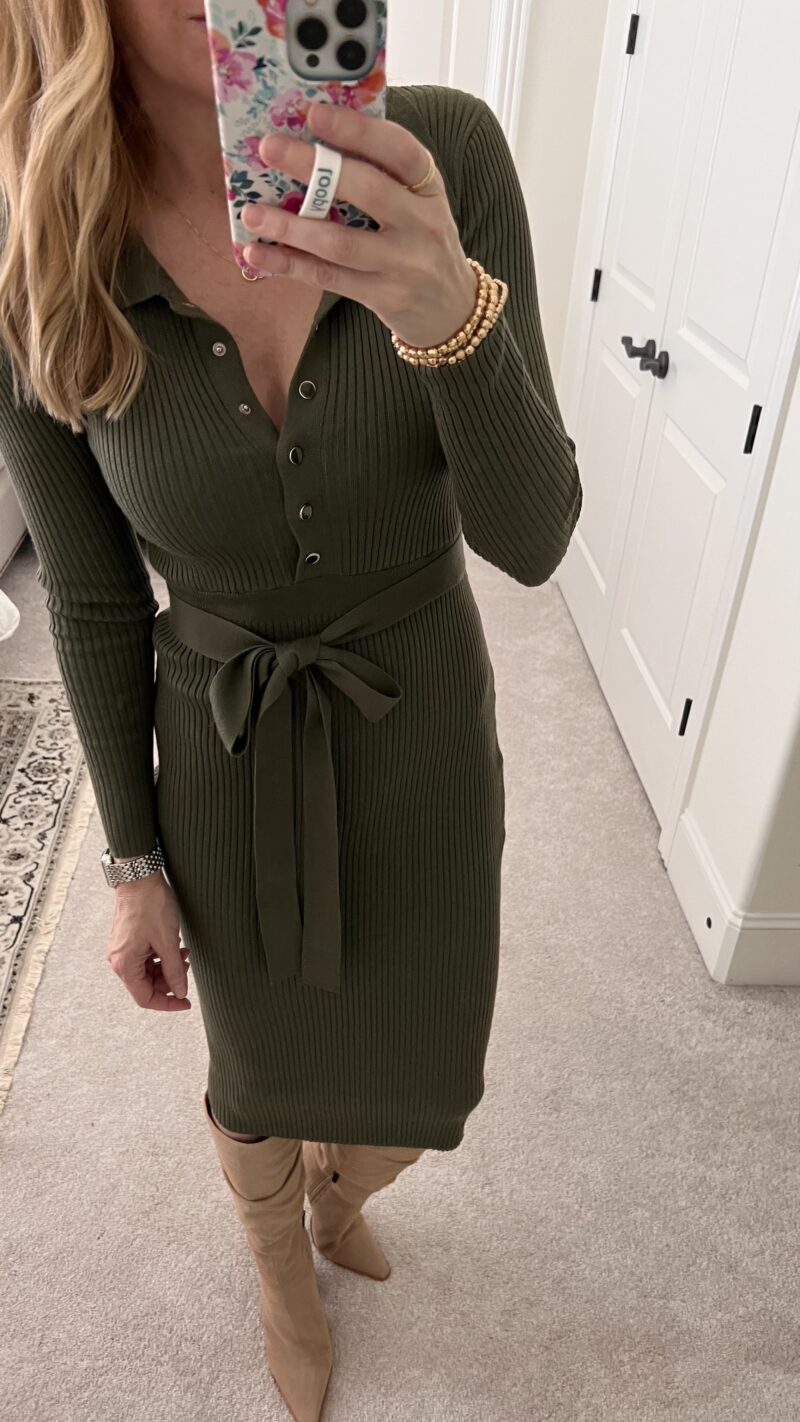 Just so darn cute. I also love it in black and the brown. It also comes in a red wine color that would be really beautiful for Thanksgiving (thinking ahead, I know).
4 | THE MINI DRESS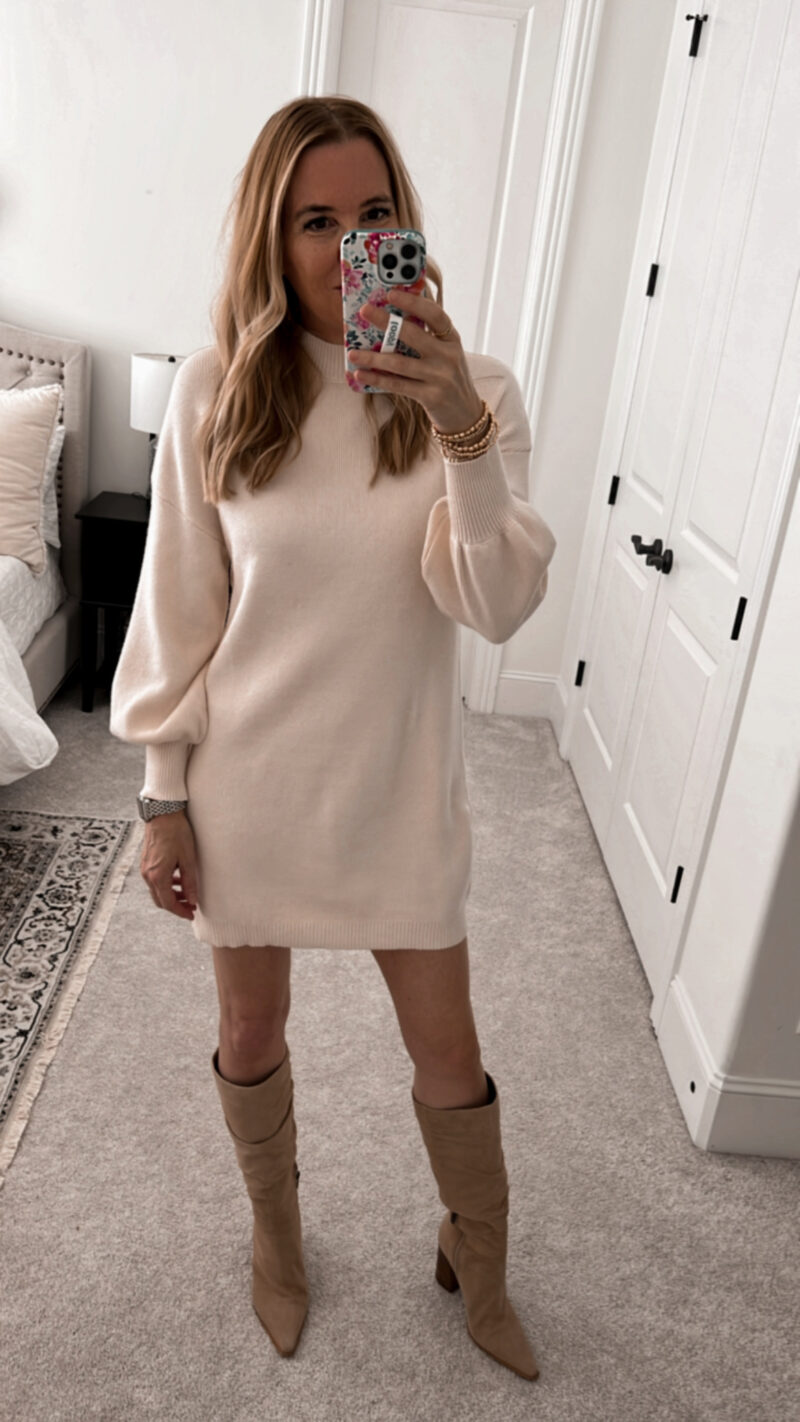 I wasn't sure I would like this mini dress but I really do! I can't wait to wear it. For reference, I am 5'7″ so if you are any taller it may be too short. This is the size small.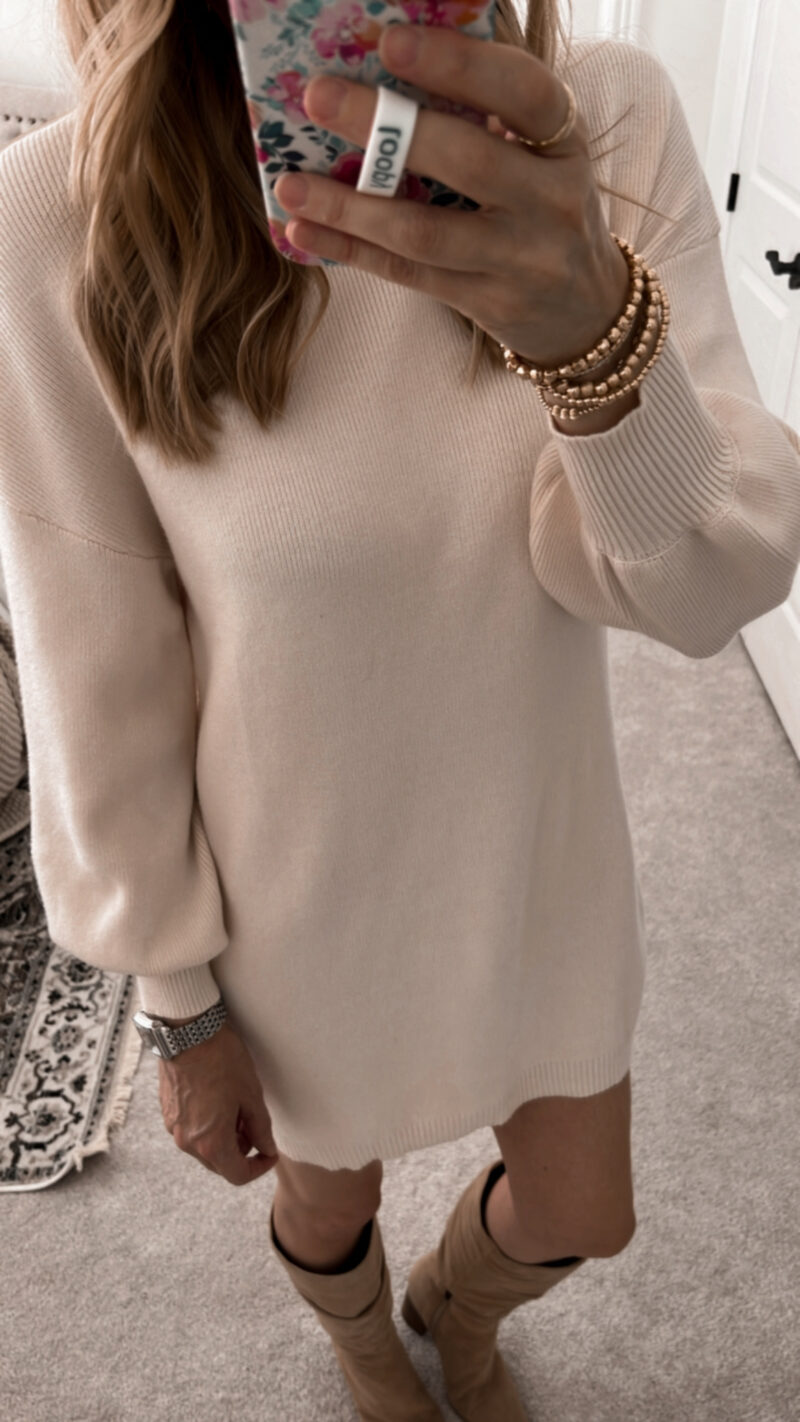 This dress is incredibly soft and comes in a ton of other colors. This is the beige color.
5 | KNIT BODYCON DRESS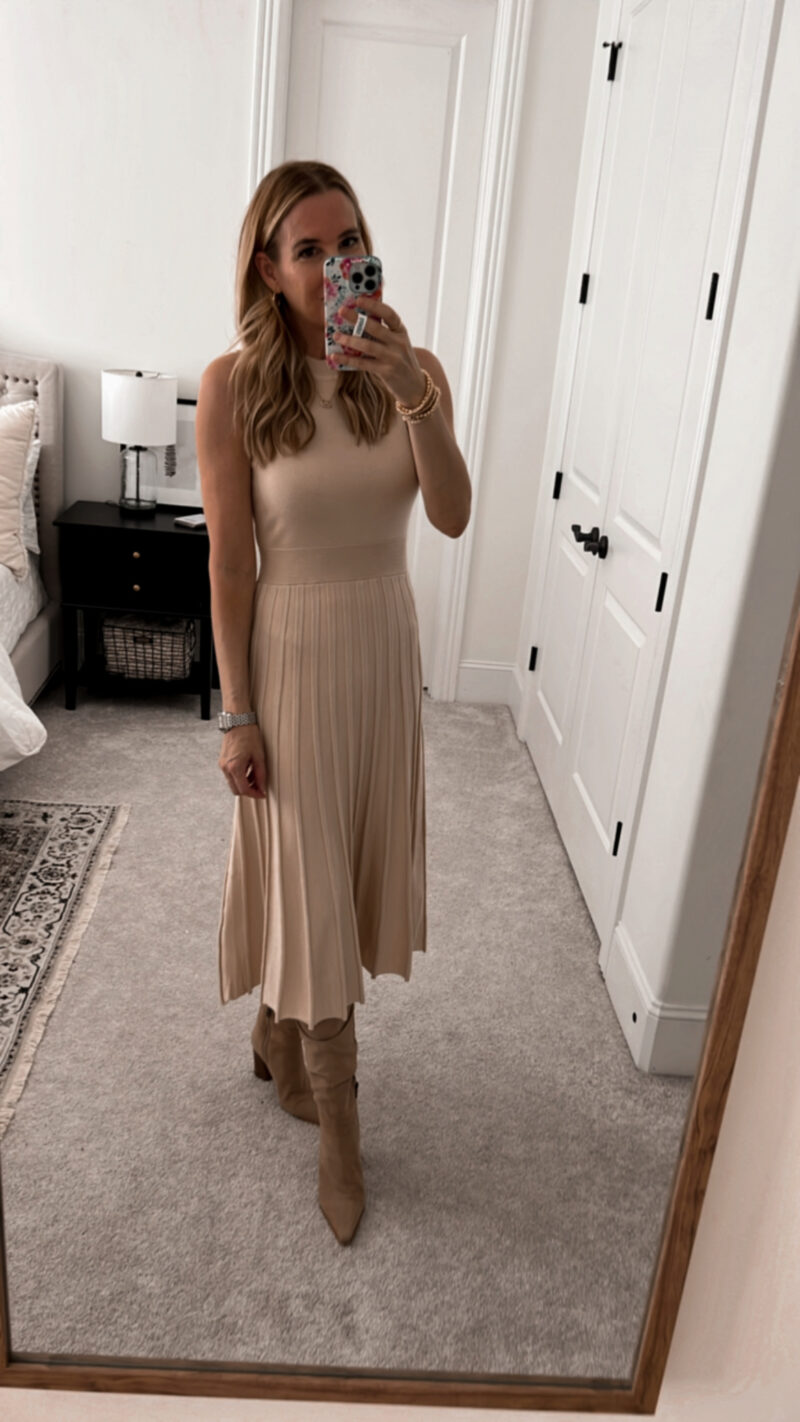 Last but not least, the knit bodycon dress. Girls, this is a good one. This color is called Apricot but it's more of a beige/khaki color. Very pretty in person. The pleats are darling. It's definitely fitted so go up one size if you are concerned about that.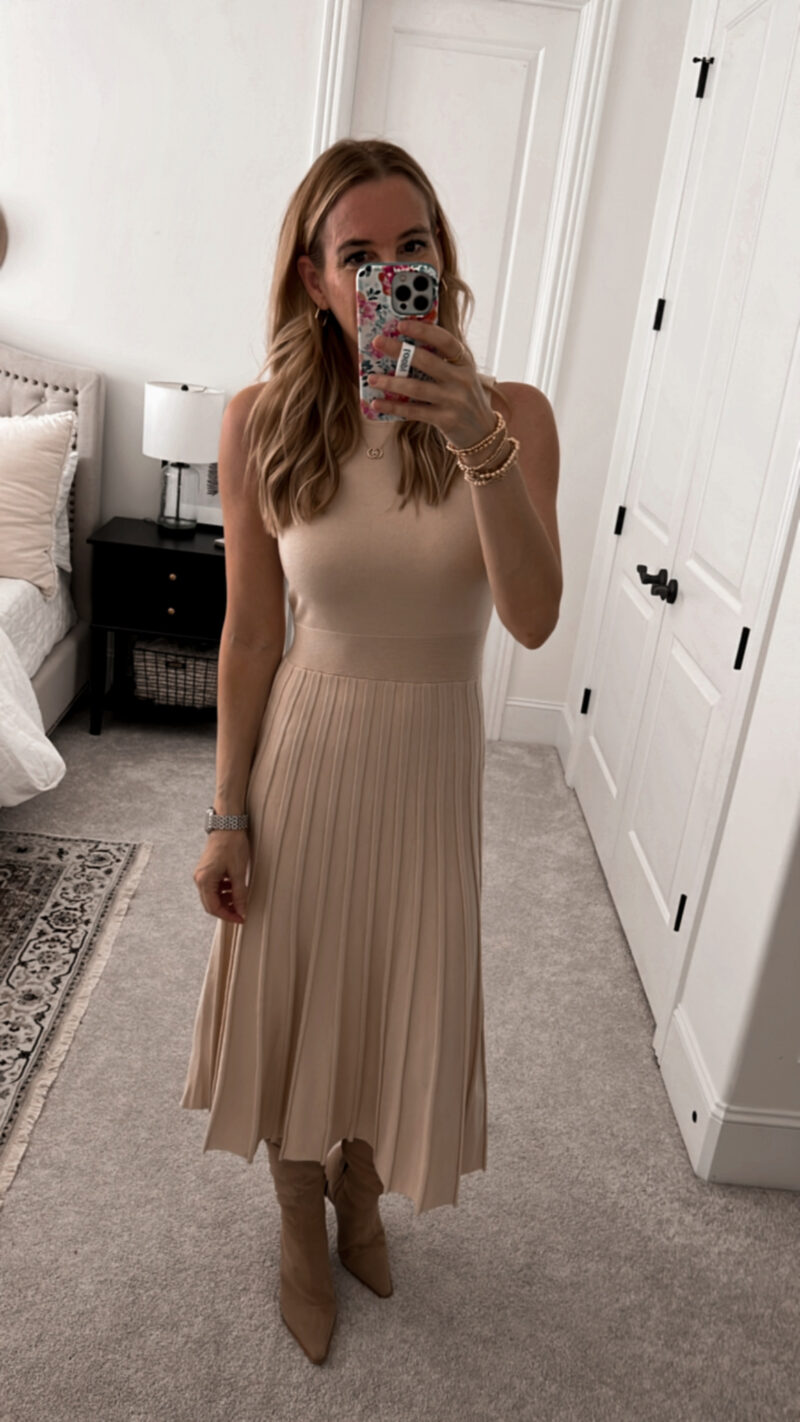 I think this will be so pretty for any fall occasion. I am tempted to order the black one because it's such a classic style. Highly recommend.
Hopefully this has been helpful if you are thinking about adding a sweater dress to your wardrobe this fall. And I know not everyone loves a sweater dress, so I'll be sharing more flowy fall styles soon. Because my boots are no longer sold, I wanted to share a couple of options. These are very cute with their shorter length and I also like these. These boots are most similar to mine but I would order the khaki (not light khaki as reviewers said they look yellow).
Here's to fall and all of the sweater dresses! Have a great day.