We are flirting with Fall temps and I am so excited. The Fall season is a welcome change from hot summer days and I love the coziness that this time of year brings. I never go crazy with Fall decor in our home, but like to bring in things that feel warm and inviting. More throws, warm tone pillows and a few fall stems. Sharing a few of my tried and true tips when working with faux stems.
A TOUCH OF FALL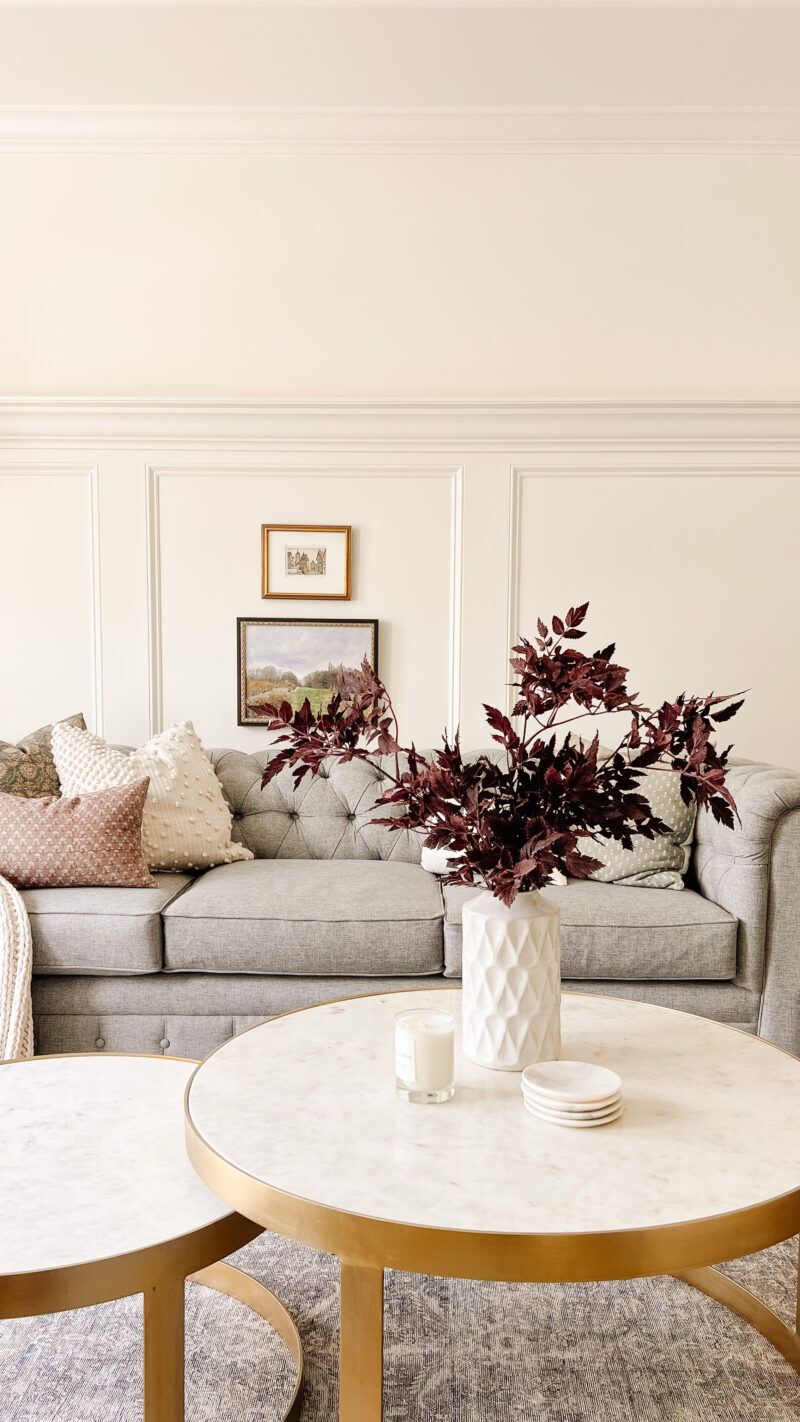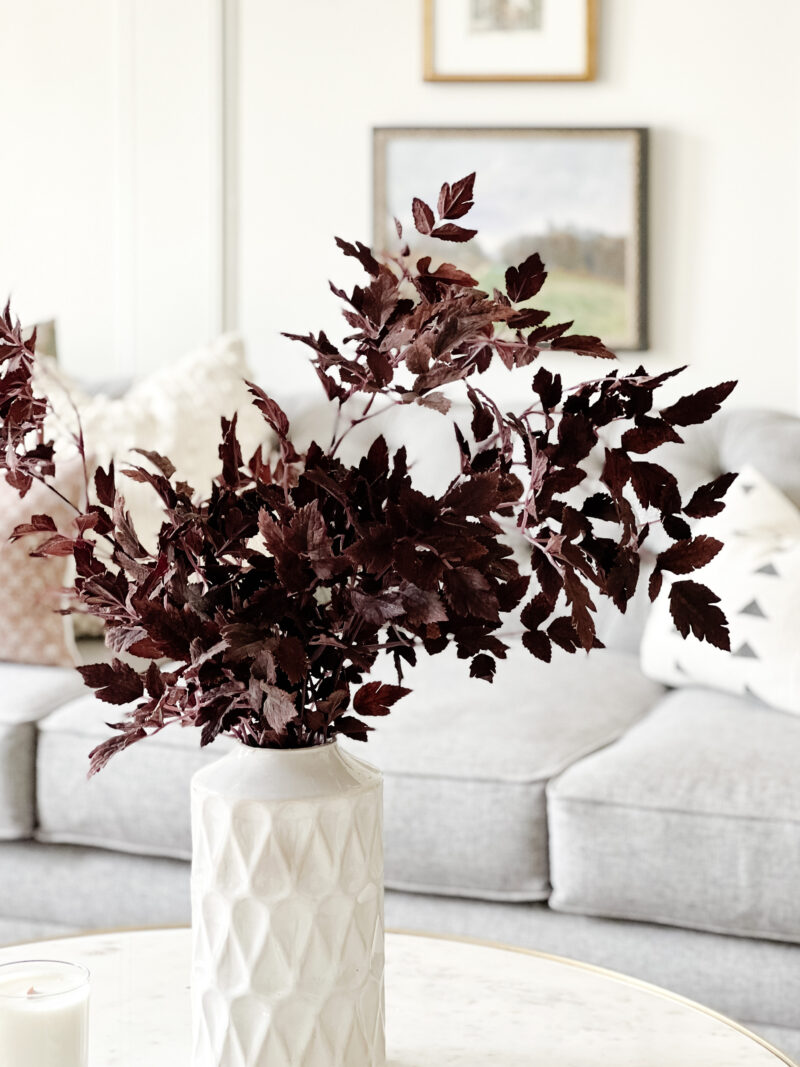 I really like the deep color of these. You can find them on Amazon or here.
TIP #1: Always play with your stems. Chances are, if they are placed in a box and shipped they may need so me love. Don't judge a stem by how it comes out of the box. Just work with them a bit. Most allow you to bend each stem and the individual branches. It's worth it to spend some time bringing them back to life. Plus you can bend and move them so they don't look uniform.
TIP #2: Create a lopsided arrangement. I like to work in groups of three. Two stems can lean in one direction and while the other leans in the opposite direction.
TIP #3: I don't recommend cutting your faux stem branches. Just bend them and place them in the vase. This helps to fill up the vase and they tend to stand up better. Plus you may change your mind and want a longer stem down the road.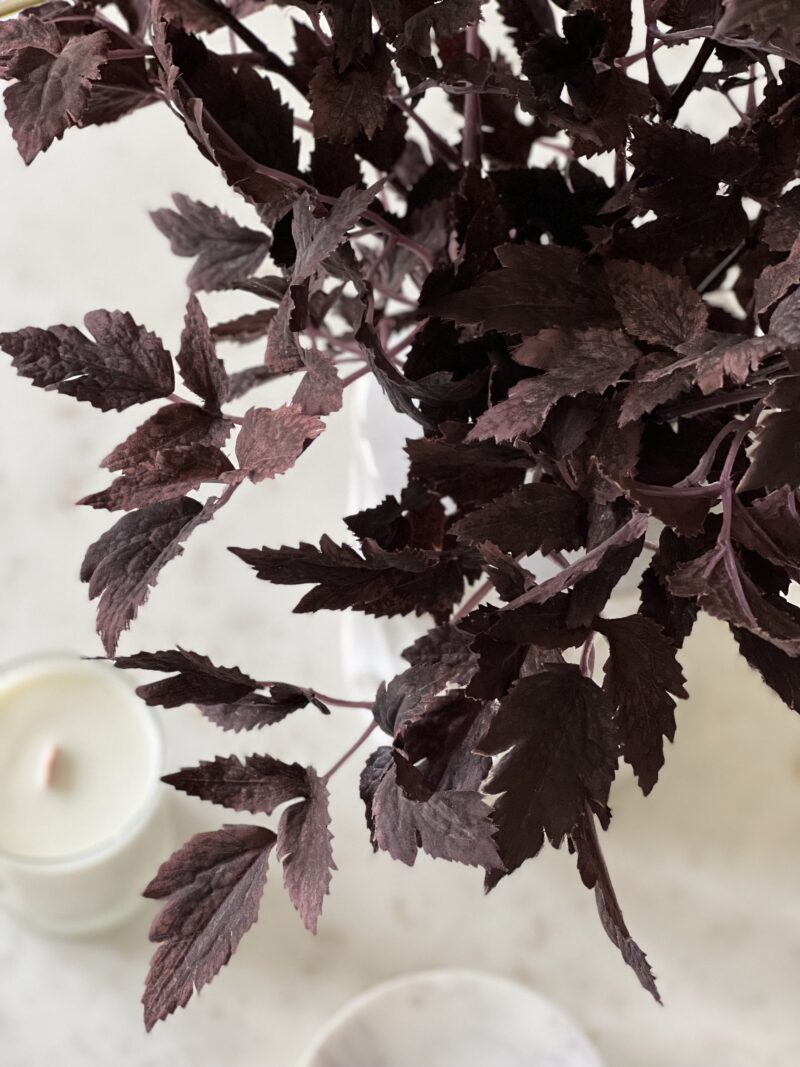 This helps you see the really deep eggplant color.
GORGEOUS FALL COLOR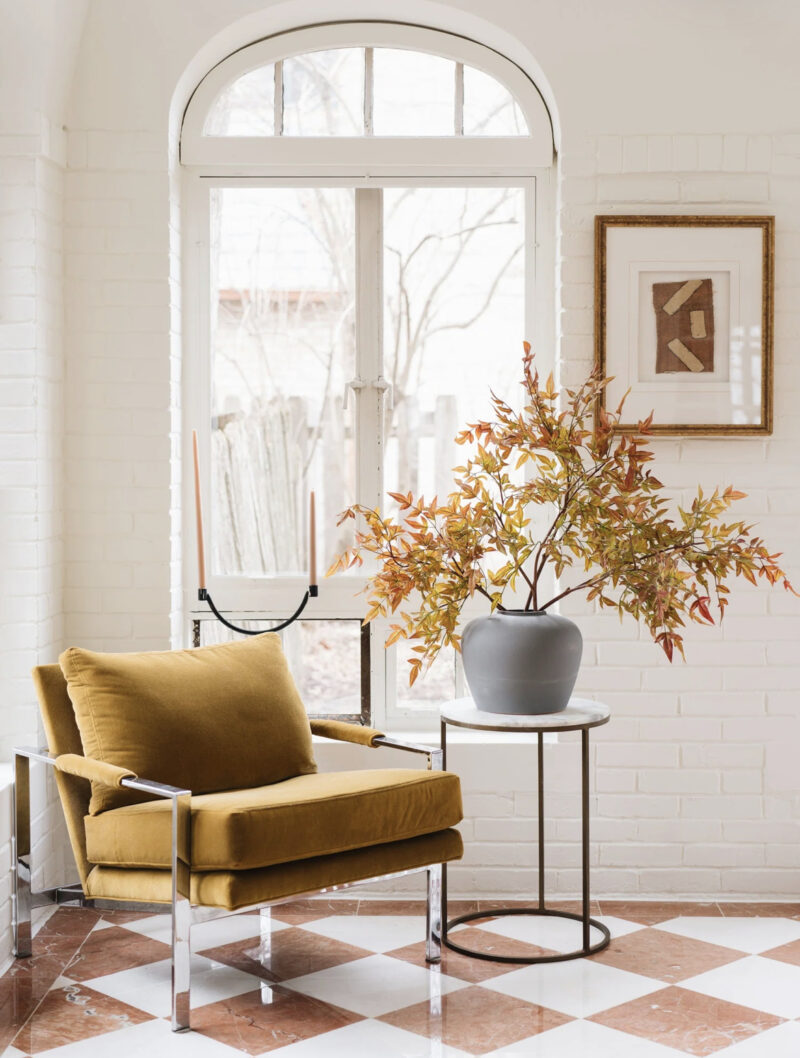 These are definitely a splurge but so pretty. Afloral makes beautiful stems and I have always been really happy with the quality. I did buy three stems to add to my collection. These will create such a lovely Fall arrangement. And when I invest in these, I hold onto them. If you are looking for a similar color scheme, there is a great option below.
I am blown away by these. They are so pretty in person. They are an investment but make such a beautiful statement. They are easy to work with and lend themselves to branches bending to look very natural. Highly recommend. I have three stems in this vase.
TIP #4: Use a textured or matte vase if possible. I would actually like to switch out the one in my living room for something with more texture. It adds to the fall feel and provides more warmth. This is one of my favorites. Wood is another great option.
PRETTY FALL STEMS $16
These are a beautiful option and well priced from Amazon ($16). I have used them for years. This is the orange bundle. I used one set here. The tablecloth is also a favorite of mine – over 8K great reviews.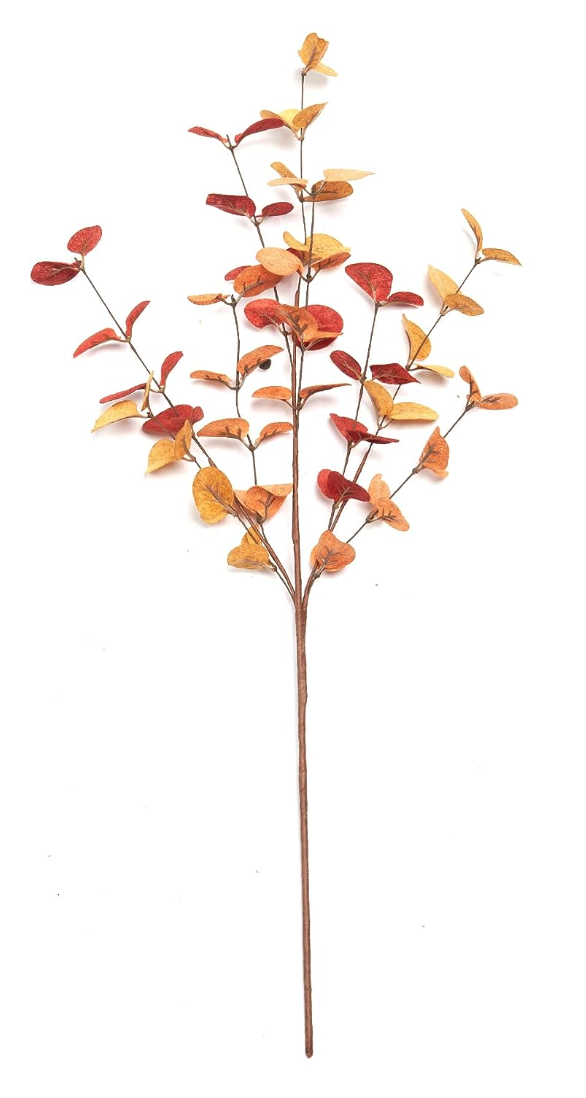 I looked back to see when I ordered these stems and it was in 2020. So they are still going strong.
MORE OPTIONS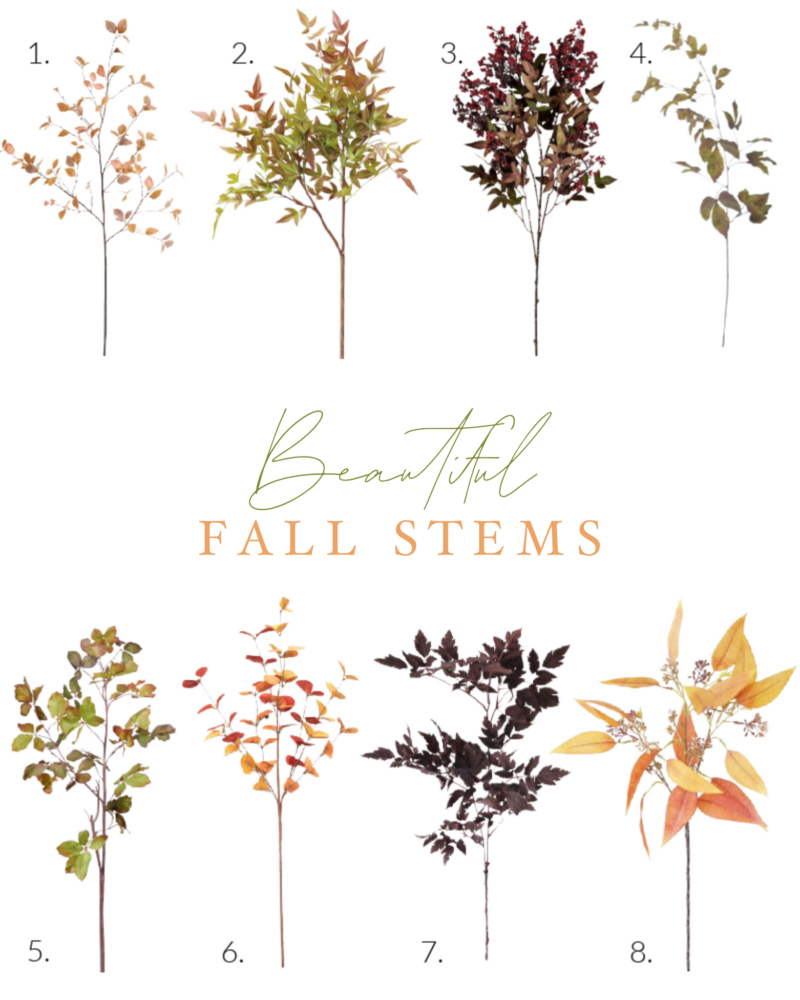 I hope this is helpful if you are thinking about adding a few fall touches. A lovely candle, extra throws and a few stems go a very long way. And they are all things that aren't too difficult to store.
TIP #5: Speaking of storage, I keep a tall basket in one of our closets and it holds all of my faux stems. It's easy to see what I have and it keeps them from getting crushed.
I'll be sending out my next newsletter tomorrow evening. If you haven't already signed up, I would love to have you. I will be sharing a discount code for one of my favorite kitchen items.