There is nothing more fun than designing a space for a child. I love how much fun you can have with the space. But I also know it can be frustrating because the kids grow so quickly. I've learned a few things over the years (maybe the hard way) and am happy to share my tips and tricks. I've partnered with Walmart to bring you five tips for designing a boy room.
*affiliate links used
#1: DON'T SPEND A FORTUNE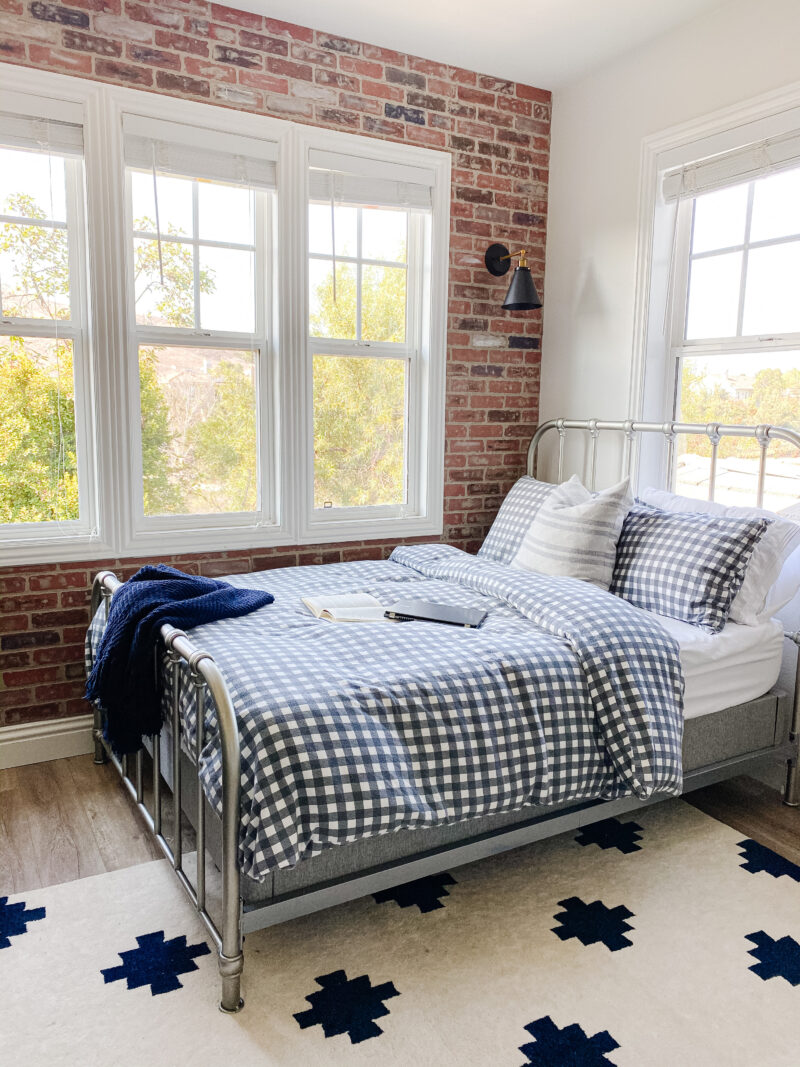 Have you ever bought your child a Halloween costume just to have them change their mind and beg to be something else? I view kids' rooms in a similar light. Children will definitely change their minds as they grow and mature. It's only natural and that is a fun perk of growing up. It's empowering when their room truly reflects their own style and interests. So if you know the room will evolve, resist the urge to spend a fortune. Walmart has so many affordable options that will see you through the many evolutions of the space.
*Brick wall tutorial here.
#2: BUY CLASSIC PIECES
Just because you aren't spending a fortune, doesn't mean you need to scrimp on style. If you steer away from the trends and choose pieces that are timeless, the room will have longevity even after the many interests come and go. We have loved this bed since the first day we placed it in his room. The silver is a fun touch and this classic style will never go out of style. This bed is under $200. And while we are focusing on the boys today, this Jenny Lind bed is darling.
We also chose a very classic dresser (this one is almost identical). The buffalo check duvet cover is timeless. I love the warm and cozy feel it brings to the space.
#3: USE SOPHISTICATED COLORS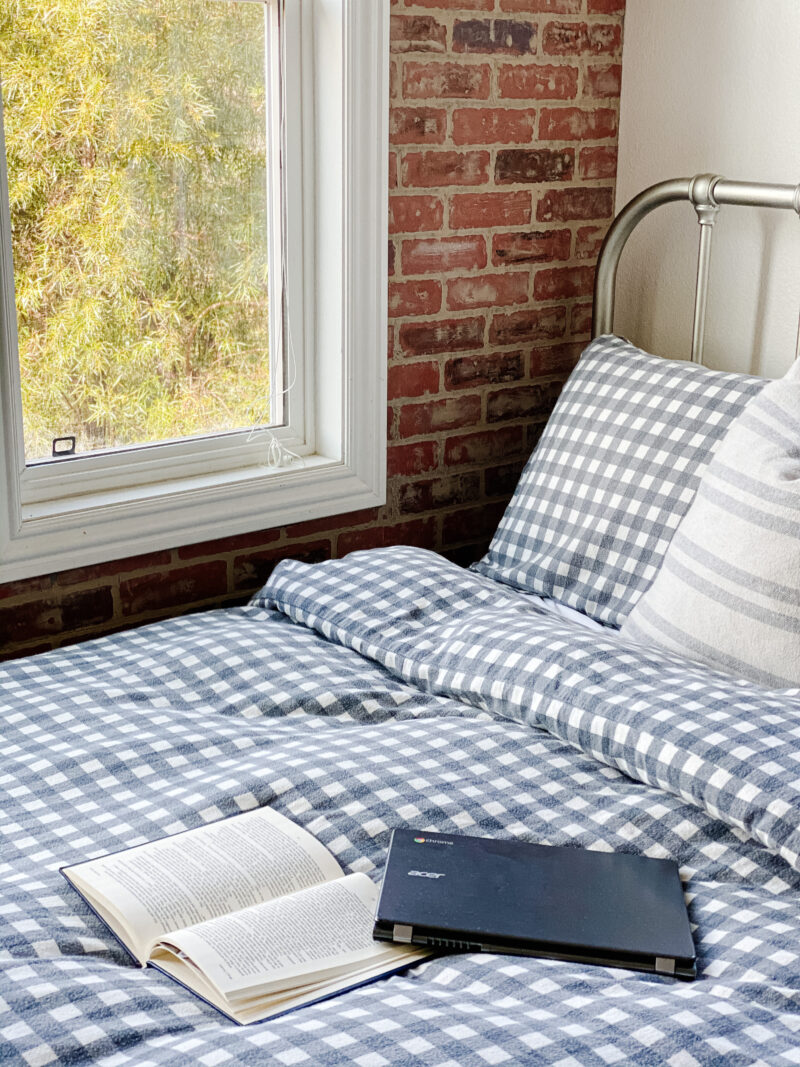 Sticking to a consistent color palette is always preferable to gravitating towards a theme. I am all for incorporating pattern and if you choose more sophisticated colors, they will grow with your child. We have loved using dark browns, metals and navy blue in our son's room. As we add or subtract things, we are just mindful of the colors and feel of the space. A fresh sets of sheets is always an easy way to switch things up for the season, too.
#4: KEEP IT FUNCTIONAL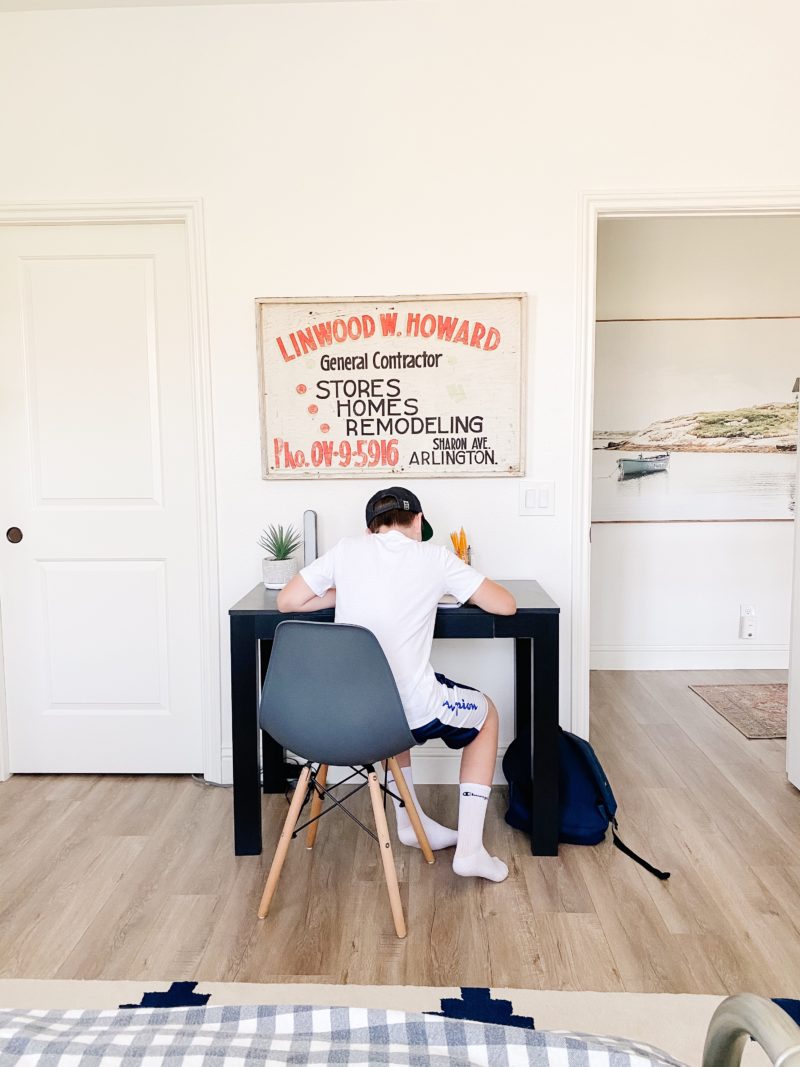 By all means, keep the room functional. Brainstorm exactly what you need from the space. In the past, we didn't feel a need for desks in the kids' rooms but now we feel differently. It's been a wonderful addition and serves him well. Do you need toy storage? Bunk beds? Maybe you prefer a place to lounge or read.
This desk was a complete steal and has been perfect. It has clean lines and gets the job done. With one large drawer, our son is able to tuck his laptop away when not in use. Goodness knows these kids need a break from their computers!
#5: INCORPORATE A FLEX WALL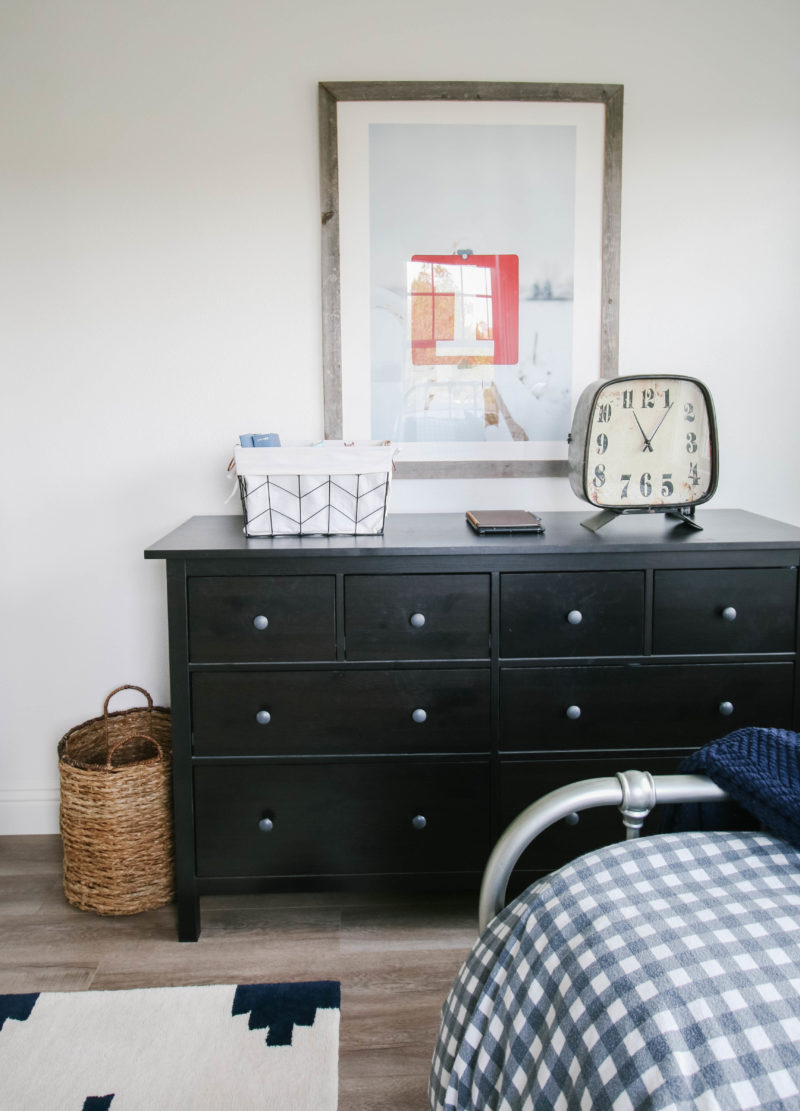 You might be thinking, what in the world is a flex wall? Well, it's simply a wall that you keep flexible so that as your child grows he or she can infuse their own style and interest. For instance, this wall has always had a simple piece of artwork. Just recently, our son asked if he could hang hockey jerseys here instead. Absolutely! Love that he wants to have a say in his space and having one wall that can easily be switched up has been fun for both of my children.
GET THE LOOK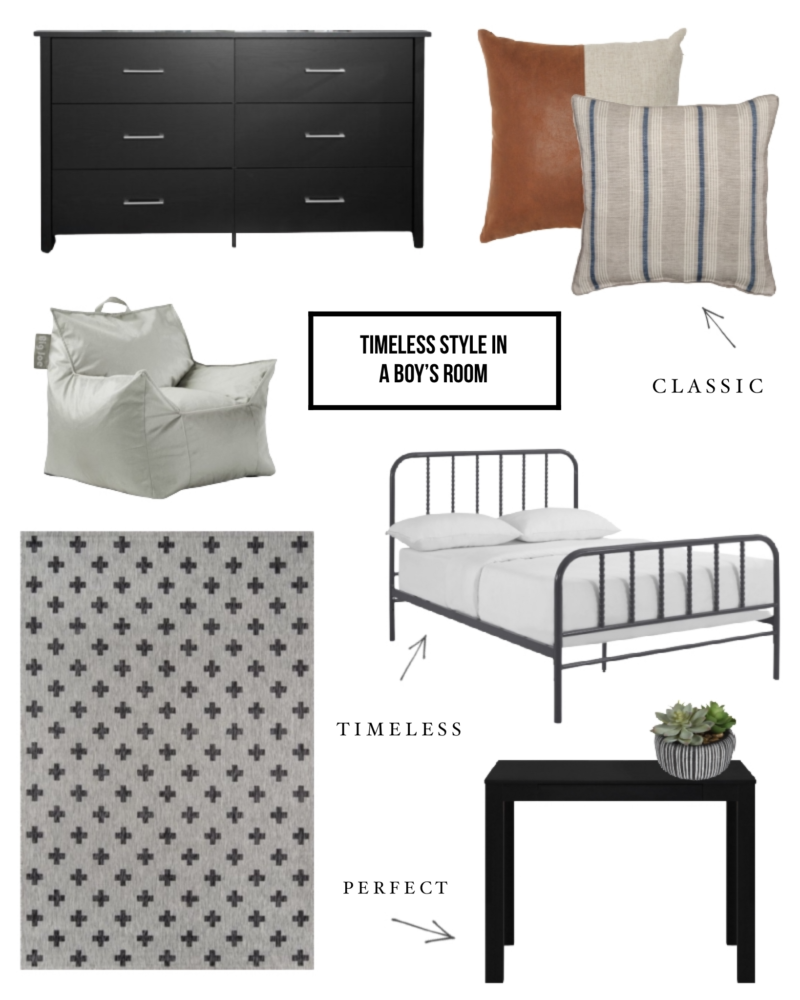 TIME TO GET ORGANIZED
One space that needs some major attention is my son's closet. When we built his room we stuck a dresser in it and called it good. It's high time we tackle the space and make it far more functional for him. He is even asking for that so you know it must be in need. Here are some pieces we are thinking about incorporating. They tie in nicely with the rest of his room.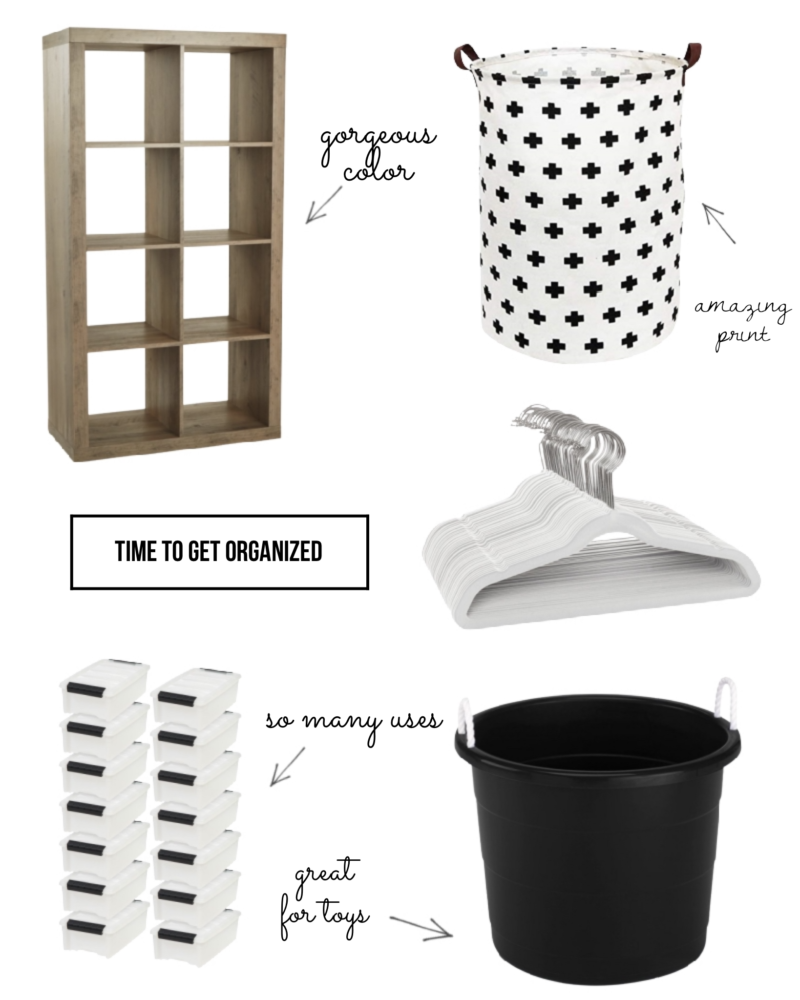 bookcase | hamper | hangers | storage boxes | plastic tubs
I'll keep you posted if we make any major progress in his closet. My goal is to have him organized before the holidays which means I better get busy.

Enjoy your day, everyone.