With Fall around the corner, it's a nice time to think about dining outside. The summer months are a bit toasty here in Tennessee so I am looking forward to our evening dinners outside once the temperatures drop. It's also fun to set up an inviting space to invite the girls over for happy hour. I partnered with Walmart to share 5 tips for creating a timeless and cozy outdoor dining space without breaking the bank.
STICK TO A SIMPLE COLOR SCHEME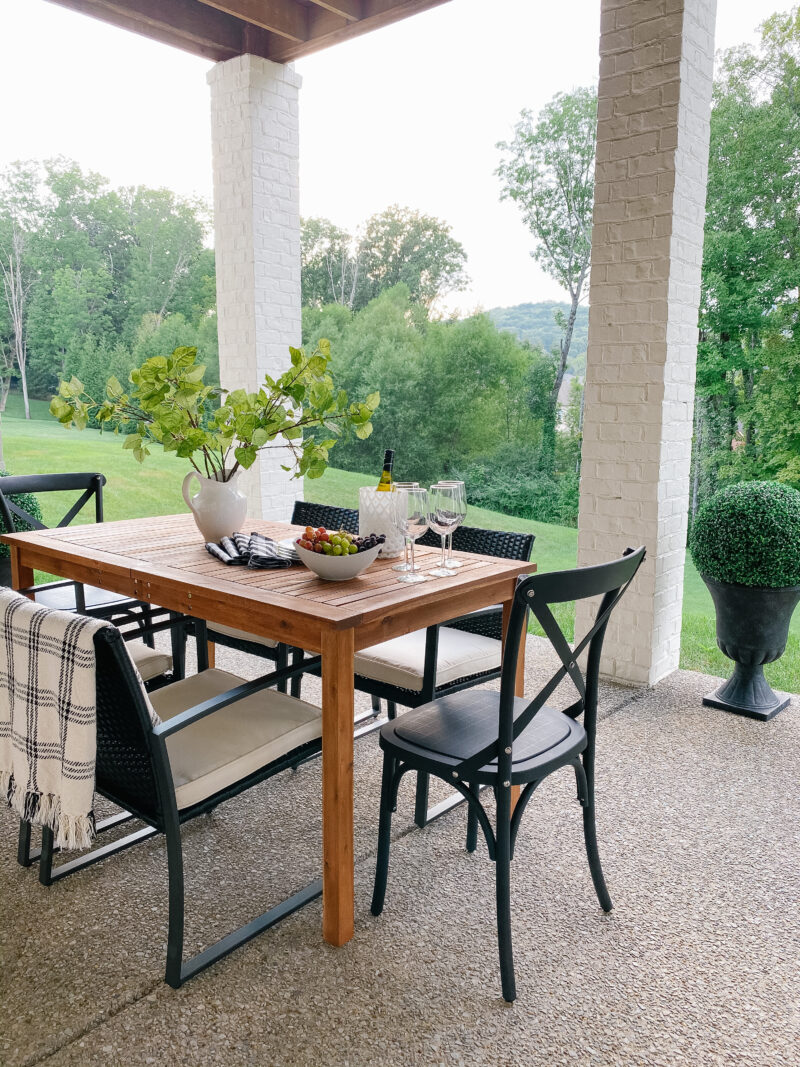 I decided to stick with black and white. It's a timeless color combination and it allows you versatility during holidays or special occasions. It's so easy to add a dose of color when you feel like it. This bistro set is a steal ($139) and the chairs are really comfy. Two sets gave us the seating we were looking for and the chairs are a piece of cake to put together.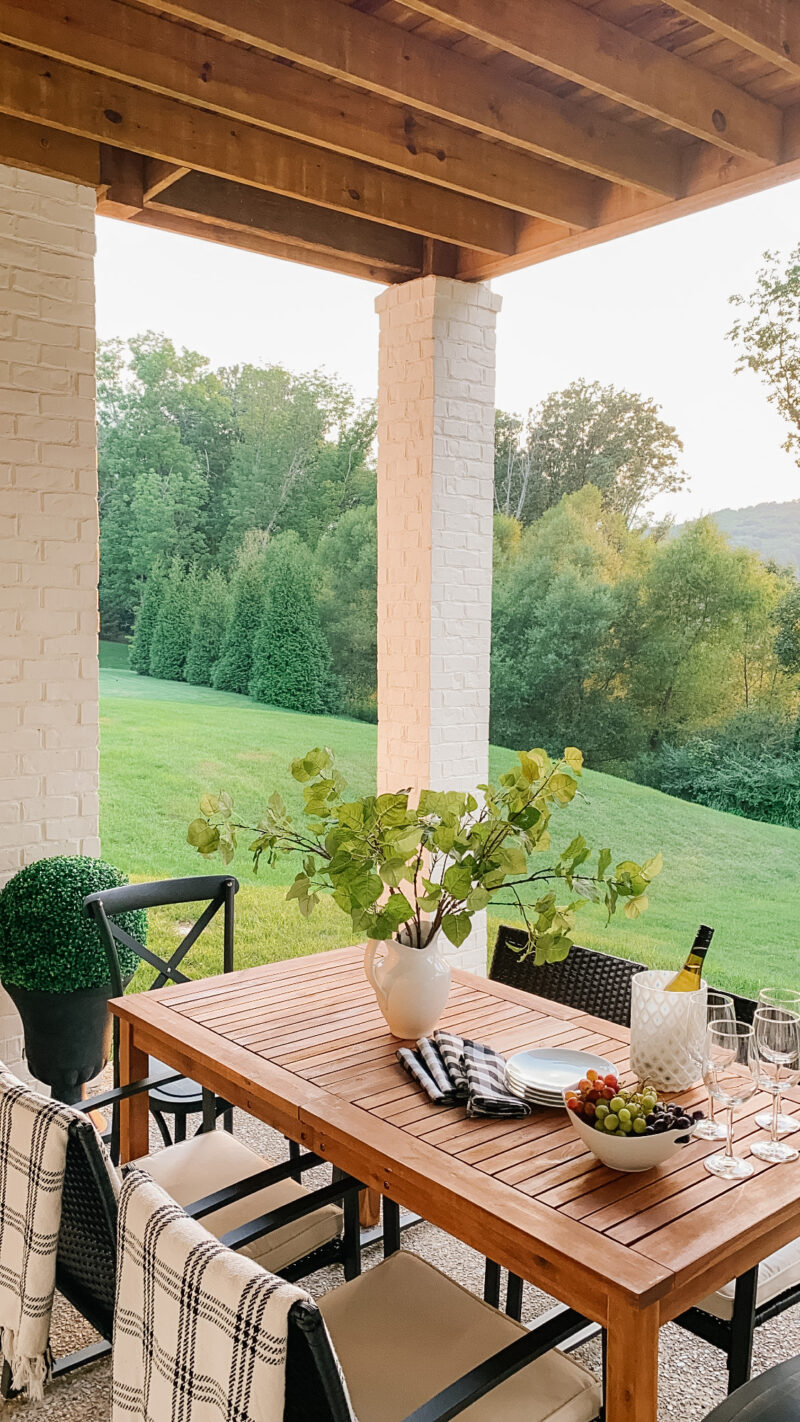 armchairs | black chairs | table | throws
BRING IN WOOD ELEMENTS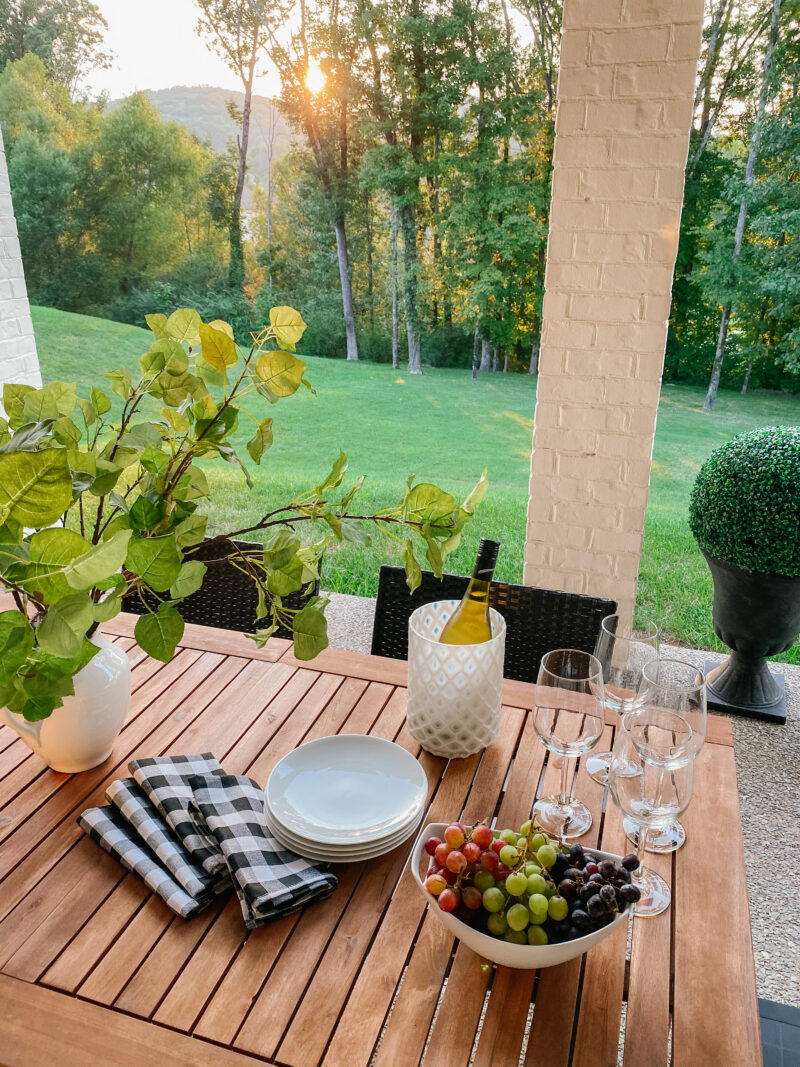 The natural element of wood will warm everything up. This table is a nice size that won't take up too much or your outdoor space. The clean lines will never go out of style and you can't beat the price.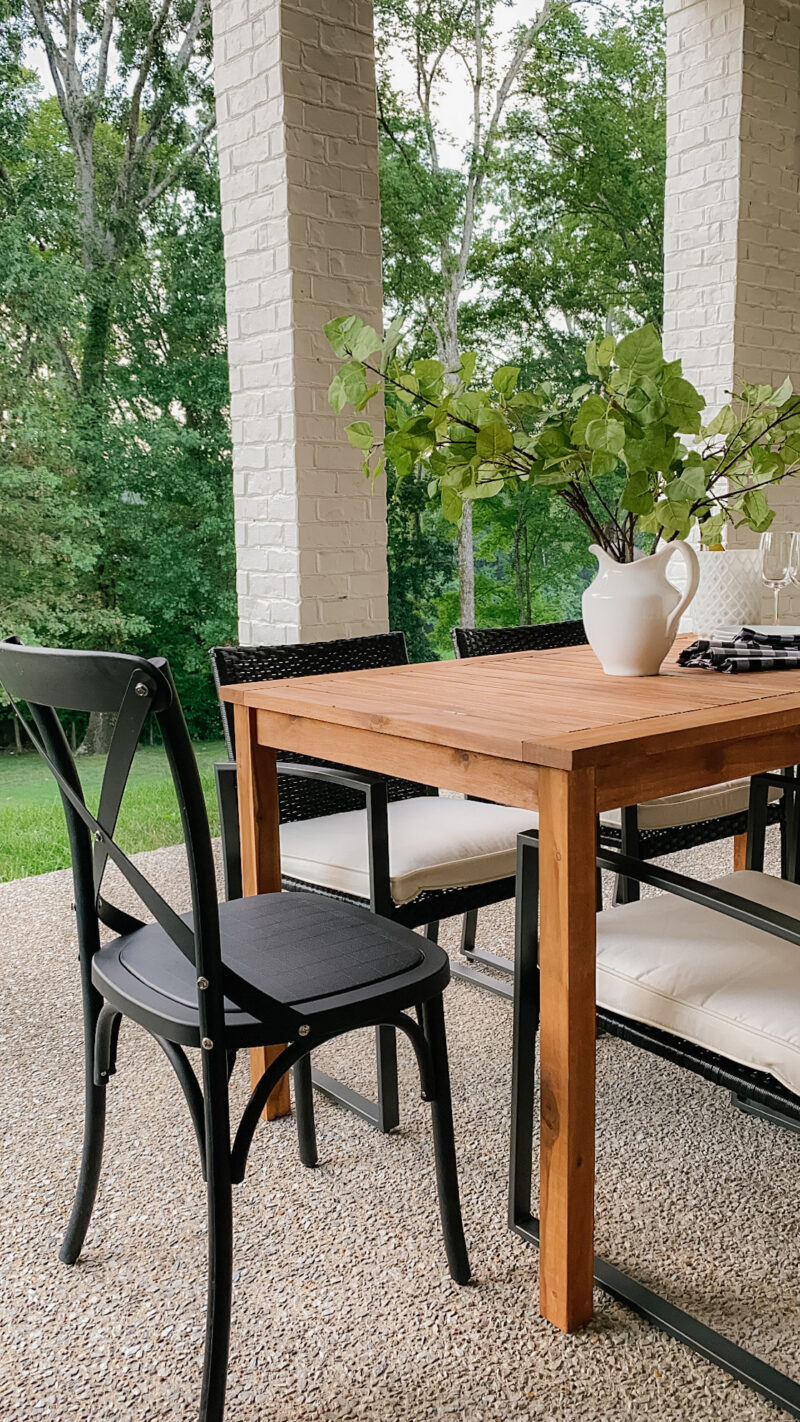 I pieced together a few things to create this set. It's always fun to mix and match so that the space feels more interesting. These black chairs are nice and heavy. They come as a set of two and are weather resistant.
INFUSE GREENERY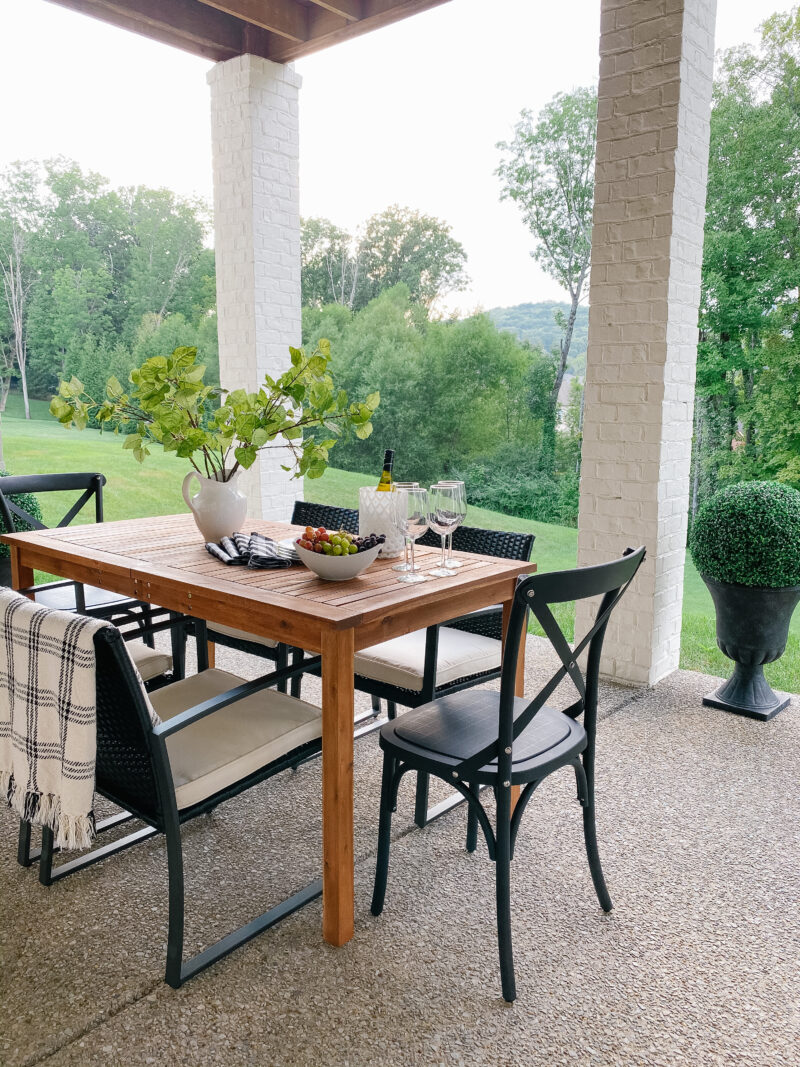 Whether you focus on the greenery already in your yard or want to bring in more, greenery make everything feel charming. These faux topiary plants are a fun touch if you don't have a green thumb. Be sure to weigh down the planters with sand or something similar so they don't blow away if the winds kick up. Freshly cut stems from your yard or the store will add a welcoming element, too.
ADD CLASSIC PATTERNS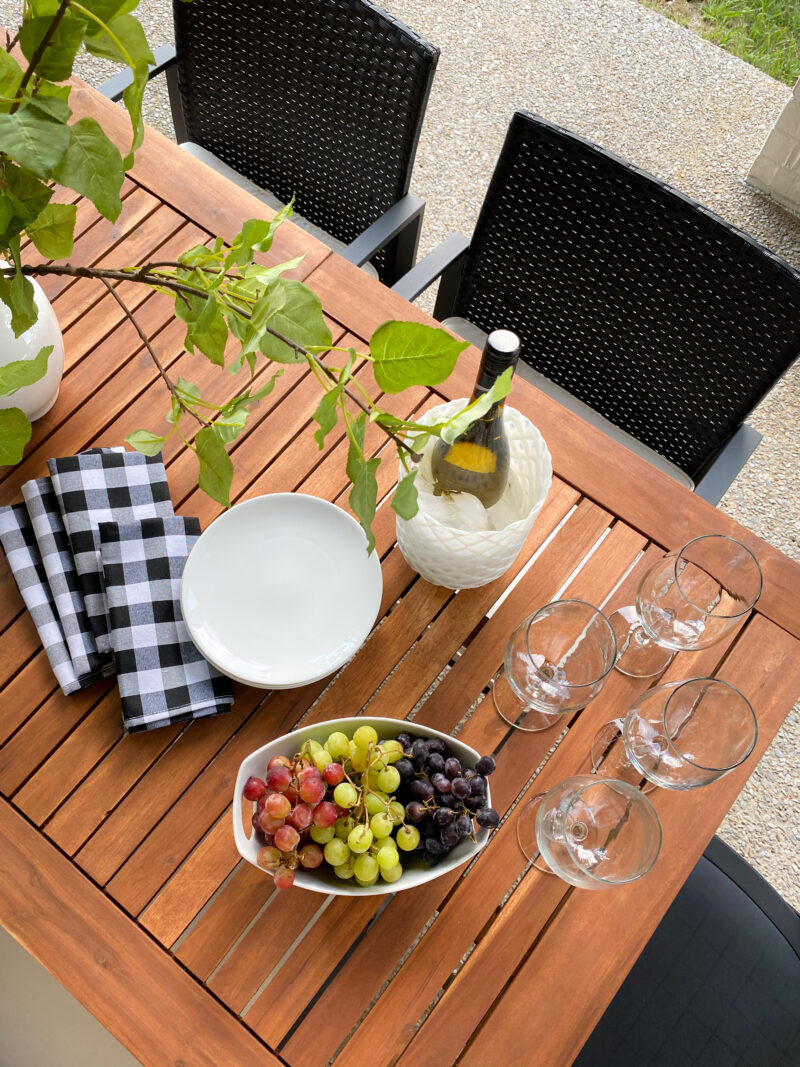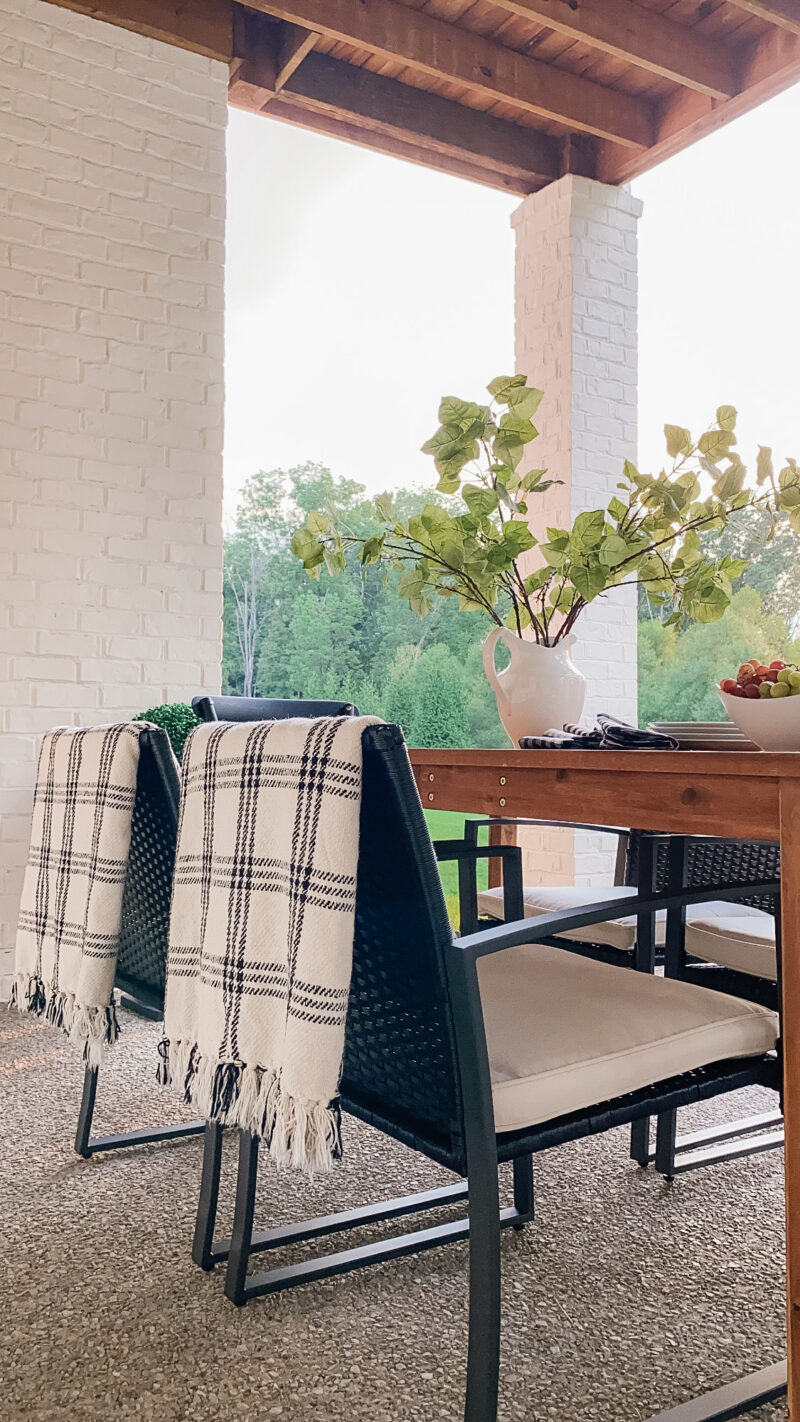 You can't go wrong with classic patterns. Walmart has such cute options right now. Gingham napkins are always in style and these throws are so cozy. I like the idea of draping them over the chairs for added interest and in case anyone needs to warm up.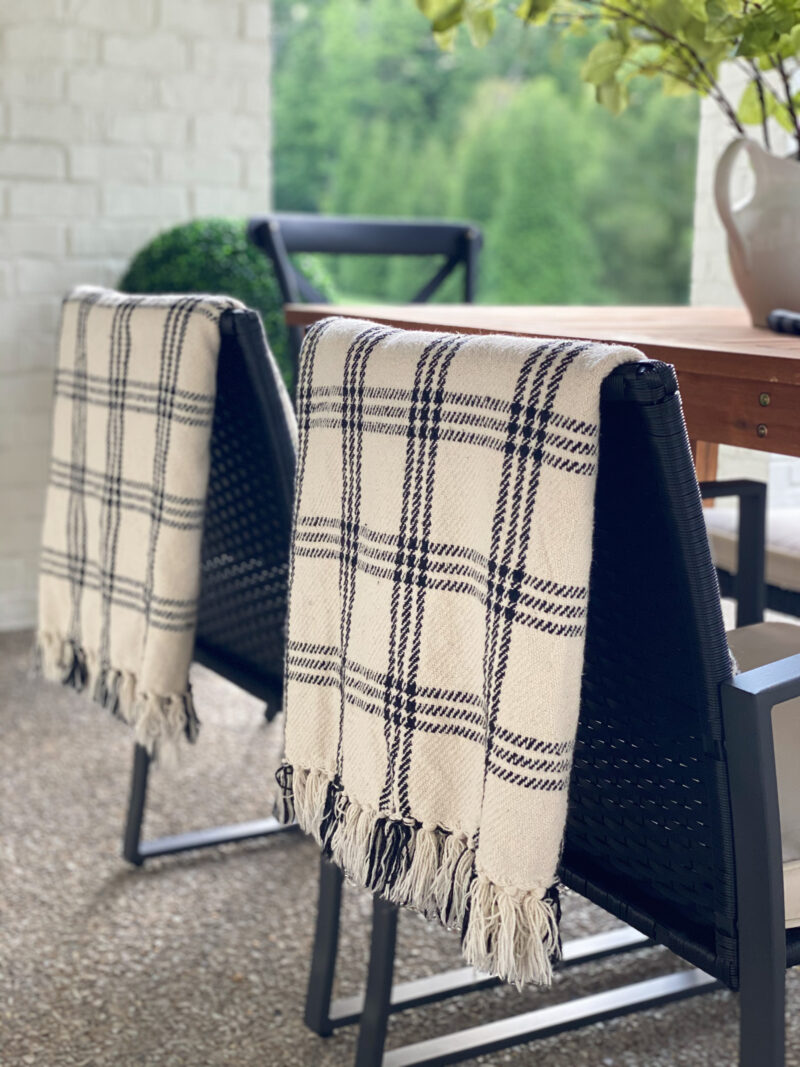 plaid throws | napkins | armchairs
KEEP IT COMFORTABLE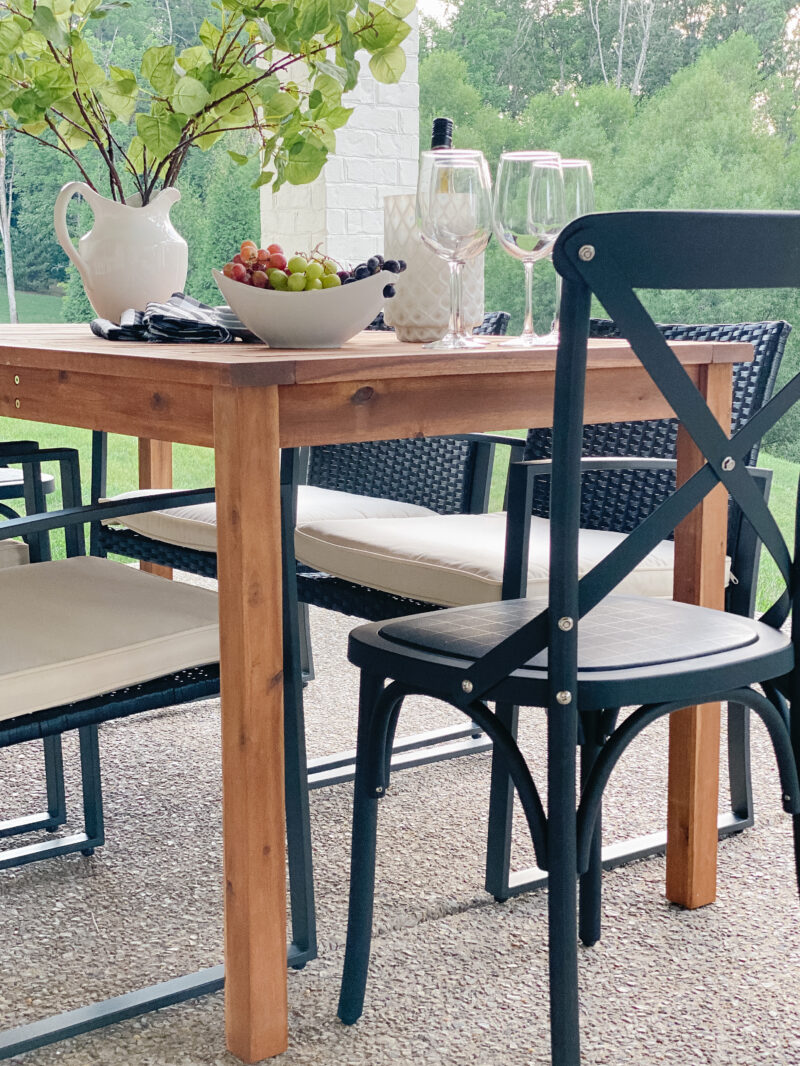 Lastly, keep things comfy. If you have blankets for you guests be sure they are washed and dried beforehand for softness.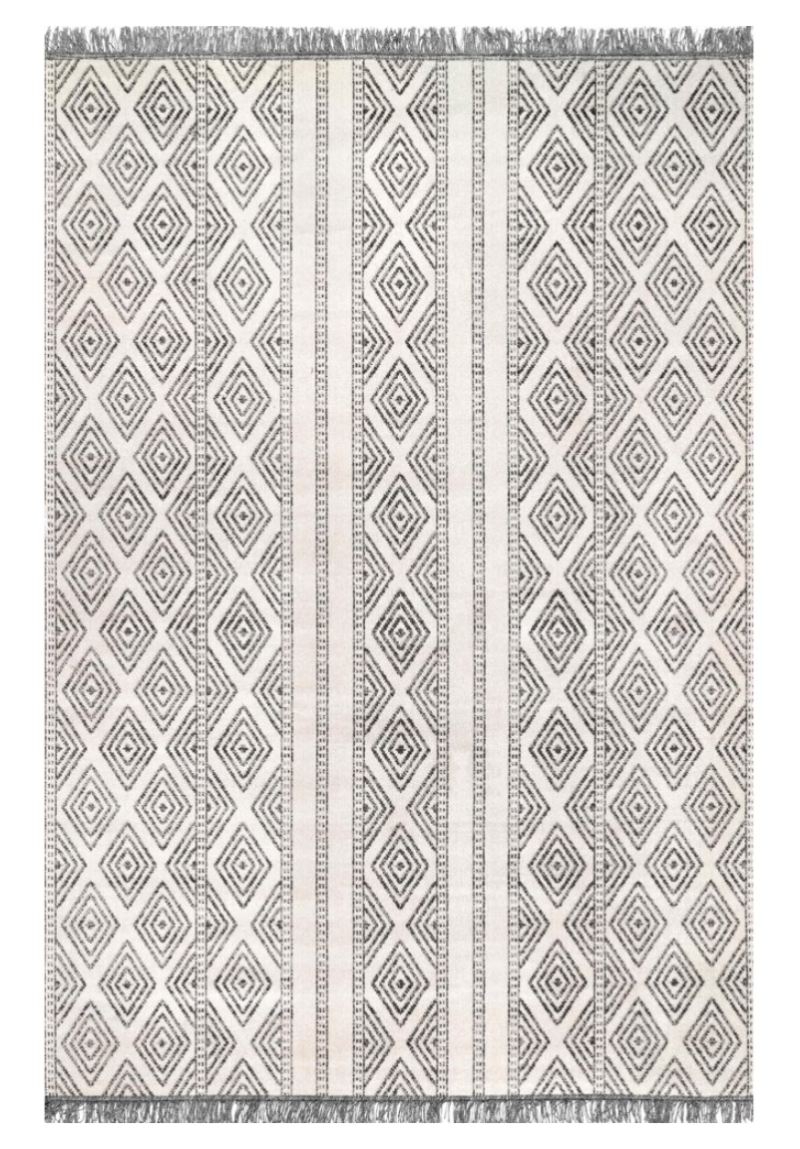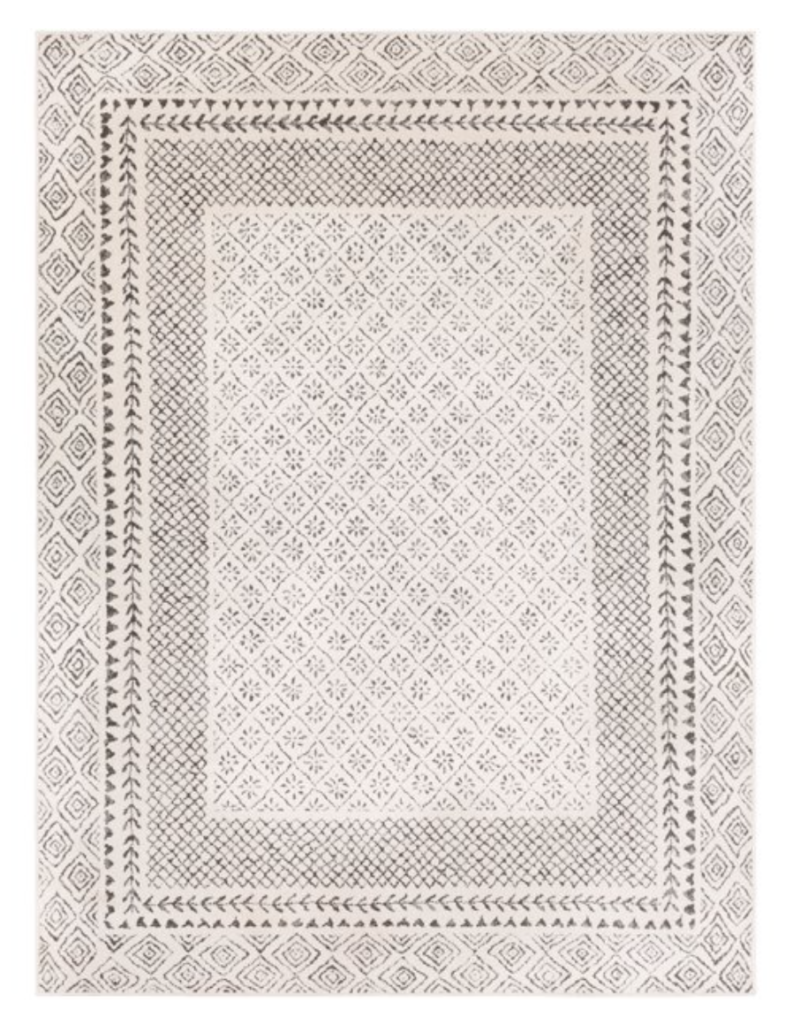 I love the idea of an outdoor rug in a dining space. It really makes it feel like an extension of your home. Our space is a work in progress and I have my eye on these rugs. I also want to hang string lights which will be happening soon.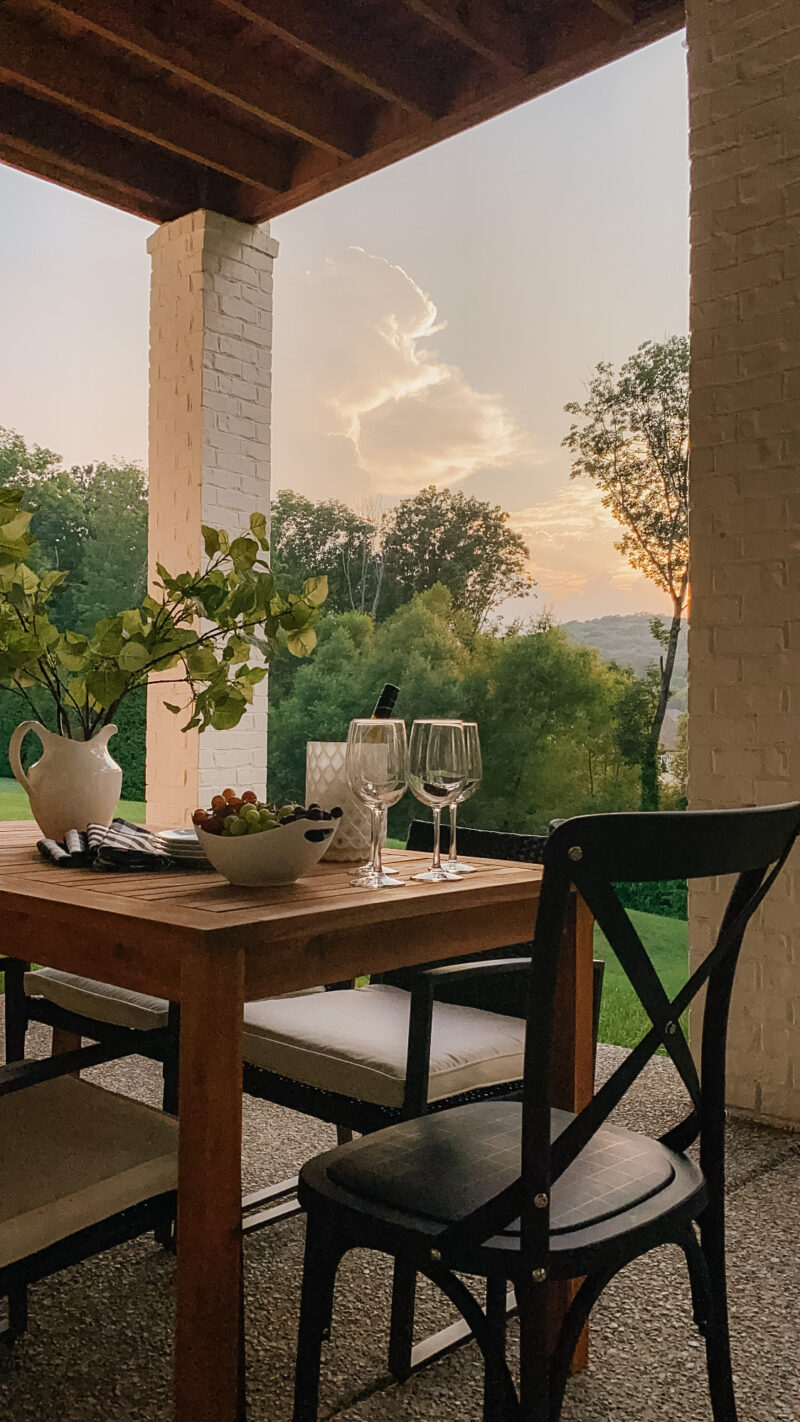 Golden hours is such a pretty time and always a good time to welcome guests. Now I just need to get those lights strung.
A FEW KEY ELEMENTS
SHOP THIS LOOK

Walmart has incredible finds right now (for both inside and out). My advice is to always keep things as classic as possible. You can always toss in a funky or trendy element but you won't regret choosing timeless pieces.