Does anyone else feel like it should be the weekend? We actually are right in the middle of a really fun photo shoot at the house. I am hoping to share all the details soon and will be leaking little snippets on Instagram. But let's just say . . . trying to juggle traveling, my daughter's birthday, my husband's big day and my son's upcoming birthday has been a bit much. Not too mention cleaning the house so the dust and piles didn't scare away the photographer! So this year we decided to keep things simple with a birthday party outside of the home. You know I usually like to create really special parties at home, but this year when my daughter asked for a children's art party at the local art studio I jumped at the chance.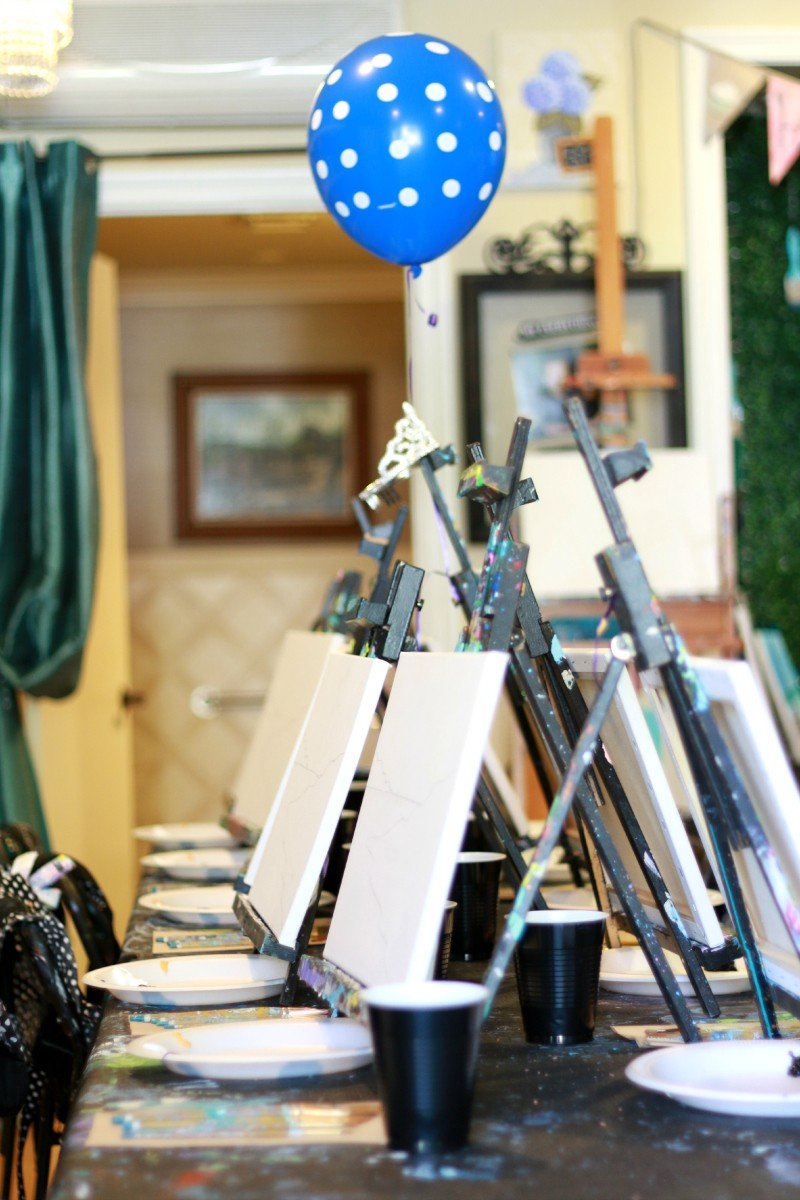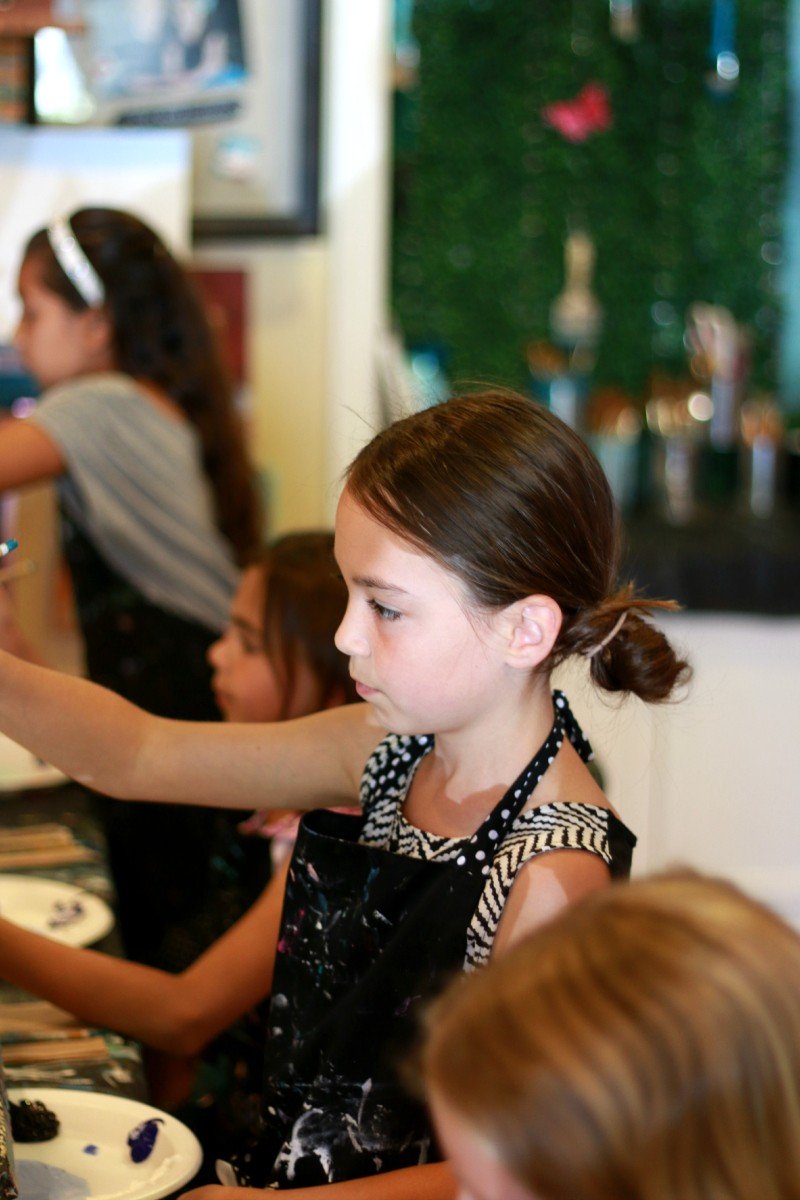 Riley has taken classes here and has attended a handful of birthday parties at this cute studio. If you are not familiar with these types of places, the artist lets you choose from a zillion paintings and walks the children through how to paint a masterpiece. They really are beautiful.

Such concentration on that face!
The best part of hosting a party here is that the cupcakes and party favors are provided. Ummmm. Yes, please. We just showed up with a camera. Amazing. Riley has the sweetest group of friends. Most of them have been friends for years. I could not ask for a better group.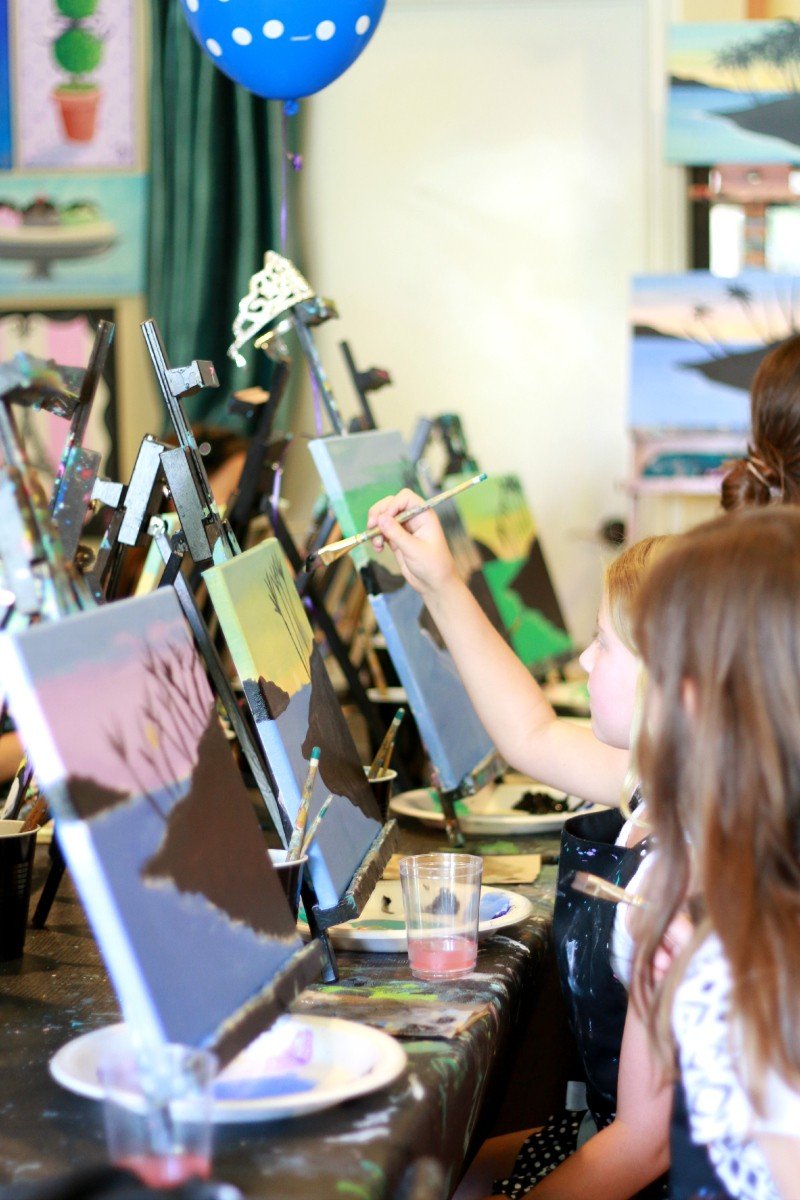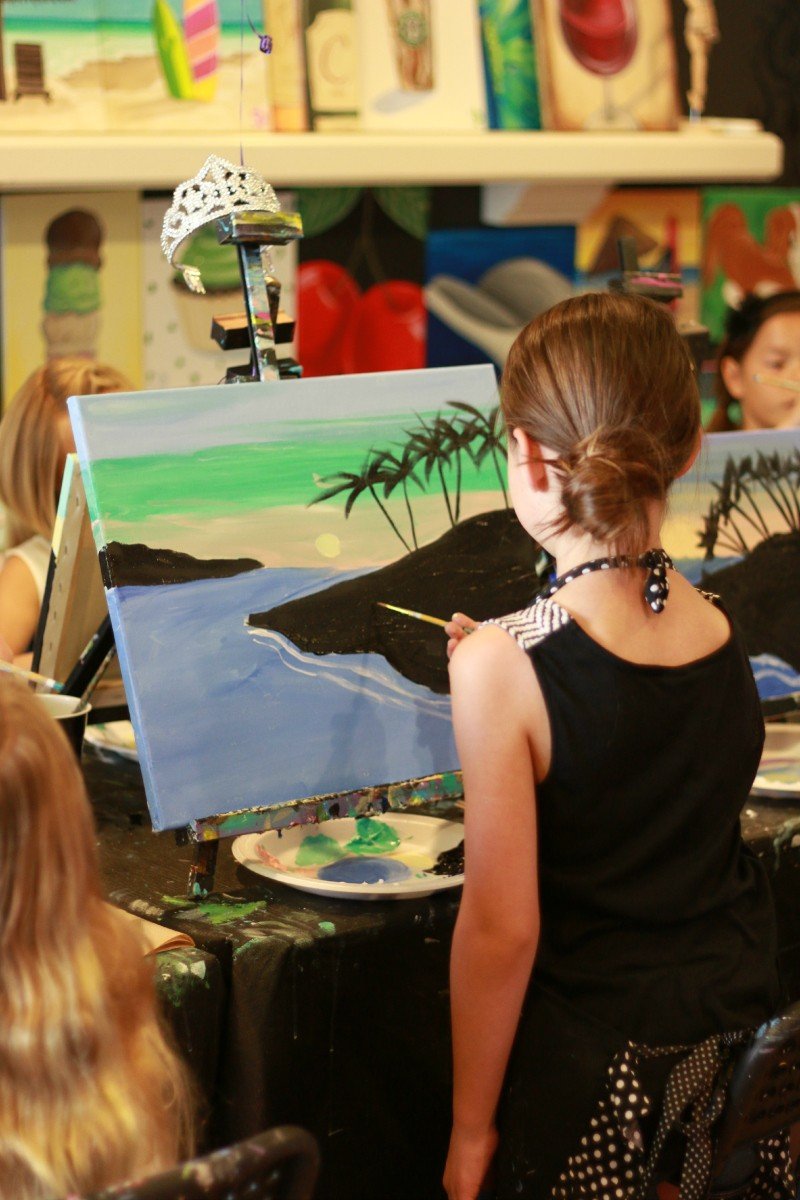 So one party down and one more to go with my son! Tis the season around here. If you want to get a sneak peek of this week's photoshoot at our home, follow along on Instagram. Wishing you all a really lovely day.
To see Riley's Japanese inspired party take a look here. The fortune cookie invites can be seen here. 
Thank you for the kind compliments on the new look of the blog. We are still under construction behind the scenes and thank you for your patience as we continue to fine tune.