Christmas Eve is just around the corner and it has been my favorite night of the year since I was a child. Just the other day it came up and my kids shared special things about the night that I hadn't even thought of. It just goes to show that everyone has their own perspective of these memorable events. I teamed up with World Market to bring you an affordable tablescape that incorporates both new and old traditions. It's not difficult to put together and I hope it inspires beautiful moments in your own home.
*affiliate links used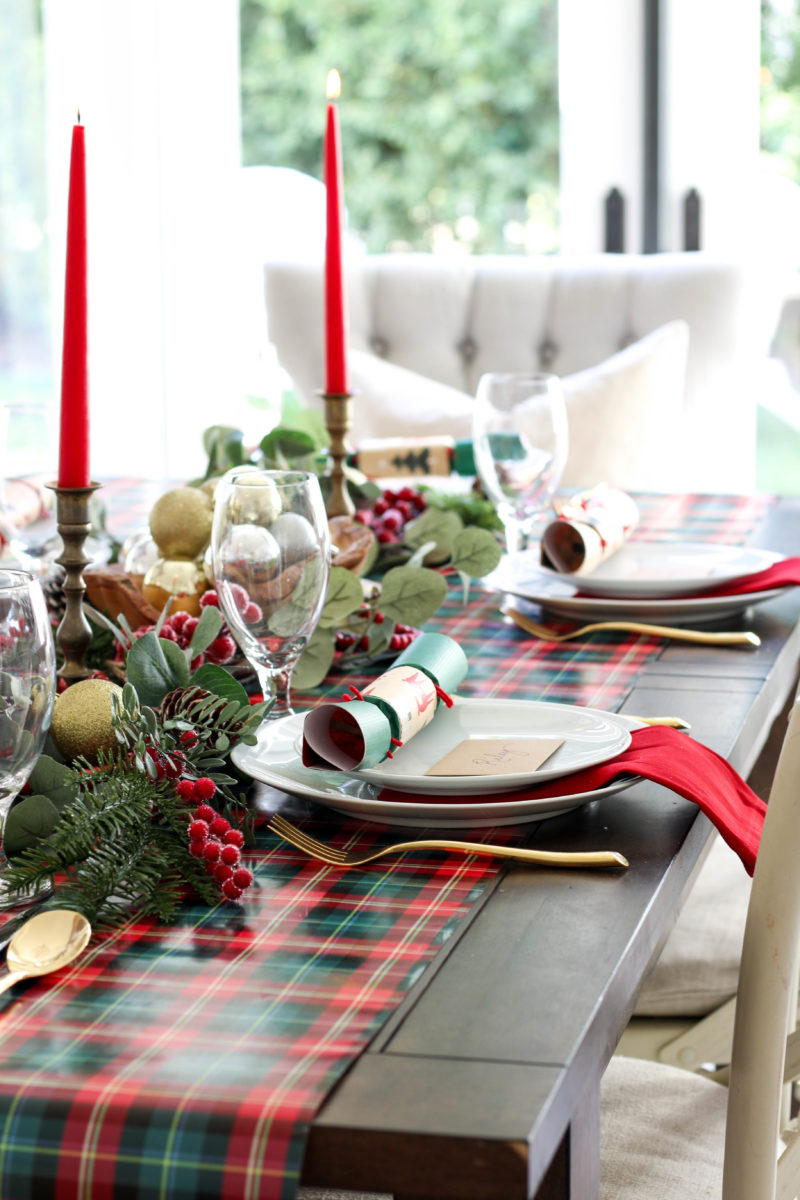 This plaid table is inspired by my own childhood. For as long as I can remember, my mom had plaid placemats on the table during the Christmas season. I loved those and and wanted to recreate a similar feel. Plaid plus the classic red and green combination does just that.
ENSURE EASY CLEAN UP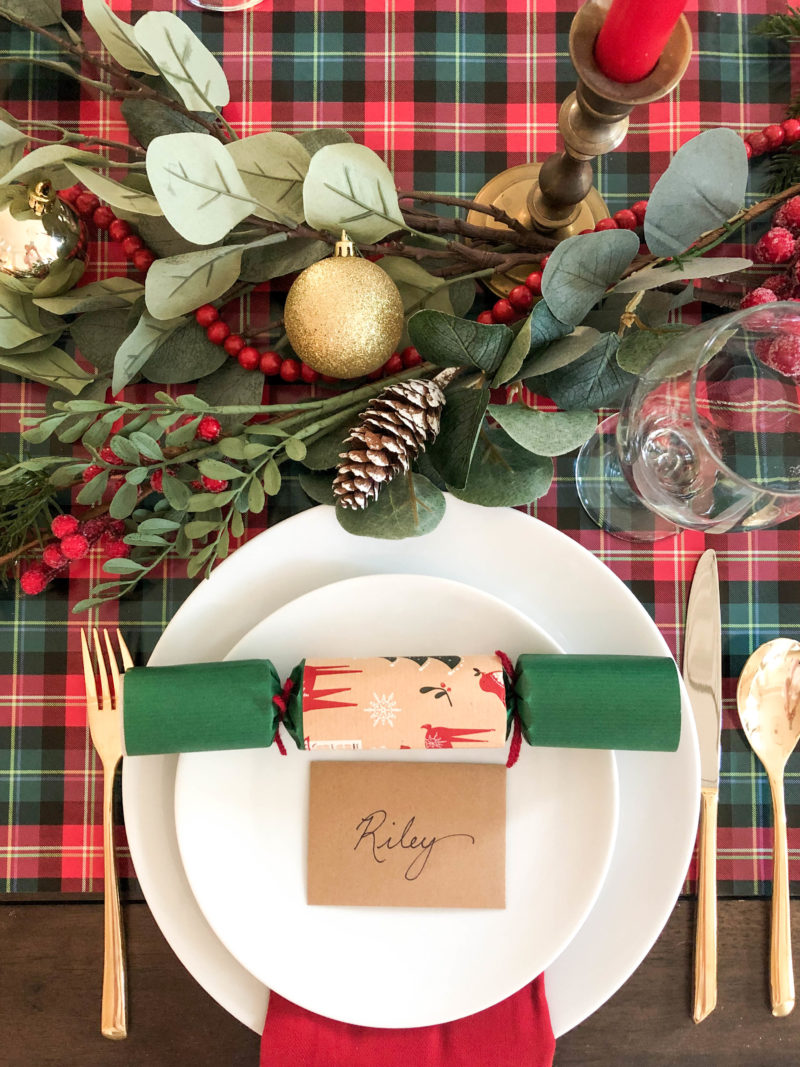 Tip #1: Plan accordingly so you don't have a big mess.
On Christmas Eve it's all about being together so the last thing you want to do is spend a ton of time cleaning up. That's why you roll with a paper table runner. Yep! That is plaid wrapping paper from World Market. I love everything about it and I won't have to store it. We've had the white dishes for years and have been very happy with them. Toss them in the dishwasher and you're good to go.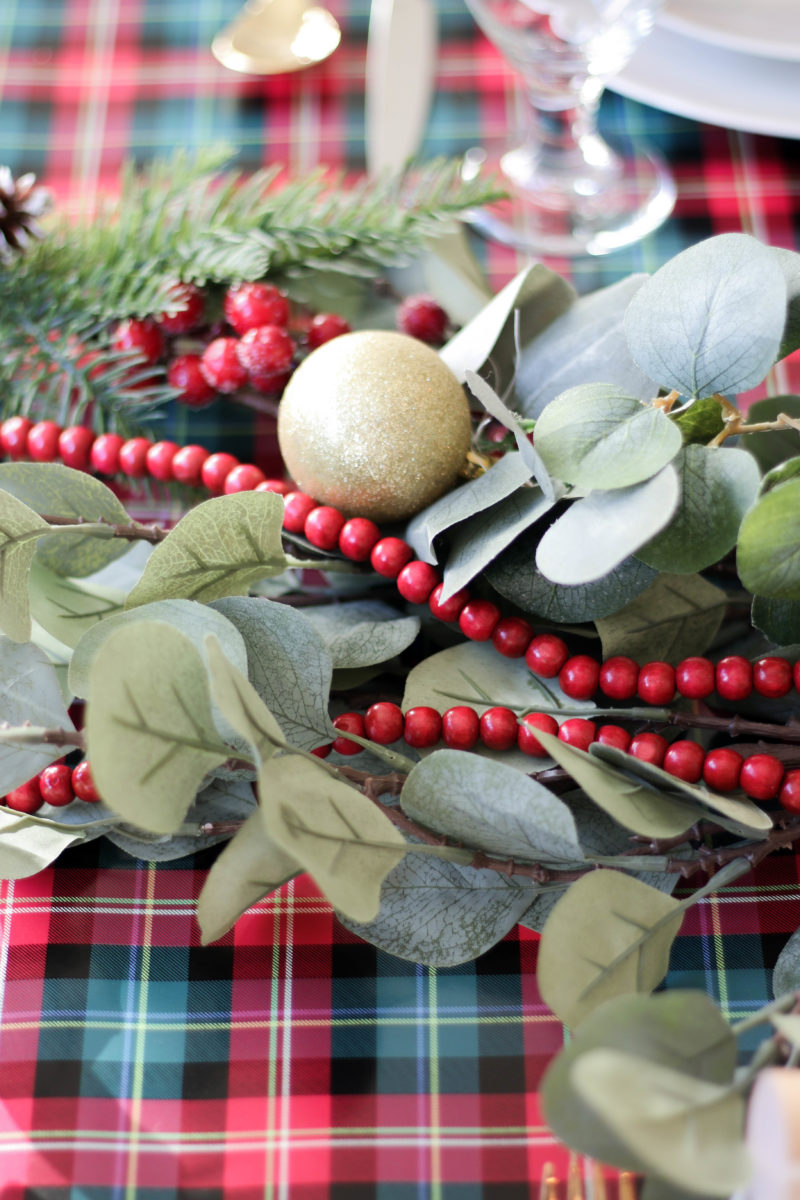 The cranberry garland is a simple way to add more color. The garland I used down the center of the table can be found in store.
KEEP IT FUN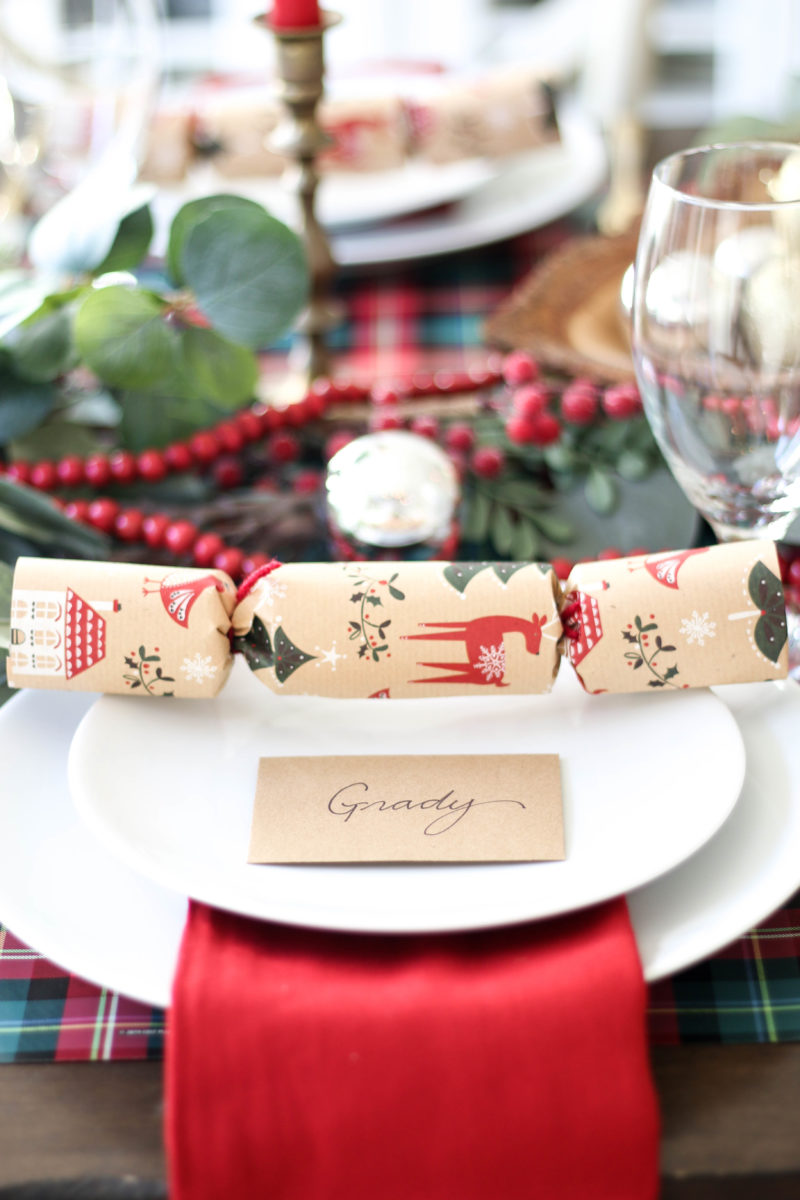 Tip #2: Definitely keep things fun.
I have such fond memories of our entire family opening their crackers a couple of years ago. I cant still picture my dad wearing his paper crown. The prizes inside are always silly and everyone loves opening them.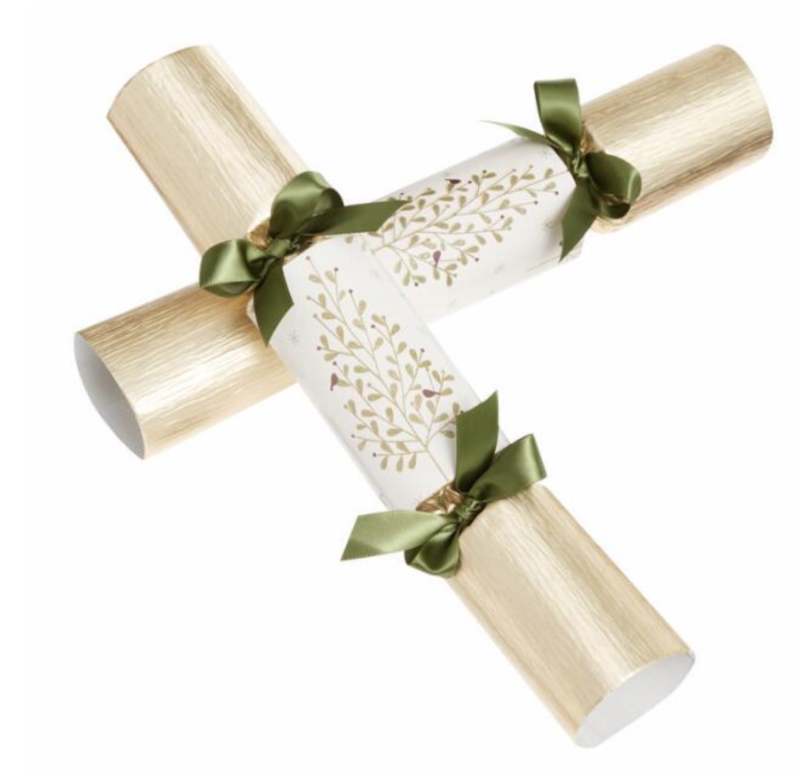 This set of crackers is also really beautiful and a bit more of a formal feel. This is a more playful set.
WHITE ELEPHANT GIFTS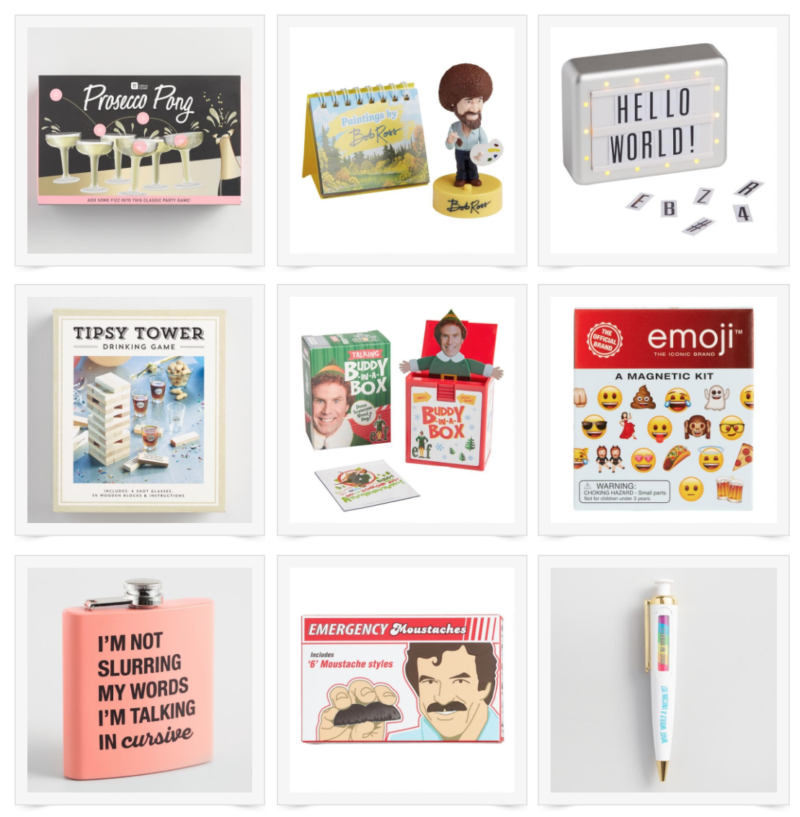 shop these gifts

Last year my brother-in-law knocked it out of the ballpark. He wrapped up enough white elephant gifts for the whole family and we had so much fun trading and stealing. It really was one of the highlights of the night.
USE VINTAGE PIECES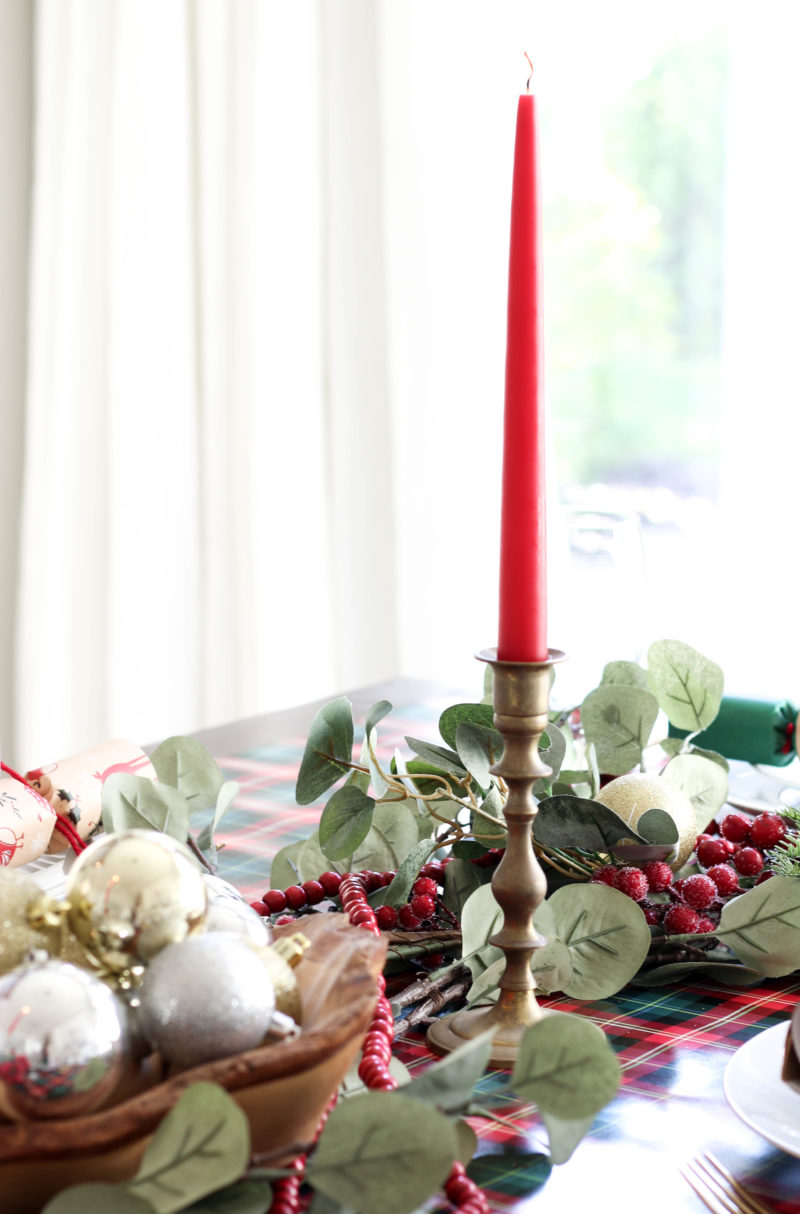 Tip #: Incorporate something vintage.
These candlesticks belonged to my mom. I love the aged look they bring to the table and of course I adore that they were hers. Consider adding something you've had for a very long time to your tablescape.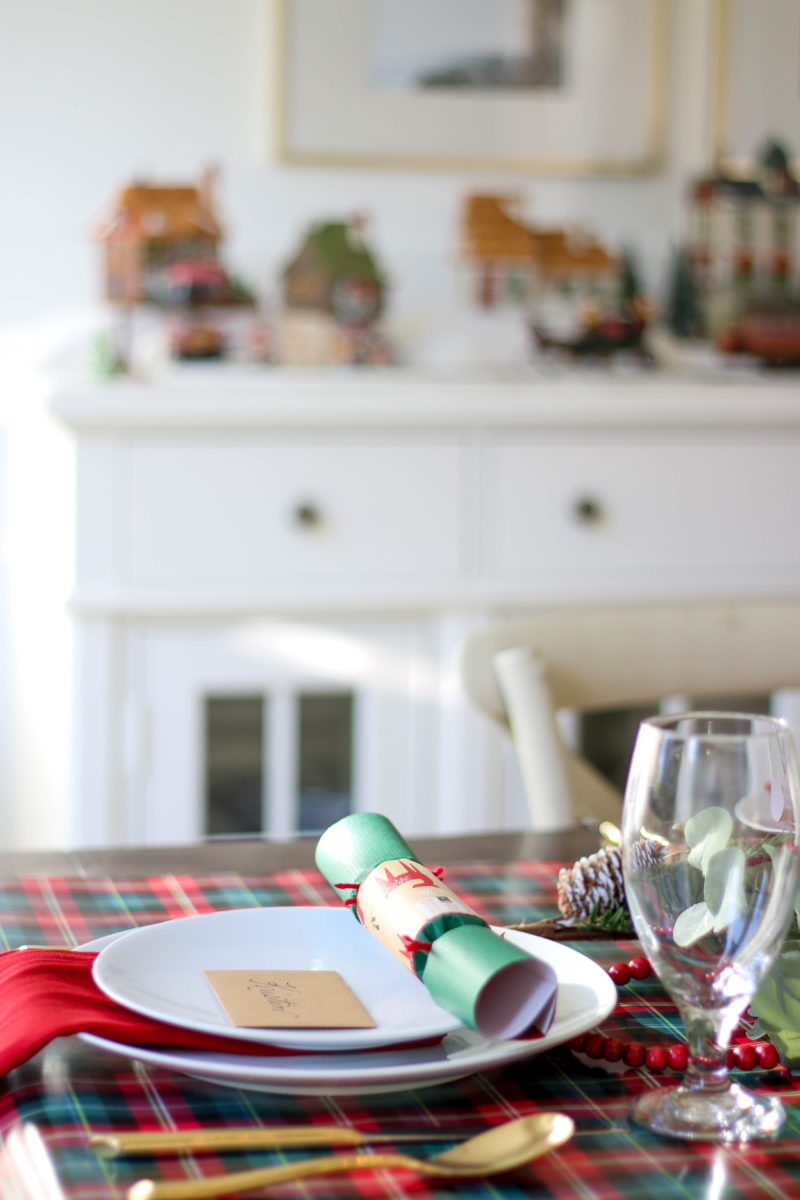 The village you see in the background also belonged to my parents and my daughter and I love putting it out each year.
MAKE IT MEANINGFUL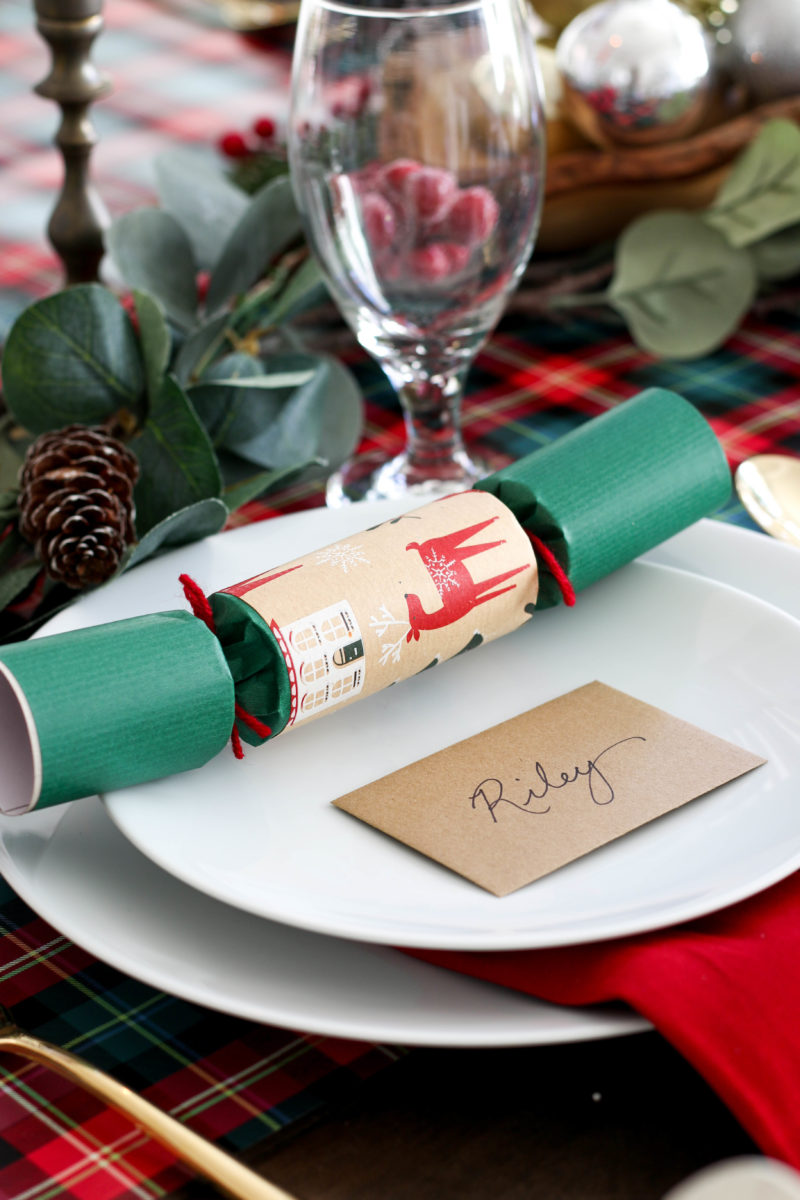 Tip #4: Make it meaningful.
Years from now we won't remember how the table was set or the gifts that Santa brought. What we will remember are the traditions and how the special touches made us feel. This year I am starting a new tradition and writing a Christmas prayer for my children. It will be unique to them and inside of these little envelopes.
CHRISTMAS EVE READY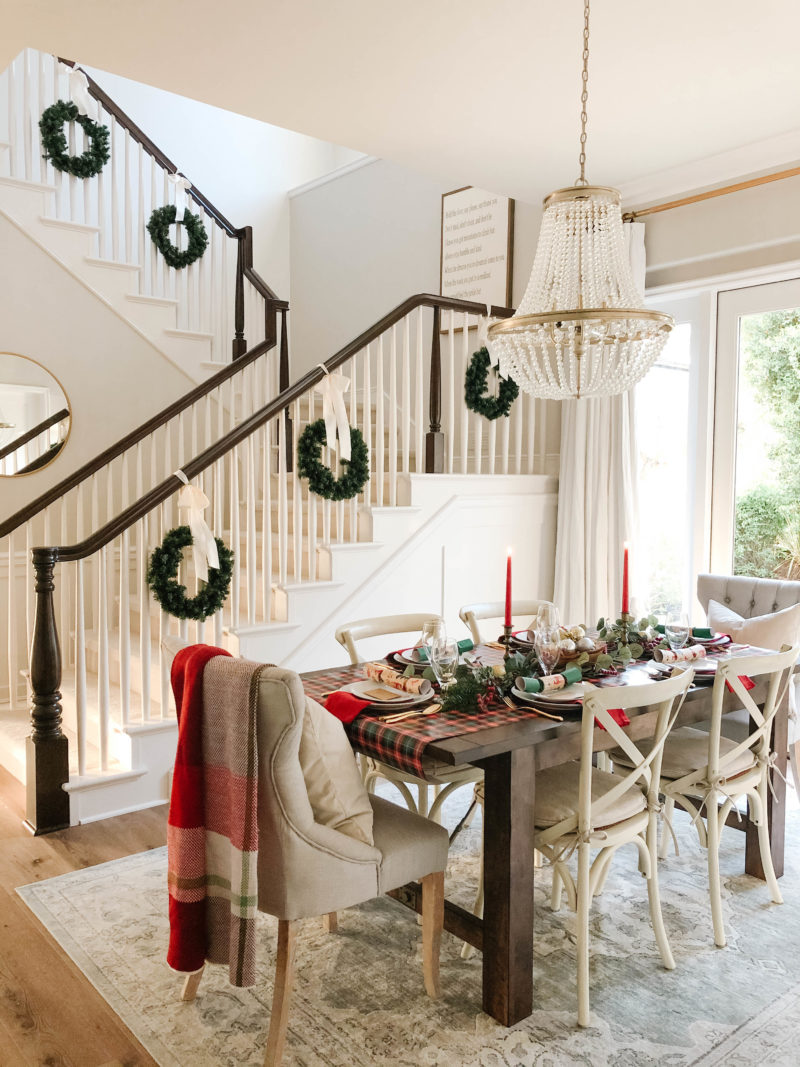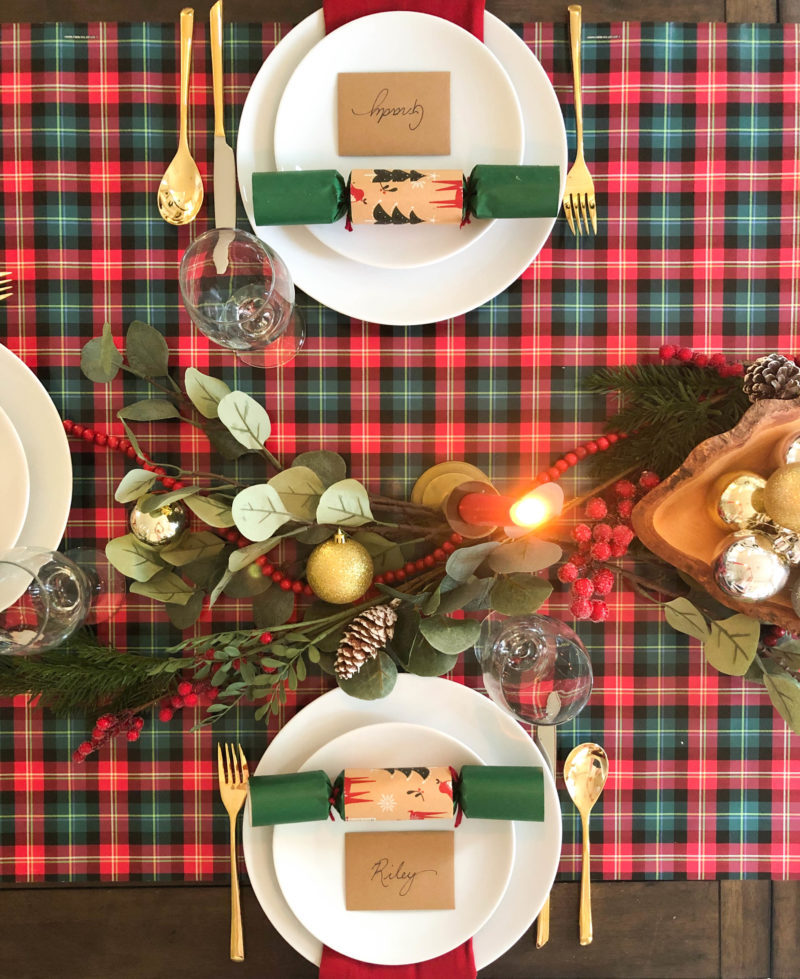 plaid paper | dishes | flatware | candles | bowl | beads | napkins

By now you know me well enough to know I don't believe that things need to be over the top fancy or complicated. Keep it simple and meaningful and you can't go wrong. I hope this plaid, memory filled table inspires you to create something special this year.