How is it only Wednesday? This is one of those weeks where I am burning the candle at both ends. Do you feel the same way? While most days are a bit hectic, this is one of those hour-to-hour type of weeks. So I am granting myself a bit of grace while attempting to juggle it all and sharing a little bit of lace in today's style post.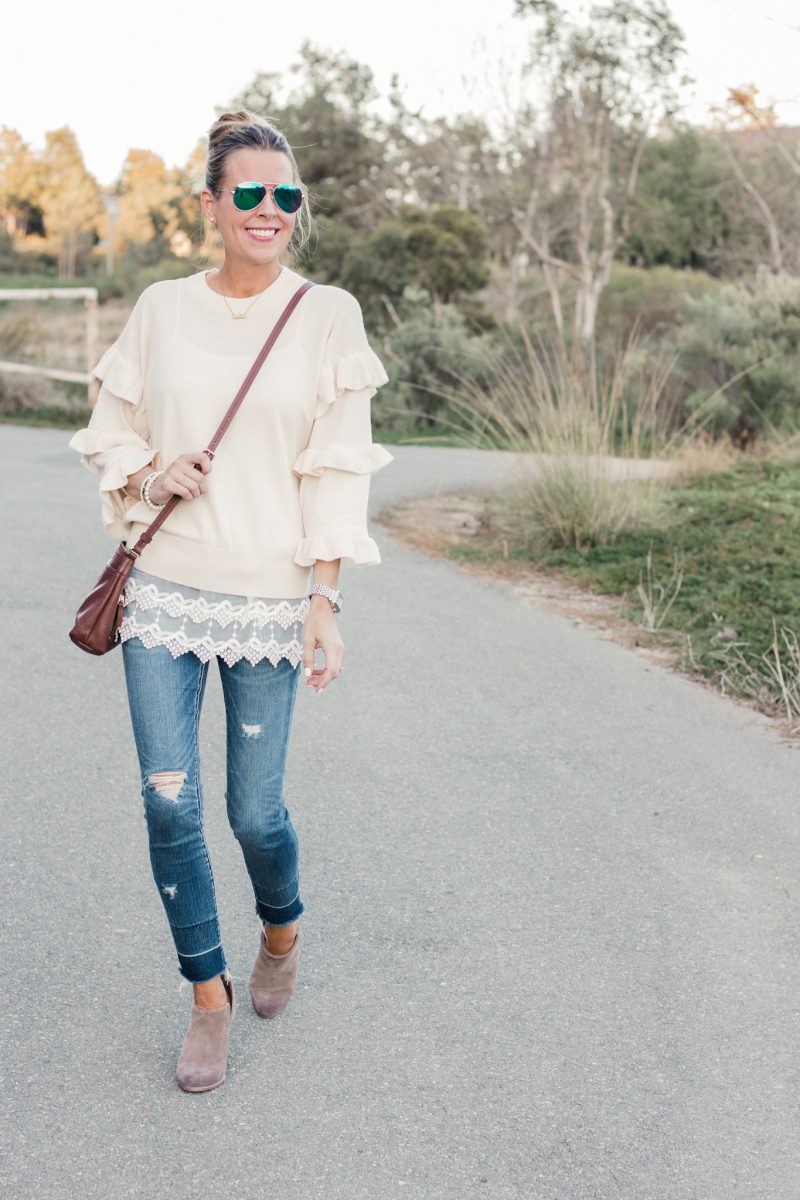 Are any of you Shark Tank fans? We LOVE the show.  Truly for so many different reasons. Love hearing brilliant ideas. Love seeing small businesses take off. And most importantly, love that it's a show we can watch as a family. My children love it. Especially my son as he is all about business and learning everything he can. I guess it's in his blood. Do you remember seeing Grace & Lace on Shark Tank? I fell in love and my husband bought me my first pair of leg warmers. I'll never forget. I still wear them every winter. More than anything, I fell in love with the story.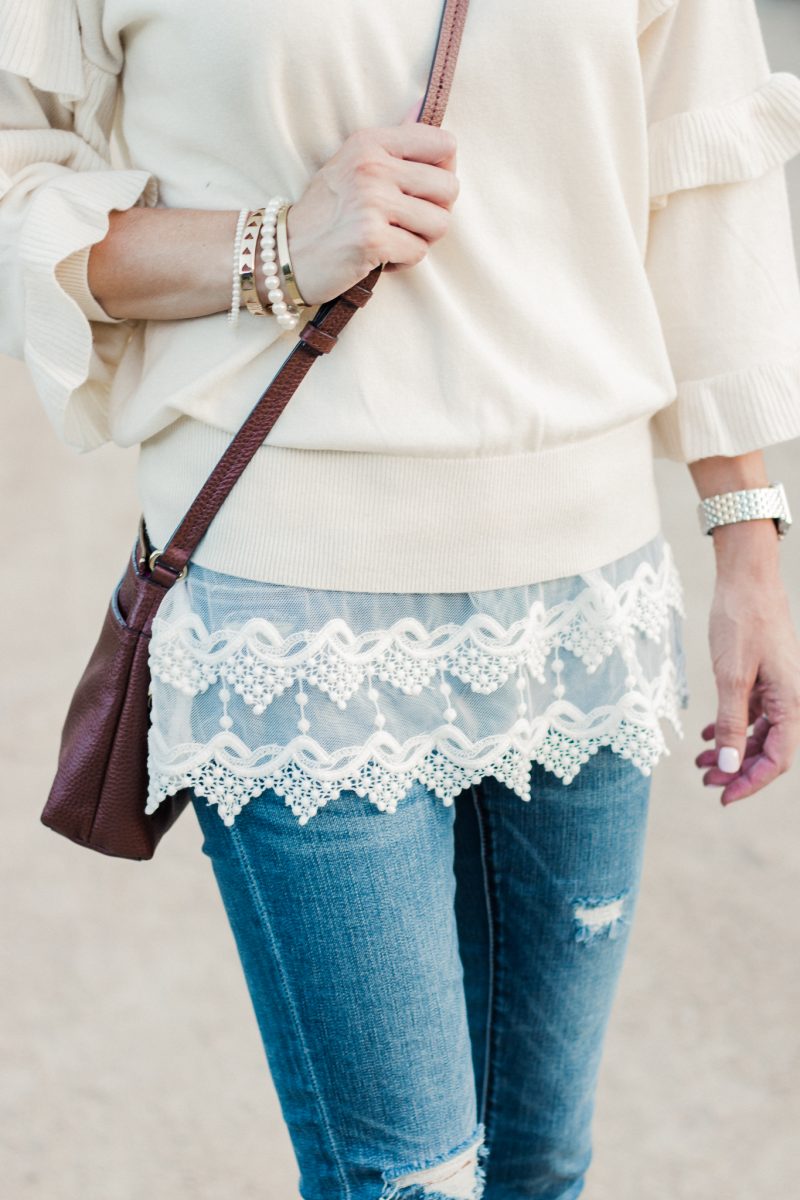 Did you know they sell darling clothes, too. I am a bit smitten with this lace extender. I am all about adding a touch of feminine lace when I can and this is such a brilliant idea. Essentially it's a soft and pretty tank top with beautiful lace at the bottom. You can wear it under anything from a plaid button down to a cozy sweater and it gives you a fun layered look.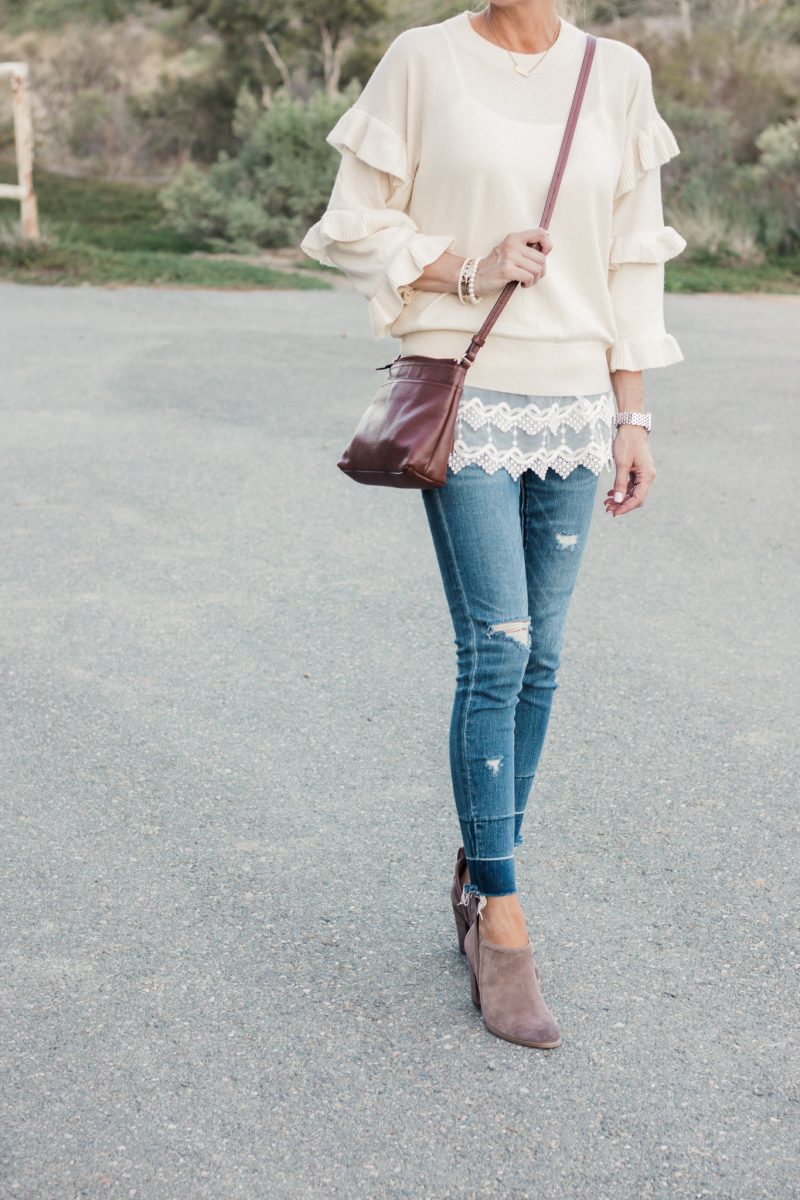 lace extender | jeans | booties | sweater (on sale) or here | handbag | necklace
It's also just a fun way to add a different look to an outfit you already own. I spotted some other darling finds and wanted to share. Oh, and these are my new best friend while I am at my son's hockey practices. The rink is so chilly and these keep me nice and toasty. I'll definitely be including a couple of fun finds from Grace & Lace in my holiday shopping guides. This faux fur vest is darn cute and I am ordering these as gifts.
GRACE & LACE FAVORITES

(scroll through with arrows)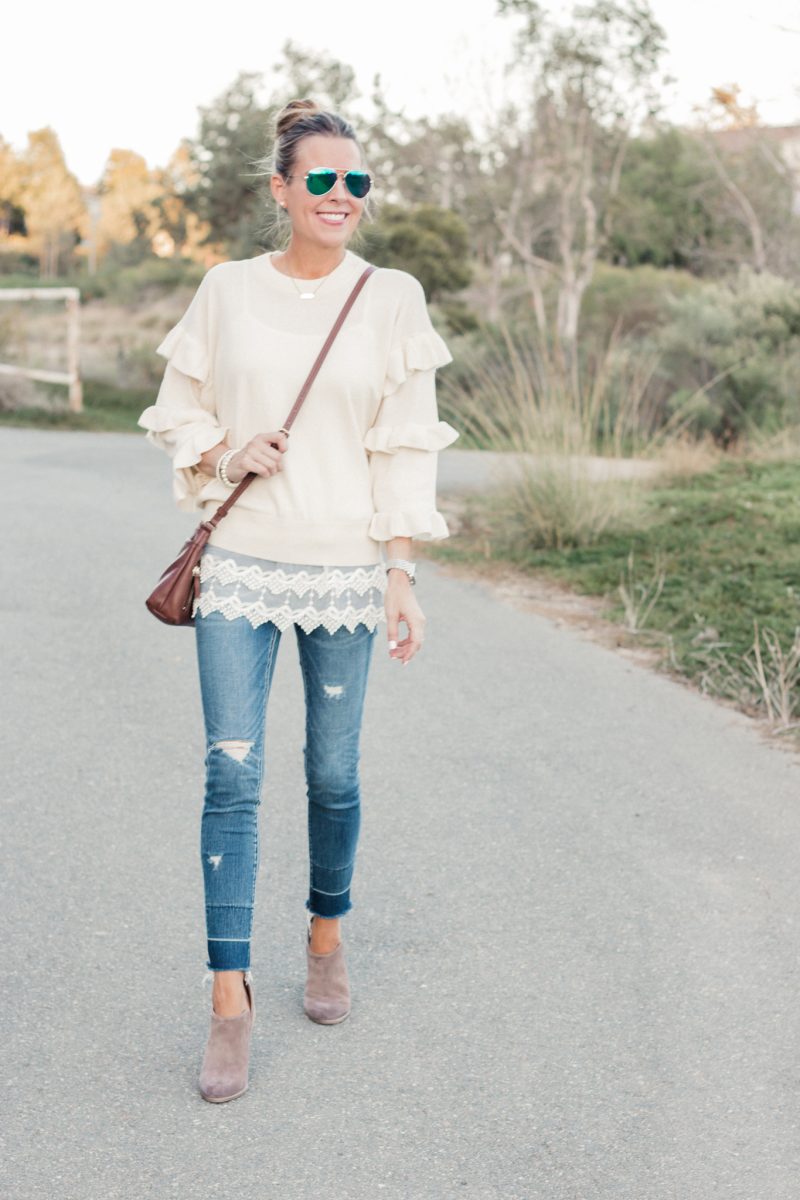 If you are not familiar with the origin of Grace & Lace, it is definitely worth reading. Melissa and I both went into labor far too soon and were forced to be on strict bed rest. Her story ended much differently than mine and I am so inspired by the beautiful mission she embarked upon. She and her husband are such an inspiration. Part of the proceeds from each purchase go to building orphanages in India. You can get to know Melissa's story here. 
Part of me want's to keep typing and typing so I don't have to tackle my to-do list. Instead of distracting all of us, I am signing off so we can go tackle our day! Let's do this, friends. Have a great day.