Good morning. How was your week? Ours was definitely a whirlwind. More on that soon. Many of you have asked to see the kitchen so I wanted to share a peek today. I will be doing a complete post very soon with more photos and all of the details and sources.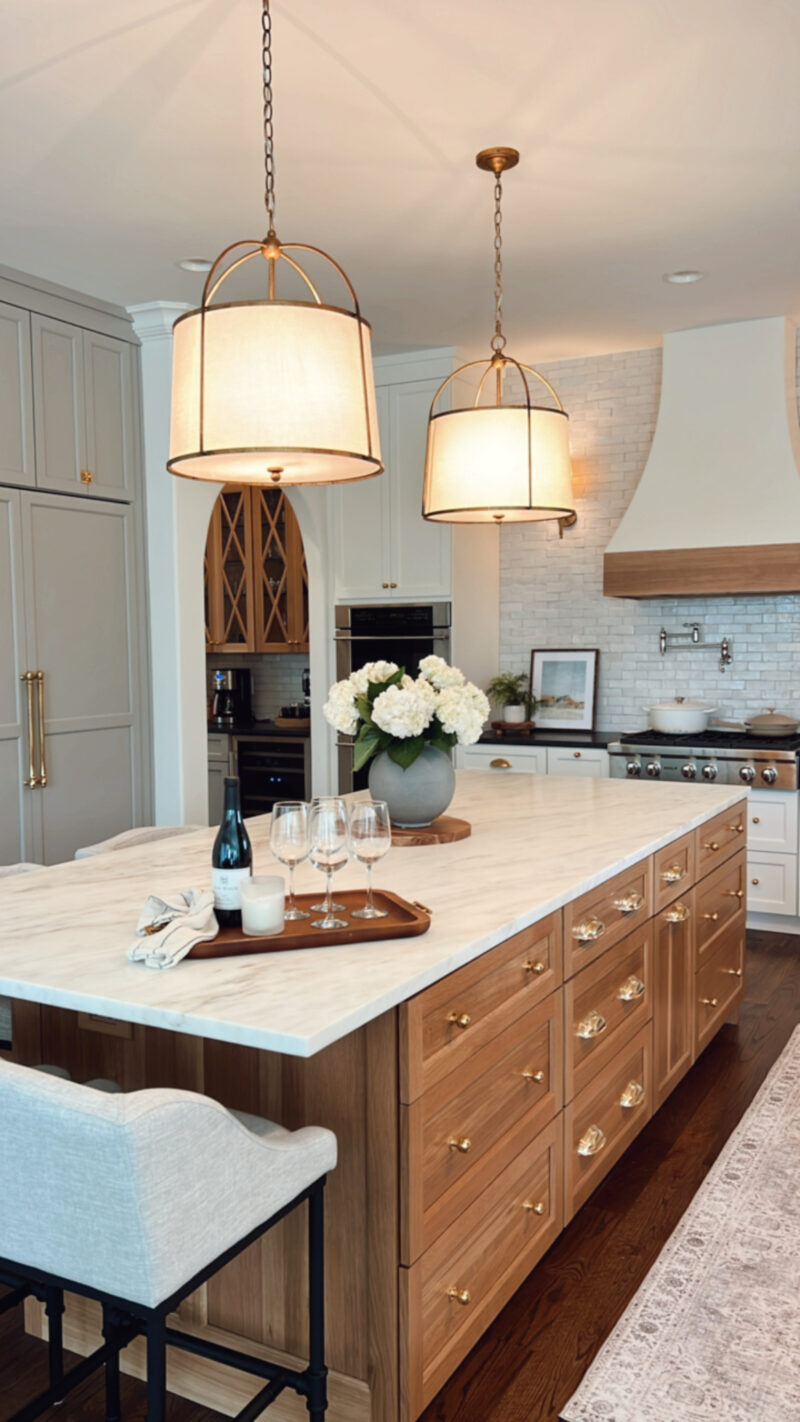 The other night I had some of my girlfriends over and it was so nice to enjoy hosting in our kitchen for the first time. I snapped this before they arrived. We wanted to create a space that felt warm and welcoming. I really wanted the kitchen to feel like it belonged in this home. Overall, it took about one month to complete which we were very grateful for.
My Biggest Piece of Advice
For those of you contemplating a kitchen renovation, my biggest piece of advice is to follow your heart and your own style. At the end of the day, trends will come and go but if you choose what you love, you won't regret it. It helps to go through Instagram, Pinterest, or wherever you find inspiration and see what your are drawn to. Which images make you want to pop into that space. You'll start to see patterns of colors and materials. You will also see what you don't like. Always trust your gut and don't be talked into anything you don't truly love. And cheers to creating a space you and your family will cherish for a very long time.
*See the full kitchen reveal here.