Recently I shared this holiday mantel on Instastories and had so many questions about how I put it together. I thought it would be best to break it all down and share what I used along with tips to achieve a realistic faux garland mantel.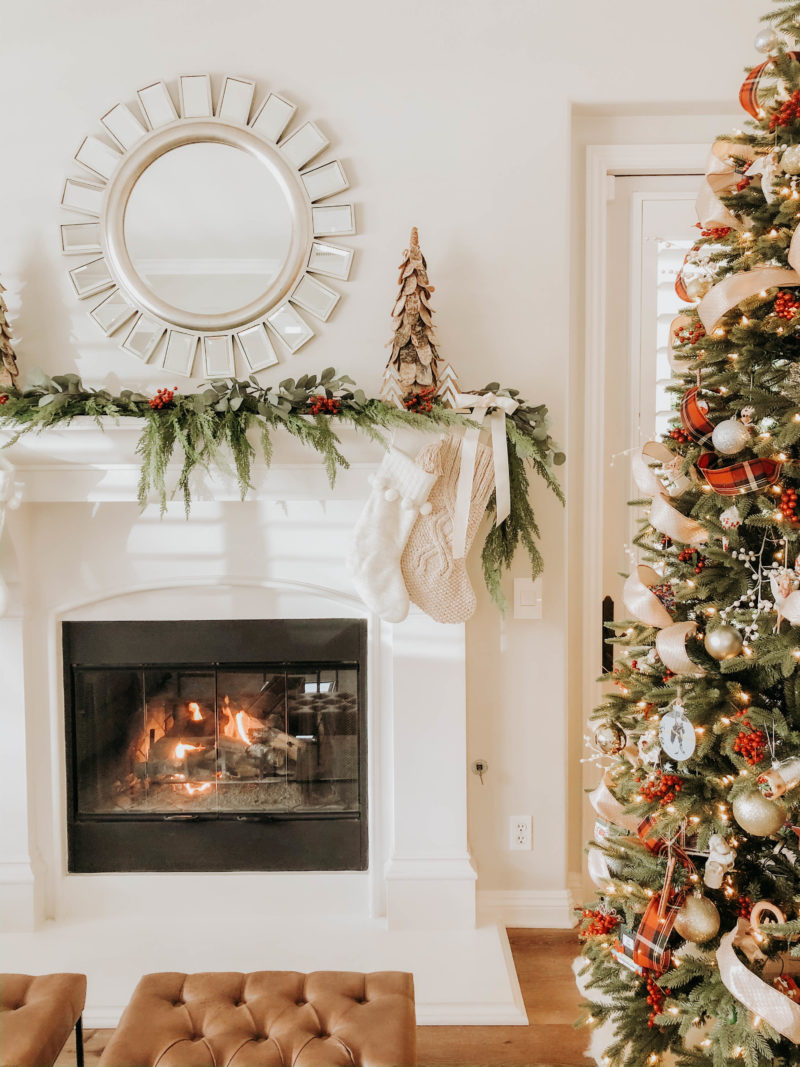 There is no question that real garland is king and looks amazing. I often bring in the real garland from Trader Joe's (only $8) just before Christmas or before our holiday party. Having said that, it's impossible to decorate early and keep it alive. This year I found a very realistic garland that is giving me such a similar look to the Trader Joe's fresh garland.
TOUCH OF RED
Our Christmas tree is extremely traditional. We all decorate it together and adorn it with ornaments we have collected through the years. I still have my childhood ornaments and each year the kids spend so much time telling the stories that accompany each one as we unwrap them. It's on of my very favorite traditions. I added red plaid ribbon and red berries so I incorporated a bit of those into the garland.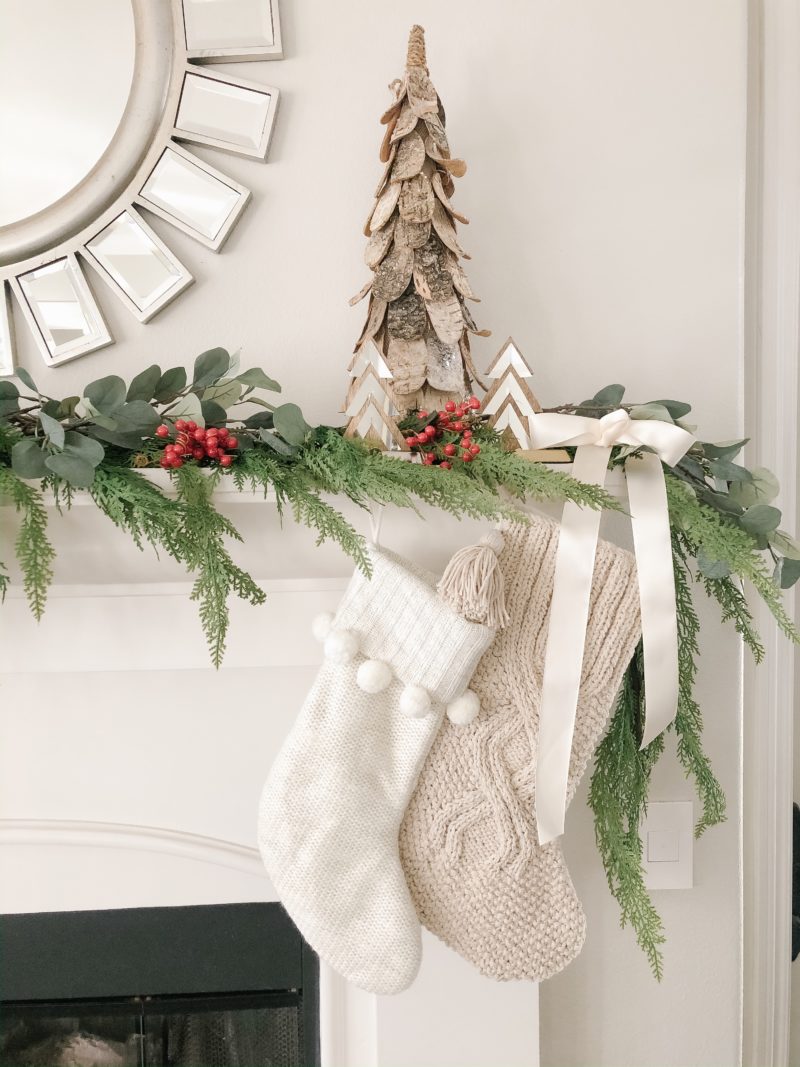 WHAT I USED
5 red berries (Michaels)
satin ribbon (Michaels)
LAYER THE GREENS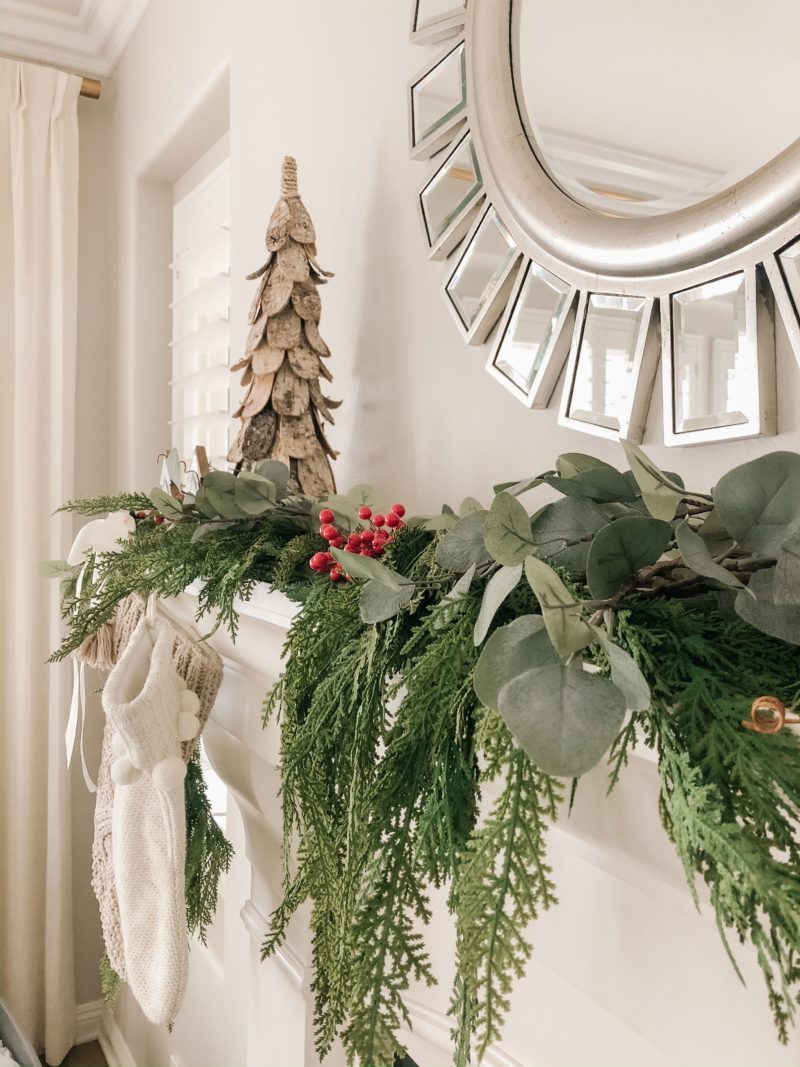 This particular garland has almost a waxy feel. I think it's about as realistic as it gets. Each branch has a wire which allows you to reshape it as needed. I placed two across the mantel. They are not secured in any way. You just want to play with it to make it look as natural as possible.
ADD EUCALYPTUS
Place the eucalyptus stems on top and resist the urge to fluff them to much. You want them to fall like they would if they were fresh.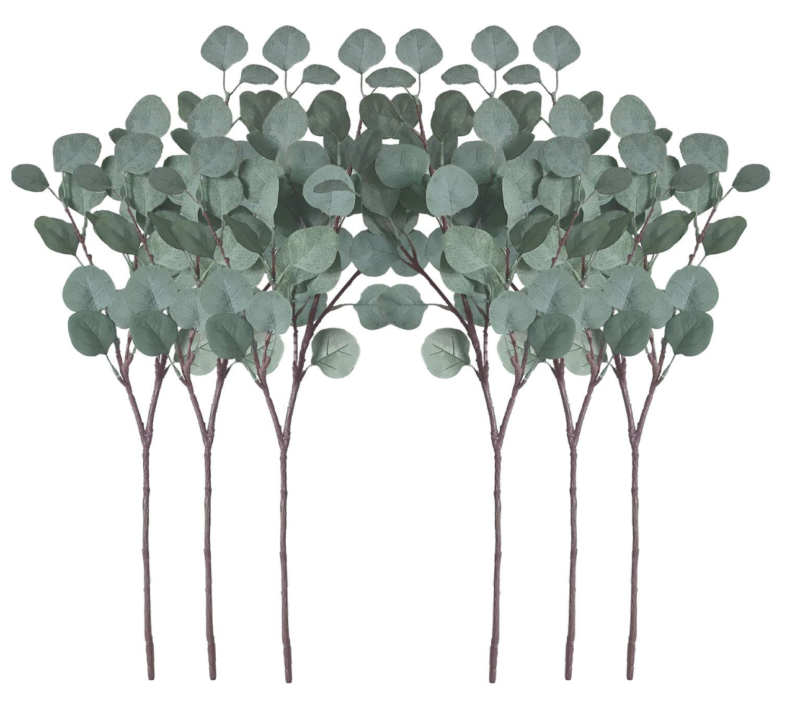 These are an absolute steal (about $2 per stem) and look great in person. I really didn't bother shaping them and just set them on top of the cedar garland. So easy.
You can also swap these out for fresh stems before a party. Best of both worlds.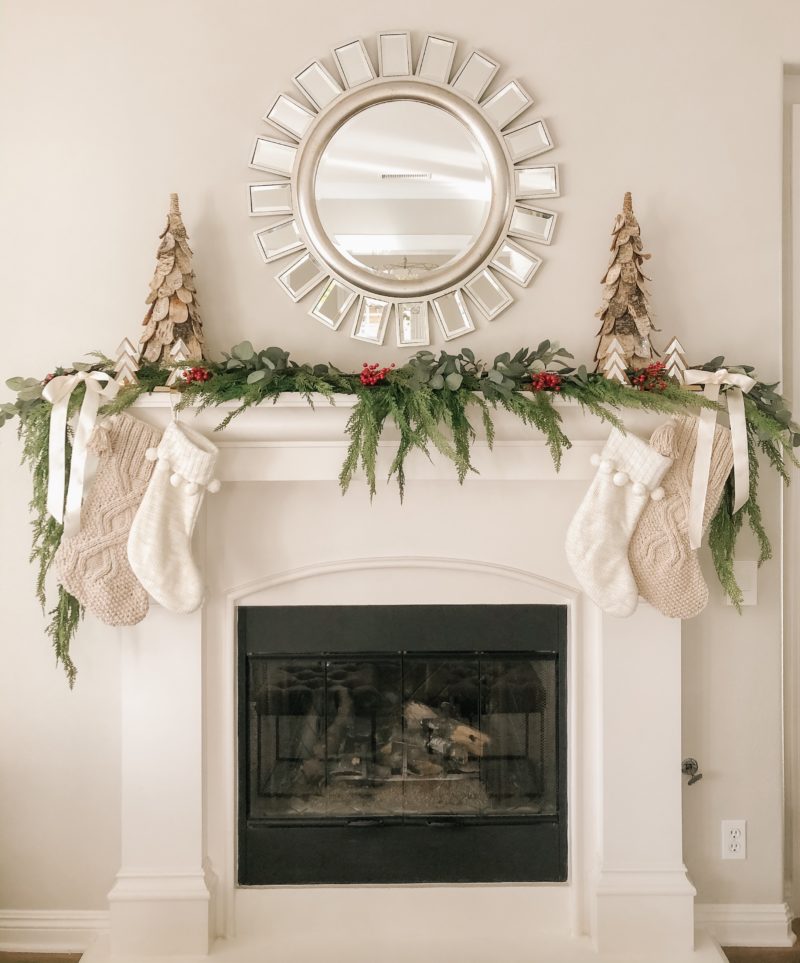 The satin ribbon is tied into bows and just resting on the garland. No need to attach it but you could use some lightweight wire around one of the branches.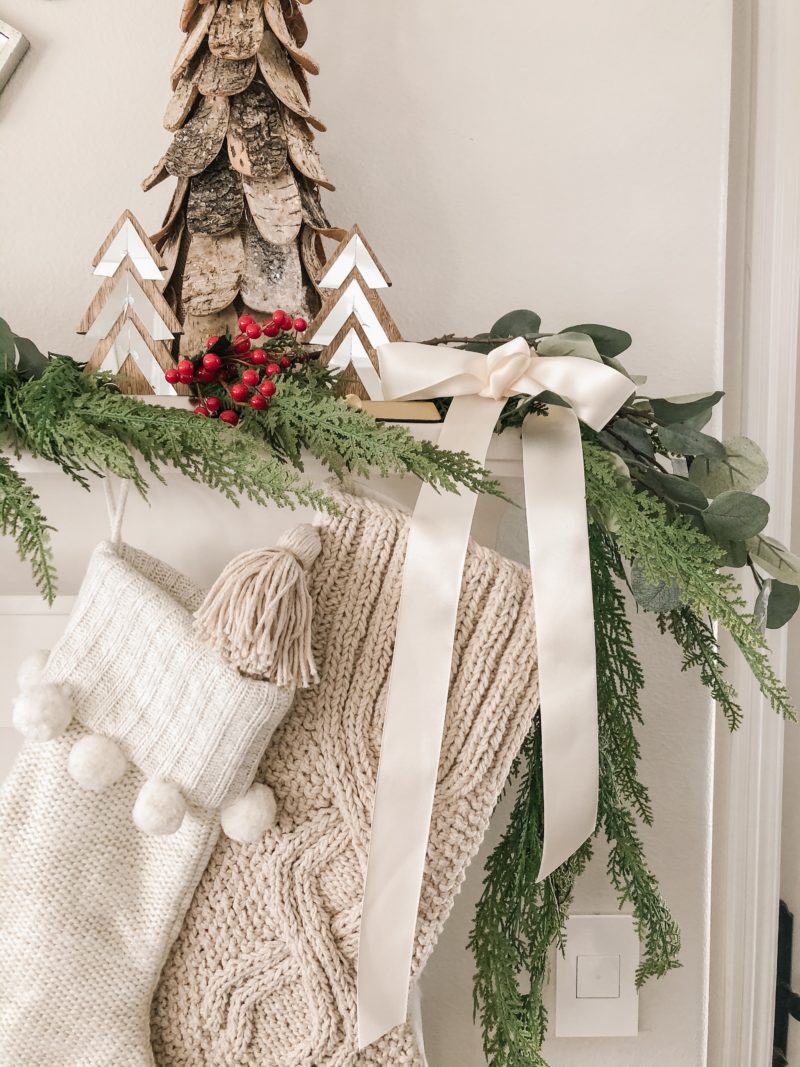 similar stocking | similar stocking
The coloring in these photos is spot on so you can see the true colors. The garland has a bit of a lime green tint to it and awesome texture. I tucked the berries throughout in order to tie in the red used elsewhere in the room. I bought those at Michaels.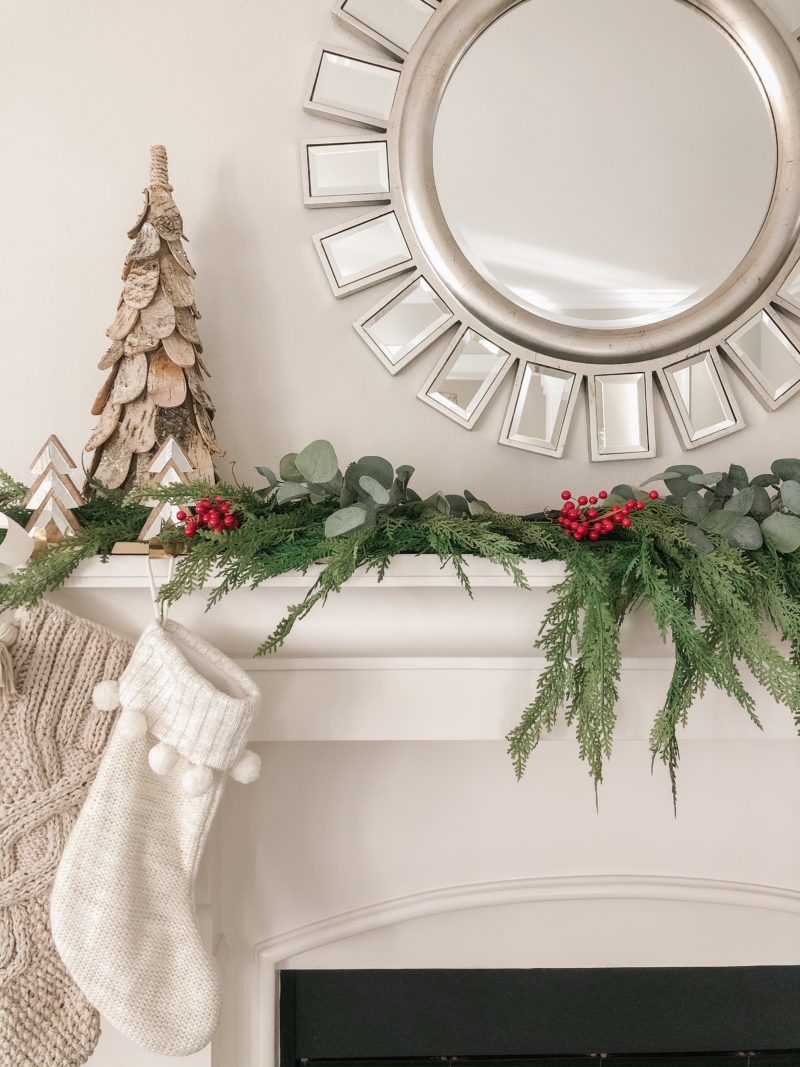 Our stocking hangers were a HomeGoods find many moons ago. I always see really cute ones there. The light up birch trees are so pretty. Here is the current version.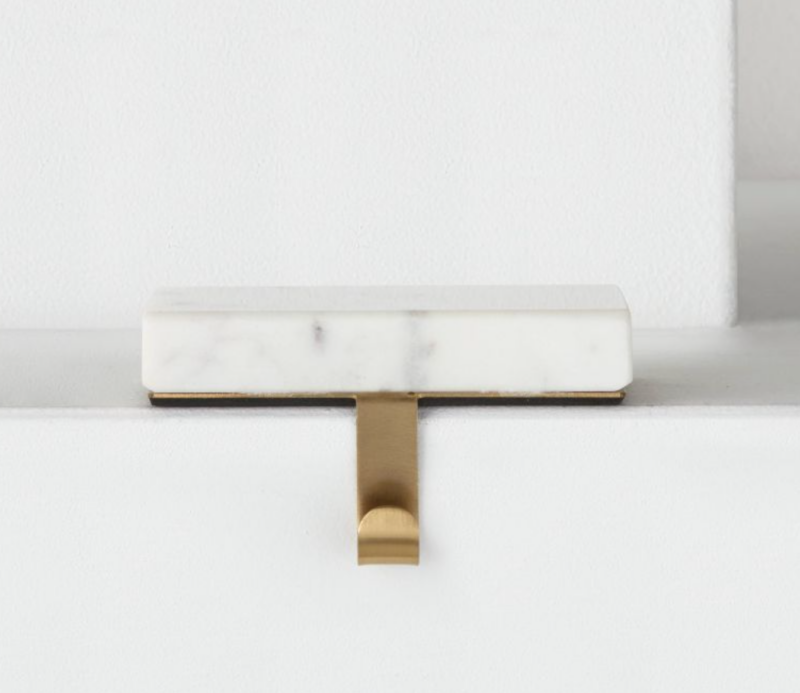 I thought these were really pretty. Only $15 for the set of two. They remind me of the beautiful McGee & Co. stocking holders that immediately sold out.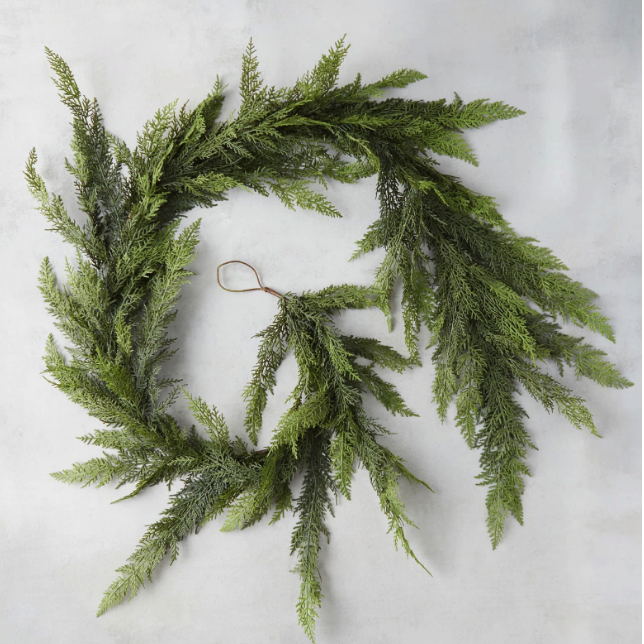 This garland continues to sell out and then be restocked so just be patient if you see that it's gone. From my experience they will restock it shortly. You can find it here or here.
I hope this was helpful. No matter which garland you use, it's often necessary to use two or more depending on the size of the mantel. Happy decorating, friends. We are enjoying bringing the festive feel to the house.
Make it a great day.