Good morning. Making a house a home certainly takes time. Over the years, I have found that a few key decorative elements can really elevate a space and infuse life into it. Pillows and artwork are certainly top of the list. Sharing a couple of my favorite sources with you today.
BEAUTIFUL ARTWORK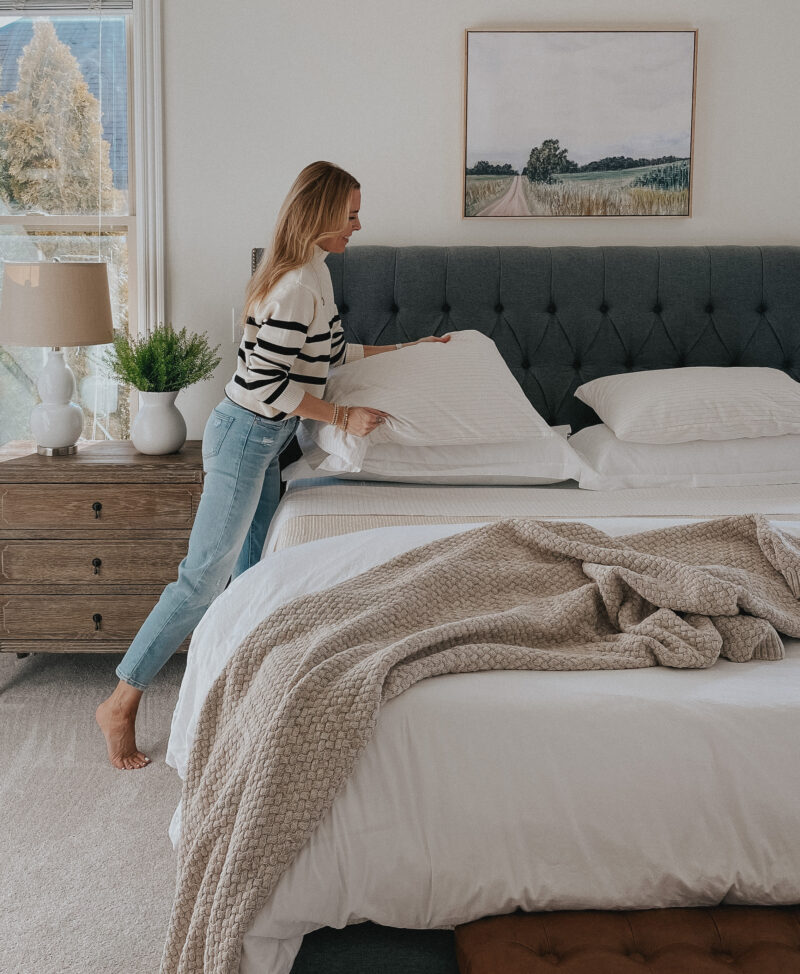 Our bedroom is coming along. We shared all about our bedding update here. I want this room to feel peaceful and welcoming.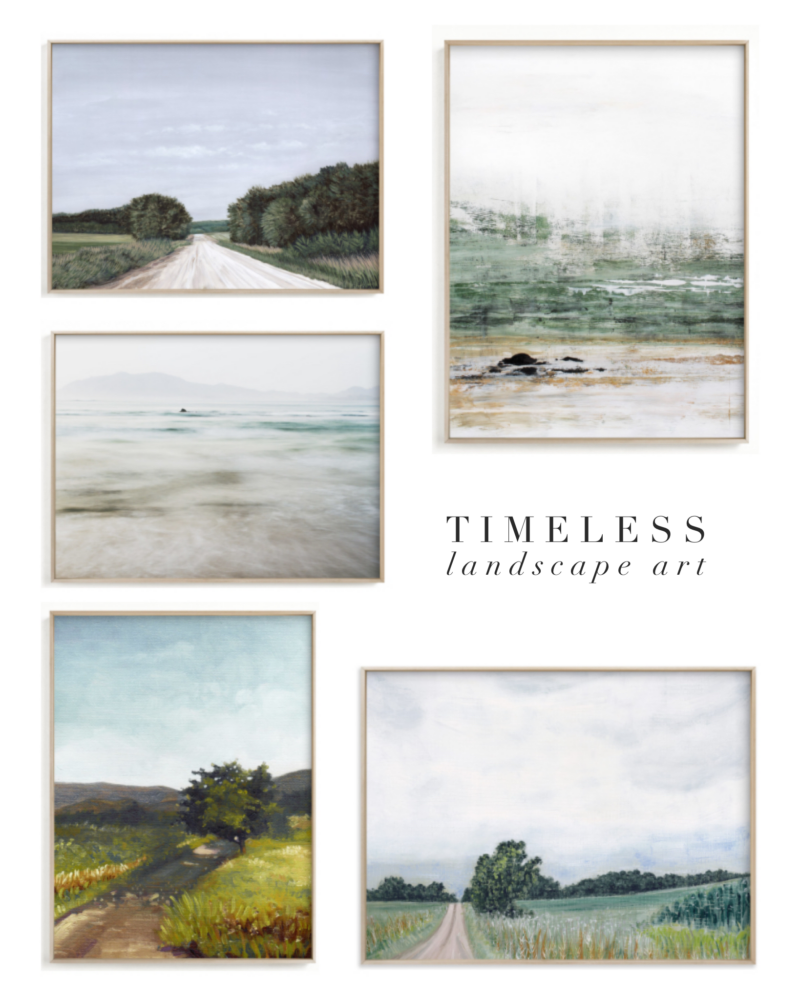 Artwork transforms a space. It really does. But listen, we have plenty of blank walls in this home so I understand the trepidation with filling them. Every time we add a piece I think, "What took me so long?" We decided to go with a smaller scale piece above our bed. Here is our trick. We look at the size options and use painter's tape to see how each size would look in your space. While we could have gone larger, it seemed like too much of a statement piece when you looked at the room in its entirety. You'll know what feels right when you tape it off.
My code: ATHOUGHTFULPLACEFRAMES will take 20% off all framed art + free shipping right now. We adore Minted and have used Minted pieces in our home for years. I appreciate their commitment to independent artists around the world. The landscape we chose reminds us of our new adventures in Tennessee.

Etsy is another fantastic source for artwork. You can often download a piece and have it printed which can save a lot of money.
THE GLOW OF CANDLES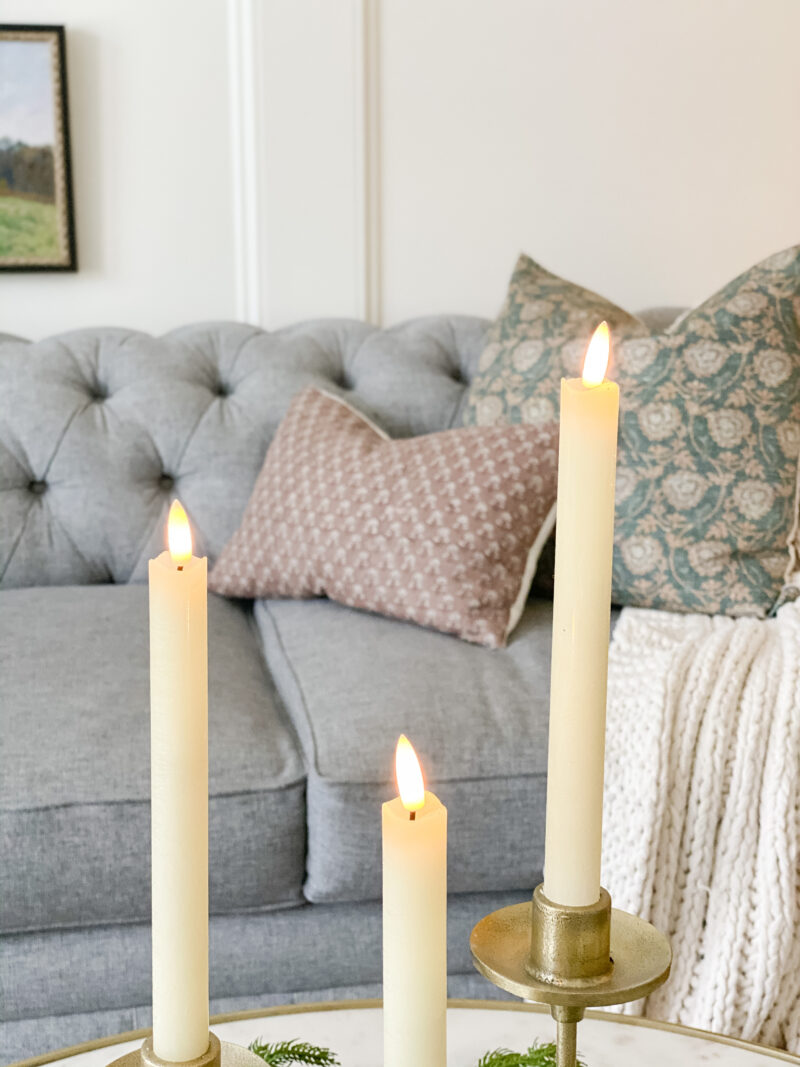 Candles are another go-to decorative element. Nothing replaces the glow of a real flame, but boy are these battery operated tapers awesome. No concern about walking away and they are so pretty at night.
Here are a few more decorative pieces from Amazon: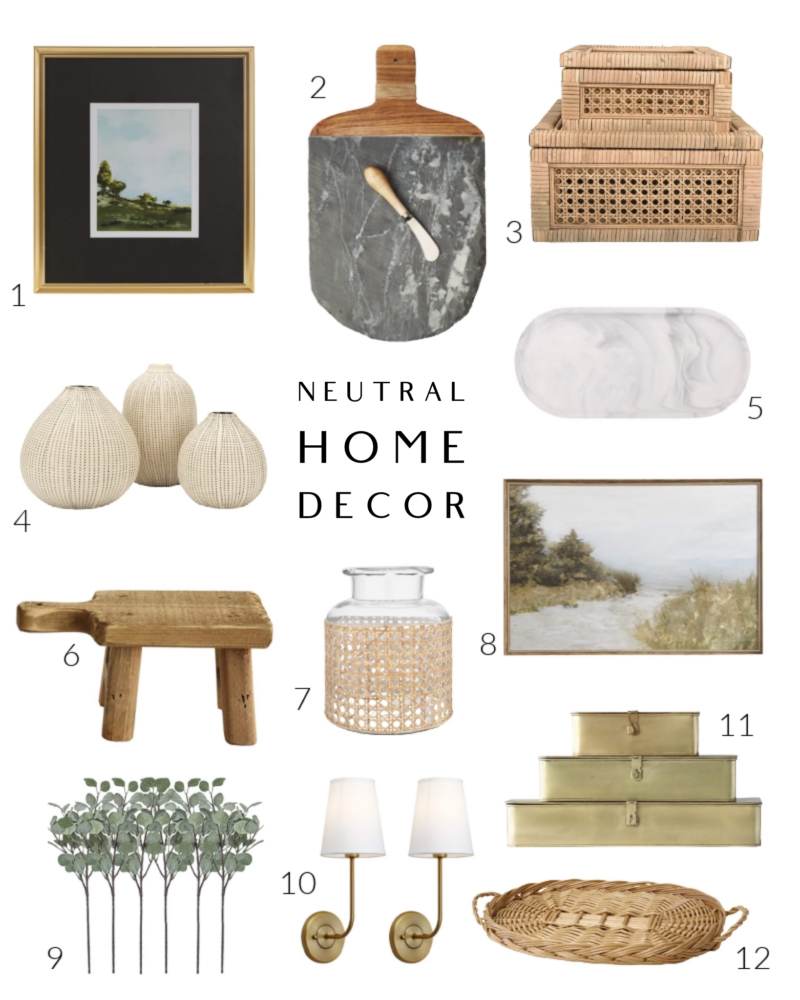 PILLOWS
I am all about sourcing pillows from different places. A great mix of high and low always works. I will say that if you can budget for a couple of designer pillows, they really do make a big impact. Danielle Oakey has been a friend of mine for years and I have loved watching her business blossom. She is so hard working and her pillows are beautiful.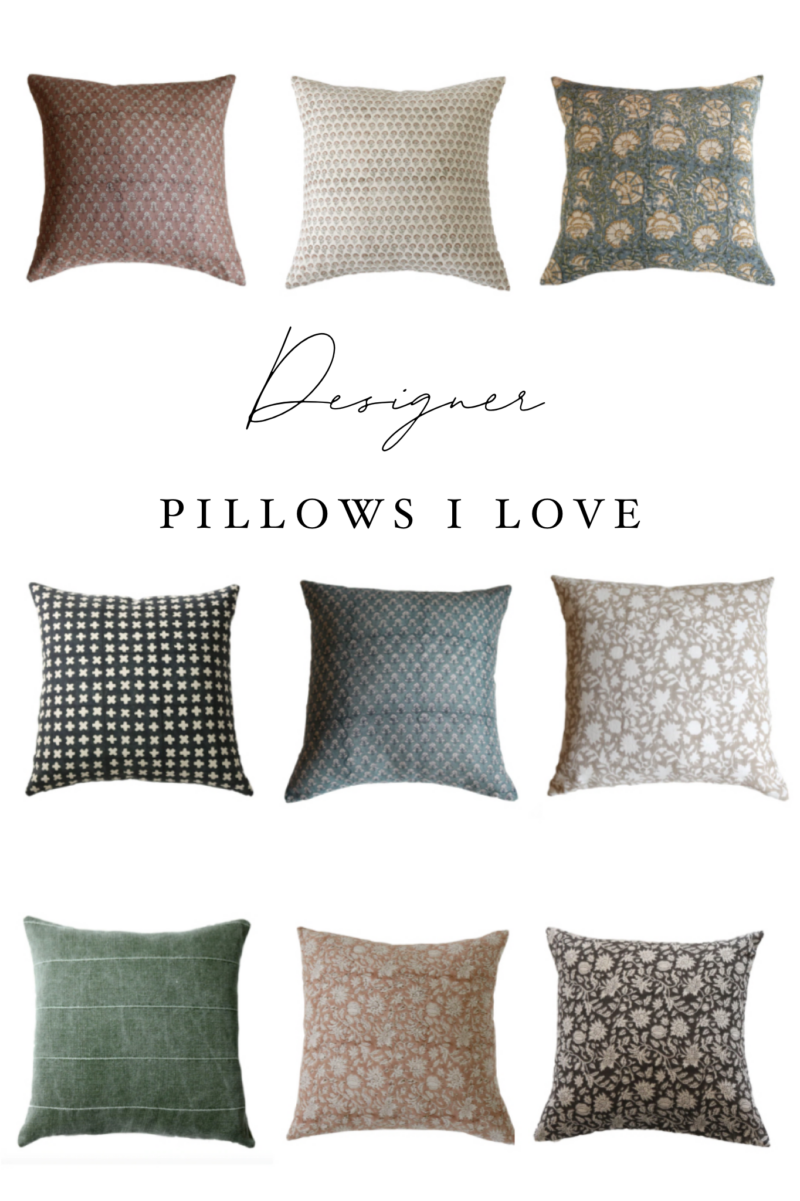 I rounded up a few of Danielle's pillows. We have a handful in our own home and I just love them. Did you know she sells preselected combinations of pillows. If you are not confident in your pattern mixing, she does it for you.

Target is great for adding in less expensive pillows. While I am definitely a bargain hunter, it's always nice to include quality pieces that we fall in love with. McGee and Co. and Jolie Marche are two other great places to find designer pillows.
What are you up to today? Our weather is in the 70s so you will definitely find me outside. Make it a great day.