Let there be light. Making a change in your lighting can make all the difference in the world. Lighting can truly transform the feel of a space. We recently swapped out the chandelier in our living room to give the space a lighter look. Today I've rounded up 15 great lighting options if you are on the hunt for something different.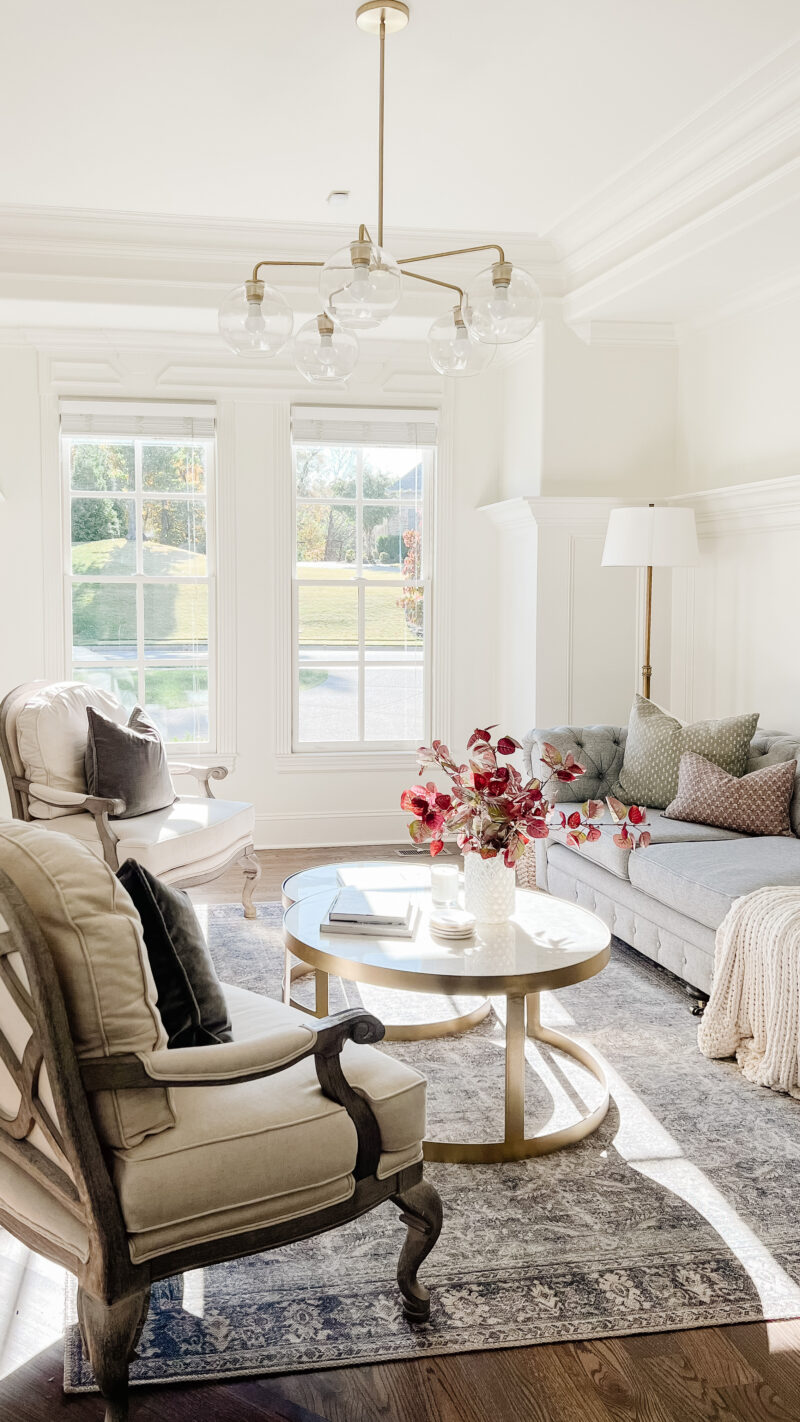 I'm excited about this change and really like the open and airy feeling of this light fixture.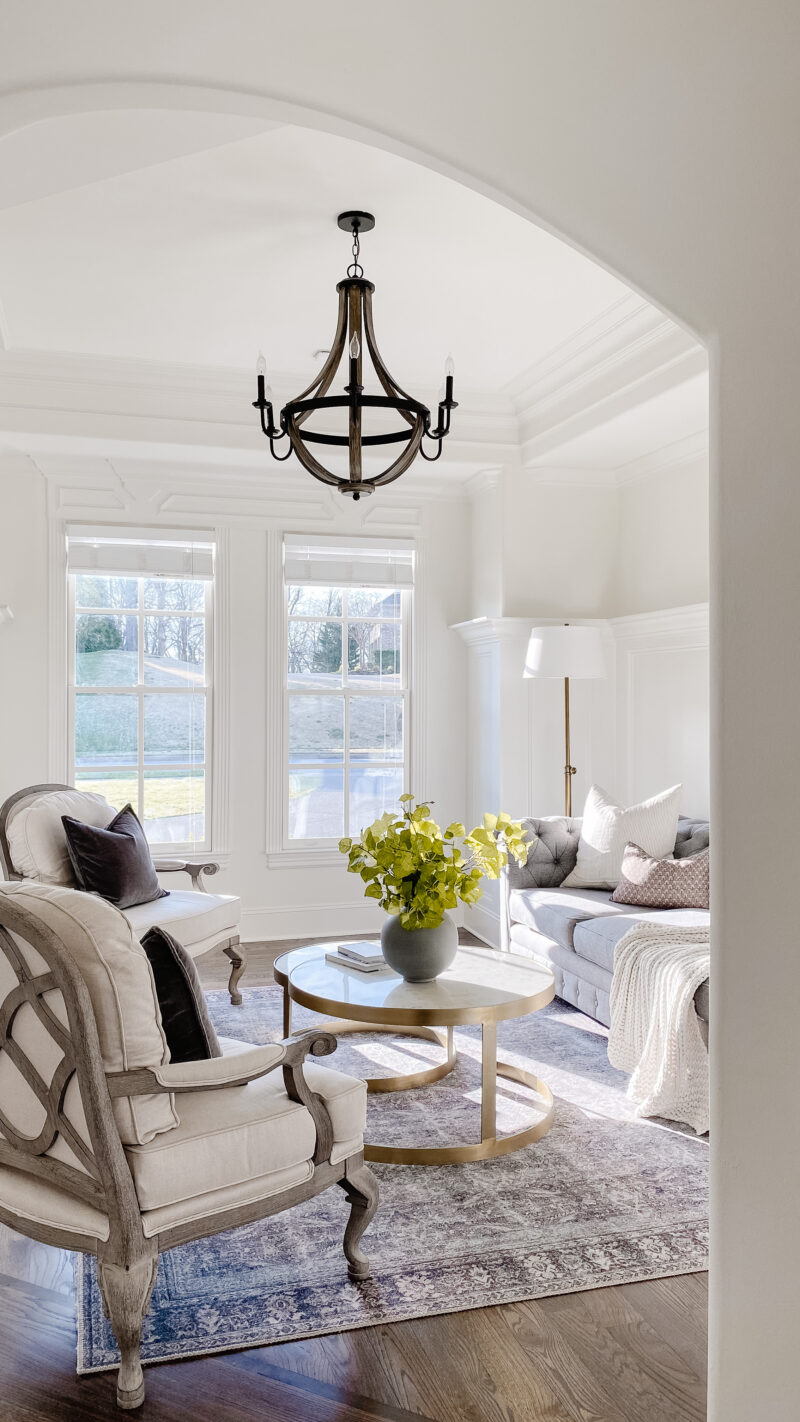 This is a peek back at the previous light. It's actually very pretty and looks incredible in so many spaces. I like the wine barrel look. For us, it was looking a bit too heavy and dark. We wanted something more modern to balance out the traditional decor in this room. My biggest advice would be to nail down the feel you want in a space and go from there. Plus with Instagram, there are so many places to find room inspiration.
BEAUTIFUL LIGHTING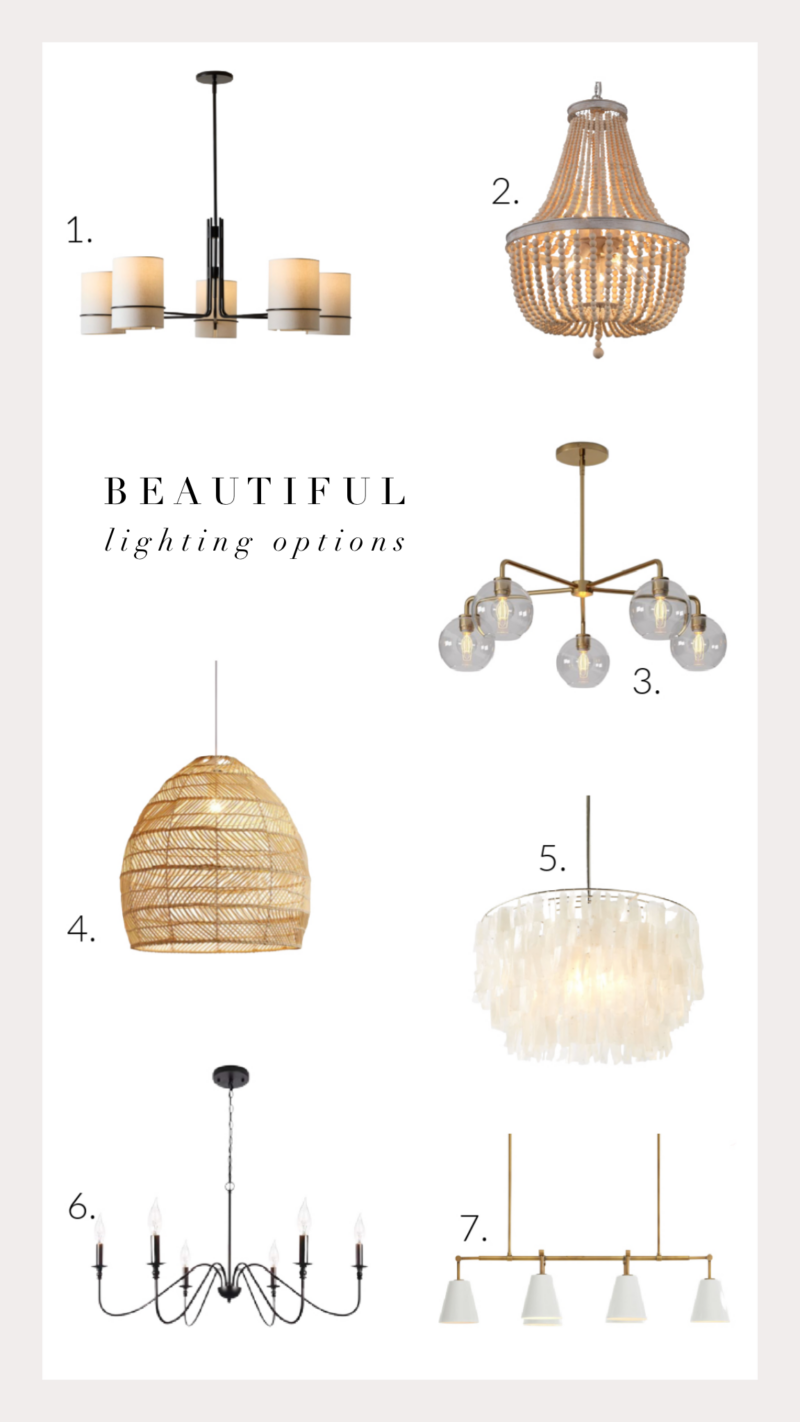 I wanted to round up lighting options for you at reasonable prices. You can definitely splurge on lighting and I do think that sometimes it's a great place to allocate more of your budget. Having said that, we have chosen lights that are well under $200 for many of our rooms.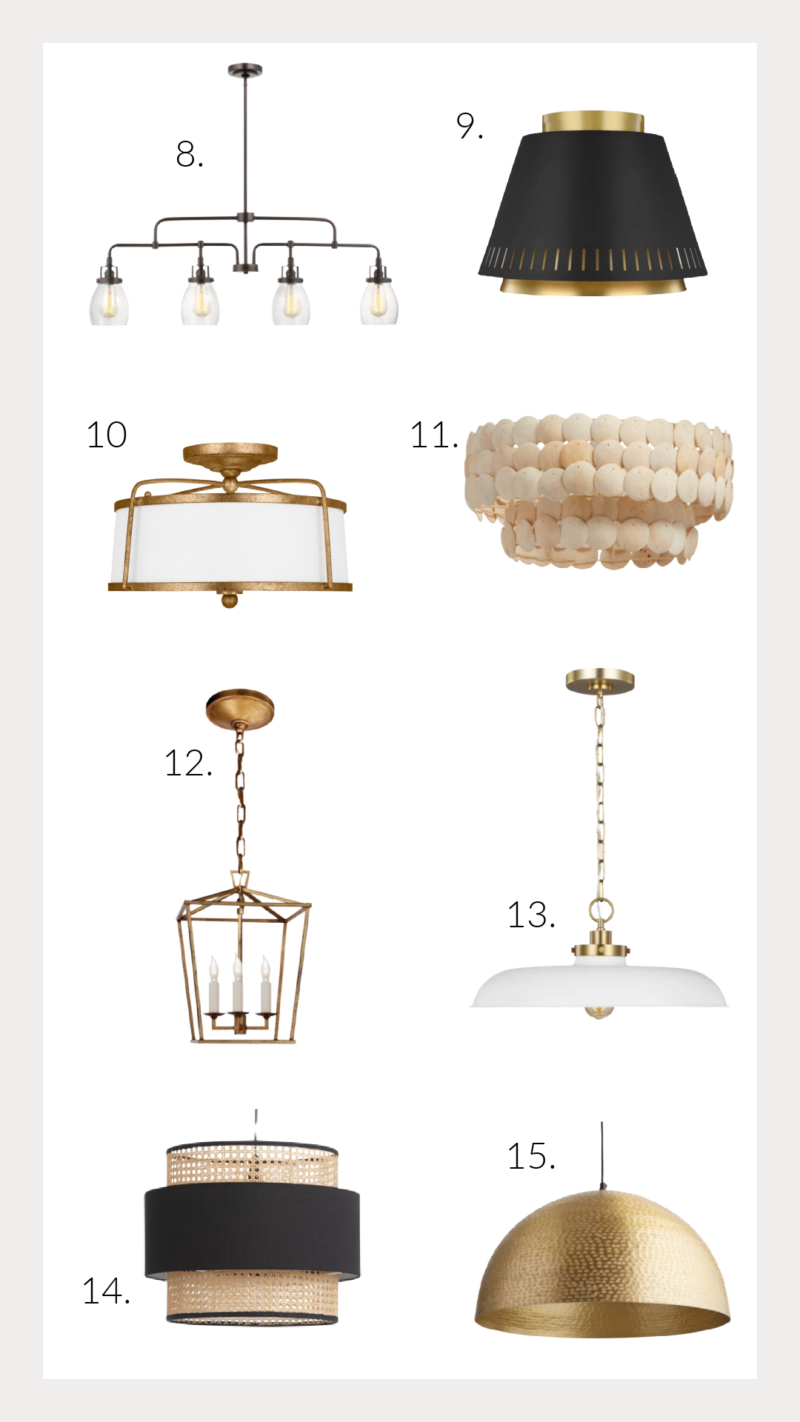 Here is a look at our new chandelier when it's on. I love the look of warm light so we always gravitate towards that.
OUR KITCHEN PENDANTS
Just a heads up that the pendants we used in our kitchen (tour here) are currently on sale.
Always appreciate the difference a small change can make. Wising you a wonderful day ahead.