Excited to share a few tried and true Amazon fashion finds with you. I love this time of year when you can start breaking out the sweaters and cozy clothes. The temps are definitely cooling off in the mornings which means it's officially sweater weather. Let's jump in.
SWEATER SWEATSUIT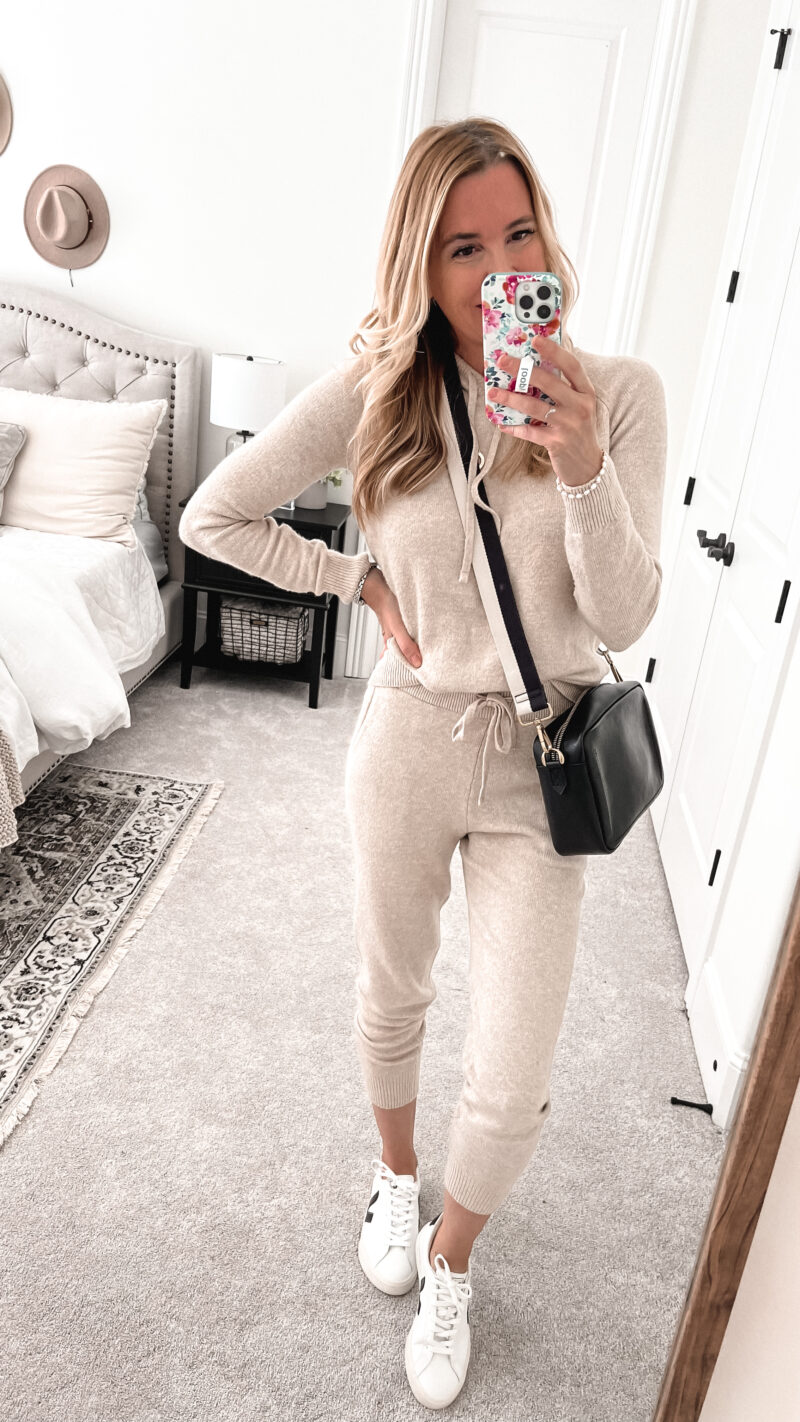 Girls, this sweater sweatsuit is so cute. I was trying to thing of a fun name but when you combine the two it's still "sweatsuit!" It's so soft and cozy and I can already picture wearing this nonstop this Fall. Our temps have dropped and I wore it for a girls' lunch just yesterday. It feels dressier than a normal sweatsuit but is even more comfortable. I think I may need this in another color.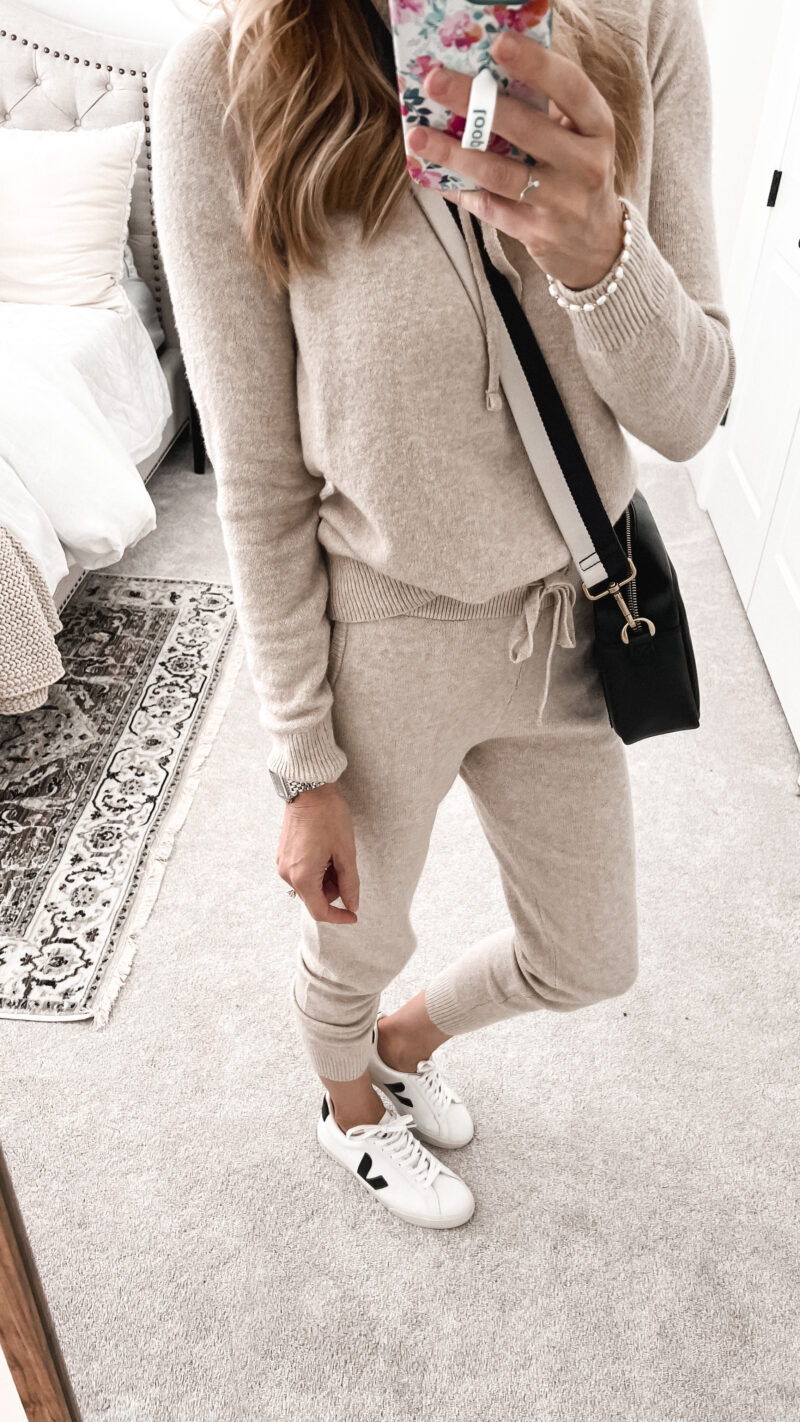 Here is a closer look. I am wearing a size small in both the top and the bottom. The sneakers are from here.
This is the handbag I carry all the time. It's on sale with an extra 20% off. It holds my full size wallet, reading glasses (in their big case), phone, sunglasses and little things. It really is a great size.
BEST AMAZON SWEATER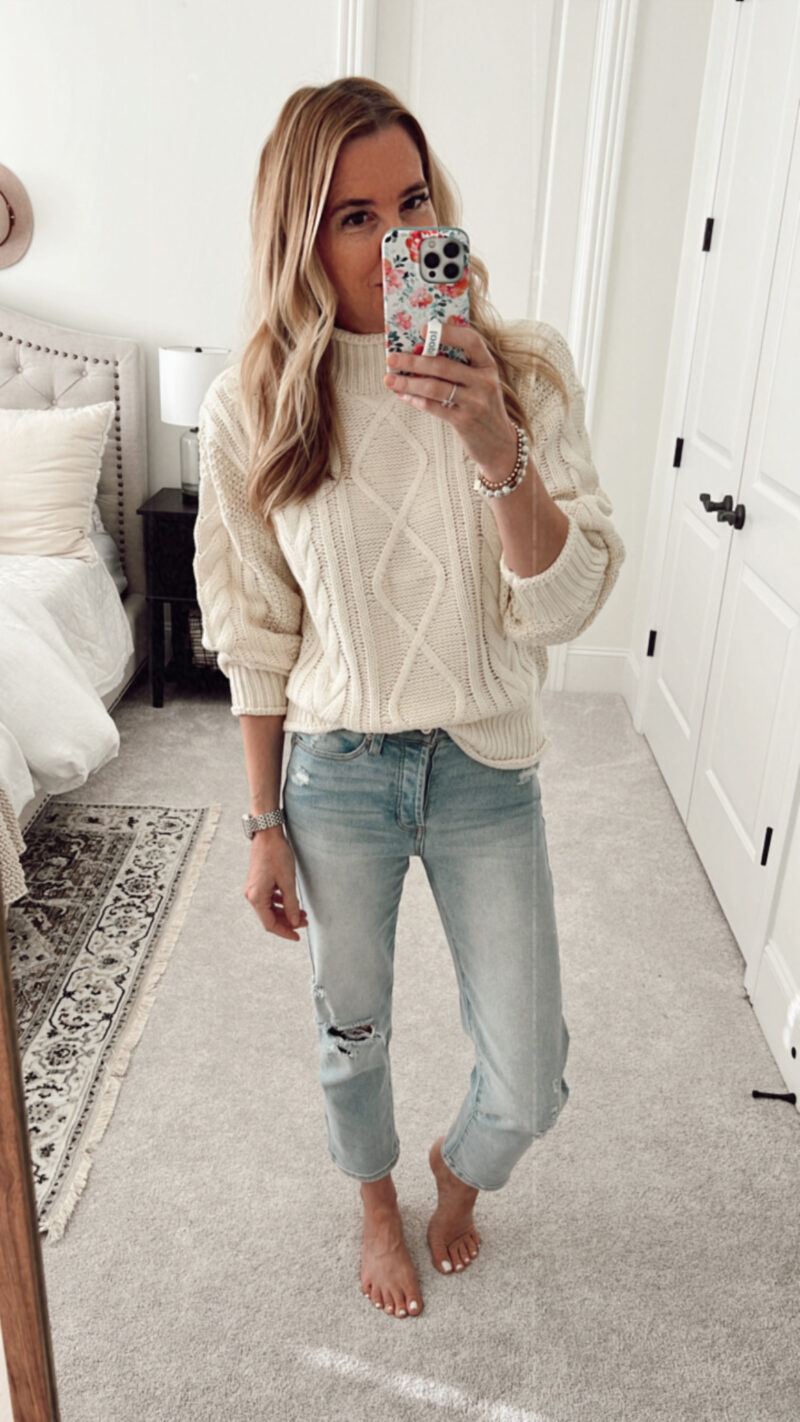 LOVE LOVE LOVE this sweater. I have the other ivory one and wear it all the time in the cold months. I just ordered the cable knit version and it's darling. A classic choice that never goes out of style.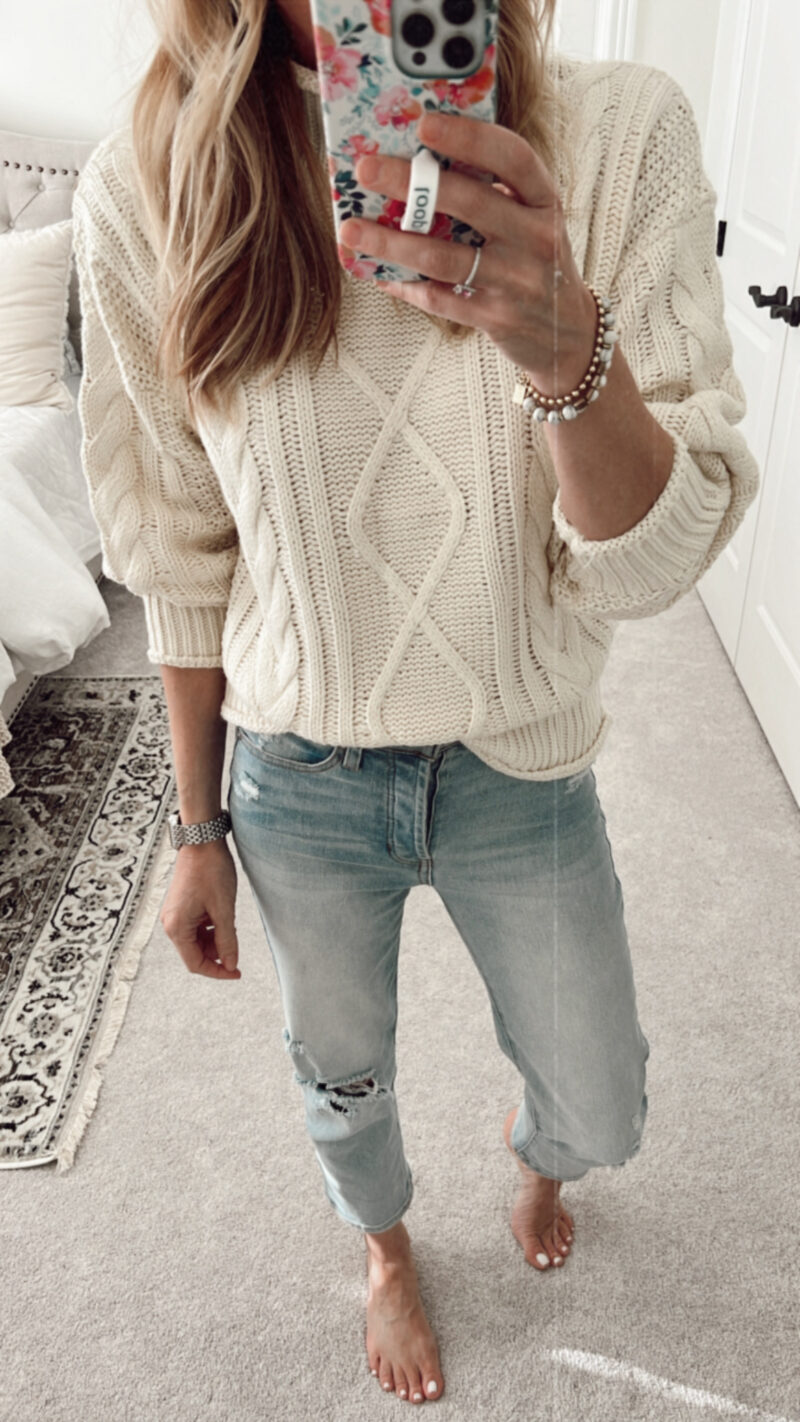 The jeans are no longer sold but these are very similar. I wear them constantly. These jeans will give you a similar look as well.
DRESS IT UP
This cable knit sweater is also really cute dressed up. I snagged these pants during the Nordstrom sale. They are now 40% off ($59). I am wearing a size 2. The handbag is an Amazon favorite of mine. I use it all the time (comes in a ton of color choices). Comfortable heels can be found here.
BRING ON THE PLAID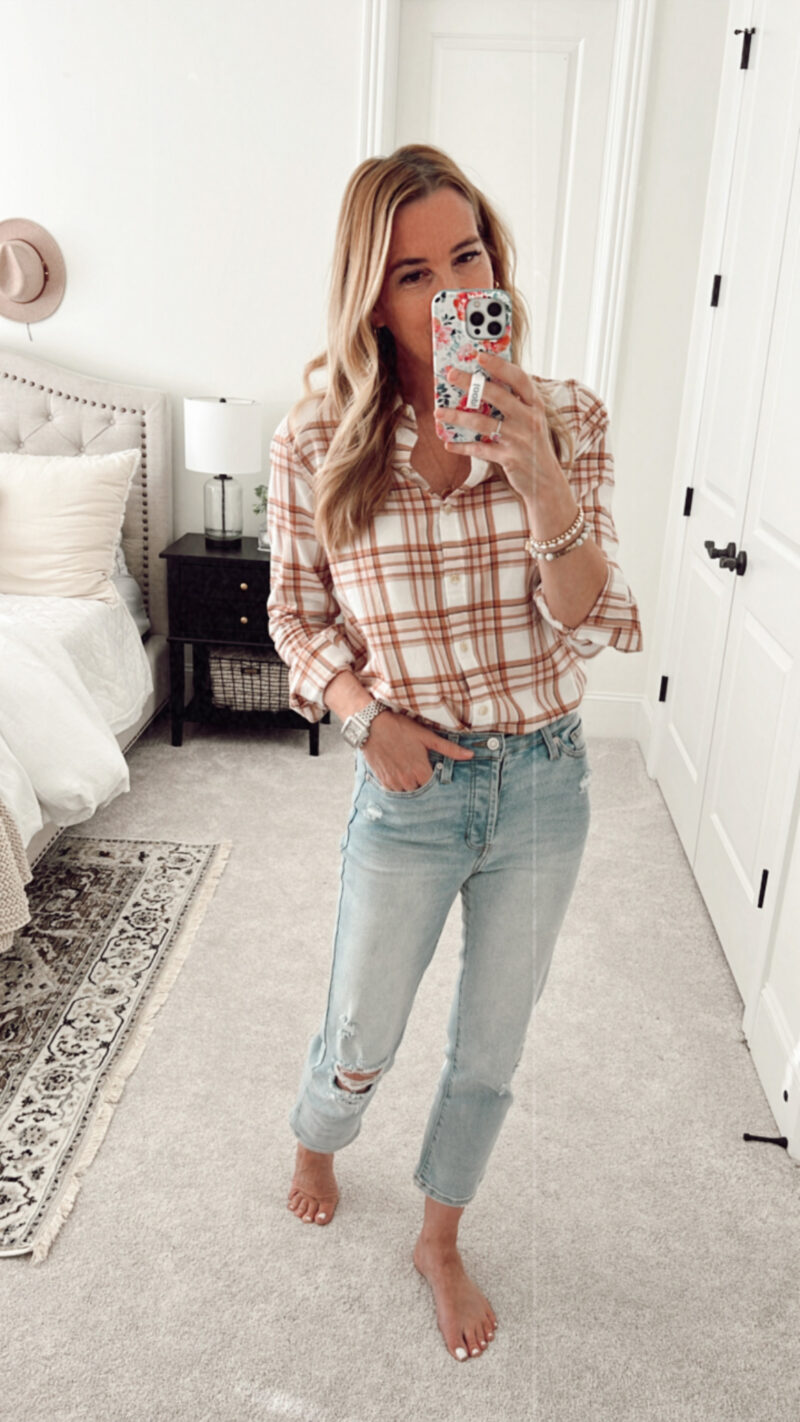 I'm not quite ready for flannel. It's not cold enough yet, but I do love wearing plaid in Fall. This button down is perfect because it's not flannel but still so darn cute. The colors are great for this time of the year. This is the ecru/pale pink/alpine plaid but there are so many other colors available. This is a size small.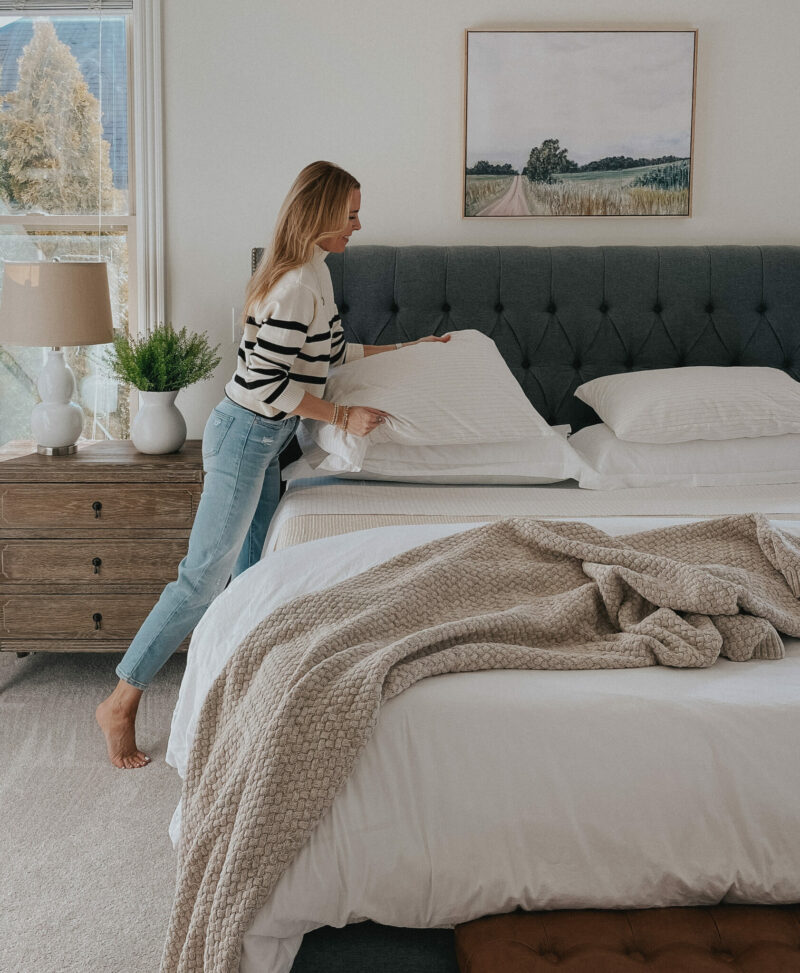 This striped sweater is a fun one, too. I love the soft feel and buttons on the shoulder. On an unrelated note, this throw remains a favorite and I use it every single day. It's the perfect weight.
A FEW MORE TRIED AND TRUE FAVORITES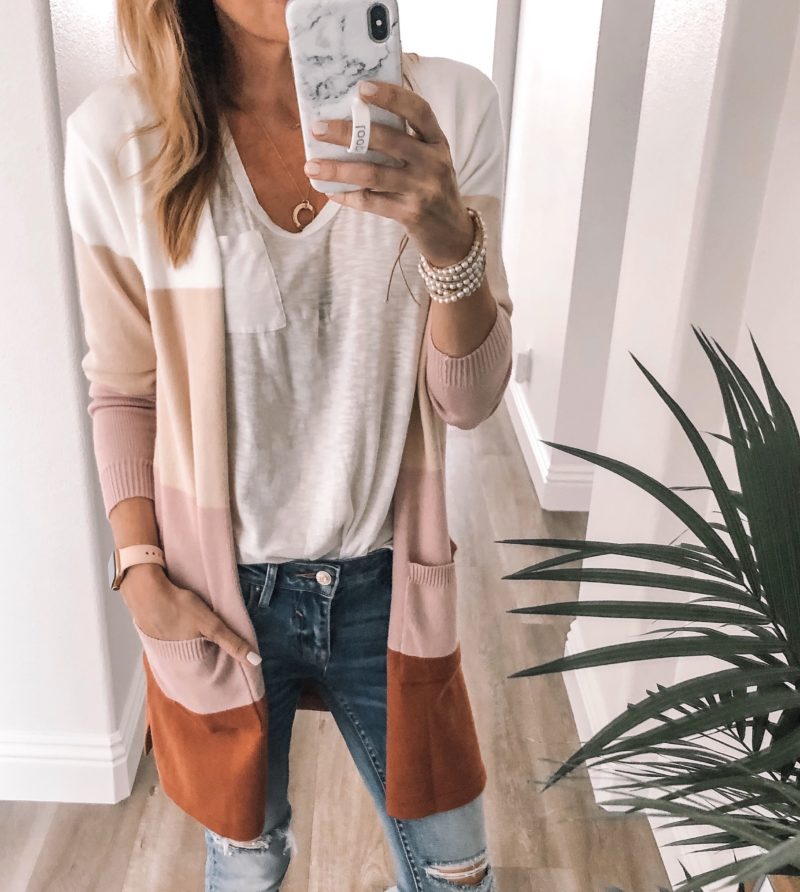 *Just a note to say most Amazon pieces arrive pretty wrinkled. Don't judge the piece until you give it a quick steam and try it on. I've definitely learned this over the years.
I hope this is helpful if you are looking for a couple of Fall additions. I know shopping on Amazon can be so challenging (and frustrating). These are finds I really do love and wear often.
To all of our friends in Florida, we are thinking of you. The devastation is overwhelming. Stay safe.