Hello! It's been a minute because this is our last week of summer. I think I am in the phase of overwhelm and a bit of sadness. My daughter is headed into her junior year and my son will be a freshman. It's hitting me like a ton of bricks. I feel like suddenly the clock is on a countdown and I've never felt that way before. Clearly I need to shift my perspective and it sounds like another post in the making. In the meantime, I found some great home finds I wanted to share. It's hard to believe these goodies are all from Amazon.
OUR FAUX TREE
I shared this photo on IG and many of you asked for the link. My exact tree is sold out but this one looks almost identical to mine. In fact the trunk is way better than mine. This tree gets incredible reviews. Both great options. A couple of tricks for making them look realistic:
Spend some time on it. Move the branches and give it some love. Looking too full in one spot? Move the branches around until you love it.
Give it more height by putting something in your basket to raise it up. I use a box. Then add a layer of moss to cover that all up. Works really well.
PRETTY HOME FINDS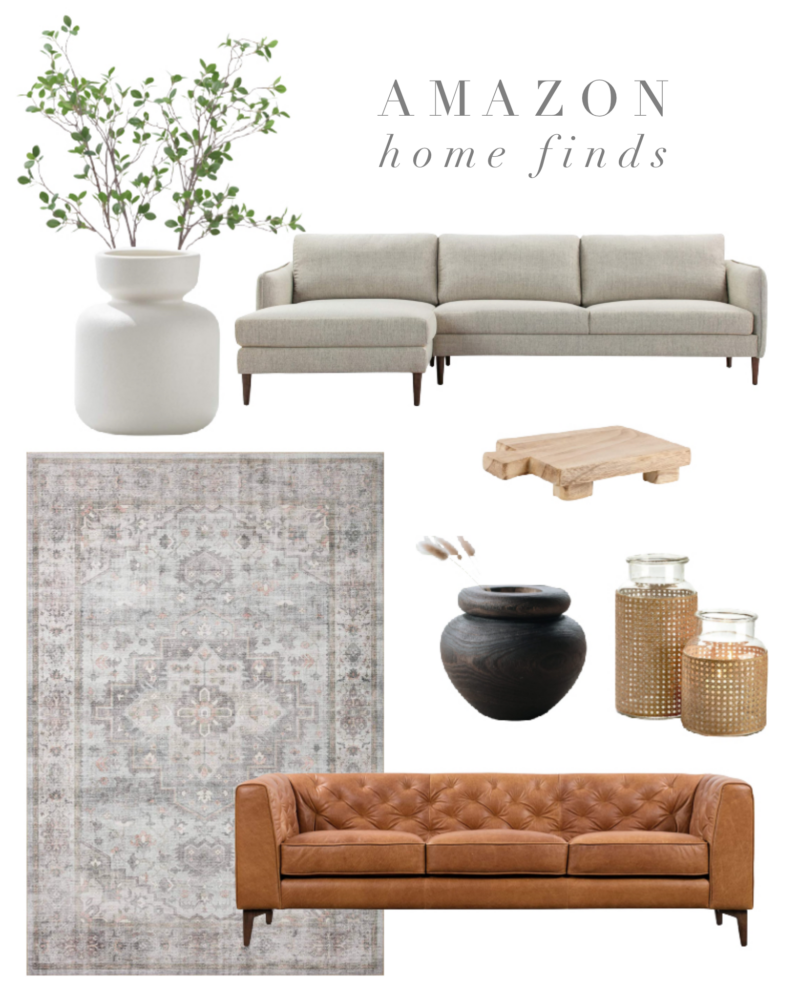 GREAT NESTING BOWLS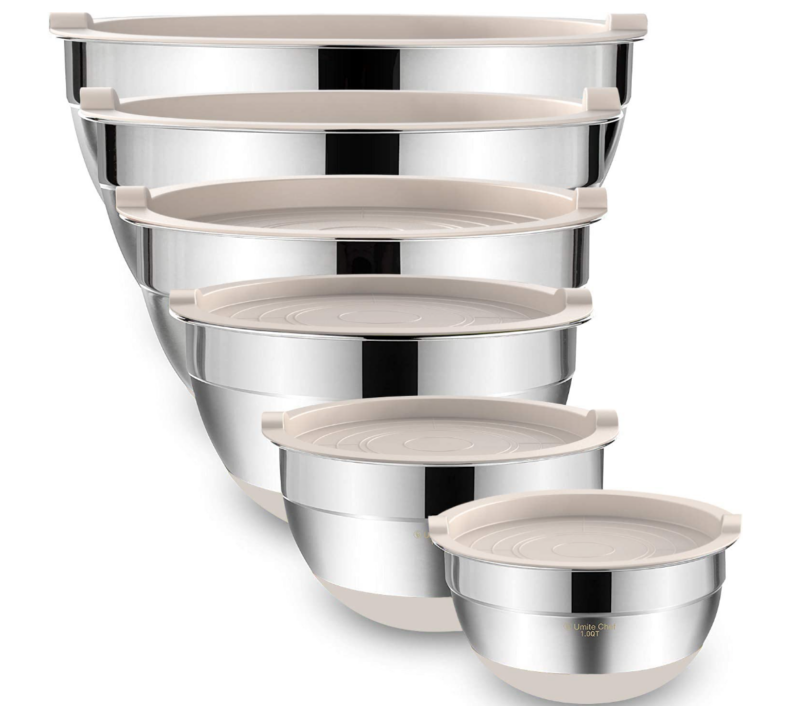 These are the mixing bowls I mentioned before. Love the no-slip bottom. A heads up that closing them is not tricky if you know what to do. When you place the lid on top, push down in the center and the extra air will escape. Once the center is down, the rim closes easily. You won't be able to push the lid down if you start on the edges. I learned the hard way (instead of reading the instructions).
SOFT PLACE TO LAND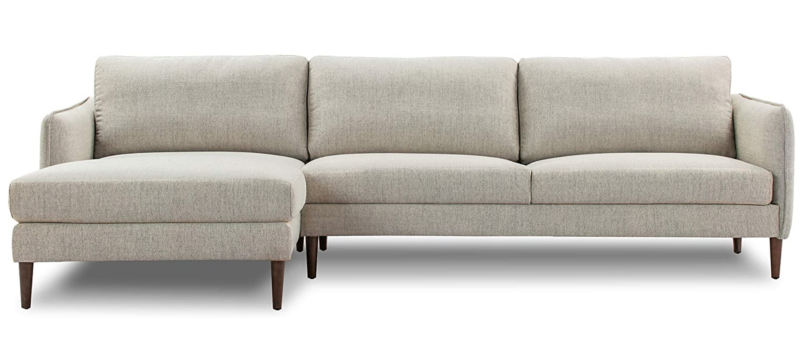 A friend reached out about a small scale sofa. This one is made by the same people that made our leather one. We have been really pleased with the quality. This is going in an office they have and I think it's a great choice. Love the lines and the fabric.
PRETTY MUTED COLORS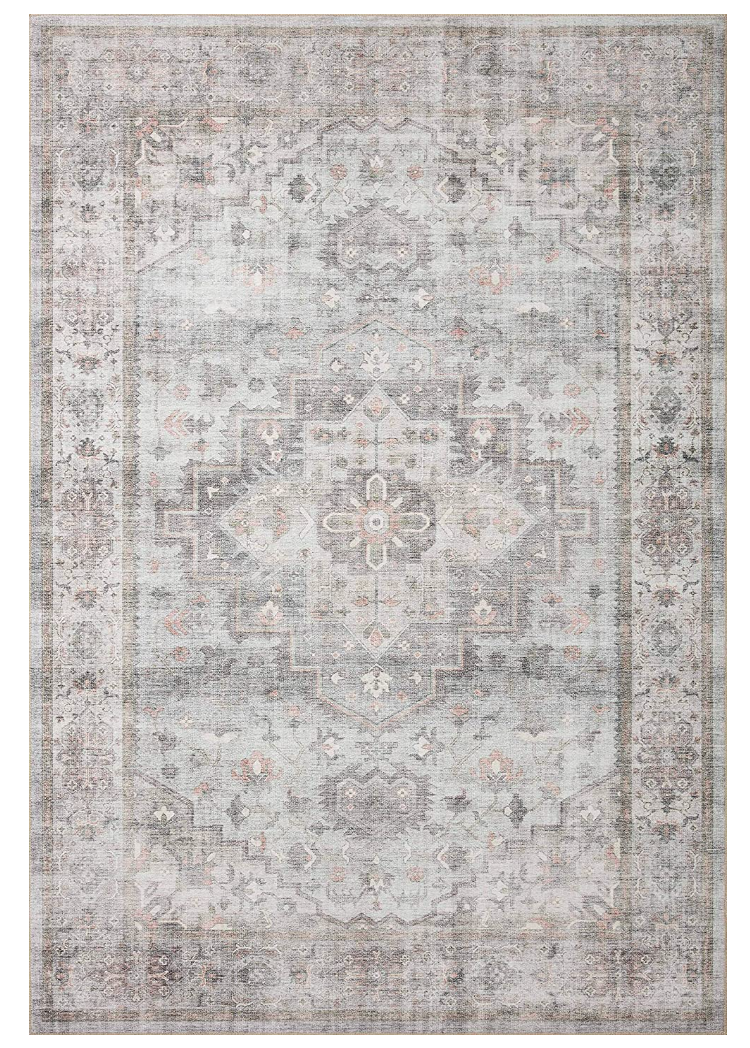 The colors of this rug are just so lovely. This is the Dove/Blush version. These rugs are the flat type with no pile. We have a few and love them because they are so easy to clean and care for.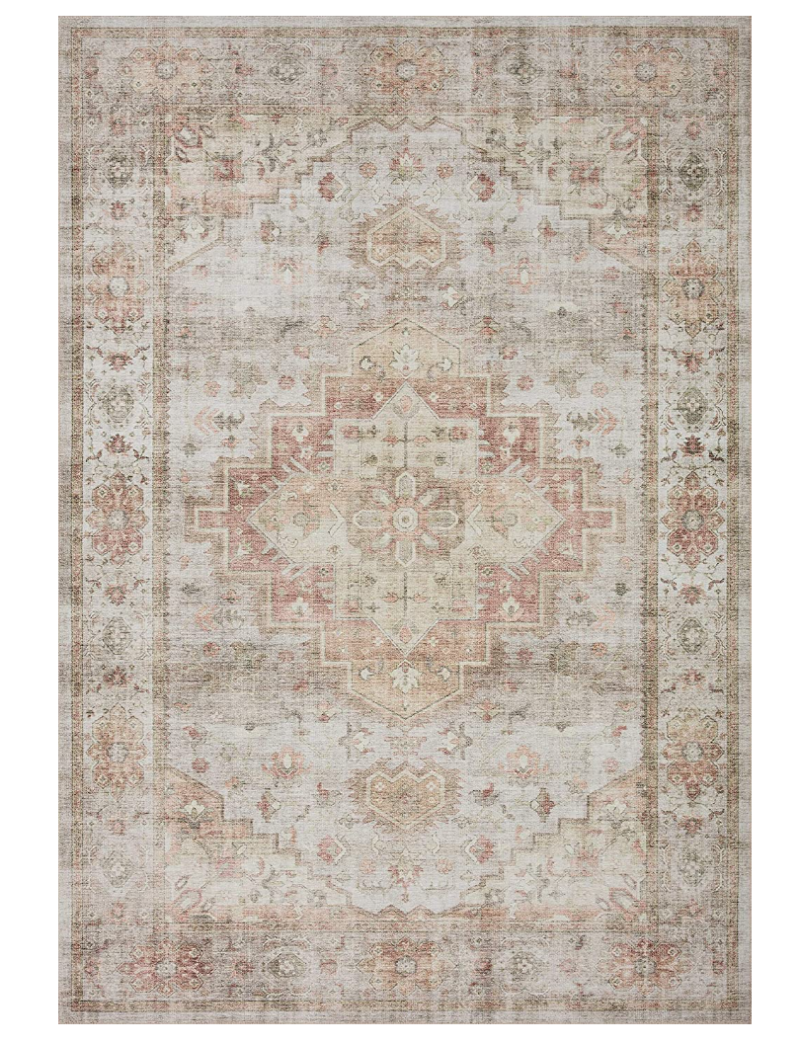 I am considering this sage/multi version for my daughter's bathroom update. Which by the way, you have not missed the reveal. We have WAY TO MANY unfinished projects happening and that is one of them. I am determined to focus once the kids are in school.
LOVING THIS VASE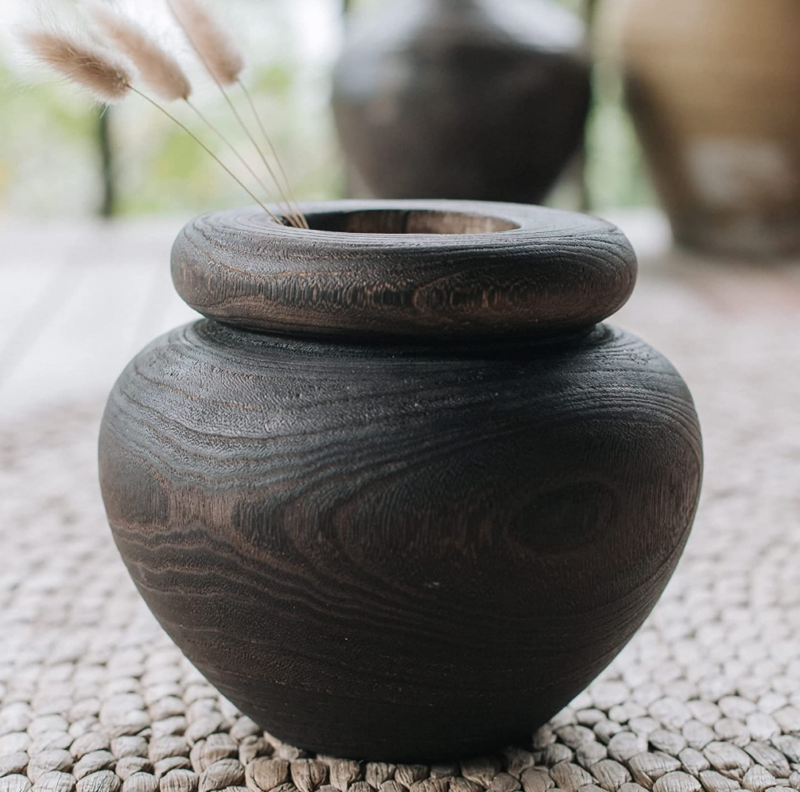 This is a beautiful piece. I am considering ordering it for our new kitchen. Either for our open shelves or the island. I really like the scale, color and texture.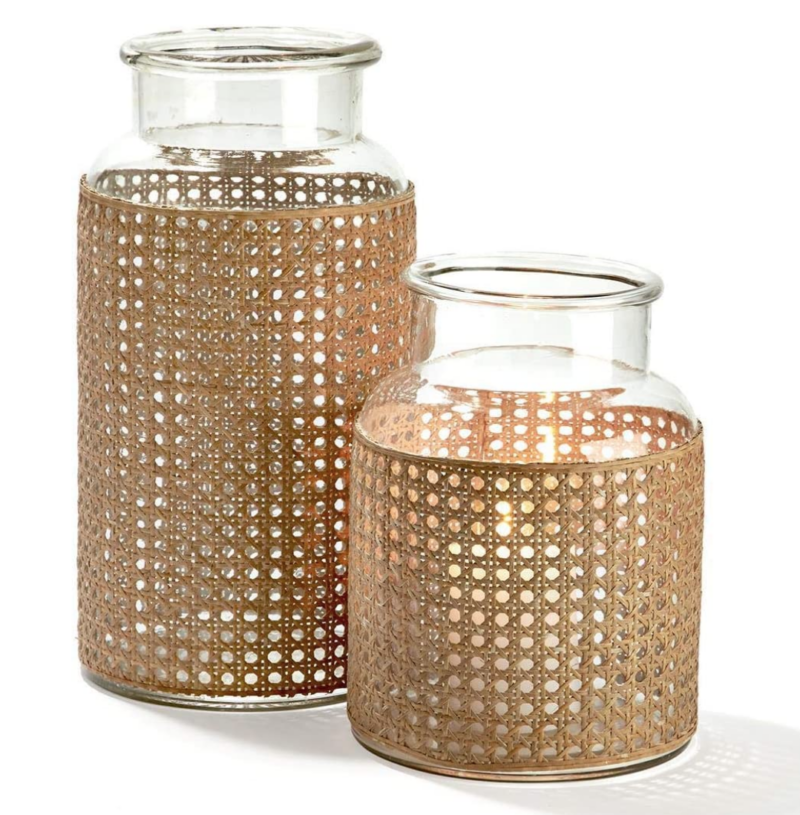 These are a splurge, that's for sure. I was a bit shocked with the price, but caning is expensive. I'm on the hunt for a better option. I bought this Teracotta jug from McGee and Co. for $40 and can't wait for it to arrive.
SUCH GOOD BRANCHES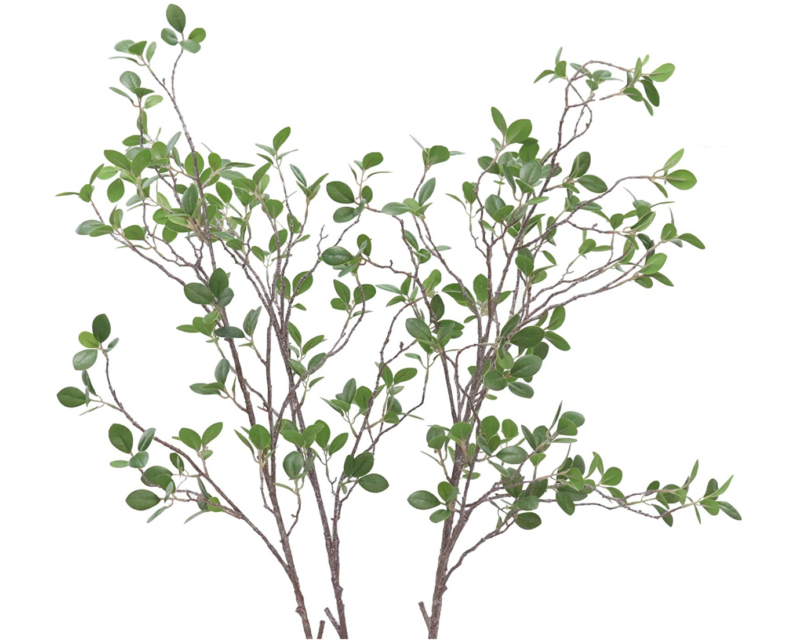 The reviews on these stems are mixed. Overall, they get great reviews but some say they look fake. But they are so there's that. I really like how they look like you picked them from outside. I LOVE the idea of these oversized stems in a large vase. So great on an island or in an entry. My trick is that when we host or entertain we forage for real stems, but on the day to day, I am a big proponent of faux stems. It's just so much more practical.
The white vase shown above is actually tiny. It's actually only 5″ tall so that would never work for larger stems. It's darling for a small arrangement, though.
This isn't an Amazon find but it's under $100 and stands 17″ tall. I think it's so beautiful. If you are looking for something on a grand scale, this is really pretty. Another option is a thrift store or antique market for something very large.
DECORATIVE TOUCHES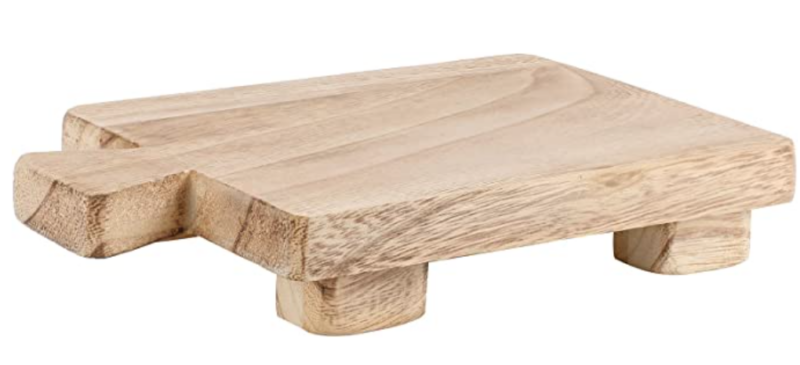 I like the look of raising things up off of the counter. This wood riser would be cute for salt and pepper or even olive oil. Also cute in a bathroom with soap and lotion. Just be sure to look at both sizes and measure your space and what you plan to put on it.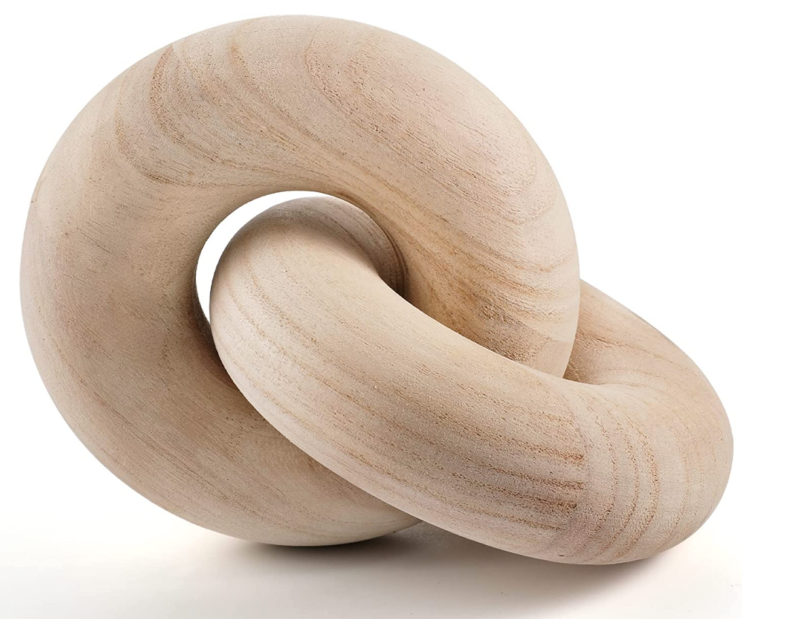 Sometimes the hardest part of decorating is the finishing touches. This is a nice sculptural piece for on top of books or to set in built ins. It receives five star reviews.
Ok, mamas, I am off to soak in the last days of summer. And of course, whip up a rainbow cake like we do every year. Enjoy your day and thanks for being here.
*On a totally random note, many of you have said Bloglovin is how you used to read my blog and that is no more. Apparently, Feedly is a way to have the blogs you love all in one spot. Thank you to a reader for passing that little gem along.