Good morning. With just a few days left of school we are starting to unravel just a bit. I overslept after staying up way too late for a concert and teacher gifts were accidentally left behind on our island this morning. Off to a great start. Needless to say we are ready for summer mode. And with summer mode comes fun shorts and dresses. Found some darling pieces from Amazon and Target that I can't wait to share with you.
*For reference, I am 5'7″ and wearing a small in all of the pieces.
AMAZON FINDS
Quick note on Amazon finds. Most often, things arrive very wrinkled. My tip is to steam it before you even try it on. Truly, the pieces look entirely different once the wrinkles are gone. This is the steamer we love and use daily.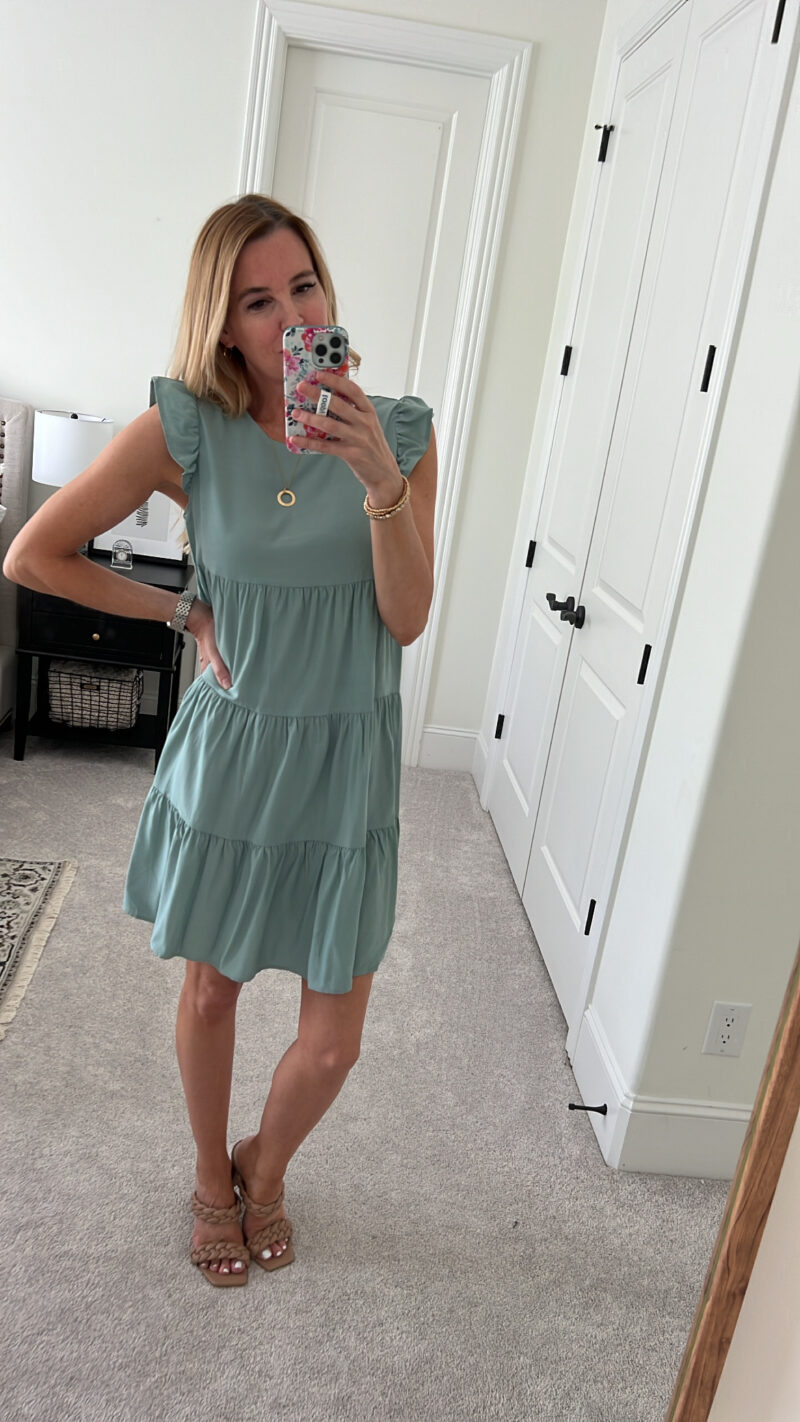 First up is this $30 Amazon find. I have to say, I am a huge fan. This color, Grey Green, is so pretty. This is a very accurate depiction of the color. The dress comes in a ton of colors and is true to size.
Because it's a babydoll style, it won't be form fitting, but I don't find that it has too much fabric like some do. I would buy this again for sure. The sandals are extremely comfortable and worth every penny. I wear them all the time.
I still wear this gold bracelet set daily (style #3). Will it last forever, no. But for $15 it's been fantastic.
FLORAL DRESS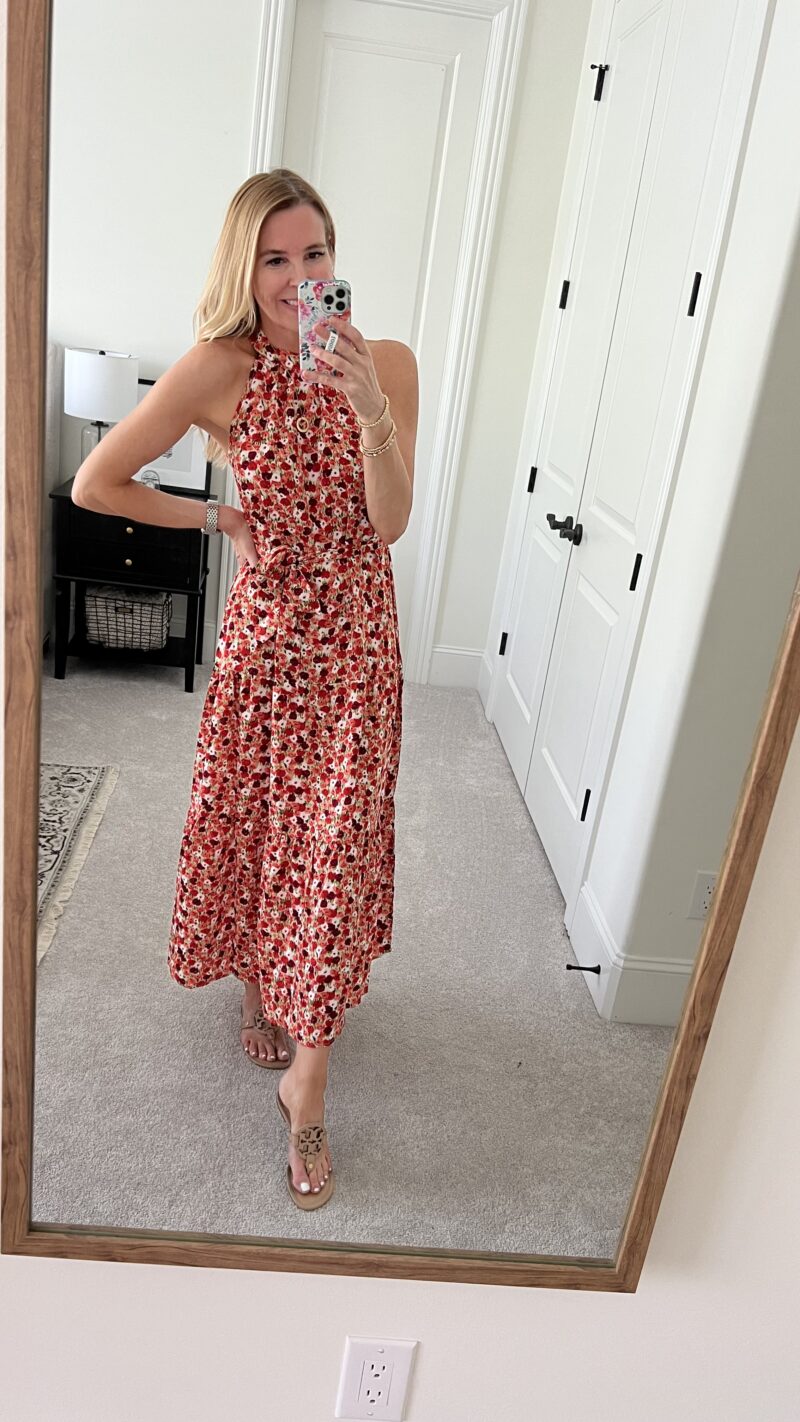 Such a pretty dress. I love the cut and it didn't even need to be steamed! So this would be a great vacation dress. It's very lightweight and perfect for summer. This is my go-to strapless bra (very comfy).
Here is an up close of the print so you can see the exact colors. I have the new iPhone and I have to say I am extremely disappointed with how it auto edits and changes things so I am trying to share exact colors with you.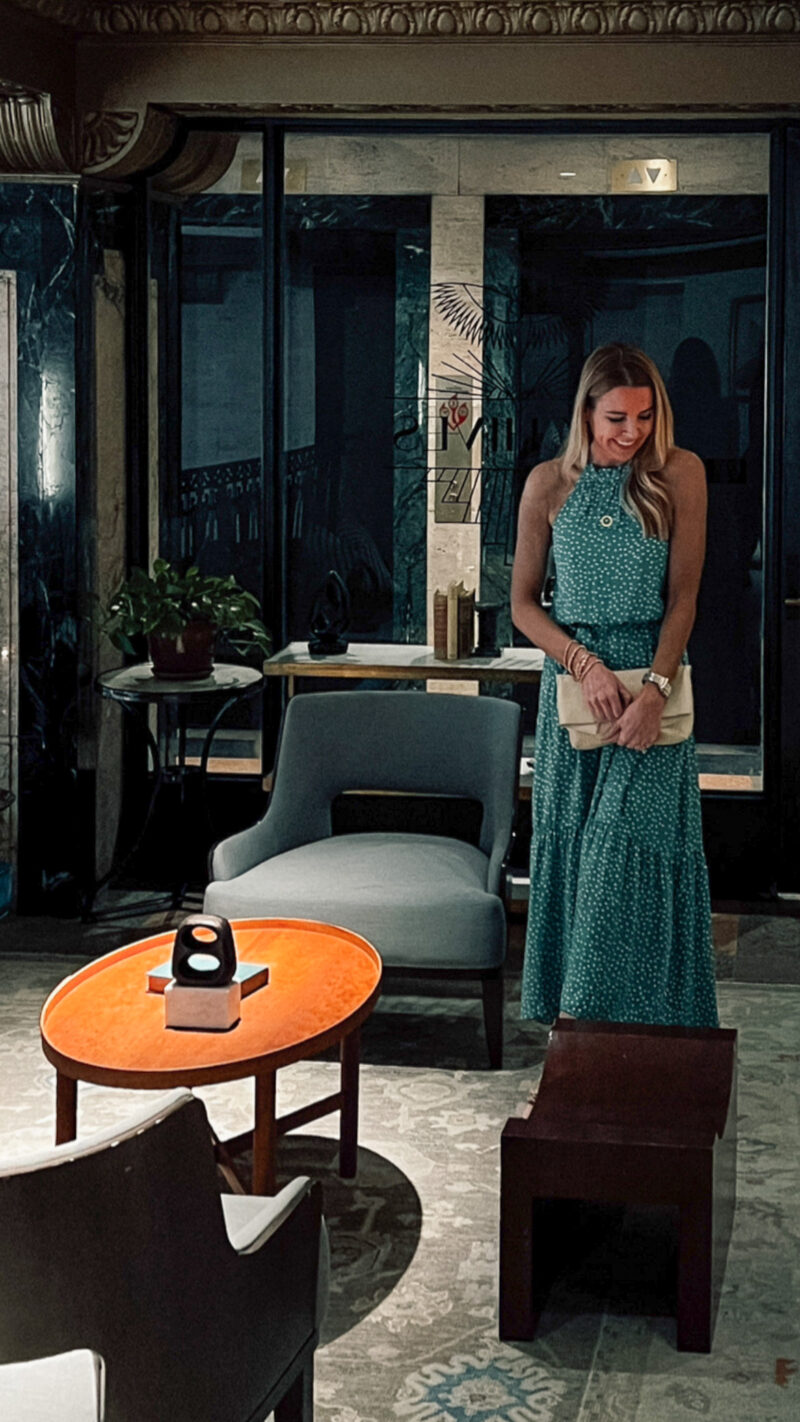 This is my other favorite Amazon summer dress. The back is open so if that bothers you, the one above may be better. I own this one in three colors and always receive compliments. It's a good one, girls.
SUMMER SKIRT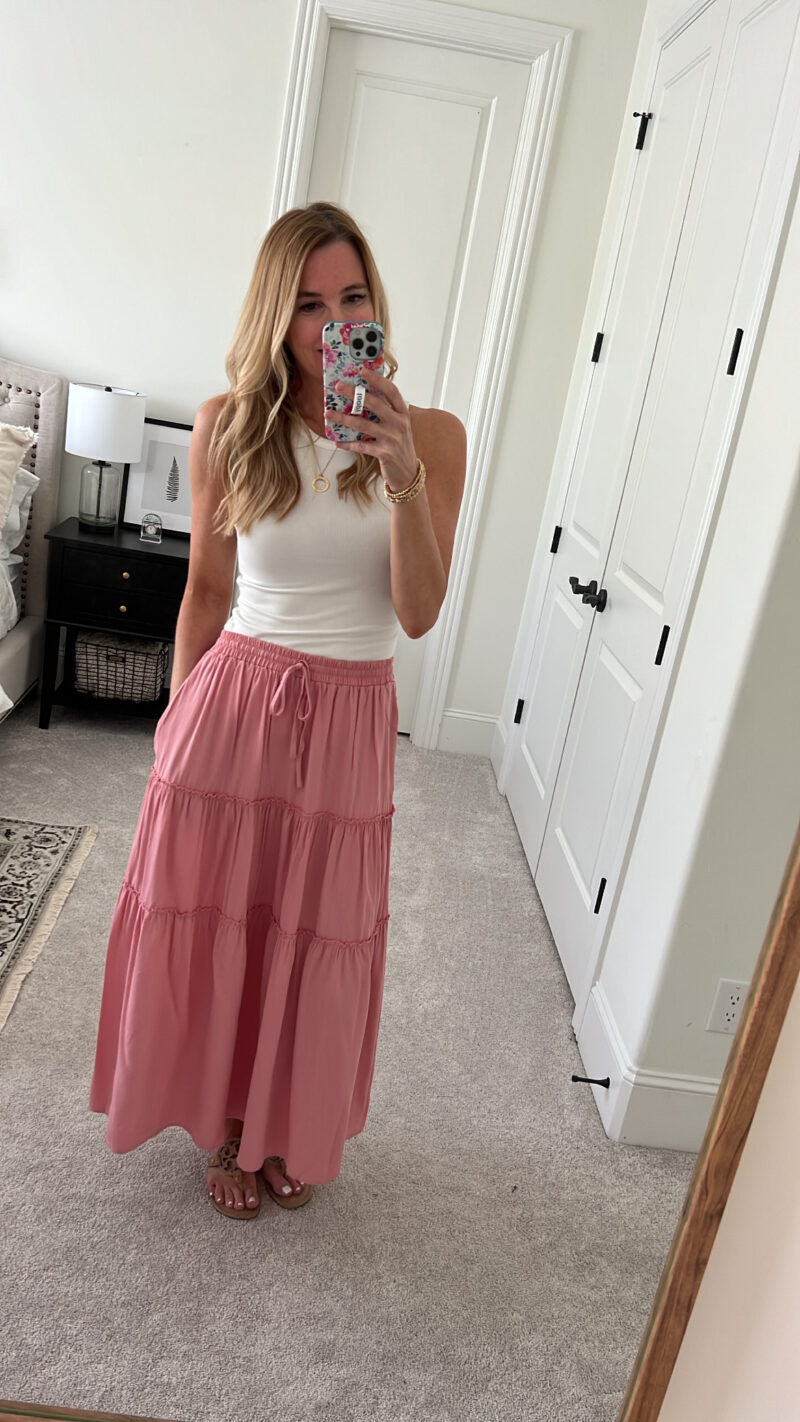 I plan to live in skirts and dresses for the warm summer months. I am really pleasantly surprised with this one. Love how long it is and it comes in so many colors. It is a nice weight and flows well when you walk. It is true to size and has pockets. This would be cute over a one piece swimsuit for summer vacations, too.
*I did buy this cover up last year for $15 and still love it.
THE WHITE TANK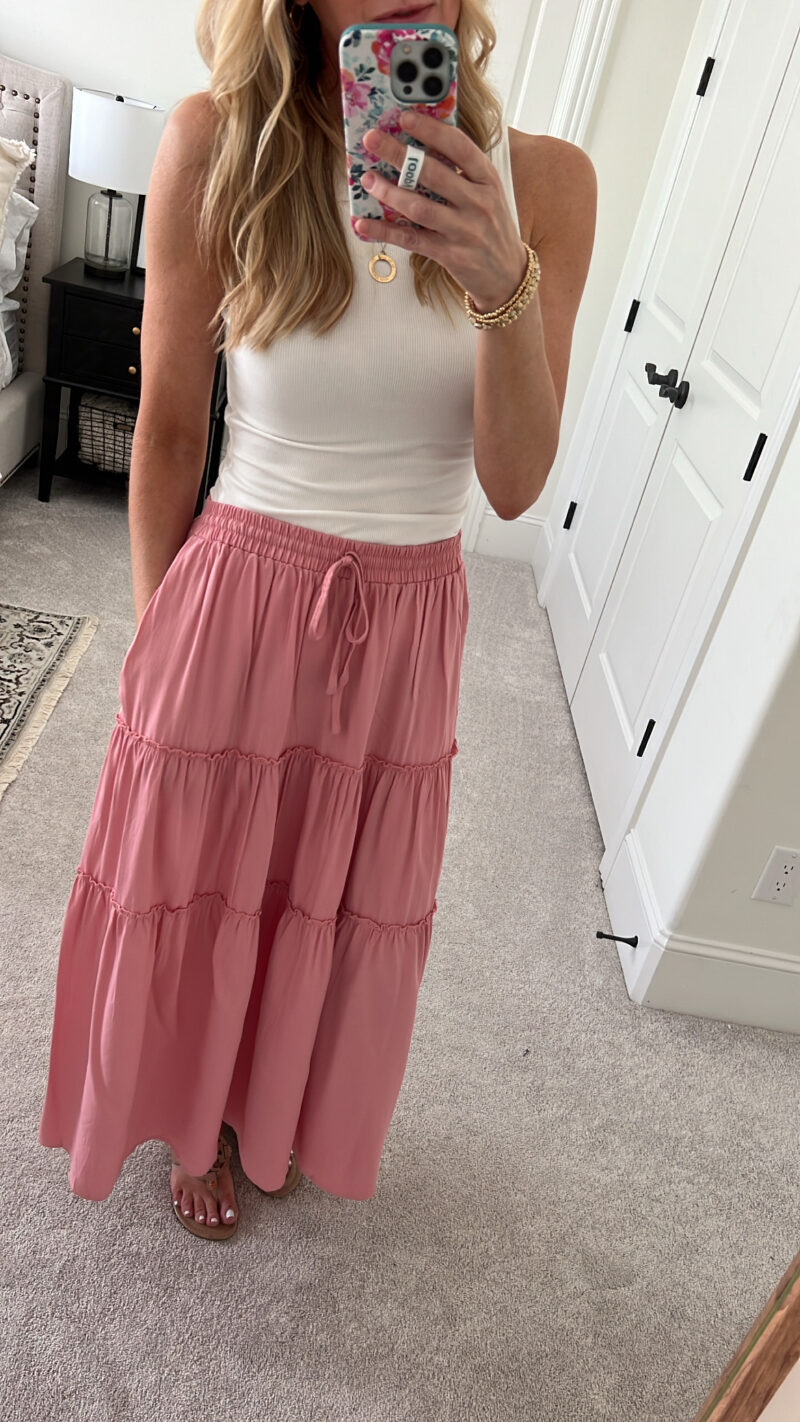 Big fan of the white tank, girls. Really like the cut and fit. It comes in more colors and even a fun flag version for the Fourth of July.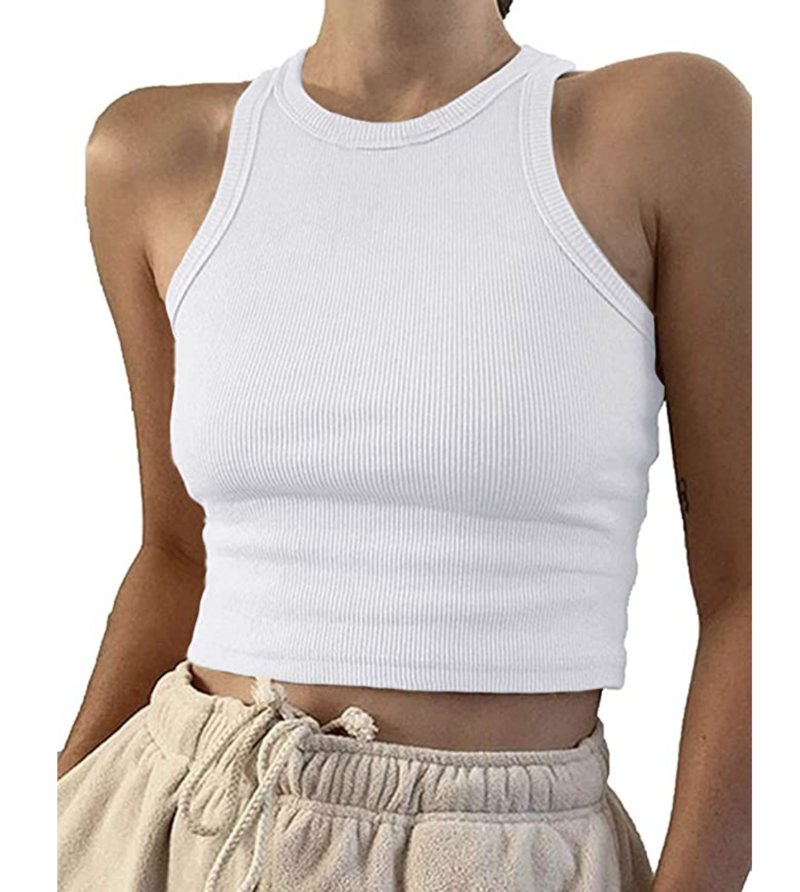 My daughter loves this cropped version of the tank. It looks darling on her.
CAN'T BELIEVE THESE ARE TARGET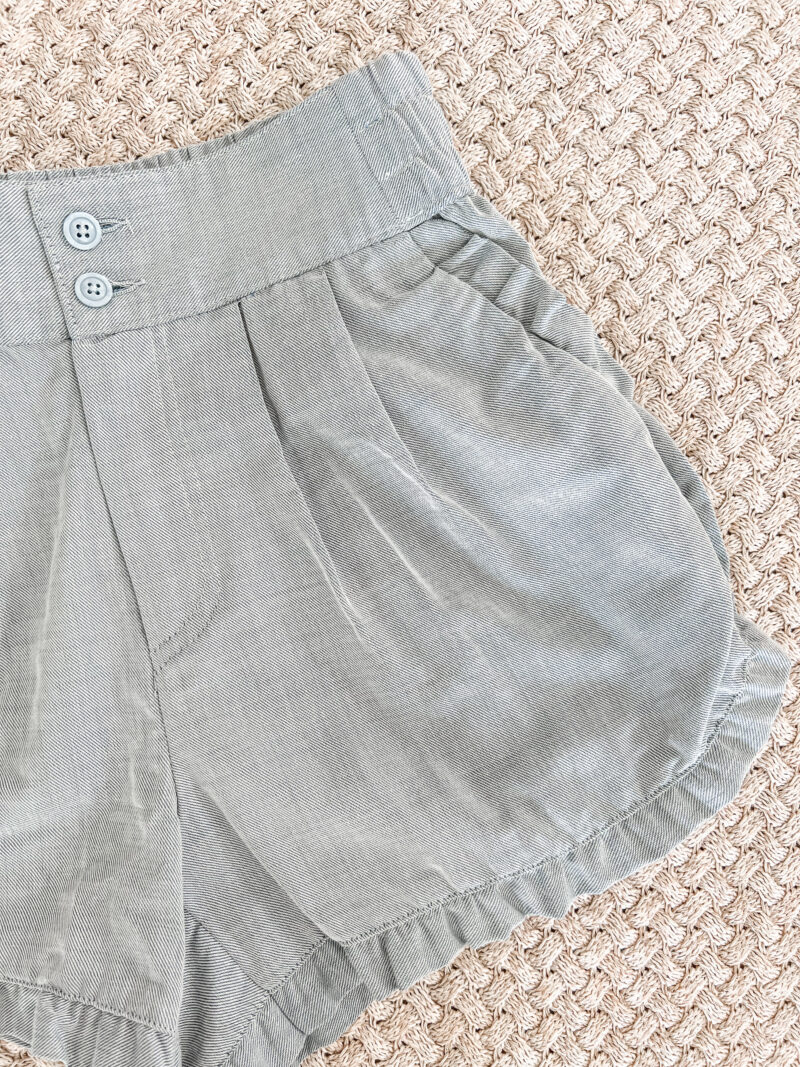 The other day I was browsing in Target and couldn't believe my eyes. These shorts are so darn cute I had to tell everyone right away. It's like a sporty cut short meets feminine perfection. The ruffle goes up slightly on each side which makes them even better.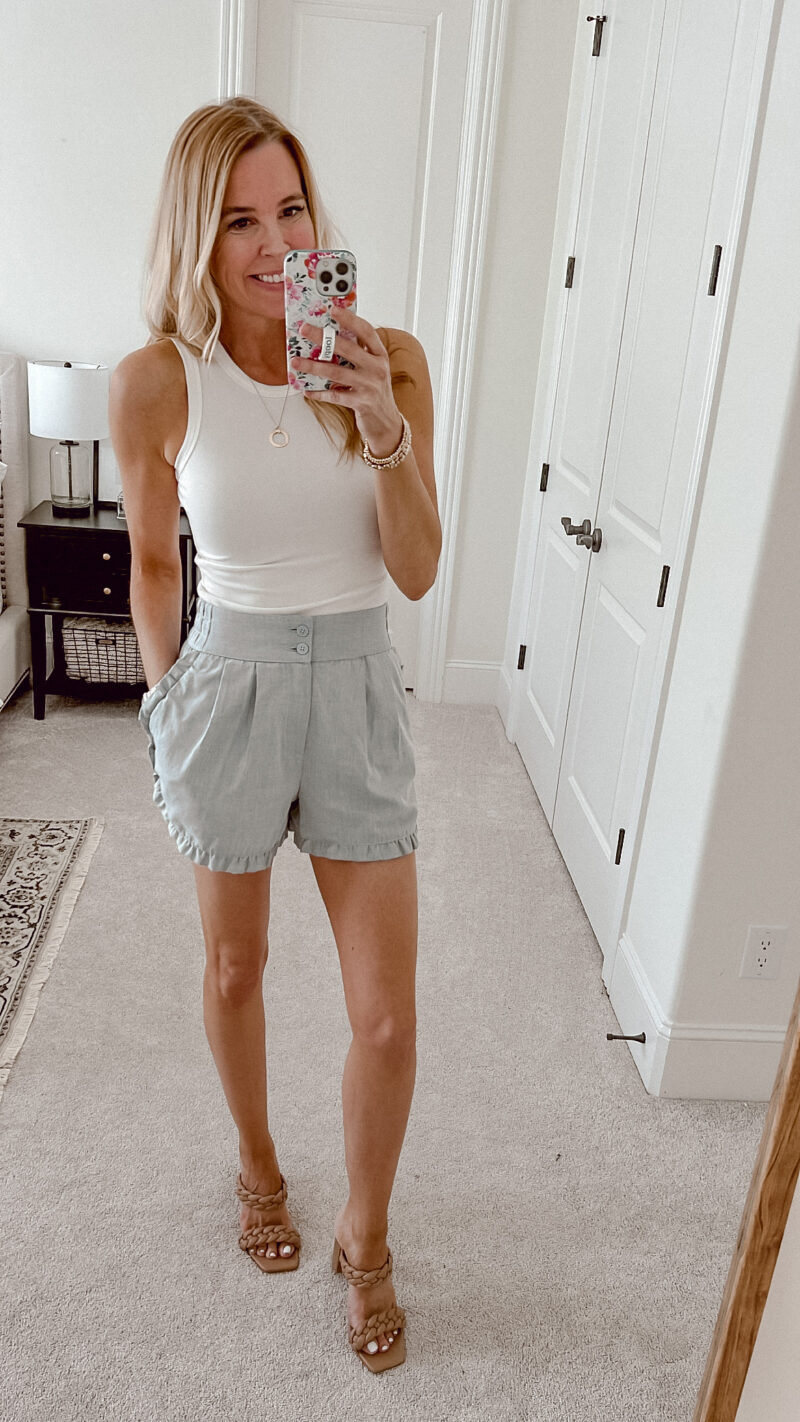 These shorts are true to size (wearing the 2) and have a comfortable elastic waistband in the back. I think I need to order myself the black ones, too. The best part is that they aren't too short. They will be great with sandals ($30) or heels for a dressier look. Amazon has a version of my heels here ( I have not tried them yet).
NEED A HEALTHY GLOW?
On a different note, are you a fan of self tanners? I have used so many. I've had this one for months (and hadn't tried it). It has clean ingredients and I have to admit I was skeptical. I LOVE IT!!!!! Oh my goodness. It goes on like a body lotion without a funky smell. It won't stain your sheets or clothes and gives a really nice even color. It's not crazy dramatic of a color but very natural. Don't panic when it looks white on your skin. It will soak in. I like it so much I just ordered more. You can also find it here.
It also washed off my hands easily and didn't leave them tanned. Such a good product and I am over the moon that it has clean ingredients in it.
If you want something ultra dark and immediate color, this is my go-to. Although it will get on sheets, so it's best to put on before going out and then rinse off. But it is really reliable dark color.
JEAN SHORTS FOR SUMMER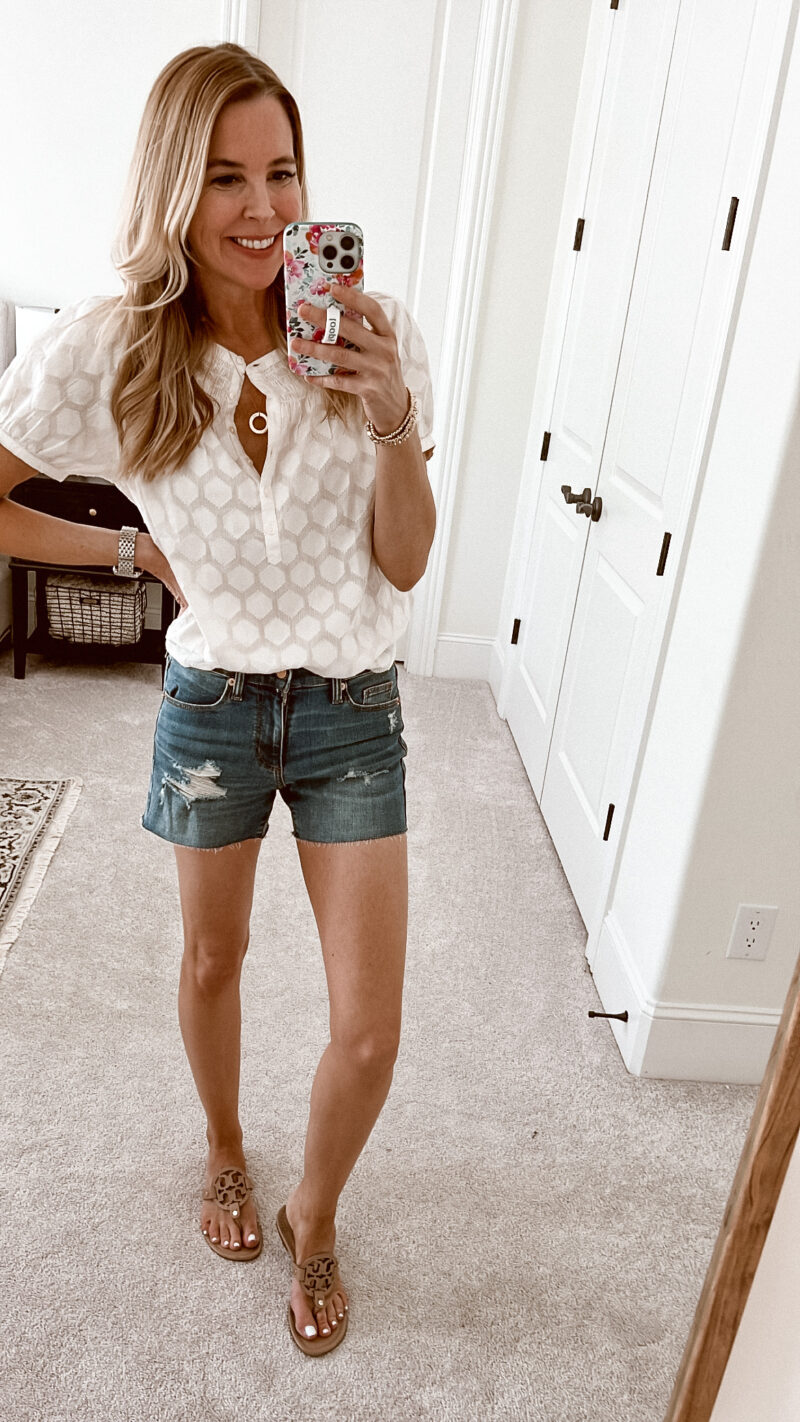 I also stumbled upon these jeans shorts (under $20) and am so happy with them. In fact I wore them out the day I bought them. Always a sign you like something! They come in a few washes but only this medium wash has the distressing. I love that the aren't crazy short and have a really nice fit. Wearing size 25.
You can find the dupes to my sandals here.
BLOUSE ON SALE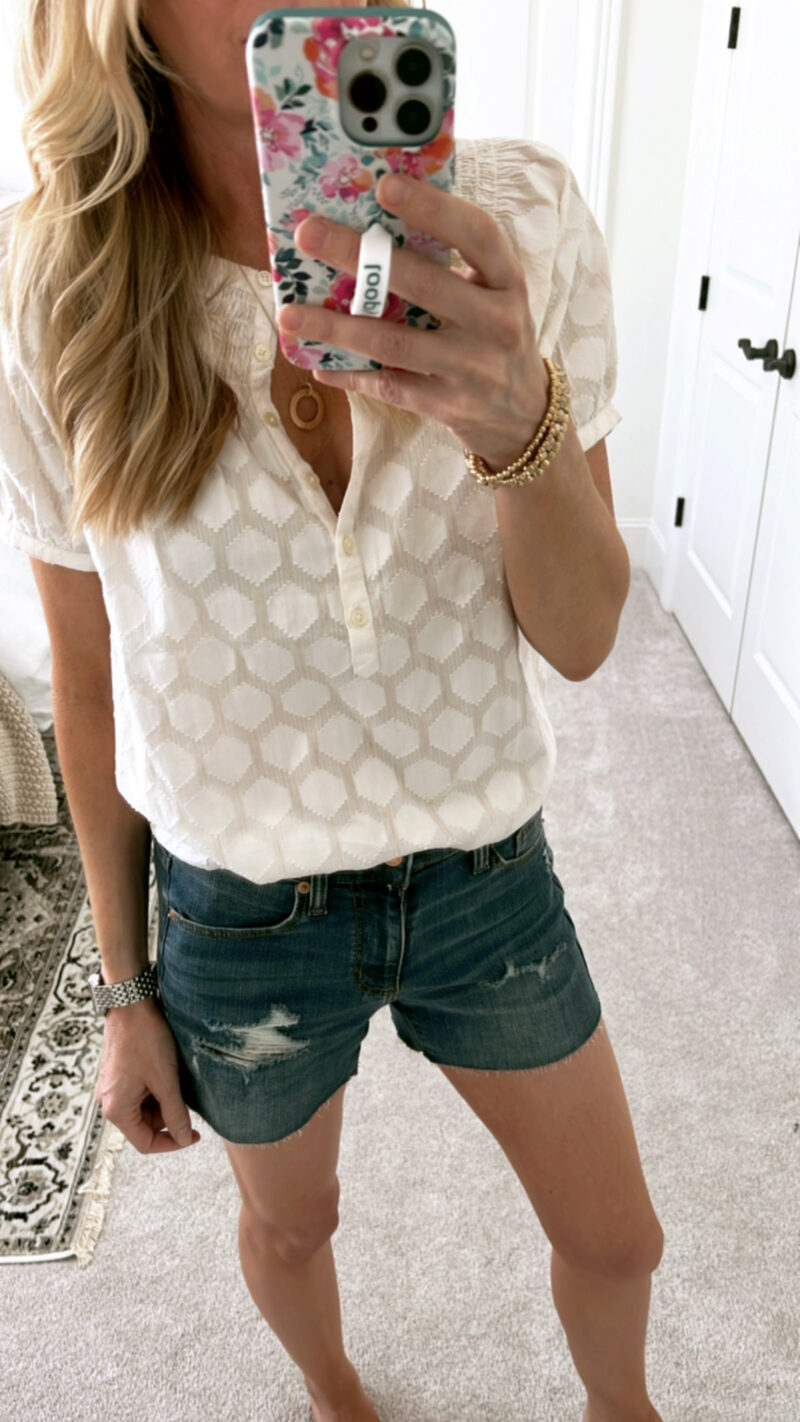 I paired them with this pretty blouse that is currently on sale for an extra 50% off. I've already gotten so much use out of it.
CONCERT LOOK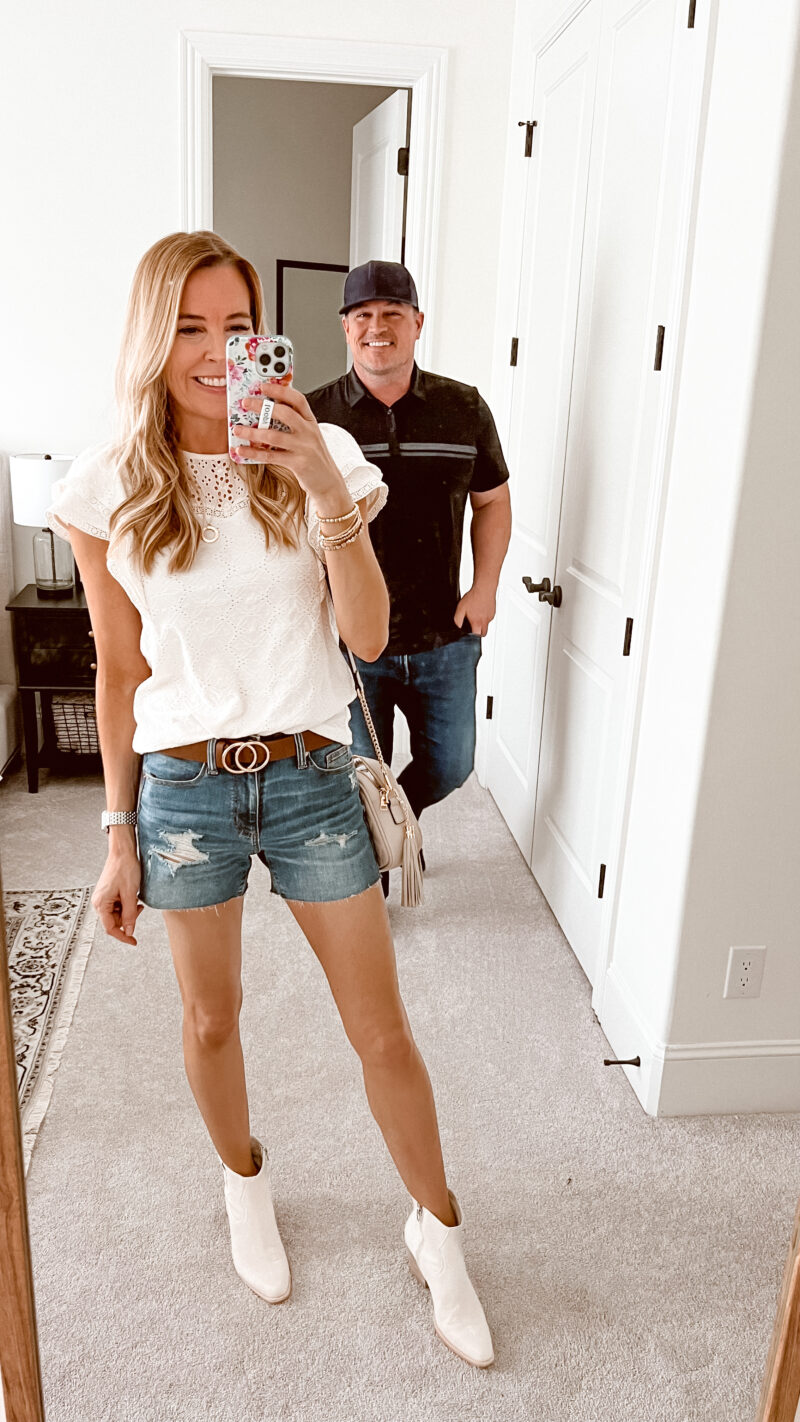 When your hubby walks right through your photo. We headed out to a concert last night and I paired the shorts with this top and these booties (love these). In fact I walked a good 15 minutes to and from parking areas and they felt great. I also wore two more Amazon finds (handbag and belt). I've gotten so much use out of this handbag ($22). Mine is the stone color and looks far more expensive than it is.
This satchel was at Target and is really cute in person. I actually regret not buying it so I may order it for myself.
I'll be back with mores summer inspiration soon. But for now I am off to turn this day around and be productive. Make it a good one, my friends.