Do you ever have those weeks where you feel like you have no idea what day it is? We are a bit frazzled over here and burning the candle at both ends. Having said that, we are also headed into a weekend away up in Napa! I can hardly wait. I have not been for years. I think the last time I was there was in college. So a good five or so years ago (I wish).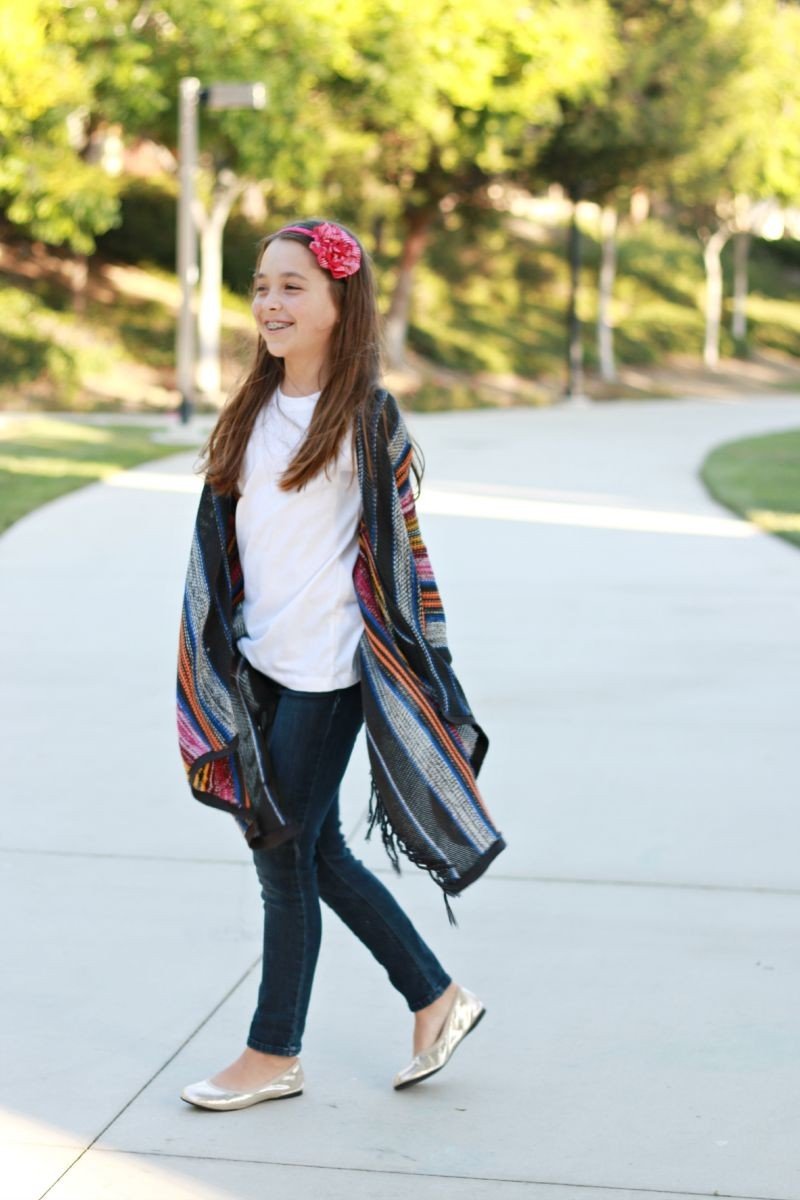 I was really excited when Nordstrom invited me to look at their children's sale finds as the Anniversary Sale officially launches tomorrow. My daughter has a style all her own and I was SHOCKED when she actually picked out things I loved, too. I am just keeping it real. We rarely pick out the same items. But she saw this fringed cardigan and went nuts. And I have one from the sale that is almost identical.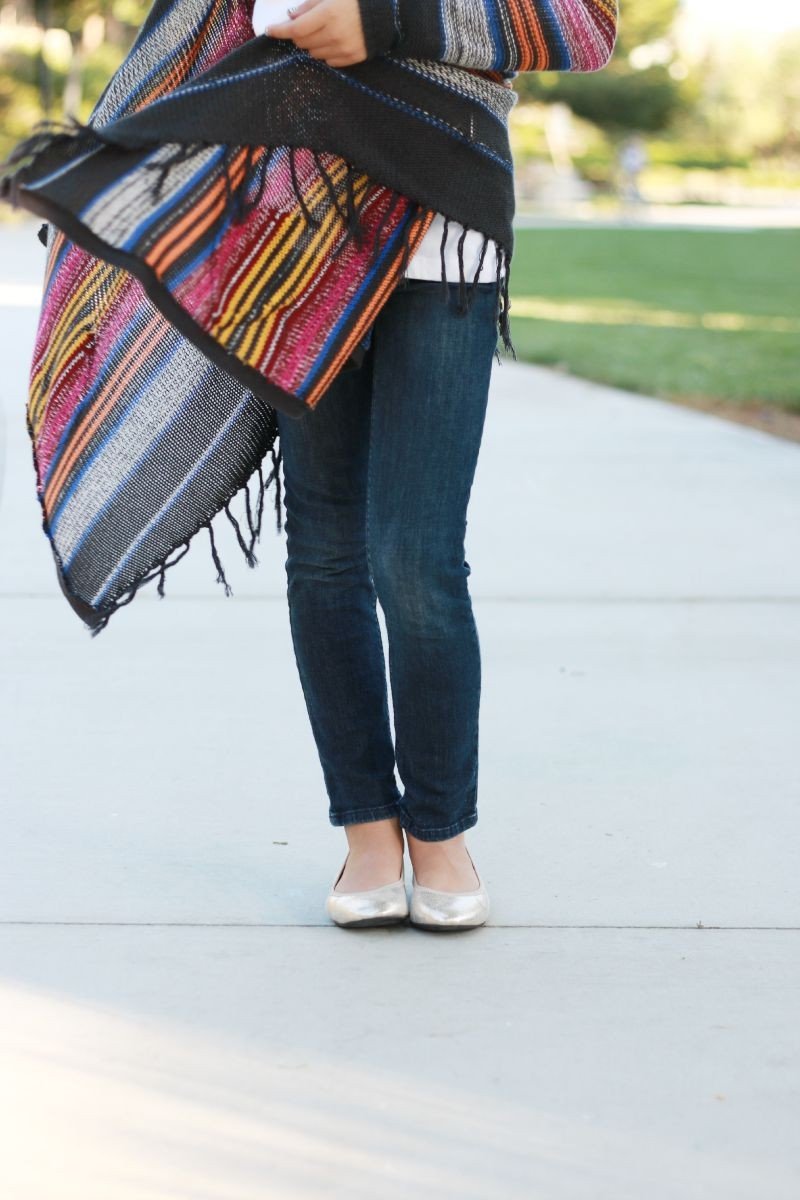 Even more exciting is that she loves these shoes. We are normally wearing black Converse over here. These are just the right amount of gold shimmer and will go with everything. I bought these online as they received great reviews. She has sensitive feet and is very picky. She loved these as soon as she put them on. I almost cried. That sounds ridiculous, I know, but honestly we have major shoe battles over here because nothing fits or is comfy for her. Score. I am going to order whatever colors they come in.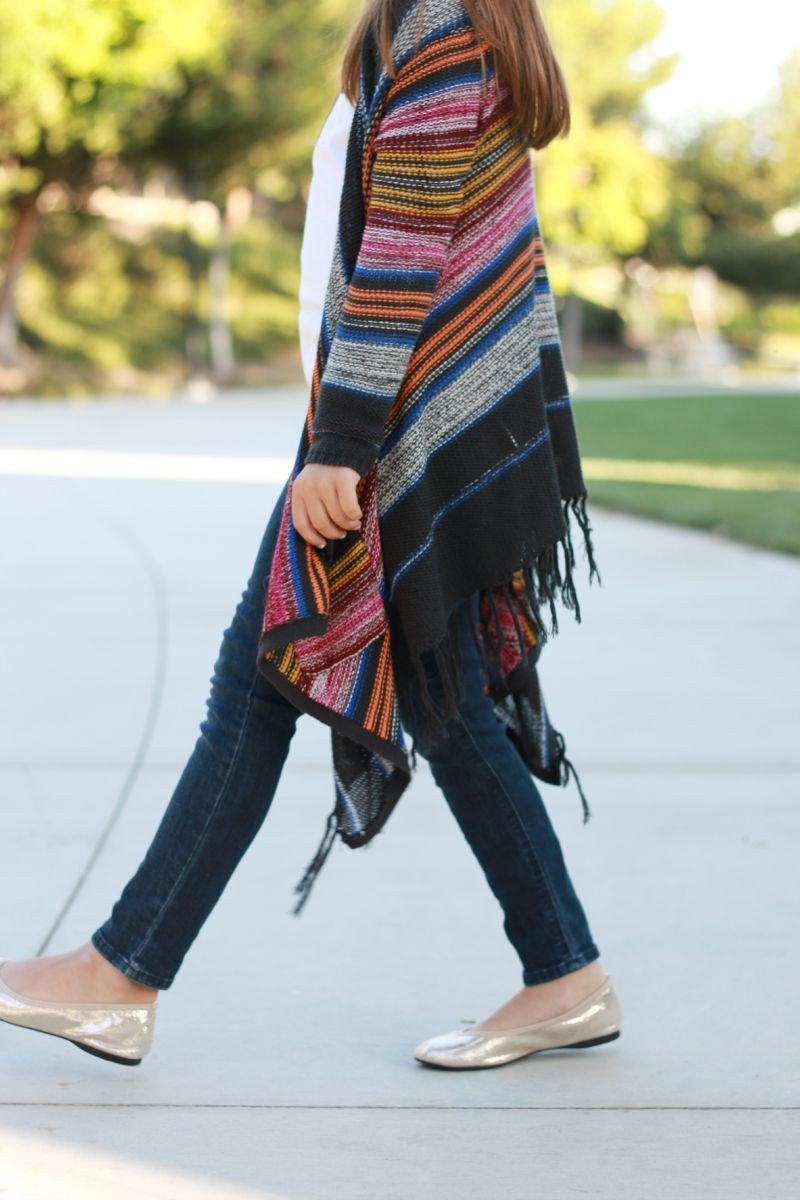 Oh, how I love this sweet little girl. I asked her to model the outfit and she had the best time doing it. I just can't believe how grown up she has become. My son had baseball camp last week and she and I were able to spend so much one on one time. It was a beautiful thing.
click on any item for details
I thought these were all so cute. I tried to group them as I would style them for Riley. And those pajamas! Too cute.
Shop These Looks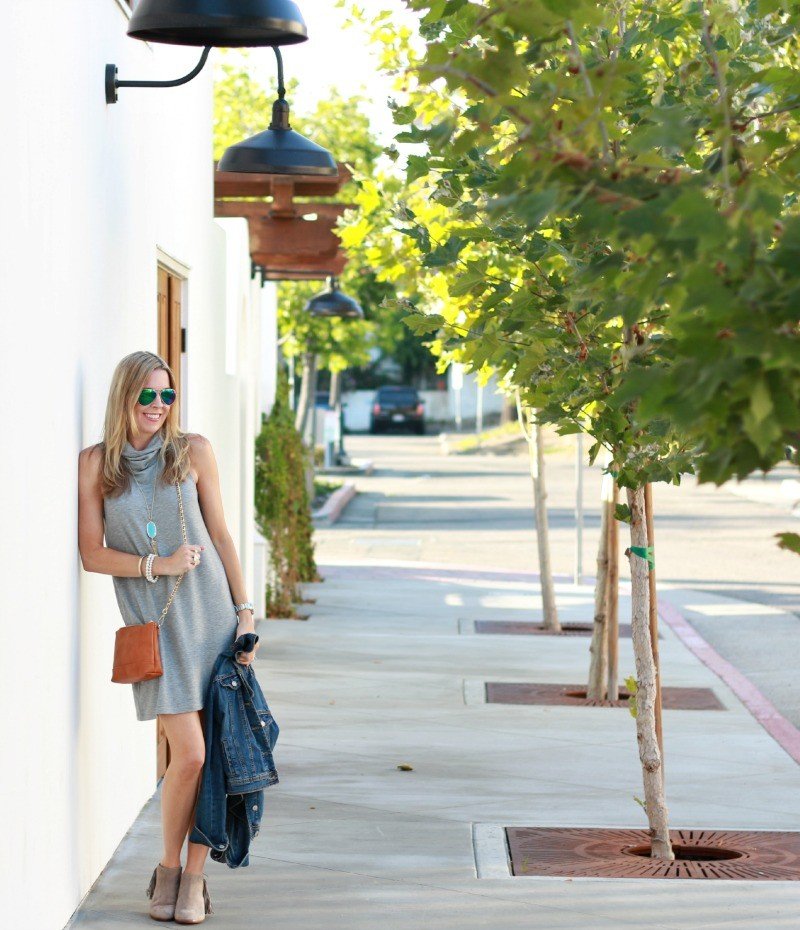 dress | booties | jacket | handbag | necklace | sunglasses 
And this is still one of my favorite finds from this sale. The dress is under $40 and so so soft. Other fun items below
Shop My Favorites for Women

And I will be back to round up darling looks for the boys in your life. I have a son who is pretty picky about what he wears so it was nice to see a few things that were his style (he is a stripe lover like me!). And the pajamas are a favorite around here.
Preview of Finds for the Little Mr.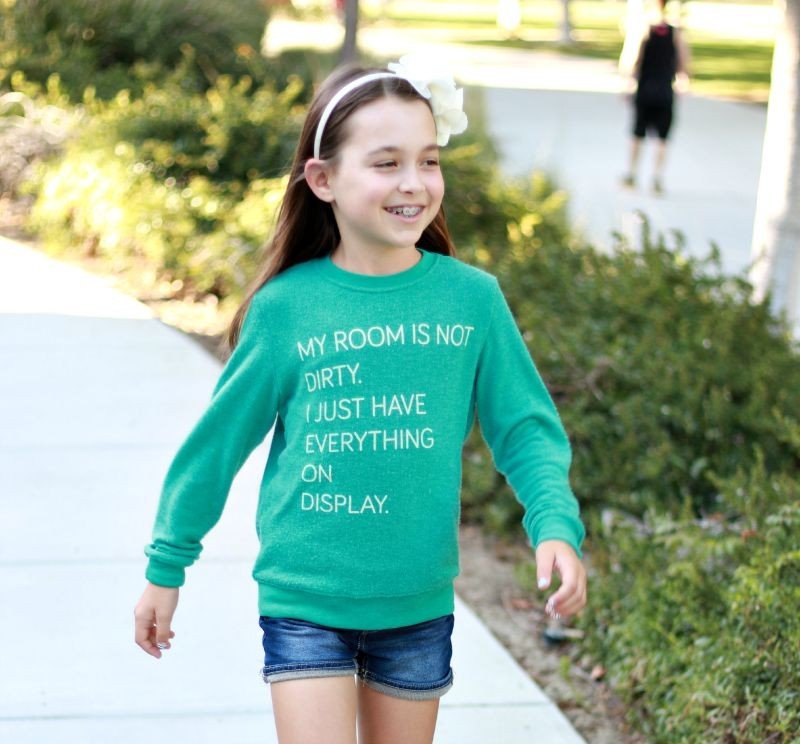 Can we talk about this sweatshirt?! So funny! This is sooooo my daughter. Her room definitely has a lot "on display!" Can you relate at all?
And feel free to check out the sidebar button that reads "Nordstrom Anniversary Sale" where I have curated my favorites for you.  I also wanted to mention that I have this for my face and really love it. This is a great price.
What are you up to today? My children are finishing up a week at VBS and have loved every minute. They have grown up doing the same camp with their friends each year and I adore the tradition of it.
*Happy to collaborate with Nordstrom on this post. Affiliate links used.