Proud to partner with Walmart on this post.
Back to school. Well, maybe. While the upcoming school year is going to look different for all children, depending on where you live, one thing is for certain. Children need something to look forward to. I was just having this conversation with my girlfriend and how her kids are asking to go back-to-school shopping. I love that. I have the best memories of doing that every summer with my mom. So whether your children will be at home or in a classroom, a little bit of tradition goes a long way. These looks from Walmart won't break the bank and are all so cute for the younger kids.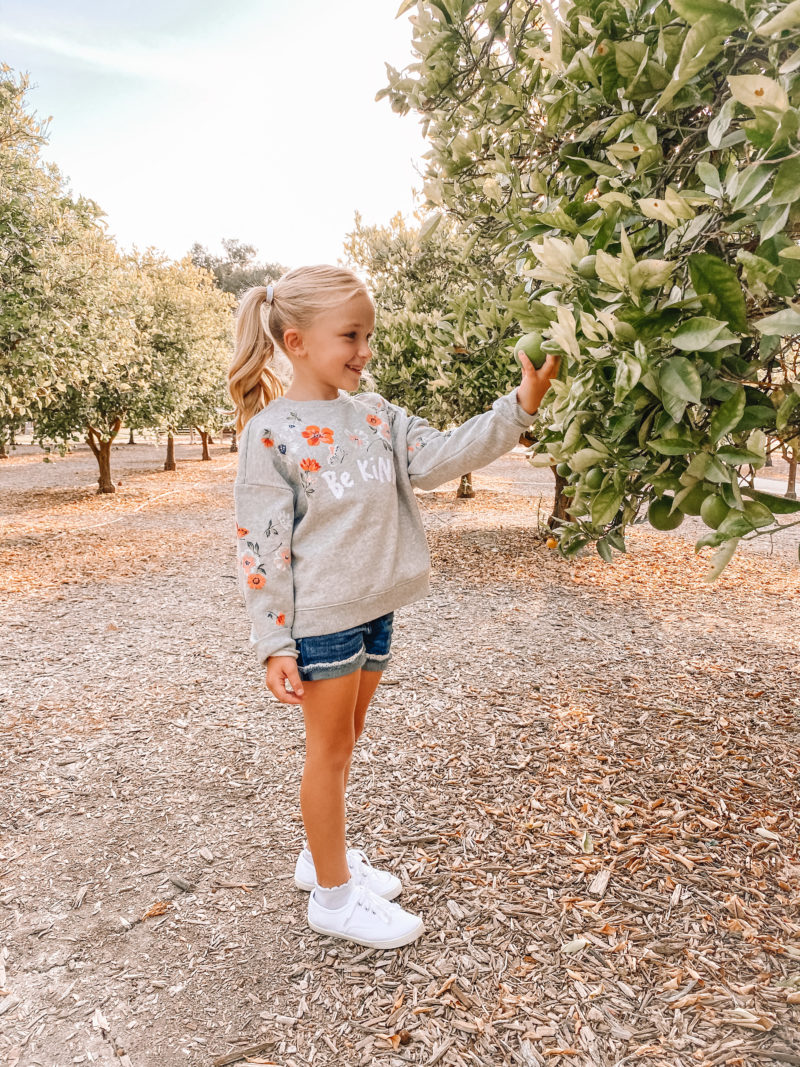 sweatshirt | jean shorts | sneakers
This little one offered to show off some of her back-to-school looks for us. I love every single one of them. The "Be Kind" sweatshirt is adorable. As are the eyelet trimmed jean shorts. Can I have this outfit in my size?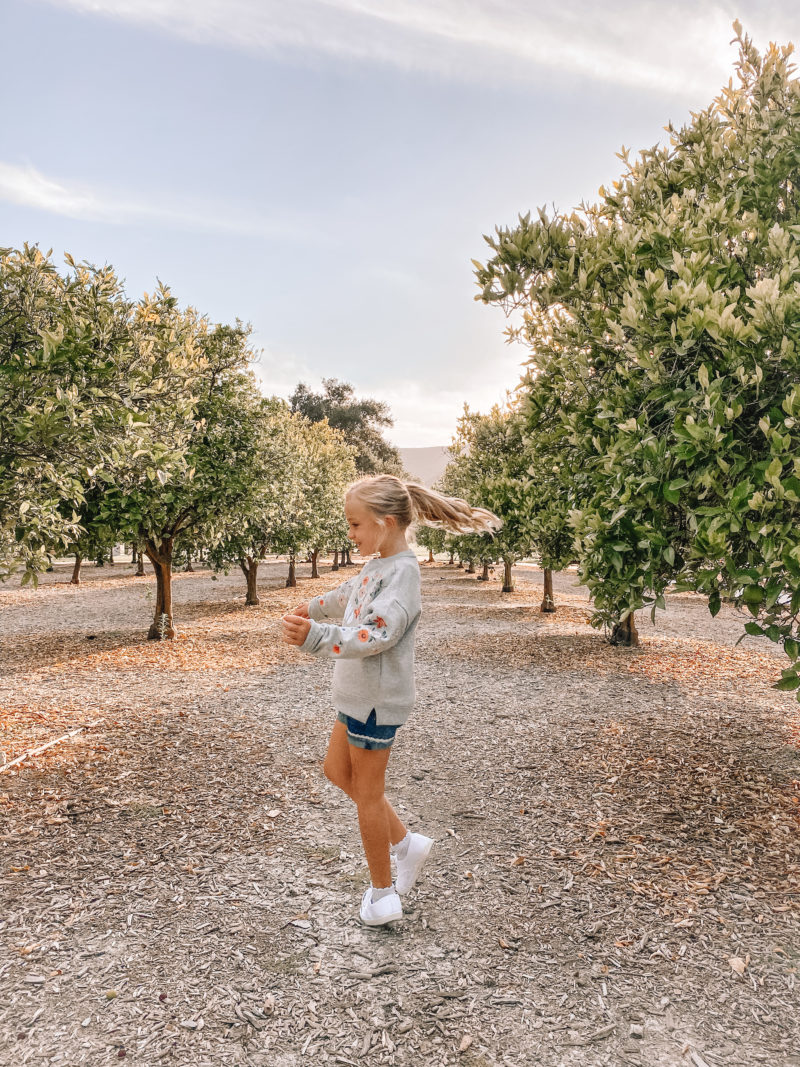 I love a fresh pair of white sneakers (something that I always wore when I was younger, too). They are timeless and classic. And good for running around the neighborhood.
BACK TO SCHOOL FOR GIRLS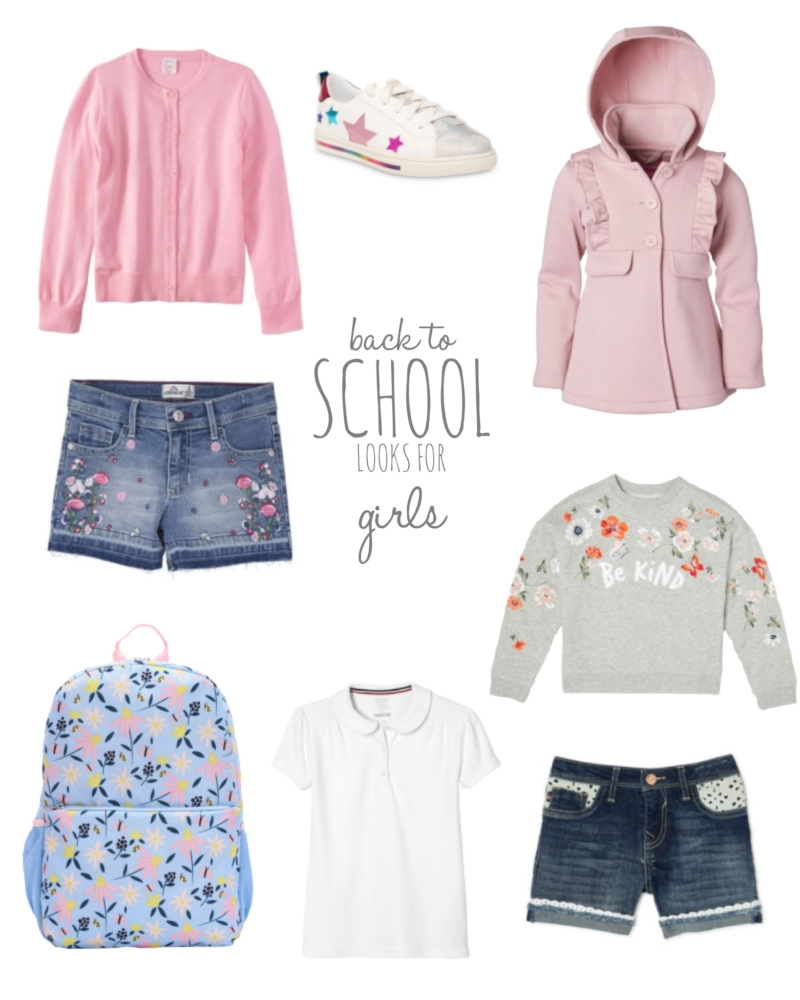 shop these looks

So many sweet pieces. Can you believe this pink coat? It is under $20 and such a classic look. I also really like the floral backpack set (comes with a matching lunchbox).
ON THE GO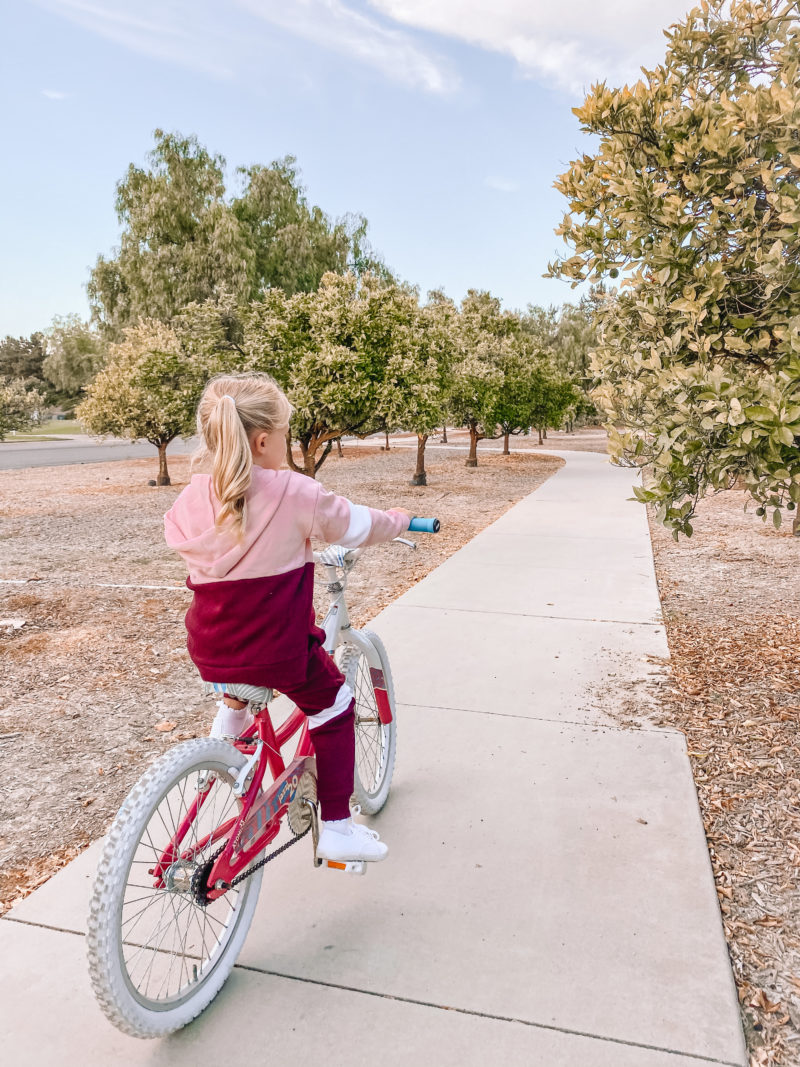 This cute sweatsuit is comfy and soft. Great for online school or heading off to the classroom. Plus it's perfect for riding bikes.
This ruffled white top and pink cardigan are darling. I will be the first to admit that I miss these ages and being able to easily dress my little ones. Anyone else relate to teens being extremely picky? It comes with the territory, I know.
BACK TO SCHOOL FOR BOYS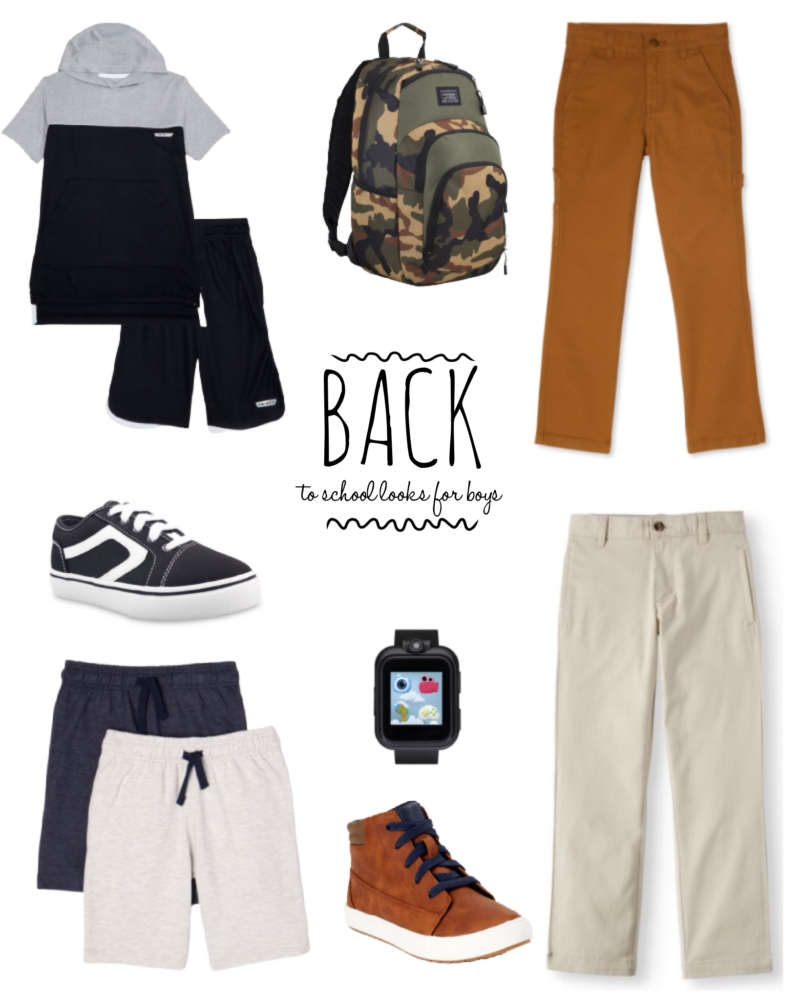 shop these looks

Walmart has stepped up its game for the boys, too. I love these high top sneakers and these shorts are under $10 for two. My son is huge fan of wearing khaki pants on a daily basis and these are only $12.
Here's to starting the year off with a few fun finds and staying positive as we embark on a new school year. Let's do this, mamas.
*If you missed my latest post on organization, you can get caught up here.