The kids are back to school, so I went back to the dressing room. Actually, this was my first trip to the mall since moving to Tennessee. I still associate shopping with my mom so it always takes a push to get me there. I needed a gift for a friend so it was fun to hit up a couple of stores. I've missed sharing these finds with you so it feels good to be back. Here's a quick look at what I tried on.
TRY ON SESSION
Let's jump in. I thought for sure I would love the ivory top. It's the one thing that was a big no for me because it was just too boxy and too much material (and I tried on an XS).
ADORE THIS DRESS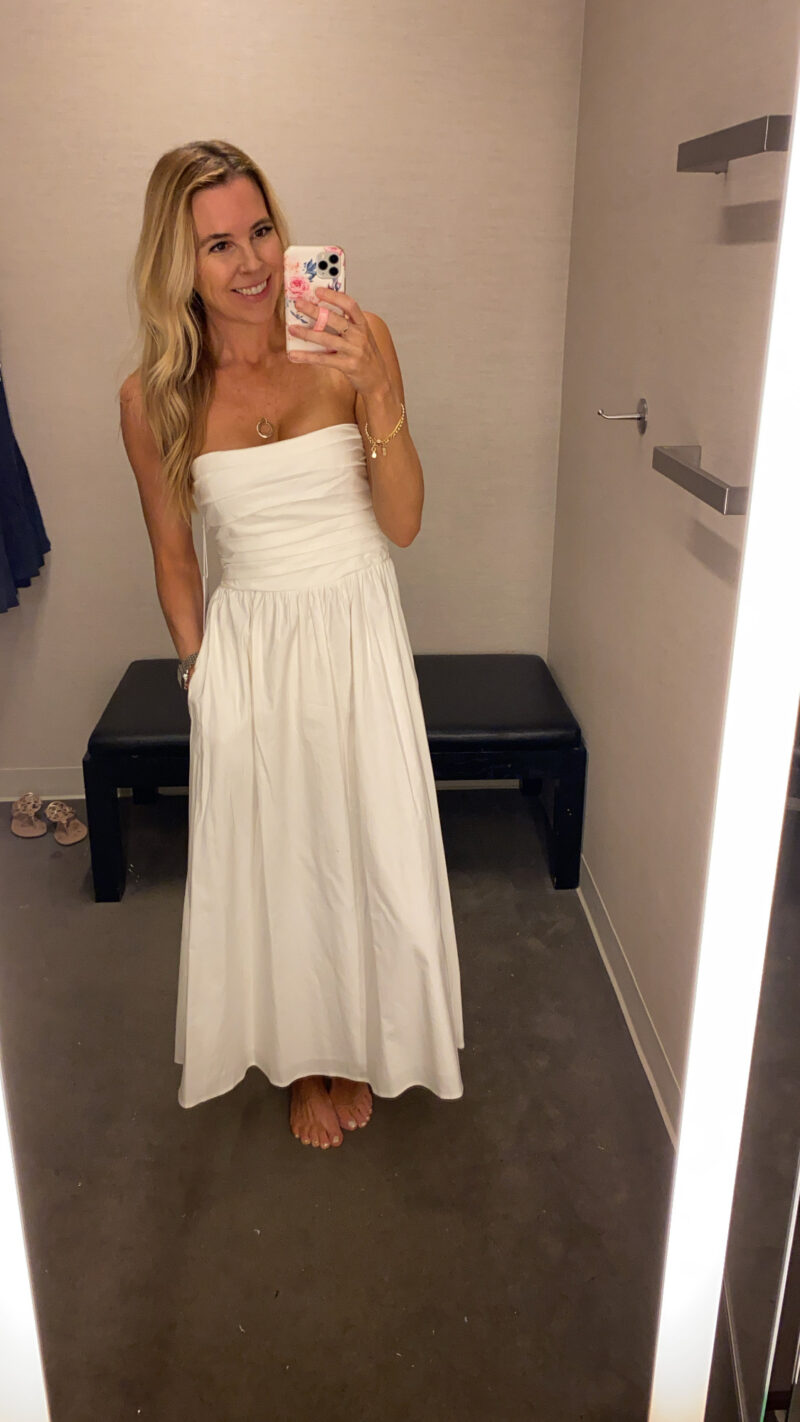 The second I saw this dress I had to try it on. I LOVE this dress. There is just something about it. Between the pockets and the pleats it just seems so timeless.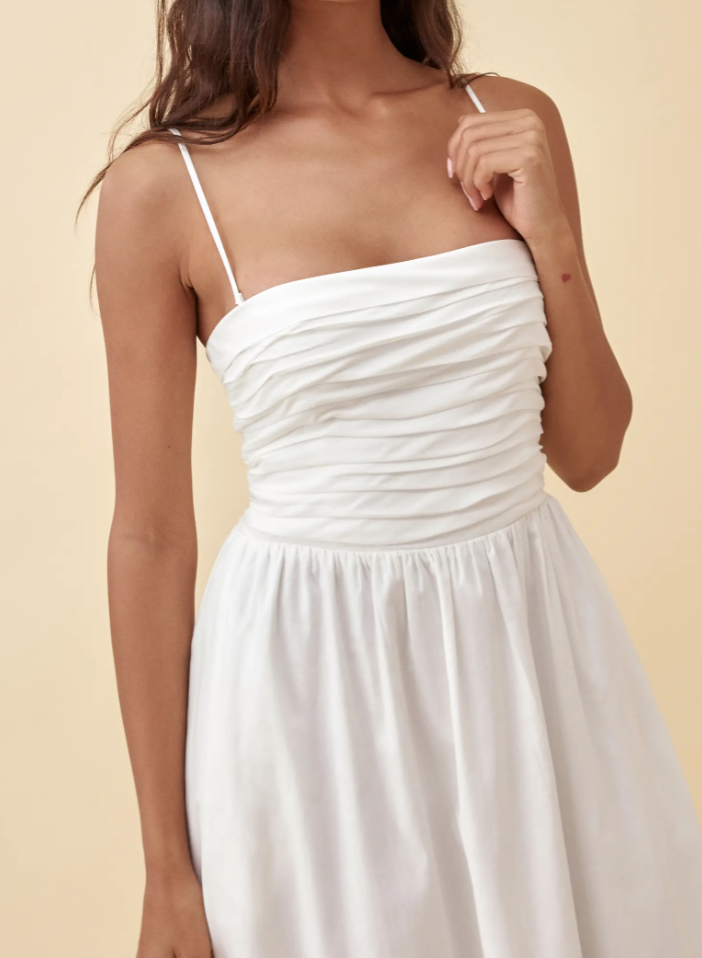 There are tiny straps that are really cute with it. I love the classic look. I would recommend going down one size unless you are extremely blessed up top. My usual size was very roomy. This Amazon dress has a very similar vibe. Not quite as formal, but really cute.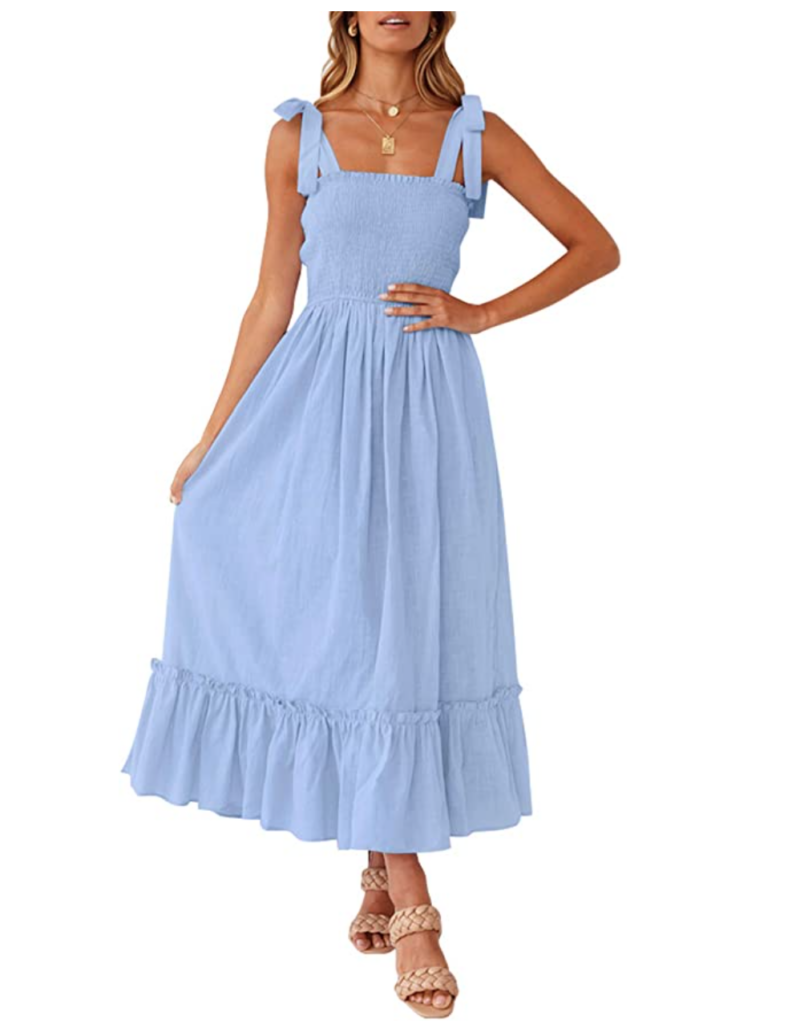 I came across this dress and thought it was really pretty. It comes in so many different colors, too. Love the sandals.
TWO PIECE GOODNESS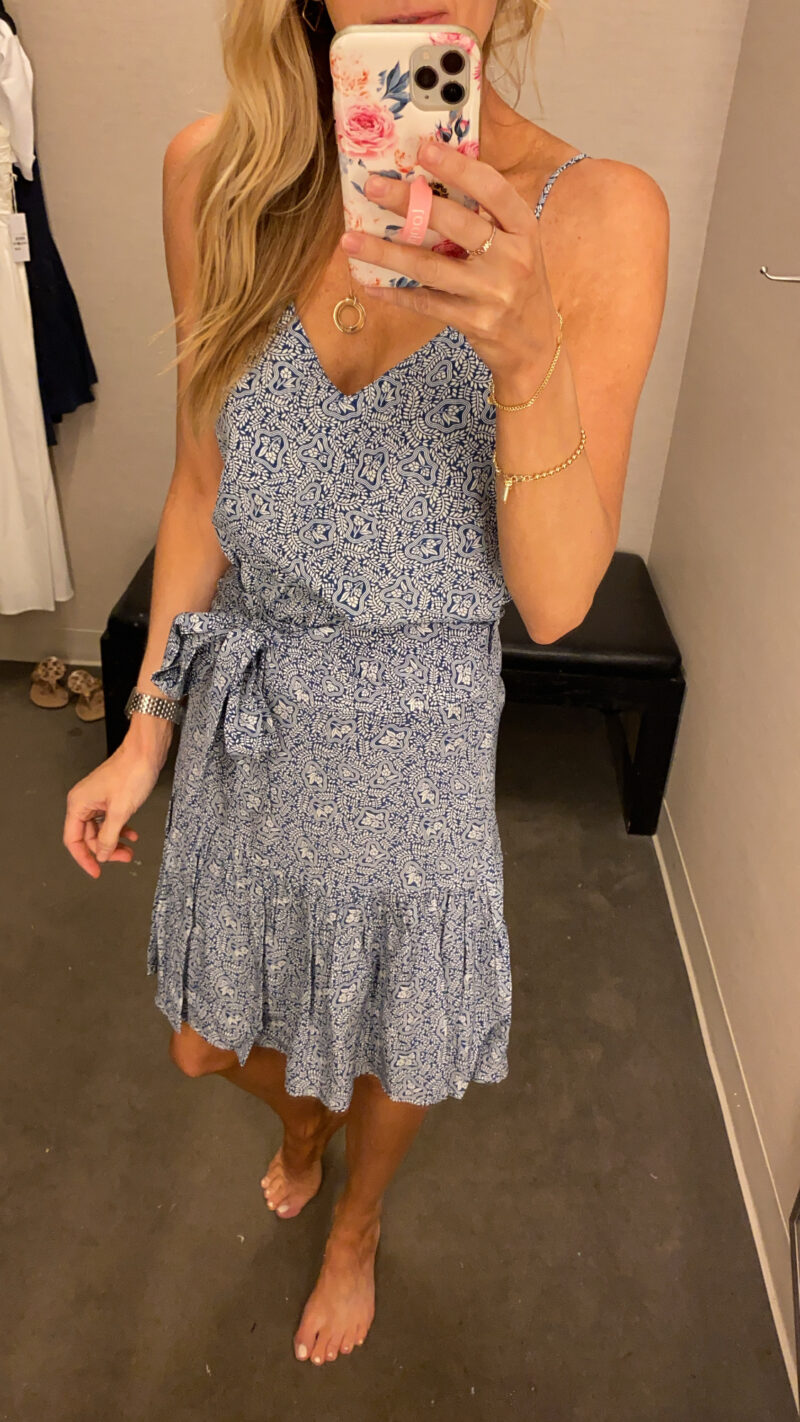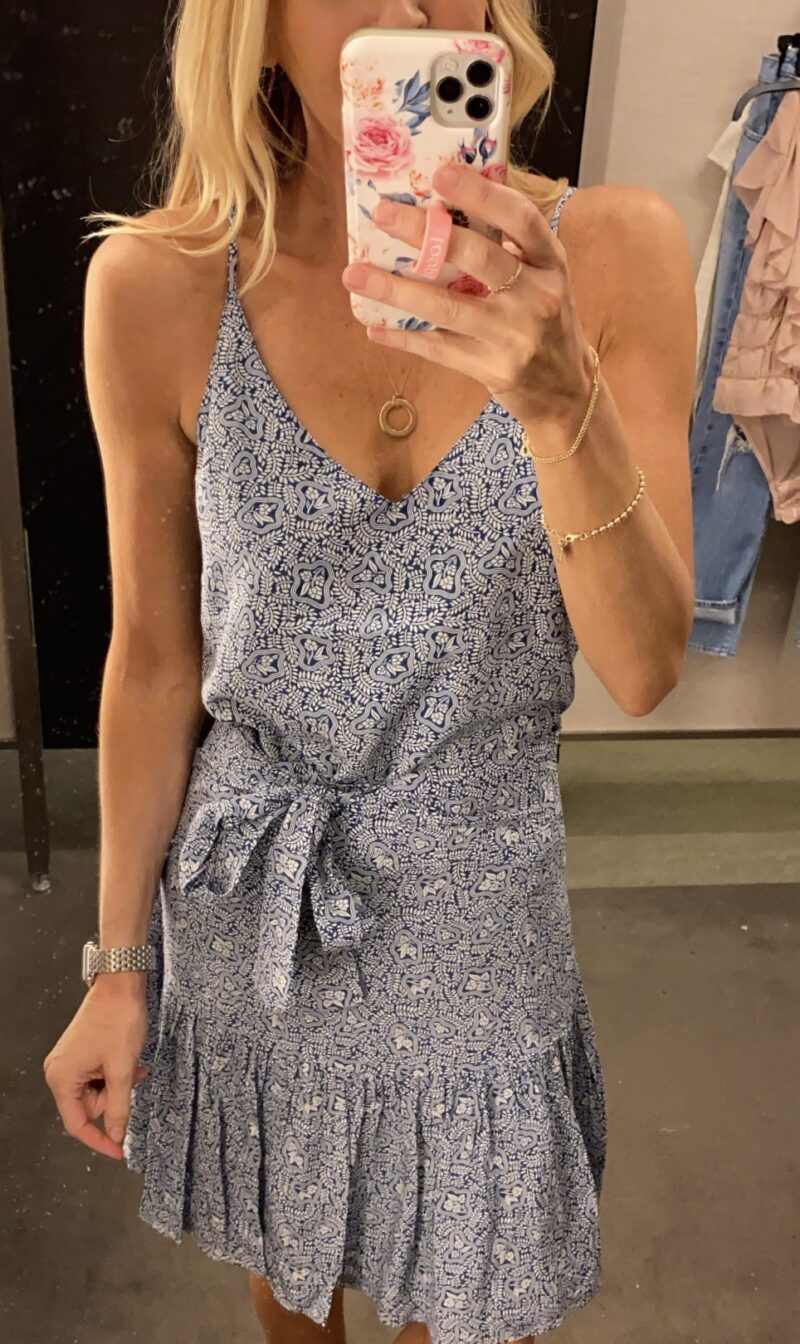 This outfit was calling my name. I love everything about it. The fabric is beautiful in person and extremely soft. I love that it's two pieces because it's so versatile. Right now I only see the tank online but I will keep checking back for the skirt. For reference I tried on a small in both pieces. The online store photos don't do this any favors . . .so good in person.
PRETTY BODYSUIT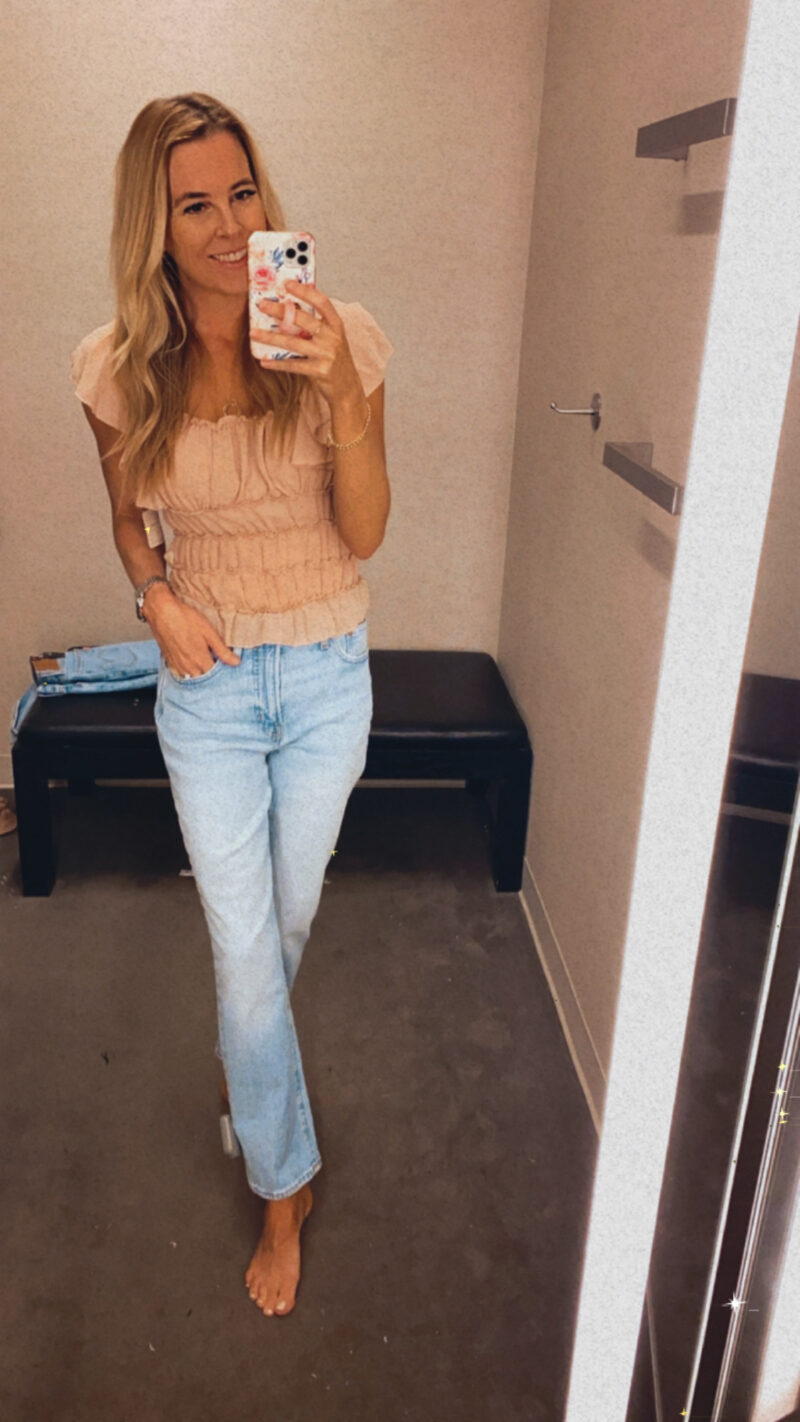 This bodysuit is so feminine and pretty. I love this blush color but it also comes in black. These are the jeans I have on. They run true to size.
CHAMBRAY TOP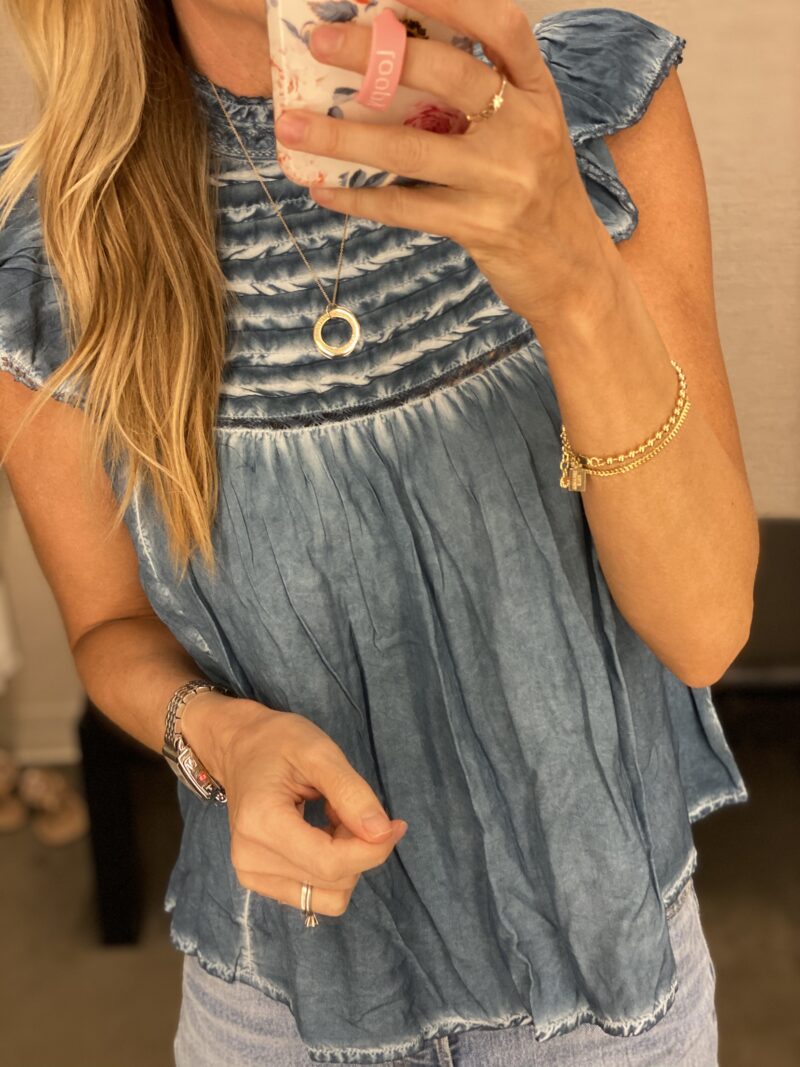 This chambray top made it home with me. There is just something about it. It's different than anything I have and I loved the faded look of it. Plus the ruffles!
CLASSIC STRIPES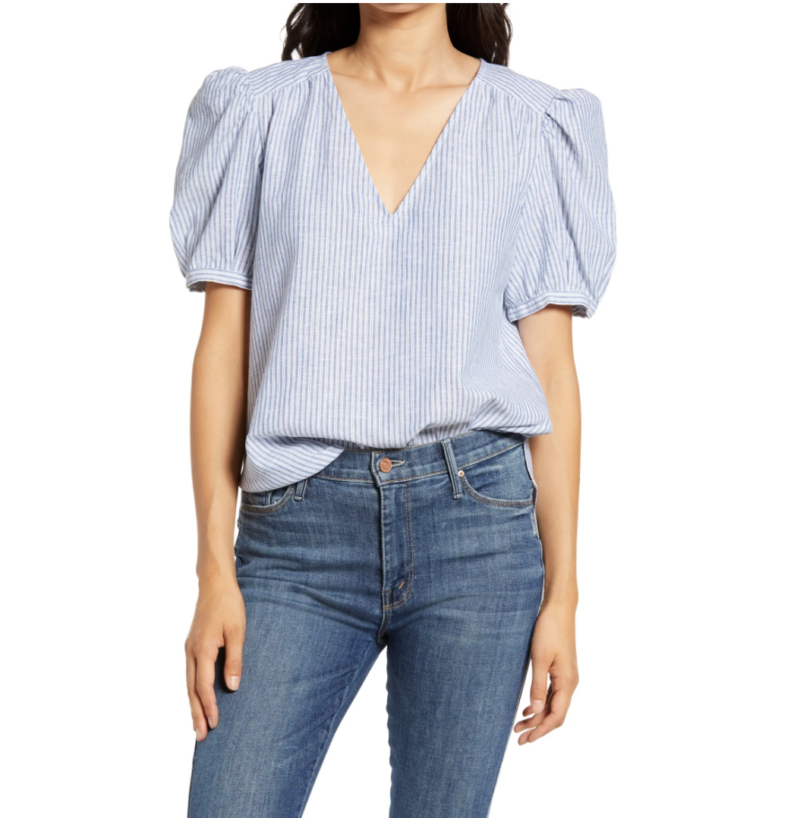 This striped top is darling. It's currently on sale. I like the feminine cut and the classic look.
LOOKING TOWARDS FALL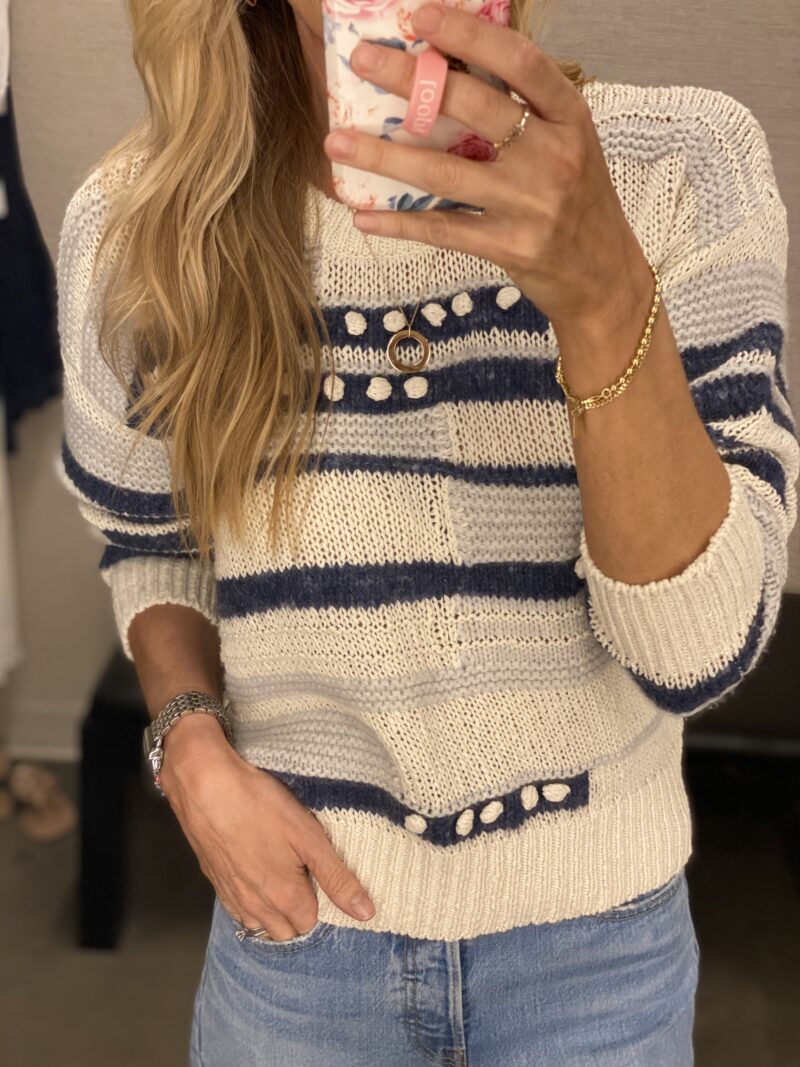 This Madewell sweater is really cute in person. I would suggest going up a size. This is the medium. By the way, I just posted the bracelets I wear everyday here.
HEARING MY SWEET DAD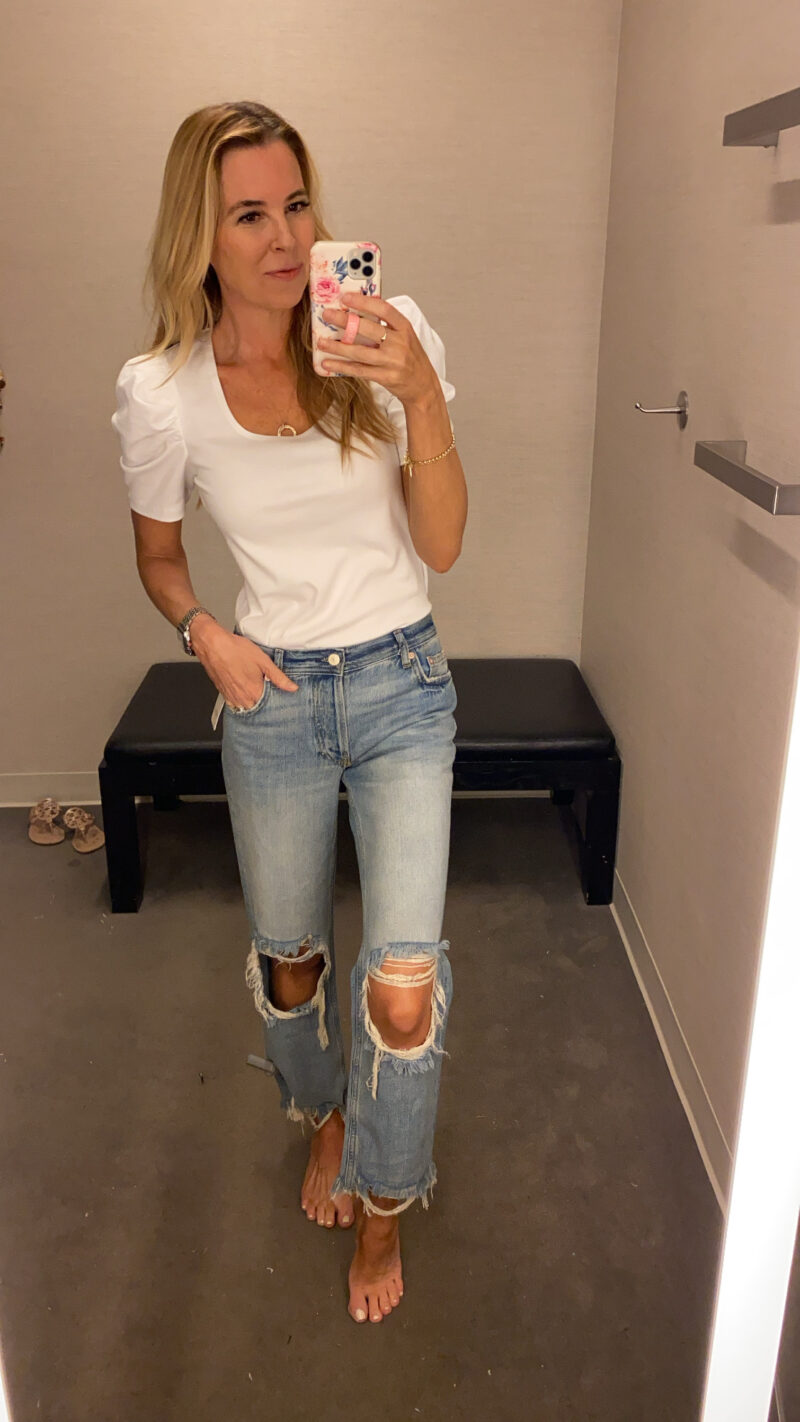 I can literally hear my dad asking if I found these jeans at a thrift store. He could never wrap his head around my love of distressed denim. I can't say I blame him and these are probably taking it too far but a part of me loves them. I didn't buy them but I will say they were super comfortable. Reviews say to size up. The top is Scotch and Soda and not online yet. But I found this top which will save you money.
COMFY AND CUTE SMOCKED DRESS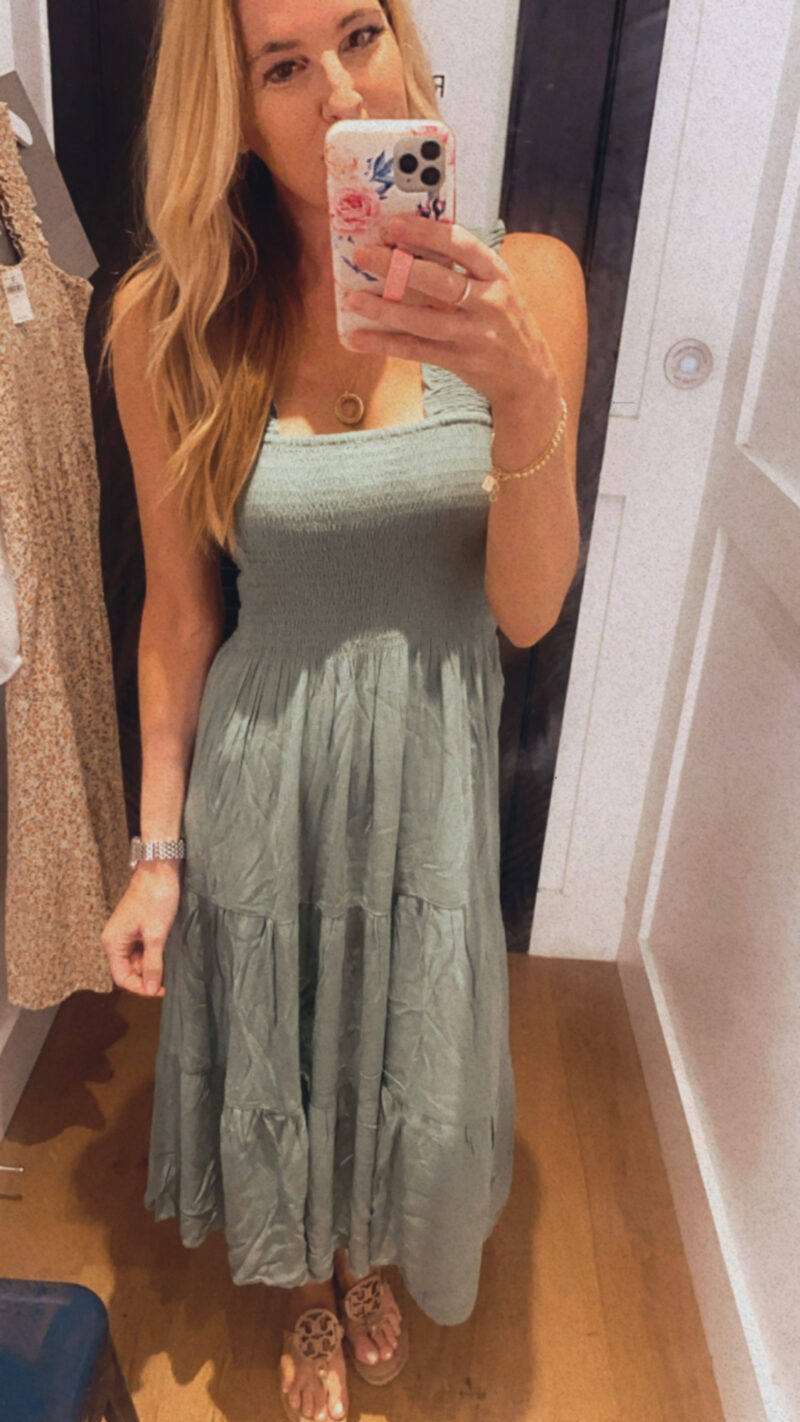 This dress ($59) came home with me. I love everything about it. And while it's still warm here, I am living in dresses.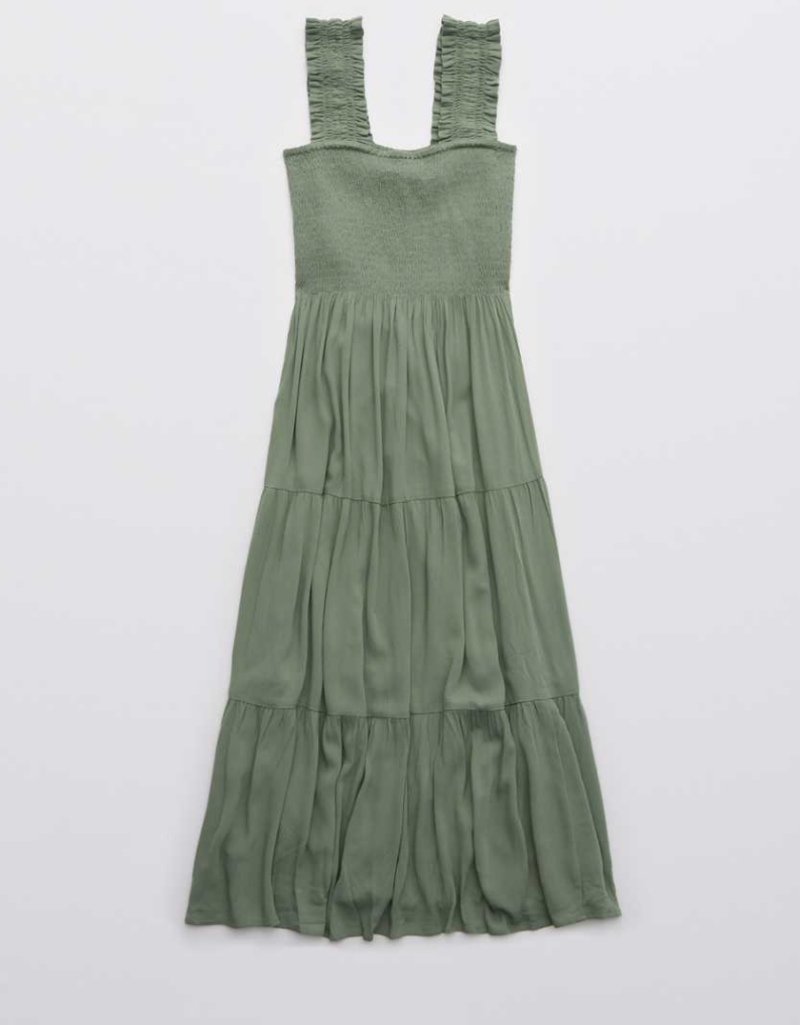 This dress comes in other prints and colors but I thought the olive would transition nicely to Fall with a light colored denim jacket.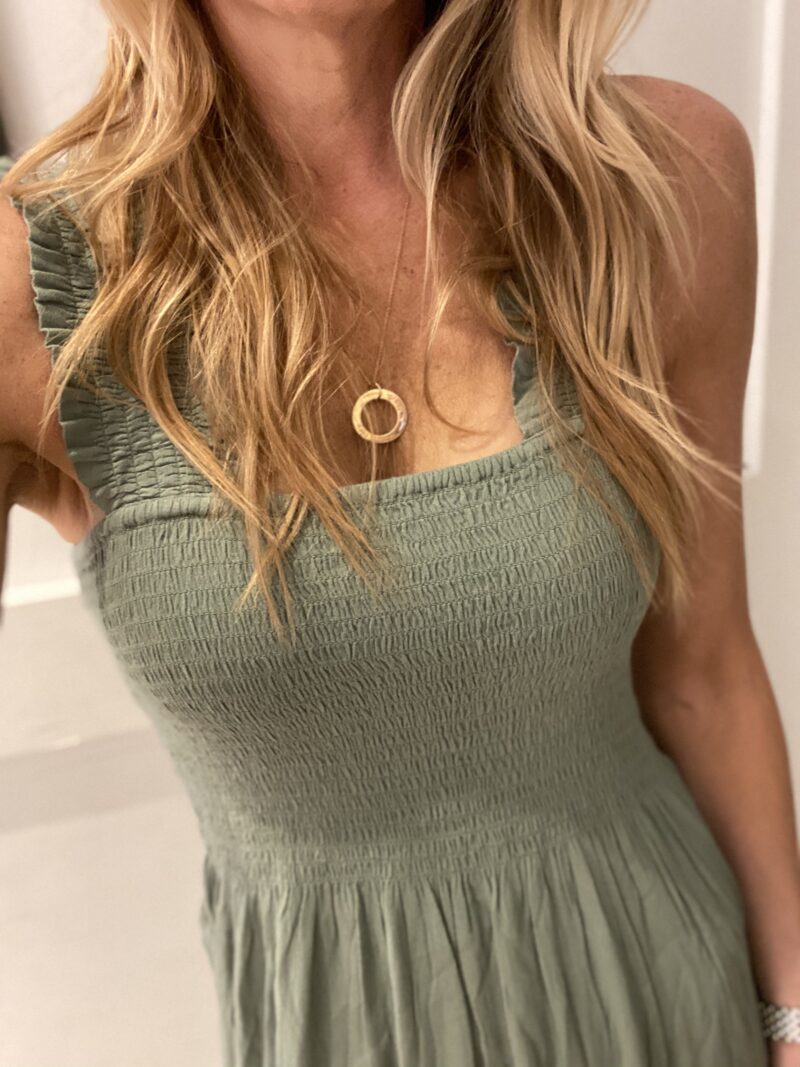 A normal bra works with this (if the cups aren't too wide) but I might also consider wearing this strapless bra with it (most comfortable one I have found). If you don't already have one, I promise it's a good one.
DARLING SHOES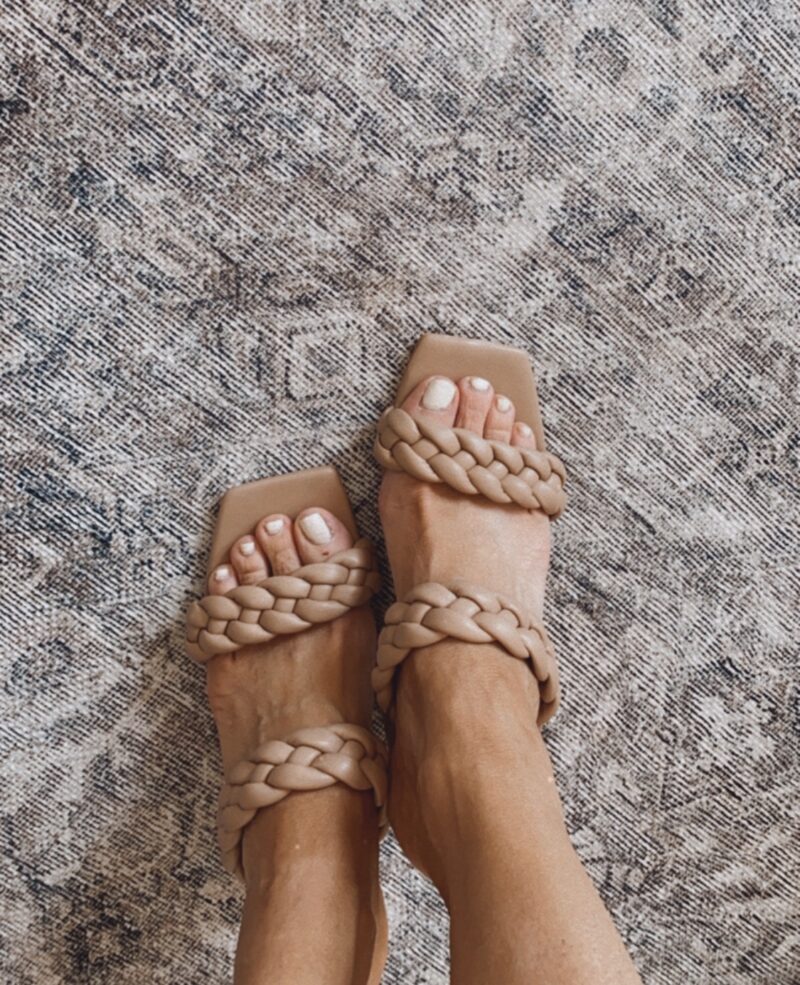 These braided heels arrived and I love them more than I thought I would. They are incredibly comfortable and not too loud when you walk. They run true to size and will go with everything. Two thumbs up from me on these cute sandals.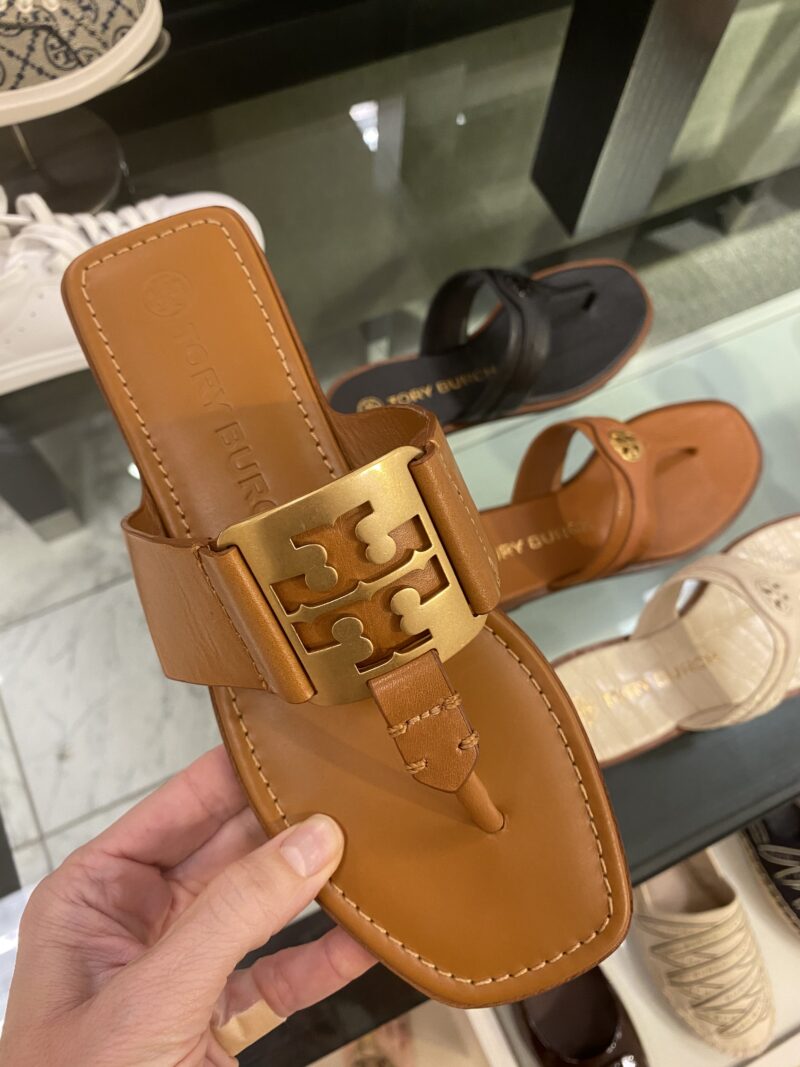 Gosh these sandals are beautiful in person. Obviously a huge splurge, but they really are pretty. These are a good Amazon look alike.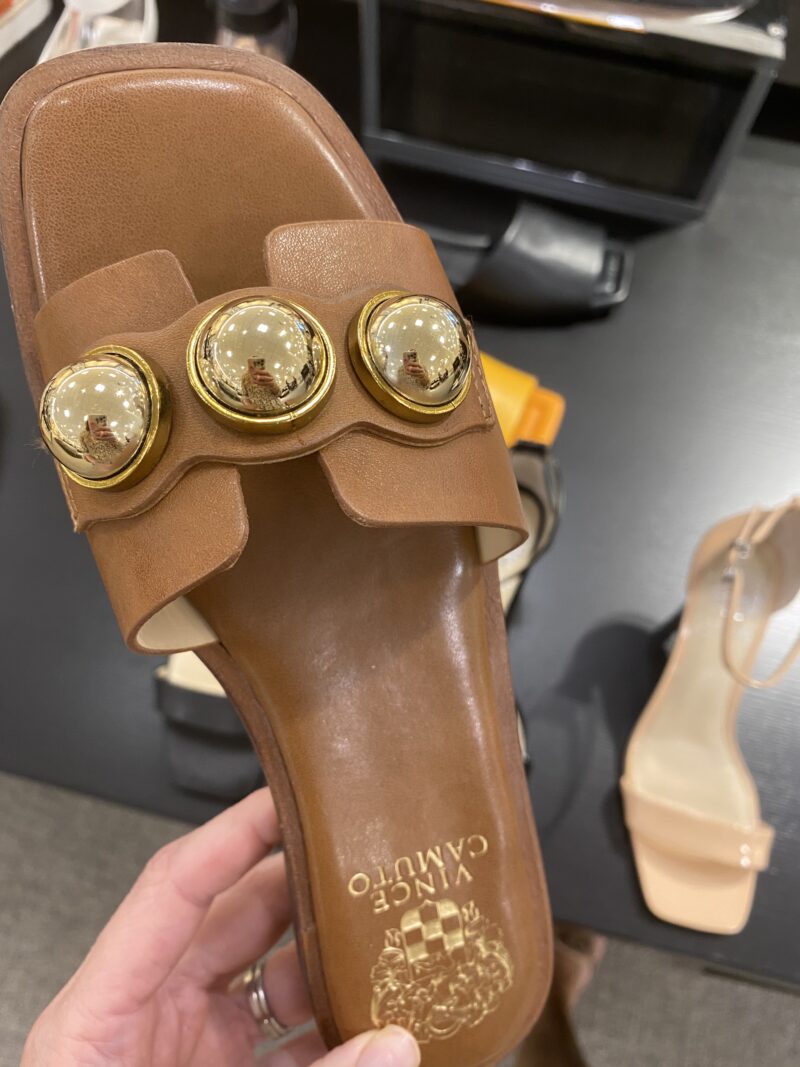 These sandals have a similar vibe as the Tory Burch ones. The same caramel color with gold details and for far less. These are adorable.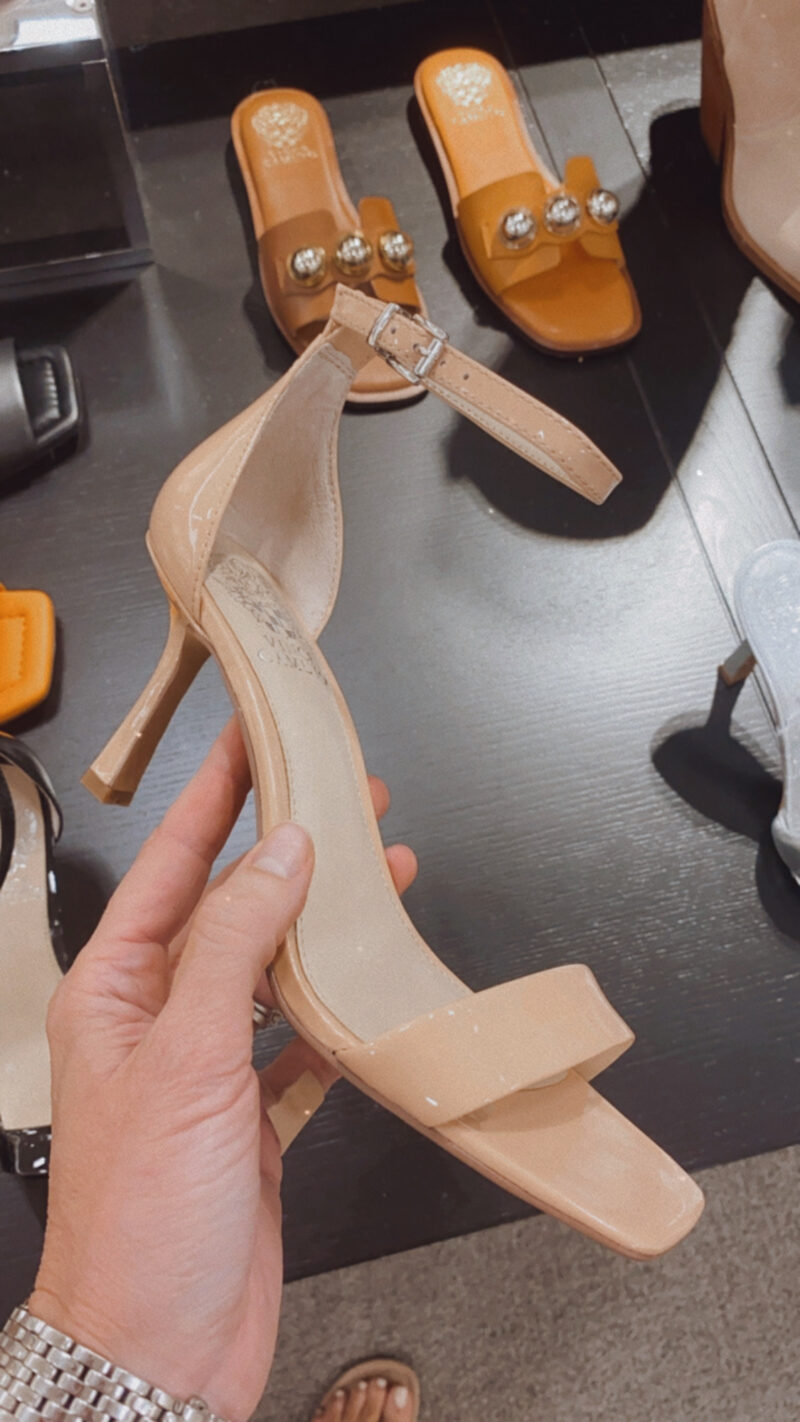 100% yes to these heels! I wear a similar pair all the time. They literally go with everything. I also like that this heel isn't too high.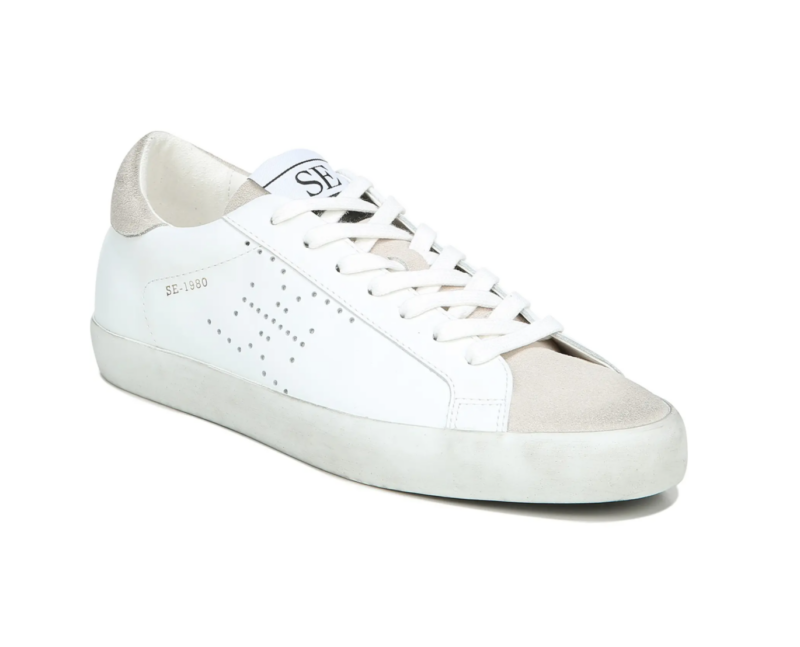 You can grab these sneakers right now for 30% off. Such a cute look.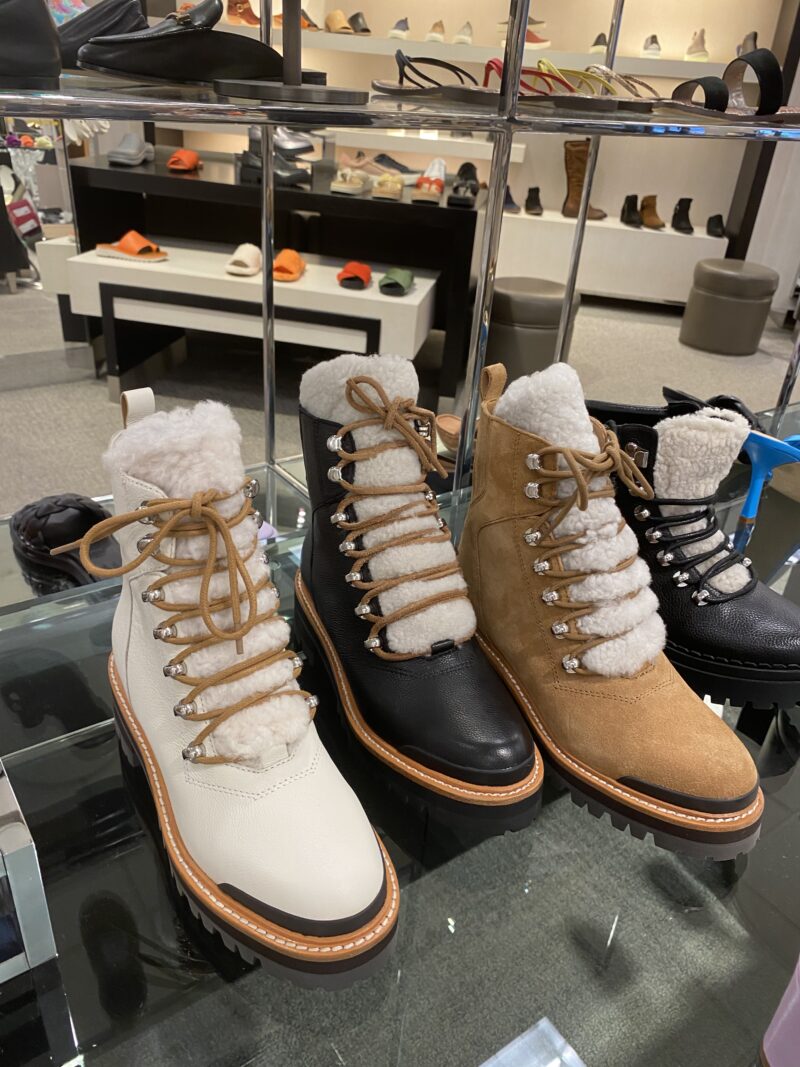 I know none of us are thinking about winter, but these caught my eye when I walked by. Pretty darn cute. Pair them with this Amazon coat and you'll be warm and cozy for months.
I have to admit it was fun to be back. Let me know if you are looking for anything in particular for this upcoming Fall. Happy to be on the lookout. Hope you have a really good day.