We are beyond excited to start using our new backyard space. In fact, my sister is here visiting so it's the perfect time to break it in. We are slowly but surely figuring out the best use of space. We partnered with Walmart and styled an area that is ideal for welcoming friends and family.
OUTDOOR SPRING STYLE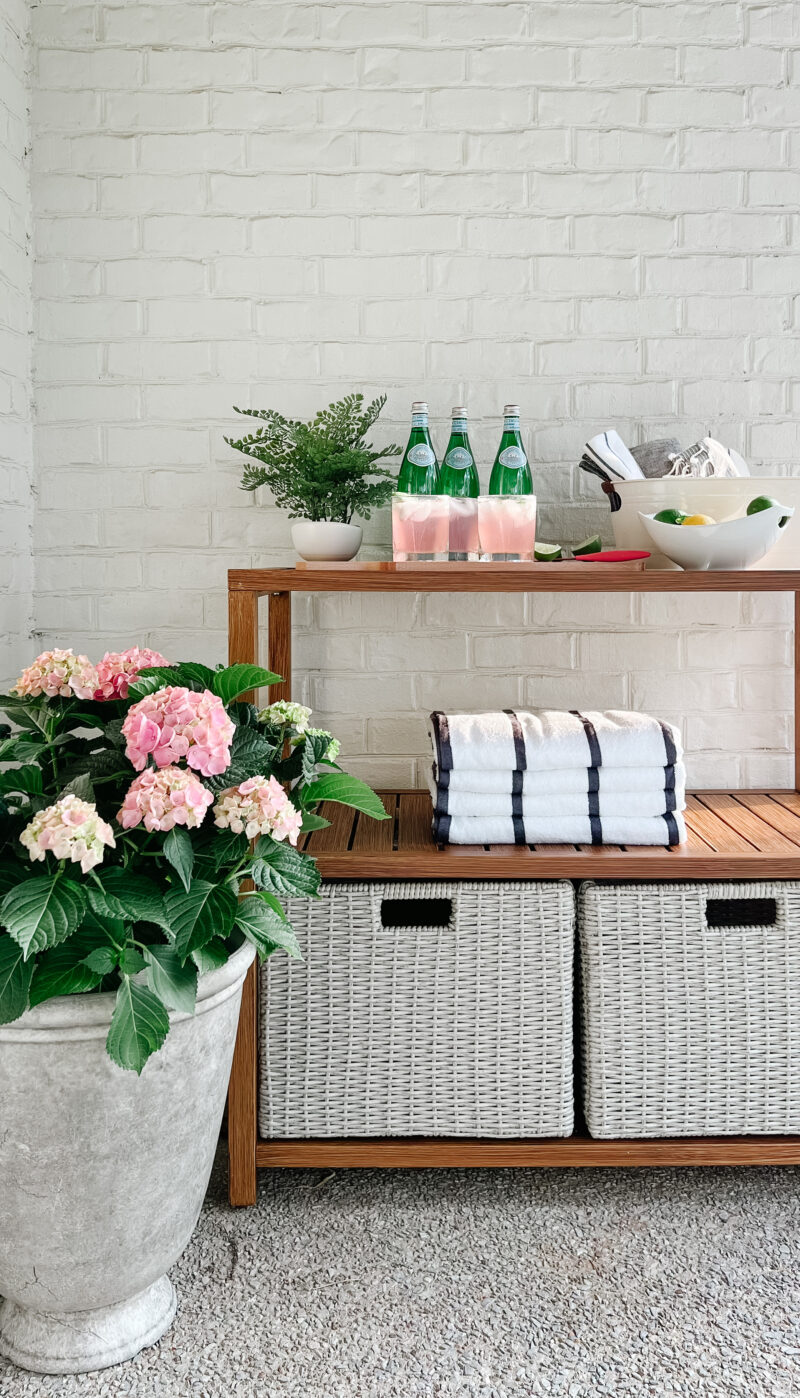 When it came to designing our backyard, we knew we wanted a piece that would allow us to serve drinks and snacks. While it didn't need to be too large, it did need to offer storage and be able to withstand the elements. I was so excited to find this console table. It's perfect! Not only does it have two really large baskets, but it is made of steel so rain won't be an issue. Although it really does look like wood.
The planter is only $17! Don't sleep on this one, girls. Walmart has the best selection right now. I actually have four of these because I love them so much. I place a paver in each one to weigh it down. Works like a charm. I ordered them online and they were delivered to my door without boxes which was bonus.
WELCOME IN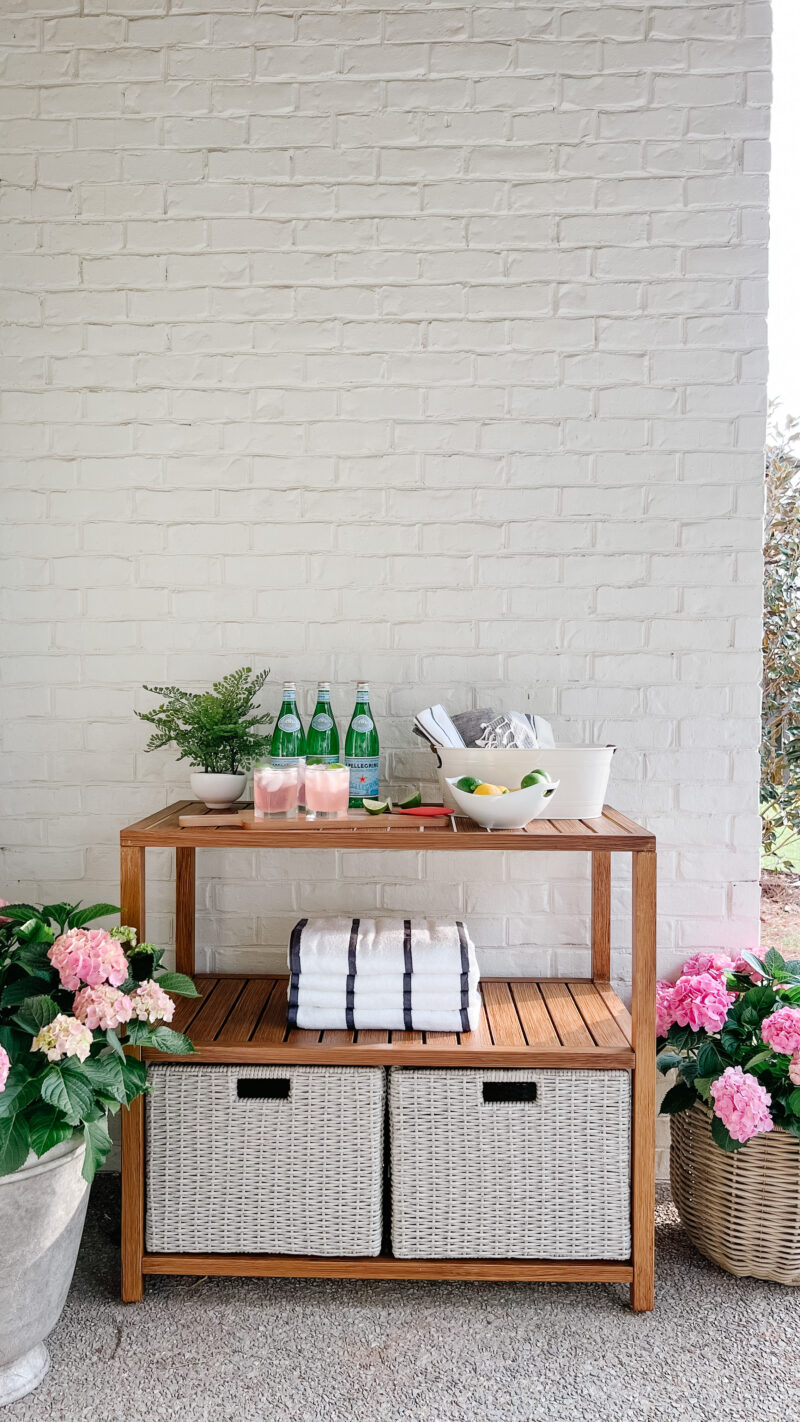 I like that there is plenty of space to set drinks and food. We also love that we can store towels here when we use our hot tub.
CLASSIC TOWEL SET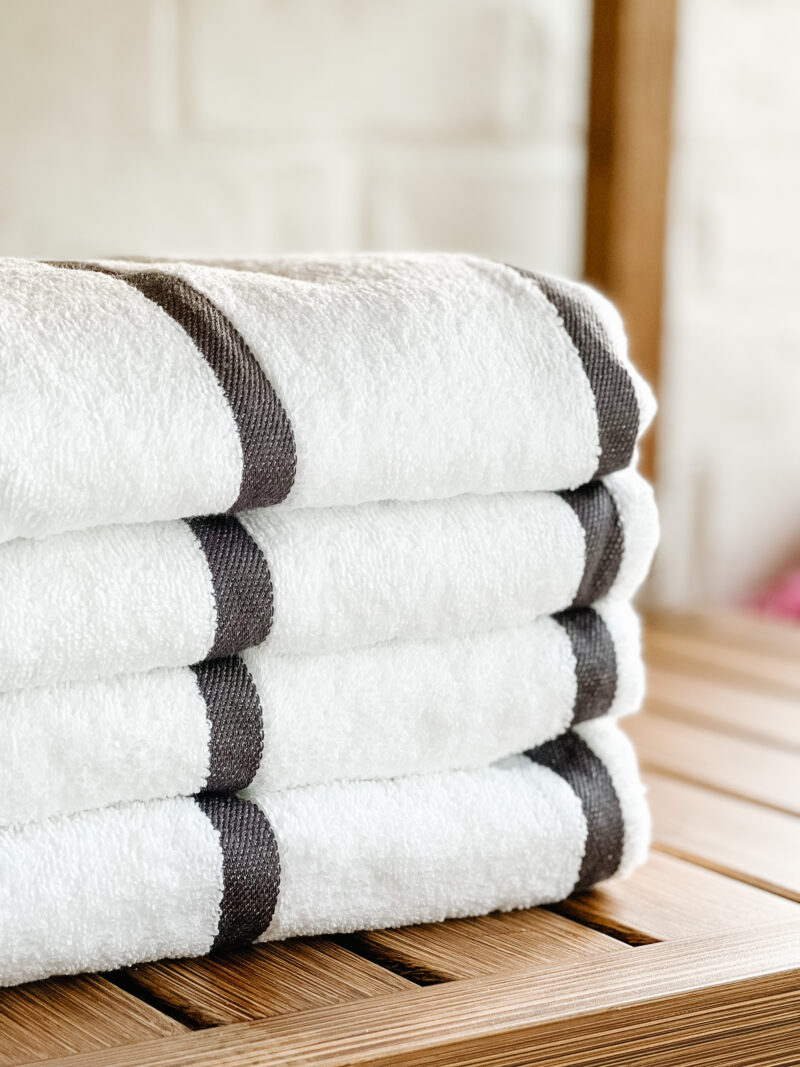 This set of four striped towels is great. In fact, I plan to buy another set so that the kids can use them when they have friends over.
FUN SPRING MOCKTAIL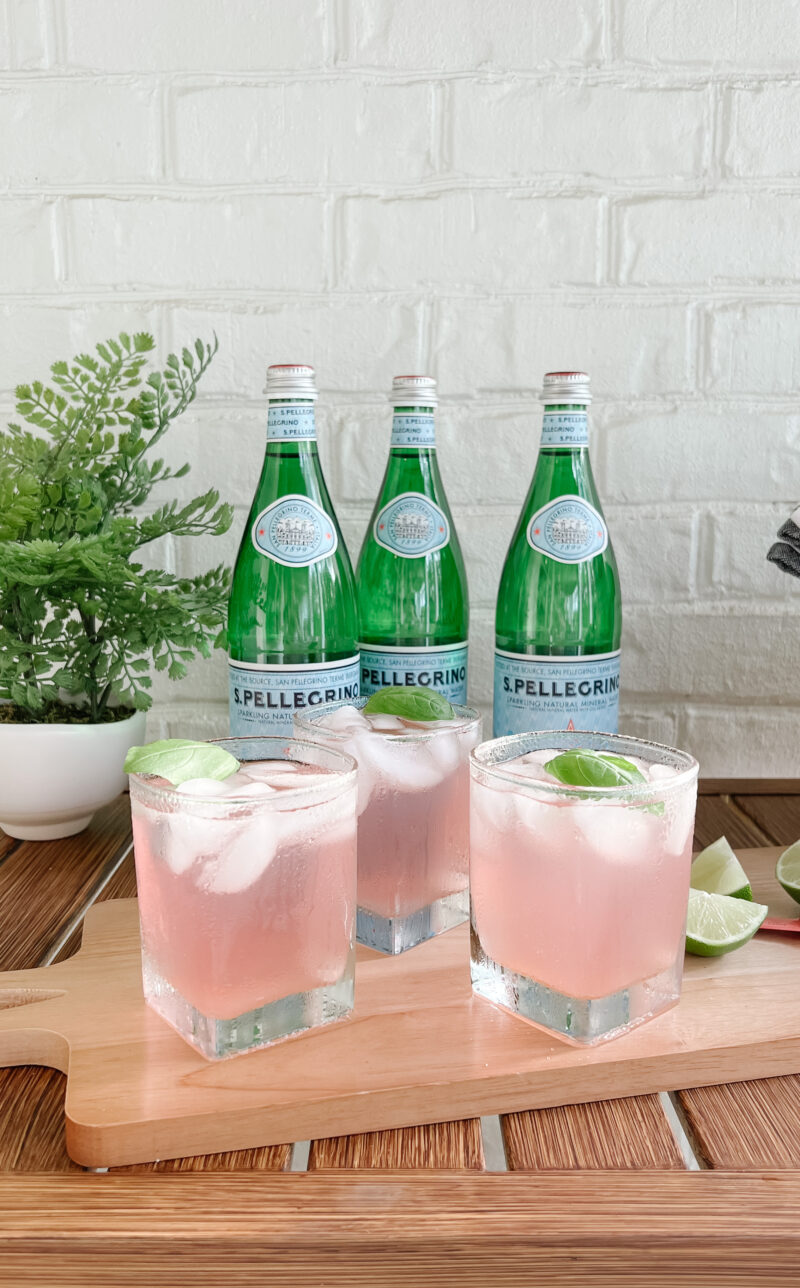 Looking for a fun mocktail idea? We love mixing ginger beer with pink lemonade. Top it with a bit of basil and it's delicious. These glasses are the perfect size.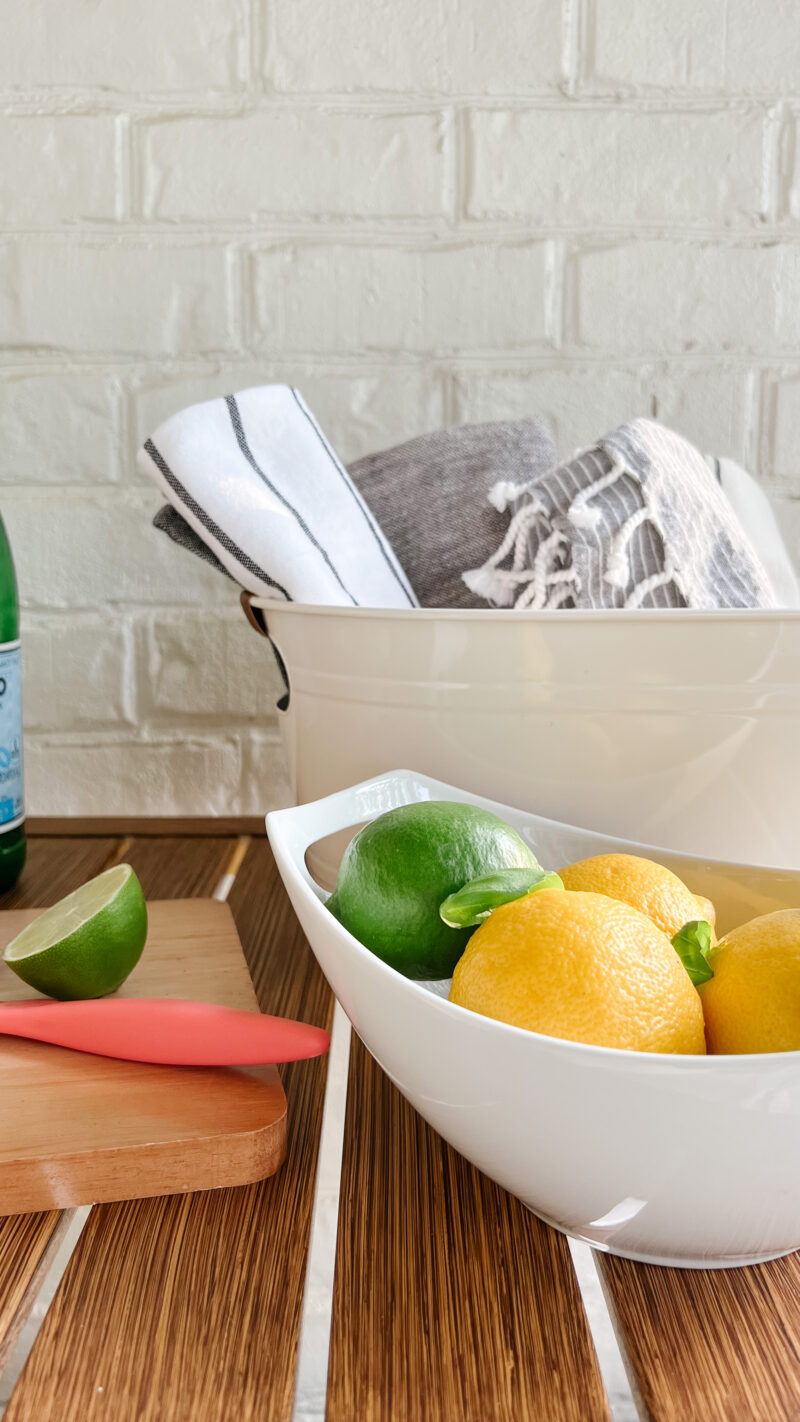 This white bowl is one of my favorite pieces. And the white tub will be great for filling with ice and drinks.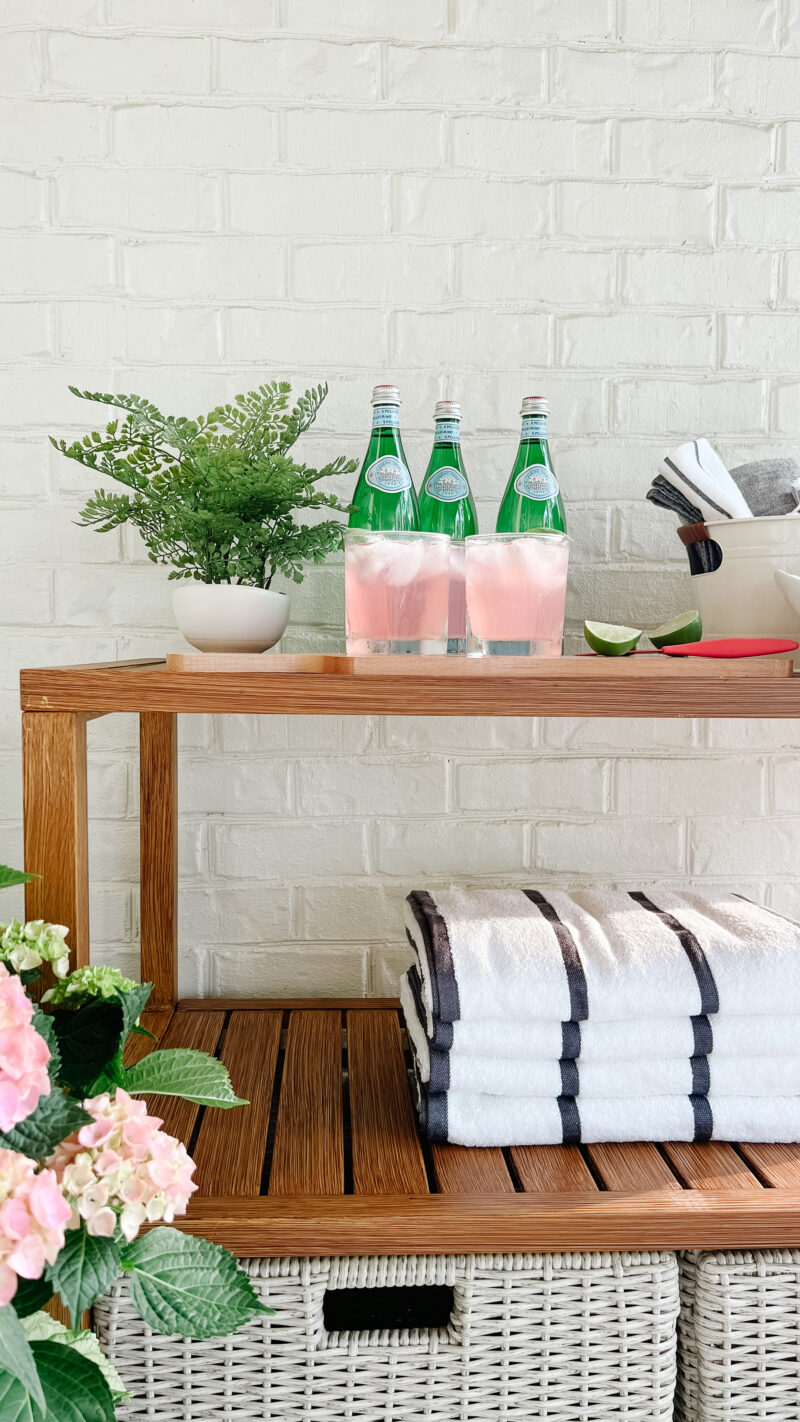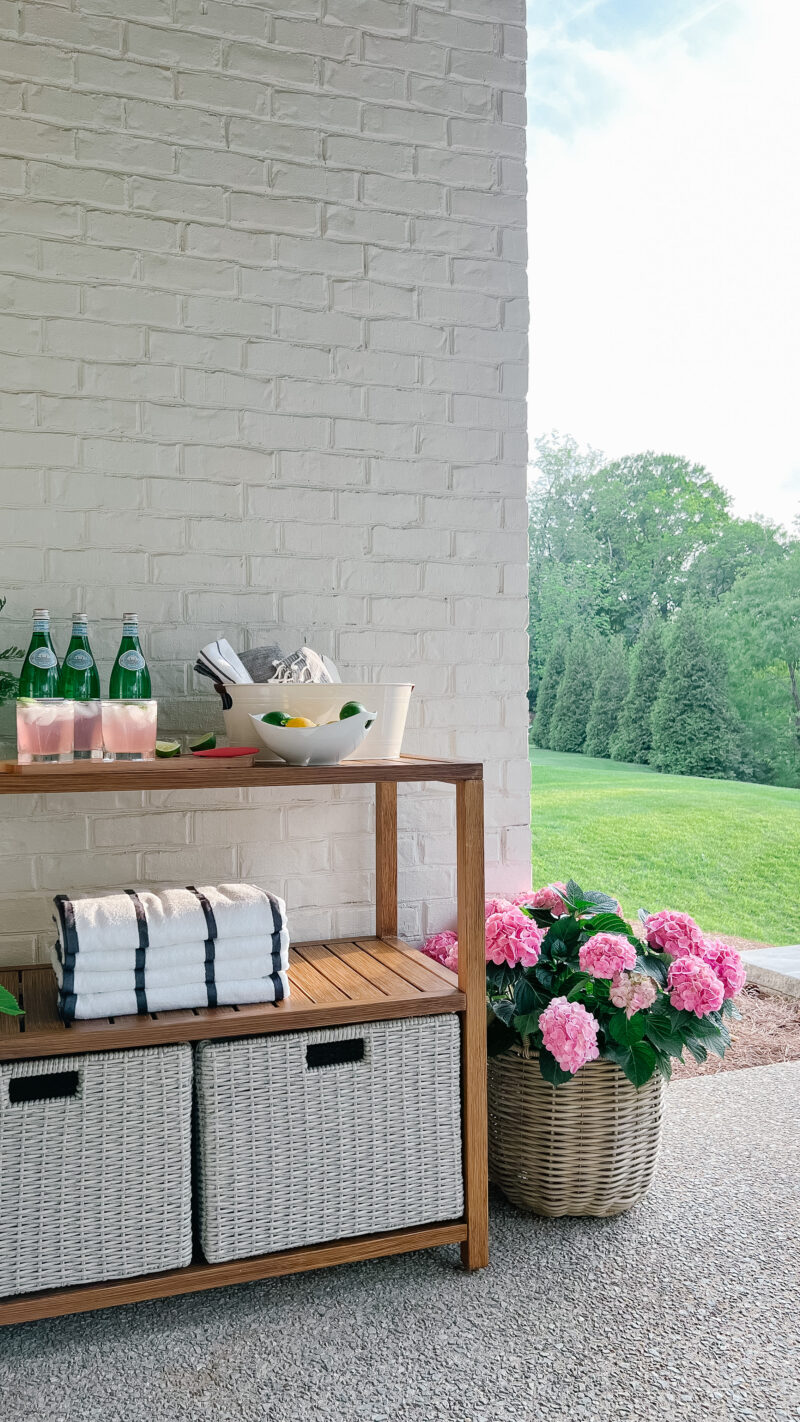 I love that we were able to create this area without breaking the bank. And I really do love how it turned out.
MORE SPRING STYLE
CHEERS TO MAKING MEMORIES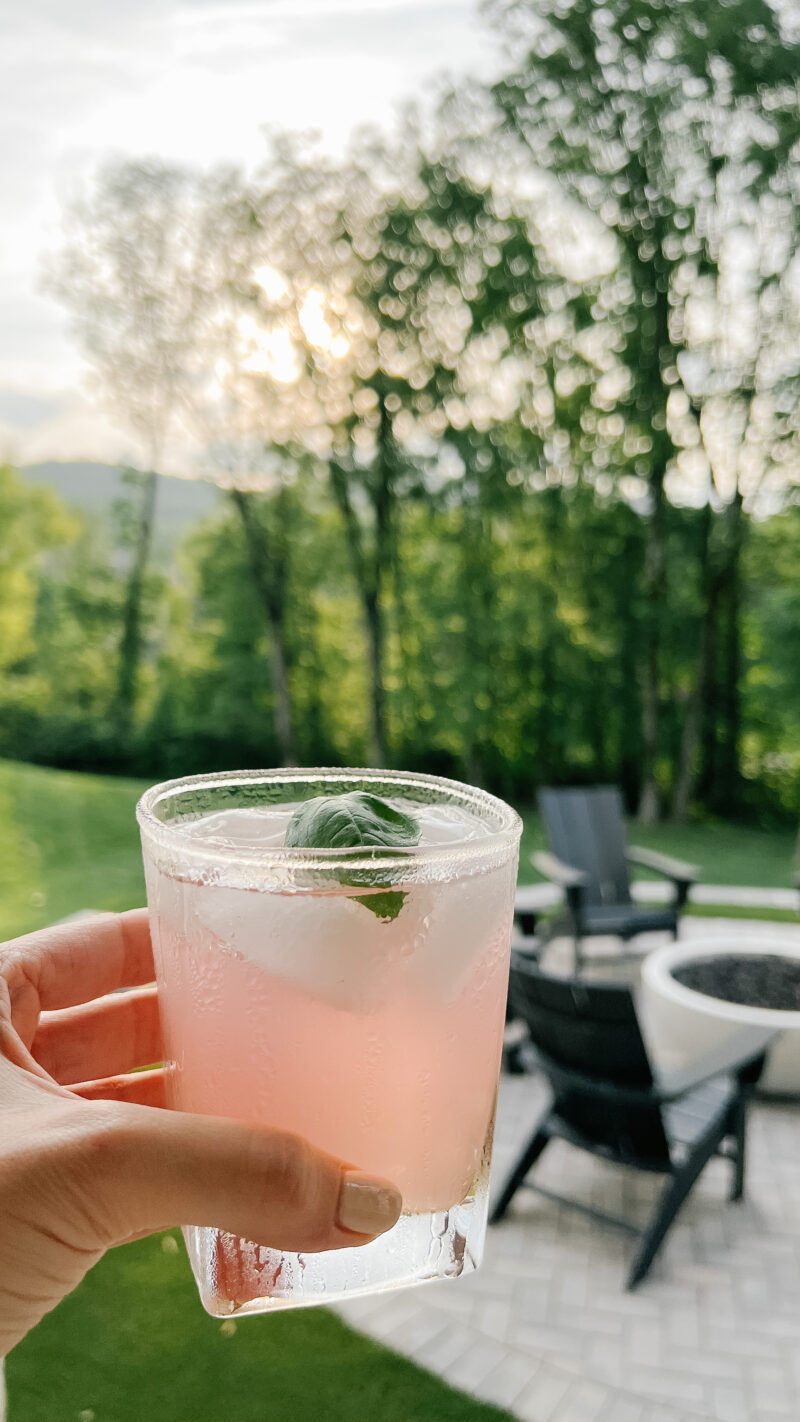 Cheers to making so many fun memories out here. We can't wait to welcome friends and family. Whether you are working with a grand space or something quite cozy and small, this console really does make for a versatile piece.